Joyous abandon abounded in dance music this year. It usually does, of course, since that's kind of the whole point of dance music. But in 2013, it was particularly present in a rapidly developing, U.K.-centric sound that mixes classic club tropes with ginormous pop hooks and runs it all through some of the most expensive-sounding production that computers can render: four-dimensional, florid as a hothouse, as springy as a mountain of bubble wrap atop a deep-pile shag rug.
It wasn't so much dance-pop as "dance/pop," where the slash mark denotes the delirious balancing act between those two opposing forces. It was less EDM than Carpe Diem DM: big, bold, ebullient, and resolutely committed to being in the moment, right here, right now.
While underground dance music largely stuck to brooding moods, grudging restraint, and either retro fealty or all-out lo-fi fetishism — and mainstream EDM flogged mall-rave bombast, lifestyle porn, and roid-rage bangers with ruthless efficiency — this British strain of midstream electronica displayed a remarkably carefree sensibility, post-historical in its juxtaposition of tropes borrowed from various styles and eras, post-underground (or at least free of the underground's customary neuroses) in its embrace of melody, and remarkably innocent in its outlook, as though the young artists had nothing to prove and were having the time of their lives.
Two acts, in particular, stood out as leaders of this new school: Disclosure and Rudimental, whose respective dance/pop fusions flushed with the glow of youth in its prime, even as they referenced earlier, epochal shifts in British crossover dance music. Rudimental, an East London quartet with roots in drum'n'bass, looked to Roni Size and Reprazent; Disclosure built their house upon the foundations laid by MJ Cole and millennial 2-step.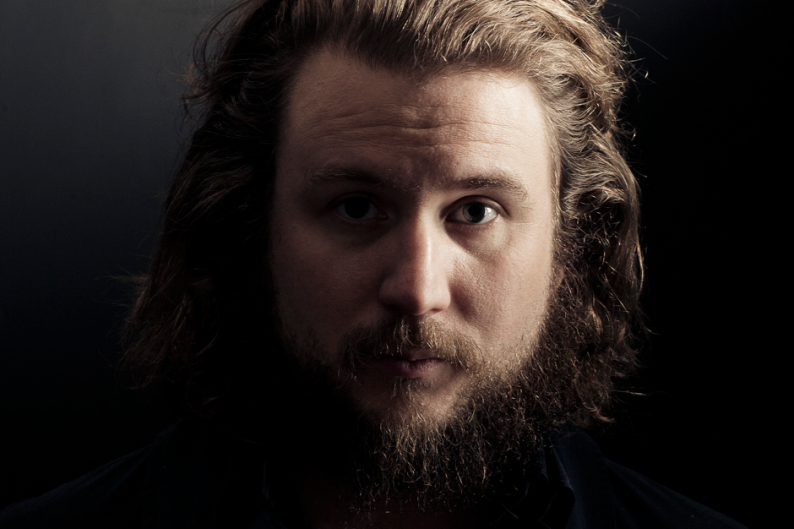 The boinging beats, R&B flourishes, and jump'n'shout maximalism of Basement Jaxx also loomed large, as both acts occasionally cribbed directly from their forebears' playbook. Compare, for instance, Disclosure's slinky "You & Me" to Basement Jaxx's "Jus 1 Kiss"; consider, too, the steel drums and parade-ground rumpus of which Rudimental are so fond. But neither Disclosure nor Rudimental allow themselves to be nearly as wacky as Basement Jaxx. Even when they're barreling ahead at 100 miles per hour, Rudimental always sound totally in control. Songs like "Feel the Love" and "Not Giving In" are mammoth, muscular, and amplified to festival-grade proportions, but their harder/better/faster/stronger anthems are also masterfully streamlined: In practice, their motto isn't "Everything Louder Than Everything Else," but "Everything in Its Right Place," emphasizing balance over balls-to-the-wall intensity, and reintroducing dynamics to a genre more accustomed to redlining. For every thundering breakbeat and supersaw synth lead on Rudimental's Home, there was a quieter counterpart: Memphis horns, neo-soul atmospherics, and even, on the Emeli Sandé-featuring "Free," acoustic guitars with a country twinge.
Meanwhile, Disclosure's grooves broadcast a kind of effortless cool, slipping from sultry to hyperkinetic without ever breaking a sweat (the rambunctious, Jaxx-like "Stimulation" excepted). Despite their relative youth, brothers Guy and Howard Lawrence had the more grown-up-sounding album; where Rudimental's soaring drum'n'bass anthems kept on surging like adolescent hormones, Disclosure harnessed the sleek chic of the U.K. garage scene circa 1999, when dressing smartly and drinking champagne were de rigeur. The synths on "Latch" are more cozily luxurious than a pair of leather jogging pants; "January" wraps Jamie Woon's velvety voice in silk ribbons; "Help Me Lose My Mind" is a lovestruck heart rendered with all the insane, opulent detail of a Fabergé egg.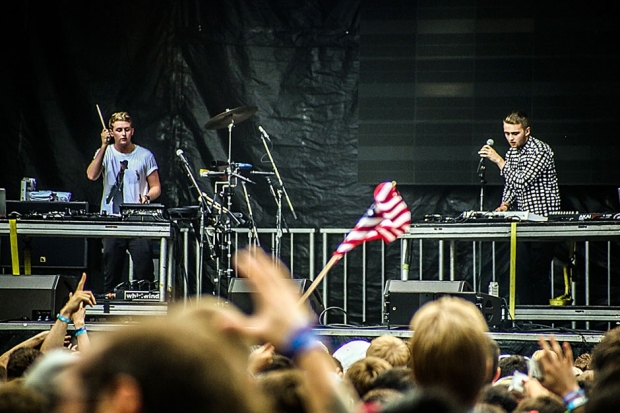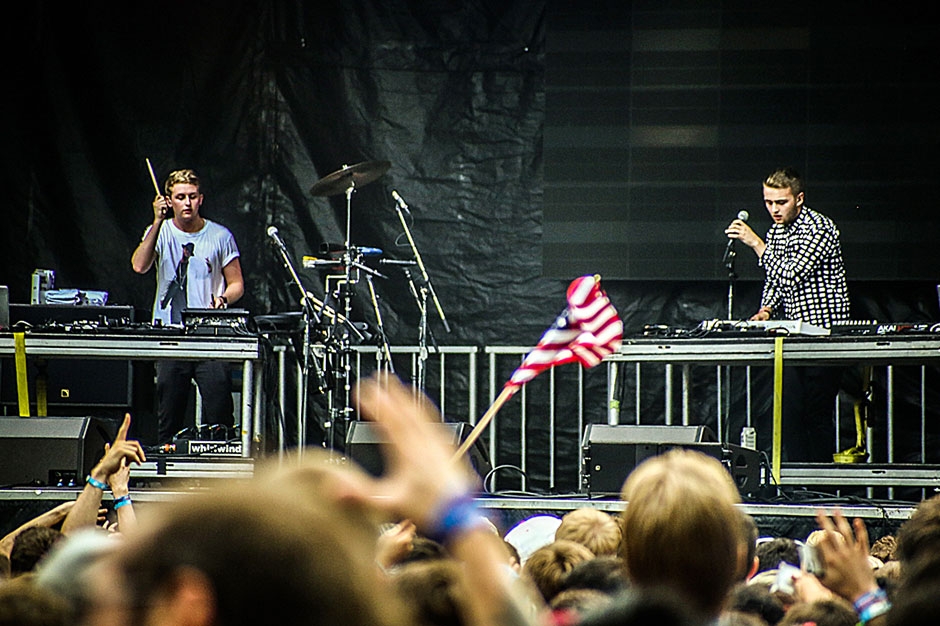 Many of Disclosure's beats and bass lines come straight from the Chicago/New York house canon — a canon these YouTube diggers discovered by working their way backwards, from Joy Orbison to MJ Cole to Todd Edwards and Roy Davis Jr. — but Disclosure's ultra-modern update banishes all the grit and raw edges from a sound that began as something DIY, untutored, and punk as fuck. Normally, that would be a problem, but somehow Disclosure make it work: Rather than sounding lifeless, their vacuum-sealed deep-house simulacra pump with life and movement; they're not anechoic chambers, but the leaping pulse you hear when you're locked inside one.
It's fitting that the monologue Disclosure sampled for Settle's opening track came from a self-help spiel, because both acts set their sights squarely on big themes: love, perseverance, triumph against all odds. Just look at those titles! Rudimental had "Feel the Love," "Right Here," "Waiting All Night," and the breast-beating "More Than Anything"; Disclosure had "Confess to Me," "Second Chance," "Grab Her," and "When a Fire Starts to Burn." Any of them, really, could've been a chapter-heading in a self-actualization handbook — not to mention Rudimental's "Not Giving In" and Disclosure's "Defeated No More."
And their respective successes — Rudimental racked up three Top 40 U.K. hits and more than 100 million YouTube plays; Disclosure's Settle went to No. 1, while the brothers placed U.K. singles at Nos. 11, 10, and 2, and their YouTube plays topped 80 million – proved that both had good reason to feel triumphant. But instead of the gauche, We're No. 1 back-patting of Swedish House Mafia and their fingers-in-the-air ilk, this success didn't seem like a win for branding alone; it felt inclusive.
Perhaps they connected because both acts excelled at capturing the experience of dance music in its natural habitat, albeit in different ways: Rudimental's high-octane urge overload was a headlining festival set from start to finish, while Disclosure offered a snapshot of a perfect night out at the club. But they did that, ironically enough, by crafting real songs, rather than tracks or DJ tools, and they were assisted by a range of talented singers who knew how to lend a human presence to dance music without hogging the spotlight. A few were known quantities — Rudimental collaborators John Newman and Emeli Sandé, Disclosure guests Jamie Woon and Jessie Ware — but most (Ella Eyre, Sinead Harnett, Sasha Keable, London Grammar) were relative newcomers. It will be interesting to see how those artists' music develops, and whether they continue to build upon the foundation laid by their young benefactors. It's clear, in any case, that Disclosure and Rudimental have helped set the tone for the coming year: Three of the artists included in the BBC's Sound of 2014 longlist (Ella Eyre, MNEK, and Sam Smith) have collaborated with one or both of them.
But the two groups were hardly alone in their giddy dance/pop hybrids: You could see it all over U.K. pop this year, from Duke Dumont and his surprise No. 1 hit "Need U (100%)" to bubbling-under acts like Breach, Bondax, Hot Natured, Maya Jane Coles, and Hot Since 82, as well as the American artist Marc "MK" Kinchen, whose '90s-inspired house remixes of Lana Del Rey and Storm Queen contributed to the evolving twenty-teens house-music sound. Then there was George FitzGerald, an underground favorite who has produced recently for Katy B, and Mat Zo, an artist more aligned with American EDM tastes who nonetheless verged close to Disclosure's sparkling territory with "Easy" and its garage-inspired refix, "Ez."
Even dubstep veteran Skream, he of genre touchstone "Midnight Request Line" and supergroup Magnetic Man, swapped his wobble and airhorns for slap bass and chicken-scratch guitar, because he wanted to write something real — he wanted to make a Bee Gees record. At least that's the impression you get from the jaunty disco romp "Rollercoaster," which features British singer Sam Frank voicing party-all-night platitudes in an Auto-Tuned falsetto. It wasn't as successful as many of his peers' efforts, perhaps, but it suggested a similar desire to come in from the cold. "Rollercoaster" is a world away from the heads-down intensity of Skream's canon-making dubstep productions, and even from Magnetic Man's stadium-sized crossover anthems, like "Crossover" and, uh, "Anthemic." If anything, it's even more populist than the latter — a sunnier, friendlier take on dance-pop, not to mention a defiantly human rebuke to the Teflon-coated menace of mainstream EDM.
Turns out that Skream's mirror-ball reboot may not have been as human, after all: It's been alleged that the dubstep legend used off-the-shelf sample packs for the silvery guitar licks and freestyle keyboards in his Rudimental and Duke Dumont remixes. But whether or not that is true, or even matters, and wherever you think "Rollercoaster" and its dance-like-the-world-is-ending video fall on the scale between cheeky good times and cloyingly cornball, Skream's 2013 reboot signaled a sea change in the relationship between club music and pop — as well, perhaps, as a gradual warming tendency throughout, as the blurred lines between the two genres now shimmer like heat mirages. In that middle distance, Rudimental and Disclosure invited pop and dance fans from across the spectrum to come home, settle in, and get to work on building something new.