SPIN's 20 Best R&B Albums of 2013
From thoroughly modern radio queens to throwback belters, from digital gloss to flesh-and-blood grit, from mild-mannered Canadians to not-at-all-mild-mannered Canadians, it was a hell of a year for everyone's favorite genre to argue about. Our absolute favorite record, though, united us all, just in time.
1.SPIN's 20 Best R&B Albums of 2013
1/21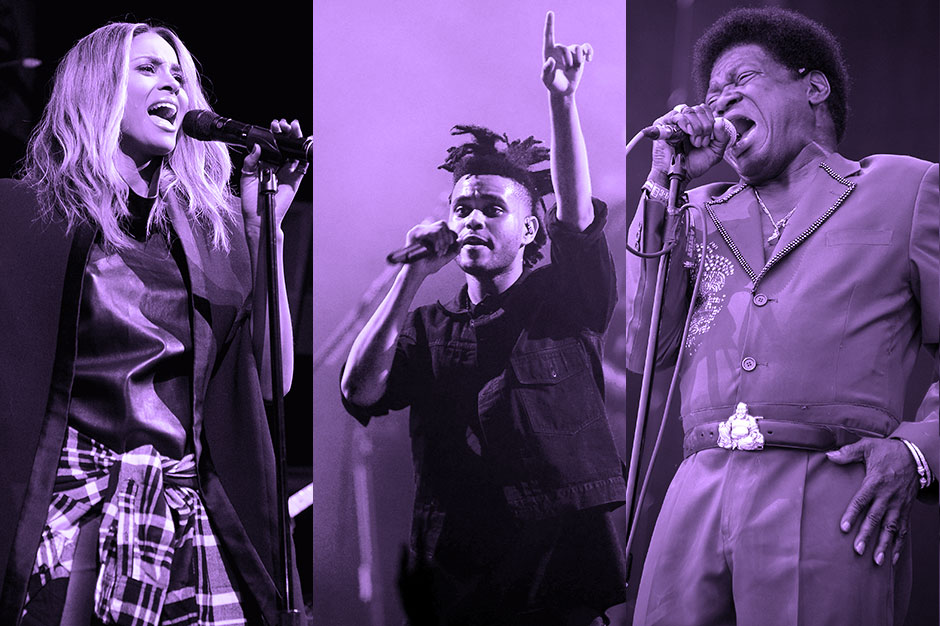 2.FKA Twigs, EP2 (Young Turks)
2/21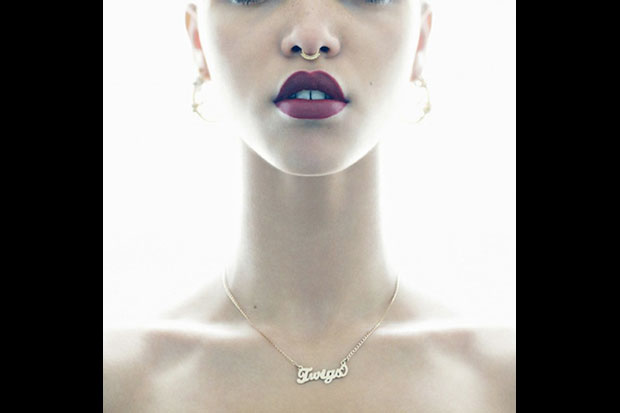 In the video for "Papi Pacify," gold-flecked, baby-haired Londoner FKA Twigs locks eyes with the camera as she's groped, gripped, and gagged. It's an uncomfortable, unforgettable piece of video, straddling the line between sexually violent and thrilling, and probably one of the best of 2013. It's also my favorite song of the year: Arca's production rumbles and festers, like the LOST monster shuddering through the gloam, before erupting into a cavalcade of Yeezus horns, while Twigs' lyrics blur desperation and shame, recalling the love poems of another so-necessary young Brit, Warsan Shire. The other three tracks on EP2 follow suit: turgid, tumescent, and defiantly atmospheric. ANUPA MISTRY
3.Ty$, Beach House 2 (Self-Released)
3/21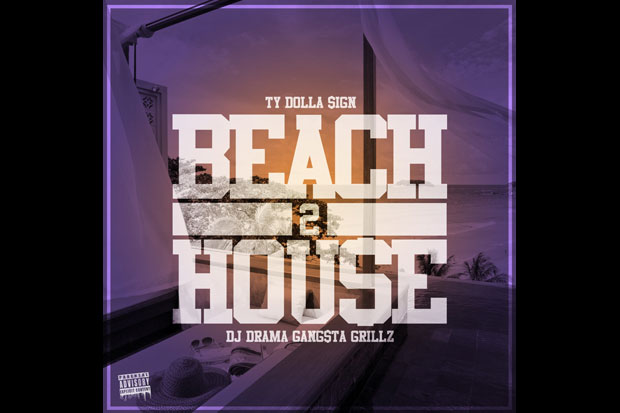 Don't bring this guy home to Mom — or home at all, really — unless you just can't resist silver- and fork-tongued mega-cads spouting disconcertingly gorgeous, hilariously obscene sweet talk (chorus: "I bet you can't do that with my dick in it") amid drunkenly lush bittersweet-symphonic slow jams powered by an alluring callousness that makes the Weeknd feel like a 9-to-5 office drone. Argument technique: "You found that rubber in the trash can / I said, 'When the fuck did you become the trash man?'" Confession: "I took your main bitch just like King Koopa." Revelation: "Monogamy" rhymes with "monotony." Suggested alias: The-Nightmare. ROB HARVILLA
4.Robert Glasper, Black Radio 2 (Blue Note)
4/21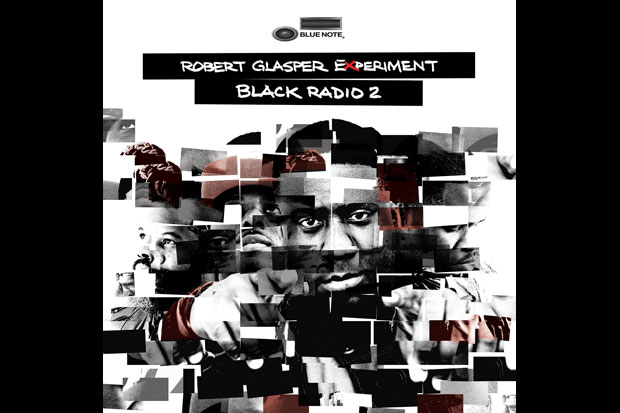 The unabashed sequel to last year's Grammy-winning breakthrough, Black Radio 2 repeats its predecessor's fusionist formula: jazz keys + R&B guest vocalists + hip-hop sonic modernity = street sophistication transcending musical ghettos. Having cut his baby teeth in church, music conservatory, and an ongoing long-term alliance with crooner Bilal, Robert Glasper possesses the piano chops of which most chart peers can only dream: This is jazz-embracing contemporary African-American modes, not the other, neo-soul way 'round.
Aside from an impressionistic breeze through Stevie Wonder's "Jesus Children of America" (plus a vocoderized and similarly gravity-free romp through Bill Withers' "Lovely Day" on the deluxe edition), this one trades its predecessor's attention-grabbing covers of Bowie and Nirvana for reflective originals. Common, Patrick Stump, Brandy, Jill Scott, Anthony Hamilton, Norah Jones, Emeli Sandé, and Snoop Dogg provide some of the featured voices, yet it's Glasper's elegant yet melancholic keys that sing the strongest throughout. Deeply felt rather than flashy, his ballad-paced instrumental musings imply introspection so strongly that the album feels less like a star-studded Quincy Jones-styled assembly of jams and more like one continuous meditation. BARRY WALTERS
5.The Foreign Exchange, Love in Flying Colors (The Foreign Exchange)
5/21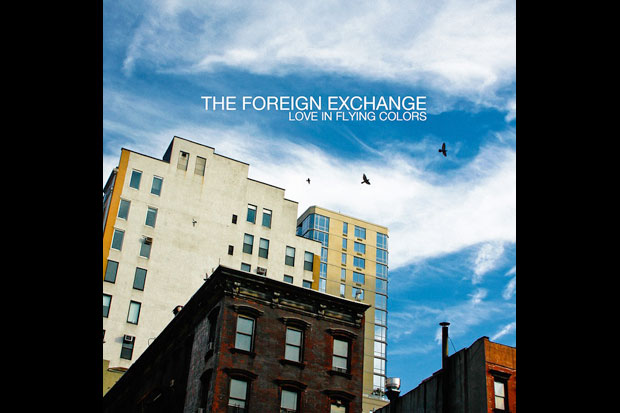 Recalling bygone U.K. soul acts like Lighthouse Family and Loose Ends, the Foreign Exchange exist in that sweet spot between the smooth and the progressive. Former Little Brother emcee Phonte and Dutch producer Nicolay — now, like his cohort, based in Wilmington, North Carolina — mix jazzy live instrumentation, sleek synth programming, neo-soul warmth, and EDM cool for a vibe simultaneously nostalgic and futuristic. In other words, their fourth self-released studio joint is so very 2013.
Phonte's hip-hop past fades to the near-background: Like Pharrell, he's evolved into an able and distinctive singer who now only fleetingly trades melody for pure rhyme. Here, Nicolay wraps him in typically lush arrangements of strings, horns, and numerous guest songbirds who help him fly higher on joyful yet lyrically grounded vibes as R&B beats rub up against disco fineries. Drawing from a blacker but similar stylistic palate as Daft Punk's Random Access Memories, the duo arrive at something far more human than those robots — real life rendered with unreal beauty. B.W.
6.Tamar Braxton, Love and War (Epic)
6/21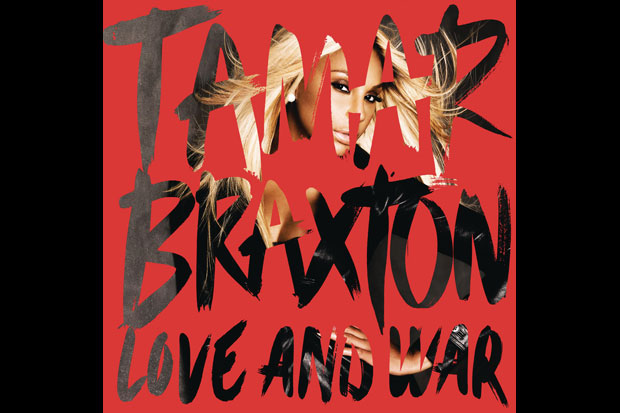 Love and War, the first album in 13 years from Toni's youngest sister, reveals the connective tissue of the last decade of contemporary R&B. Percolating clappers produced by Diplo and Da Internz give way to post-"U Got it Bad" ballads naturally written by Bryan-Michael Cox, all sung by a throaty belter who adds a touch of richness to the textures of Keyshia Cole. But the centerpiece is the title track and breakthrough single, a burning ballad worthy of the Braxton name, but probably the only one that features the line, "We go so hard." JORDAN SARGENT
7.Various Artists, Saint Heron (Saint)
7/21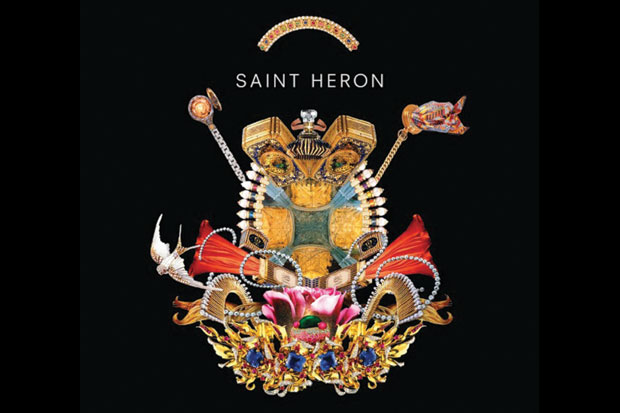 Shrewd pivot from Solange here, from berating R&B dilettantes on Twitter (#DeepBrandyAlbumCuts, never forget) to creating new ones with this brisk, breathy, intoxicating label sampler: Cassie the steely putative veteran, Kelela the mesmerizing ringer (see erotic stoner jam "Go All Night"), Iman Omari the dub-saturated cloud-hopper, Sampha the Drake-approved deep-thinker, Jhené Aiko the Drake-approved deep-feeler, etc. The intoxicants vary, but the buzz is pleasingly persistent. Solange herself caps it off with "Cash In," but it's not what you think. R.H.
.
8.Kelly Rowland, Talk a Good Game (Universal Republic)
8/21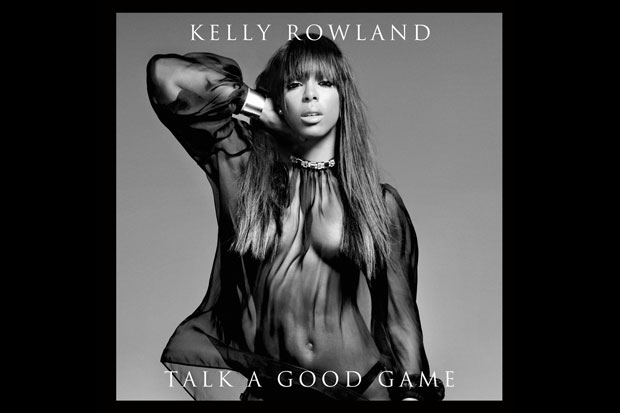 Kelly Rowland's divisive ballad "Dirty Laundry" chronicled her relationship with Beyoncé's solo success as well an abusive partner: "Post-Survivor, she's on fire / Who wanna hear my bullshit?" she sang, and all the Bey-fixated haters crying "ENVY" missed the point that when you're on top, it's even more difficult to keep it real. It's a vital moment of honesty in the rarefied pop-industrial complex. But while that track — which recalls the tempestuous, sing-talk piano blues of Mary J. Blige — is Talk a Good Game's centerpiece, it's not this album's best. Rowland's voice is molten, and it slithers over a succession of hook-laden pop tracks and gauzy synth-R&B only to settle, resplendent and firm, around the supple, mid-tempo banger "Down on Love" (which samples the Whispers' smoove "Rock Steady") and the twinkling, subdued, Mike Will Made It-produced" #1." If only Mike Will made this whole damn record. A.M.
9.Bilal, A Love Surreal (eOne)
9/21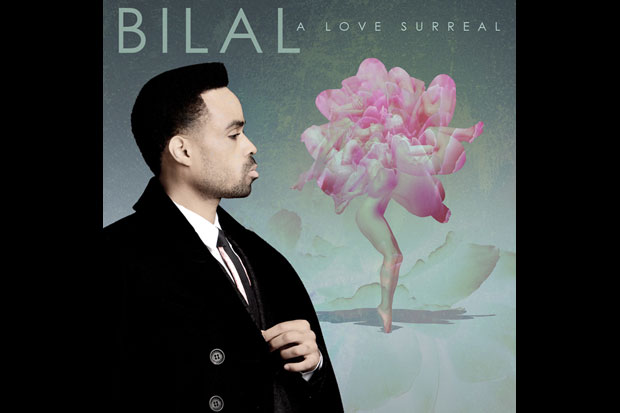 Bilal Oliver may be the most inscrutable voice of the Soulquarian generation: It sounds reedy, but it's supple, and he can push it to ear-piercing highs and seductively tremulous lows. A Love Surreal catalyzes his polarities as it chronicles a metamorphosis, from the free-flowing eros of "Winning Hand" and "Climbing" through the cocooned introversion of "Longing and Waiting" and then, painfully, the birthing pains of "Butterfly," as he cries and moans fitfully over Robert Glasper's insistent stride piano. These songs emerged from Bilal's jam sessions with his band — guitarist Mike Severson's work is a particular delight, especially when he plays an oscillating guitar drone on "Slipping Away" — and they replicate the meandering improvisations of early-2000s boom-clap funk. A Love Surreal is purposely abstract, but Oliver is a convincing seducer as he brings us "Back to Love," where the "fruit that falls from the trees" is "stronger than the rose that grew from the concrete." He leaves us better for the experience. MOSI REEVES
10.The Weeknd, Kiss Land (XO/Republic)
10/21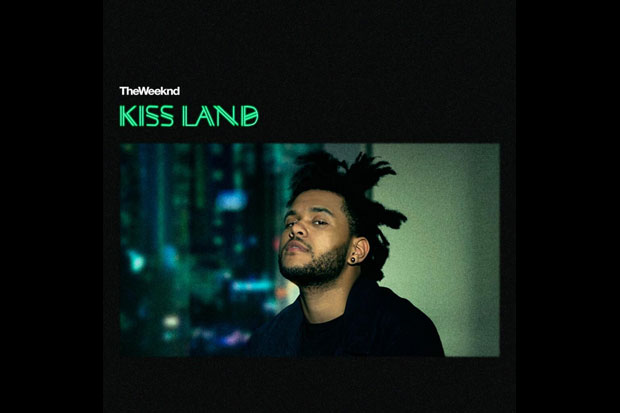 Abel Tesfaye's Kiss Land is a private dystopia of his own making. Too many lesser acts to name here have attempted the rococo Gothicism and druggy boasts that are his calling card, and certainly the muted box-office reaction to this record, at least judging by its mediocre SoundScan numbers, suggests that we've grown inured to the Weeknd flavor. And so the Cocteau Twins' influence — the synthesizer cloud-burst at the start of "The Town" is a dead ringer for that Scottish band's "Great Spangled Fritillary" — is entirely appropriate as Tesfaye unfurls his debauched version of Elizabeth Fraser's glossolalia. "So you're somebody now, but what's a somebody in a nobody town?" he sings of himself on "Professional"; later, he descends into a marvelous rant about his celebrity existence on the title track, only to conclude, "I don't have any friends." There are clichés, like the screwed-and-chopped loop of the Police's "Bring on the Night" on "Adapation," but he reminds us of his powers as a lyricist when he sings, on "Love in the Sky," "You've been here before, remember these sheets? / This world's not for us, it's not what it seems / You'll learn to love how to dream." We may think he's seducing yet another conquest, but he's really addressing us. M.R.
11.Blood Orange, Cupid Deluxe (Domino)
11/21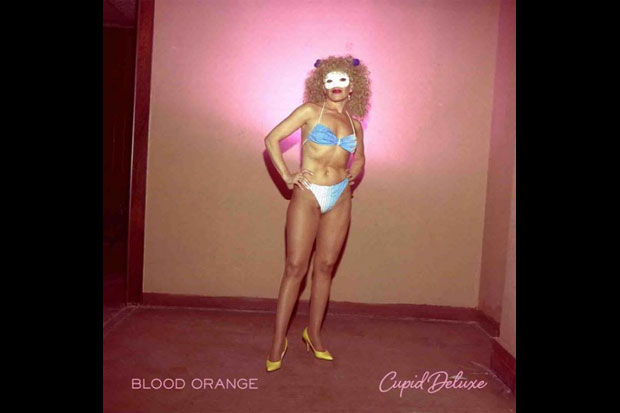 "I never was in love," goes the year's most devastating love song. "You know that you were never good enough." No one does exquisite pathos like Dev Hynes, who here comes on like Prince slow-jamming the saddest, loveliest Missed Connections page in recorded history, a slow-turning hurricane of emo R&B (the saxophones!) that inspires exceptional vocal turns from Caroline Polachek to Samantha Urbani to the virtually unrecognizable David Longstreth, masterfully transformed from a polarizing yelper to a buttermilk-smooth quiet-storm colossus. They will die 4 U, but not if U die 4 them first. R.H.
12.Charles Bradley, Victim of Love (Daptone)
12/21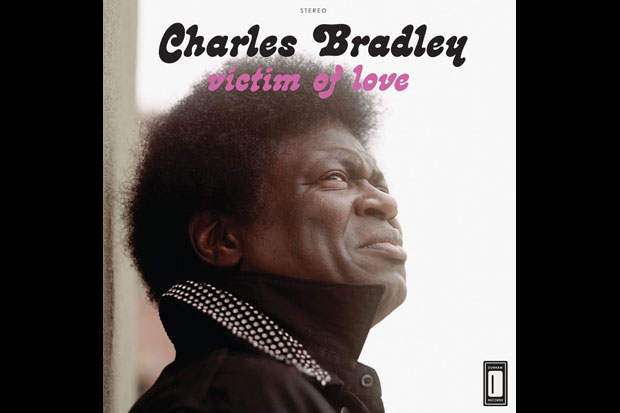 There's a tendency to describe certain epochal sounds — classic rock, funk, even the more rudimentary strains of synth-pop — as "vintage," and so it goes for Charles Bradley. Never mind that he's a swaggering, 65-year-old firebrand — a late-to-fame soul singer building on sounds he came up on, instead of vocodering in the VIP. So Victim of Love, his second album for Daptone Records — an aesthetically vintage collective, by choice — is a time-capsule project that refutes labels like "throwback" by virtue of original material from a brand-new artist. How else to explain Bradley's hot-footed live shows causing ripples of awe across the continent, except to say people (young people!) who are living and breathing in 2013 love it? His voice is lament incarnate, never dipping below the gasp preceding a belly-wail even when he recedes into gratitude on "Through the Storm." From "Let Love Stand a Chance," to "Crying in a Chapel," he's making tried-and-true secular gospel blues for a world that's still weary. A.M.
13.K. Michelle, Rebellious Soul (Atlantic)
13/21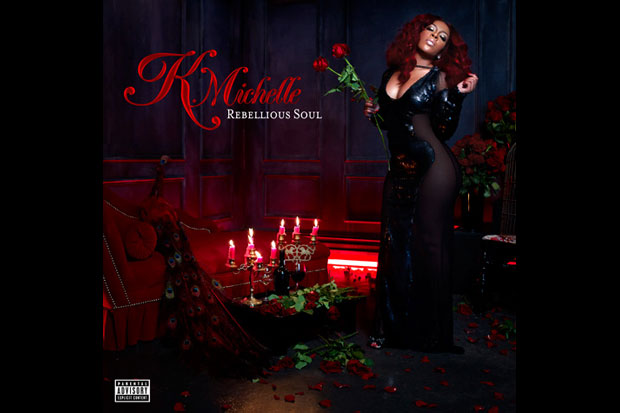 You want a love song? Here's a goddamn love song: I'm-a fuck! / You! / Like! / I'm! / Tryin' to pay bills! / Georgia Power! / Cable bill! / Babysitter! / Tonight you will! Crass and belting-diva classicist, lush and lurid, the reality-show fire-starter veers from the church to the bedroom, supreme confidence ("Can't Raise a Man") to devastating self-doubt ("I Don't Like Me") in a dizzying, dazzling instant. A volcanic tour de force that brokers no distinction between the streets and the sheets. R.H.
14.inc, no world (4AD)
14/21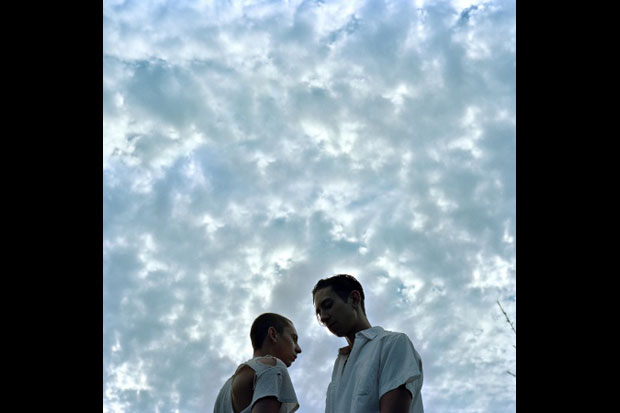 It's true: This is neo-soul with no groove. There is no bass slowly stewing inc.'s no world, the debut album from two brothers who used to play with Pharrell and Raphael Saadiq. But it is intimate all the same, an album full of whispers, sighs, and gasps, with vocals muttered mouth-to-ear. The sex in their stories is implied, in the post-coital shivering of "Lifetime" ("I can see a lifetime in your eyes") or in the dark shadows of "Angel" ("Take me to the river and I'll be your angel"), in which the duo finally find themselves submitting ("When my head goes down, when my head goes down…"). Released on 4AD, no world is often muffled and hazy, a Maxwell studio session heard from two rooms over blown up into its very own record. But still, the devil is in the details: Rarely does the sound of fingers moving across guitar strings speak so loudly. J.S.
15.The-Dream, IV Play (Def Jam)
15/21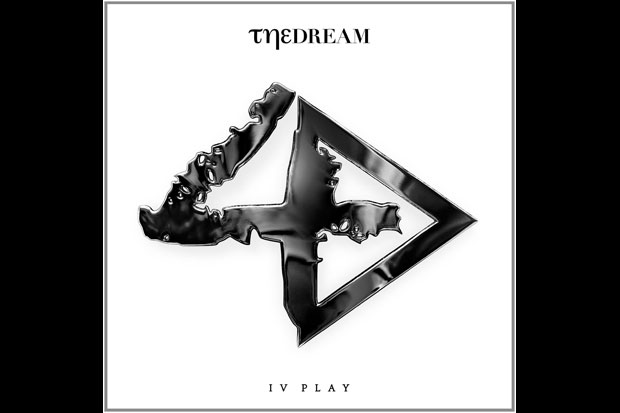 Commercially, he's seen better days, had better years, but if Terius Nash is in the wilderness, just think of all the weird shit he'll find out there. An eternally intoxicating blend of cuddly and louche, the sexiest hyphen in boudoir R&B can still moan exquisitely harsh come-ons like nobody's business and everybody's pleasure: From his lips, "Fuck a love song / I need to fuck you" sounds like… a love song. ("Michael" is the highlight, for sure.) Each and every track has a languid, twisty, easily distracted, nearly prog-like ardor, but hang with 'em, all 14-to-18 of 'em: His version of Lou Reed's "My week beats your year" is "My outro beats your song." Buy low. R.H.
16.Quadron, Avalanche (Epic)
16/21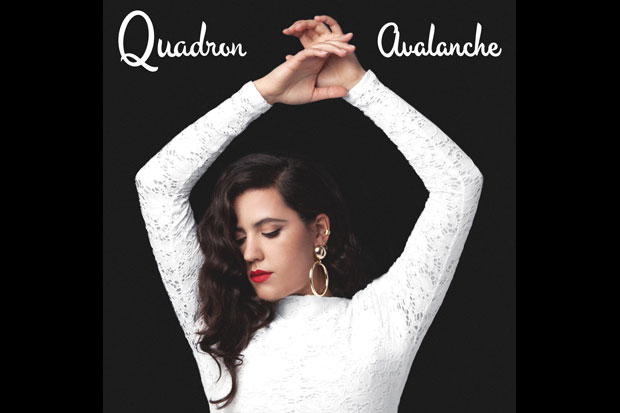 Where Justin Timberlake literally had to put on a "Suit & Tie" to convince us he's grown, Quadron just made their second album straight-up sophisticated. On Avalanche, the Danish duo — producer Robin Hannibal (of Rhye) and singer Coco O — ditch the uncomplicated swing and capricious rhythms of their 2010 self-titled debut for a high-contrast soul-pop, soft-rock vision. The melodies are more commanding —Coco's crushed-velvet trill slays those top lines on "LFT" and "Favorite Star" — and the ensemble, orchestral vibe totally enveloping. Wafting strings, tidy horn lines, and a rhapsodic slide guitar (swatches that recall Hannibal's work with Rhye) cocoon Coco's voice, adding smart eclecticism to this duo's studious soul obsession. But the ephemera can't compete with Coco, who sends a smothering gaze at a stuttering Kendrick Lamar on "Better Off," and never ceases with the sensuality even when she's yearning ("Crush") and full of regret ("Avalanche"). The neo-soul neophytes are all grown up. A.M.
17.Dawn Richard, Goldenheart (Our Dawn)
17/21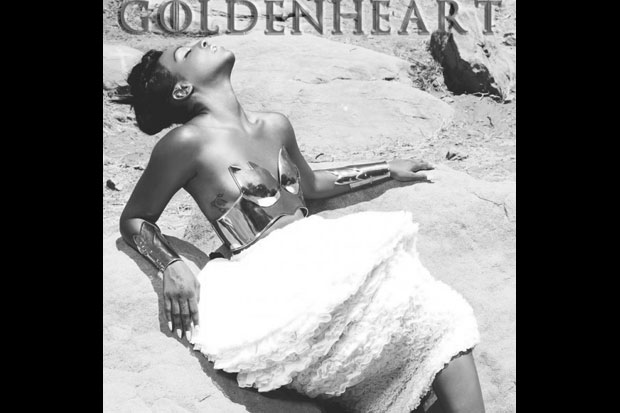 Dawn Richard's Goldenheart is the epitome of Dungeons & Dragons R&B. She sings of a fading affair in apocalyptic terms, as if she's Leonidas of the Spartan warriors, marching to her certain death, "battling the tide." She describes love in elemental terms on "Pretty Wicked Things": "Kinda felt like thunder, kinda felt like rain, kinda felt like him and the storm was the same." She only relents briefly for "Ode to You" before turning up the pressure again: "No matter what you do, you'll never see the break of Dawn." Is it over the top? Sure, and her emotional turbulence is mirrored by Andrew "Druski" Scott's synth-pop arrangements: the 808 throb of "Ode to You," the ping-pong rhythm of "Gleaux" (sung as "glow"), and the pulsing heart-rate monitor of "Frequency." It's exhilarating to see this onetime Diddy protégé reinvent herself as a champion willing to "fight a battle every day against discouragement and fear," whether it's business or personal. M.R.
18.Ciara, Ciara (Epic)
18/21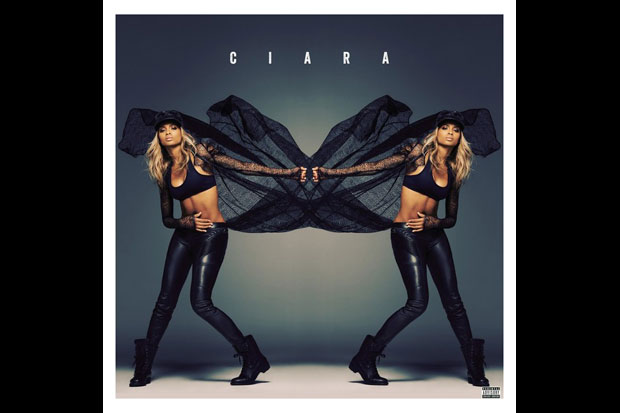 Just a whole lot happening here, all of it winsome and wonderful: two sticky-sweet duets with space-cadet fiancée Future (yes, including the indomitable "Body Party"), soft-core single-entendres aplenty (don't miss the road-sex one where she seems to drive while handcuffed), a song called "Super Turnt Up," a song with a chorus of "Keep on lookin' / Keep lookin' all wit' yo' lookin' ass," and a strutting robo-funk kicker ("Overdose") that's secretly the best thing on the record. A better full-length than Rihanna's managed in years. R.H.
19.Janelle Monáe, The Electric Lady (Wondaland Arts Society/Bad Boy)
19/21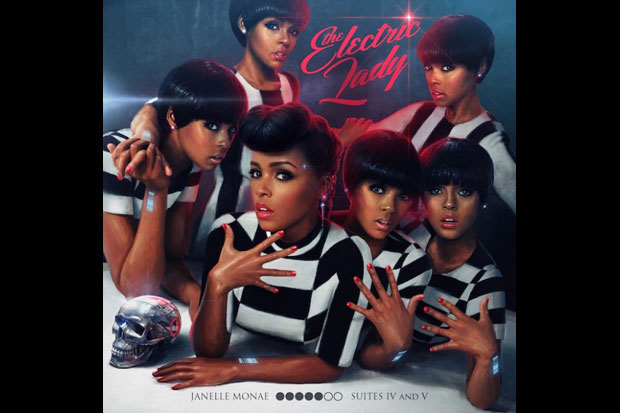 As sharp as her new-school soul brothers are hazy, Janelle Monáe forged her own path with an alternative to alternative-R&B on her second polymorphous and proudly perverse album. It's not without precedent: Front-loaded with guests on the level of Prince, Erykah Badu, Solange, and Miguel, The Electric Lady flaunts an emphatically communal vibe further embodied by the sprawling, roots-conscious, but nevertheless futuristic work of her own Atlanta-based Wondaland production/songwriting/playing posse. For all of its scholarly appropriations of just about everything "black" and "white" that's happened to music for the past, oh, hundred years or more, there's a far more gut-based belief in the inherent goodness of mankind to overcome all the bullshit alluded to in her dystopian narratives. That belief emerges in the way Monáe stands tall for her race, her sex, and her otherness — the electric lady she addresses via her blue-collar mom ("Ghetto Woman"), the first female/LGBT astronaut ("Sally Ride"), pioneering African-American film femininity ("Dorothy Dandridge Eyes"), and her own regally freakin' self ("Q.U.E.E.N."). Most of all, it's in the way her live shows have embodied the album's epic expansiveness to bring together all the races, sexes, and generations with a crazily contagious, cannot-be-faked joy that few since Prince and Michael Jackson have been able to pull off. B.W.
20.Rhye, Woman (Polydor)
20/21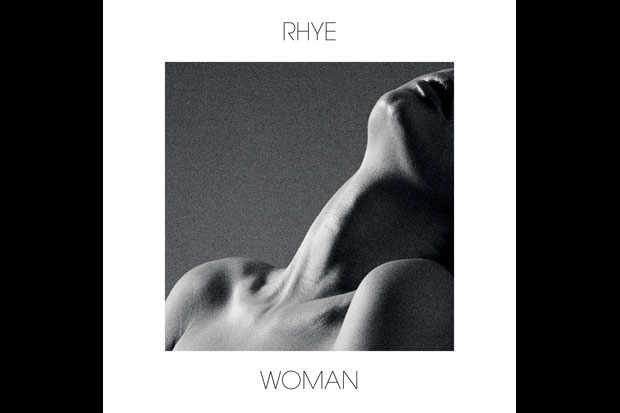 In a year filled with so much in-your-face music, it was nice to have at least one album that whispered in your ear. Woman, by soul duo Rhye, wears its sexiness softly, both sultry and subtle — though it's a little jarring, even after multiple listens, to realize that singer Michael Milosh's overt Sade-isms come from someone possessing a Y chromosome. With its gentle grooves, quiet strings, lush-but-restrained production and nods to Philly soul, Woman is an album that could have been made at any point in the past four decades (a quality it shares with Quadron's Avalanche, which unsurprisingly features Rhye instrumentalist/producer Robin Hannibal). But that's not the only quality that makes its appeal so universal: During the making of this album, both Milosh and Hannibal were newly in love, the former with the woman he ultimately married. The result is one of the most romantic albums you're ever likely to hear, evoking dimmed lights and comfort and perhaps most of all, a happiness and optimism that couldn't be more obvious if Milosh were shouting at the top of his lungs. JEM ASWAD
21.Beyoncé, Beyoncé (Columbia)
21/21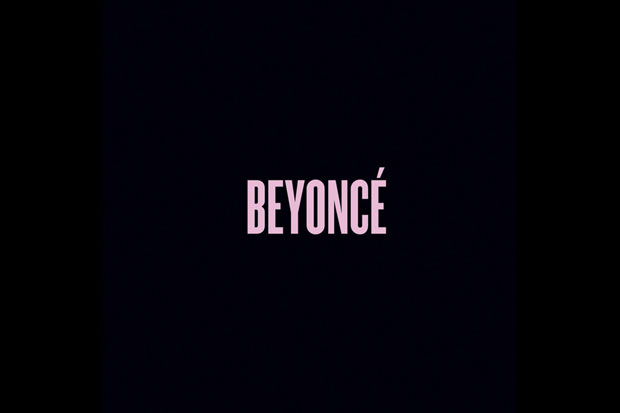 At this early juncture, it's hard for even the most measured of Beyhivians to write about her sneak-attack fifth record without just tweet-quoting, in all-caps, the unremitting and seratonin-exploding taglines-slash-hooks that define this Swarovski of a secret missive. "9 TO 5 JUST TO STAY ALIVE." Or "I WOKE UP LIKE DIS." Or "WE AIN'T EVEN GONNA MAKE IT TO THIS CLUB." Or, god bless 'er, "SURFBOARD. SURFBOARD. SURFBOARD."
Confident, feminist, sexy, bossy, generous, nuanced, thoughtful, and full of feeling, Beyoncé makes clear why Beyoncé is the biggest pop star in the world, and her music/existence/lived experience transcends those who would cut her down via curmudgeonly selfie thinkpiece snoozefests or slut-shamey screeds. No matter how much you point to her wealth, her beauty, her rarefied existence, she is still a font of relatable emotions, lyrically and through her unfuckwithable voice. And here, she lets us in more than ever, through video-and-audio clips of Girls Tyme losing Star Search to a beret-wearing rock band, and through songs about "Jealousy" and committed black love (including a very awesome-sounding married-sex life, #surfboard). Even non-stans got to give it up: The act of releasing an album, complete with videos, stealth in the middle of the night, with no prior warning, means her NDA game is government-level, at the very least.
Beyond that, Beyoncé is King Bey's best album since B'Day. She's got the most relevant and interesting beats in years from Pharrell and Timbaland, plus surprises from the cut — new Roc Nation-signed producer Boots and Chairlift's Caroline Polachek give the album a more outré feel, which doesn't kowtow to trends or even really shadow Beyoncé's previous output. Its full impact will take longer to register — also, can someone in the White House Press Corps get a quote from Michelle Obama about this? — but it's undeniably the most compelling record in what turned out to be a very good year for anti-racist and intersectional feminist albums. It certainly would've figured heavily into SPIN's 50 Best Albums (possibly even challenging Yeezus), but that's already been published, and we don't look back. Yoncé taught us. JULIANNE ESCOBEDO SHEPHERD