SPIN's 20 Best Dance Albums of 2013
From robots to Talabots, here's 20 stellar reasons not to do the "Harlem Shake."
1.SPIN's 20 Best Dance Albums of 2013
1/21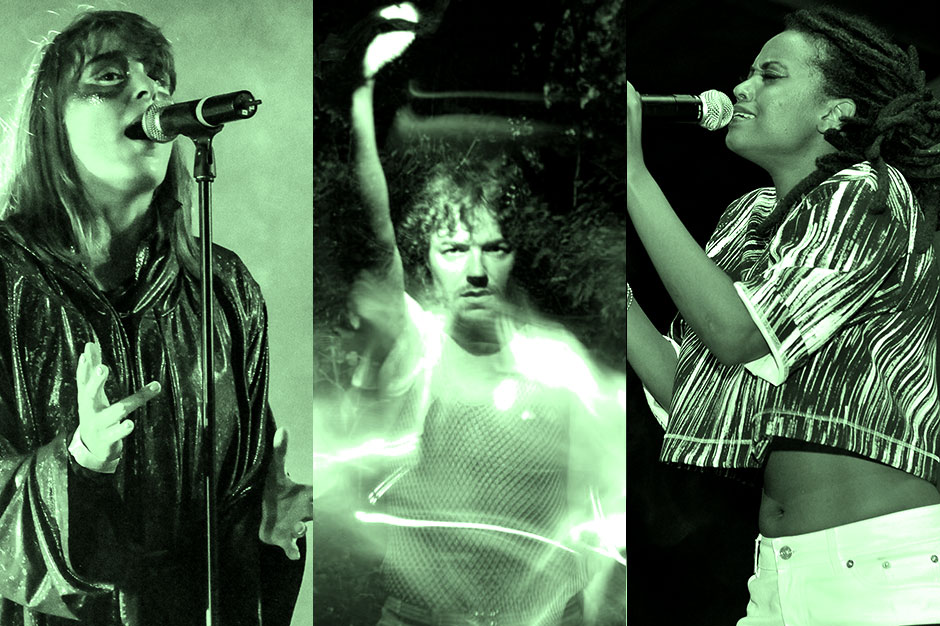 2.Traxman, Vol. 3: The Architek (Lit City Trax)
2/21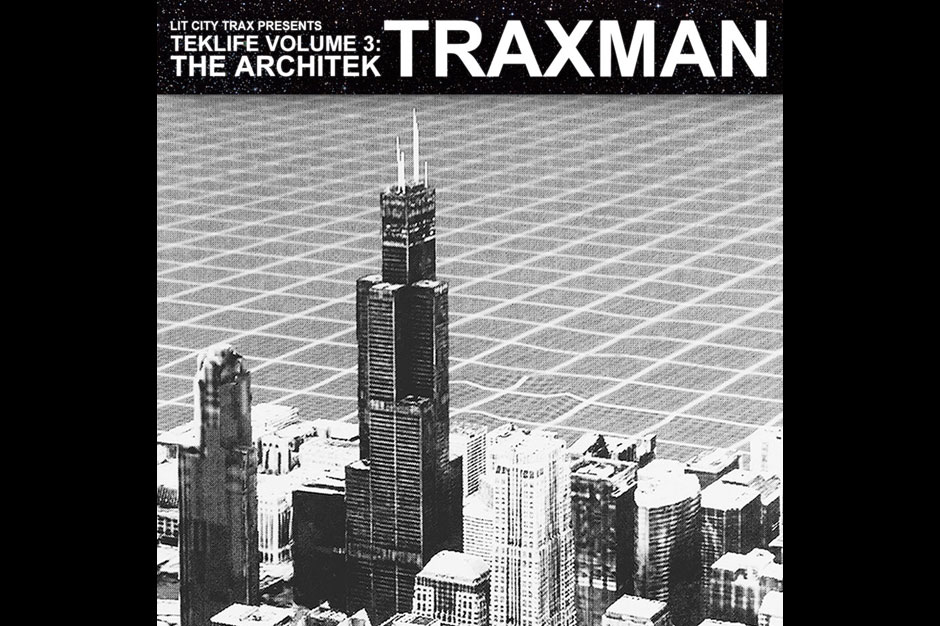 When it comes to Chicago footwork circa 2013: DJ Rashad's got the emotional depth, RP Boo's got the brain-bending rhythms, but Traxman's got the fearless ability to try just about anything: the flute-soaked Pure Moods of "Buddha Muzik," chiptune blips, Bernard Hermann's Psycho theme smashed up with the Temptations saying "hold it," Motown whiteboys Rare Earth with wubby rumbles, a 303 acid doodle with hummingbird hi-hats, Back on the Block-era Quincy Jones (and a super-young Tevin Campbell!) teamed with sirens. While Justin Timberlake tries to make Off the Wall and Daft Punk tries to make Thriller, Traxman is mining circa 1995 Michael Jackson at his gushiest and most dramatic, turning his "Earth Song" (supposedly the last song MJ ever performed) into a eulogy, a dance weapon, a cry for help. CHRISTOPHER R. WEINGARTEN
3.Ultramarine, This Time Last Year (Real Soon)
3/21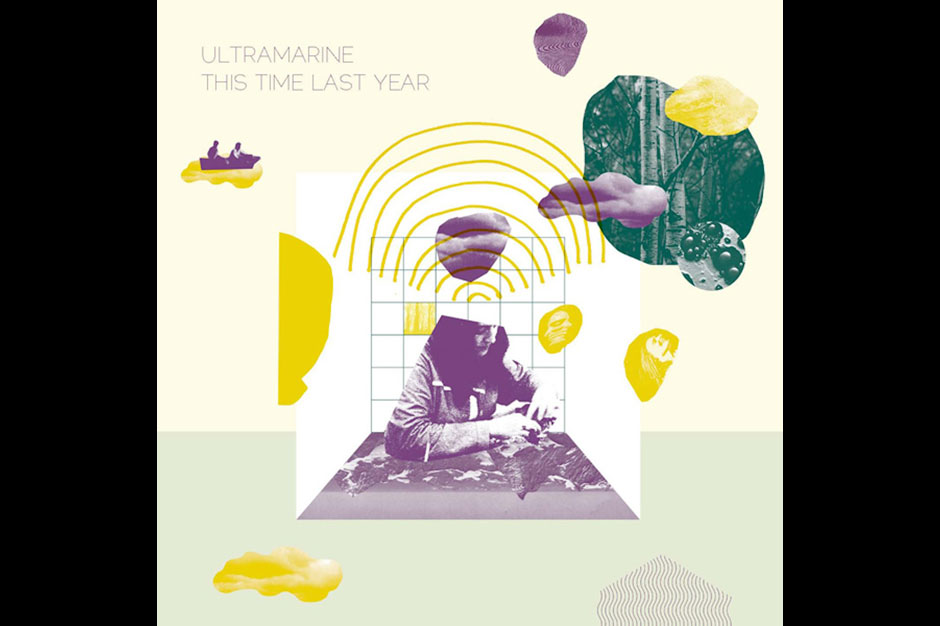 Electronic music's most unexpected masterpiece this year came from a couple of former post-punks turned jazzbient drifters who were last heard crafting intricate, Detroit-inspired techno of a resolutely horizontal bent, cozy as a Barcalounger, way back in 1998. Fifteen years later, Ultramarine reappeared from out of nowhere with an album that not only showed no signs of age or extended hiatus, but seemed to have no definitive timestamp whatsoever. Larry Heard, Talk Talk, Durutti Column, Carl Craig, Urban Tribe — echoes of all of them darted improbably through a record that might have been recorded in 1994, yet sounded less expressly retro than the vast majority of dance music made this year. Coolly palpitating beats tumble headlong into swirling ambient passages, and pastoral electro-funk dissolves into opalescent mist. For every listen, its elements seem to fit together in different ways. PHILIP SHERBURNE
4.Gesaffelstein, Aleph (Parlophone)
4/21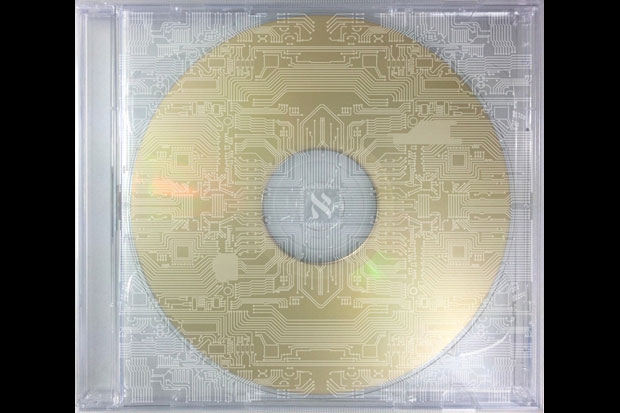 Featuring little more than the sproings, bangs, steampipe-bursts, and thuds of Kanye West's "Black Skinhead" and "Send it Up" (both of which Gesaffelstein co-produced), this is ultimately 2013's best industrial record. French buzzkill Mike Lévy brings all the grinding menace of late-'80s Ministry — complete with Full Metal Jacket grunts but none of the guitars — and creates a texturally naked battering of rusty noises and digital trash. "Hellifornia" drags the Ohio Players' "Funky Worm" (a beloved Dr. Dre building block) into the oppressive bass of Atlanta trap and joyrides lowriders around the junkyard. C.W.
5.Omar-S, Thank You For Letting Me Be Myself (FXHE)
5/21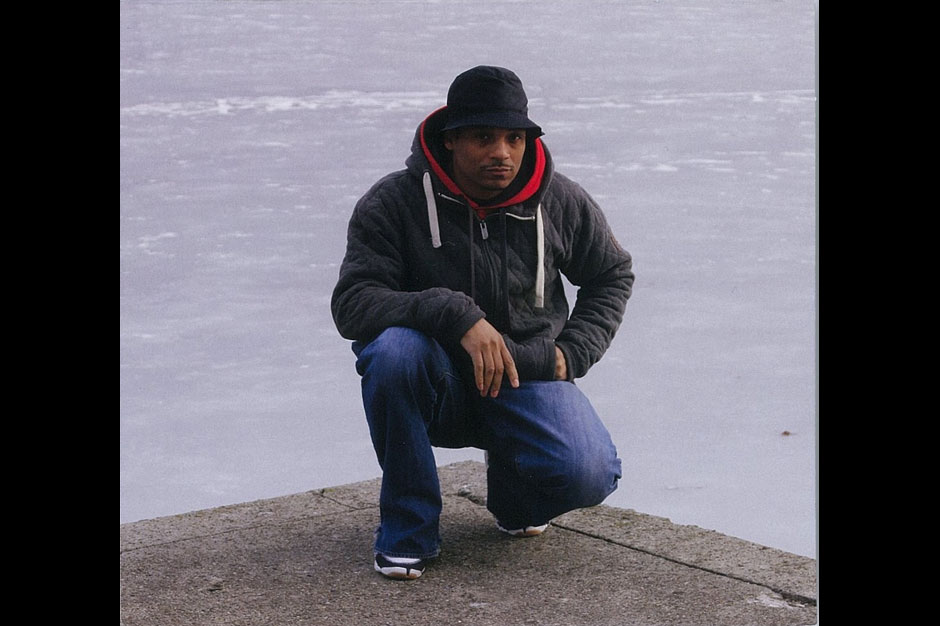 Not getting a little warm and fuzzy over Omar-S seems impossible these days. It's clear that the Detroit house innovator has opted for sun-kissed, feel-the-love tracks in recent years. Even "There's Money in This D" and "The Shit Baby," the hardest-intentioned tracks on TYFLMBM by name, unfold in a whirl of funk-ified, love-drunk piano keys. There are more aggressively aimed moments; when the pecking synth jabs of "I Just Want" get increasingly agitated for almost the full four-minute run of the song, buzzing for release that never comes. Or when the gargling lo-fi construction of "Helter Shelter" chugs along, sucking hidden hi-hats into its quicksand pull. Despite the scope of work represented here — a full showcase of Omar's talents — the LP sometimes wanders off aimlessly, tracks collapsing into others. In doing so, the set becomes comfortable and intimate, making for an album that's delightfully easy to curl up and get lost in as a result. PUJA PATEL
6.Four Tet, Beautiful Rewind (Text)
6/21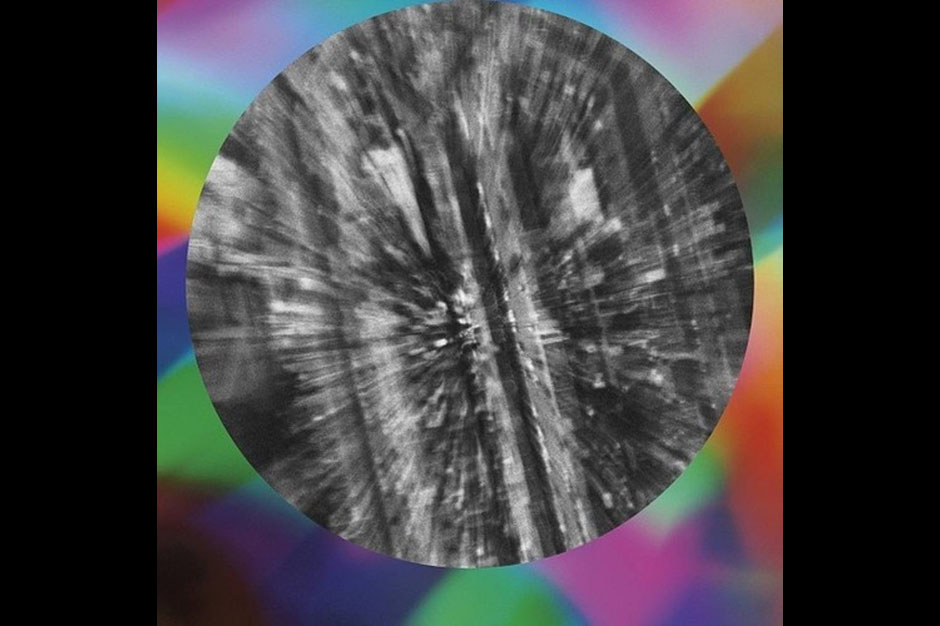 He's like the wind, Four Tet. Fed up with the music industry's barge-like handling and the music press' circus-like antics, He Who Is Not Burial has spent the past two years focused mostly on the ephemeral pleasures of the dance floor — crafting knotty, cryptic club tracks for his own DJ sets and releasing them, sans fanfare, via his own Text Records imprint. Following last year's Pink, which compiled a number of those singles, Beautiful Rewind channeled Four Tet's newfound spontaneity into lithe, splintered rhythm studies that jerked like downed electric wires. The breakbeat-laced "Kool FM" paid explicit tribute to London pirate radio, but mostly this was Four Tet fine-tuning the fuzzy frequencies that have always flitted through his music: Music-box chimes, harps, hardscrabble drum breaks, and mewling modular oscillations. P.S.
7.John Talabot, DJ-Kicks (!K7)
7/21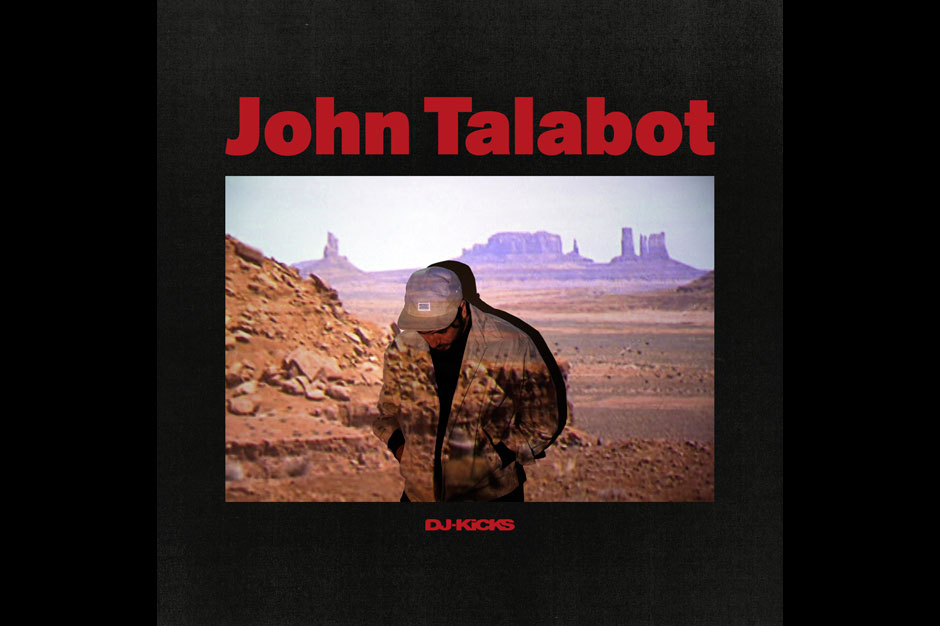 John Talabot's lush, sample-heavy house has never been quite as "tropical" as it's been pegged; beneath airy keyboards and ecstatic refrains runs an undercurrent of doubt, melancholy, fatigue. The Barcelona producer made that point explicit on his DJ-Kicks mix: It begins in slow motion, suffused in reverb and hiss, and it follows a maze-like path as it crawls towards the light, fueled by moody chords and a sense of longing. Even at its climax, the mix favors pensive atmospheres over club anthems, and any sunlit moments quickly disappear behind clouds, dissolving into what Catalans might call "the color of a dog running away." P.S.
8.Various Artists, Moombahton Forever (T&A)
8/21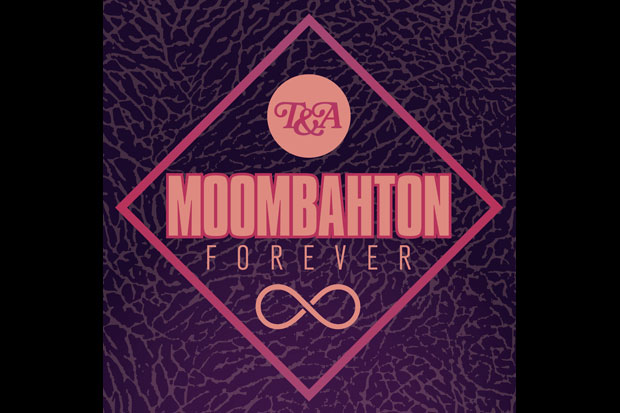 When it came to regional dance movements, 2013 was not exactly a year for subtlety: the lines between festival-bro trap and Miley-provoked bubbly-butt twerk were increasingly blurred. But there was one Internet-exalted dance movement that managed to stay surprisingly fresh: the reggaeton-meets-club music of Moombahton. Setting a strong message with its release early in the year, this T&A Records compilation featured genre go-tos (Nadastrom, DJ Ayres, DJ Sabo) with a younger set (Gents & Jawns, Jay Fay, Bro Safari) for a mix that filtered the evolving sound through everything from dubstep-heavy EDM to bruising dancehall to JayDee-inspired headphone grooves. P.P.
9.Maxmillion Dunbar, House of Woo (RVNG)
9/21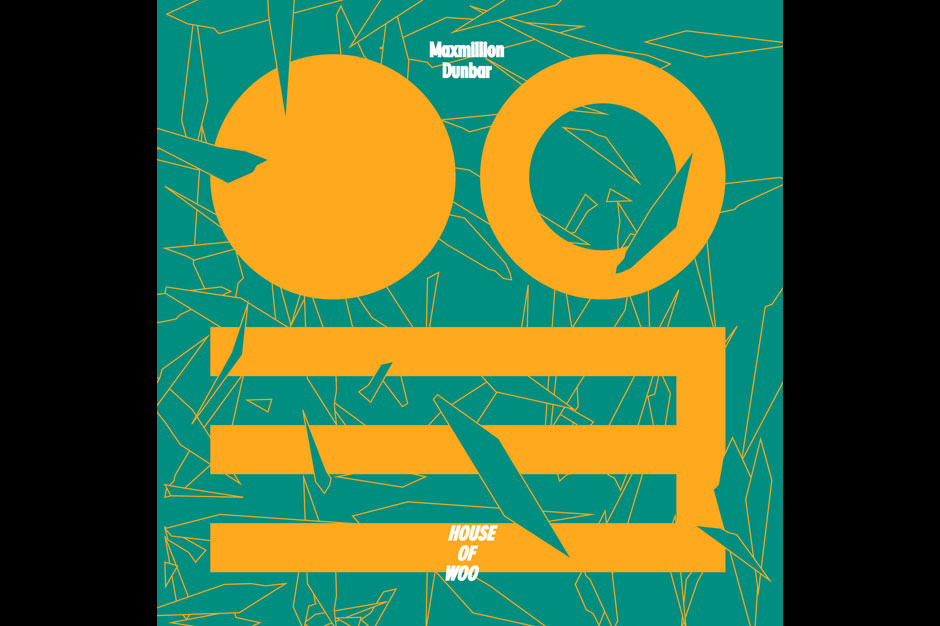 This is a whole worldview right here: Spiritual jazz and old-school house, boom-bap fugues and Jon Hassell's fourth-world peal, Ghost Dog and Blade Runner, Deep Forest and Detroit techno, all flattened out and rolled up again. The D.C. producer used the word "shiny" to describe his technique of making horns and chimes sound like liquid glass, a sound that functions as a synecdoche for the whole album's viscous bliss: "That stray horn from hip-hop records… I felt like that's a tight sound that people don't use as much, so I was ready to go for the trumpet samples and the sleigh bells. Just felt like it. Felt good. Felt kinda shiny. Some people tell me that it's melancholy, but I don't come at it from that perspective… it's mostly happy and lovely in my mind." Just the peak of a hell of a year for Dunbar: He also released the excellent, complementary Son with his duo Beautiful Swimmers, and he reworked Woo into a pay-what-you-will mixtape that expands on the record's mazelike, Choose Your Own Adventure sense of flow. P.S.
10.Laurel Halo, Chance of Rain (Hyperdub)
10/21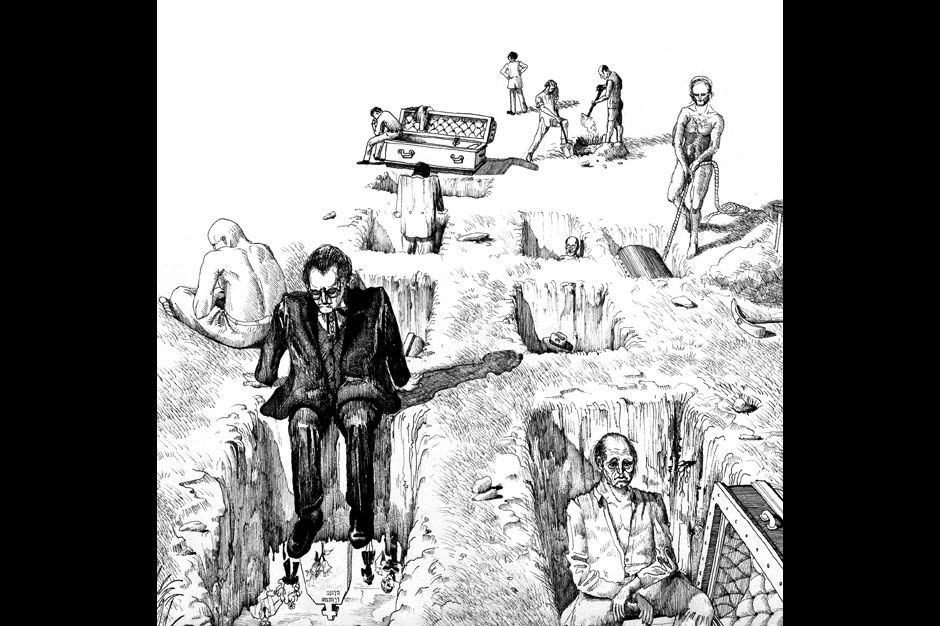 If there's one bass-weaver who has flipped the script in 2013 it's Laurel Halo. In the 16 months that passed between Halo's fantastic debut LP Quarantine and this year's Chance Of Rain, Hyperdub's post-pop techno darling has put aside hooks (her vocal reaction to a self-described difficult period in her life) in favor of jazzy, industrial landscaping. The transition into more angular instrumentation shines through on an album full of deft beat construction that allows throbbing bass to push through the purposeful clutter. Her synthy oppression is as present as ever, the effects now more jarring as their force lurks behind the tracks' heartbeats. P.P.
11.Sano, Sano (Cómeme)
11/21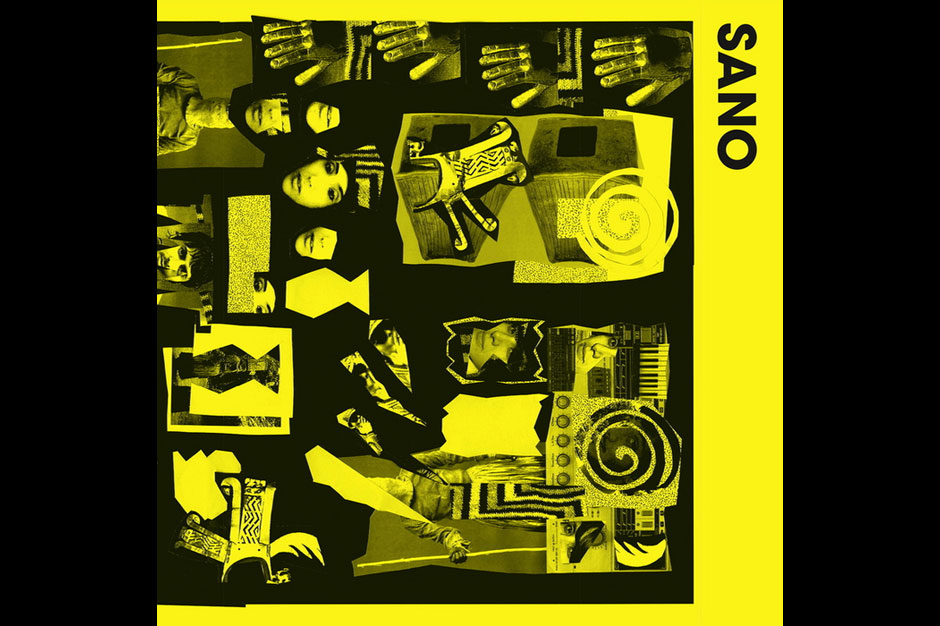 Here's what we know about Sano: He's from Medellin, Colombia. His alias translates as "Healthy." He's got a killer collection of salsa records. That's about it, really, and his debut album, for Matias Aguayo's Cómeme label, didn't give away much more. Paying tribute to Chicago, Detroit, London, and Belgium, Sano's electronic out-of-body music made the most of busted-up shards of a tarnished yesteryear: Brittle, bare-bone rhythms spat from drum machines on the fritz; Batcave electro-funk; acid, bitter and sad. A sullen, faintly anonymous air pervaded all these retromanic-depressive fusions of coldwave and haunted house, like a Ouija board spelling out "S-H-A-R-E-V-A-R-I" before crumbling to dust. P.S.
12.Matias Aguayo, The Visitor (Cómeme)
12/21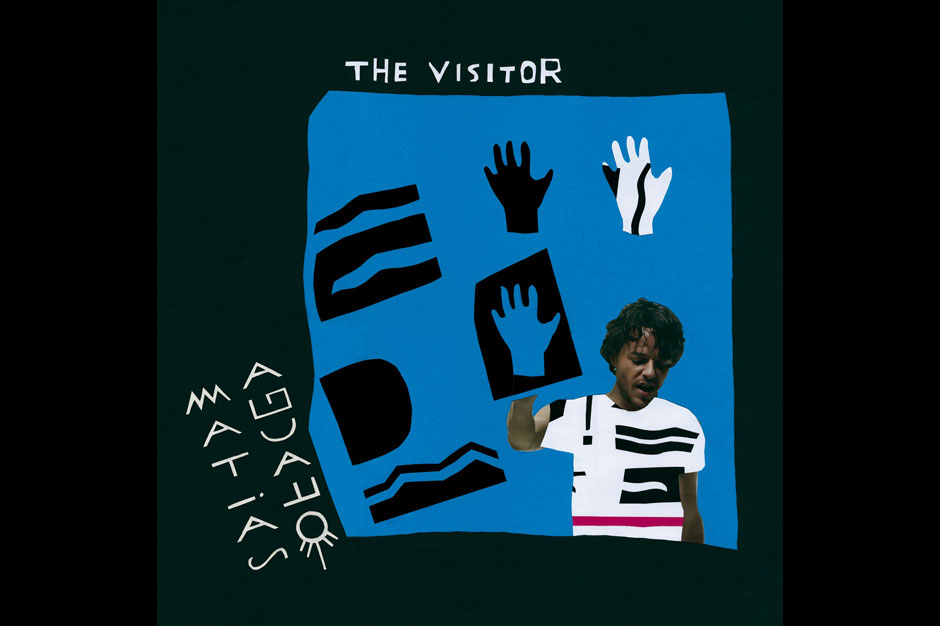 Chilean producer Matias Aguayo is rightly heralded as the guy who introduced German techno to Latin polyrhythms and subequatorial absurdism — a rep he earned with the goofy slide whistles of 2008's "Minimal" (in which he pleaded for "un ritmo más sensual") and 2009's Ay Ay Ay (featuring a rainforest's worth of chirps and squawks and a speaking-in-tongues style of beatboxing that sounded like Bobby McFerrin on bath salts). It could've all gone Putumayo Jamie Lidell, but nope: This year, he returned from four years of continent-hopping with the world's first experiment in greyscale Tropicalía, as indebted to Cabaret Voltaire as Tom Zé. He channeled the Beatles' "I'm Only Sleeping" in the keening campfire frug of "Dear Inspector," imagined a Konono-cumbia hybrid on "Levántete Diegors," and crosscut vintage Chicago house with Sheffield industrial on "By the Graveyard" — a nervous riot of son clave rhythms and nonsense poetry. P.S.
13.Kavinsky, Outrun (Record Makers/Vertigo/Mercury)
13/21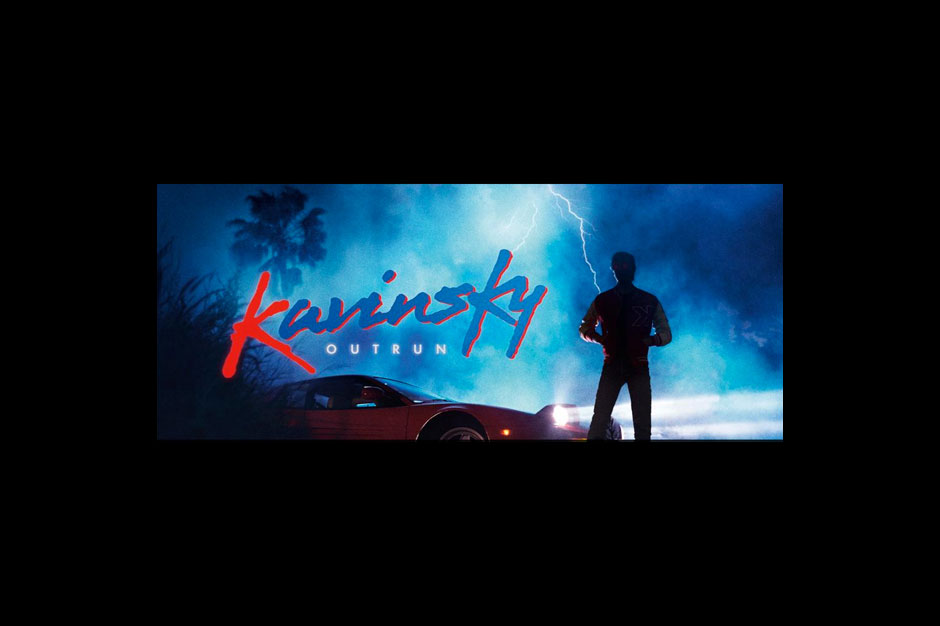 French DJ Kavinsky — 38 years old, mind you — doesn't traffic in James Murphy's "borrowed nostalgia for the misremembered '80s" because his memories of 1986 are just too vivid. His debut album isn't some Internet listicle of low-hanging Rubik's fruit, but a loving tribute to the artifacts that even Cobra Starship wouldn't touch — guitar solos that could have come blazing from heavy metal horror flick Trick or Treat, gated drums that could have fallen off the back of one of Jan Hammer's Miami Vice speedboats, Mobb Deep's Havoc doing his best Rakim impression, the Goblin of 1982's Tenebre, the "Splash Wave" channel on Sega's OutRun at 3 a.m., the idea that "Axel F" should reach more people than Crazy Frog fans. The Drive song is on here too, which is as relevant as ever in the year that Neon Gold/Columbia is moments away from cracking rock radio with bands like St. Lucia and Haerts. C.W.
14.RP Boo, Legacy (Planet Mu)
14/21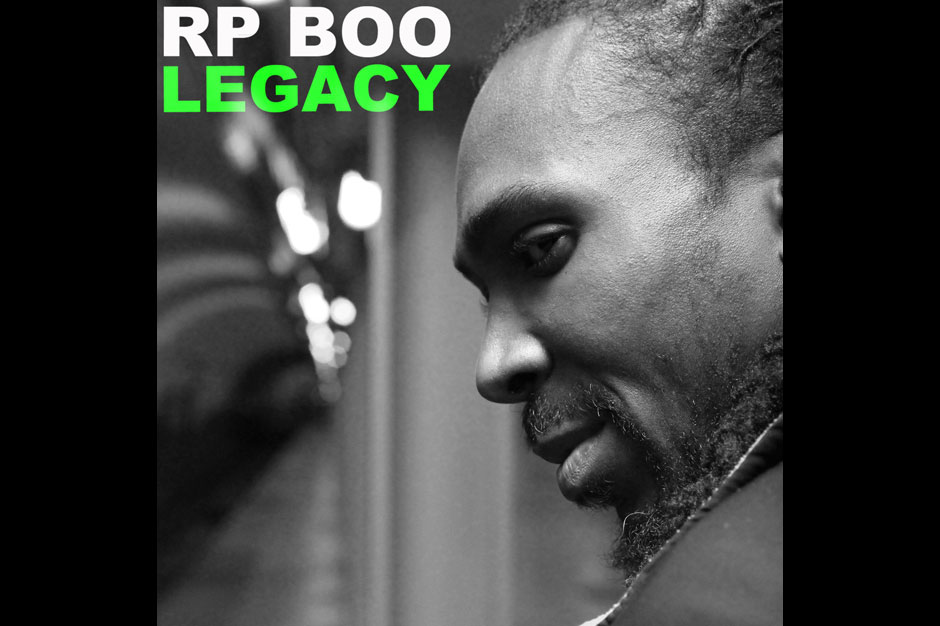 To be an innovative manipulator of vocals is one of the most difficult, nuanced skills to master in footwork. And RP Boo's gentle-handed song-weaving is why Legacy is one of the most technically sound albums to come out of the scene. The DJ manages to flawlessly create R&B- and soul-inflected bangers (using Justin Timberlake's "Cry Me A River" or Aaliyah's "Try Again"), while battering them with the skittering thud of his bass — but his craft goes beyond genre. He hat-tips the scratch-love of Boogie Down Productions and embraces heavy, sinister orchestral landscapes one after the other, all underlined with a persistent, true-to-self collage of clickity-clacks, keyb seizures, and a splattering of soul-searching drums. Melodic and harrowing in the same breath. P.P.
15.Holden, The Inheritors (Border Community)
15/21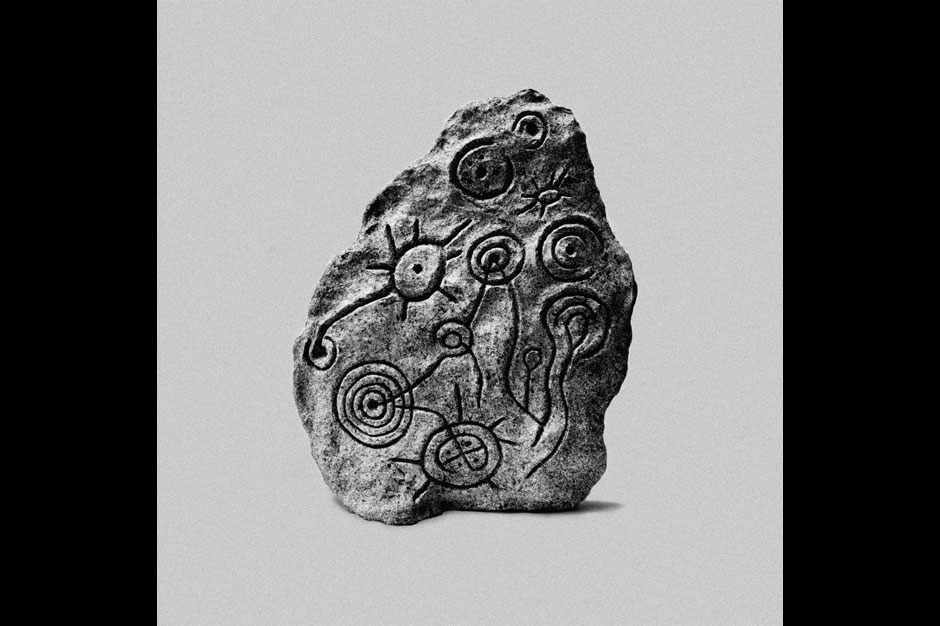 Daft Punk reappeared as chrome-plated mannerists with money to burn. Boards of Canada returned darker and lonelier but otherwise unchanged by eight years dug into their mossy bunker. And then there was James Holden, an artist who sat somewhere between those two electronic-music giants around the time of his last album, 2006's The Idiots Are Winning — a rung or two down the fame ladder, certainly, but poised midway between clubby populism and more personal, lysergic thrills. He also rematerialized this year with a mountain-sized monument to electronic music, not as product but praxis, a living beast. Between The Inheritors' unhinged rhythms and solid-state skronk, "difficult" music rarely has sounded so lyrical. Outside of Autechre, "techno" rarely has been so complicated, although Holden's take on id-driven dance ("Gone Feral") beats with a rubbery pulse that's the opposite of IDM's hard angles and striated white noise. Linking electroacoustic legacies with tarnished techno-futurism, it's the TARDIS as designed by Rube Goldberg, a radiophonic séance with the souls of dead machines. P.S.
16.Kelela, Cut 4 Me (Fade to Mind)
16/21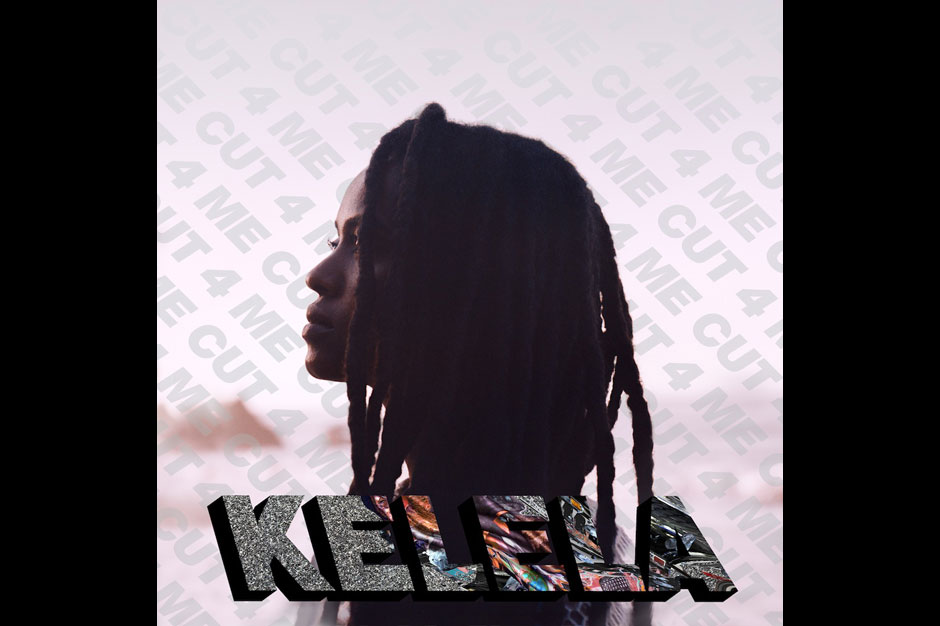 Unlike the dusty fluorescent tubes and broken glass adored by her Night Slugs and Fade to Mind cohorts, the debut from L.A-via-D.C. singer Kelela takes on the quality of a flash-frozen dandelion puff, or a feather trapped in amber. Fade and Slugs regulars (Nguzunguzu, Kingdom, Bok Bok, et al.) handle production — the whole thing came together via Dropbox round-robin — but there's no doubting that this is Kelela's show. She doesn't simply sing atop producers' beats, though — she inhabits them, subsumes them, devours them, no matter whether she's belting or whispering or purring in prismatic, multi-tracked harmony. Along the way, we get gun-cocks and DX chimes and languorous Rhodes and actual birdsong, plus grime and new wave and dozens of different shades of soul, from neo- to neon. Like her voice, the music's strength is hidden behind its wispy fragility — a point driven home by two ethereal, beatless cuts that linger in the air long after the record's unassuming fade to black. P.S.
17.Rudimental, Home (Black Butter/Asylum/Atlantic)
17/21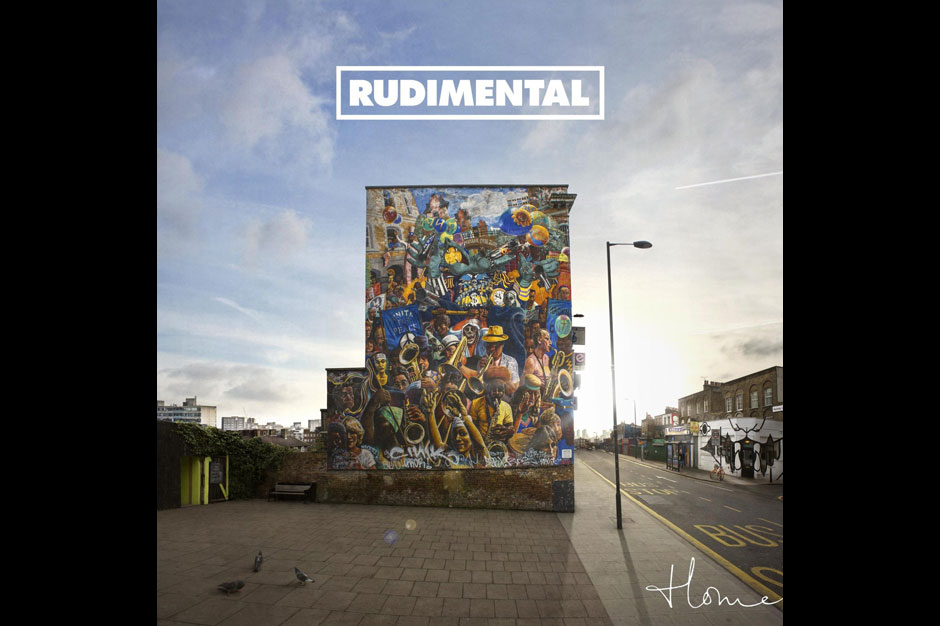 After EDM crashed through the front door wearing a deadmau5 lampshade and inevitably defiled the couch, it was time for a more tasteful crossover (cheers, Disclosure) and a less grotesque arena-buzz courtesy of this ostensibly drum'n'bass quartet. Fueled by East London pirate radio, the Rudimental crew's ambitious debut arrived fully, and ecstatically, formed: "Feel the Love," featuring John Newman's rapturing vocal, eases from churchy organ to synth-shlock stabs to rollercoaster crescendo in the first minute, then drops anchor and cleverly massages the melody via jazz trumpet (garnering more than 28 million YouTube views and a U.K. No. 1 hit); "Waiting All Night" jacks Ella Eyre's R&B yearning into a d'n'b flurry with a horn-section power surge (earning more than 51 million views and another U.K. No. 1); "Not Giving" (also featuring Newman) offers all that plus a gospel choir and domestic-abuse subtext (try to resist!); while "Right Here" might be the most breathtaking bliss-out of them all. Even the subtler stuff clicks: Artful deep-house forays "Baby" and "Spoons" (both featuring MNEK) give the less-addled amongst us a more grounded dance-floor diversion. Somehow, these kids thought of everything. CHARLES AARON
18.DJ Rashad, I Don't Give a Fuck EP (Hyperdub)
18/21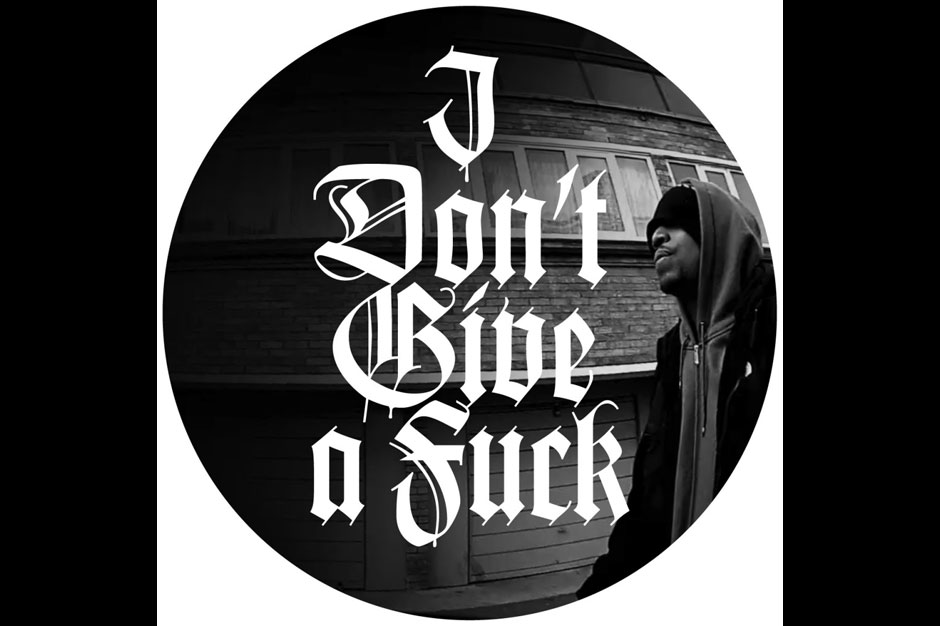 Chicago footwork hero Rashad dropped a couple of EPs on British label Hyperdub this year, along with the impressive double LP Double Cup, but the four-track I Don't Give a Fuck best showcased his commitment to advancing the sound. In particular, the title track fused his signature samples with a footwork rhythm, but heaped on a beastly level of sub-bass that copped to his history and showed respect to his label's as well. And collaborations with DJs Spinn, Freshmoon, and Manny showcased how seamlessly the fundamentals of footwork can fit with the influences of jungle, thizz-faced trap, and diva-infused soul. Throughout the year, Rashad and the whole Teklife crew stood out as beacons still looking for the next rhythmic high, and dance floors across the world were better for it. JULIANNE ESCOBEDO SHEPHERD
19.Daft Punk, Random Access Memories (Columbia)
19/21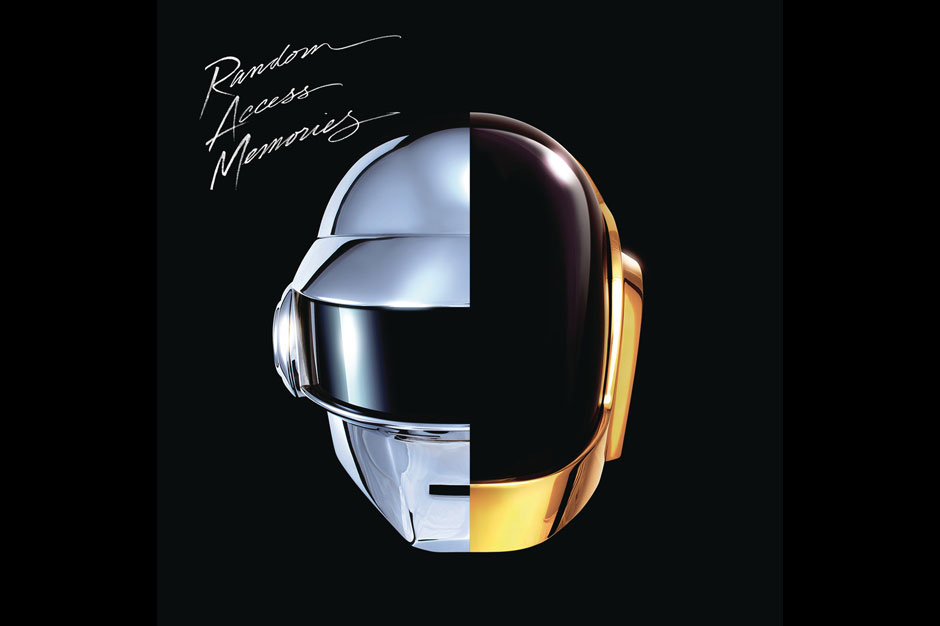 Anyone who expected Random Access Memories to be an EDM Thriller doesn't know Daft Punk very well. True to the group's nature, the album doesn't just fly in the face of club-kid expectations; it declines to engage them. It's largely a vintage disco album made with analog equipment and techniques with lots of analog-era musicians. At times, the group's contrarian impulses result in a noseless, spite-ed face: They could have worked with some of the greatest singers in the world and instead chose wobbly warblers like a pair of P. Williamses (Paul and Pharrell), and vocoder'ed others into robotic anonymity. Giorgio Moroder, one of the greatest producers of the past 50 years, contributes a spoken-word piece.
You have to sit back and let RAM do the driving; demanding anything of it is futile. While the album has a couple of undeniable singles ("Lose Yourself to Dance" and, obviously, "Get Lucky"), it's often about sublime moments more than complete songs: the gorgeous choir-and-orchestra sweep in the middle section of "Touch"; the overlapping Glass-esque layers and meticulously funky rhythms on several tracks; the "Welcome to the Jungle"-evoking intro to "Give Life Back to Music"; the blistering closer "Contact," a car-chase soundtrack in search of a film. Random Access Memories is brilliant and frustrating in equal measure — and we get the feeling Daft Punk wouldn't have it any other way. JEM ASWAD
20.The Knife, Shaking the Habitual (Mute)
20/21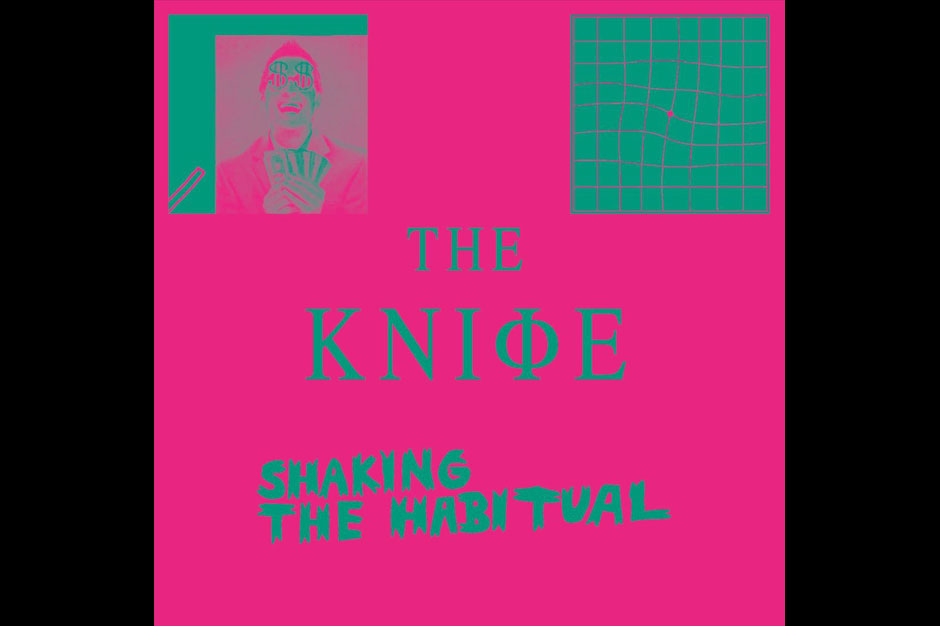 The headiest album by an already-brainiacal performance-art crew also turned out to be among the poppiest, couching feminist theory, queer theory, Foucault, and neoliberalism in a field of softly blooming synths and wild percussive instruments they invented during the process. Which is not to say the Dreijer siblings forewent their signature preternatural/confrontational/scary elements, but the accompanying performance was synced with professional dancers and accessorized with plenty of neon, so its minimal techno/EBM core leaned on warm, Technicolor beats, even during 19-minute stretches of sound experiments. Truly a document of the post-Occupy world, the Knife created an accompanying anti-capitalist comic book/liner note called "End Extreme Wealth." Definitely the year's best album to namecheck Judith Butler. J.E.S.
21.Disclosure, Settle (Island)
21/21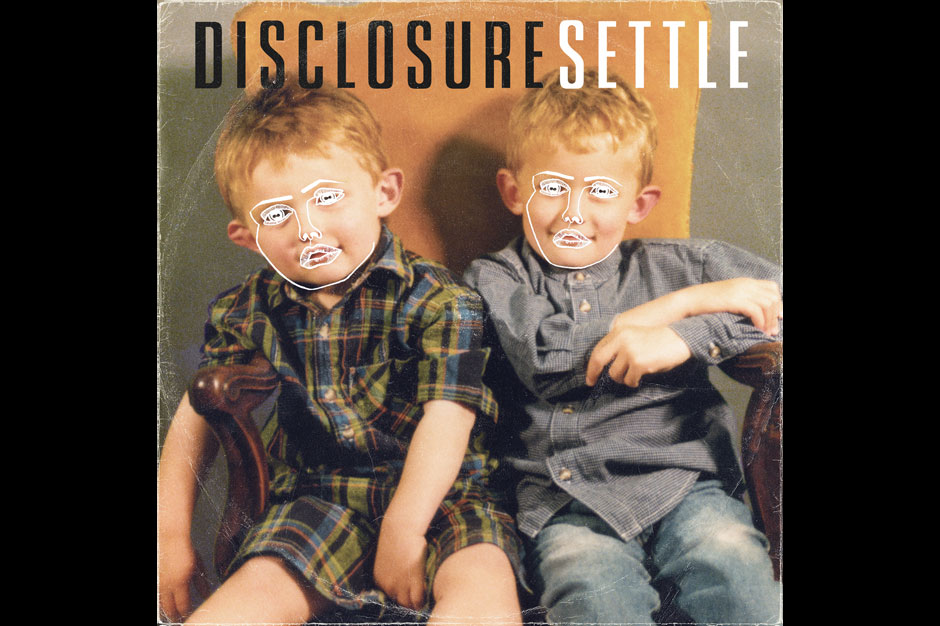 It's a bizarre paradox that EDM reached unprecedented U.S. popularity when most of the albums solid enough to actually dance to, front-to-back, were made by acts only a step or two away from being rock bands. That's not Guy and Howard Lawrence of Disclosure. These young U.K. brothers make straight-up house music, the least critically respected of electronic genres, and they do it not all that differently from the Chicago/NYC/NJ pioneers who were hot before these guys were born — with beats, synths, singers, and songs all flaunting considerable commercial appeal. On a hooks-per-minute level, Settle is right up there with the best of Britney, Gaga, and Beyoncé. What makes Disclosure considerably deeper is the way every element has been honed to a level that rivals the most tweaked-out underground techno. There's a luxurious bounty of space here, and not just in the silence between typically staccato notes. With ping-ponging rhythms that ricochet from speaker to speaker, Settle is one of the most stereo-flaunting records since the space-age-bachelor-pad days of Esquivel. And because there are fully-fledged tunes here, Disclosure's harmonic motion actually measures up to their hi-fi vibrations. BARRY WALTERS