SPIN's 50 Best Rap Songs of 2013
Whether you were, like Kanye West, contemplating how good and screwed the country was in the confines of your impeccably furnished abode, or sitting in a Mike WiLL Made It-soundtracked party staring into into the abyss, it was a year of raps that sounded like everything collapsing. About the only respite from all this simmering hopelessness was oddball underground types, either swallowing their own syllables and falling down a Auto-Tune rabbithole laid down by Future, or riding the lyrics-are-cool-again zeitgeist of Kendrick Lamar and Chance the Rapper, seemingly rapping to keep from crying. Let's all slap a smile across our faces and put down the syrup in 2014, maybe? Never stop yelling about privately-funded prisons and other institutionalized fuckery, though.
1.SPIN's 50 Best Rap Songs of 2013
1/51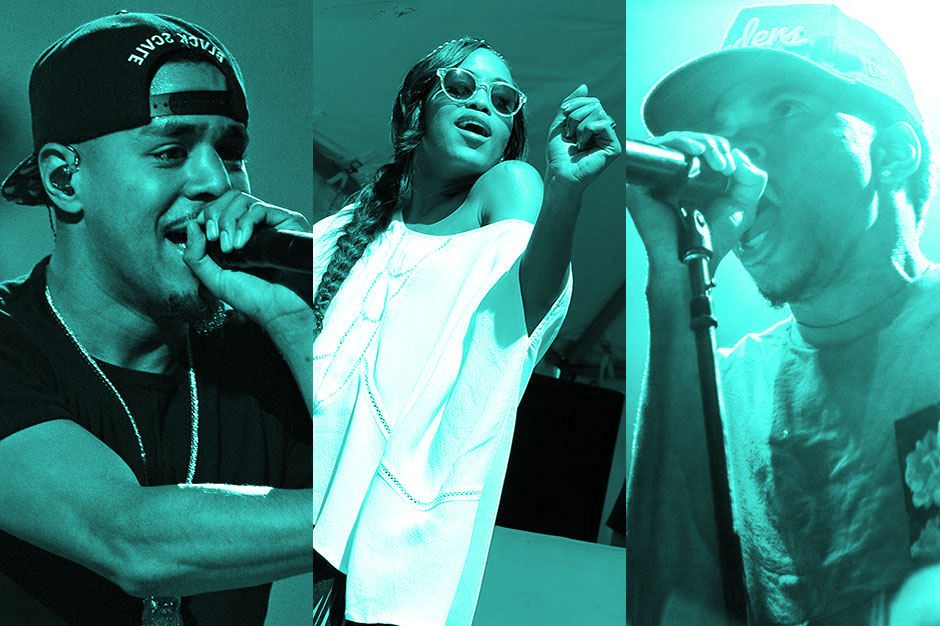 2.J-Zone – "Jackin' For Basquiats"
2/51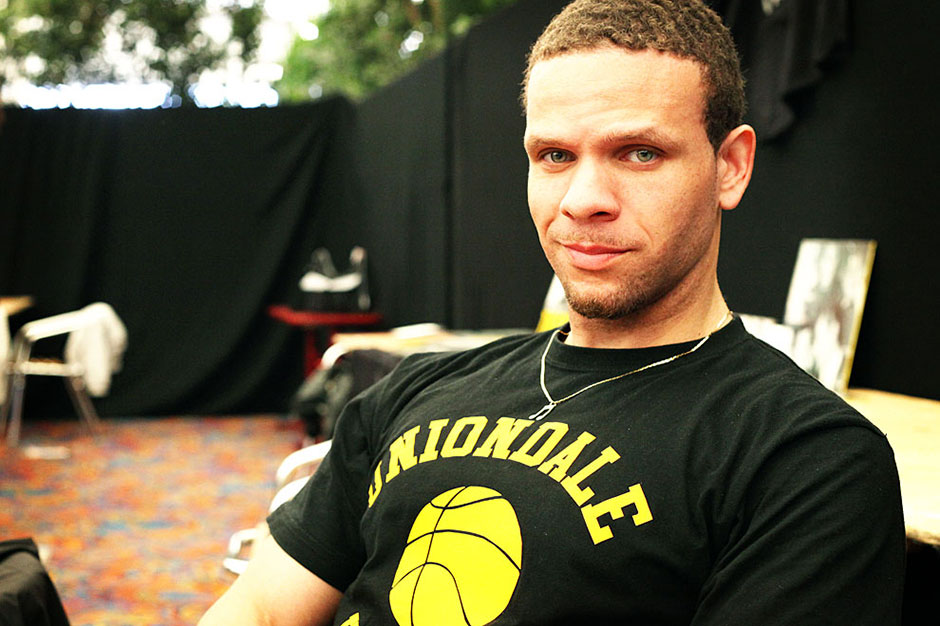 In which J-Zone and his helium-voiced alter-ego Chief Chinchilla mock rap's recent middlebrow move towards pretending to give a shit about about modern art because Jay Z told them to. They treat the museum like the nightclub from the opening of Belly.
3.Fabo – "Catch Me On That Molly"
3/51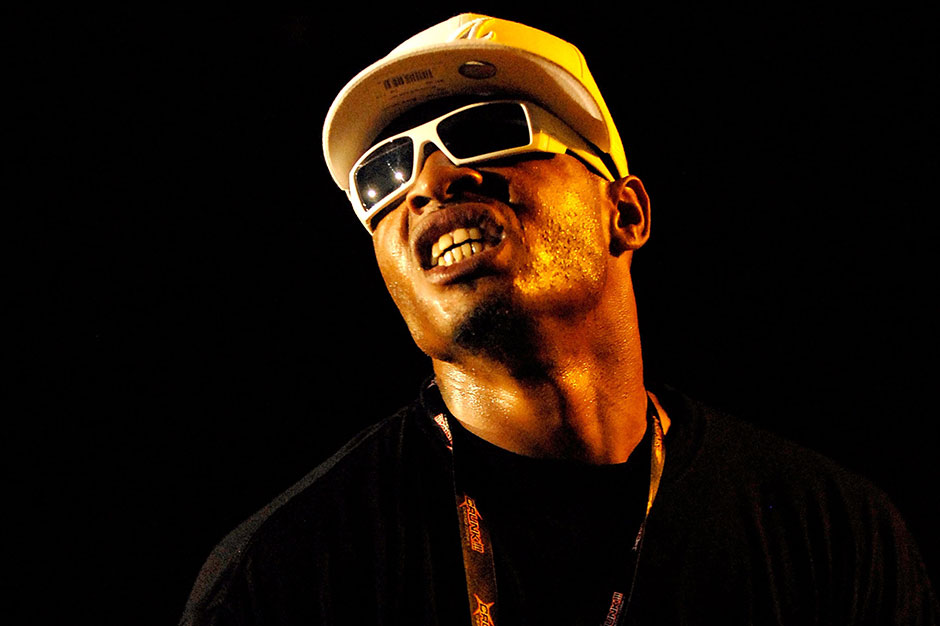 Fabo, D4L's "Laffy Taffy" king and the original molly maniac, delivers some yes-we-rollin' trap-rap and doesn't forget the weird side effects of ecstasy, screaming his ad-libs out like a newborn fuckin' baby and announcing that he's way too high to even hit up the Waffle House.
4.Future Brown, feat. Tink – "Wanna Party"
4/51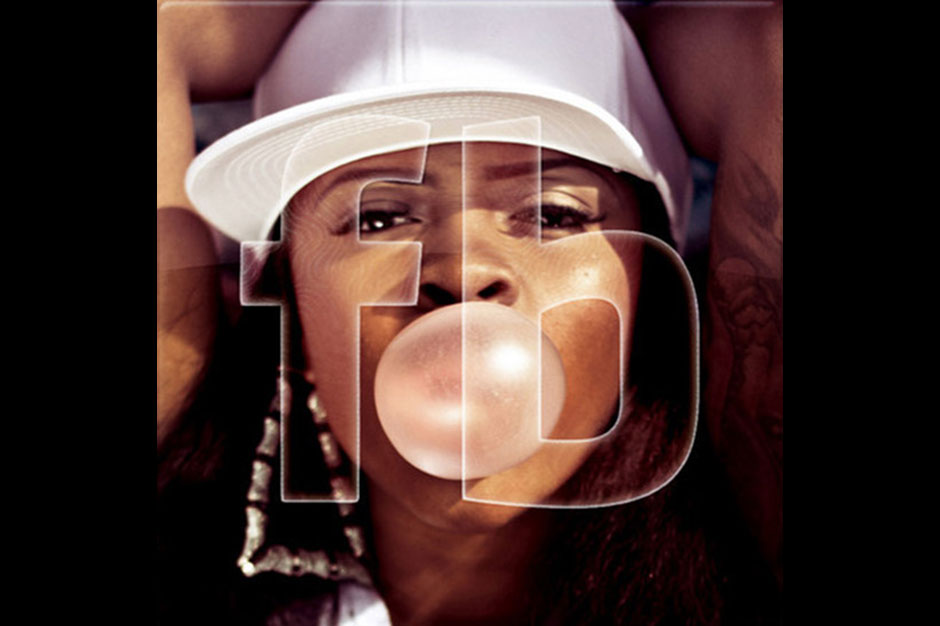 Post-everything producers Fatima Al Qadiri, J-Cush, and Nguzunguzu team-up with Chicago's Tink to take Windows screensaver music into the club. Turns out, the club is kind of wack tonight, so Tink tells everybody they're not being "loud enough," and to leave her the hell alone until they learn how to properly turn up.
5.Shady Blaze – "Rest In Peace RJ"
5/51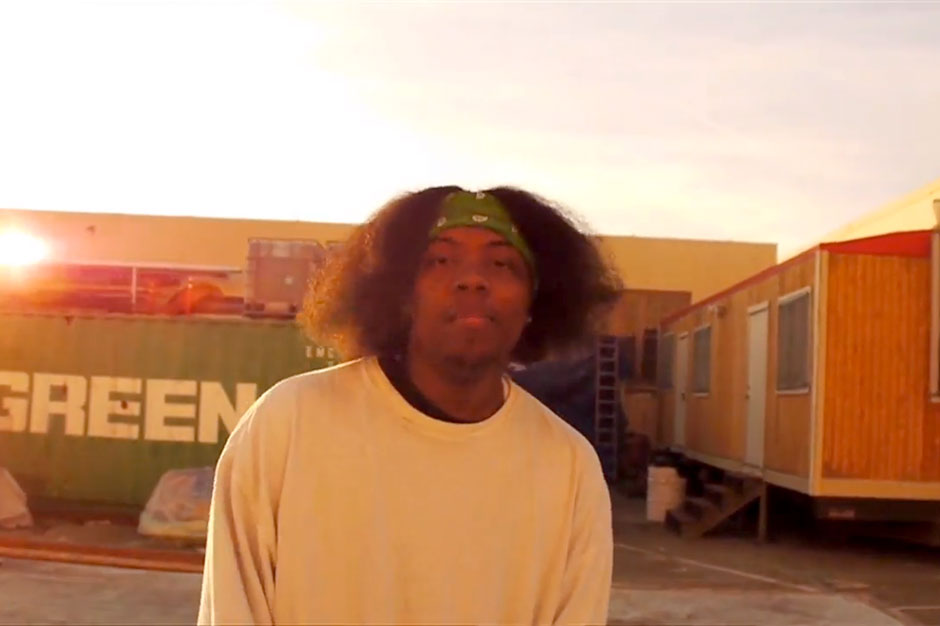 Main Attrakionz' fast-rap associate Shady Blaze hauntingly details the death of his son, RJ: "It's like a really good dream, you know, turned into a nightmare that just won't go away. Nobody to talk to. Nobody around. This is, like, the only way I know to release my feelings. I don't know what else to do anymore but just do this. Love you son, love you."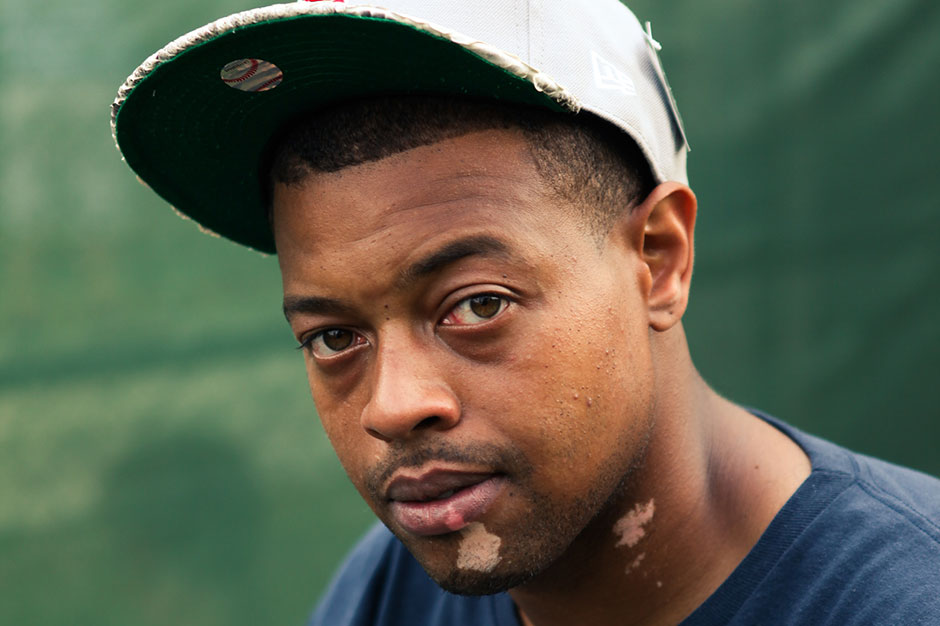 Soul-trap Chicago cult hero who raps like Captain Beefheart, slices and slurs a fuzzy jazz recording, juggling Dilla-esque shards of the beat for almost two minutes before it's allowed to finally cry out. The reward? A lonely, desperate few seconds of jazz standard, "Mean To Me."
7.Don Trip & Starlito, feat. Kevin Gates – "Leash On Life"
7/51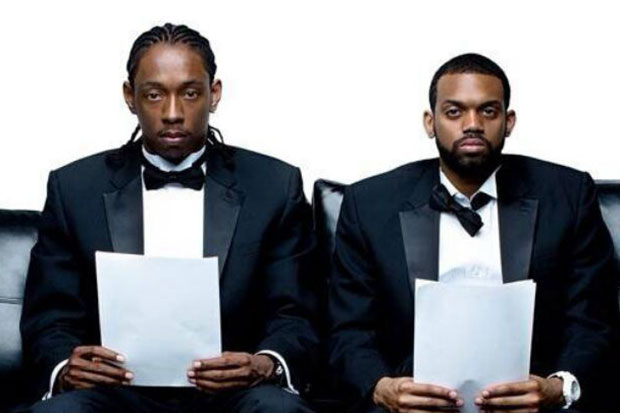 Soaring trap rap that sounds like My Bloody Valentine's "Touched" backs Starlito's reminder that white privilege even extends to spree shooters ("They shooting up movies, they shooting up schools / 
Young black fools ain't the only ones that suit up with tools"). Meanwhile Don Trip empathizes with the bullied underdog, of course; and Kevin Gates on the hook raises the stakes of "YOLO": "Might be locked up tomorrow but we free tonight / 
Praying to God I get a leash on life."
8.The Underachievers – "The Proclamation"
8/51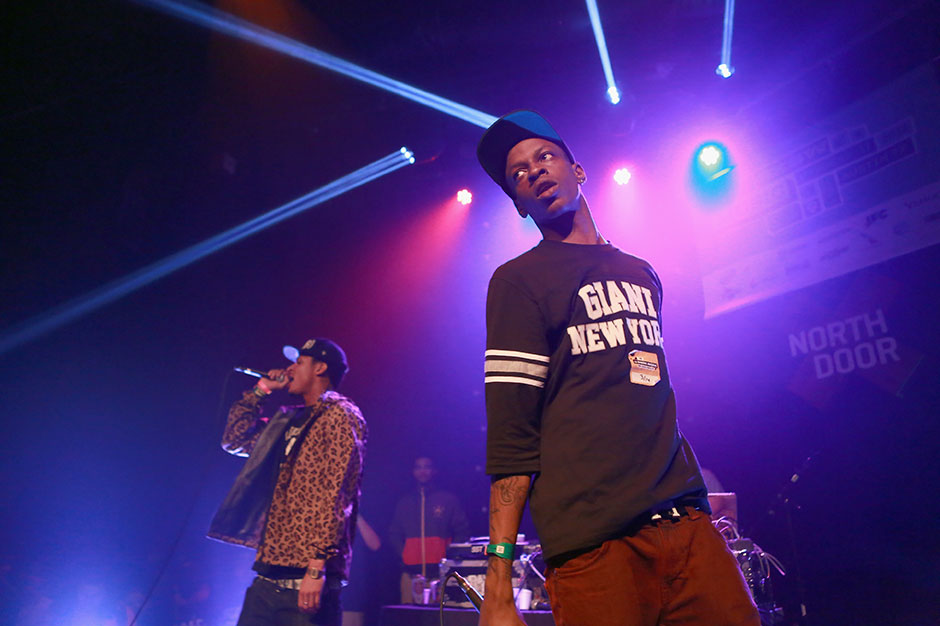 Acid-eating, bug-out Flatbush smart guys take the Rolling Stones' "Gimme Shelter" and never let it hit it Altamont-invoking peak — just a slow, lonely blooz-grind about being underrated and shat upon.
9. Cakes Da Killa – "Goodie Goodies"
9/51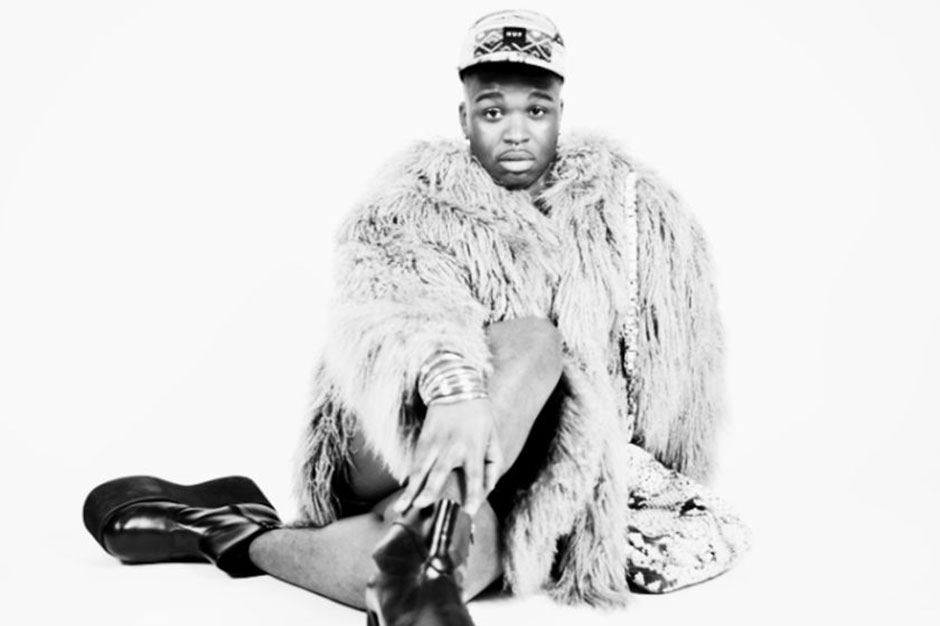 Erotically charged, pulsing rave-hop in a battle-rap style: "Hit me on Grindr so I know where to find you / Pull up to my crib in your new Pathfinder / Smelling like sex with a twist of the ganja / 
That thing in your lap looking like it's a problem / Dripping sweat, I'mma need a fucking bucket / 
Soaking wet, biting pillows, pulling covers."
10.Durag Dynasty, feat. Evidence – "Spiral Event"
10/51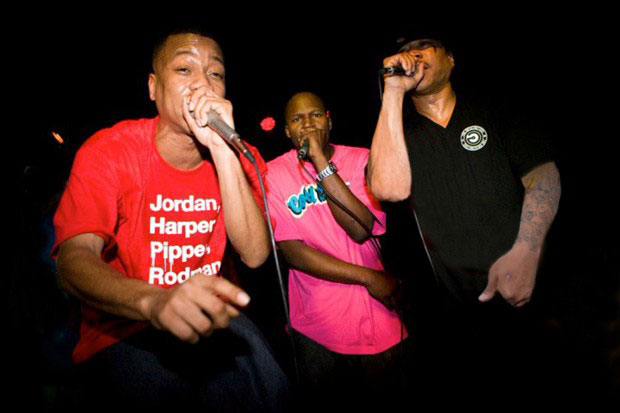 Planet Asia, Killer Ben, and TriState team up with the Alchemist (and guest, Evidence of Dilated Peoples) for some shit-kicking, scrunched-up, wah-wah-fueled, Blaxploitation-soundtrack hard funk that's perfect for the group's in-the-pocket, roughnecked, lyrical backflipping.
11.Louie V Mob – "Dope Case"
11/51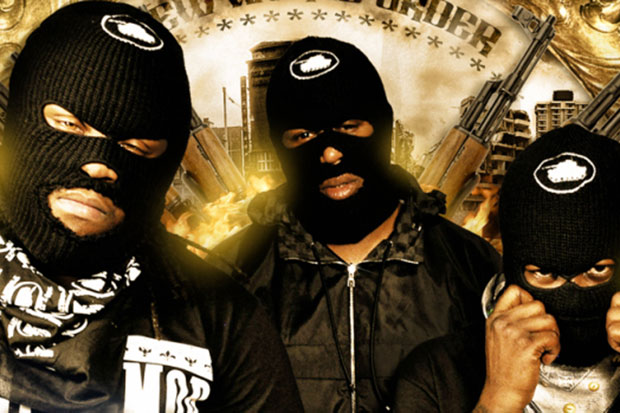 Millionaire Master P gets his goon on with two legit goons (Atlanta's Alley Boy and Washington, D.C.'s Fat Trel) and does anthemic, street-rap cosplay: "Fuck the judge and the D.A. Nigga / Don't touch nothing, know how we play, nigga?"

12.Rome Fortune – "Balcony"
12/51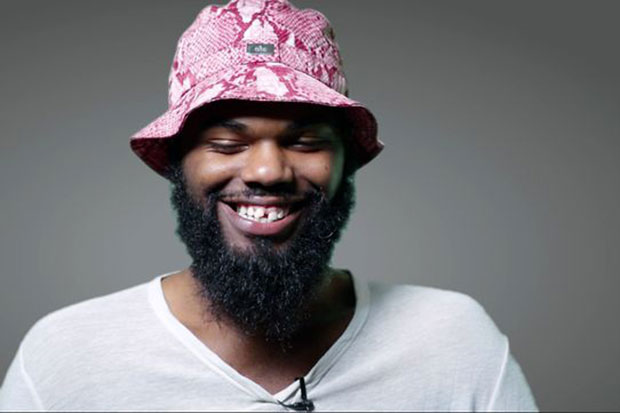 Produced by Childish Major of "U.O.E.N.O." fame, this similarly spooky, trap-game Popol Vuh production imagines an ATLien invasion of Los Angeles ratchet rap. Should've been a radio hit.
13.Vinny Cha$e, feat. Kid Art – "Harlem Roses"
13/51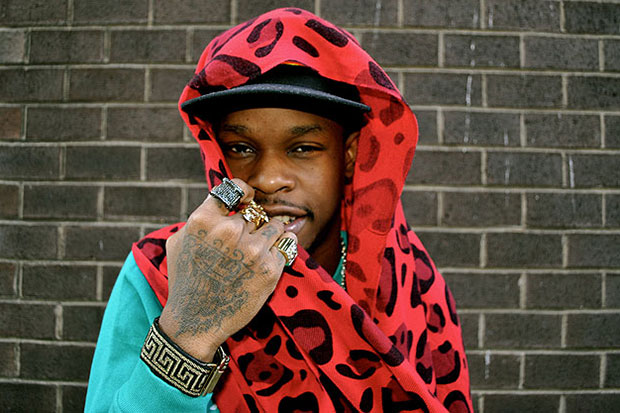 In the video for "Harlem Roses," Vinny Cha$e delivers a WTF spoken-word intro about two million-dollar penthouses going up down the block and local landmark Lenox Lounge is poignantly chronicled, but mostly, Cha$e and partner Kid Art proceed to swag the fuck out, updating Camp Lo's "Coolie High" soliloquy and sounding like you hoped A$AP Mob would before you heard them. CHARLES AARON
14.Da Mafia 6ix, feat. Juicy J – "Body Parts"
14/51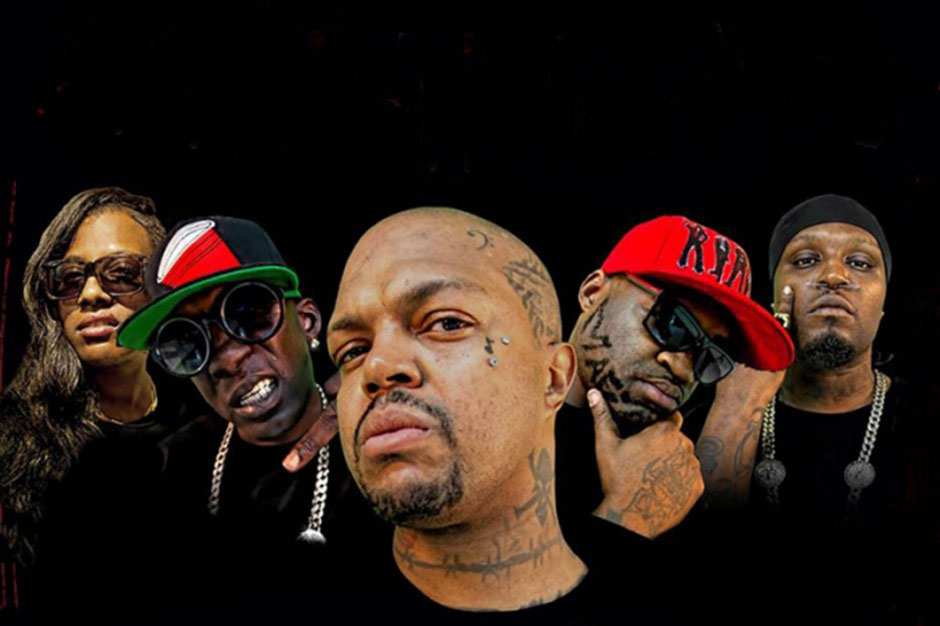 Nine minutes. Twelve rappers, including Juicy J, who very well could pretend to be too good for this kind of retrofitted horrorcore crew cut, since he's hanging out with Katy Perry and Miley Cyrus these days. A track that grabs one of those contrived DJ Drama or Khaled A&R-created posse cuts off the street, throws it into a van, and drives it off a cliff, maniacally laughing the whole time.
15.Ka – "Peace Akhi"
15/51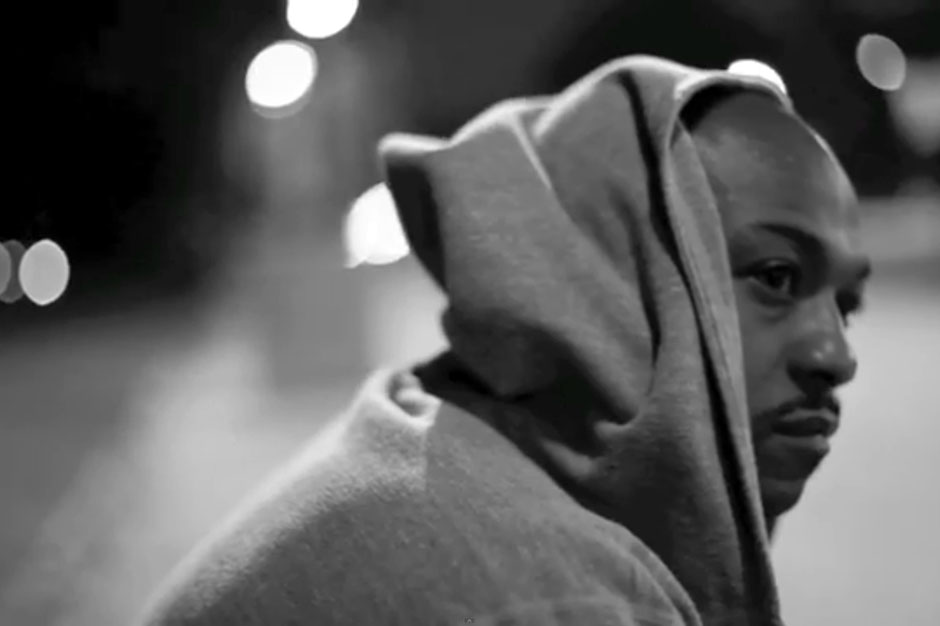 A sample from The Wire kicks this one off, connecting the strategy necessary to navigate the streets to a game of chess, which isn't exactly a new concept or anything. But you know what is new? A fireman by day, rapper on the side with a deliberate, talking-to-you-and-only-you delivery over a beat that's Eno-level ambient. If Mike from Breaking Bad were a rapper.
16.Young Dro, feat. Mac Boney – "Kilt"
16/51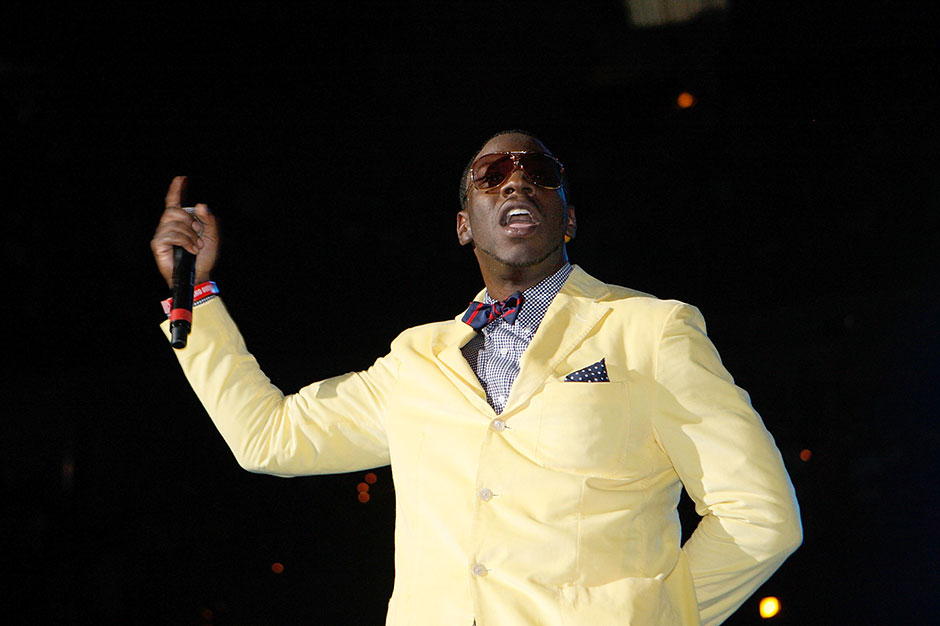 This mealy-mouthed ATL hero had a minor hit this year with the stupid-ass "FBD" (stands for "Fuck Dat Bitch"), but if you want to resurrect the rubbery rapping of "Shoulder Lean," scoop up the free Day Two mixtape (sequel to his 2006 classic Day One) and hear Dro over "Kilt," a bagpipes-sampling headcrusher. You get it, right? "Kilt" like "killed" but also like those things bagpipe-puffing Scotsmen and Kanye West wear?
17.Cassie, feat. Trina, Lola Munroe – "All Gold, All Girls"
17/51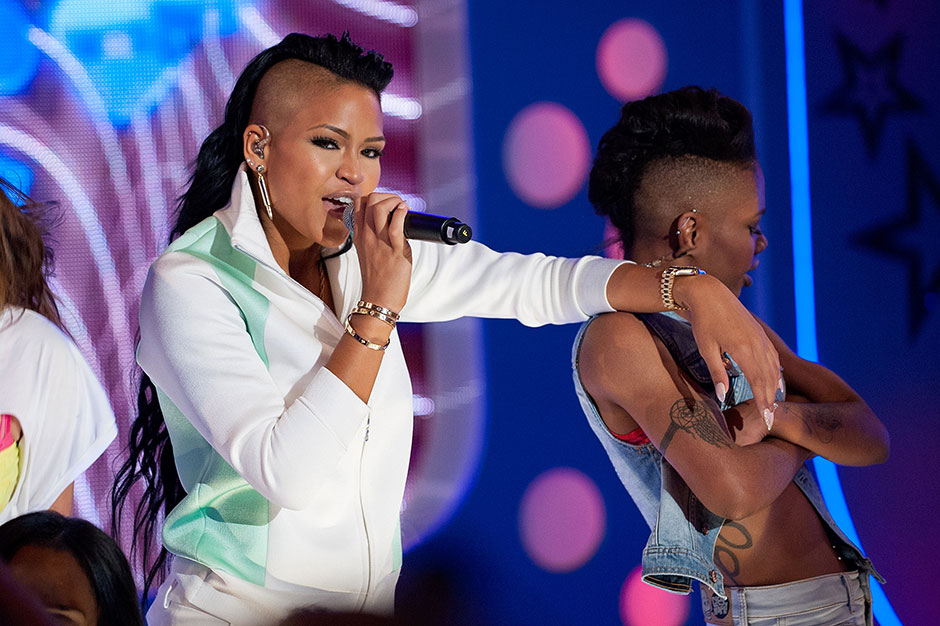 The only Trinidad James "All Gold Everything" refix worth your time, flipping the track to something more female-centric.
18.Bangladesh, feat. 2 Chainz, Fast Life, Pusha T, Tom Foolery – "Buy"
18/51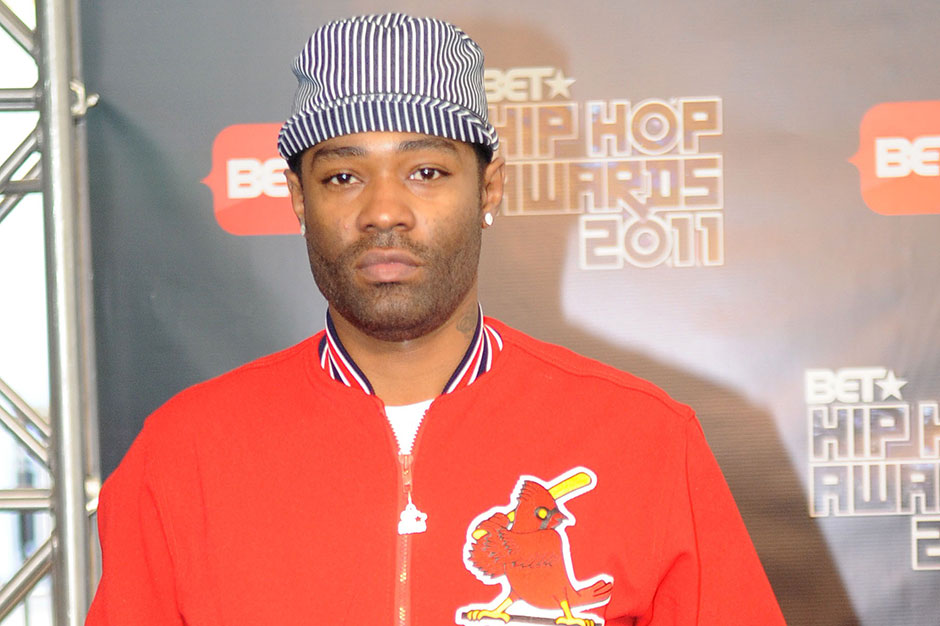 Ooooooh weeeee, Bangladesh, best known for Lil Wayne's iconic yammerer "A Milli" and the freaky-tales flickering of Ludacris' "What's Ur Fantasy?," takes the Knack's "My Sharona," sampled by Run-D.M.C. for "It's Tricky," to soundtrack a 7-11 bounce around by those Reality Bites bozos. A song that Quentin Tarantino once said had "a butt-fucking beat" is turned into a conspicuous-consumption anthem. Rick Rubin-esque!
19.Dyme-a-Duzin – "New Brooklyn"
19/51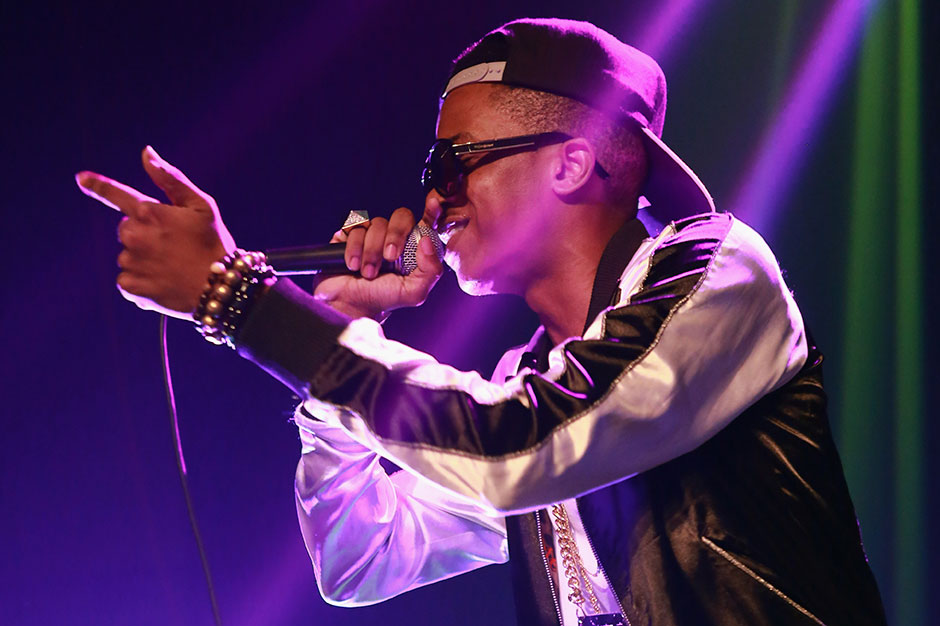 Dyme-A-Duzin flows slyly over the jovial sample of Cymande's "The Message" that laid the foundation for the 1990 Brooklyn classic "Me & the Biz" by Masta Ace, as well as a bit of Golden Age BK elder Daddy-O from Stetsasonic, declaring "Brooklyn, New York, is our hometown," in his gravelly bark. Rockin' a bow tie and suspenders, strolling sans his Phony Ppl crew, Dyme's a "product of Jay, Biggie, and Kane," shouting out neighborhoods and quarter waters and making a weed joke at the expense of Williamsburg hipsters. Exploiting and paying homage to his local iconography, Dyme-A-Duzin keeps the makin'-it-takin'-it hustle alive. CHARLES AARON
20.Action Bronson – "Pepe Lopez"
20/51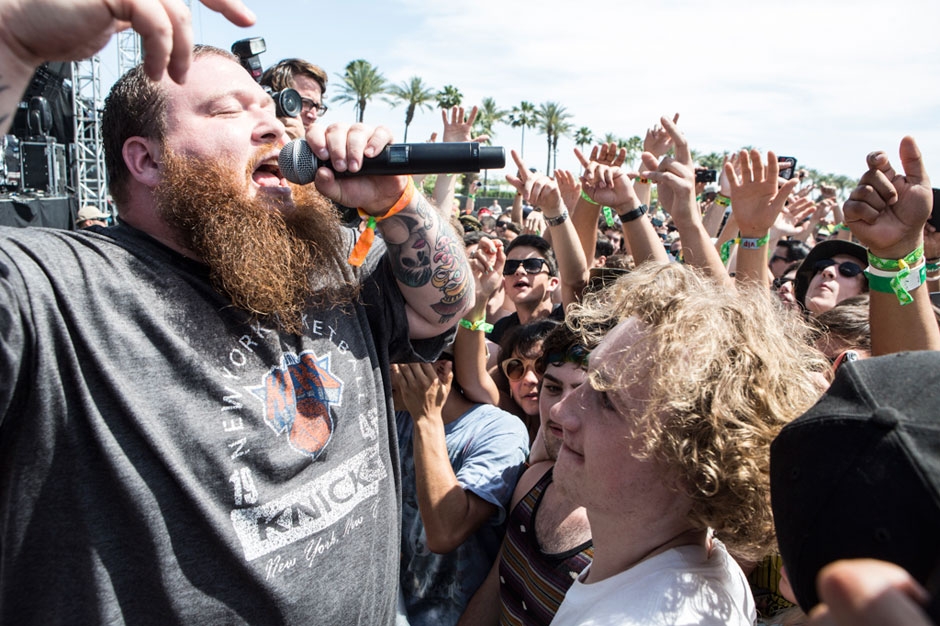 Laughing (but very serious) producer Party Supplies does barely anything at all to the Champs' "Tequila" and hands it over to Bronsolino, who breaks boom-bappers' brains by attentively treating this lark of an instrumental as if it were some hallowed breakbeat. Video where Bronson dances on a bar Pee Wee Herman-style better be on its way.
21.Kevin Gates – "4:30 AM"
21/51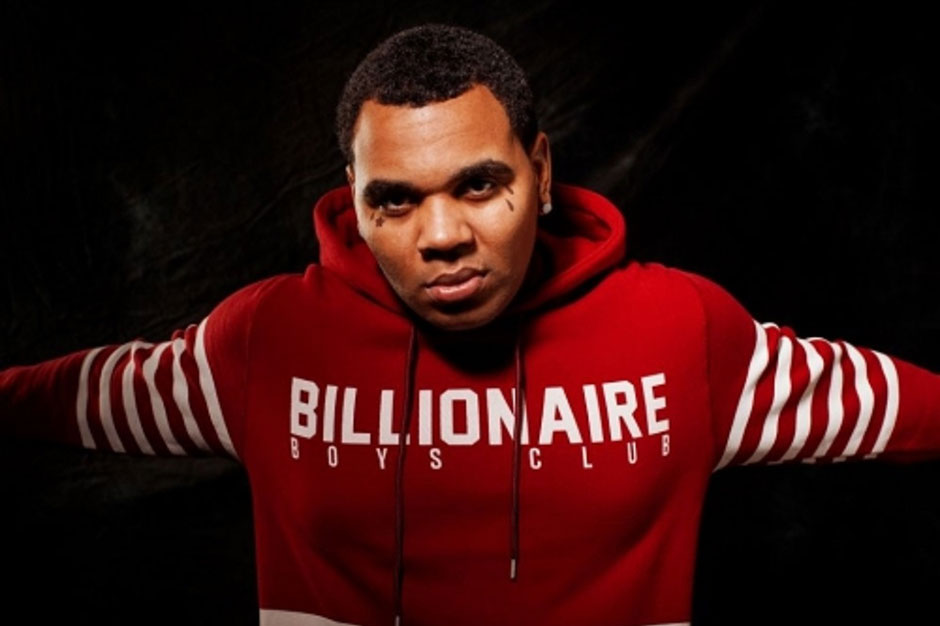 Both the pit-of-the stomach-worrying production and Kevin Gates' slow-building flow bring melodramatic post-rock emotionality to southern hip-hop. Gates, lost in a slow-building storm of #feelingz, brushes them off to the side (though not before he admits to murdering somebody) and sheds a tear for the next generation of Kevin Gateses out there hustling way past their bedtime.
22.Mykki Blanco – "Angry Byrddz"
22/51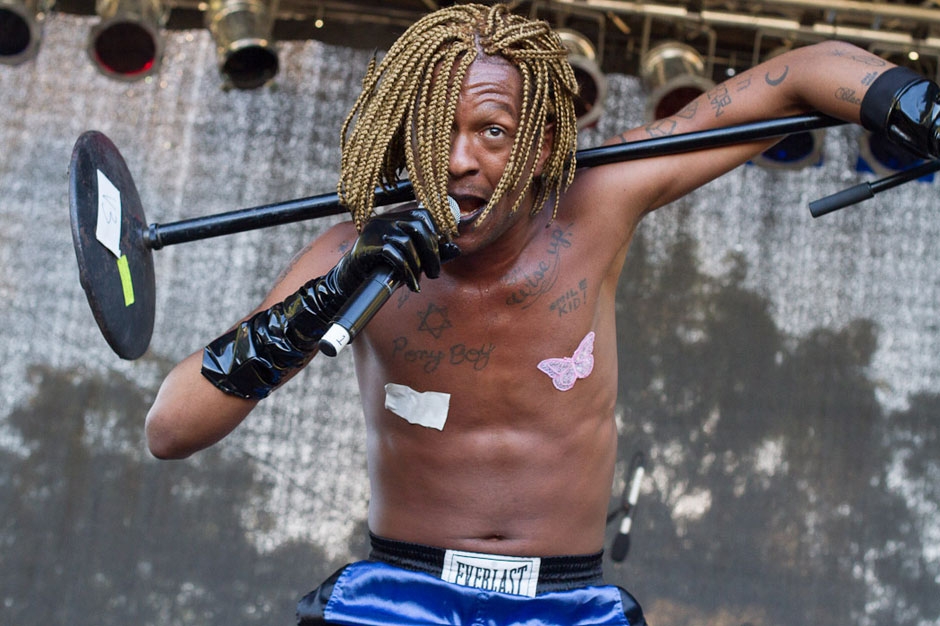 The one where self-proclaimed "Richie Rich with a clit in the middle" records the best Lil Wayne track of 2013 while shouting out Tricky, and screaming like an embattled mid-'90s Michael Jackson.
23.Iamsu! & Problem – "Change Up"
23/51
This track from two of ratchet-rap's biggest personalities honks like an upside-down Macklemore "Thrift Shop" and gives everybody out there some advice: "Step your dick game up!"
24.Jay Z, feat. Rick Ross – "FuckWithMeYouKnowIGotIt"
24/51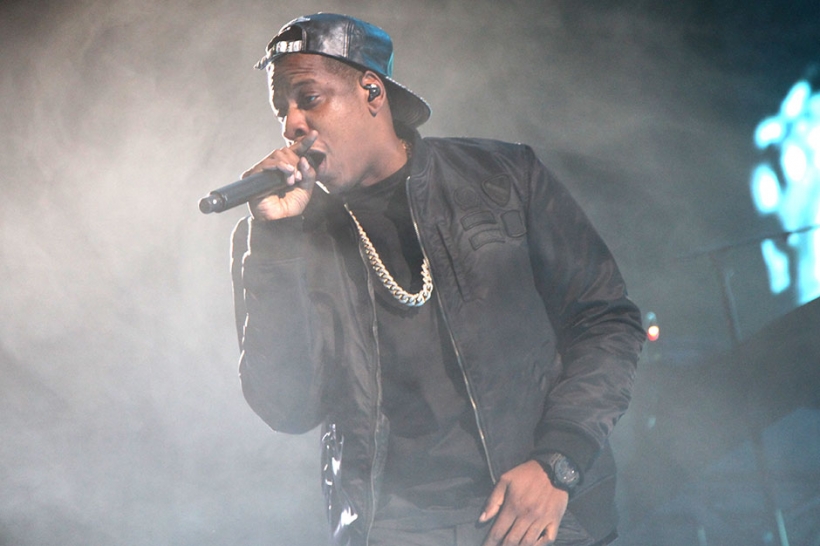 Lovecraftian beast of a beat, right up there with "Bugatti," that begins with an explanation, once more, of why buying expensive things still retains significance if you're poor – important in the year of Lorde's "Royals" and Macklemore's "Thrift Shop." Probably the only thing on the tepid Magna Carta Holy Grail that would make a former Jay-Z tough guy like Beanie Sigel blush.
25.Earl Sweatshirt, feat. Frank Ocean – "Sunday"
25/51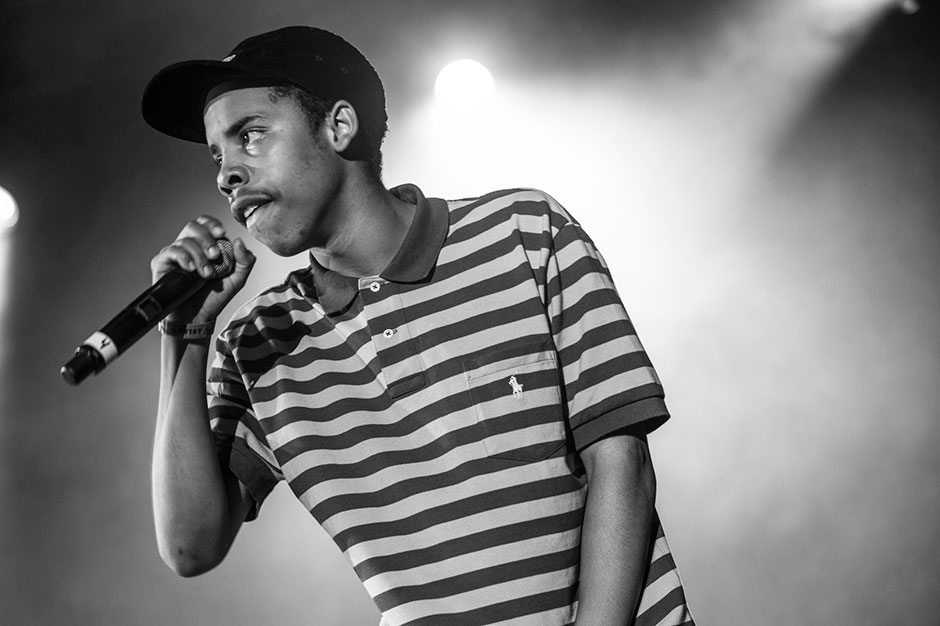 From Doris, an album so rappity that even careful crooner Frank Ocean had to get in on the word-nerd action, conflating his experiences with high school loudmouth jerks with modern R&B bully Chris Brown. It is a classy, churlish diss track to Breezy, who deserves far worse.
26.A$AP Ferg – "Work"
26/51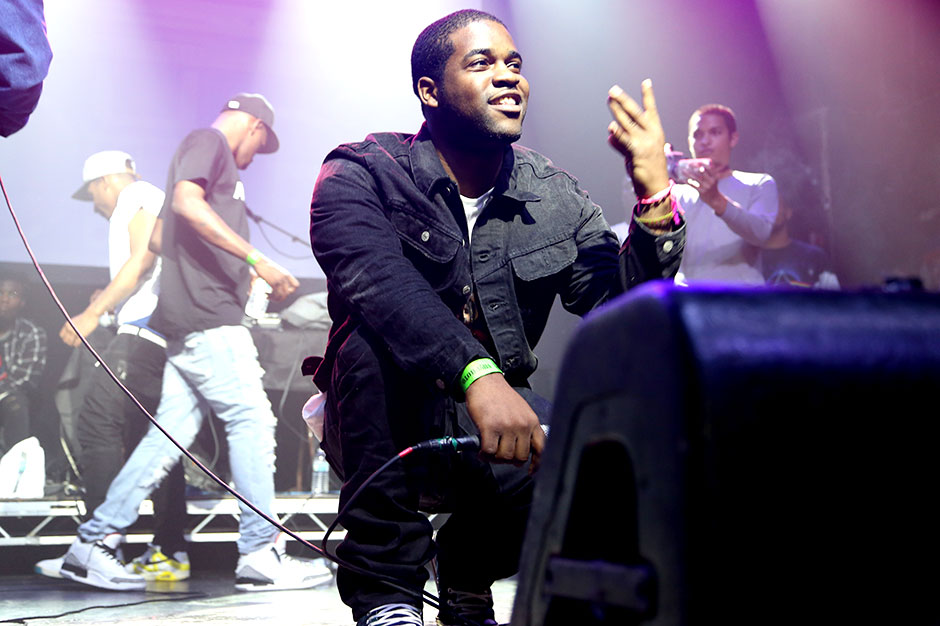 Uptown trap track tick tick ticks like every stop-start, post-Luger mean-mug, though this one's a little more fun, balanced off by Ferg's almost pathological need to reference New York hip-hop's past (Notorious B.I.G., Jim Jones) and his in-quotes eccentricity: Shouts to Tommy Hilfiger boxers and a big dumb SMH at "All she get is hard dick and some Cheerios."
27.Lil Wayne, feat. 2 Chainz – "Rich As Fuck"
27/51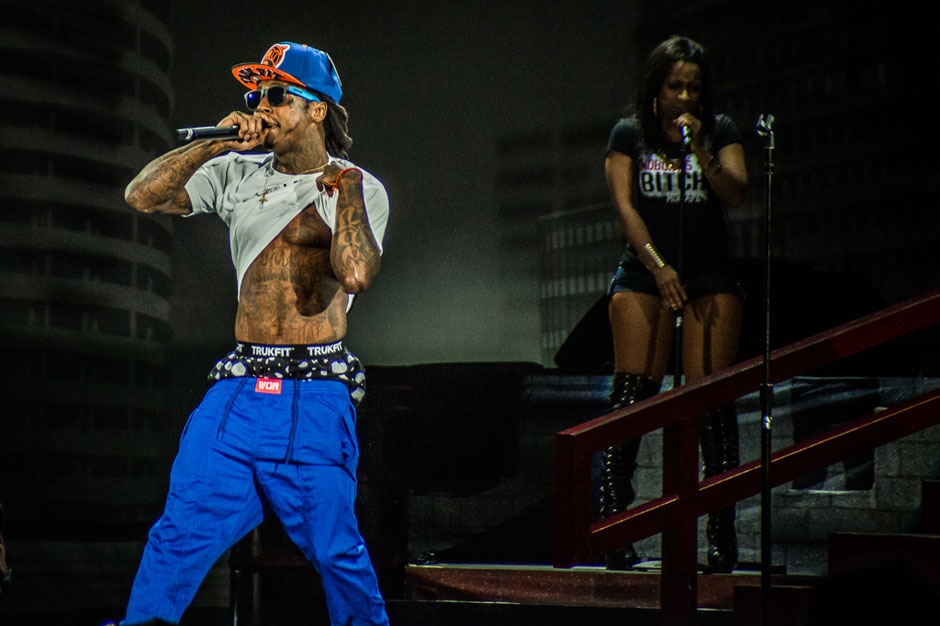 Producer T-Minus' beat here, radically reimagines the laid-back sounds of The Chronic — only a slightly less menacing take on G-funk than French art-bro Gesaffelstein's "Hellifornia." And wow, Lil Wayne even manages to sound like he gives a shit on this one. The best hip-hop bass line since Gucci Mane's "Lemonade."
28.Young Jeezy, feat. 2 Chainz – "RIP"
28/51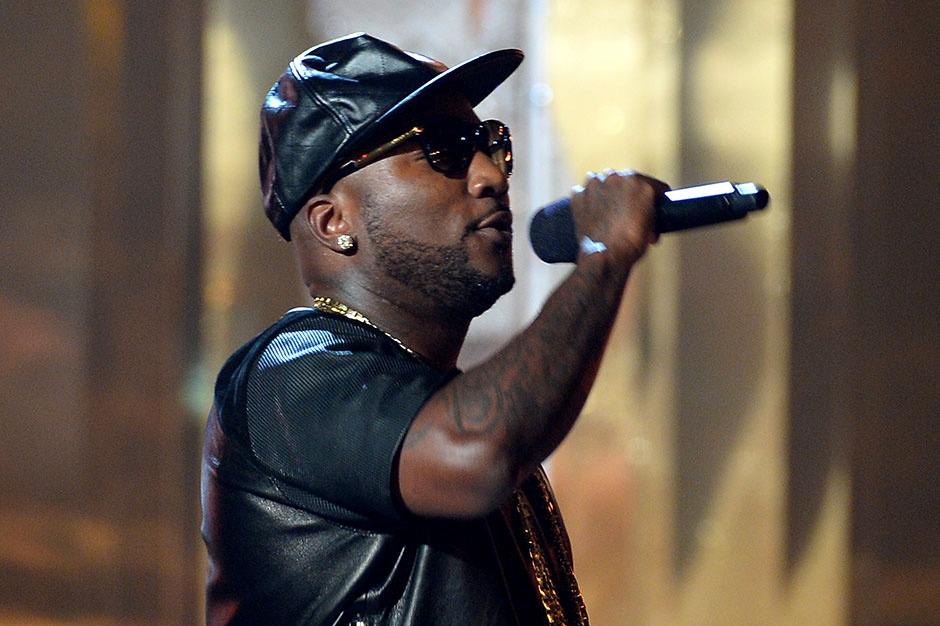 Like "Rack City" after an earthquake knocked over its strip-club fantasyland, all craggy edges and desolate half-collapsed landscapes as Jeezy surveys the destruction with a grin on his face.
29.Danny Brown – "Side B (Dope Song)"
29/51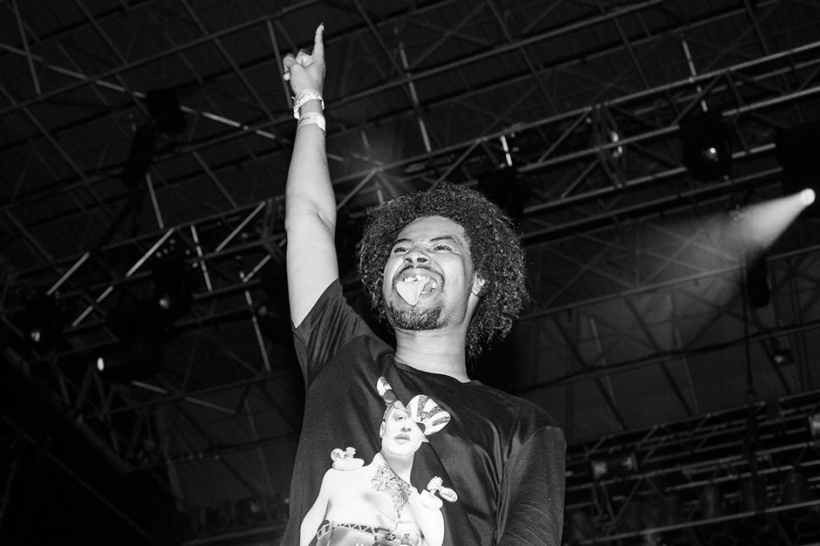 Bernard Hermann Psycho-style synths stab your ears on this dubsteppin', hardcore-shoutin', mosh-pittin', warts-on-warts-on-warts-and-all track about the endless circle of hustling: "Bankroll in my pocket so everybody know me /
 Went home and gave my mama three hundred for some groceries /
 We hit the mall and ball / Hit the club and spend it all / Now I'm back to Square A
 with them squares to get off."
30.DJ Khaled, feat. Nicki Minaj, Future – "I Wanna Be With You"
30/51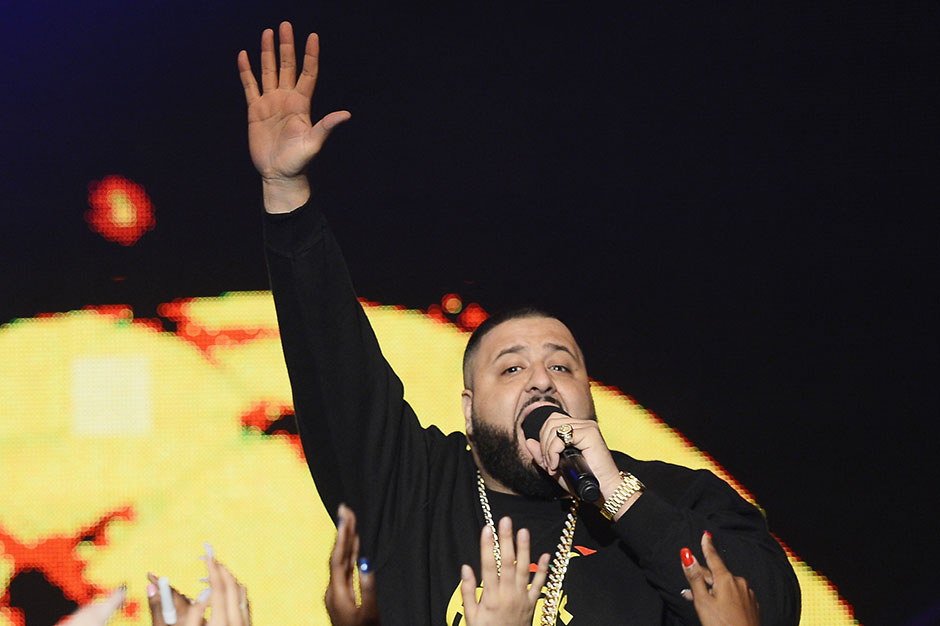 If 2013 is the year that lyrics returned, don't forget to peep the heartening double-time Nicki Minaj taps into on this totally industrial-club-pop track with a hook worthy of the Beach Boys or the Ramones.
31.J Cole, feat. Miguel – "Power Trip"
31/51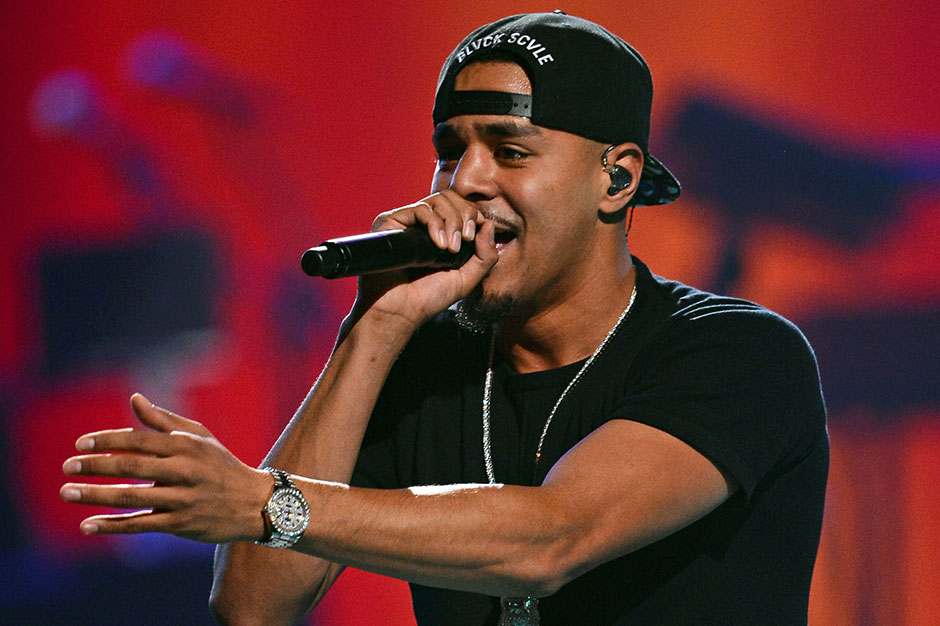 Three years ago, J. Cole and Miguel shared a suggestive boom-bap croon-rap track "All I Want Is You." In 2013, though, the sound of the radio is like malfunctioning robots bleeding lean (thanks Drake, Kanye, Mike Will...). The sound is more fitting for Fayetteville, N.C.'s hip-hop hero of tortured introspection, anyways. At some point here, Cole (who produced this beat) says something about "the longest bust ever," which isn't a bad descriptor for this stomping, fumbling beat that never quite gets where it's trying to go and is all the better for it.
32.Sage the Gemini, feat. Iamsu! – "Gas Pedal"
32/51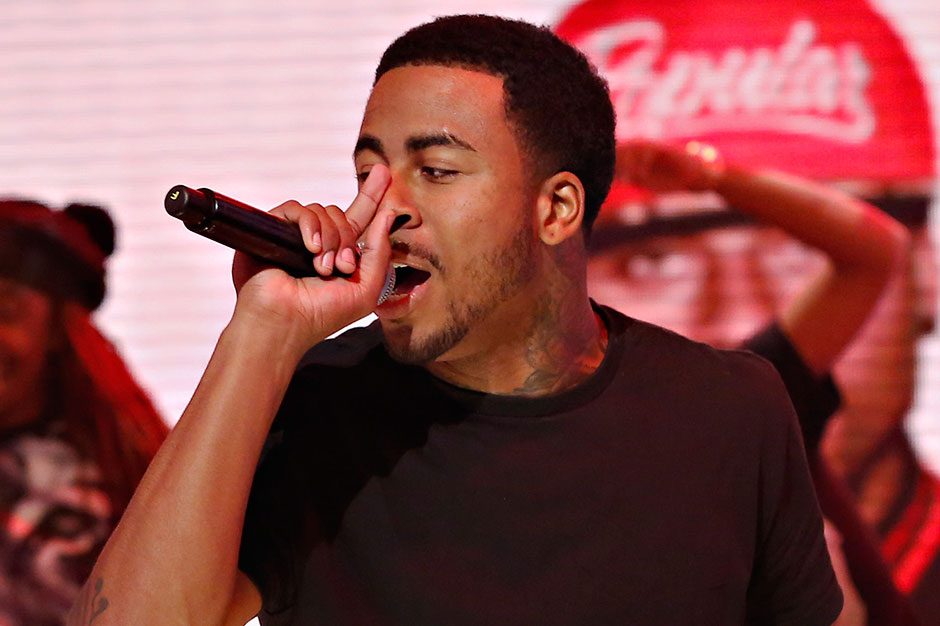 After 2012 minimalist bangers like E-40's "Function," LoveRance's "Up!," and Tyga's "Rack City," 2013 was supposed to be the moment for ratchet music, right? But only this creeping bloop-blooper with the #hashtag-rap-style hook ("Speed up, gas pedal") broke through in a big way and poked tiny holes in Mike WiLL Made It's apocalyptic-syrup-to-the-brain pop domination.
33.Eve – "She Bad Bad"
33/51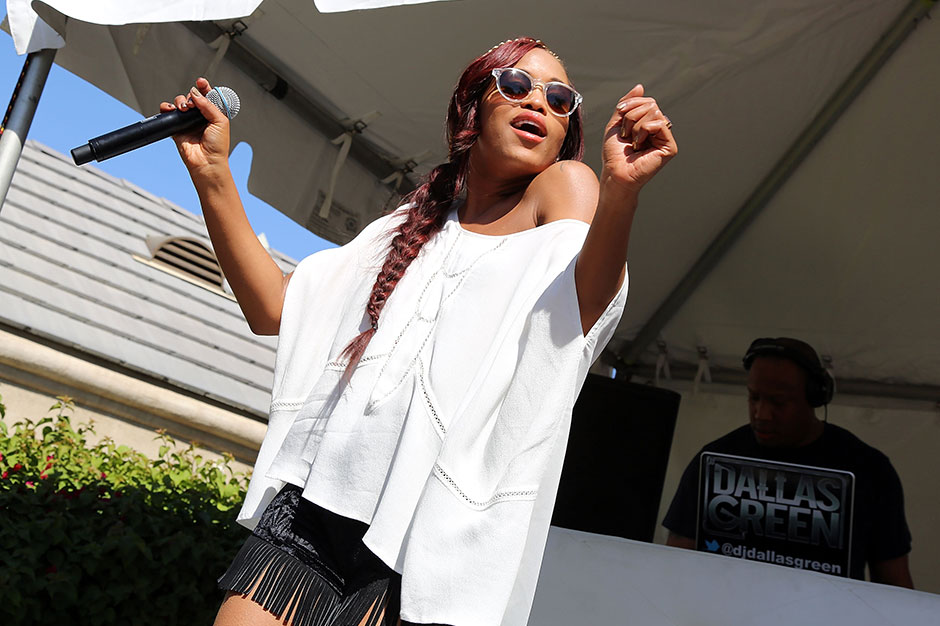 "Your gimmick make me sicky / 
What you're selling, I ain't buying / Man, I live up at the top, so you keep climbing /
 No, they can never catch / Me, I'm the chick that keep them under pressure / And every nigga smell her wanna sex her / 
They say they won't protect her/ But really they just want to kiss and caress her /
 Now sit your ass down / Cause class is now in session." Got that?
34.Schoolboy Q, feat. Kendrick Lamar – "Collard Greens"
34/51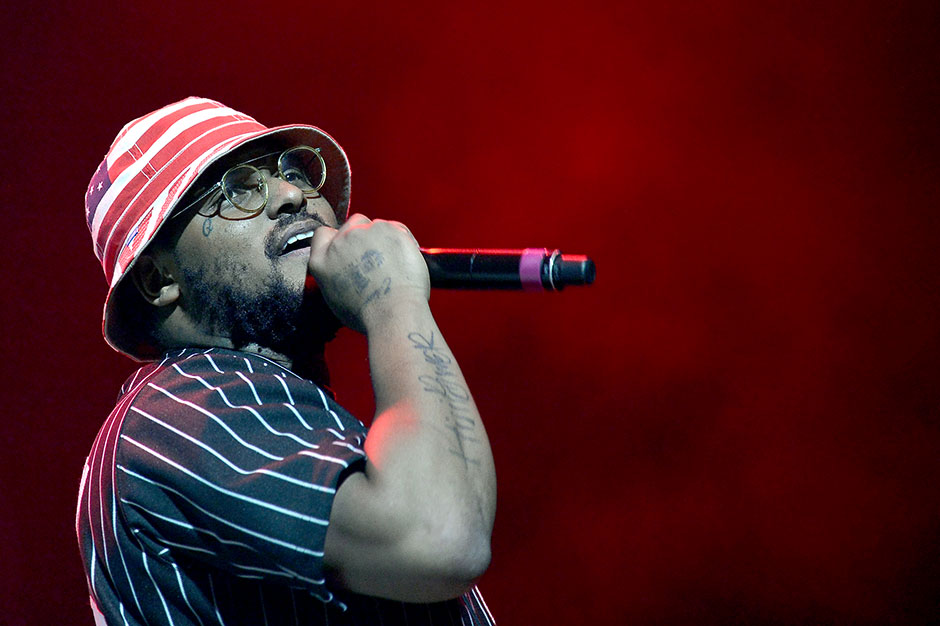 Is D.A.R.E. secretly paying rappers to compare weed to the most youth-unfriendly food possible? "Broccoli" has been a weed synonym for years, but Schoolboy Q referencing "collard greens" is certainly up there, as well. Who will record the next weed anthem and call it "Brussell Sprouts"?
35.Future, feat. Lil Wayne – "Karate Chop (Remix)"
35/51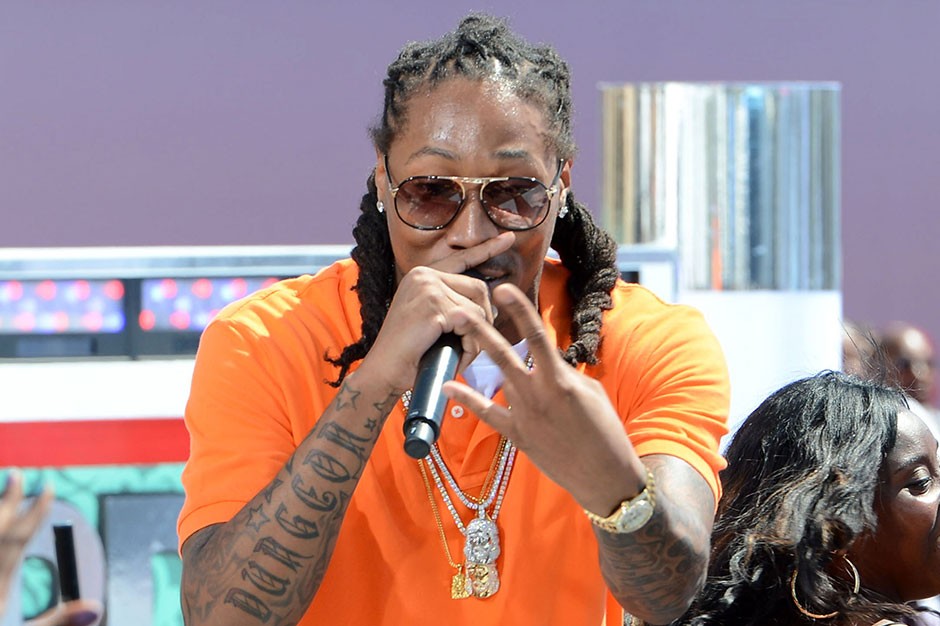 The song where Lil Wayne raps, "beat the pussy up like Emmet Till," which, when coupled with Rick Ross rape lyrics on "U.O.E.N.O.," is tangible proof that no one is even listening to what rappers are saying over these tracks. Fortunately, Metro Boomin's beat is all arcade-machine glitch-funk, with just enough of the monstrous trap lurch to hide just how strange it is and still get meatheads' throwing elbows in the club. If only big deal MCs were working as hard as their producers, right?
36.Pusha T – "Numbers on the Boards"
36/51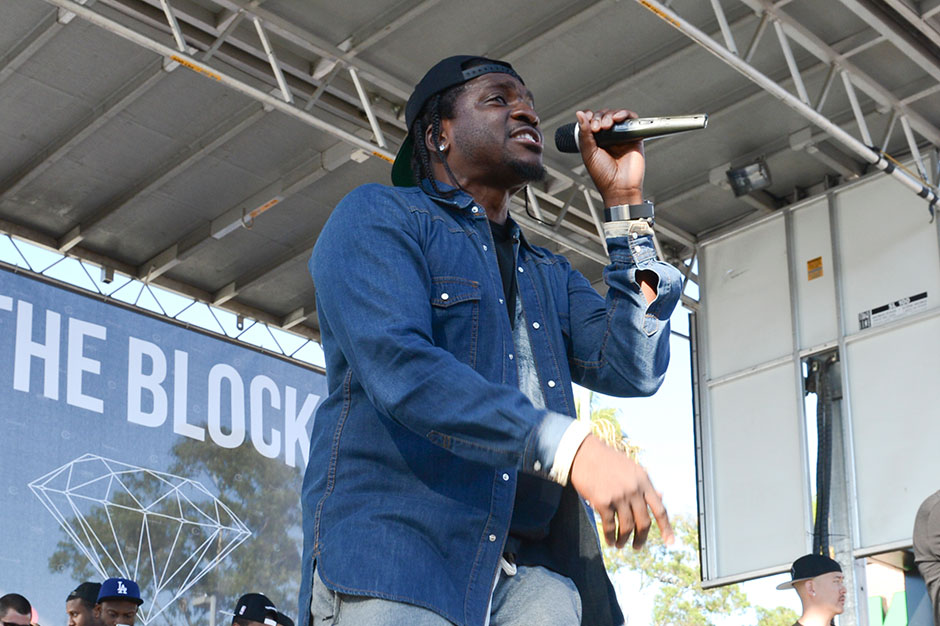 A musique concrète Kanye beat predicts the grinding, moving-parts-minimalist moves of Yeezus, while nodding to the noisy simplicity of the proto-Yeezus-if-you-think-about-it Hell Hath No Fury. Pusha answers with one of his We Got It 4 Cheap 2-era zingers: "I might sell a brick on my birthday / 36 years of doing dirt like it's Earth Day."
37.Kendrick Lamar, feat. Jay Z – "Bitch Don't Kill My Vibe (Remix)"
37/51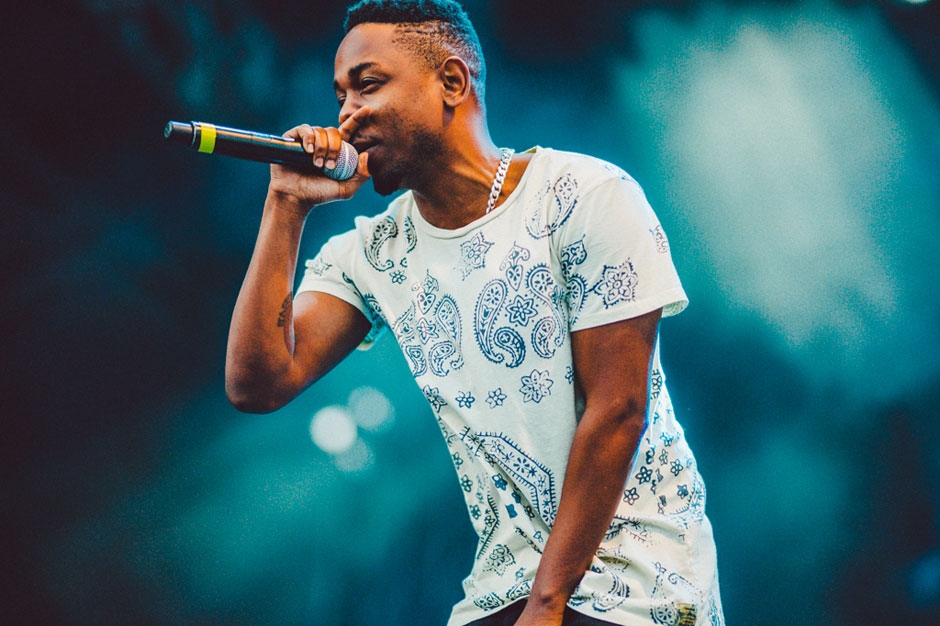 Jay Z avoids another "Renegade" by not even trying to compete with Kendrick's head-down, all-in spitting, instead delivering a slow-down, speed-up rap full of open space that takes a few listens to really figure out.
38.Young Scooter – "Colombia"
38/51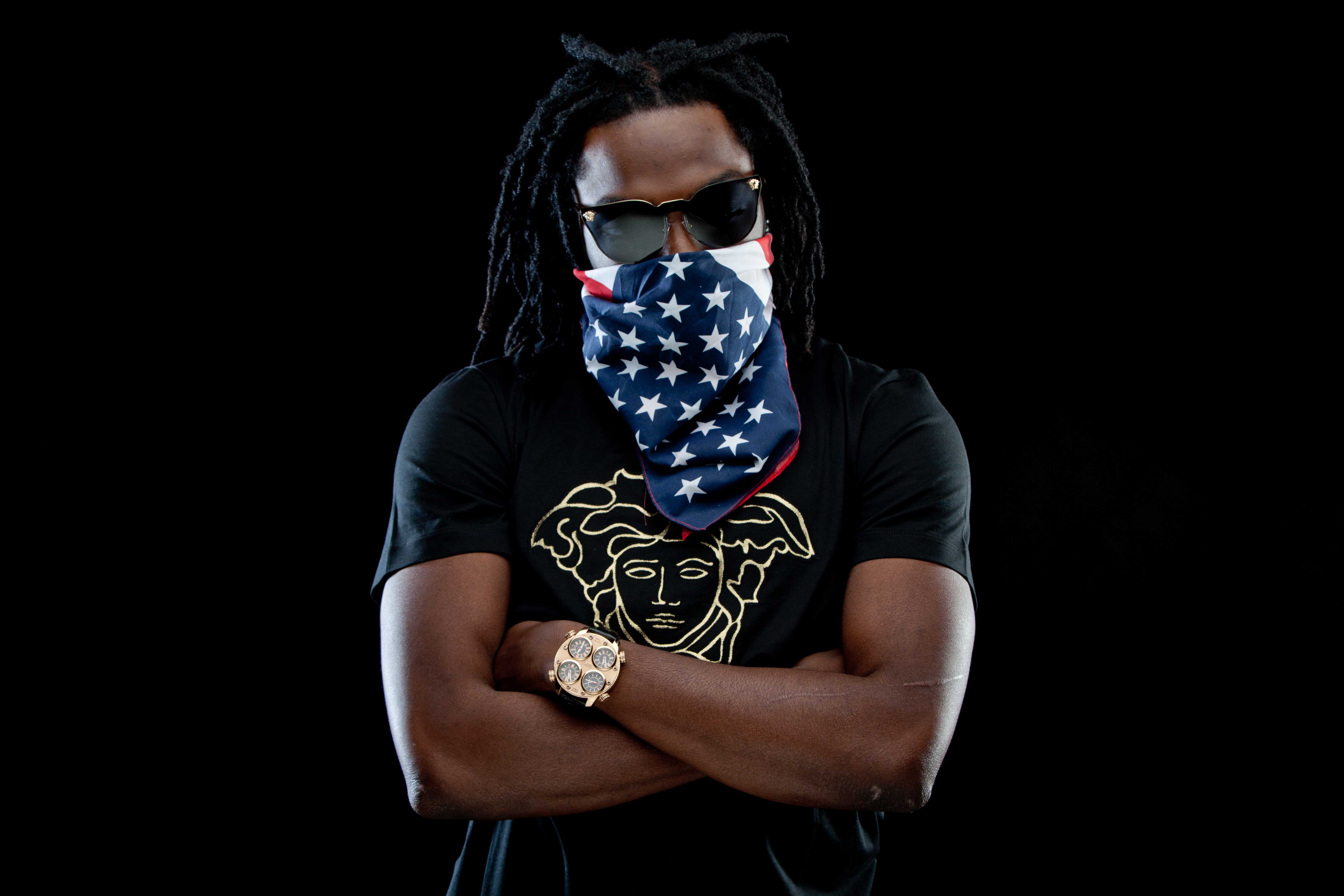 Cocaine superhero tale about dealing "metric tons" that tops even Rick Ross' ridiculous dope-pushing nonsense, backed by a post-Lex Luger beat and the type of atmospheric crowd noise not heard since Usher's "O.M.G."
39.2 Chainz, feat. Pharrell Williams – "Feds Watching"
39/51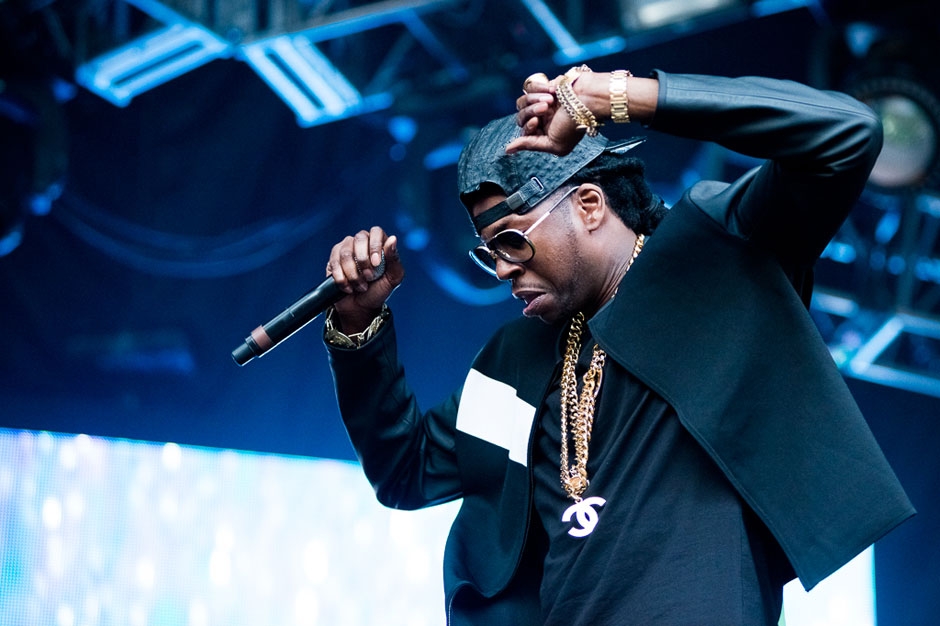 Low-key, one of the most finely rapped songs in a year full of very fine rapping, with 2 Chainz lyrically two-stepping all over Pharrell's Miami Vice-vibing production. A very different type of retrolicious trip than "Get Lucky," for sure.
40.Drake – "Started From the Bottom"
40/51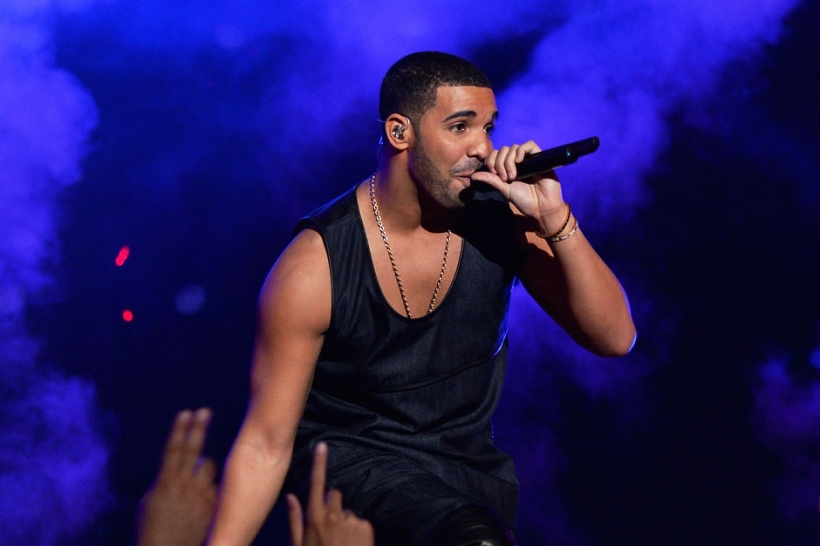 Hyper-sincere trolling from a former child star who most certainly did not start from the bottom. He hard sells the canny conceit (he did begin as an actor after all) with an assist from the most effervescent drum programming heard on any radio hit in 2013.
41.Tech N9ne – "Dwamn"
41/51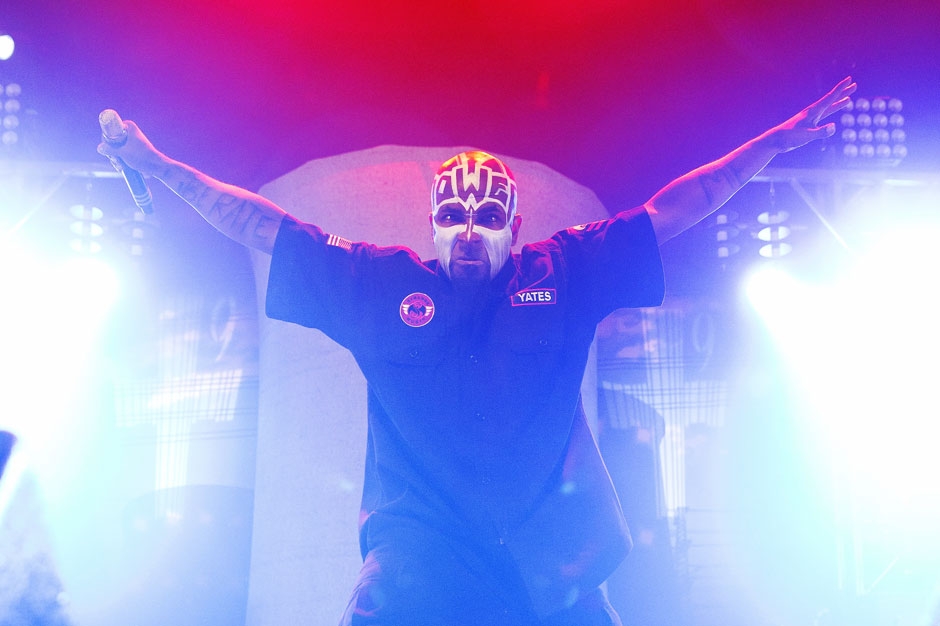 Despite the fact that he had a better first week than Tyga or French Montana, you're probably not gonna hear Kansas City, Missouri oddball Tech N9ne on rap radio anytime soon — he's prone to fits of chops-heavy stunt-rap, partial to Twisted Sister makeup, hasn't a cog of major-label machinery behind him, and is twice as old as Chance the Rapper. But in a fair and just world where his growl could melt your FM dial, he'd meld hyphy, trap, and Diplo; channel bass deep enough to blow up a Bugatti; reduce Pootie Tang to a single entendre; and wish he was your loofah. CHRISTOPHER R. WEINGARTEN
42.Eminem – "So Far…"
42/51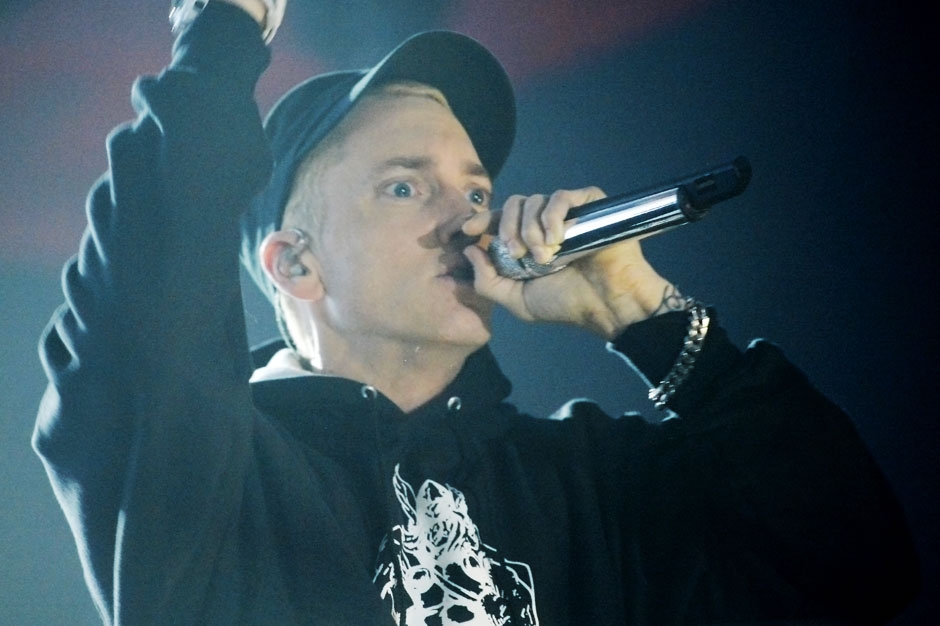 The "Mo Money Mo Problems" for rich dudes who just wanna drop a deuce in a McDonalds bathroom. Forty-year-old Marshall Mathers wrestles the fame monster, and it doesn't get Eddie Vedder than this. C.W.
43.Young Thug – "Picacho"
43/51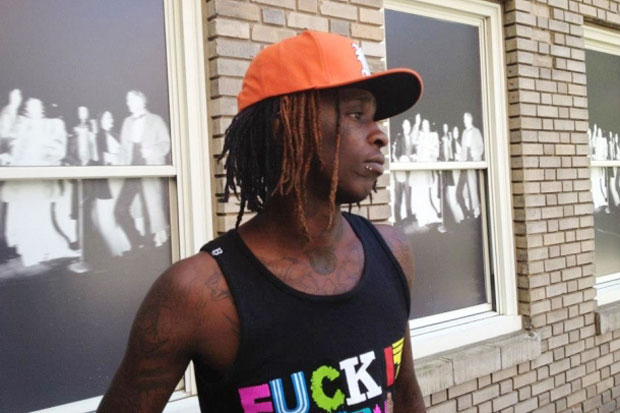 With Lil Wayne now on a puckish crusade to orally pleasure yo mama and foul every punch bowl he can reach with his still-rich-as-fuck, post-incarceration pimp stick, it's left to this Atlanta MC to push the boundaries of what's rapping and what's hysterically spontaneous jibber-jabber. And he's up to the task on this hysterically spontaneous track, jibber-jabbering his own jabberwocky hypnotically, with a constantly fluctuating tone and accent, sounding like he's always clearing his throat, navigating a cubistic cascade of synths (from producer Jay Neutron), bragging that his diamonds can wink and his watch is Italian and he wears slippers and yacht shoes and he'll hoot and screech "Picacho" (pronounced like both the Pokemon character or "peek at you") at anybody in the club. It's no "Ha," but it's a new day. C.A.
44.Travi$ Scott, feat. 2 Chainz – "Upper Echelon"
44/51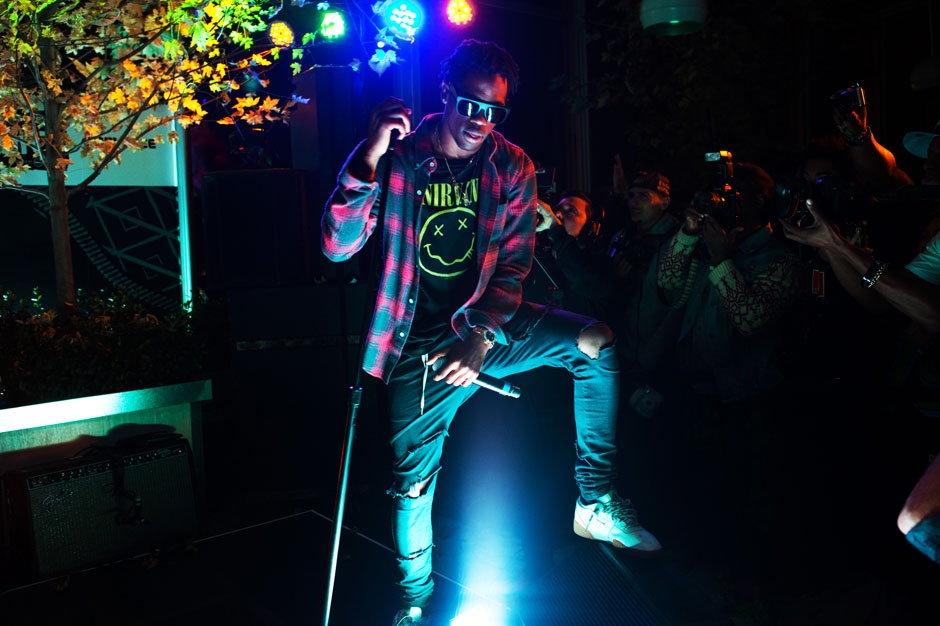 You could retitle Owl Pharoah, Travi$ Scott's debut full-length, as Children of the Screw, for how this manic Houston producer-rapper (and Kanye sidekick) taps into his hometown's tradition of dank, turgid, spooky dislocation and shoots it up with a we-so-fuckin'-high, kid-like bravado. Everybody's poppin' Xannies and partyin' at the Sphinx, while T.I. shouts, "I'm a king, motherfucker, who the hell are you?" amid incessant horn fanfares and snares stretched into pinpricks. Basically, this couldn't be more of an invitation for 2 Chainz to slide down the chimney and bless all the good little boys and girls with a bounty of naughty punch lines: "Uh, pull up in the 'rari / My ho beside me / It's a two-seater / Your bitch can't ride / Ho, I'm sorry." Ho, ho, ho to one and all. C.A.
45.Big Sean, feat. Kendrick Lamar, Jay Electronica – "Control"
45/51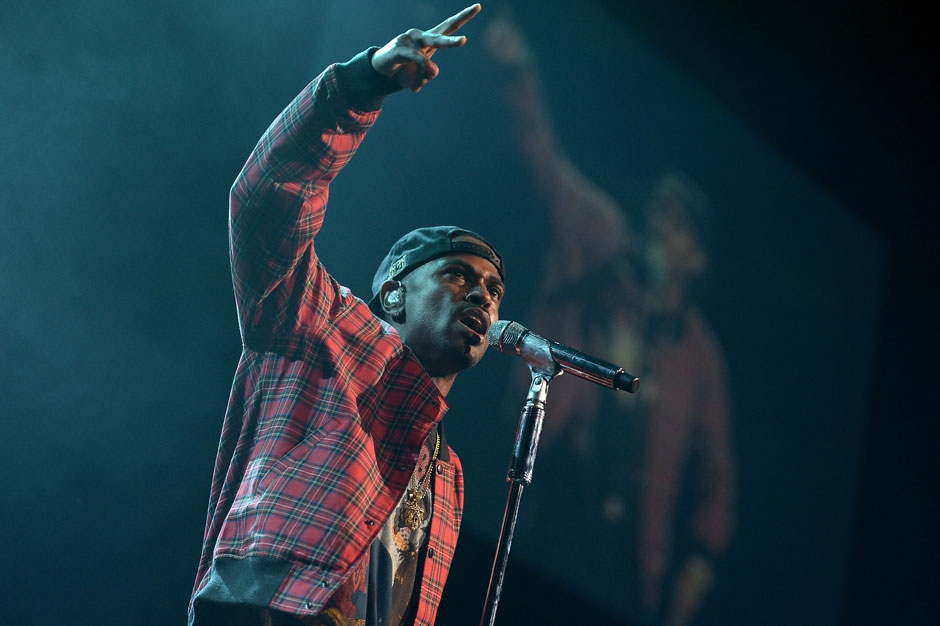 And with a single verse, the rap game changed forever. "I had women on women, yeah that's bunk bed bitches." "You gon' get this rain like it's May weather." "Forever hot-headed but never got cold feet." By gosh, Big Sean just slays here, a brash, confrontational tour de force that brought Twitter to its knees, inspired bar-raising answer records by everyone from Fred the Godson to Papoose, and totally established Big S as the hottest MC in the game, let alone on this, his own song, which in a bittersweet addendum, also featured two other rappers so thoroughly clowned by his typhoon of lyrical acumen that they were never heard from again. May weather! Mayweather! Like the boxer! This one gets five out of five Big Seans. ROB HARVILLA
46.Rich Homie Quan – "Type of Way"
46/51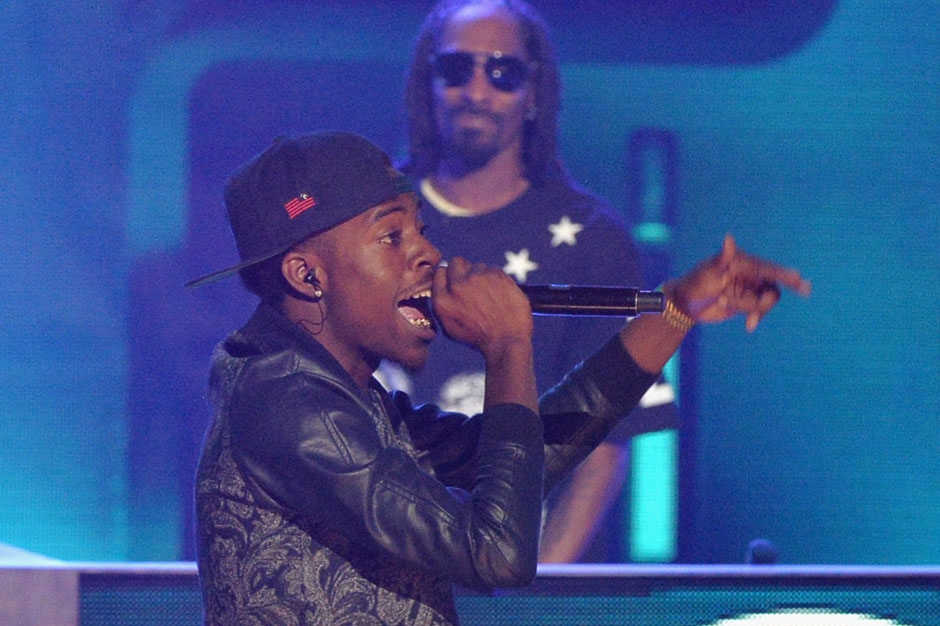 With producer Yung Carter's vaguely eerie suite of synth guitar/horns/what-have-you hovering (like a Mike WiLL Made It preset) and Atlanta MC (and Future stan) Rich Homie Quan's crying-style of vocalizing, one might be tempted to shout foul. But the more you let Carter's track drift along, the more you become entranced by its peculiar, light-on-its-feet, almost dancehall riddim ("My Jamaican Guy"?), and RHQ's odd, anxious #hashtag exploration of the emotion behind other people's jealousy, peppered with his own moments of raw, fourth-wall-breaking honesty: "I got a hideaway / And I go there sometimes / To give my mind a break." Ultimately, these guys find their own type of way. C.A.
47.Chance the Rapper – "Chain Smoker"
47/51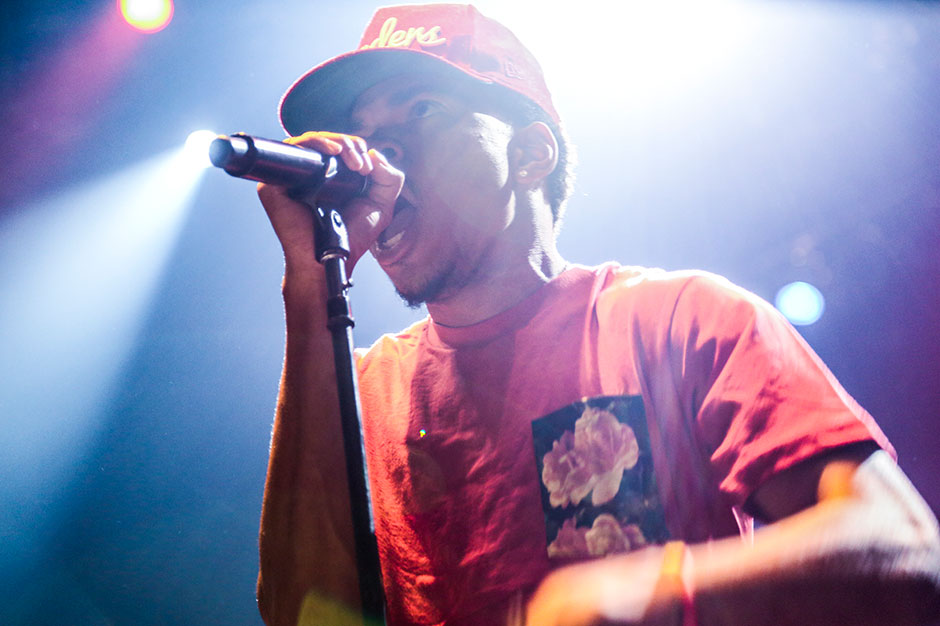 This prodigiously talented, "brain-broken, Frank Ocean-listenin', stain-hittin', satin-wood-grain-grippin'" Chicago rap nerd writes songs with such a boldly multifaceted whir of implied emotions and points of view that for any slumming outsider to try and elevate it above the genre and call it, say, refreshing, should be grounds for beef. C.A.
48.Rocko, feat. Kendrick Lamar, Schoolboy Q, Ab-Soul & Jay Rock – "U.O.E.N.O." (Black Hippy Remix)
48/51
So Rick Ross (the rapper not the drug dealer) matter-of-factly boasts about drugging and date-raping a girl, and after a groundswell of opposition (his murderous-international-drug-lord character finally crossed the line, apparently), he gets tossed off the track like so much recycled garbage, metaphor intended. No problem, since Childish Major's production was the song's nerve center all along — the quixotic, trapped-in-a-cloud beat woozily shielding its eyes from the sun, again and again. Black Hippy's remix was the most memorable of many, amping up the flow as Schoolboy Q brazenly subtweeted Ross: "Molly in her drink, but she asked me to." C.A.
49.Kanye West – "Black Skinhead"
49/51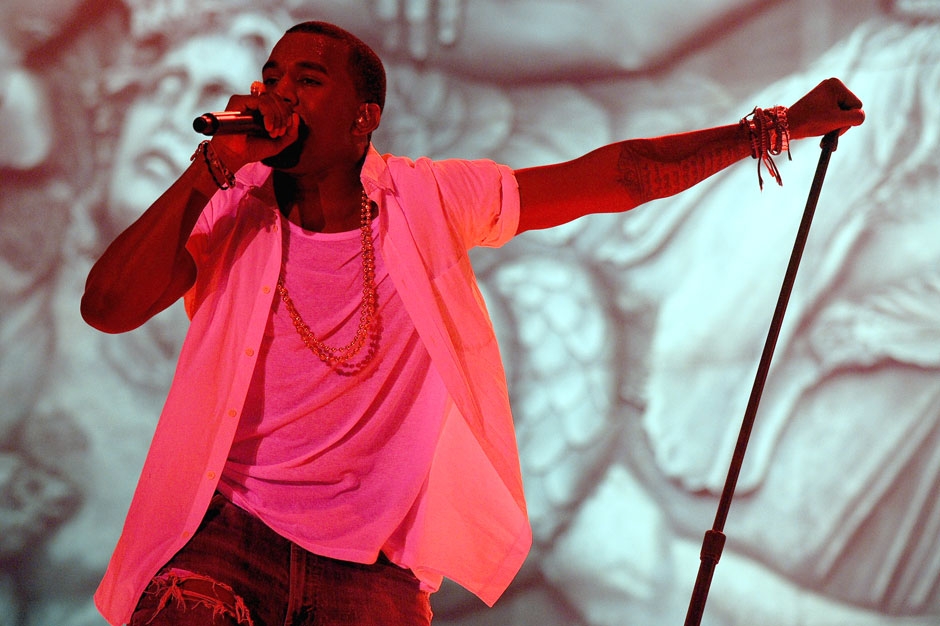 With a death-grip on the mic amid a cataclysmic, industrial-punk thud (courtesy of Daft Punk and French techno ruffian Gessafelstein), Our Lord and Savior Yeezus Christ blacks out about mass incarceration and never-not-mutating racism atop a vaporous mountain of Louis Vuitton pipedreams, then instructs his minions to burn their gold, grind it to powder, scatter it on a glass of water, and swallow the bitter result. Wait, that was Black Moses, right?! Regardless, here is Yehovah's Cray-Baldheads communiqué for Americans who find him (and other African-American agitpoppers) a nuisance or hypocritical or worse: Slavery and its ongoing damage ain't your fault, huh? You're bummed you can't say "nigga" like all those entitled nasty rappers? That's not the fucking issue, cowboy. C.A.
50.Migos, feat. Drake – "Versace (Remix)"
50/51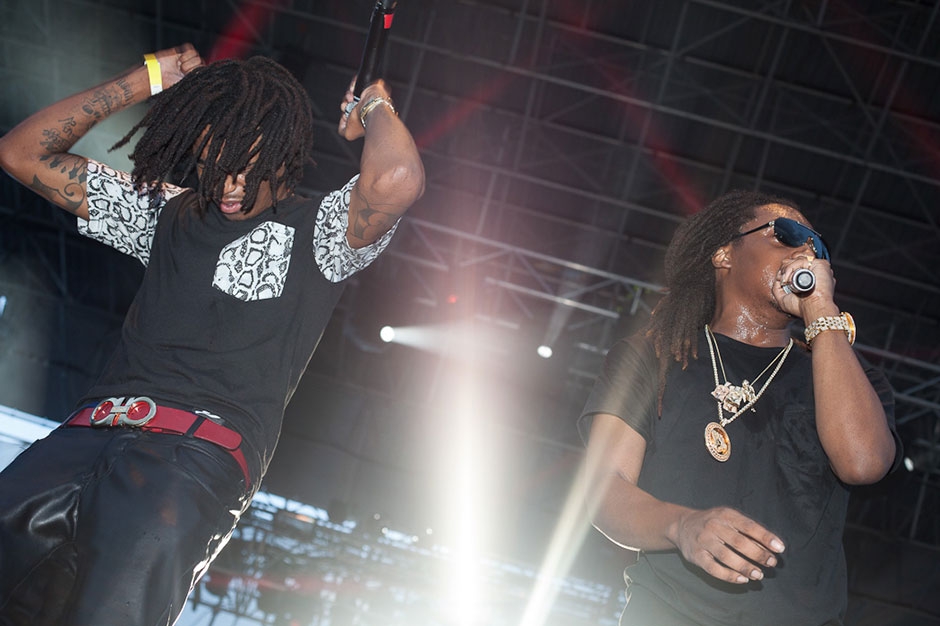 "Oh, shit, man, who that is?" It took 21 long years for Toronto/Atlanta relations to thaw in the wake of 1992's contentious Blue Jays/Braves World Series, but here, finally, is the endearingly cocky, magnificently knuckleheaded, triumphantly infectious one-word-repeated-until-it-scans-as-glorious-nonsense earworm upon which both David Justice and Dave Winfield can agree, here with a bonus Drizzy verse full of the most endearing lies he told all year (his record didn't quite crack a million first week, and we're assuming that whole Halle Berry thing didn't work out). The love child of Steve Reich and Gucci Mane; hopefully, Versace wrote 'em a golf-tournament-sized novelty check. R.H.
51.Ace Hood, feat. Future, Rick Ross – "Bugatti"
51/51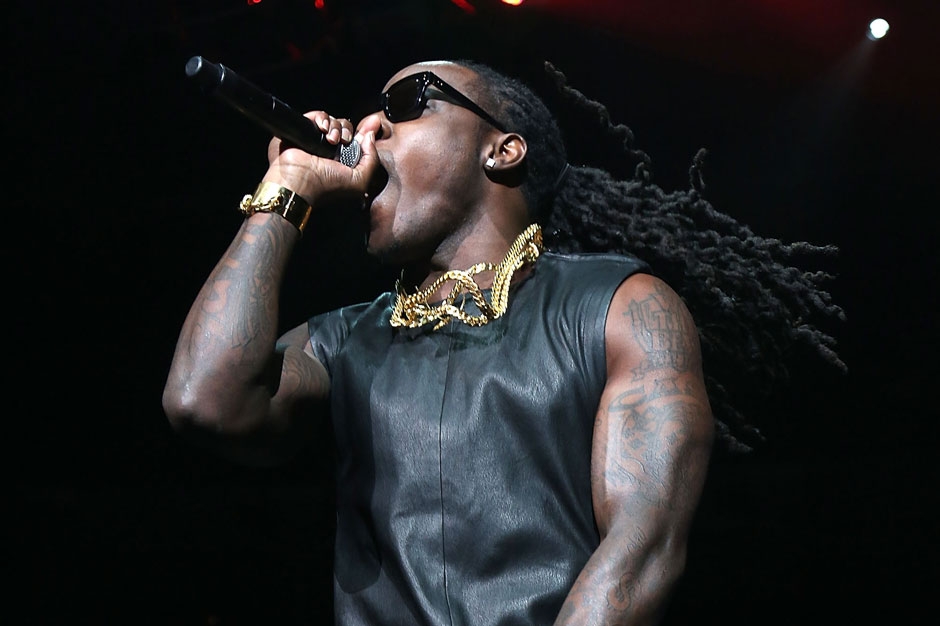 Hard-hustlin' South Florida Lotto winner hides in the trunk of reigning club-rap production auteur (Mike WiLL Made It) and unassailable hook-captain (Future). The beat creeps and races and shivers like an anxiety disorder orchestrated for lazer synths, while the Auto-Tune sing-song and agitated verses lure you into a Grand Theft Auto hellscape of Haitian gangsters, omni-racial orgies, stacks stained with blood, discussion of Ace Hood's mortgage ($4,200!), and Officer Jelly Belly braggin' about his "D-League" hitmen (what, dudes who shoot like Travis Leslie?). But that's all noise: Bottom line, the chorus will make any dance floor go kablooey on impact, like a dubstep drop without cartoon quotes around it. C.A.