SPIN's 20 Best Reissues of 2013
The year in discovering (or rediscovering) manic Syrian synth-dance, New Zealand cassette grit, awesome 78s from Asia, Romanian future-pop, Mexican proto-punk, and some session guitarist named "Prince."

1.SPIN's 20 Best Reissues of 2013
1/21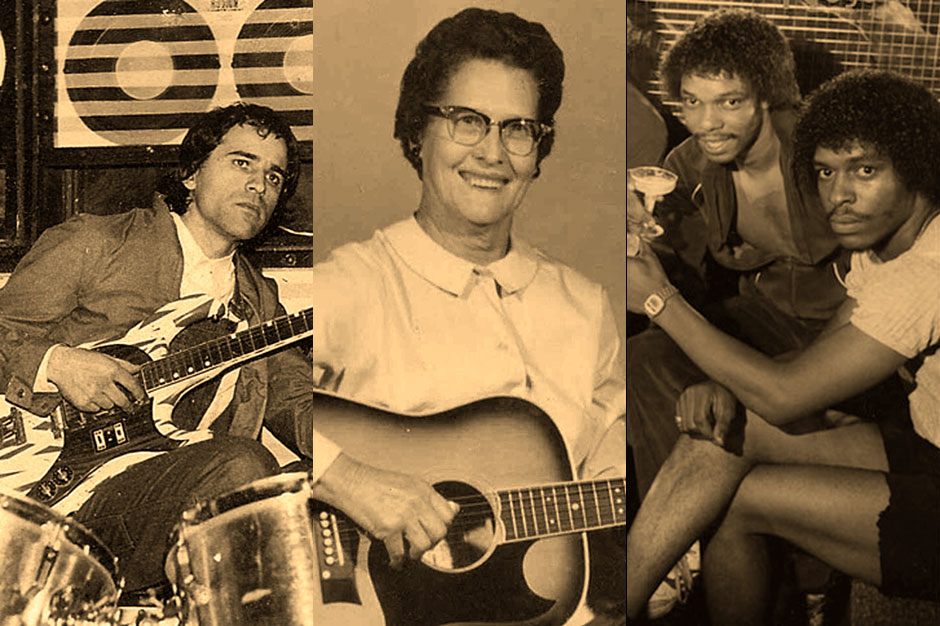 2.King Tuff, Was Dead (Burger)
2/21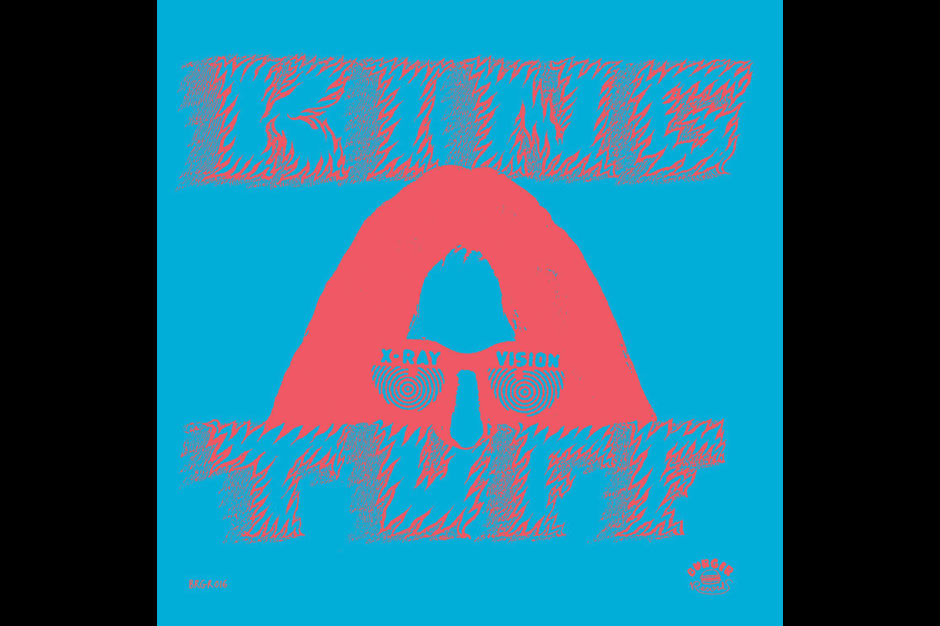 A limited-vinyl succès d'Ebay following its 2008 release, Kyle Thomas' bedroom-pop triumph stands on the adenoids of Buddy Holly, Jonathan Richman, and Joey Ramone. Was Dead is a hook-drenched tapestry of brilliant imperfections cobbled together with utter sincerity and the slightest of winks. Authentically derivative to the max, Thomas' late-night teenage reveries make much that is old sound fresh again, from the T. Rex boogie of "Just Strut" to the death-tripping road saga "Sun Medallion." Revenge fantasies ("Dancing on You") and raging adolescent hormones ("Animal") are never far from the surface, but this Vermontan dresses them up in such jangly melodies, economically searing guitar spurts, and nifty keyboard riffs that the darkness-to-light ratio achieves slippery perfection. At the end of the day, he just wants to be buried in "everything with patches and everything with holes" and "freak when I'm dead." RICHARD GEHR
3.Peter Jefferies, The Last Great Challenge in a Dull World (De Stijl/Xpressway)
3/21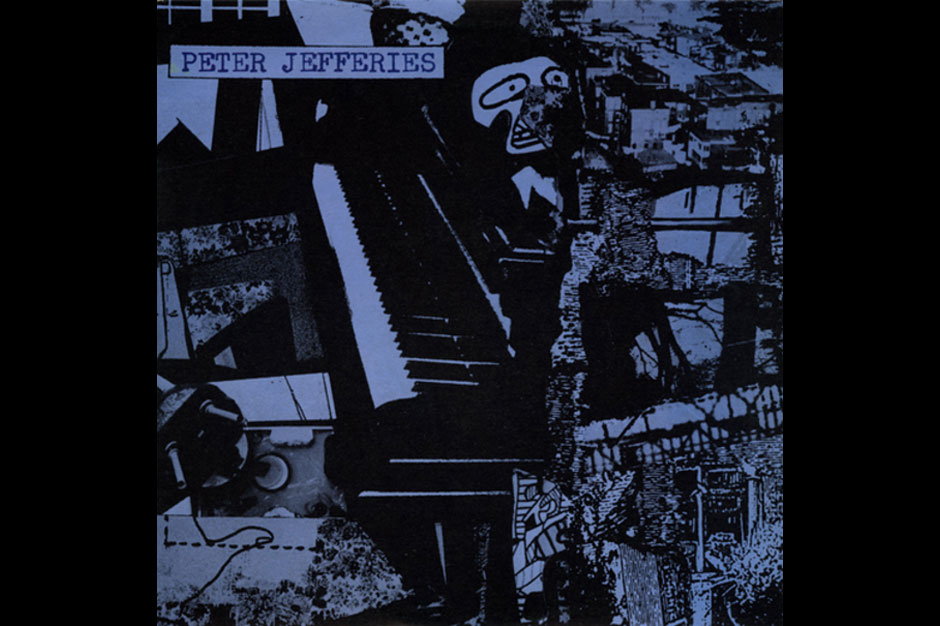 The 1990 solo debut from New Zealand underground star Peter Jefferies unspools in gritty black-and-white. The former Nocturnal Projections member fills his cassette-quality cassette with bedroom meditations and gritty domestic scenes. "Domestica" even includes the sounds of breakfast preparation as Jefferies sings of mortality in his gorgeous, pained, and resigned baritone. Bruce Russell, David Mitchell, Alastair Galbraith, and other members of the Flying Nun academy occasionally add slashing Velveteen guitar to Jefferies punk-classical piano. High sparks of this low-spirited shambler include the seaside meditation (and Amanda Palmer-covered) "On an Unknown Beach," the atonal backward vocals of "The House of Weariness," and the hesitating ontology of closer "Listening In," which concludes: "I'm a tape recorder talking to a telephone line, listening." R.G.
4.Various Artists, Los Nuggetz: '60s Garage and Psych from Latin America (RockBeat)
4/21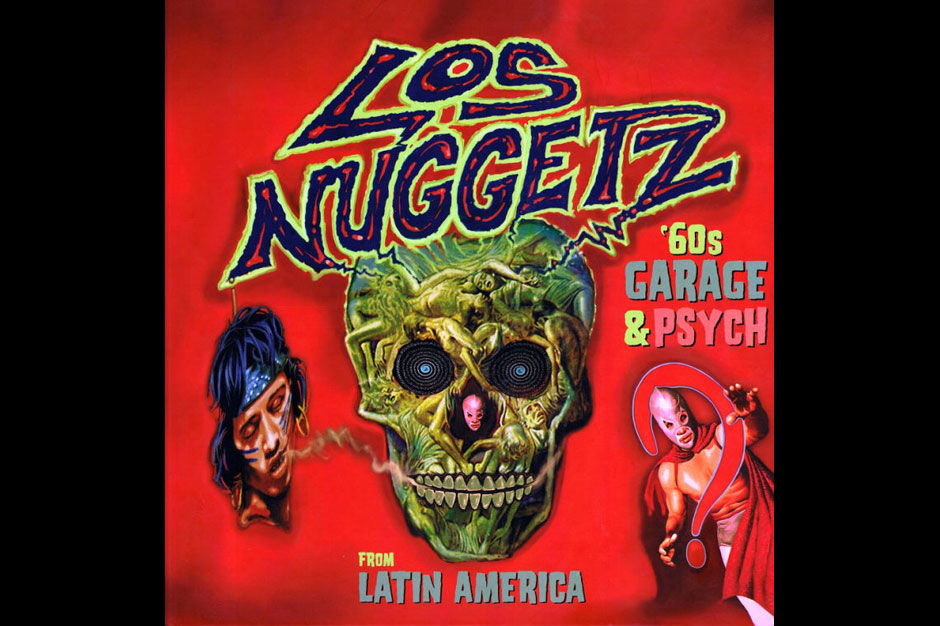 Since the British Invasion was not limited to storming American shores, here are four discs demonstrating how Mexico, Spain, and Latin America jumped into the fray, often with cheap, hastily recorded versions of iconic Brit hits: "You Really Got Me," "Paint It Black," "My Generation," "House of the Rising Sun." Raw, lo-fi, and en español, the shaggy quality gives these familiar songs new life. Peru's Los Shains practically beg for their own anthology, represented by five Dick Dale-via-Kinks sugar highs unhinged enough to approximate punk rock — versions of "Wooly Bully," "96 Tears," and an especially haunted, drained take on actual Nugget "Pushin' Too Hard."
Despite the Beatles-y thread, there's a lot of variety to be had here: unpolished Tropicália from Brazil (Os Lobos); costumed, guitarless, organ-punk from Mexico City (Los Monjes), bonkers bongo bluster from Lima (Los 007), a galloping, operatic version of "Reach Out I'll be There" from Barcelona (Los Stop); and a fuzzy, finger-snapping organ-and-harpsichord(!) take on "Mrs. Robinson" from Buenos Aires (Francis Morello). But the box set's highlight comes early, as one-time Chilean teen star Gloria Benavides runs "These Boots Are Made for Walkin'" through a blatting bass and droning beehive of sax. CHRISTOPHER R. WEINGARTEN
5.John Carpenter, The Fog (Death Waltz)
5/21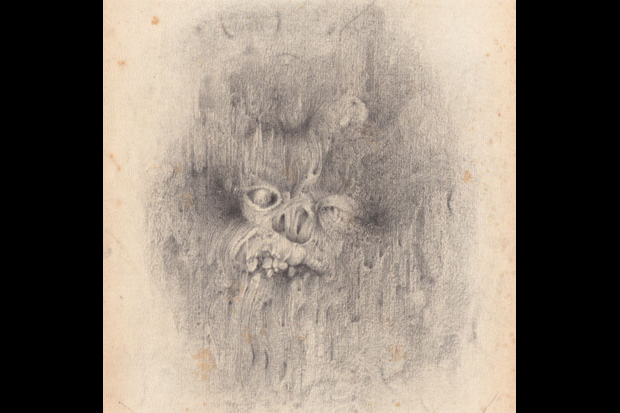 Although it's the fifth John Carpenter/Alan Howarth collabo to get the deluxe vinyl reissue treatment from goosebumpy U.K. night-crawlers Death Waltz, it certainly proved to be the biggest event in the label's short history. It's their first double-disc; their first gatefold sleeve; and their first collaboration with renowned British transgressionist Dinos Chapman, who provided the hazily disgusting album art. Most importantly, it's the Carpenter record whose bottomless synth drones, bleary grit, nailbitingly tense dissonance, explosions of noise, and mellow piano pulses are closest to popular gloom merchants like Oneohtrix Point Never and Haxan Cloak. Creepy-sexy-cool, hopelessly relevant, and gorgeously packaged. The race for the first 900 copies was naturally an absolute clusterfuck — copies already have been showing up on Discogs for more than $200. Luckily, Light in the Attic stepped up and pressed 1,000 more on delicious gold vinyl. C.W.
6.Various Artists, The KPM Music Library: Music for Dancefloors (Strut)
6/21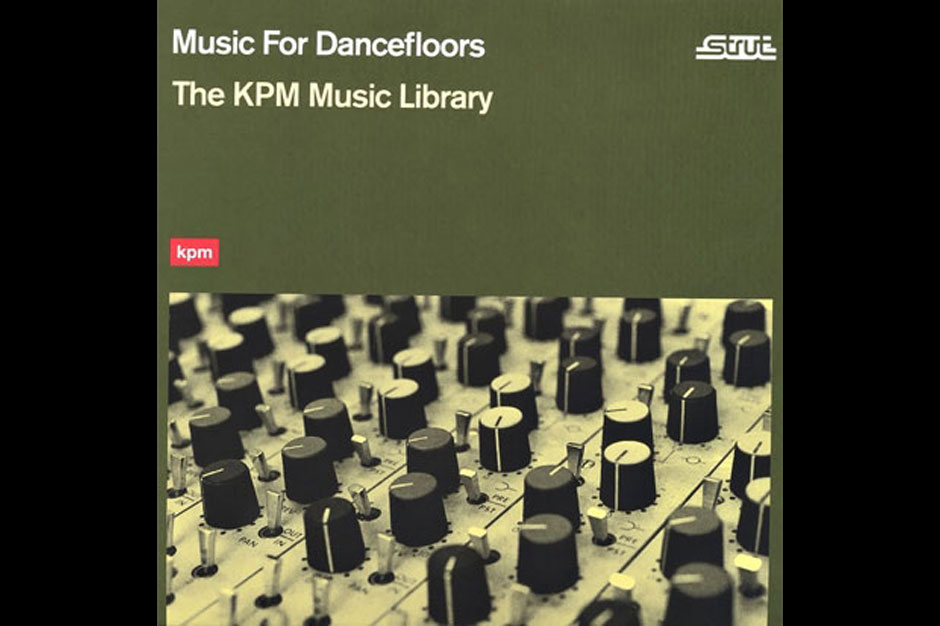 Recent records by Animal Collective, Boards of Canada, and Broadcast all bear the clinically cool influence of '60s and '70s "library music," short-run instrumental records made by production studios, filed away for possible use in commercials or TV shows. Since the so-fake-it's-real sound of library is increasingly popular — the records, rarely commercially released, are very much in vogue among collectors and producer dudes like Madlib — Strut is reissuing their own reissue featuring 20 selections from the British funkateers at KPM Music Library. Focusing on the kitschiest and funkiest beats, any part of this can soundtrack an old cop drama or morning weather report: fake Curtis Mayfield ("Assault Course," "Second Cut"), fake Quincy Jones ("Swamp Fever"), fake Dr. John ("Cross Talk"), fake Joe Tex ("Senior Thump"), lush disco, broken reggae, Latin rhythms, whatever. Though KPM's clean, precise orchestral approximation of funk (güiro and marimba and whistles and flutes abound), the drummers rarely hold back. It's appended with a 2000 live performance where a reunion of key players brought down the house with a medley of four themes ultimately used on British sports shows. C.W.
7.Lena Hughes, Queen of the Flat-Top Guitar (Tompkins Square)
7/21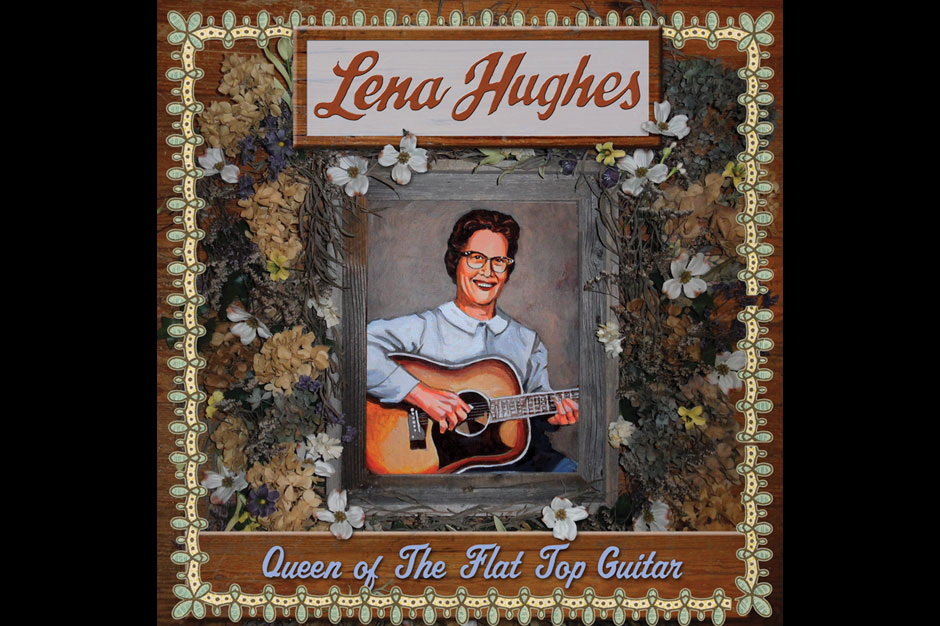 On this chiming, shimmering LP from Missouri guitarist Lena Hughes, she plays the mannerly songs of nearly lost 19th century "parlor music" (the original album cover boasted "Old Time Tunes"), in a style remarkably close to the pastoral worlds of the 1960s folk revival, which was bursting loose when these songs were recorded. Its 11 two-minute gems are musically tender but heavily finger-picked, as gentle as a music box but powerful enough for a slow dance, and always gleaming with an open-tuned warmth. C.W.
8.The Band, Live at the Academy of Music 1971 (Capitol)
8/21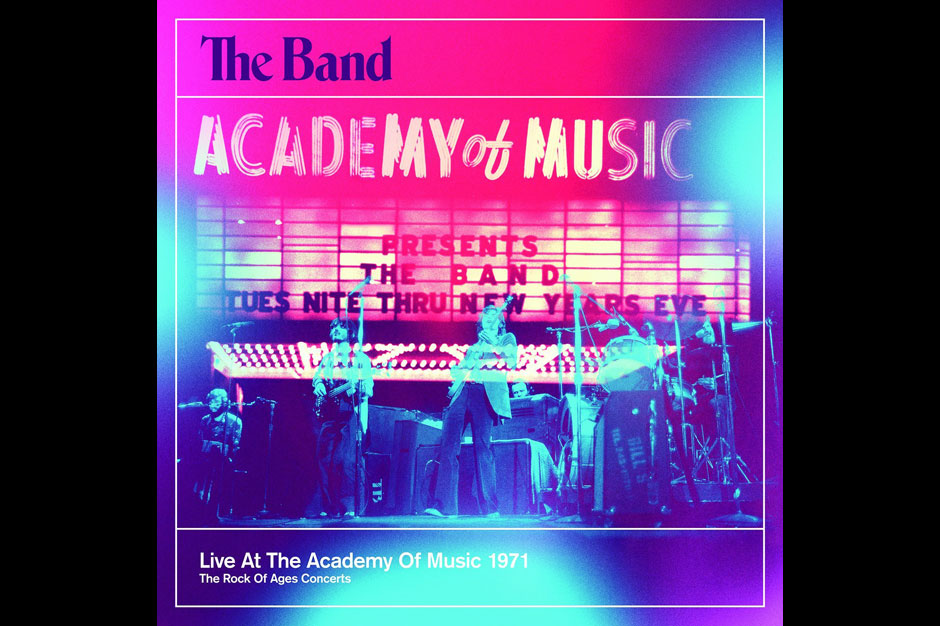 Resequenced, remixed (thrice!), and expanded onto four CDs and a SurroundSound DVD, 1972's platonic ideal of a double live LP — Rock of Ages — is the seed from which this photography-heavy big book of a box set has sprung. The occasion was a four-night New York City run culminating in one of the more memorable New Year's rocking Eve gigs ever — heard here in its previously unissued entirety, as remixed by Robbie Robertson's son, with Bob Dylan as encore. The land's most knowing Americana amalgam was simply on, with epic second-set lagniappe provided by a lively five-man horn section arranged by New Orleans R&B eminence Allen Toussaint. Having rolled the rock to the top of the mountain, the Band would subsequently commence a six-year slide to The Last Waltz. R.G.
9.Swamp Dogg, Total Destruction to Your Mind; Rat On! (Alive Natural Sound)
9/21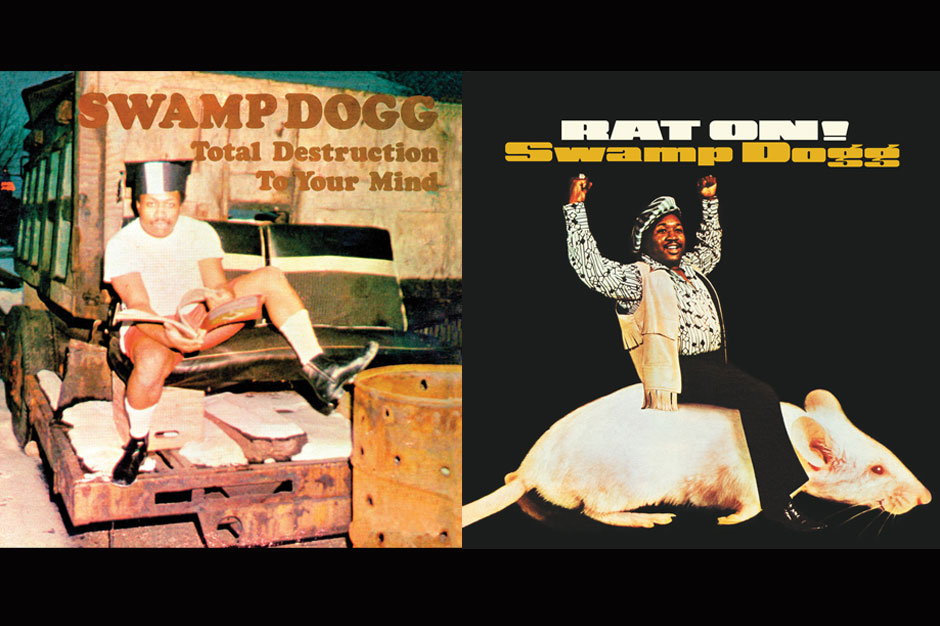 Total Destruction of Your Mind, hailed as some "real gritty shit" by music critic Kid Rock in our revealing profile of its creator, Jerry "Swamp Dogg" Williams, is the Freak Out! of progressive funk. Reissued with its equally quirky follow-up, Rat On! (of rat-wrangling cover fame), Swamp's 1970 debut combines sardonic soul sociology (has any songwriter gotten more out of custody issues than Swamp does in "The Baby Is Mine" and "Mama's Baby, Daddy's Maybe?") with superfine arrangements knocked out of the park by the Muscle Shoals Rhythm Section. Swamp himself was a triple threat — masterful gospel-doo-wop piano, Brill Building songwriting skills, and coruscatingly rendered lyrics ("Friendship's like acid / It bur-ur-ur-urns as it slides away"). He also pioneered a sort of African-American country protest music in tracks like "Remember, I Said Tomorrow" and "God Bless America For What." R.G.
10.Townes Van Zandt, High, Low and in Between; The Late Great Townes Van Zandt; and Sunshine Boy: The Unheard Studio Sessions & Demos 1971-1972 (Omnivore)
10/21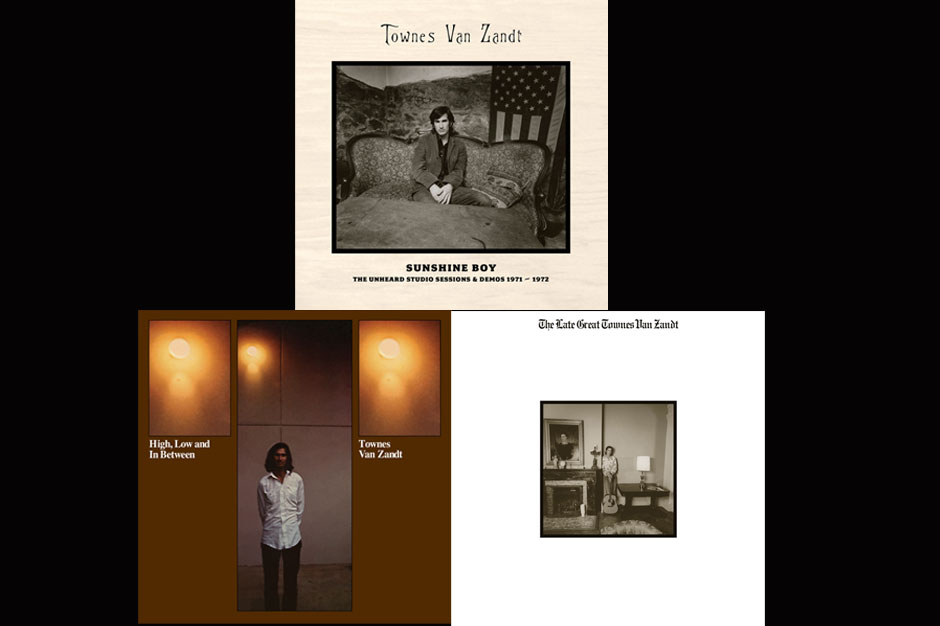 The rambling son of an indulgent Texas oil-company lawyer, Townes Van Zandt suffered from depression and addiction and didn't record a great album until 1972, when he released two of them. High, Low and in Between and The Late Great Townes Van Zandt include the essential versions of most of his best songs — "You Are Not Needed Now," "To Live Is to Fly," "Sad Cinderella," "Pancho & Lefty," "If I Needed You" — and mark the high point of his brilliantly tragic career. Kevin Eggers' unadorned productions are foreshadowed in the revelatory Sunshine Boy, which contains an album each of alternate studio takes and demo versions of these existential gems plucked ripe from the cosmic cornfields. They reveal the depth of Van Zandt's natural genius while pointing directly to the folk, blues, country, and gospel sources he cannibalized so concisely. R.G.
11.Various Artists, Purple Snow: Forecasting the Minneapolis Sound (Numero Group)
11/21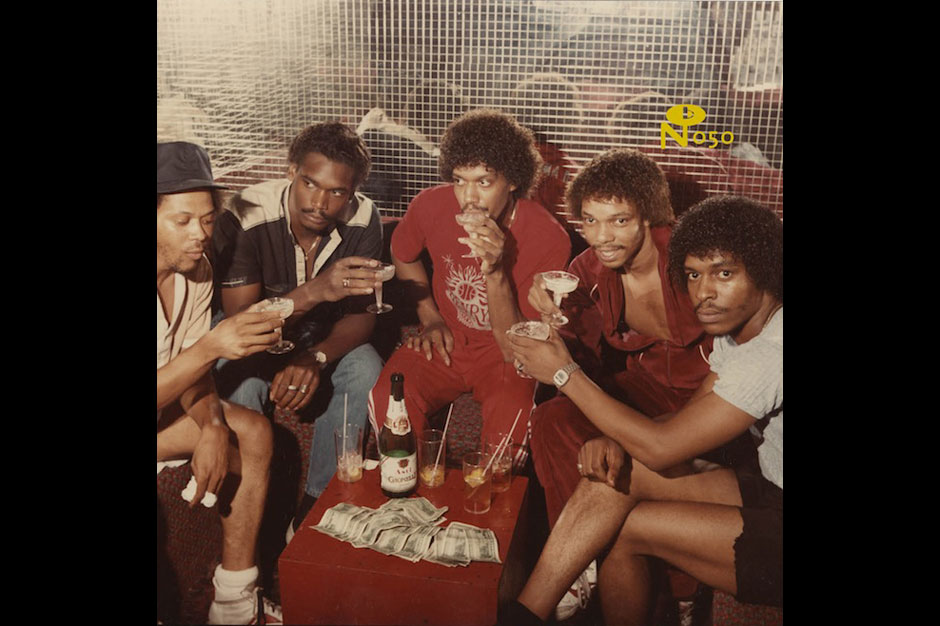 Purple passion permeated the crisp Twin Cities atmosphere during the late '70s and early '80s. This lavishly annotated double-disc, 32-track survey of a hard-funk fantasia — animated by slinky synths and rocking guitars — demonstrates that young Prince Rogers Nelson represented less the water than its single, most prominent wave. No other locals broke out like Prince, but plenty of bands — including the Lewis Connection, Mind & Matter, and Music, Love & Funk — challenged his outrageous and erotic eccentricity with extended jams featuring clavinets, dirty synths, and wocka-wocka guitars. Massed falsetto voices belonging to oiled, hairless torsos add a Plato's Retreat element to this plummy package containing the Royal One's earliest sessions, with 94 East. The only thing missing, maybe, is a cover of Marvin Gaye's "Purple Snowflakes." R.G.
12.Roky Erickson and the Aliens, The Evil One; Don't Slander Me; and Gremlins Have Pictures (Light in the Attic)
12/21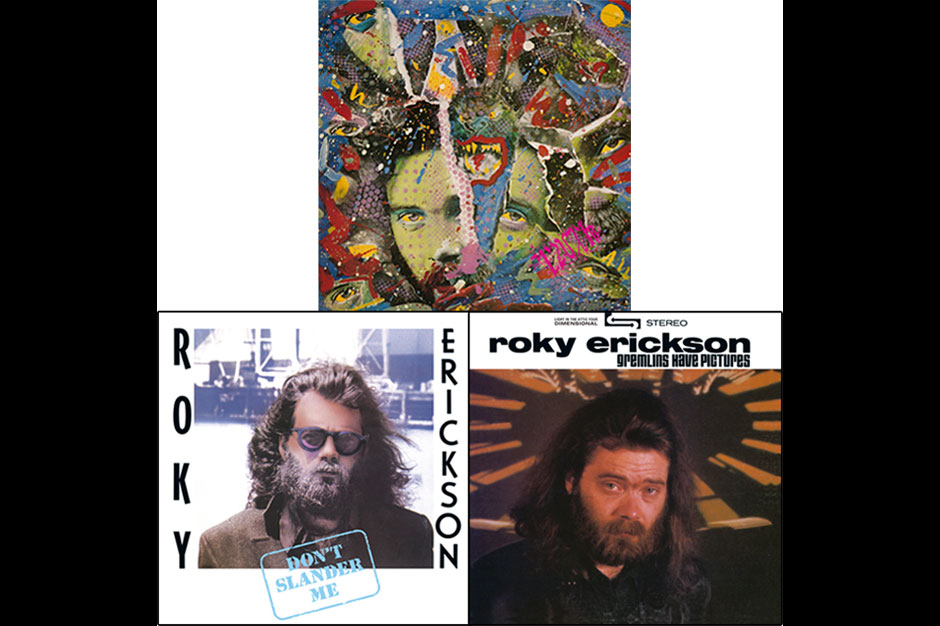 It's always been a tough call, recordings-wise, as to whether this Texas martyr-survivor's authentic persona was more werewolves or London or the authentic gibbering delusions of an electroshocked Rusk State Hospital for the Criminally Insane alum (1969-72). These three albums from Erickson's considerable post-13th Floor Elevators catalog settle no such disputes. (They do prove, however, that Billy Miller was a genius of the electric autoharp.) A vampire, zombie, bloody hammer, ghost, fire demon, two-headed dog, and creature with an atom brain haunt The Evil One, a remarkable rough beast recorded under rocky conditions from 1977 to 1979. Jefferson Airplane bassist Jack Casady provides considerable ballast on Don't Slander Me (recorded in '82), and perfectly crafted tracks like "Starry Eyes" and "Haunt" should have made this guitar-fiend delight a hit. Gremlins Have Pictures collects dazzling live tracks recorded between 1975 and 1983, among other unreleased flotsam/jetsam, providing the missing link between Erickson and acknowledged children such as ZZ Top and Butthole Surfers. R.G.
13.Various Artists, Dabke: Sounds of the Syrian Houran (Sham Palace)
13/21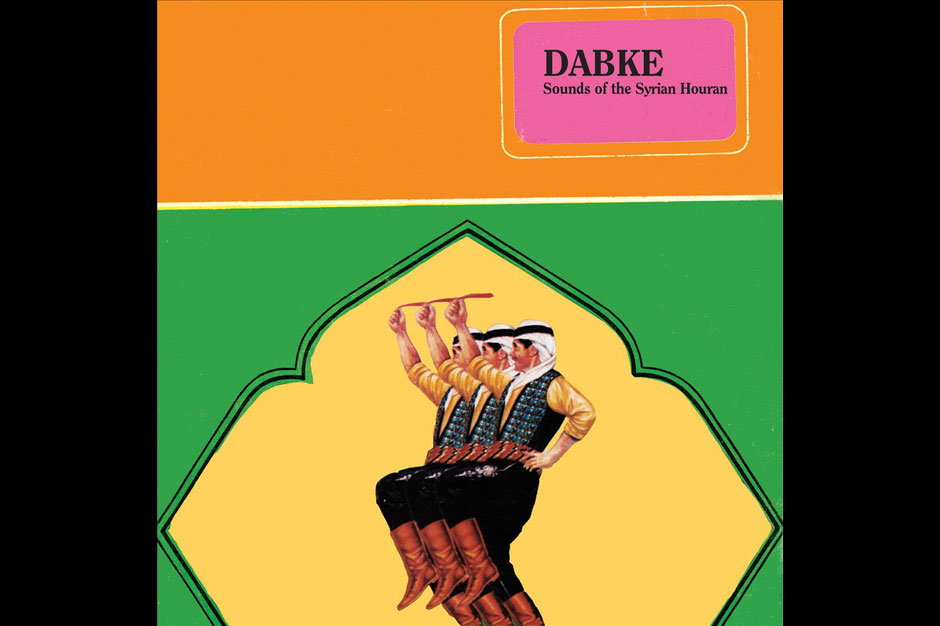 Although he's received the widest exposure outside the region, Northeast Syria's Omar Souleyman ain't necessarily the Bob Marley of Middle Eastern dabke (literally "stamping of the feet") dance music. Focusing on southern Syria, compiler Mark Gergis collected a small sampling of equally emotive electric dabke specialists with varying blends of strident male vocals, female ululations, piercing mazelike synthesizer patterns, cantankerous percussion, and the sampled sound of the droning, double-reeded mijwiz (a short acoustic track suggests its unadorned splendor). It comes together best in Abu Sultan's "Your Love Made My Head Hurt," which suggests gnawa trance music taken to a painfully romantic extreme. Dabke was one of Syria's diminishing opportunities for public expression during the Assad dictatorship, and proceeds from these sides recorded between 1990 and 2010 will be donated to a humanitarian aid organization. R.G.
14.Various Artists, Longing for the Past: The 78 RPM Era in Southeast Asia (Dust-to-Digital)
14/21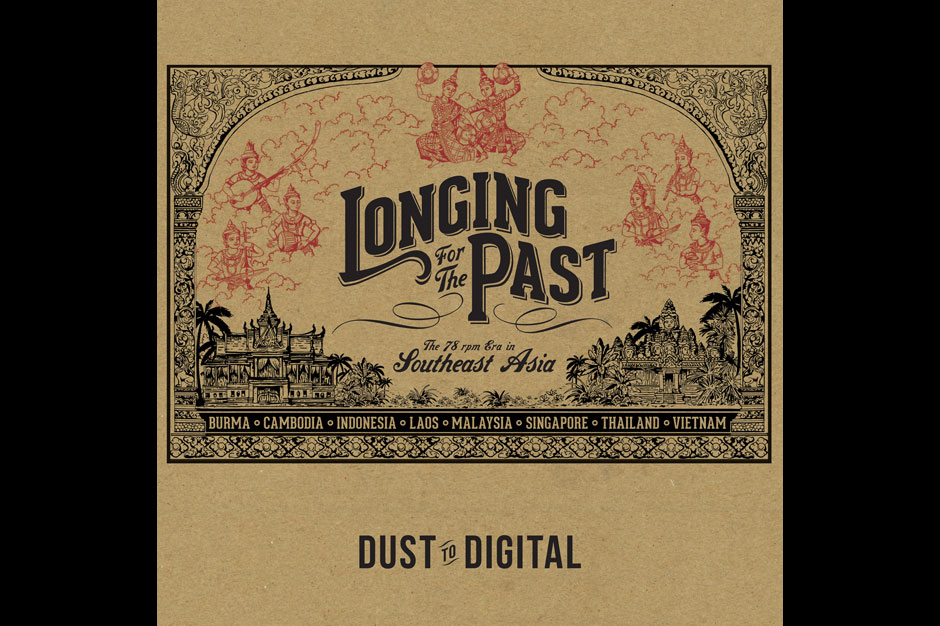 Discover the far-flung wonders of Burmese piano music, Thai military bands, classical Javanese gamelan, and, especially, the nostalgia-dampened Vietnamese vocal arias known as vong co, or "longing for the past" — because isn't that what reissue projects are essentially about? It takes real gumption to pack the earliest recorded music from a half-dozen countries into a cigar box. Dust-to-Digital's latest granular agglomeration consists of 90 scrupulously annotated tracks on four CDs, accompanied by a 271-page book crammed with blown-up colorized postcards and label reproductions. Impossible to summarize in its scope and diversity, this is essentially the classical and folk sounds of Vietnam, Thailand, Laos, Cambodia, Malaysia, Burma, and Indonesia as they evolve into pop over the course of six decades. Moreover, these glorious metallophone ensembles (resembling small boats, or space vehicles), xylophone virtuosos (hammering on vast, curving musical rib cages), and one- and two-string lute things are the collective ancestors to the American minimalist movement, dance music, and synth culture in all its pitch-bending glory — with the blessed brevity that only a scratchy 78 can provide. R.G.
15.Bob Dylan, Another Self Portrait: The Bootleg Series Vol. 10 (Columbia)
15/21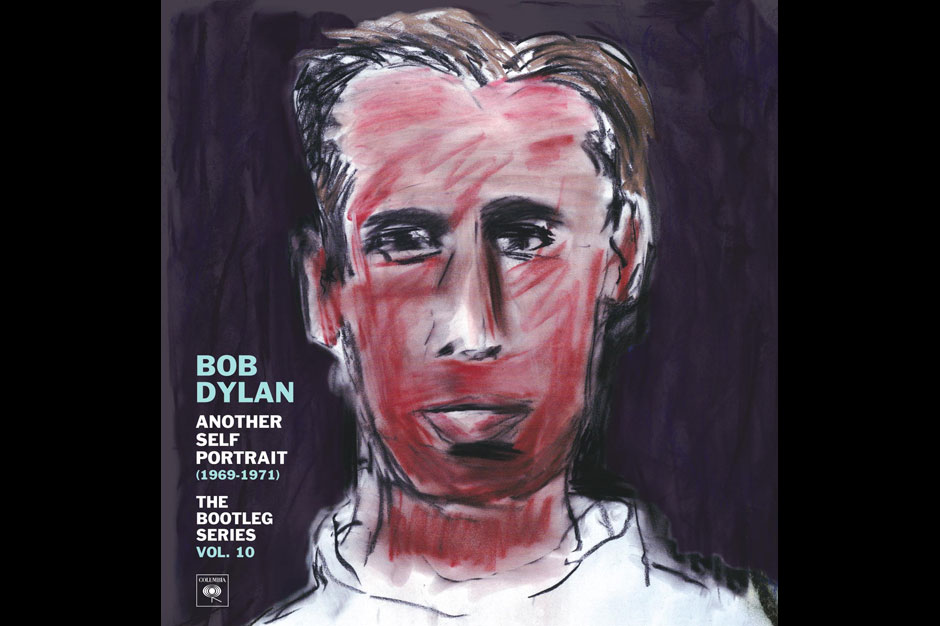 With Columbia about to re-release Dylan's catalog yet again, this double-disc second helping of the 1970 sessions that Self Portrait and New Morning coalesced around shouldn't surprise anyone. One man's trash, in this case, turns out to be a treasure chest of alternate versions (including a stripped-down and haunted "Days of '49"), two Isle of Wight numbers with the Band, old and newer songs recaptured (the 18th-century "Saro" and Eric Anderson's Civil Rights-era "Thirsty Boots" will break your heart for different reasons), and other unreleased jewels sung in a revelatory and downright handsome assortment of vocal personas. "Sailin' 'round the world in a dirty gondola / Sure wish I hadn't sold my old Victrola," Dylan sings on the piano demo version of "When I Paint My Masterpiece," which knowingly concludes an album of sketches, memories, experiments, and 78 wannabes. R.G
16.William Onyeabor, Who is William Onyeabor? (Luaka Bop)
16/21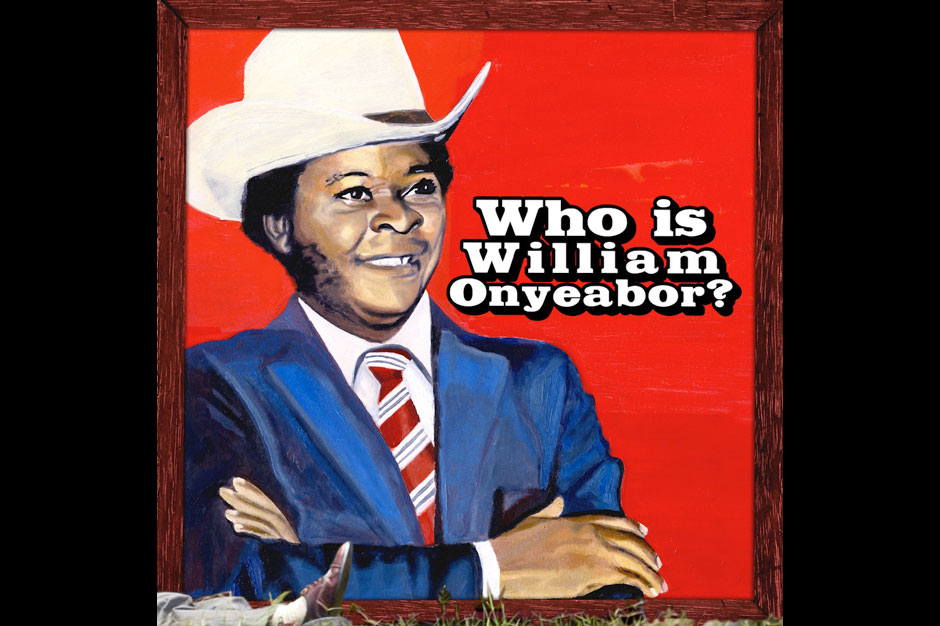 In which, apparently against his wishes, a mysterious flour-mill and record-pressing-plant entrepreneur and now born-again Christian High Chief of Enugu, Nigeria is rediscovered by Western ears for the trance-dancing disco-funk he now largely disavows long after recording it between 1977 and 1985 — presciently on analog synthesizer, augmented by Afropop horns, drums, organ, and wah-wah that he may or may not have all played himself. The songs offer repetitive-chanted life advice in accented English, with piercing girl-group backup — "tell me why you like war," "good name is better than silver and gold," "I'm gonna explode like an atomic bomb" — and they almost all keep on for seven-plus minutes; three last ten minutes, their grooves incrementally shifting and growing more intense as they progress. A clear Western precedent might be Hamilton Bohannon, at least if he ever built a spaceship from radio parts in his basement. And though it may be true that Onyeabor's rhythms anticipated techno, two cuts seem to rhythmically anticipate the electric slide as well. CHUCK EDDY
17.BL'AST, BLOOD! (Southern Lord)
17/21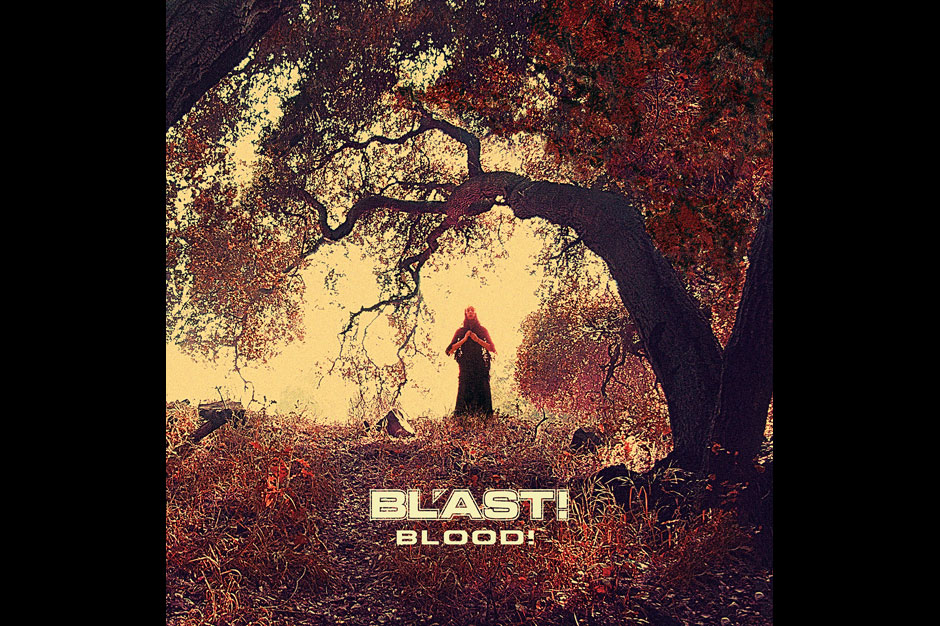 Although BL'AST! haven't enjoyed the same legacies that fellow puffed-chest, ragged-voiced, crossover thrash bands like D.R.I., the Accüsed, or Void have during the past 30-or-so years (they're not even mentioned once in Steven Blush's American Hardcore tome), Dave Grohl's brand new mix of their 1987 album, It's in My Blood (retitled BLOOD! and done on the Sound City board), gives the group back its bite — something savage for a time where bands like All Pigs Must Die, Trash Talk, and Centuries are looking back lovingly to that era. The new version, which avowed BL'AST! fan and Sunn O))) member Greg Anderson is releasing on his Southern Lord label, oozes primordial hardcore menace unlike the original, which suffered from fuzzy '80s overproduction. Moreover, Grohl and his team at Studio 606 unearthed a lost guitar track on the tapes that belonged to the band's short-lived second guitarist, William "Kip" DuVall — better known as the current singer and guitarist for Alice in Chains. Now rescued from oceans of reverb, songs like "Ssshhh" seethe with a rejuvenated anger: Vocalist Clifford Dinsmore strains his vocal cords as he claims the future for himself, guitarists DuVall and Mike Nieder play jagged riffs, and drummer Bill Torgerson jerks in rhythmic spasms. KORY GROW
18.Rodion G.A., The Lost Tapes (Strut/!K7)
18/21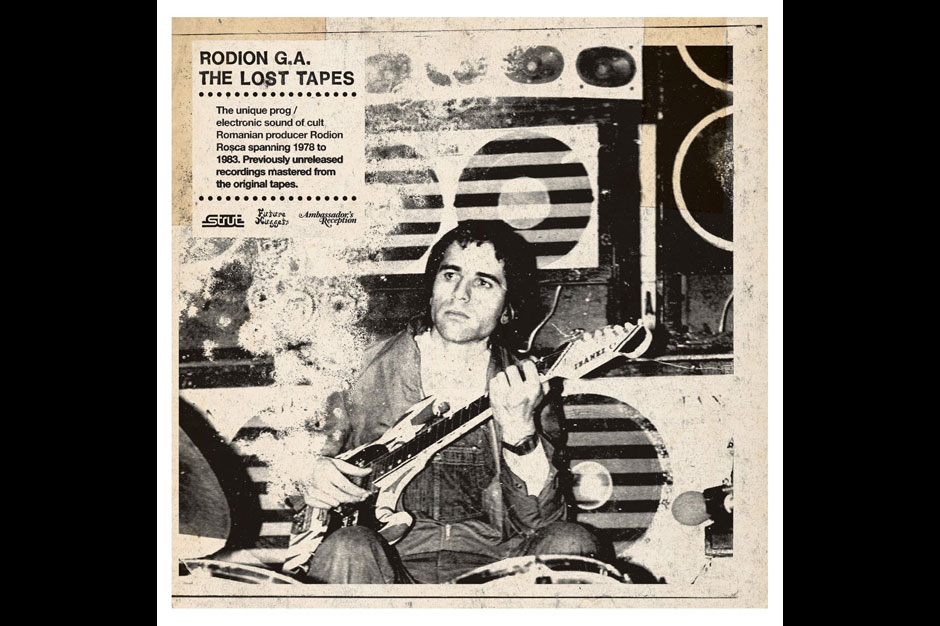 Formed in the mid-'70s, but chucked into history's dustbin a decade later, this Romanian future-pop trio led by bedroom genius Rodion Ladislau Roșca recorded, if nothing else, the most intriguing piece of gymnastics accompaniment you'll ever hear. An excitingly odd hybrid of prog rock, switched-on classical motifs, and East European boogie, "Diagonala" epitomizes the distinctly homemade harmonies Rodion Roșca jerry-rigged on Tesla tape machines, a toy Casio keyboard, an East German drum machine, and a Soviet organ. The thunderclaps of "In Linistea Noptii" and watery gargling of "Salt 83" attest to the blast he was having, without a band rather than with one. "Alpha Centauri" and "Caravane" consist of gooey, heady, space warbles with a krautrock pulse. And if "Disco Mania" is dance music, it's closer to Romanian circle steps than Giorgio Moroder's hustle. Listen closely and you'll hear echoes of the socialist utopia Nicolae Ceaușescu's brutal and repressive policies were trashing as Rodion fashioned his brash bedroom electro-fantasias. R.G.
19.Various Artists, I Am the Center: Private Issue New Age Music in America 1950-1990 (Light in the Attic)
19/21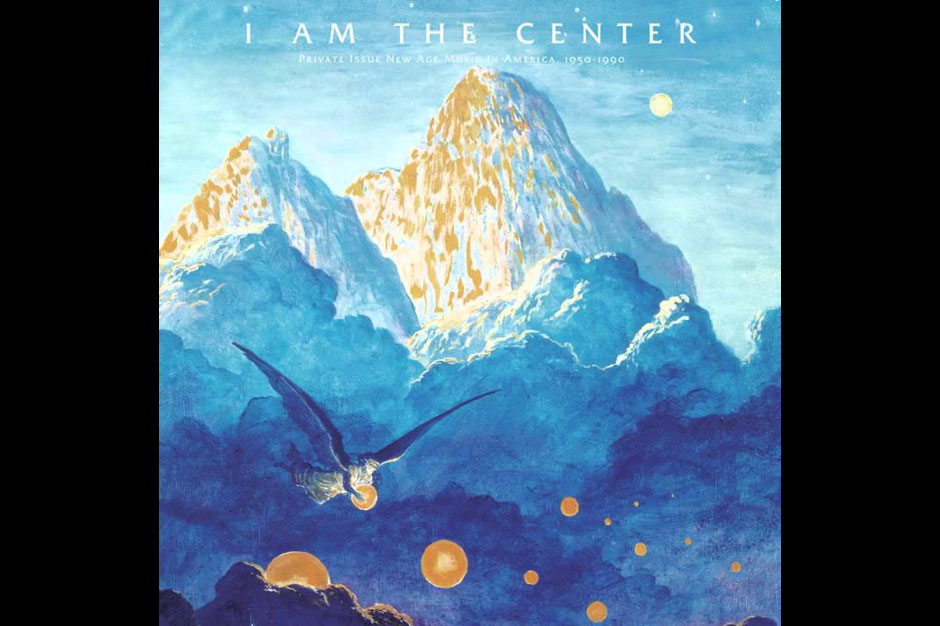 More than just the final frontier in record geeks' uncanny able to flip practically anything into being hip, this sprawling, gently floating, shockingly eclectic 3xLP convincingly makes the case for underground, self-released sauna music as "great American folk art." It's the definitive document of a recent drone upswing that has Numero unearthing Bay Area synth rainbowman Iasos (included here) and Eno-endorsed zither-and-synth shimmerer Laraaji (also included), who is moving from yoga expos to the music festivals that Television plays. The warm fuzzies are a given, but the scope is what's really breathtaking, moving far beyond prismatic synths and Rancho Relaxo Riley: There's Nesta Kerin Crane playing Chinese gongs as the rain falls in a New York alley, Joel Andrews strumming a harp for 12 minutes in a Floridian studio, and a screwed 7/4 symphony from violinist Daniel Kobialka. The final track, the ethereal, Julee Cruise-ish "Waterfall Winds" from 1990, could have earned Alice Damon a Kranky deal in 1995 or 2005 or 2013 — she doesn't even have a Discogs page, so here's hoping there's enough interest that LITA releases the rest of her Windsong II cassette. C.W.
20.Various Artists, The Rise and Fall of Paramount Records, Volume One (1917-1927) (Third Man/Revenant)
20/21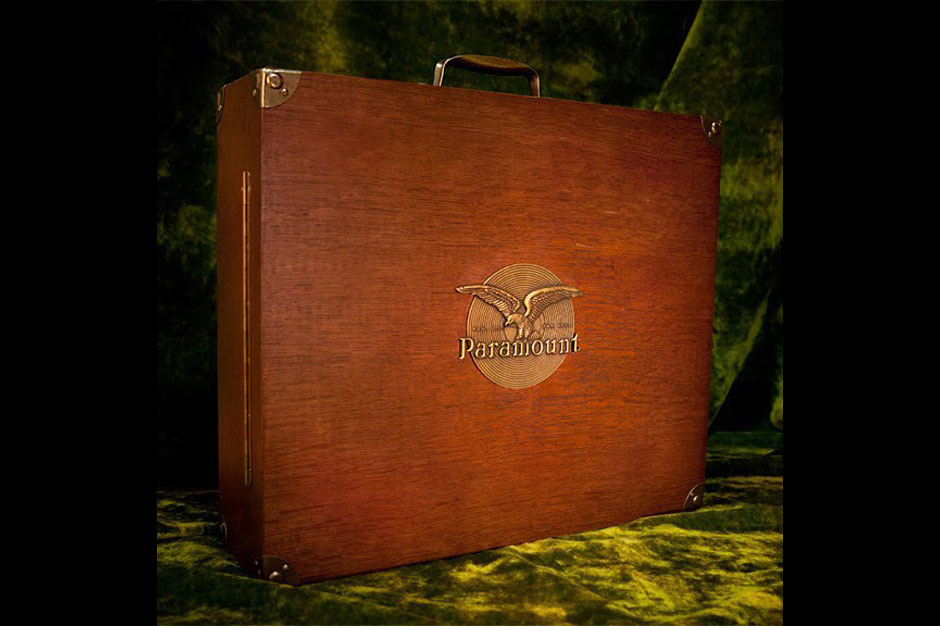 We haven't come close to hearing all 800 tracks included on the USB drive comprising the central component of this box set — and we're not complaining. The first of a two-volume compendium devoted to the entire output of a record company established in 1917 by a pair of white Wisconsin furniture makers who ultimately grokked that "race music" was where it was at, this modern wunderkammern could only have been constructed by a former upholstery apprentice and a John Fahey acolyte. Jack White and Dean Blackwood, respectively, have additionally crammed two books (including Scott Blackwood's marvelous Paramount history) and six 180-gram vinyl records into a velvet-lined coffin representing either R. Crumb's dankest wet dream or worst digital nightmare. From best sellers Ma Rainey and Blind Lemon Jefferson to scores of lesser-known parlor singers, kazoo honkers, gospel haranguers, blues crooners, jazz stompers, mountain musicians, washboard scrapers, and the occasional Hawaiian guitarist, there's seemingly no end to this vaudeville-rooted musical empire extending from Chicago to the deep South. R.G.
21.Stark Reality, Acting, Thinking, Feeling: The Complete Works 1968-1978 (Now-Again)
21/21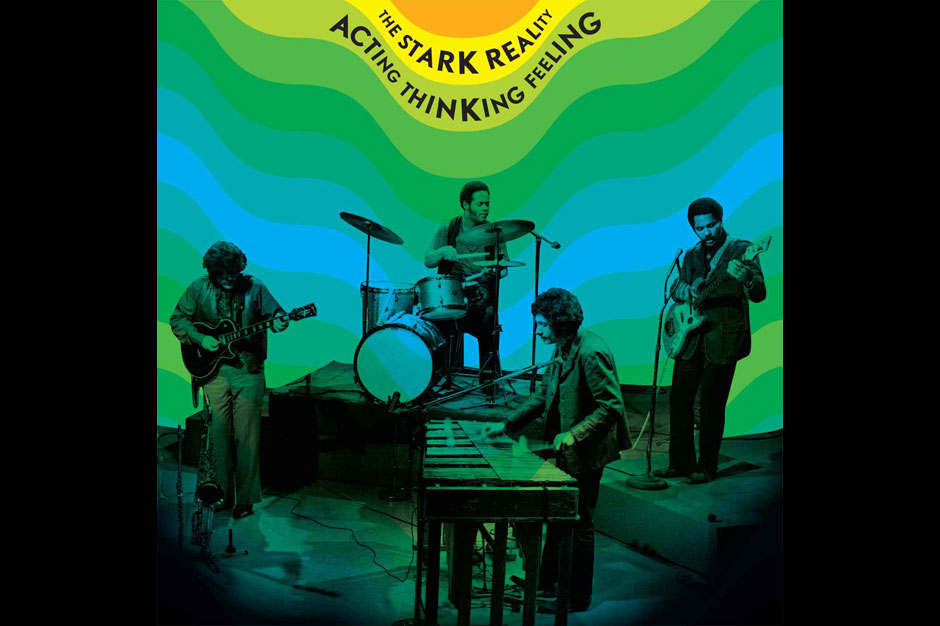 Alternate title: Schoolhouse Skullfuck. When the son of iconic American songwriter Hoagy Carmichael asked vibraphonist Monty Stark to arrange his father's '50s kiddie songs for an educational TV show, he couldn't have imagined anything close to 1970's brilliant The Stark Reality Discovers Hoagy Carmichael's Music Shop, a demented jazz-funk-psychedelia-for-kids odyssey. "Thirty Days Hath September" and "Rocket Ship" begin with deceptively innocent vocals but mutate quickly into stony weirdness, thanks in large part to the fuzzy wah-wah lilt of young, inspired guitarist John Abercrombie. And, at 12 minutes, "All You Need to Make Music" is a bomb-making blueprint for future funkateers, as samplers Madlib, Black Eyed Peas, and Cut Chemist would attest. Disc three's unreleased bounty of Stark originals includes the raw afro-jazz of "Prelude to Say Brother" and the be-here-now title suite. Stark's electronically distorted vibes — imagine Konono No. 1 blowing jazz changes — is the greasy, groovy glue keeping it all together. A vertiginous step into futurities past. R.G.