Ryan Hemsworth Mashes Up Post-Rock, J-Pop With Beyonce, Lorde, Disclosure
Trap-rave meets kawaii on Canadian producer's free bootleg pack
Making good on Canada's reputation for generosity, Ryan Hemsworth is giving away ☺RYANPACKv.1☺, a zip file of his unreleased bootlegs of songs by Beyoncé, Lorde, Future, Disclosure, and others. (And yes, the smiley faces are part of the album's title.)
With an aesthetic that SPIN's Jordan Sargent described as having been "grown from the seeds of Girl Talk's pop revolution, Soundcloud's every-remixer-is-a-star worldview, and even Buzzfeed's celebratory nostalgia," Hemsworth has proved himself an expert navigator of the grey area between mainstream R&B, gritty southern rap, and sparkly electro pop, and he clearly delights in further muddying the waters here. On "Real Talk (La Valse D'Kellz Version)," he mashes up R. Kelly's indignant tirade with the theme from Amelie, while "Mine (Notwist N Shout Version)" pairs Beyoncé with German post-rockers the Notwist, and "Citgo (Hisaishi-fied Version)" sets a scowling Chief Keef against a pastoral oboe melody by the Japanese soundtrack composer Joe Hisaishi.
Hemsworth seems to be going through a Japanophilic phase, in fact: He also pairs Mr. MFN eXquire's "Illest Niggaz Breathin'" with a song by J-pop singer Kyary Pamyu Pamyu, and he fuses Danny Brown's "Kush Coma" with kawaii sounds from the "ultrapop" artist Yoshino Yoshikawa. "フカヨミ (Hatsune Heater Version)," meanwhile, is a twinkly trap bootleg of the vocaloid artist — that is, singing synthesizer program — Hachioji-P.
Download ☺RYANPACKv.1☺ from the artist's Zippyshare link, and see below for the track listing.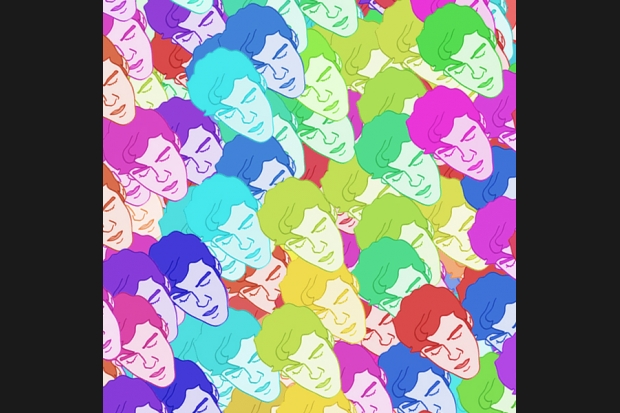 ☺RYANPACKv.1☺
Beyonce, "Mine (Notwist N Shout Version)"
Que, O.G. "Bobby Johnson (Game Boy Advance Version)"
Lorde, "Ribs (Let's Have a Sleepover Version)"
Future, "Honest (Post-Rock Tears Version)"
Disclosure, "F For You (Rejeeected Version)"
Mr. MFN eXquire, "Illest Niggaz Breathin' (Pamyu Pamyu Version)"
Hachioji-P, "フカヨミ (Hatsune Heater Version)"
Danny Brown, "Kush Coma (Kawaii Yoshino Yoshikawa Version)"
Chief Keef, "Citgo (Hisaishi-fied Version)"
R. Kelly, "Real Talk (La Valse D'Kellz Version)"