To finish out the year, we'll be offering the top 25 albums from various SPIN staffers. Today, Contributor Philip Sherburne.
My iTunes library up and died on me this week. The music's still there, backed up on an external hard drive, but all that structure — years' worth of playlists, organized by month and mood and BPM — is gone, locked away in the confines of a corrupted XML file.
This is the part where I'm supposed to say how it's weirdly liberating, forced me to interact with my music in a new way, led to the discovery of hidden gems in the landslide of data, etc., but no: It's an enormous pain in the ass. (Meanwhile, after moving some 5,000 LPs across an ocean and two borders in the last two years, they lie in chaos, a well-intentioned alphabetization project having been abandoned somewhere between Thomas Dolby and Durutti Column. The records huddle in clusters in their Expedit nooks, regarding me with silent reproach.)
It's only by some stroke of good luck that I managed to assemble all my year-end lists before the database imploded, or I would have been well and truly fucked. So in the interim before I deal with the hassle of re-importing and organizing 1.18 TB of music, I've had Galcher Lustwerk's 100% Lustwerk mixtape on repeat. And that part, at least, has been a blessing, and not just because it's on SoundCloud. Out of some vaguely sour-grapes frustration at being unable to get my hands on many of Lustwerk and the White Material label's records this year, I had put off listening to the New York producer's hour-long mix of his own material, but it turns out to encapsulate everything I loved about underground house music in 2013: Rough around the edges, druggy, and, yeah, deep. (As a free, online-only mixtape, it also feels like a fitting encapsulation of The Way We Listen Now, although, frustratingly, it doesn't contain any songs off his out-of-print debut EP, which is currently trading for $65 on Discogs.)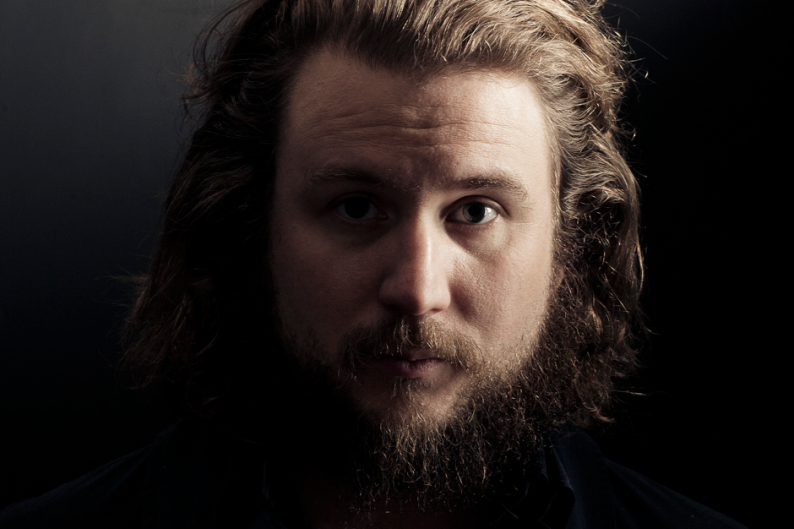 Woozy ruled my year, whether it meant Holden's radiophonic séance The Inheritors or Maxmillion Dunbar's inside-out spirtual house or DJ Rashad's levitating loops — or, for that matter, Kurt Vile's doozy of a Pretty Daze. Haim and Frankie Rose also gave me that funny feeling of the time slipping out of joint, and so did Justin Timberlake and his spaceship coupe. No one rocked woozy harder this year than Queens of the Stone Age, whose …Like Clockwork felt like free-falling into a seismic fault, and there was no better song about machines breaking down than "If I Had a Tail." I, for one, welcome our new lizard-people overlords.
1. Holden, The Inheritors
2. Kurt Vile, Wakin on a Pretty Daze
3. Maxmillion Dunbar, House of Woo / Woo Daps
4. Haim, Days Are Gone
5. Death Grips, Government Plates
6. Ultramarine, This Time Last Year
7. Galcher Lustwerk, 100% Galcher
8. Julia Holter, Loud City Song
9. Tim Hecker, Virgins
10. Queens of the Stone Age, …Like Clockwork
11. Frankie Rose, Herein Wild
12. Kanye, Yeezus
13. Oneohtrix Point Never, R Plus Seven
14. Arp, MORE
15. Carmen Villain, Sleeper
16. Beautiful Swimmers, Son
17. DJ Rashad, Double Cup
18. Earl Sweatshirt, Doris
19. Jupiter Lion, Silver Mouth
20. Shining, One One One
21. Stellar Om Source, Joy One Mile
22. Kelela, Cut 4 Me
23. Clipping, Midcity
24. Ka, The Night's Gambit
25. Justin Timberlake, The 20/20 Experience