E-40's Endless Bounty, Beyonce's H-Town Alias, and Eight More New Rap LP's in No Trivia
Soderberg on Clams Casino, Rich Homie Quan, B.o.B, Childish Gambino, and much more
ALBUM OF THE MONTH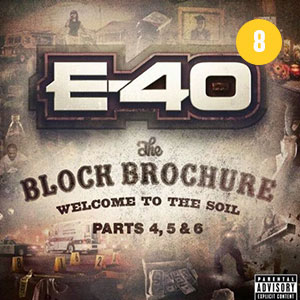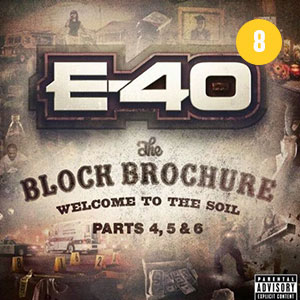 E-40, Block Brochure: Welcome to the Soil, Parts 4, 5, & 6 (Heavy on the Grind)
Nobody needs this much E-40; then again, maybe everybody needs this much E-40. At 46 songs and nearly three hours, this is pretty much a critique-proof, whole-enchilada kind of listen. Is "She wanna sit on my lap like a chair" from "In Dat Cup" actually a hot rap line? Well, not really, but the way he delivers it, with some Southern swing in his voice (because this is a collaborative track with Big K.R.I.T. and Z-Ro), stretching out the air sound in chair, is electrifying.
Plus, you know you're in good hands here, because 40 is just a stellar rapper, which gives him some room to get goofy. On "I'm Pushin'," he provides a complex profile of a hustler ("A gangsta with a soft center, God-fearing, major repenter / The church door open, but I'm scared to enter"), throws out a few lines about police harassment (which hovers in the background throughout), and recalls the exact moment in elementary school when he learned the full extent of American slavery and cried at his desk.
Inspired moments like those will keep you listening even after your ears are completely overwhelmed. No one can release this much product without falling prey to repetition and/or eventually circling the drain, so any accusations of coasting here are both relevant and, ultimately, besides the point. And you get the sense that if 40 heard you say he's coasting, he'd chuckle and then rap a song about how he hasn't fallen off at all, with a hook that goes, "Ooh, I'm coastin'."
SONG OF THE MONTH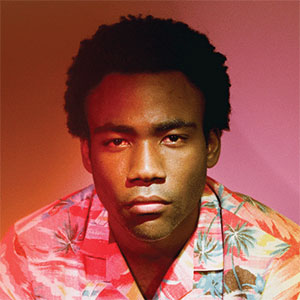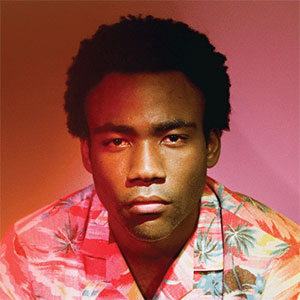 Childish Gambino, "Zealots of Stockholm (Free Information)" (Glassnote/Island)
So one of the least-likable personalities in rap right now cranked out a Rap Game David Foster Wallace hot-mess concept record about oversharing and online neurosis that will only get its due a few years from now, maybe. Let's hope so, anyway, but for now, hitting Childish Gambino's Because the Internet with the dreaded "Worst New Music" tag makes way more sense than calling it "Album of the Month," which I thought about doing anyway. (Even my trolling hits a wall sometimes.) So instead, here's the record's highlight, and one of the strangest rap songs of the whole year: Warmed-over Frank Ocean baby-talk loverman gurgle suddenly kicked to the side for Yeezus-haunted dentist-drill dubstep, with Kilo Kish asking, "Is it real because you're online?" even though she damn well knows the answer ("NOPE"). Meanwhile, Donald Glover himself worries that he'll be shot up in a Denny's with a 3D-printed gun. If Chance the Rapper never left his house, he'd make songs like this.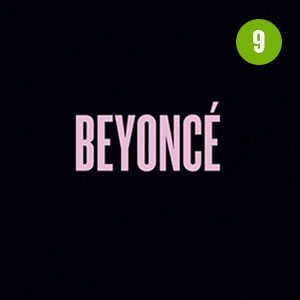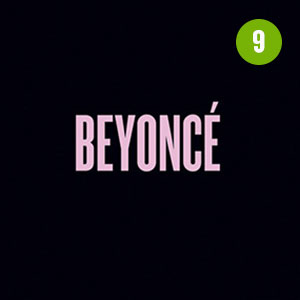 Beyoncé, Beyoncé (Parkwood/Columbia)
So she went ahead and made a Houston rap record, sort of. It's always been tough parsing her various personalities — where Beyoncé ends and Sasha Fierce begins — but here we meet a Slim Thug-esque persona named Yoncé, who only serves to remind us that she's been rapping since her Destiny's Child days, usually over fast-paced and all-over-the-place beats way harder to ride than most hip-hop of that era. And there's no mistaking all the rap nods here, from B's own froggy, Kendrick Lamar-style weirdness on "Haunted" to "Drunk in Love," in which she out-spits her own husband. #SURFBOART.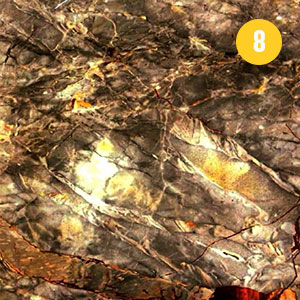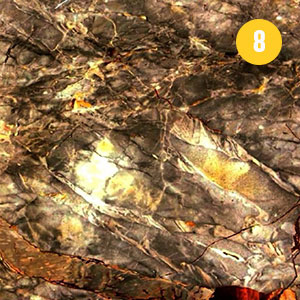 Clams Casino, Instrumentals 3
On the third and supposedly final volume of his glorified-beat-tape series, the cloud-rap hero compiles his recent high-profile groaning, moaning productions (for A$AP Rocky, Mac Miller, MF Doom, and others) but leaves them unadorned by raps, putting them in creaky competition with avant-garde types as disparate as Tim Hecker, Nguzunguzu, and the Necks. "Haunt," one of three unreleased tracks here, is the highlight, a Mogwai-meets-mobbin'-music track with "Am I on Acid?" vocals smeared all over it.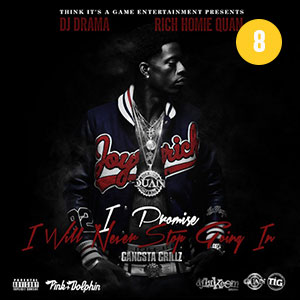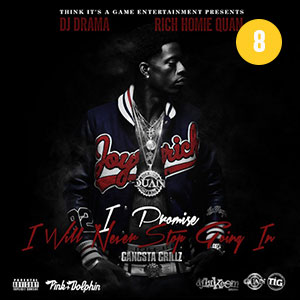 Rich Homie Quan, I Promise I Will Never Stop Going In (Think It's a Game)

So much of this mixtape echoes the mumbling stoicism of his breakout smash "Type of Way," which is just fine, because that song won't get old anytime soon. Or, more accurately, Quan's midst-of-success mixtape begins with the mood of that feelings-filled hit and then utilizes every little bit of emotion floating around inside it, piling bluesy grit atop wimpy singer-songwriter fragility, then drowning it all in Auto-Tune. No mere victory lap or lazy "Mo' money, mo' problems" riff, I Promise is Quan realizing he's on the verge, but fully aware that that don't mean shit in 2013: Plus, he's got a baby on the way.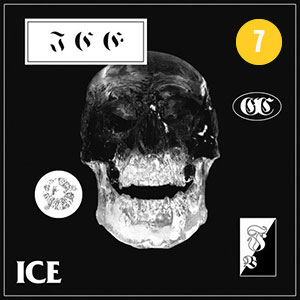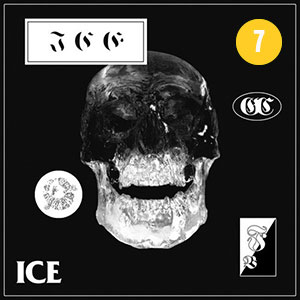 Gorgeous Children, ICE (Vase)
Rapper Face Vega's druggy whisper stalks producer Gila Monster's mix of trap boom and melting jazz, an in-the-pocket-but-on-painkillers style lately usurped by the blockbuster cloud rappers in A$AP Mob, though it's still quite vital in creepier corners of the Internet. This is hot nonsense in the Cam'ron vein, slowed down by too many shots to the brain, and poured over Blade Runner samples, didgeridoos, and Markus Popp glitch.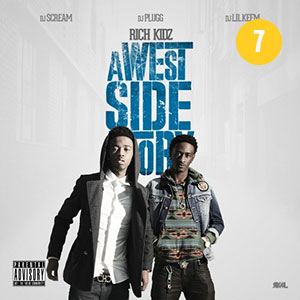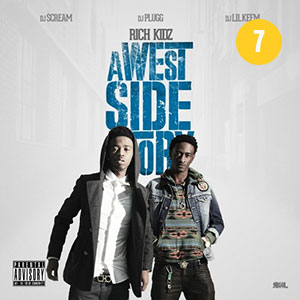 Rich Kidz, A Westside Story
Sure, we've got "crews" who wisely hedge their bets and only occasionally come together (e.g., Black Hippy), plus plenty of tax-write-off groups like G.O.O.D. and MMG. But Atlanta's Rich Kidz are the rare outfit who actually work together and vibe, agreeing on some of the most bizarre post-trap beats and then surrounding that work-a-day weirdness with ringtone-rap-tinged hooks and goin'-in rapping that makes Migos sound downright chill.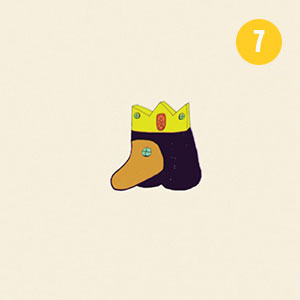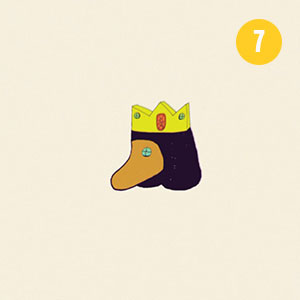 Jeremiah Jae, Dirty Collection Vols. 1-3 (Warp)
The anti-Block Brochure: three EPs, thrown out over the past month or so, adding up to eight sketch-like songs spanning just 20 minutes. This Chicago rapper's fragmented rant-rap style should at least lump him in with the whole peyote-punch line style of Chance the Rapper, Earl Sweatshirt, and others, though really, he makes even those tangential word-jugglers seem focused. A distracted, messy jumble whose power comes from the way these tracks never quite come together without ever really falling apart.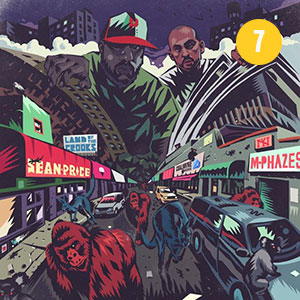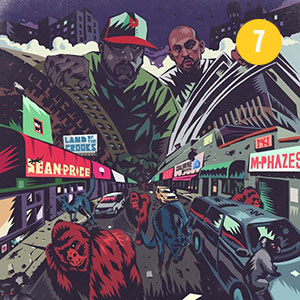 Sean Price & M-Phazes, Land of the Crooks (Coalmine)
Wherein Australian producer M-Phazes teams up with Sean Price — who sounds more laidback than usual, and at times even ODB-like (lotsa poop jokes on this little EP for some reason) — for more roughnecked Real Hip-Hop with enough curveballs (a Big Boi sample on "Dump in the Gut," a G-Unit-esque electro clapper on "Murdah Type Thinkin'") to appeal to anybody who cares about words rapped well, even if this sort of hard-assed, knucklehead stuff lost its appeal for you a decade or so ago.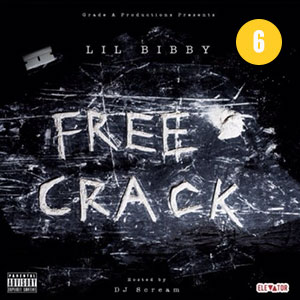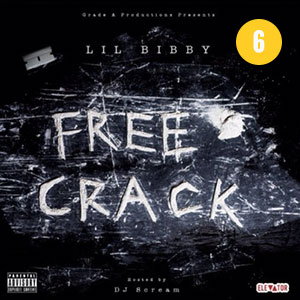 Lil Bibby, Free Crack (Grade A)
He's from Chicago, and riffing on the same dead-eyed drill of Chief Keef and others, though a little more infected by an old-fart sense of #skillz and possessing a compelling, weathered maturity. Bibby's voice is Scarface-commanding, and he raps in a kind of scruffy street-dude style that just sounds sick of it all. Coming out of a scene that's seemingly filled with rappers content to convey hopeless reportage, his never-settling insight is notable. But in the grand scheme of things, you can get this kind of snarling, stuck-in-the-early-2000s tough-guy stuff anywhere.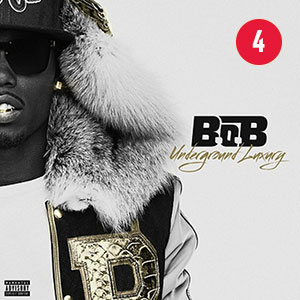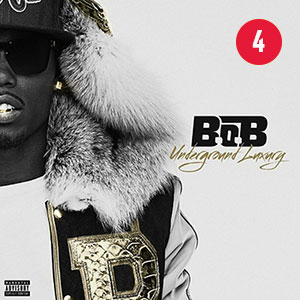 B.o.B., Underground Luxury (Grand Hustle/Atlantic)
The title is a clueless attempt at a Kanye-style false binary; it's there to justify B.o.B.'s continued inability to stick to a sound or separate the best elements of his personality (a nimble, welcoming real-rap-gone-South drawl) from his truly frustrating desire to not only pander, but bend over backwards in the name of pop appeal. He never sounds entirely out of place — he knows how to sell these half-steps into mall pop — but he rarely sounds comfortable, either. "I ain't even got a genre," he boasts on "Back Me Up," his brain infected by A&R crossover talk. He should be delivering that line like it's a lament.