The most heavily bleeped radio hit of 2013 was, without a doubt, Lil Wayne's "Love Me," featuring Future and Drake, and produced by Mike WiLL Made It. To wit: There are eight bleeps before the first verse! And that first verse, courtesy of Weezy, starts with three bleeped words in a row! When all's said and bleeped, there are, by my count, 65 bleeps total! Still, none of that is even remotely distracting. When I crank up "Love Me" in my janky '88 Mazda, Mike WiLL's all-encompassing, from-the-window-to-the-wall, soothing-yet-treacherous production transforms the car's spare, gray interior into a lush, kush-clouded, crushed-velvet-banquette VIP, where a crepuscular whorl of lurid justifications is already in progress. As the tingly, filtered-the-fuck-out swirl fades, every surface seems to reflect my slack-jawed mug back at me.
Variations on this phenomenon were not uncommon in 2013, thanks to the Atlanta producer/songwriter born Michael Williams. (His stage name was bestowed by his then-mentor on 2008's "Star Status Freestyle": "Gucci Mane slayed it / Mike Will made it"). But as Mike WiLL's sonic universe has evolved from those early Gucci projects, he's now conjuring an eerier place saturated with deep hues — Persian indigo, vivid burgundy, midnight green, oxblood, all phasing in and out of focus. At times, it's like you're blissfully drowning, floating through a blackwater stream surrounded by schools of neon Tetra. Breathtakingly tempting, but unstable and unnerving, it's a place you explore without a return plan.
And after years of devastating global economic catastrophe, a widening chasm between the rich and everyone else, and near-constant, Internet-stoked racial animus, perhaps it was inevitable that our dominant musical psychology in 2013 would grow more dark and extreme, more escapist and existential. In SPIN's Album of the Year essay, Christopher R. Weingarten ticks off countless artists who have entered "the void" this year, finding refuge not in opulent fantasy but edgy severity, offering a dankly clanking purge via negative spaces and nuanced nothingness. Mike WiLL Made It has pushed in another, though related direction. With tracks for an assortment of artists (from Future to Jay Z to Rihanna to Miley Cyrus), he has brought his ominously atmospheric, party-in-the-ruins tint to a variety of contexts: rap, R&B, and pop.
In 2012 alone, he provided 2 Chainz with his career-defining moment via "No Lie"; gave Juicy J a startling star turn with "Bandz a Make Her Dance"; and refined Future's come-up with the woozy, cry-from-the-void Auto-Tune plaint "Turn on the Lights." And while those tracks were still makin' it rain in the 2013 zeitgeist, Mike WiLL churned out six more Top 40 hits, in addition to becoming Lee Hazlewood to Miley Cyrus' Nancy Sinatra (heh heh). He's now the auteur of "turn up," which in his parlance also means "that real shit, woo woo," but for the rest of the population means that song or that moment in a song, when the known world, or the members of the known world posted up in a club (or at least on Twitter), all gasp and howl, "Awwwwwww, naaaaaahhh!"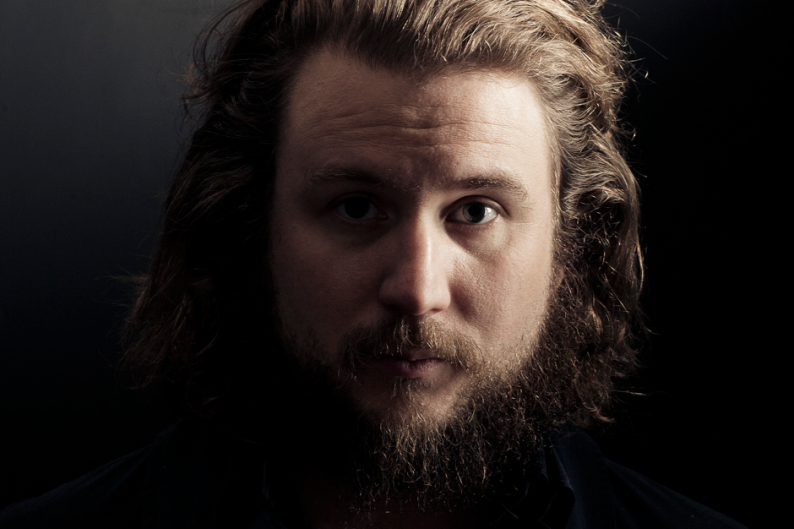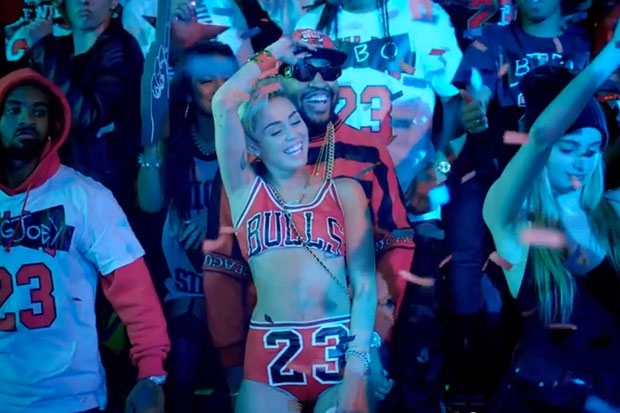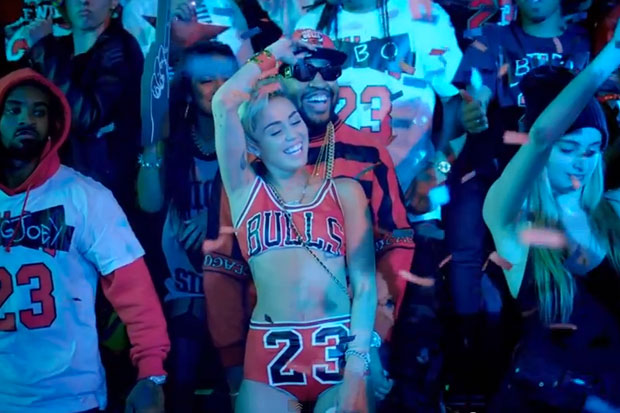 And this year, Mike WiLL Made It made it all about the "Awwwwwww, naaaaaahhh!" Because it was an "Awwwwwww, naaaaaahhh!" kind of time. Like, errrthing's still fucked-up and errrbody's still reeling, so we need to get "turnt," but, and there's always a but, the distinctly hip-hop knowledge lingers that "EVERY DREAM HAS ITS PRICE," as we were cautioned by the epigraph to this year's excellent The Rap Life documentary series. Virtually every major Mike WiLL joint in 2012 and 2013 could've come affixed with that statement and/or warning (except, say, Ciara's silky-slurpy "Body Party" and Kelly Rowland's come-hither "Kisses Down Low," because, well, sheeeeeeeeit).
Of course, selecting someone as Artist of the Year who is mostly known as an enabler of Miley Ray's Minstrel Bop or as a disembodied name echoing at the beginning of other people's tracks is a bit unconventional (some in the SPIN office were even giving the side eye). And here's the rapper-producer Travi$ Scott, earlier this year in an interview with The Fader's Sam Hockley-Smith, diminishing Mike WiLL's aesthetic: "I feel like I'm the opposite of the system — I'm the opposite of what Mike WiLL is," says the young Kanye West confrere, known primarily for his work on Yeezus and the G.O.O.D. Music comp Cruel Summer. "You will not be able to compare me to a Mike WiLL or to a Young Chop or any of these niggas… Those people get high off of making No. 1 songs. I'm into making No. 1 fucking albums. Extended long projects that are consistent. That system is the A&R calls you, like, 'Oh I need a beat for this nigga's album, for so-and-so's album.'"
With all due respect to the esteemed Owl Pharoah (see Scott's refreshing 2013 solo record), the above shots distort and misrepresent Mike WiLL's approach. He's never taken the obvious path to No. 1 — back at the beginning of his grind, he turned down a chance to join Gucci Mane's Brick Squad and work with Lex Luger and Southside, go-to producers for Waka Flocka Flame, instead forming his own production company, Eardrummaz Entertainment. Also, warped, almost nihilistic strip-club ambience is no pop slam-dunk. Truth is, some artists have their ear to the ground of now — not how the world should sound, or will sound — but how it sounds at this very second. And as mentioned above, we have been in a dizzying freefall of fucked-upness, and Mike WiLL Made It is tuned into that particular frequency with an uncanny focus.
Burying us in the most superficial signifiers of "escapism" and "pleasure" (flesh, chemicals, currency), his tracks apply the oh-god-no queasiness of dubstep's bottom end to blown-out 808 carpet bombs, while plinking countless, creepily screwed variations on the "Tubular Bells' intro to The Exorcist. It's as if he turned EDM's bouncy-castle mosh pit into a grimly bawdy, druggy-and-foggy Champagne Room of the Mind, or "circus of the soul," shout to Lawrence Ferlinghetti. He contends that he's no mere purveyor of "stripper music," but the man doth protest too much. In his filter-frenzied hands, the shake club becomes a seductively tangible 10th Circle of Hell: Fuckery.
Consider the defiant pathos of "Love Me," wherein Drake and Lil Wayne pretend the bloodsucking world outside doesn't matter as "long as my bitches love me." Everybody loathes and covets their fame and money, but in the song's secluded space (where they are serviced, humored, and supposedly protected), nobody can hurt them, though one doubts how far the love of the bitches in question might extend. As Weezy puts it, "Uh, pussy-ass niggas stop hatin' / Lil Tunechi got that fire / And these hoes love me like Satan."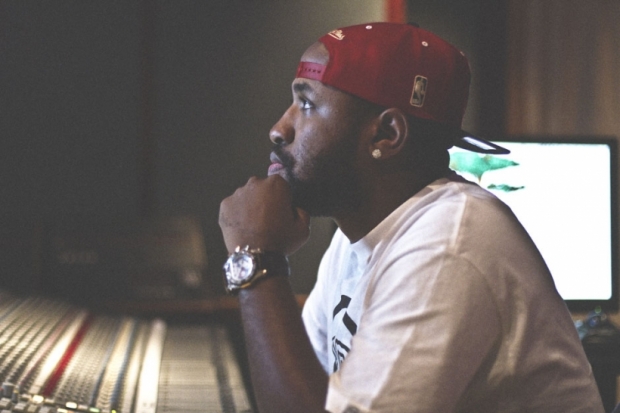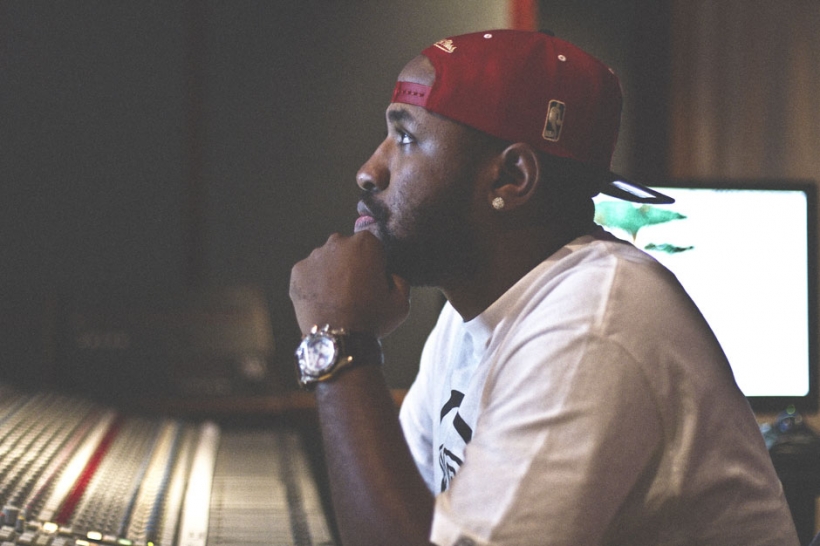 In the '80s, debauched, despairing rock stars often ended up prostrate in their gilded bathrooms, coke outlining their reddened nostrils. But in Ace Hood's "Bugatti," Hood's podnas (Rick Ross and Future) flaunt and spend their money with a vengeance, using it like a weapon to constantly degrade their haters, then using it to hire hitmen to reduce those haters to a puddle. Sexual relationships appear to be the least of their concerns (they barely have time to "hit it"), and when they wake up in a stoopid-expensive car (the titular Bugatti) — which could be a very good or very bad thing — they only have each other to watch their backs. It's the frat house as safe house. As misanthropic as it is misogynistic.
The situation sketched by Mike WiLL songs is that the country, especially the African-American community, is ass-out broke and thirstily spiteful, while the rap-star-as-rock-star remains an understandably embattled outlier. A prime example is Future's audaciously bleepy "Shit," which despite its mesmerizing vocalese is a haunted, bitter, vindictive piece of shoot-'em-up. In Juicy J's multi-city party track "Show Out," the Memphis vet is on a ballin' junket with Atlanta's Young Jeezy and Detroit's Big Sean, but the beat's stomp is all wobbly, haters abound, everyone's armed to the teeth, and poor Sean even gets the Heisman from some "ratchet hoes." There's humorous stage business in this world, for sure, but success or excess usually has a nasty double-edge: Even on 2 Chainz' "Fork," the wisecracking MC has a dream that rap's not working out and he has to start cooking dope again. (Though his skrrrt's and asides — "My stove deserves a shout-out / I'm like, 'What up, stove?'" — are typically hilarious.)
All this is obviously related to Rick Ross' coke-pasha escapades and the Weeknd's boy-can't-help-it drama-clubbing and Drake's lonely-at-the-top humblebraggadocio, but Mike WiLL takes it to the point of blackout delirium and paranoia — the room always feels like it's spinning. "Pour It Up" casts Rihanna as a strip-club empress, but as the track reverberates and drifts, RiRi wails and chants, "All I see is dollar signs," as though she's sleepwalking through a flesh-rippling purgatory. And on Miley Cyrus' coming-of-age booty-selfie slumber party "We Can't Stop," Mike gives an off-kilter buzz to a Disney-does-The Bling Ring pop singsong as Cyrus officially begins her 2013 media campaign to Scandalize and Infuriate/Promote. It's a kooky curio, of course, but the songwriting's there, and you can't stop rubbernecking.
The rest of Cyrus' Bangerz is more problematic. As America's Ratchet Sweetheart, she obviously appealed to her executive producer's appreciation for life's underlying absurdity, perversity, and, yes, Fuckery. But ultimately, Cyrus didn't bring much to the table except her willingness to say anything, do anything, and take her clothes off for anything. (She also brought a No. 1 lung-busting ballad in "Wrecking Ball," but that was Dr. Luke's department.) Furthermore, "23," the first single from Mike WiLL's 2014 full-length Interscope debut, is tainted by Cyrus' numbing rapping, though the track itself features one of the springiest, heart-racing-est trap beats of the year, with a chorus that practically massages molly into your tongue.
Mike WiLL's Miley-mania also felt like a sort of ridiculous gift to himself: Instead of flaunting his Maybach or leather jogging pants, he paraded around his acquisition of a crazy white mascot. Not excusing it at all, but if it bends over like a stunt and twerks like a stunt, then it's a stunt. A more appropriate victory lap came from his latest mixtape, #MikeWiLLBeenTriLL, again featuring his finest collaborator, Future. Opening with a horror-flick synth buzz, "Faded" gets both more woozy and more insistent, a lumbering phased-and-filtered sound bed cut with snippets of crowd-roar that function like static and crackle on a dusty 45, and leave you checking to see if something's wrong with your system. Future dips and slips around the border between celebration and confession, dropping one-liners ("Even I look at my diamonds / Sometimes I kiss 'em"), blunt realism ("Throwing shots of liquor on my liver"), and acknowledgement that a high price has been paid ("This is a young real nigga, real pain").
In the "23" video, Mike WiLL taunts, "Hey, y'all scared to do it how I do it," while a laughably lifted Wiz Khalifa cackles. And maybe he's right. Other producers either want to seduce or challenge or entertain or freak out. But this beat-making maestro does all of the above. So, regardless of your perspective, here's one conclusion that would be perverse to deny: 2013 was the Year Fuckery Broke, and Mike WiLL Made It provided the soundtrack that invited us all to spank the teddy bear. Woo woo!