SPIN's 20 Best Metal Albums of 2013
They came in like a wrecking ball: a pair of violinists, some Norwegian garage grinners, a gaggle of sixtysomethings, a roving Deftone, and something called "The Pecan Tree." Enjoy.
1. SPIN's 20 Best Metal Albums of 2013
1/21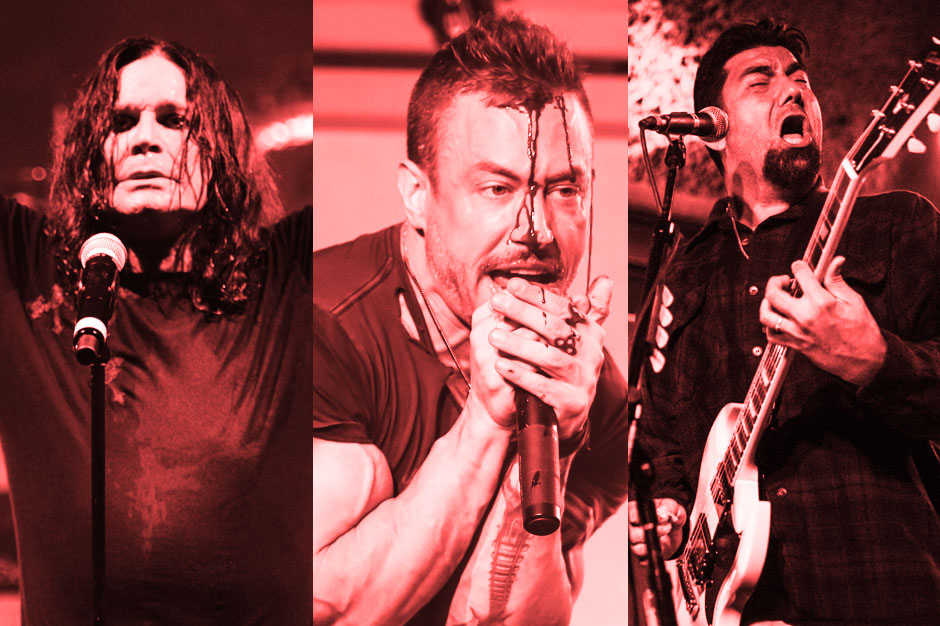 2. Nails, Abandon All Life (Southern Lord)
2/21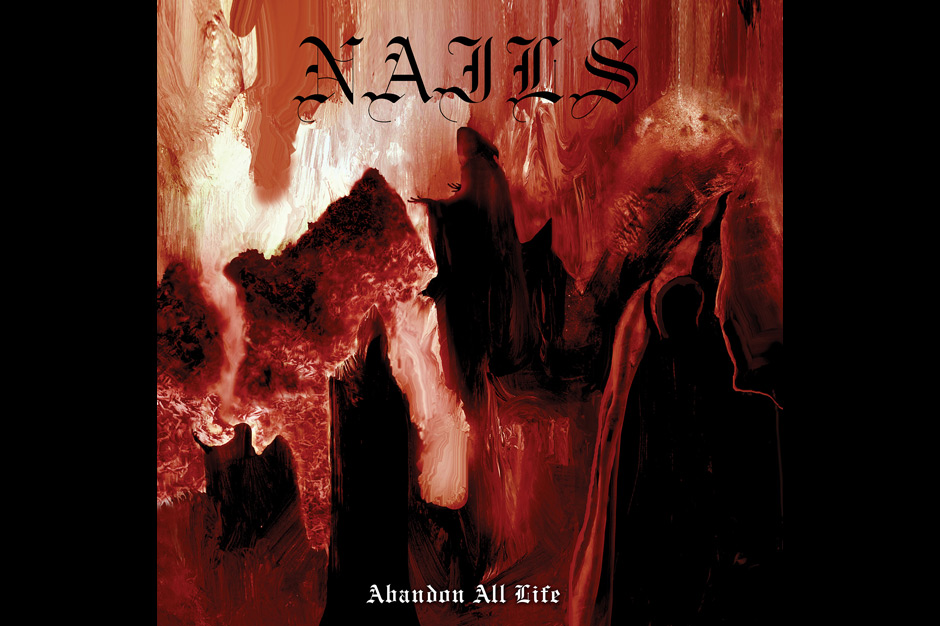 This 17-minute, 17-second avalanche from these bleakblast Californians is the grindcore event of the year. Nails are as surgically precise as the pistonlike drillers in bands like Brutal Truth or Discordance Axis, but they're not about showing off: Kurt Ballou intentionally records their music like a crust band drunkenly stumbling into the studio for the first time: blown-out, blackened, mucky, screaming at a wall. They use grind merely as a teeny-tiny canvas — you can hear bits of classic thrash, D-beat, and death metal in the 43 seconds of "Absolute Control" — and are just as vicious with a Thurston-y feedback solo ("Pariah") as a five-minute sludge opus ("Suum Cuique"). CHRISTOPHER R. WEINGARTEN
3. Portal, Vexovoid (Profound Lore)
3/21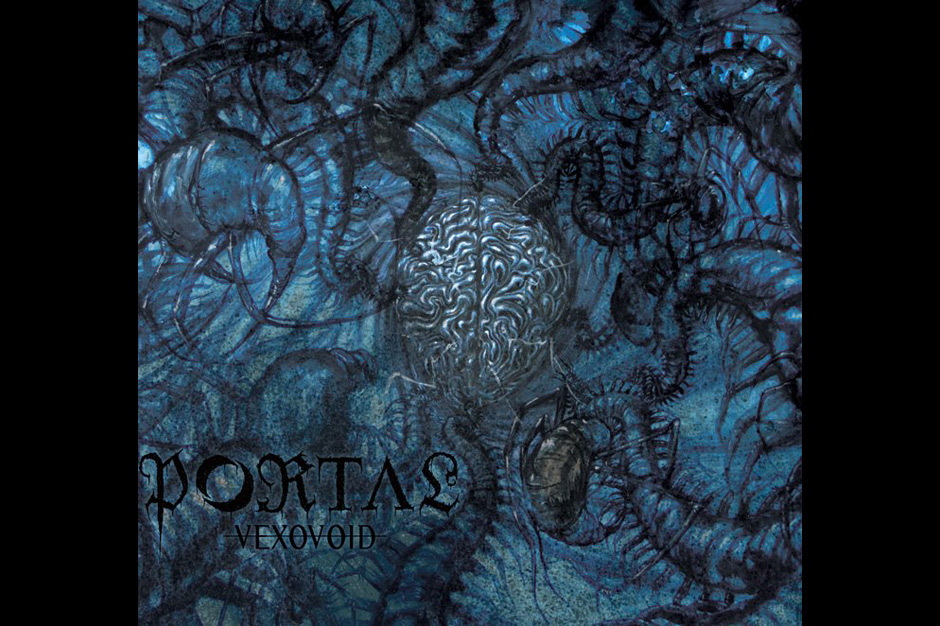 The fourth full-length from Australia's Portal is an impossibly dense death metal album that lasts only 34 minutes, but its seven songs are so saturated with redirections and misdirections that the listening seems to take longer, as your overtaxed brain (that's it on the cover, perhaps?) does double-time to keep up. The elements are familiar enough — malevolent yammers, suffocating guitars, ruthless drums — but they're shaped into strange composites. Rhythms slide past one another; one instrument charges ahead while another sets its own course. The vocals are plunked in the middle, on the top, or sometimes seemingly off to the side. These layers are sandwiched, too, compressed so that, as with a harsh noise record, you have to lean in all close and quiet to tease out what is going where and when. Here we are closing the books on 2013, and we've only now feel like we've started to get a sense of the way this thing moves. Maybe. GRAYSON HAVER CURRIN
4. Wrekmeister Harmonies, You've Always Meant So Much to Me (Thrill Jockey)
4/21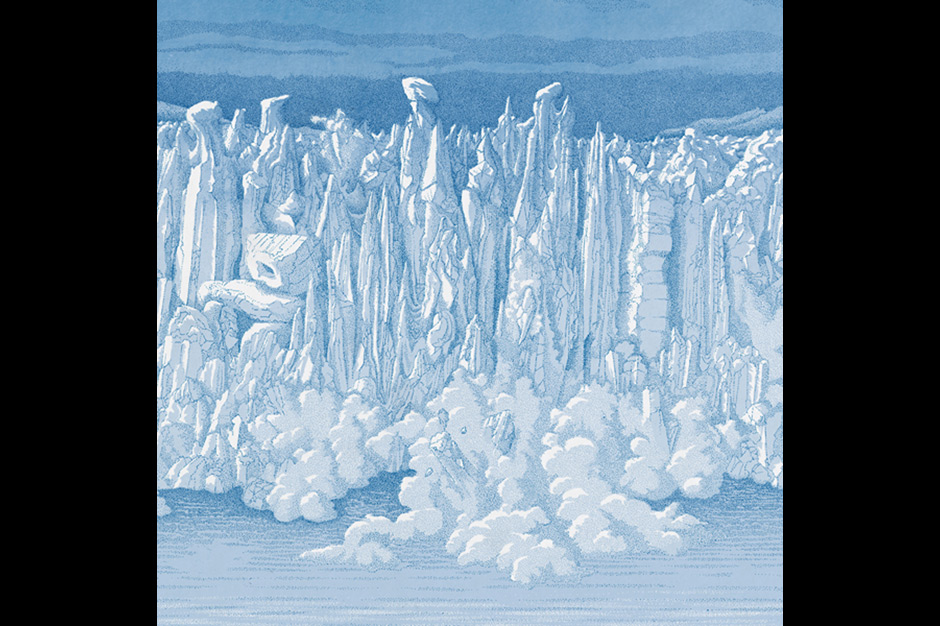 In recent years, there's been a fascinating new crew of artists interested in the tones and powers of heavy metal and harsh noise, from the blackened bursts of Sutekh Hexen and Wold to the nightmarish dioramas of Locrian and Horseback. These can be guarded communities, though, where sentries within both genres bicker over the bona fides of new projects that might threaten their codes. False noise or false metal: It's all the same moat. You've Always Meant So Much to Me is the second album from Chicago sound artist and collaborative hoarder J.R. Robinson under the name Wrekmeister Harmonies: Over the course of one 38-minute suite, it moves from a vaguely sinister drone (where muted guitars and wheezing saxophones thread together long, eerie tones) into tumescent doom metal (where martial drums batter a guitar so distorted it sounds like a shouting match). But beneath the melee, you can still hear the strings and the hum girding the doom like black lace. The supposed line between noise and metal as a blurry continuum, not a harsh divide. G.H.C.
5. Palms, Palms (Ipecac)
5/21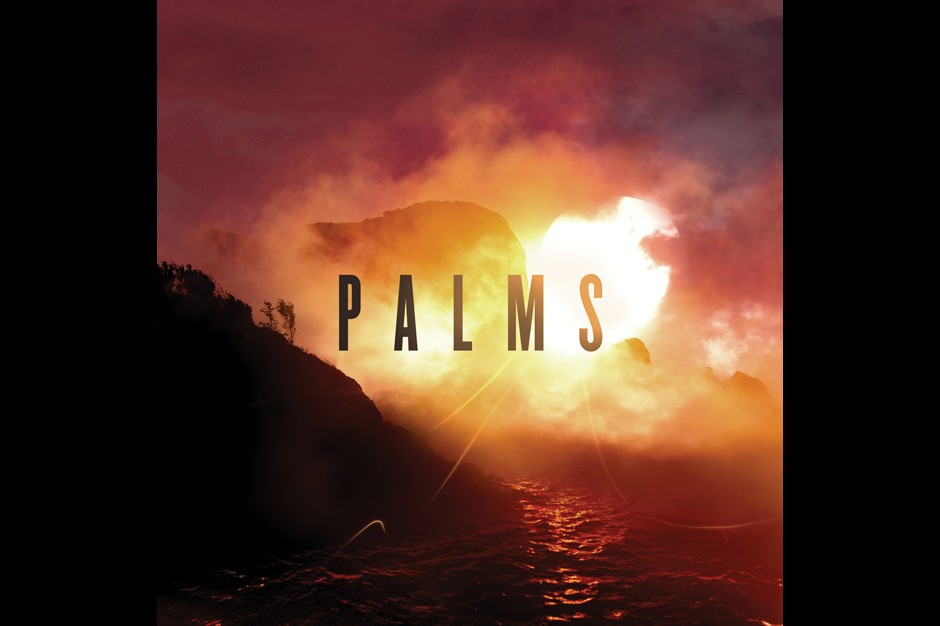 Alt-metal's Audioslave needs about as much exposition as their lineup: three-fifths of post-metal hypnotists Isis and the dreamy croon of aggressive music's biggest heart-sleever, Chino Moreno of the Deftones. No alarms and no surprises, so the touchstones are everything you'd expect: the Cure, Quicksand, 4AD, Swervedriver, Mogwai, Radiohead. And the result is exactly what you'd hope for: a warm, floaty, romantic churn full of verses that drip and choruses that explode and bridges that melt into the ether, a place where every day is Valentine's Day and every Valentine is bloody. C.W.
6. Voivod, Target Earth (Century Media)
6/21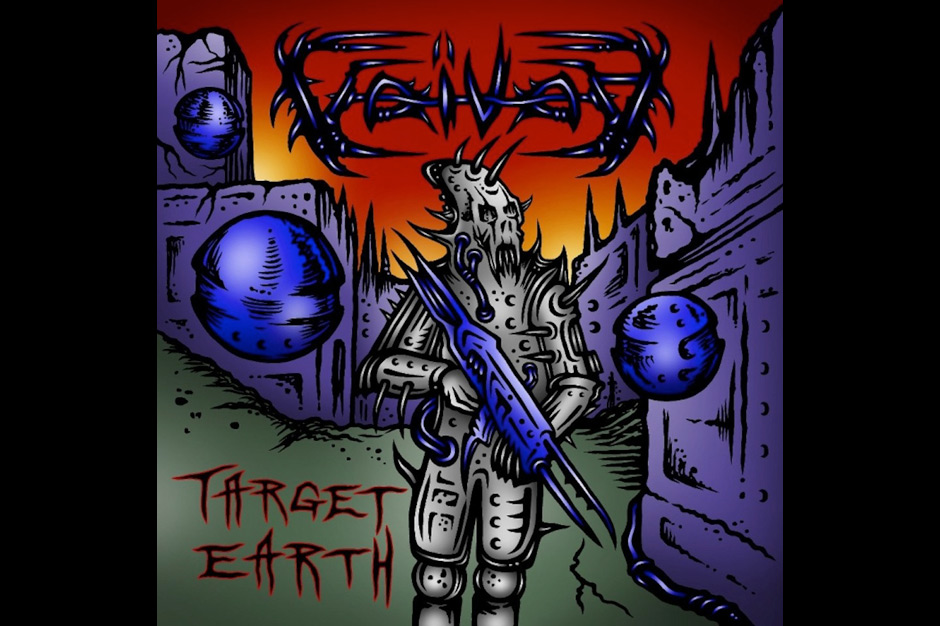 Even with new guitarist Chewy standing in for late and irreplaceable Piggy, these eternal Quebec science-thrashers still can't be mistaken for anybody else. They still load their conspiratorial futurism with environmental horror, alien visitation, chaos theory, and drone weaponry. They still turn trigonometric corners. They still tuck numberless idiosyncrasies into the wormholes: Inuit throat singing in the First Nations folklore-derived "Kluskap O'kom," a Greek oud intro in the black-ice depressive "Empathy for the Enemy," rain-forest polyrhythms and intercepted satellite static and aluminum-smelting musique concrete elsewhere. The album kicks off with cyber terror, via a hacker attacking the power grid; "Corps Etranger," cold and clammy then raging, is recited in French. Nuclear dirge "Warchaic" looks to rebuild a wasted world; punk protest "Resistance" shouts out solidarity with gas-masked street demonstrators toppling champagne-sipping gargoyles from ivory towers. Eventually, the album concludes with the ominous snippet "Defiance": black clouds, world in flames. It somehow doesn't feel like the end, but it does leave you hanging in wait for this one-of-a-kind band's inevitable next chapter, a year or a decade to come. CHUCK EDDY
7. Power Trip, Manifest Decimation (Southern Lord)
7/21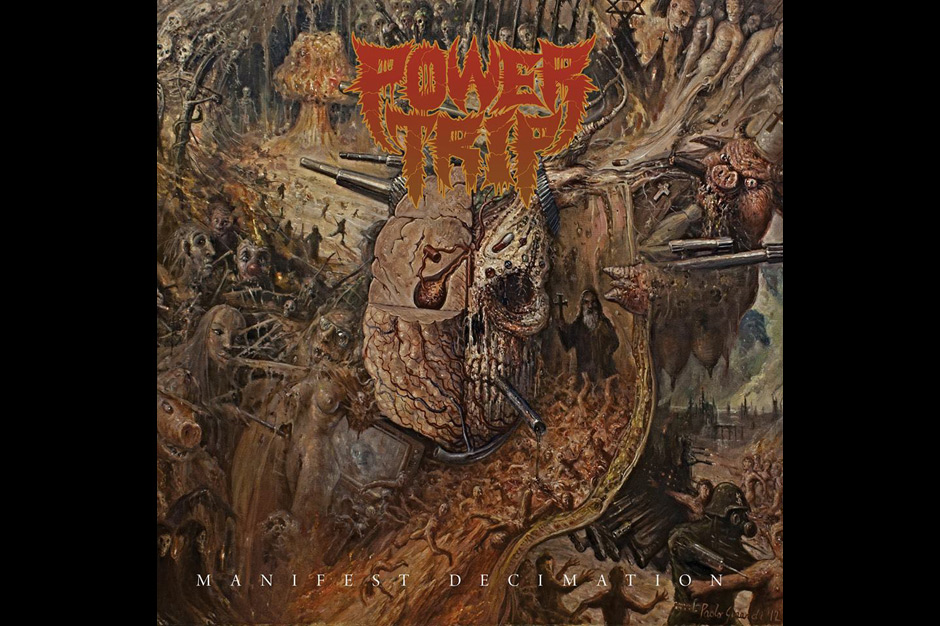 Straight out of Texas's City of Hate, here's 35 grueling minutes of punch-your-face loathing: These Dallas dudes might not realize a previous Powertrip from L.A helped invent "speed metal" with their own debut 30 years ago, but they know their '80s regardless. Their first full-length's meters-deep wall of murk suggests they absorbed all that Discharge/Metallica/Slayer/Kreator/Prong/Cro-Mags brutality via fourth-generation C-90s and VHS tapes. Riley Gale roars and grunts and slobbers about destruction's aftermath through a unrelenting echo that doubles whenever his bandmates do their gang-response thing, and the voices are buried beneath twin-guitar grime that only intermittently coalesces into discernible riffs. Whole thing sounds recorded in a cave. The bloodthirst turns more moshpitty in the middle, but neither song lengths, tempos, nor themes resort to typical skate-rat thrash-throwback novelty. And though hints of industrial electronics opening and closing the proceedings and dystopian movie samples throughout signal a band unwilling to be tied down, sometimes you'll probably feel you are — to the tracks, with a locomotive headed your way. C.E.
8. Red Fang, Whales and Leeches (Relapse)
8/21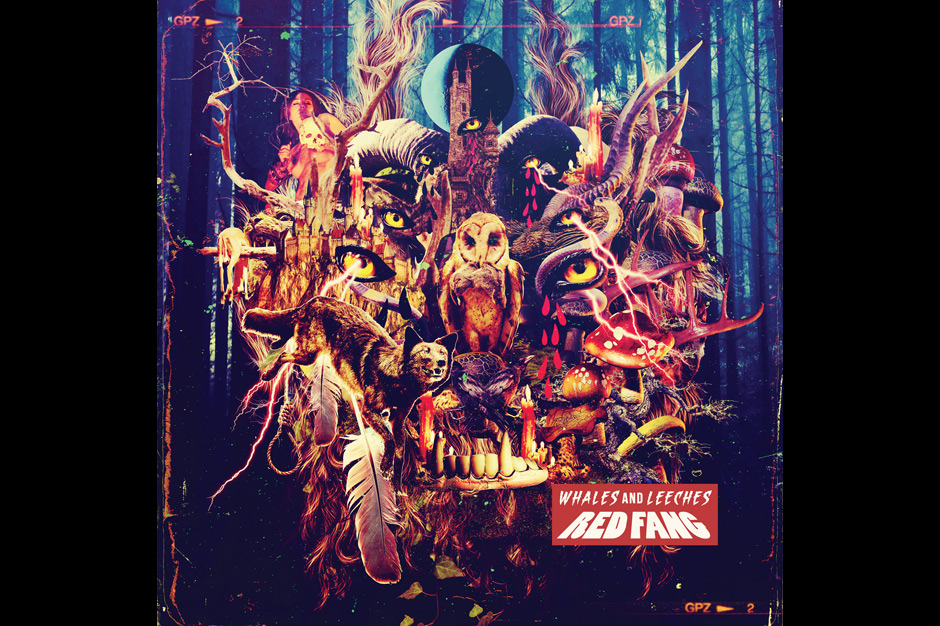 Three albums in and Red Fang has become one of the most dependable bands for fans of burly, shit-kicking tunes with questionable morals — and the music keeps getting better. Once again produced by the Decemberists' Chris Funk, this is beer-slugging, gut-shuffling, outlaw metal that sharpens its teeth on a variety of textures. From the scathing, sludgy static of "Failure" to the roiling stoner grooves of "Blood Like Cream," Whales and Leeches sees the Portland crew hitting heights usually reserved for heavyweights like Baroness and Mastodon, but without an abundance of psychedelic embellishments. But when Red Fang dip a hairy toe in the cosmic Kool-Aid on the back half, they maintain focus and avoid hippie hangovers. JEANNE FURY
9. ASG, Blood Drive (Relapse)
9/21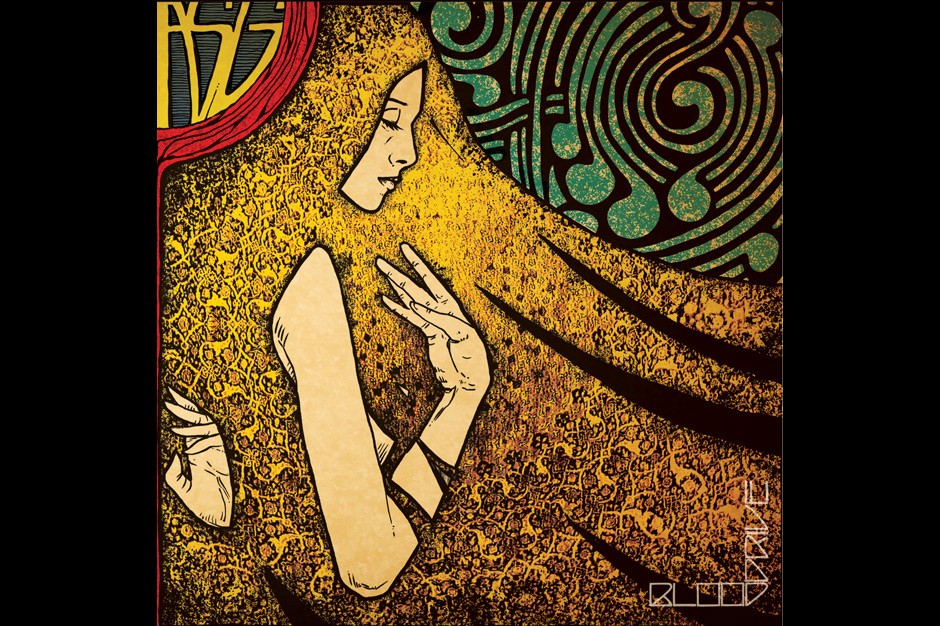 Less than a decade ago, rumors of a great Southern metal rebellion were rampant: Mastodon, Baroness, and Kylesa stormed out of Georgia. Harvey Milk were back in business; Weedeater were their bastard cousin from the Carolina coast. And Torche seemed truly capable of rewriting the terms and conditions of pop-metal. Despite several albums, a deal with clothing-line-turned-record-label Volcom, and their geographic/stylistic propinquity to the rest of these groups, ASG were but a footnote — a decent band you might ask to open if you headed anywhere near their hometown of Wilmington, North Carolina. But ASG took a half-decade break, jumped to Relapse, and returned with Blood Drive, one of the most likable albums to bubble up from beneath the Mason-Dixon in a decade. On these dozen songs, Jason Shi emerges as an incredible and versatile singer, as capable of belligerent tantrums ("Scrappy's Trip") as he is astral crooning ("The Ladder"). He delivers every tune like a plea. The blue-collar band around him redoubles his efforts with brawn and efficiency, tucking essential but elemental riffs and just enough dynamics into songs that treat the five-minute mark like the Rubicon (or the Potomac). That Southern rise has since smoldered, as some of its best band's have had major missteps. But this year, ASG became the badass tortoise, besting the lot of them. G.H.C.
10. Black Sabbath, 13 (Virgin)
10/21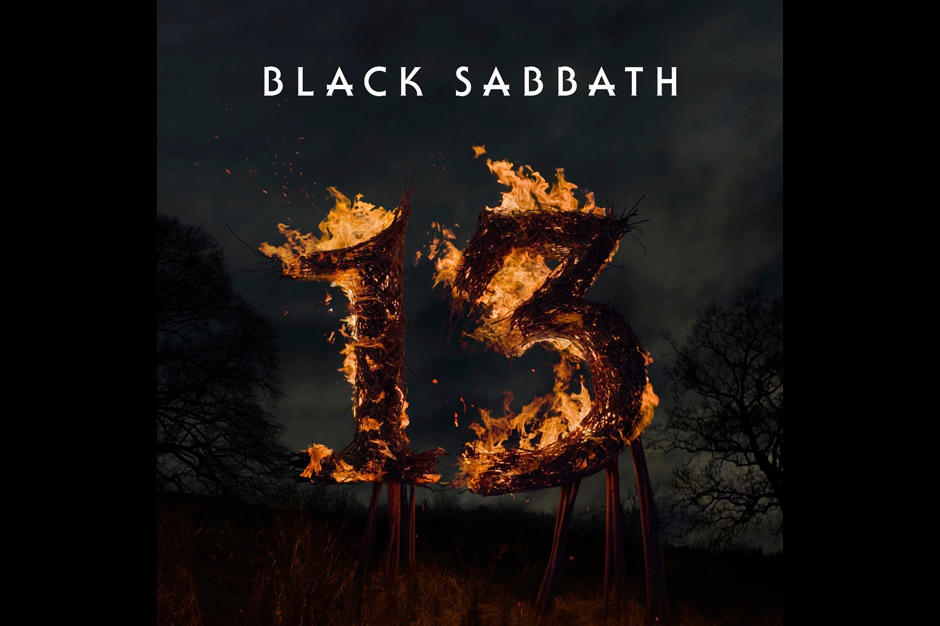 As soon as the catchy, catastrophic opening riff of Black Sabbath's first album with Ozzy Osbourne in 35 years kicks in, one thing is certain: It is undeniably a Black Sabbath LP. Even though the group's members are in their mid-sixties and fans have quibbled over the fact that it's not a "full" reunion (drummer Bill Ward recused himself from the lineup over a contract dispute), the heavy-headed Birmingham belters beat the odds and made an album worthy of their legacy. Tony Iommi still writes catchy, funereal guitar lines that build into nuanced, epic compositions; Geezer Butler still drops jazzy bass runs in between, but now he's also penning poetry like the futuristic "Iron Man"-like lyrics of "End of the Beginning." ("Regeneration of your cyber-sonic soul / Transforming time and space beyond control"). And Ozzy? Well, he's still the best voice of horror to deliver Sabbath's maledictions. For all the "What if?" games that music fans play (e.g., "How would Hendrix play today?" and "What would the Beatles sound like now?"), here is a band that has answered that question with grace. KORY GROW
11. SubRosa, More Constant Than the Gods (Profound Lore)
11/21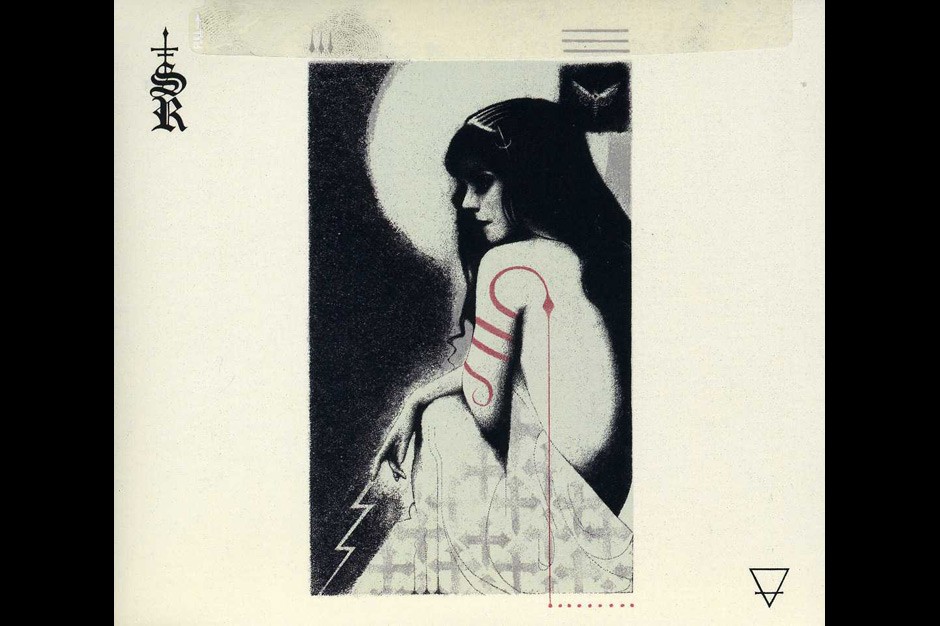 On their third and best album, Salt Lake City's SubRosa — a strangely equipped configuration of three vocalists, a guitarist, two violinists, and a rhythm section — build doom metal from a core of age-old American folk music and liberal doses of '90s indie rock. The churning, would-be single "CoseyMo" is essentially a quest for the grave of a legend, while "Fat of the Ram" reads like a letter from a pioneer housewife, longing for something new just past the ridgeline. The hooks sometimes dig in as deep as those of the Pixies, too, with frontwoman Rebecca Vernon curling her voice until it sets just between a disconcerting hiss and a warm coo. The band's unlikely instrumentation both bolsters and breaks the space of her big riffs, adding heat and depth to tunes where multivalence is not only intentional, but addictive. G.H.C.
12. Dillinger Escape Plan, One of Us Is the Killer (Party Smasher/Sumerian)
12/21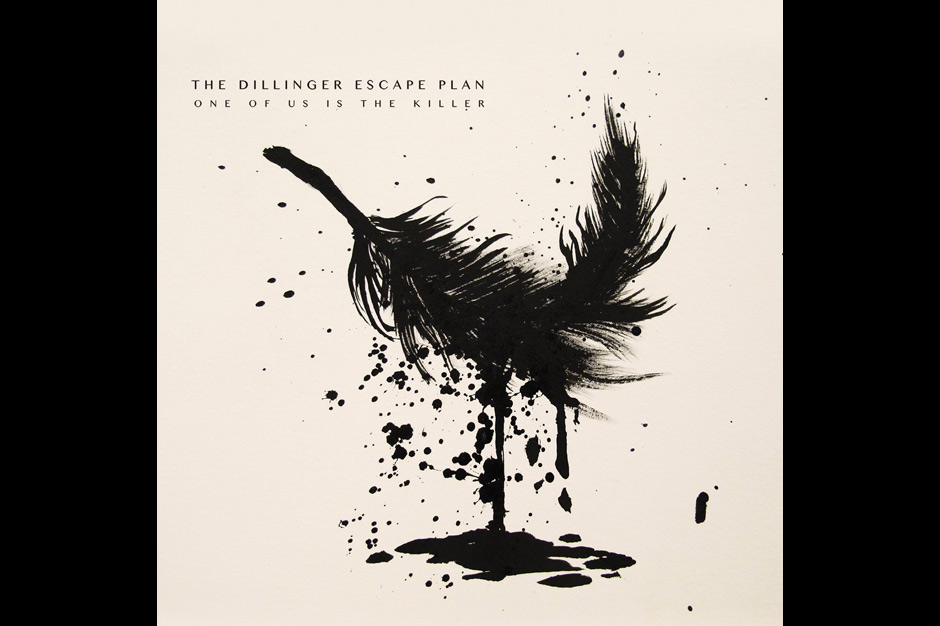 This basically sounds like a band trying to replicate morse code. For their fifth full-length — and, it should be said, fifth that deserves a place on any year-end metal list — extreme music's most vicious mathematicians turn into the world's deadliest jazz band, swinging with brutality, drummer Billy Rymer tapping out Billy Higgins-style Shape of Jazz to Come pitter-patter with blastbeats interjecting. Meanwhile, the melodies are downright pretty, moving into chiming falsetto or Angel Dust-ready Pattonizing — though Greg Puciato still screams, "You smell like shit!" now and again. C.W.
13. Inter Arma, Sky Burial (Relapse)
13/21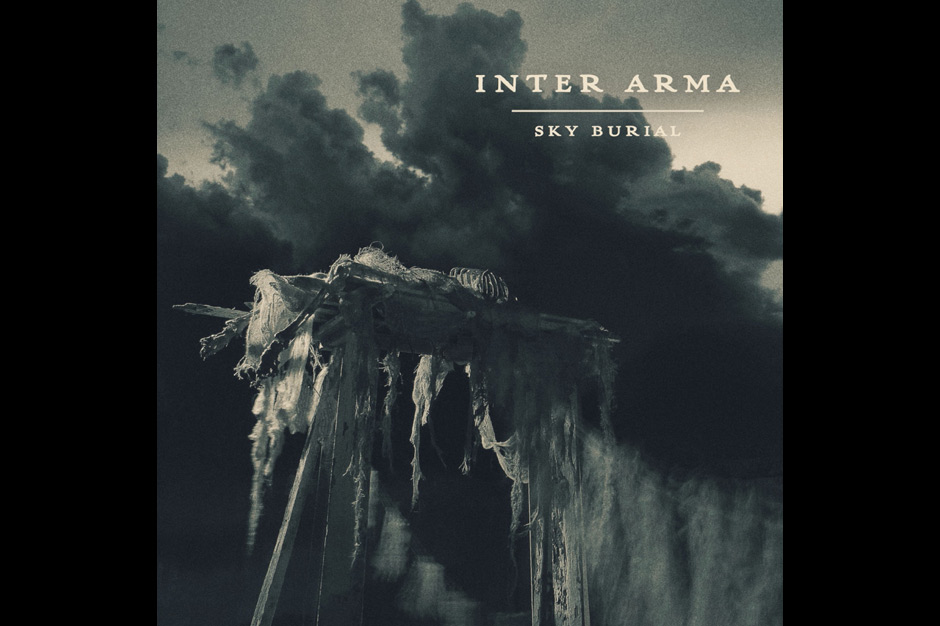 It's tempting to get lost in a list of the genres that Richmond, Virgina, quintet Inter Arma employs on their polymathic gem of a second LP. There's the prog-metal switchbacks of the title track, the nasty sludge pump of "Westward," and the cosmic stoner lift of "Destroyer." They drift through neon clouds like Pink Floyd during the first half of "The Long Road Home" and roar through epic black metal arches like the best of the atmospheric USBM lot in the song's back half. Every piece feels deliberate, built and sculpted so as to fit into this whole. Acoustic tracks in the middle of complex metal records are hackneyed, yes, but "Love Absolute," the prelude before the claustrophobic closer, feels less like a pretty little bauble than a proper, quiet hymn. Inter Arma's approach peaks during "'Sblood," the mid-album masterpiece that mixes industrial drums, doom thickness. and harsh noise mannerisms. The song, like the massive (67 minutes!) LP, stuns simply because Inter Arma perfected all the elements right before letting them rupture in the same space. G.H.C.
14. Whores., Clean (Brutal Panda)
14/21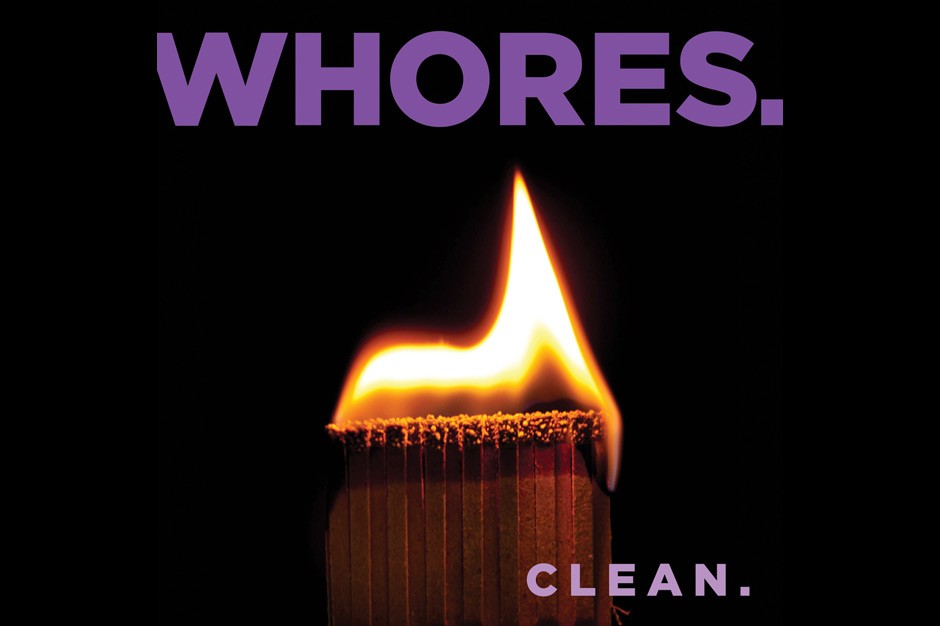 When it's time to party, these noise-rock dudes party hard — albeit at half speed — and everyone goes home with a concussion. Whores. yelper/guitarist Christian Lembach neatly explains the essence of the Atlanta trio on Clean's opening track. "I'm going out tonight / And I hope it hurts!" On excellently titled songs like "I Am Not a Goal-Oriented Person" and "I Am an Amateur at Everything," they take the fuzzy weirdness and menacing stoner lurching of the Melvins and Killdozer, then shave it down till there's nothing left but teeth and bone. Lembach's a cranky, mean screamer, and the sole artistic purpose of the thick-necked, twice-baked rhythms is to smack him around like a petulant little shit of a pinball. J.F.
15. Gorguts, Colored Sands (Season of Mist)
15/21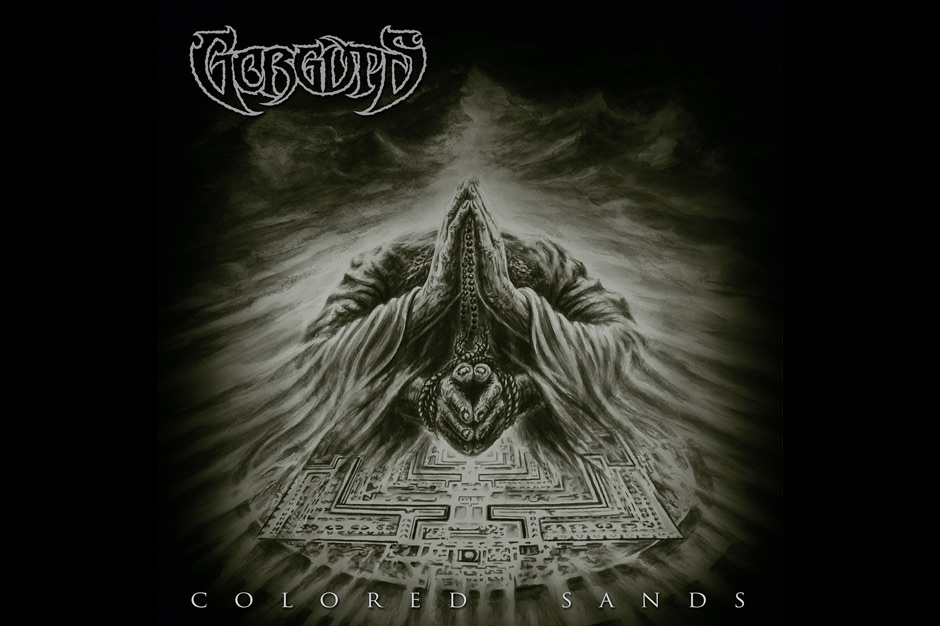 Colored Sands is the first Gorguts album in 12 years from classically trained tech-death hero Luc Lemay. Though he's is the only remaining member, an all-star team of math-metal mutants — Colin Marston (Krallice), Kevin Hufnagel (Dysrhythmia), and John Longstreth (Origin) — are some of the best-equipped to fulfill the maestro's unique creative vision. The ferocious onslaughts of wrath that flaunt the band's MENSA-level chops on "Le Toit du Monde" and "Enemies of Compassion" would cave in on themselves were it not for the meticulous attention to meter, space, and dramatic arcs. The string arrangement "The Battle of Chamdo" at the heart of the album makes the connection between brutal and beautiful even more apparent. For all the madness and maelstrom Colored Sands spills, its compositions are nothing less than breathtaking. J.F.
16. Windhand, Soma (Relapse)
16/21
Doom-loving heshers that prefer tight velvet bellbottoms to cut-off cargo shorts had a banner year — '70s rec-room throwbacks were plentiful (Kadavar, Naam, Orchid), and Richmond's Windhand were the billion-dollar babies. Soma delivers downtuned Sabbath-y grimness with an abundance of wooly fuzz, but it's the occult-folk undercurrent that makes it so seductive. Howling winds, acoustic guitars, and billows of luxurious rumblings help create the album's beyond-far-out feel, but the majority of the credit goes to singer Dorthia Cottrell — if Laurel Canyon was a graveyard, Cottrell would be its Mama Cass. The combination of her woozy, Alice-falling-down-the-rabbit-hole intonations and heaving, cathartic stoner-sludge riffs turn songs like "Feral Bones" and "Woodbine" into lawnmower-powered lullabies transmitting from another dimension. J.F.
17. Carcass, Surgical Steel (Nuclear Blast)
17/21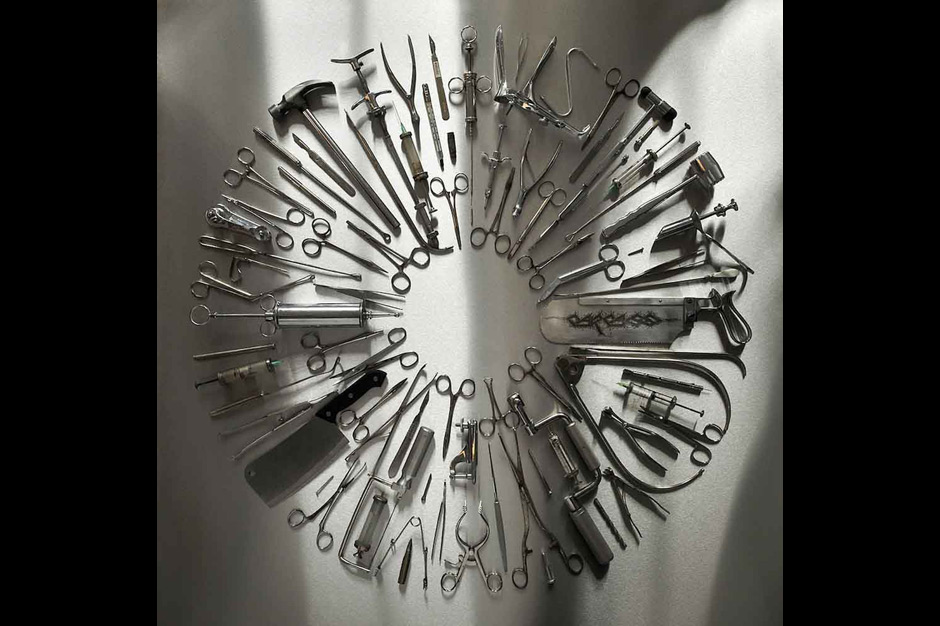 Carcass's biggest accomplishment on Surgical Steel isn't the fact that they finally wrote an album to follow up their regrettable foray into death'n'roll — 1995's Swansong — it's that they wrote it as if Swansong never happened. On the LP's 11 songs, Liverpool's greatest (metal) band has finally perfected the mixture of death and thrash metal they began flirting with in the early '90s. Frontman Jeff Walker doesn't miss a single polysyllabic beat in his heady diatribes about animal rights ("Unfit for Human Consumption," "Captive Bolt Pistol") and British post-industrialism ("The Granulating Dark Satanic Mills"). Meanwhile, guitarist Bill Steer has written symphonies of sickness that are as relentless as they are memorable. This is a band that took stock of what it means to make a reunion record and dedicated themselves to making it not suck. K.G.
18. Locrian, Return to Annihilation (Relapse)
18/21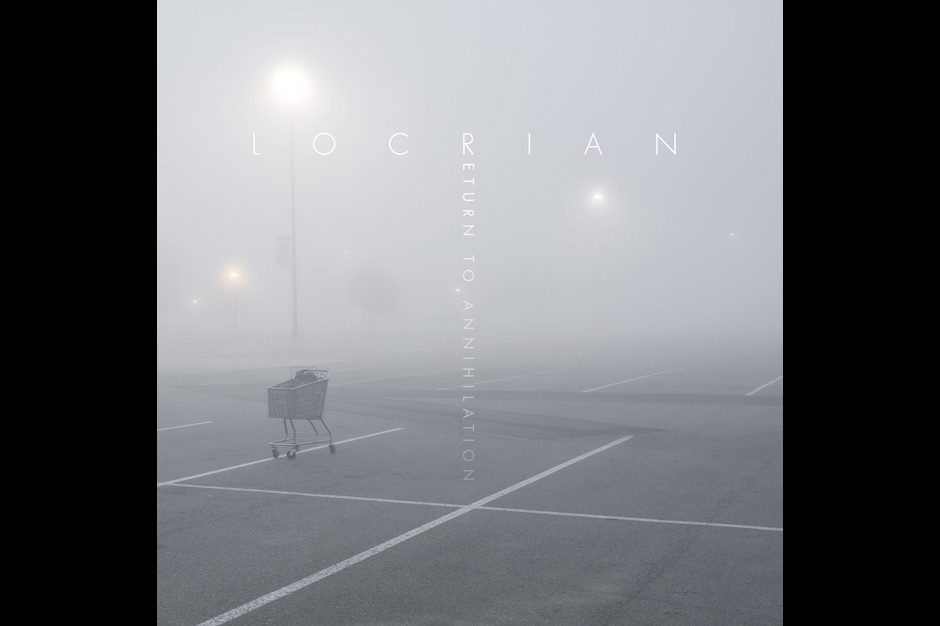 After seven years spent releasing more than 30 cassettes, CD-Rs, seven-inches, splits, collabos, and VHS tapes(!), Chicago's Locrian finally drop a boring ol' studio album on Relapse like they're Baroness or something. With power comes responsibility, so their blackened-noise squelch and candlelit cobwebbery have been replaced with sounds more accessible but no less powerful: John Carpenter synths, Kranky-gone-cranky post-rock, Trans Am slowing to a crawl, black metal agony vocals doused in echo, creepy-crawly drones, and melancholy melodies for the 15-minute end credit sequence. C.W.
19. Uncle Acid & The Deadbeats, Mind Control (Metal Blade)
19/21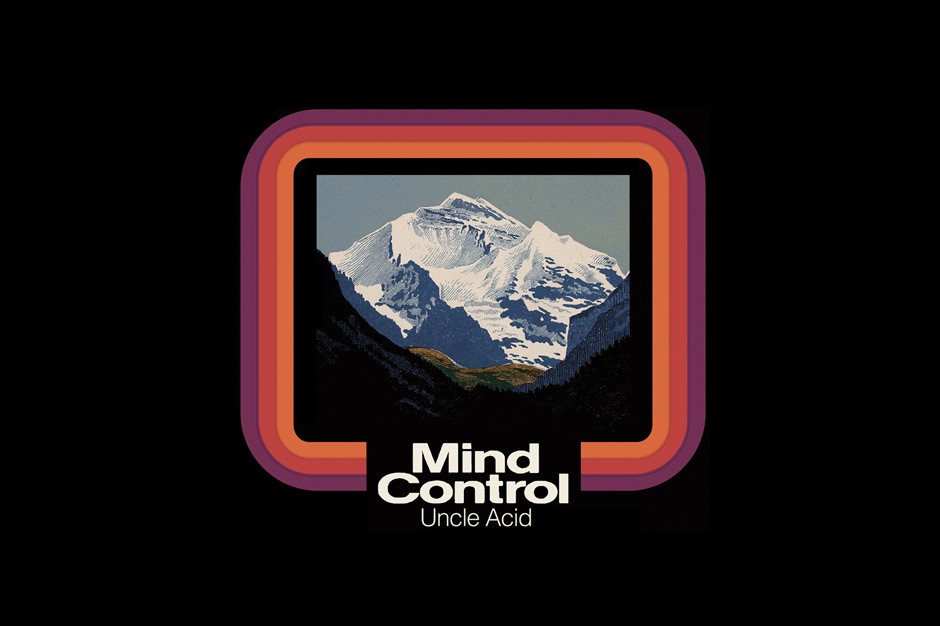 In a more than a respectable year for old-schoolish psych-doom of Ouija-board proclivity (see also Blood Ceremony, Purson, Hexvessel), mysterious Britisher Uncle Acid and his shape-shifting Deadbeats fully consummate their malevolent marriage of '70s sludge'n'trudge to '60s Merseybeat. Judging by the good uncle's forbiddingly seductive words, they do it by kidnapping then brainwashing you in a demonic cult compound down some desert road on the other side of the album cover's snowcapped mountain. Or something. The black-light-poster fuzz riffs would not shame Tony Iommi or Buck Dharma, the harmonies are in the lineage of whatever Blue Öyster Cult's Agents of Fortune stole from the Beatles, the sitar-ish carnival raga "Follow the Leader" has plenty of George Harrison drone too, and "Poison Apple" is as bad-trip catchy as the spider crawling through your brain it sings about. Roky Erickson would understand. And if titles like "Evil Love" and "Death Valley Blues" and the ending of "Valley of the Dolls" flash you back to Sonic Youth's Symbionese Liberation Army period, that can't be bad either. C.E.
20. Kvelertak, Meir (Roadrunner)
20/21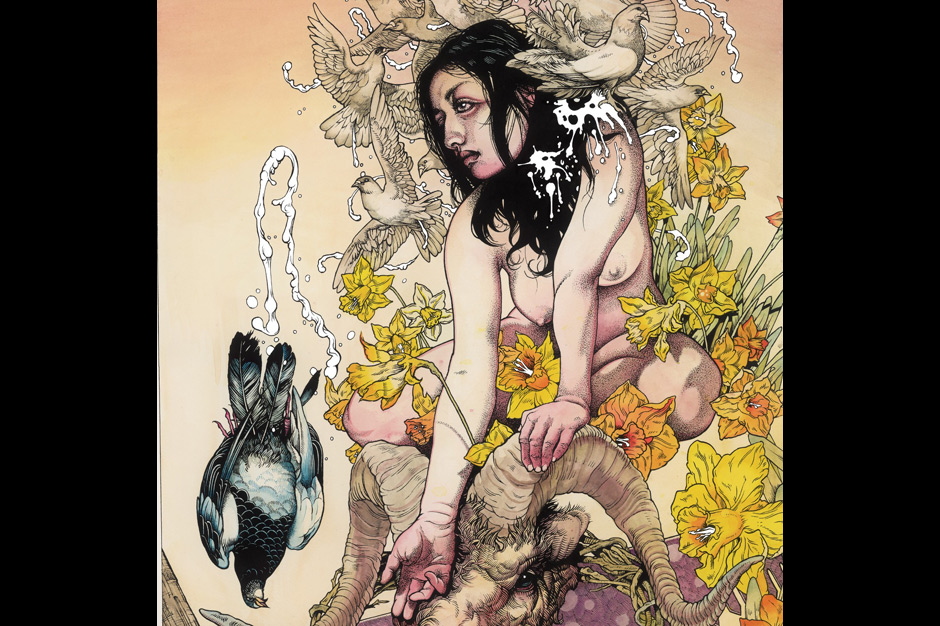 One look at Baroness boss John Dyer Baizley's soft-core-Hobbit-porn cover art and you might peg this Norwegian-wood-burning monstrosity as the dreaded One Metal Album a Year That Non-Metal Critics Love, and while you're not wrong — plenty more blacker, as it were — you are also wasting precious air-guitar time. More garage than mausoleum, more Fucked Up than Mayhem, more gloriously pulverizing riffs than you can possibly absorb, more "meatballs to the wall," in SPIN metal guru Kory Grow's inimitable phrase. "Bruane Brenn" — "November Acid Rain" in Norwegian, I'm assuming — is the prom theme in Hell. ROB HARVILLA
21. Deafheaven, Sunbather (Deathwish Inc.)
21/21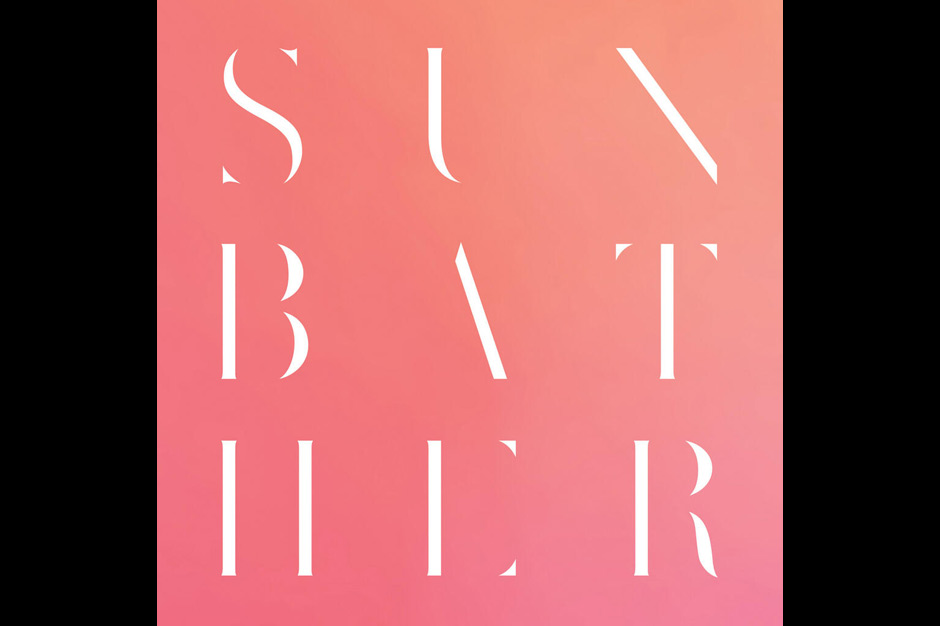 With Sunbather, San Francisco's Deafheaven created either the most tender black metal record of 2013 or the year's most blistering indie-rock record — and if My Bloody Valentine hadn't emerged from obscurity, maybe the best shoegaze record, too, thanks to its twee song titles and European-style rock jams. In a few minutes less time than it takes to watch an episode of Breaking Bad, the group summons all the pathos, anger, and theatricality of a Greek tragedy, but with the sort of base instincts that could appeal to a fan of, say, Mayhem. It's the ultimate outsider record for indie insiders; instead of offering something for everyone, they've offered something for everyone else. As one example, opener "Dream House" pulses with mid-tempo blackened blastbeats and vocalist George Clarke's fractured growls, then everything but the vocals becomes post-rock — and the next track is a gentle piano instrumental. They even approximate Kevin Shields' sea-sickening guitar flutter on "The Pecan Tree" without sacrificing a bit of bloodlust. It's exactly what an extreme-metal album with a pink cover should sound like. K.G.