SPIN's 20 Best Country Albums of 2013
Pretty great year! More jackasses than old farts here, it's true, but the all-female Top 5 makes up for it, if that's something you're into.
1. SPIN's 20 Best Country Albums of 2013
1/21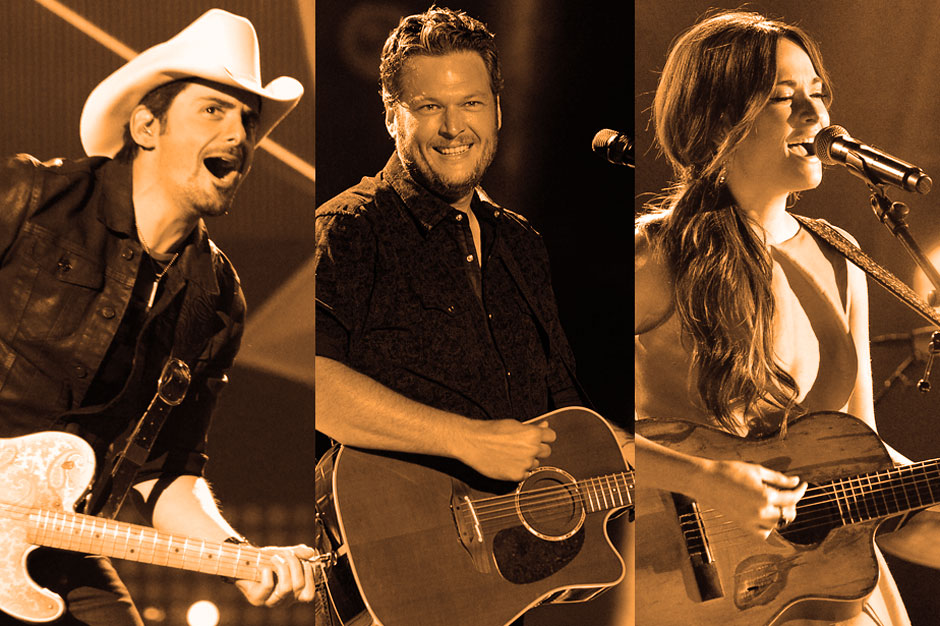 2. Charlie Worsham, Rubberband (Warner Bros.)
2/21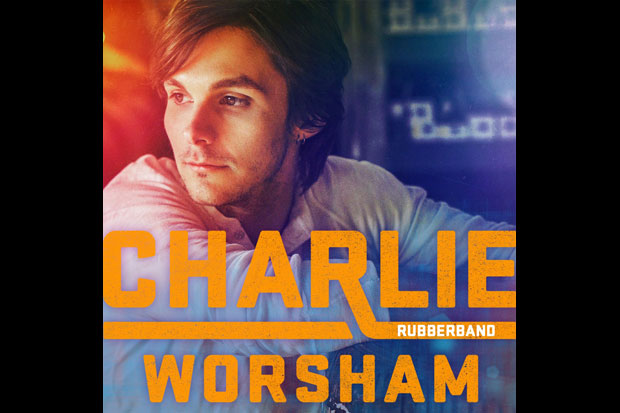 From the arena-fillers to the bottom-feeders, the country-dude landscape is so lousy with tailgating-humping uber-bros that it's enormously refreshing when someone even remotely calm and down-to-earth shows up. Charlie Worsham is a Mississippi softie with a high, intermittently lonesome voice who goes the classicist route on his debut full-length (Vince Gill and Marty Stuart show up); he paints by pop-country numbers, but not using garish paint goes a long, long way. He's better as he gets quieter; here's an even quieter version of highlight "Trouble Is."
3. Lady Antebellum, Golden (Capitol Nashville)
3/21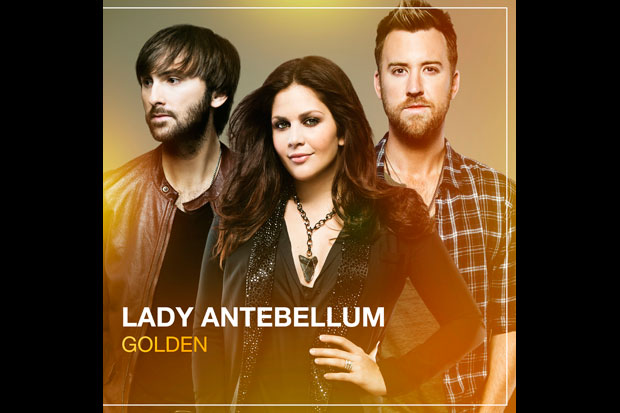 Corn: the goldest vegetable. (Or grain, or fruit, or whatever.) No one triangulates shameless Fleetwood Mac worship and shameless Springsteen worship with more (and more shameless) aplomb, so drink in these gorgeously harmonized, blissfully sun-kissed tales of chilly rural desperation, from the fantastically overwrought "Goodbye Town" to the elegantly despondent "It Ain't Pretty," in which Hillary Scott channels the morning-after regret of every vulnerable woman ever unlucky enough to cross paths with Florida-Georgia Line at closing time. It'll make you wanna roll your windows down, and puke.
4. Brad Paisley, Wheelhouse (Arista Nashville)
4/21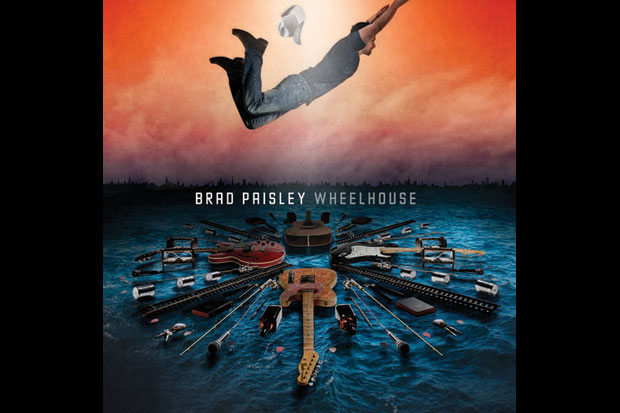 "Accidental Racist": yeah, no. But there are 16 (!!!) other tracks here, a full range of audacity and dexterity — the love songs invariably a little sweeter ("Mona Lisa," a splendid deep cut); the guitar solos a little hotter; the joke songs a little weirder (a helluva lot to unpack re: the domestic-violence revenge fantasy "Karate," co-starring both a boys' choir and Charlie Daniels); the puns a little snappier ("Outstanding in Our Field," bravo). He is fearless, a deep thinker hellbent on always going big, but never getting too big to fail. Mission accomplished.
5. Blake Shelton, Based on a True Story (Warner Bros.)
5/21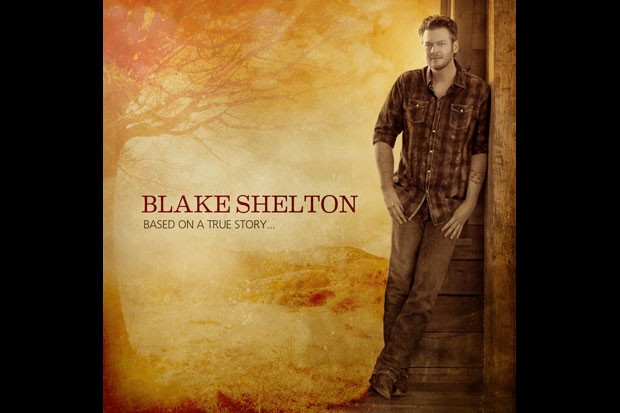 This guy. Schmaltz is an art, a science, a philosophy, a religion to this guy, a drawling softie who can fake his way through some feather-light redneck tough talk (see the cheerful "Take This Job and Shove It" remake "I Still Got a Finger"), but who truly excels at AM-gold weepers: "Mine Would Be You" and "Sure Be Cool if You Did" do it all for the glory of love. Watch in puppy-love awe as cheese-volcano bar-pickup lines are refashioned as dead-serious wedding toasts: "My eyes are the only thing I don't want to take off of you." You know what would look good on you, actually? Him.
6. Maggie Rose, Cut to Impress (RPM)
6/21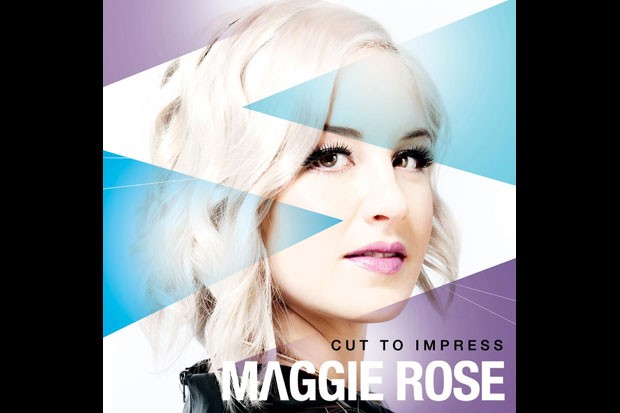 Cracking the Taylor/Miranda tier of country-queen stardom is vexing business, but Maggie Rose (née Margaret Durante, she of 2009's dainty cover of Kings of Leon's "Use Somebody," which didn't cut it) tries everything on her buoyantly schizophrenic full-length debut: a lake-dragging murder-ballad opener, lots of strident c'mon-girls Shania fizz, a goofy sexpot trifle called "I Ain't Your Mama" ("Gonna make you wanna watch me do the laundry"), a semi-somber Death Row lament, and the accurately titled weepy monster ballad "Better," which vaporizes everything else. She's more adept with Pixy Stix than gunpowder.
7. Pistol Annies, Annie Up (RCA Nashville)
7/21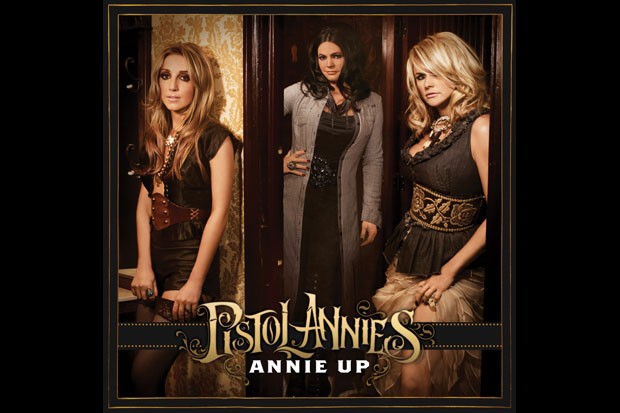 Here's the gunpowder. Miranda Lambert's hellcat throwback trio (co-starring Angaleena Presley and the especially rad Ashley Monroe, about whom more later) is never not a good time: "I'll be the bitch and you'll be the bastard" is a typical happy-ending conclusion on album No. 2, even if the quasi-rowdy electric guitars only undercut the savage intimacy of their unadorned voices. So prize the sobering "Dear Sobriety" over the clattering "Hush Hush," and acknowledge that they're the only three people in town who can pull off a song called "Don't Talk About Him, Tina."
8. Darius Rucker, True Believers (Capitol Nashville)
8/21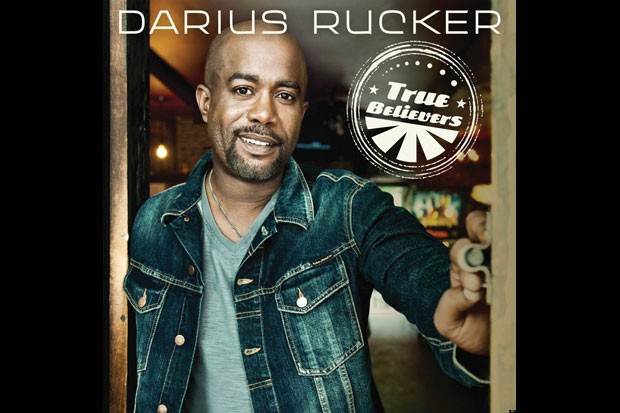 "Affable" doesn't begin to describe the Artist Formerly Erroneously Known as Hootie, one of the great pop-to-country success stories of our or any age, now wielding his cheerfully astounding baritone with laser precision as opposed to the overwrought '90s rogue-nuclear-state antics mercifully no longer visible in his cracked rear view. Here, he's a world-class couples counselor: "How can we say we're still in love and not be lovers?" is a really diplomatic way to put it. He also prescribes "Leavin' the Light On" and covering "Wagon Wheel," because "Wagon Wheel" is boss. An edgeless guy who makes edginess feel overrated.
9. Court Yard Hounds, Amelita (Columbia)
9/21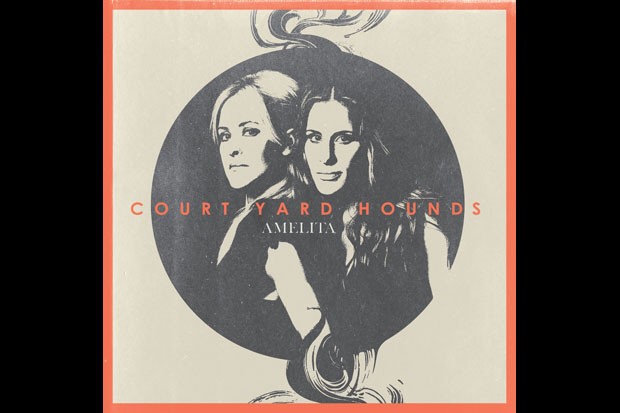 The Dixie Chicks' rise and fall (and rise, and current indefinite holding pattern) is a grim chapter in American history, but there have been unexpectedly pleasant side effects, including this powerhouse side-project sister-act duo of DC stars Martie Maguire and Emily Robison, who on album two come on like the country Bangles, with an easy grace and a sharp eye for monstrously merry melodies, perfectly triangulating early Sheryl Crow's pop smarts and later Sheryl Crow's quest for country cred. Enough chops for a bluegrass festival, and enough charm for soft-rock radio.
10. The Civil Wars, The Civil Wars (Sensibility/Columbia)
10/21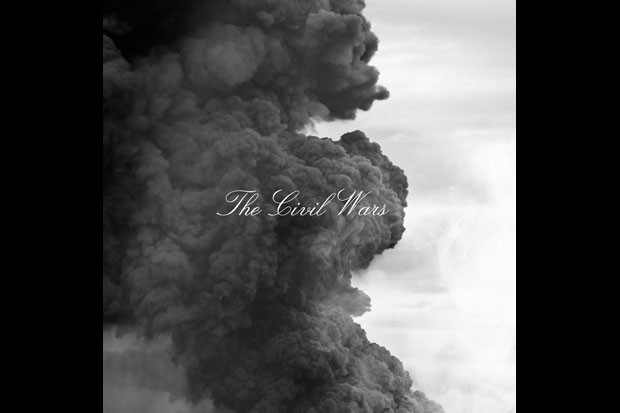 Totally normal career arc here: Coed smolder-folk duo named the Civil Wars (married, but not to each other) celebrates smash 2011 debut — feted by both the Grammys and Grey's Anatomy — by imploding, citing the totally awesome "irreconcilable differences of ambition" in refusing to basically even promote the follow-up. A stunt, maybe, but a fascinating one: the harsh, violent intimacy of these two as they shoot out the lights, trading coffeehouse-brawl barbs ("I wish you were the one that got away"; "I'm gonna break things"; "We can light a match and burn it down") in enraged but hushed tones, as though arguing while trying not to wake a baby. The most aptly self-titled record of all time.
11. Jason Isbell, Southeastern (Southeastern)
11/21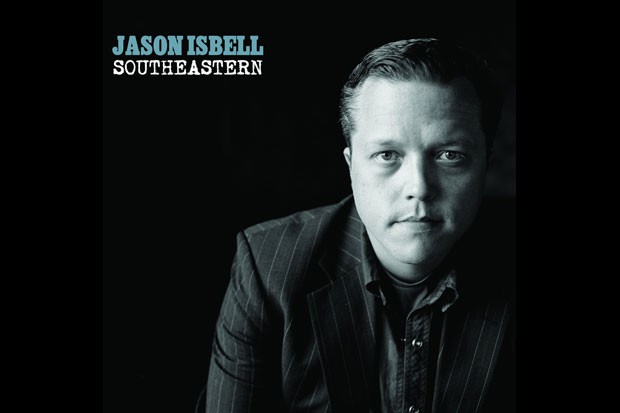 If one song can make you someone's fan for life, "Outfit" was it — Jason Isbell's striking, sharply sentimental fatherly-advice waltz for the Drive-By Truckers back in '03. Soon he left to go solo, mustering a string of Faulkner-meets-Hornsby alt-country jammers steeped in enough true-to-life personal chaos that this is widely known as his Sobriety Record, and it's sobering indeed, from the annihilating cancer-victim elegy "Elephant" to the super-jaunty one that starts "Don't wanna die in a Super 8 motel." So far as one-liners go — "Jesus loves the sinner but the highway loves the sin" — his acumen rivals 2 Chainz's, if those chains were binding him to a railroad track, a bar, a hospital bed.
12. Justin Moore, Off the Beaten Path (The Valory Music Co.)
12/21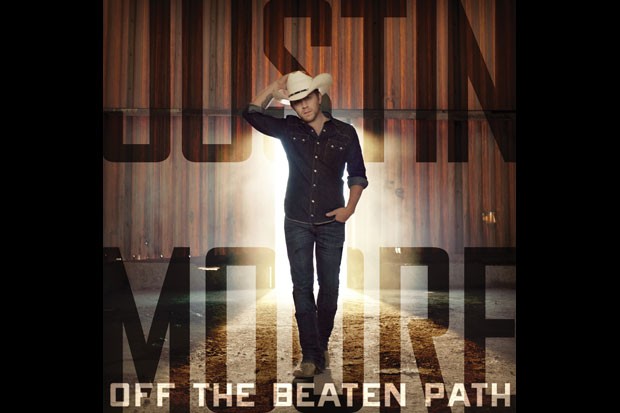 A grouchy traditionalist ("Just 'cause somethin's hip don't make it cool") and high-end small-town pornographer ("Girls'll out-drank you / Boys'll out-Hank you") who makes his stodgy lectures feel like rousing, drunken wedding toasts via enormous reservoirs of charm. Twang you can believe in. "Point at You" is a fabulously rambunctious love song about conveying your love for a woman by pointing at her. A chorus, elsewhere: "If there's anybody's ass I'd kiss / I'd want it to be yours." It's not his fault that his cowboy hat reminds me of this.
13. Emmylou Harris & Rodney Crowell, Old Yellow Moon (Nonesuch
13/21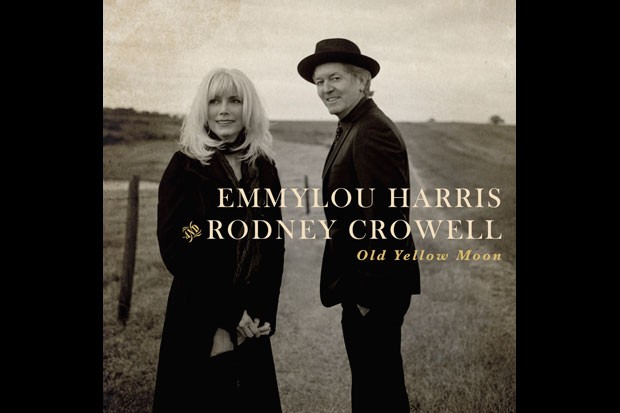 Beloved alt-heavyweights, duet format, black-and-white cover, the word Old in the title — you're skeptical, we get it. But the blood pumping here is not sepia-toned — when Emmylou's weathered moan carves up the aching "Back When We Were Beautiful," it will stun you, it will floor you, it will put you in the ground. The cracks in their voices are the whole point, of course, but the feisty Tom-Waits-played-straight Americana details — warm accordion, sharp fiddle, wooing pedal steel, quick organ bursts, crackling snares — keep the mood just north of funereal. It's not dark yet, but it's getting there.
14. Holly Williams, The Highway (Tunecore)
14/21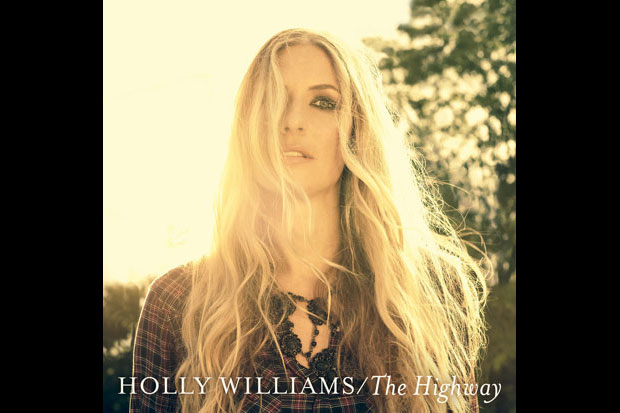 Yeah, yeah, she's Hank's granddaughter, Hank Jr.'s daughter, and Hank III's half-sister (not the metal half, presumably), but John Prine is the real titan haunting this tough, tender fusillade of songwriter's-songwriter gems, all open roads and closed caskets and aching regrets palpable in her every breath. We shut it down with the life-spanning love story "Waiting on June," which ends with the eternally smitten narrator singing from heaven, and generally just hammers and hammers and hammers at you until you're a pile of grateful mush. A few friends show up (Gwyneth Paltrow!), but thankfully they don't get too rowdy.
15. The Band Perry, Pioneer (Republic Nashville)
15/21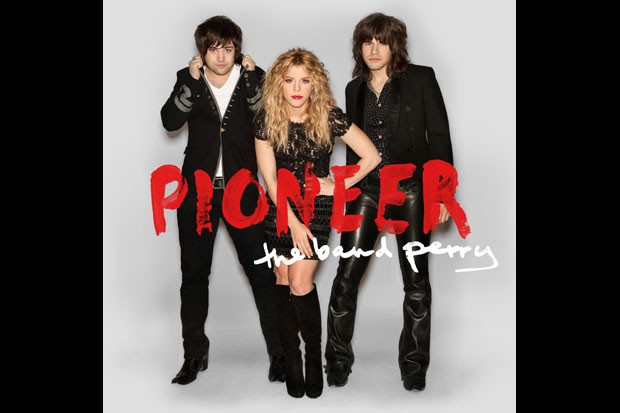 Guttural noise of the year: the flippant, disgusted euchhhh that Kimberly Perry unleashes at the climax of the napalm-spraying, gloriously emasculating kiss-off anthem "Done." Bookended by glam-country murder ballad "Better Dig Two" and lovelorn perma-crescendo "Don't Let Me Be Lonely," the astounding opening trilogy here comes on like the bluegrass Hysteria, somehow both earthy and intergalactic; thereafter, their songs struggle to match the bombast of their haircuts, but Jackyl fans are sure to enjoy the further-emasculating "Chainsaw." Look for Kimberly's fiancé on the waiver wire.
16. Sturgill Simpson, High Top Mountain (High Top Mountain)
16/21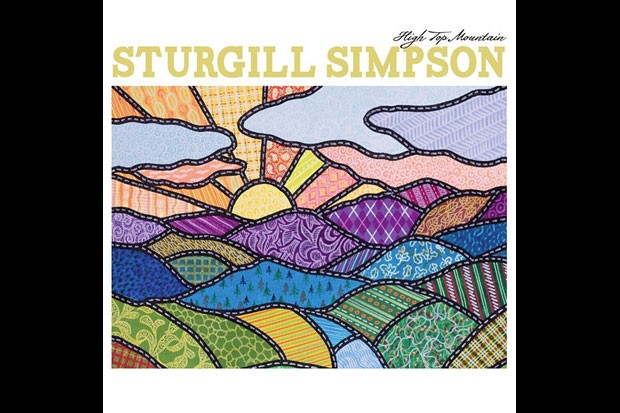 A self-deprecating Kentucky honky-tonk throwback in the Jamey Johnson mold (albeit less likely to glare at you until his beard bursts into flames), tragicomically railing against meddling A&R men ("Life Ain't Fair and the World Is Mean") and rural blight ("Old King Coal") in turn, adept at both pathos (he sings the hell out of weeper ballad closer "I'd Have to Be Crazy") and slapstick (he declares himself "King Turd up here on Shit Mountain" on the ramshackle "You Can Have the Crown"). You just want to bottle up the pedal steel and spread it on your toast. Humbly fantastic.
17. Brandy Clark, 12 Stories (Slate Creek)
17/21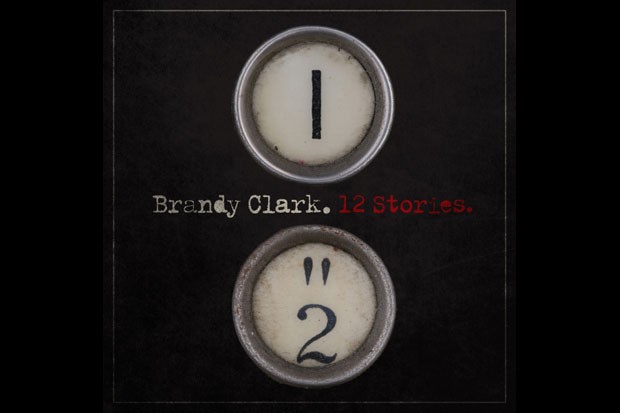 All the false-utopian small-town pornographers out there created a need for small-town horror auteurs; as a full-length, double-down spin-off of Kacey Musgraves' game-changing "Merry Go Round," this is a bleakly gorgeous beast, classicist but not "retro." The men are all drunk and worthless, the dishes all broken, the children all abandoned and/or illegitimate, but even the tunes about substance abuse (the hushed, devastating "Take a Little Pill") shine with the triumph only well-executed tragedy can deliver. And Clark does comedy, too: "Stripes" proves that, for her at least, orange will never be the new black.
18. Neko Case, The Worse Things Get, the Harder I Fight, the Harder I Fight the More I Love You (ANTI-)
18/21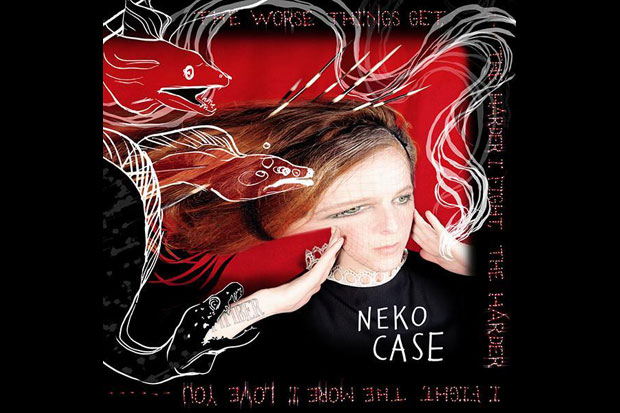 Her hardest album — "'Cause you didn't know what a man was / Until I showwwwed you" — is also her most vulnerable, her least obtuse, her best. A thrift-shop riot of alt and country that never falls prey to plain ol' alt.country; a master class in defiant ardor and exquisite grief that never self-aggrandizes or wallows. It transcends depression, transcends No Depression. The choruses alone are shocking in their emotional mutability — "Get the fuck away from me / Why don't you ever shut up?" and "You are beautiful and you are alone" slowly morph from triumph to tragedy and back again. She is not afraid of you and she will beat your ass.
19. Ashley Monroe, Like a Rose (Warner Bros.)
19/21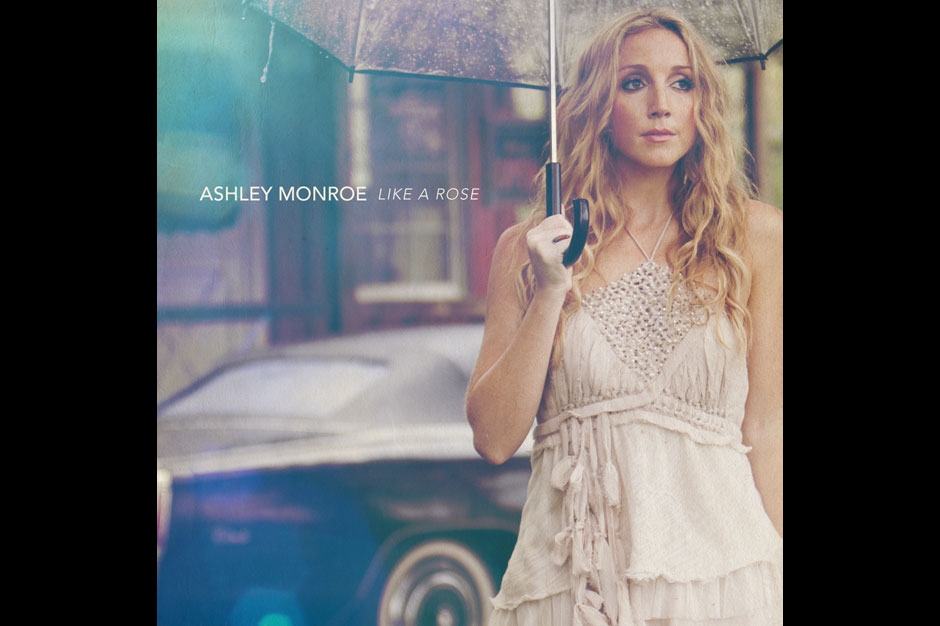 "Yeah, I feel sorry for me," cheerily moans this Nashville survivor and Miranda Lambert comrade on "Two Weeks Late" (meaning both her rent and, well, you know), easing us into the best trad-country album since the phrase "trad country" became necessary. Monroe looks at life through rose-tinted beer goggles: Elegant stunner "Used" is basically weaponized melancholy, and her comedy — marital S&M jam "Weed Instead of Roses," ribald Blake Shelton duet "You Ain't Dolly (and You Ain't Porter)," on which Monroe's bust is impugned — is as finely honed as her tragedy. You need a song called "She's Driving Me Out of Your Mind" in your life.
20. Caitlin Rose, The Stand-In (ATO)
20/21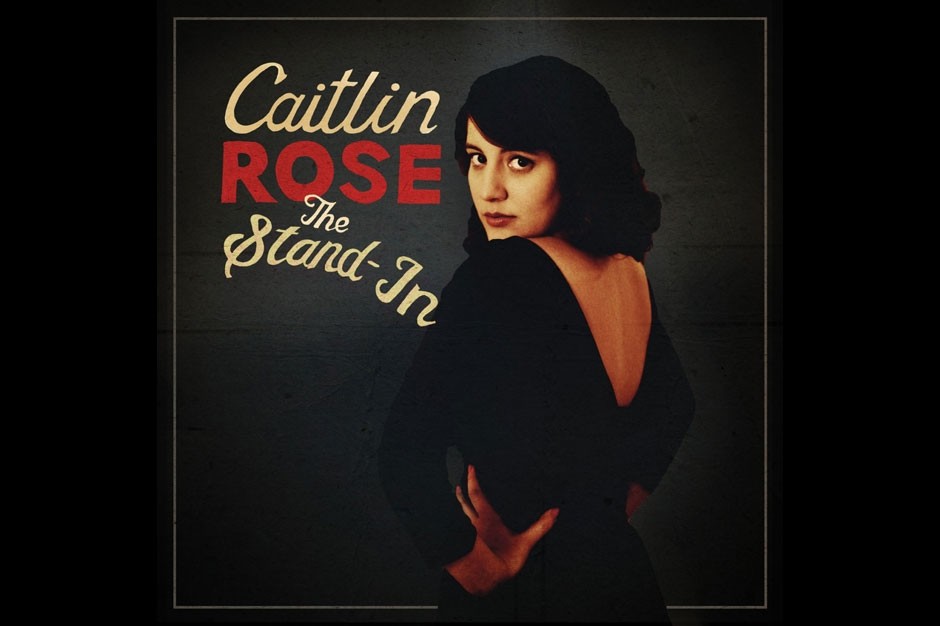 Here we have She and Him, if She killed Him: Millennial garage rock doesn't get sweeter, sourer, or more delicately ferocious than this shattered-glass menagerie of bar-brawl-gospel torch songs and gleeful emotional arson. Stealing the storytelling concision and sobbing pedal steel from country (she lives in Nashville, and her mom writes songs with Taylor Swift) and the erudite guitars and feeling-all-the-#feels messiness of arena-indie (she loves the National), Rose should soundtrack all of Nashville, starting now. "Only a Clown" is perfect for Scarlett, and perfect for you.
21. Kacey Musgraves, Same Trailer Different Park (Mercury Nashville)
21/21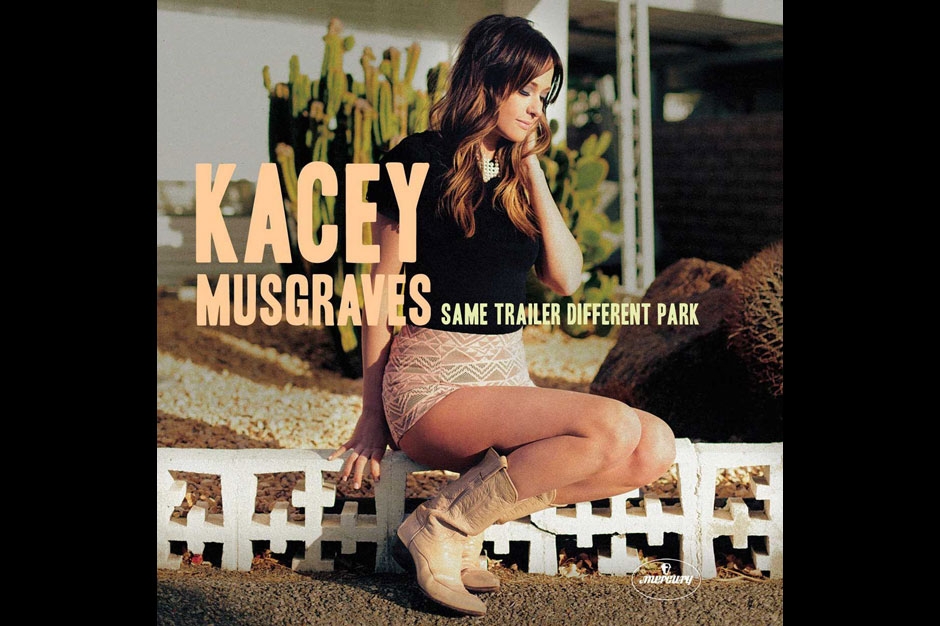 Hopefully, ten years hence, this doesn't feel revolutionary — may the casually devastating dead-ender real talk of "Merry Go 'Round" and cheerful smooch-whoever-you-want humanism of "Follow Your Arrow" scan as mere common sense to our children, and theirs. But in 2013, surrounded by a cacophony of sleeveless, guileless bros pimping small-town, truck-bed-beauty-queen psuedoutopias, both tunes are witty, cutting gunshots fired from the front rows at the CMAs. When you tire of those, "Blowing Smoke" is a catty riot and "Back on the Map" a pristine pity party. She's the Venom to Taylor Swift's Spider-Man, and a poison we can't live without.