SPIN's 20 Best Avant Albums of 2013
The year in desolate noise, fuzzy ambient, out jazz, synth tapes, fiery cello improv, bleaktronics, noise-pop, euphoric sax, Hasidic doom metal, and more — a.k.a., the best of the rest.
1. SPIN's 20 Best Avant Albums of 2013
1/21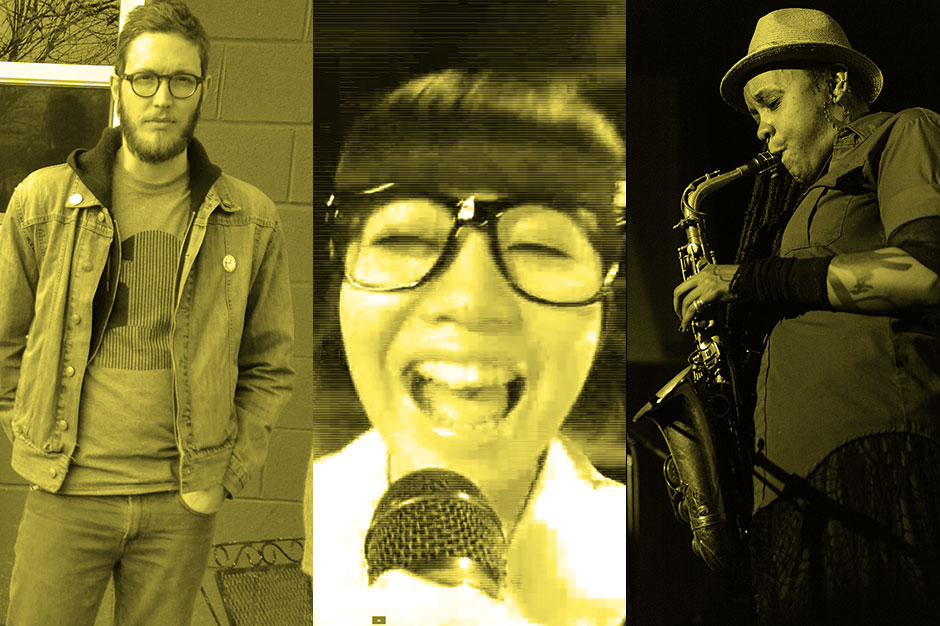 2. Gabriel Soloman, Soldier's Requiem (Miasmah)
2/21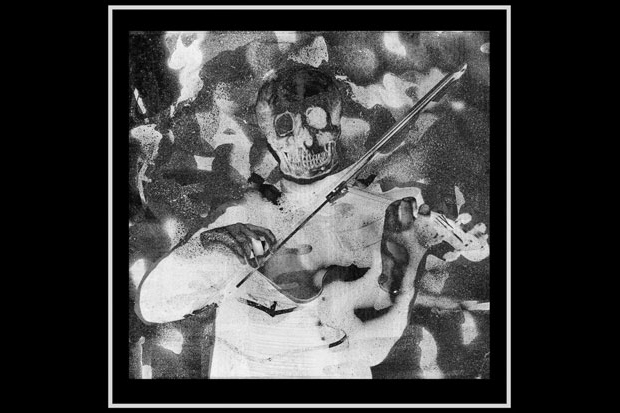 Former Yellow Swan Gabriel Saloman has abandoned the glass-half-full drones of last year's shimmering Adhere in favor of weightier, more troubled, more cinematic work. Gorgeous, ambitious, and wide-reaching, it's almost impossible not to see this as a protest record — the four song titles are "Mine Field," "Marching Time," "Boots on the Ground," and "Cold Haunt" — as he plays a completely broken snare-cadence sloppier than an #occupy drum circle. For those who didn't want Tim Hecker to fall into a Knife-like abyss in 2013, the somber 18-minute opener plays like his tender Dropped Pianos before slowly evolving into a nebulous cloud of howls and ominous sub-bass. By the end, this journey concludes as simple, old-fashioned guitar agony, because some things never change.
3. Belarisk, On Amorphous Dawn (NNA Tapes)
3/21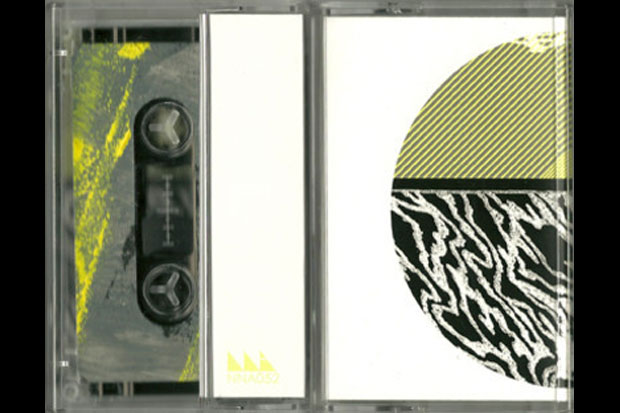 Northeastern one-man tearjerker Belarisk makes "raw, synthesized 'feelings' music," the emotion and romance of a Badalamenti score or a Stars of the Lid drift suite but played on the driest, most brittle synths. On this c36 cassette, they have chattering conversations; swerve in headachey turns of tone; and blow out into deep, doomy, pitch-purple drone.
4. Alan Licht, Four Years Older (Editions Mego) and Okkyung Lee, Ghil (Ideologic Organ/Editions Mego)
4/21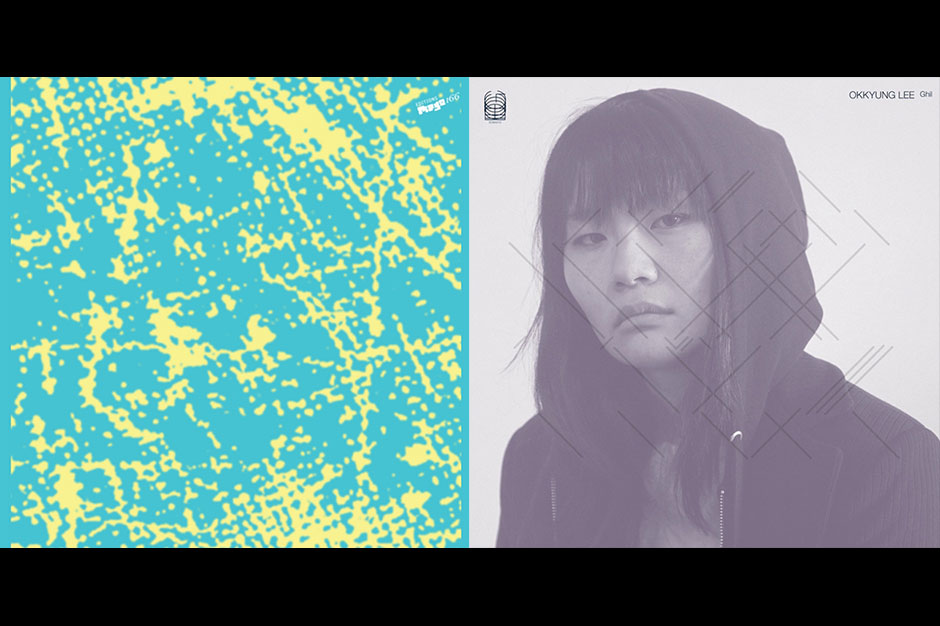 The venerable Editions Mego dropped two fantastic records of New York axe-wielders distending their instruments into crackling lighting. Though guitarist Alan Licht's rhythms are straight from the Steve Reich playbook, on Four Years Older, his tones splay out as laser buzzsaw rainbows, his guitar sounding more like a flaming toy Casio melting for 15 minutes at a time. Similarly, cellist Okkyung Lee recorded her latest solo endeavor on a 36-year-old cassette recorder, exploding with furious runs and savage sawing that ultimately sounds more like snapping machinery, snarling wolves, grinding gears, creaking ships, or yowling cats.
5. Various Artists, SMM: Opiate (Ghostly)
5/21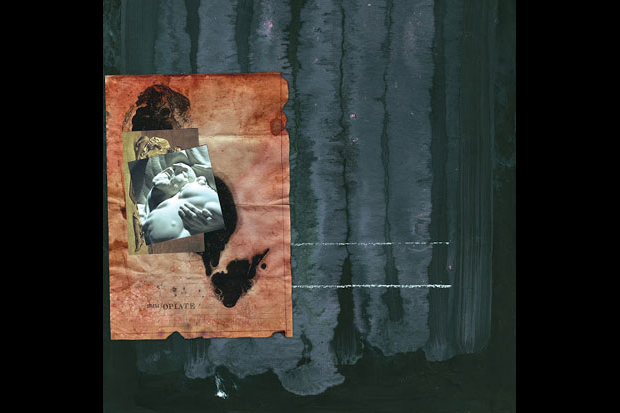 Ghostly International's second survey of the dewy threads between smothering digital ambience, dank dronage, and live instruments. Nine artists contribute to an alternately comforting and bleak story that label manager/curator Jeff Owens intends to be absorbed together. Former Slowdive member Simon Scott reduces shoegaze to fog clouds, Berlin's A Winged Victory for the Sullen plays a piano like windchimes, the one-man emo revival of Tokyo's Celer bleeds into the blackened sewer drone of Brooklyn's Black Swan, and San Francisco's EN abuse a koto.
6. Pan Gu, Primeval Man Born of the Cosmic Egg (Utech)
6/21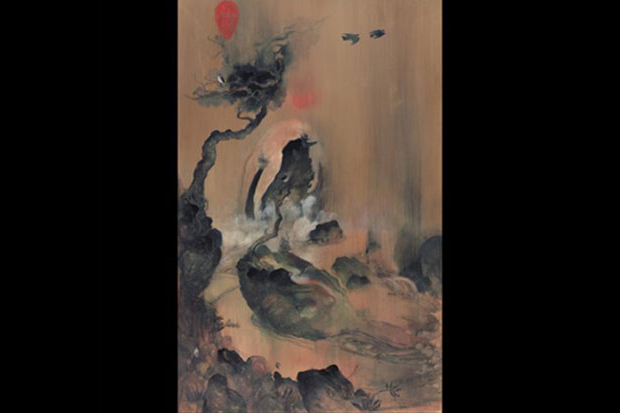 This 300-edition vinyl slab from Norwegian noise vet Lasse Marhaug and Singaporean guitarist Leslie Low is nightmare version of floaty '60s and '70s prog. A HAL vs. Dave improv session spiraling into the psychedelic guts of space, Low providing a tender, haunting songs on his guitar; Marhaug ripping out dagger-sharp shards of fractal noise.
7. The Dead C, Armed Courage (Ba Da Bing!)
7/21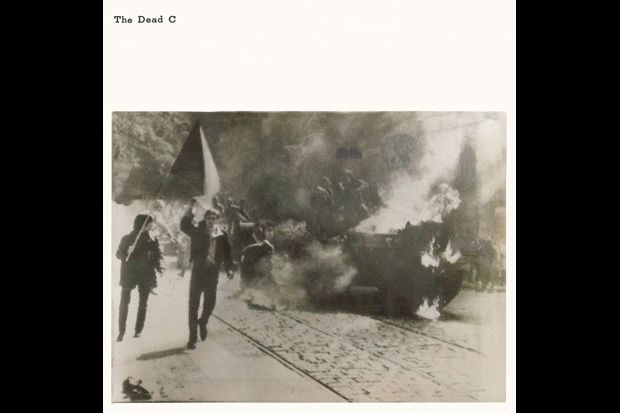 An updated version of '90s guitar implosions to compliment Body/Head's updated version of '90s guitar explosions. For the 15th album from these New Zealand noise-rock veterans, they play "rock band" in the loosest sense of the word. The guitars are just searing slabs of white-heat runoff from putting it in interstellar overdrive, surrounded by sunburned drones and morse-code panic. You can hunt for "melodies" hidden in the drums (something perfect for the Liars/Foot Village/Death Grips generation), whether it's tip-tapping tin-roof-rusted chattering or straight-up Hüsker Dü slammage.
8. Rudresh Mahanthappa, Gamak (ACT)
8/21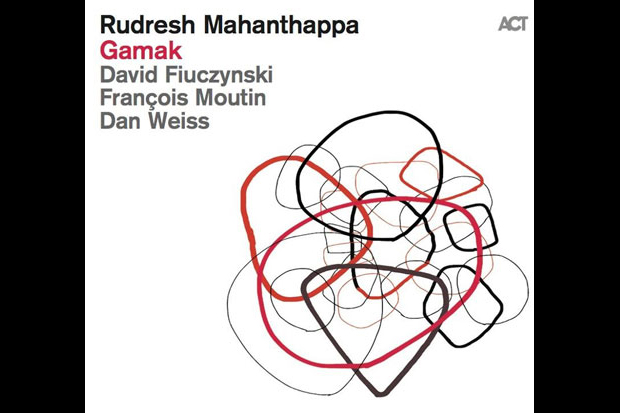 The 13th album from New York sax maniac Rudresh Mahanthappa is a head-knocking jazzbanger smash-up: songs that swoon with transfixing South Indian melodies, but broken up by Naked City-style odd-meter honk-metal (with none of the noisegrind loogie-gargle). Screaming Headless Torsos guitarist David Fiuczynski steals the spotlight on occasion, splitting the difference between Blaxploitation hard funk, Ribot-style bloozjaculations, and pure '80s AquaNet shreddage.
9. Hair Police, Mercurial Rites (Type)
9/21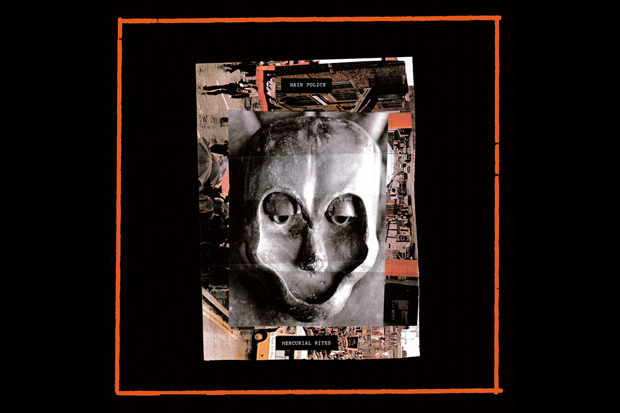 The first album in five years from Kentucky beard-sweat burl-curlers Hair Police comes out swinging like the early-'00s noise-punk dream never went bust: Though it's slow and meticulous and landscapey, there's no chillwave, no acid techno, no darkwave, no moodscapes, no "clean noise," no mercy. Just zombie Flipper dropping dead-eyed no-sex sex-bombs, bleak groans, harsh feedback, simmering drones, wet squirts, and what sounds like a suite for spring reverb.
10. Deveykus, Pillar Without Mercy (Tzadik)
10/21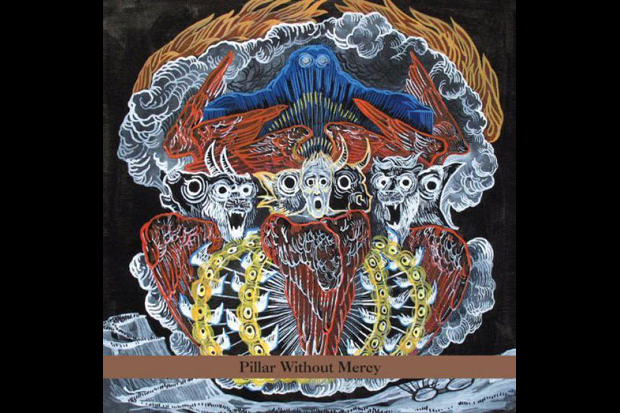 Doing for contemporary sludge what John Zorn's Masada did for Ornette Coleman, Philadelphia's Deveykus reworks traditional Ashkenazic Jewish music into plodding, triumphant doom metal. Dan Blacksburg slowly draws out Hasidic melodies on his trombone over a tumbleweed churn similar to Earth's Hex: Or Printing in the Infernal Method, alternately crushing and dreamy.
11. Eluvium, Nightmare Ending (Temporary Residence)
11/21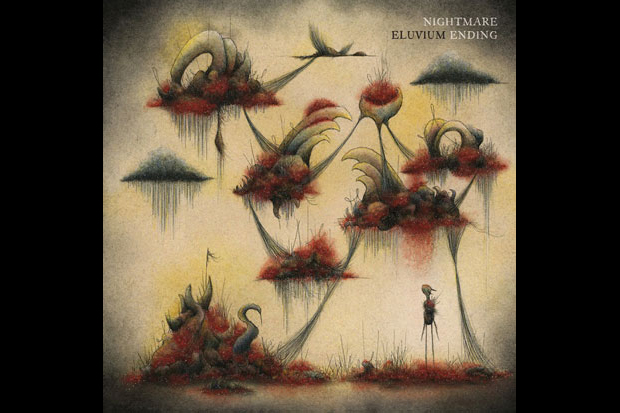 As we wrote in May: Although there's new excursions into noise (the pounding, distorted 6/8 rhythm of "Envenom Mettle" sounds like Einstürzende Neubauten taking a hammer to a car hood), this is mostly ambient icon Eluvium as we've come to know him, albeit with some of his strongest melodies to date. "Unknown Variations" sounds like Jesus and Mary Chain's "Just Like Honey" arranged for steamship and cicada; and album highlight "Rain Gently" subverts his Eno fascination to a fascinating endpoint, starting with bowed hums but evolving into triumphant melody, like Bowie's "Heroes" time-stretched into a nine-minute crescendo.
12. Ólafur Arnalds, For Now I Am Winter (Mercury Classic)
12/21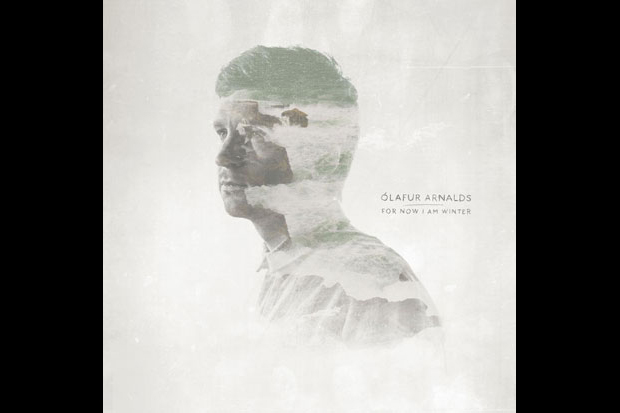 The Icelandic composer steps up to a major label and delivers a tense, cinematic, almost emotionally manipulative wash of icicle melancholy. Phillip Glass rhythms dance a gentle ballet with a romantic indie-rock melody (see also: the classical debut from the National's Bryce Dessner); sputtering techno beats connect the dots between minimalism and dance; and the vibrato of vocalist Arnór Dan perpetually sounds like Gary Jules' "Mad World" cover.
13. Stave, Reform (FSS)
13/21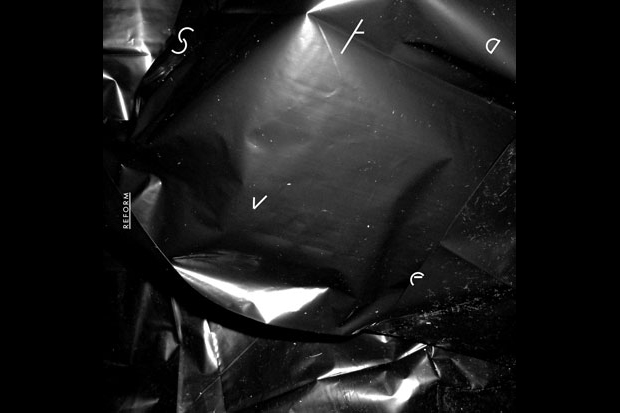 Though 2013 was throbbing with piston-popping, gear-grinding, pipe-banging quasi-industrial chatter (Gesaffelstein's shiny technoise, Pete Swanson's babbling Play-Doh Fun Factory, etc.), it was Chicago musician Jonathan Kroan, a.k.a. Stave, who drained all the color and joy and life from it. His beats are painted in stark grays, nominally funky but echoing and bouncing off each other like cups on prison bars or machines chewing in an abandoned factory.
14. Matana Roberts, Coin Coin Chapter Two: Mississippi Moonchile (Constellation)
14/21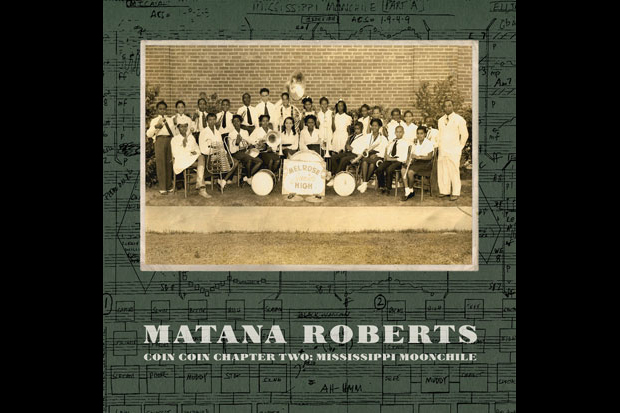 Much has been written about NYC avant-jazz visionary Matana Roberts' ability to weave histories — cultural and musical — through her "sound quilting" method. But this ultimately means an ability to work in multiple disciplines, and a fearless attitude towards exploring them. Blustery ecstatic jazz slowly wanders backwards into bebop; an eight-second hardcore punk explosion stumbles into a smoky cool-jazz club; a sung, sample-length snippet of a spiritual ("Sometimes I Feel Like a Motherless Child") evokes both Mahalia Jackson and Ghostface Killah; a naked gospel coda is bookended by wild, cinematic improv; a herky-jerky opera opens up into a lively 7/8 tango and then devolves back into chaos.
15. BiS-Kaidan, BiS-Kaidan (Avex Trax)
15/21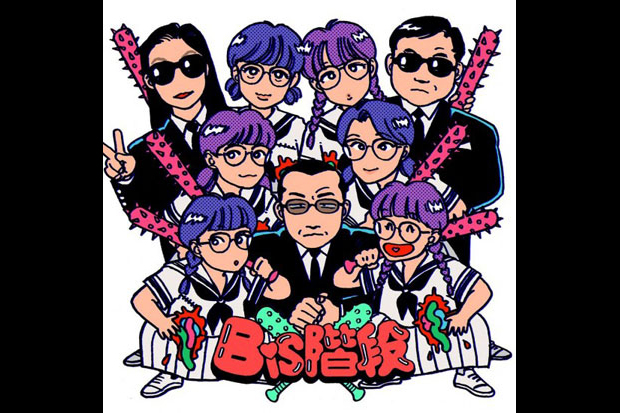 The real life Ciccone Youth, the dream of noise-as-pop: It ain't gonna be realized by Perfect Pussy's warmed-over Hüskerisms, folks. Live from the land of the rising Bad Moon, come the six members of real life J-pop idols BiS teaming with 30-year harsh noise institution Hijokaidan. Together it's the brightest, most beaming, sugar-coated double-rainbow melodies majestically rising from the most impenetrable, howling, feedbacky soup (with the occasional shriek for good measure). The absolute, natural, bulldozer-through-the-arena-wall end-point of the line that goes through White Light/White Heat, Daydream Nation, and Nevermind.
16. The Necks, Open (Northern Spy)
16/21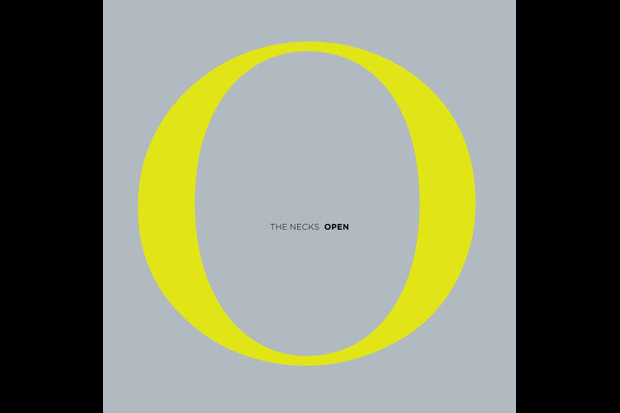 The most beautiful album of the year isn't by Bill Callahan or Haim or Boards of Canada or Susan Boyle, but by these Australian slowpoke-jazz cult heroes. The Necks have been creating mesmerizing, slowly unraveling improv for 25 years, but have enjoyed a recent revival thanks to some rare Stateside gigs, Nick Cave and M. Gira co-signs, and a living legacy in bands like Bohren and der Club of Gore and Dale Cooper Quartet. Their 17th record, and first in a partnership with NYC label Northern Spy, is a beaming, wall-to-wall gorgeous 68-minute journey of haunting mosquito buzzes, cymbal washes, nail-biting drum rolls, jingling chimes, and pianos that resonate and ring. With the speed of sunlight moving across a field, it's jazz for Eno heads, ambient for improv fans, and a molasses-slow chillout that works like sludge metal (only friendlier). Probably good for watching Gravity with the sound off.
17. Body/Head, Coming Apart (Matador)
17/21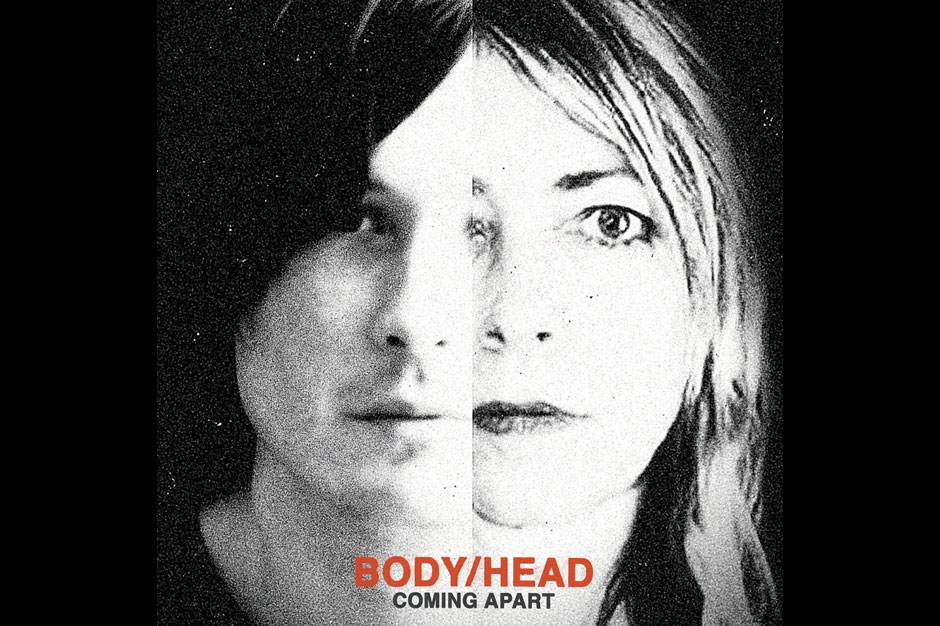 Look beyond the searing, space-vaccum, vacuum-tube drones blackening every cranny of Body/Head's Coming Apart, and what you'll have is basically a blues record from the member of Sonic Youth most likely to get soulful or cover Nina Simone or request Robert Palmer at karaoke or bump Schoolly D. "Last Mistress" is basically Big Mama Thorton's "Hound Dog" updated for punk acerbics ("Dogs, when they piss to mark their territory") with Yoko-fried id on display ("Woof! Woof!").
18. Colin Stetson, New History Warfare Vol. 3: To See More Light (Constellation)
18/21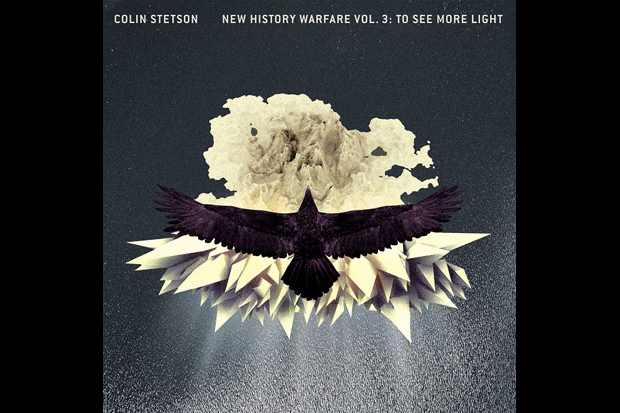 Saxophonist and human Line 6 pedal Colin Stetson is but one part of a wave of ambitious avant-punks recasting 20th-century minimalism for 21st-century loft spaces — see also guitarist Mick Barr, drummer Jon Mueller, whosiwhatsist Pete Swanson. He just happens to be the best with a melody. On his best record to date, he replaces Vol. 2's unnerving dinner with Laurie Anderson with the hopelessly warm harmonies of Bon Iver's Justin Vernon — though he mostly sings impressionist gospel or barks like Napalm Death's Barney Greenway in the most transcendent black-metal song ever played on a bass sax. Elsewhere, like the 15-minute title track, Stetson makes a euphoric house record that turns into a sludge-metal record, with no electronics, guitars, or assistance — producing raw, distorted, deep bass; mournful duck songs; Glass-ian raindrops; and wild squeaks of abandon.
19. Oneohtrix Point Never, R Plus Seven (Warp)
19/21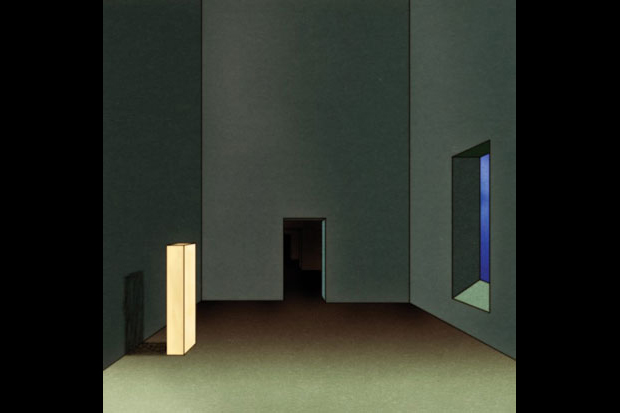 More Dreamweaver than "Dream Weaver," Brooklyn's icky-pixel Mxyzptlk nicks chintzy synths and skateboards on the uncanny valley. Is it real or is it Memorex? Here's the pipe-organ canon of the flying-toaster screensaver. Here's the Art of Noise chained to dungeon walls. Here's Max Headroom as the stuttering victim of a Kubrick nightmare. Here's a song called "Americans" that sounds like a synth koto for a training video on how the information superhighway will work for you. Here's nostalgia's end game, a Oregon Trail game that starts and ends with "You have died of dysentery." Here's the beef.
20. The Haxan Cloak - Excavation
20/21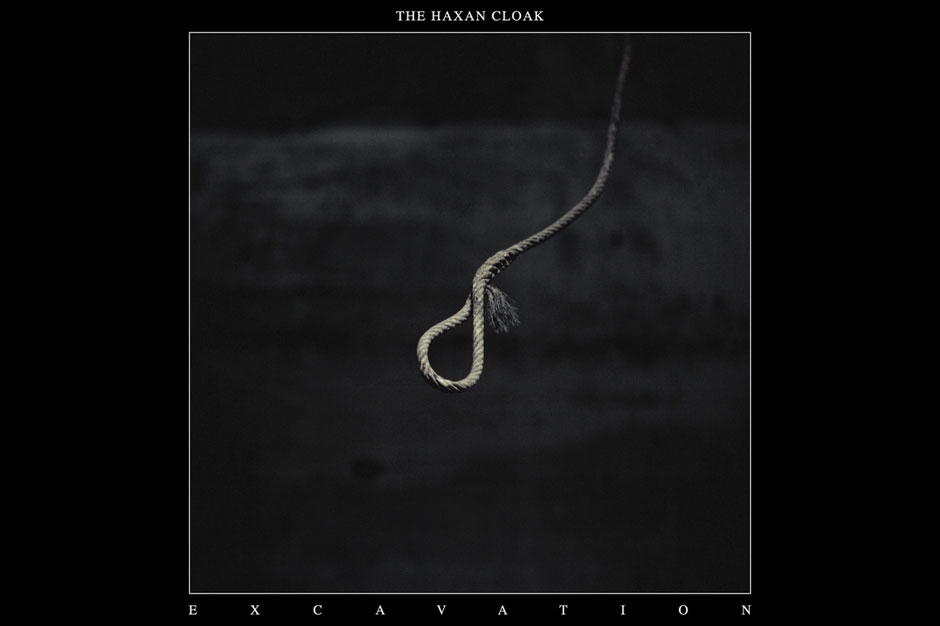 Hum, slurp, moan, buzz, boom, boom, boom, boom, gurgle, twinkle, crackle, wub, skip, skip, skip, blip, crack, wuzz, slurch, ticka-ticka, murmble, bluzz, bltzz, hiss, sizzle, buzz, wonk, splat, crunch, zap zap, whine, wham, wham, wham, whamm, dun, dunn, dunnn, wum, tang, slorp — AHH! — fwip, ah, brr, flup, boww, grrr, bzzt, thump, thump, bong, bwom, nngg, wum, wum, burst, blat, fart, chime, thud, slort, thud, whine, cry, erupt, fizzle, weaken, glitch, boom, clink, rattle, mumble, swoon, weep, blam, grind, poke, glisten, thrum, crunch, grieve, slam, smack, ponk, bubble, rise, envelop, pound, fade, die.
21. Tim Hecker, Virgins (Kranky)
21/21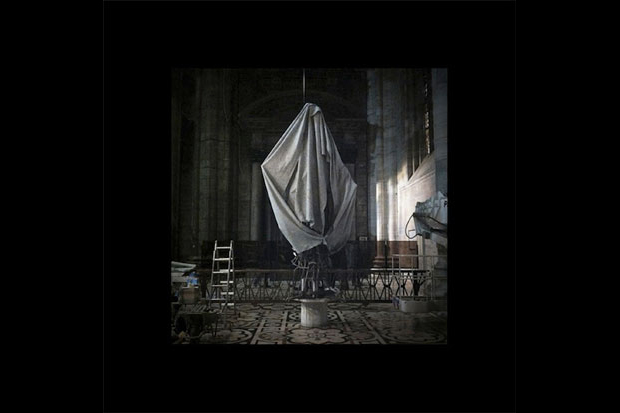 One-man cloud-metal torquestra Tim Hecker has spent a decade rebuilding Kevin Shields' goosepimple engines for the generation that sold their guitars and bought laptops. For his most anticipated release to date, he sags instead of zigs, trading warm fuzzies for the howling fantods, blowing his chance to be the first ambient musician to blow noise at Jimmy Fallon. The year Daft Punk went human-after-all, he started injecting the reedy protests of woodwinds into his dark-cloud computing; while the EDM rebellion continued unabated despite Dave Grohl's protests, Hecker turned Transformers noises into penetrating power-downs and bass cannons into bad vibrations. And as the emo revival blew up your local loft, he reduced punk to a naked quarter-inch plug straining for an input.