The first-ever YouTube Music Awards have wrapped. All of the night's trophies have been handed out, and all of Spike Jonze's "live music videos" have been, um, video'd. Eminem was made Artist of the Year, just days before the release of his eighth album, The Marshall Mathers LP 2. Macklemore & Ryan Lewis were crowned 2013's YouTube Breakthrough on behalf of their world-conquering "Thrift Shop." And K-Pop collective Girls' Generation took home Video of the Year for their "I Got a Boy" visual.
Okay, but how was the show? Were we to boil it down to a handy quotable — and yes, let's — we'd probably say something like, "A charming mess." Co-hosts Jason Schwartzman and Reggie Watts operated without a script, in a gigantic warehouse without hidden corridors, full of fans and industry people and the artists themselves. In the way that YouTube lets everyone in on the fun, from creation to comments, this ceremony was … blurry. Schwartzman aptly called it, "A festival of excitement."
Exciting things are rarely tidy, and after it was clear that we weren't watching the Grammys, the imperfections and the unpredictable became reasons to keep watching. Schwartzman's voice cracking, Watts' hammy improvisations, and that part where they could't figure out how to pronounce the word cake — Reggie: "Is that pronounced 'cake' or 'cock'?" Jason: "Kike?" Us: [facepalm] — but really, some sort of award should've gone to Win Butler for playing court jester, and pulling a "Winye" on "not Taylor Swift."
Speaking of, Taylor Swift's "I Knew You Were Trouble" earned the YouTube Phenomenon distinction, but alas, the Red singer didn't show up to collect her award. Innovation of the Year went to DeStorm's "See Me Standing" video, which beat out clips by Atoms for Peace, Bat for Lashes, and Toro y Moi. The Response of the Year honor — recognizing the best responses, remixes, and parodies uploaded to YouTube — was given to Lindsey Stirling and Pentatonix for their take on Imagine Dragons' "Radioactive."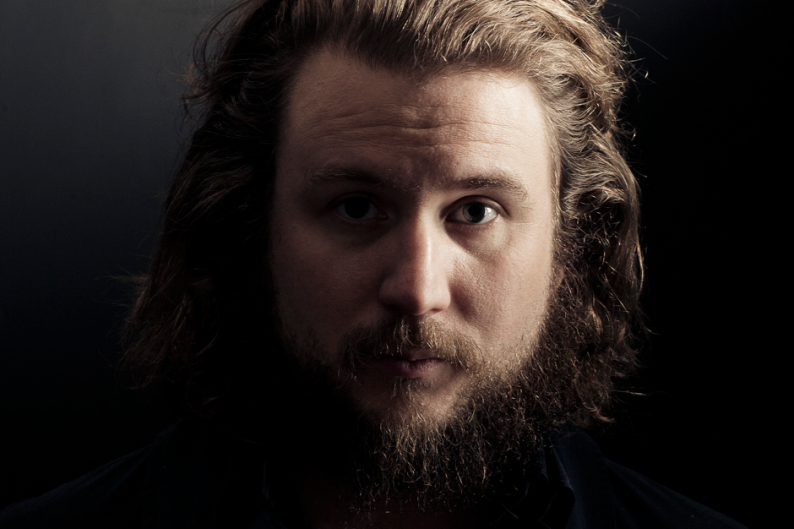 Which brings us to those much ballyhooed "live music videos." Stirling was the focus of one of the most endearing works of the night, as she performed her violin-meets-dubstep hit "Crystallize" while wearing a makeshift jetpack. With a little of creative director Jonze's camera magic (although Michel Gondry's might have dazzled a little better), she was seen flying through a cityscape, soloing on her fiddle while mighty wubs fell like rain. And then there was Michael Shannon playing a douchebaggy version of EDM star Avicii.
Those highlights were among a handful taken from the individual performances (Tyler, the Creator, Lady Gaga, M.I.A.) that we'll share individually as they inevitably emerge as stand-alone clips. The 90-minute ceremony took place at New York City's Pier 36 and was live-streamed via YouTube. It's currently playing on loop. Watch the entire webcast right here at SPIN, and scroll down for a full list of the categories. And their winners. Follow @SPINMagazine on Twitter for on-the-scene reporting as the event winds down.
Also, did Rashida Jones get her babies back?
Video of the Year:
Epic Rap Battles of History – "Barack Obama vs Mitt Romney"
Demi Lovato – "Heart Attack"
Girls' Generation ­- "I Got a Boy" (winner)
Justin Bieber (feat. Nicki Minaj) – "Beauty and a Beat"
Lady Gaga ­- "Applause"
Macklemore & Ryan Lewis (feat. Mary Lambert) – "Same Love"
Miley Cyrus ­ – "We Can't Stop"
One Direction ­- "Best Song Ever"
PSY ­- "Gentleman"
Selena Gomez ­- "Come & Get It"
Artist of the Year:
Eminem (winner)
Epic Rap Battles
Justin Bieber
Katy Perry
Macklemore & Ryan Lewis
Nicki Minaj
One Direction
PSY
Rihanna
Taylor Swift
Response of the Year:
Boyce Avenue (feat. Fifth Harmony) ­- "Mirrors
Jayesslee ­- "Gangnam Style"
Lindsey Stirling and Pentatonix ­- "Radioactive" (winner)
ThePianoGuys ­- "Titanium / Pavane"
Walk Off the Earth (feat. KRNFX) – "I Knew You Were Trouble"
YouTube Phenomenon:
"Diamonds"
"Gangnam Style"
"Harlem Shake"
"I Knew You Were Trouble" (winner)
"Thrift Shop"
YouTube Breakthrough:
Kendrick Lamar
Macklemore & Ryan Lewis (winner)
Naughty Boy
Passenger
Rudimental
Innovation of the Year:
Anamanaguchi ­- "ENDLESS FANTASY"
Atoms for Peace ­- "Ingenue"
Bat for Lashes ­- "Lilies"
DeStorm ­- "See Me Standing" (winner)
Toro y Moi – "Say That"