5. Quintron and Miss Pussycat
New Orleans' Quintron and Miss Pussycat have made the personal touch their calling card. She makes puppets for surreal, onstage puppet shows — such as the one involving Christmas Bear and a goblin cake that she performed last night. The show not only held the 2:30 p.m. crowd, but had them clapping when the goblin dessert won a bake-off against a smug birthday cake. Quintron's organ and Drum Buddy percussion synthesizer are also homemade, and he used them to grind out a garage-punk take on dance music. When he called for people to "jamskate tonight," his low bass pulse was the equal of any elsewhere on the grounds, but he played the organ to surge and roar with more a more human pulse.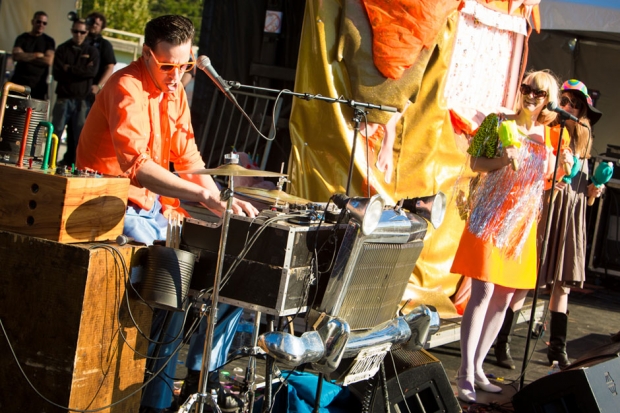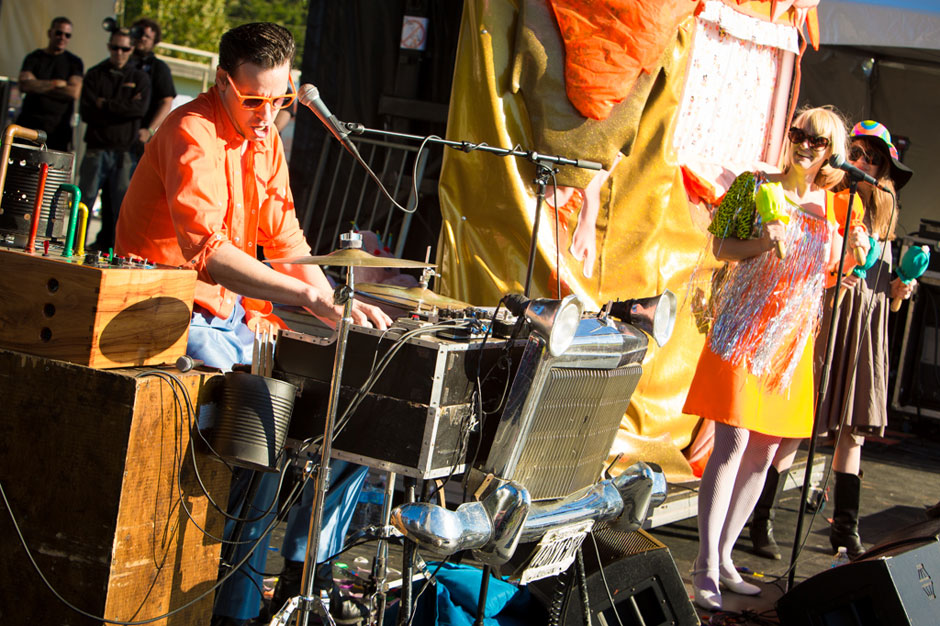 4. Kid Rock
Kid Rock's set-closing "Bawitdaba" toasts "all my heroes at the methodone clinics," among others. Its celebration of the lowlife was a light year away from the pick-up-truck-commercial-style video that introduced "Born Free" minutes earlier — and that schism is part of the Kid Rock live show. His early hits are classics of wit and swagger, but much of the set these days presents him as the fan trying to walk in the footsteps of his country rock icons. His sense of humor surfaced when he started "Forever" with Rush's "Tom Sawyer," but it was A.W.O.L. for the sentimental "All Summer Long." The house video system caught a moment when, with his black straw hat half-over his eyes, he looked like Tim McGraw's trailer park brother, and the image made sense. Like McGraw, his personal charisma holds his show together. On the other hand, the video screen showed three Cure fans at the front barrier who were clearly enduring, more than enjoying.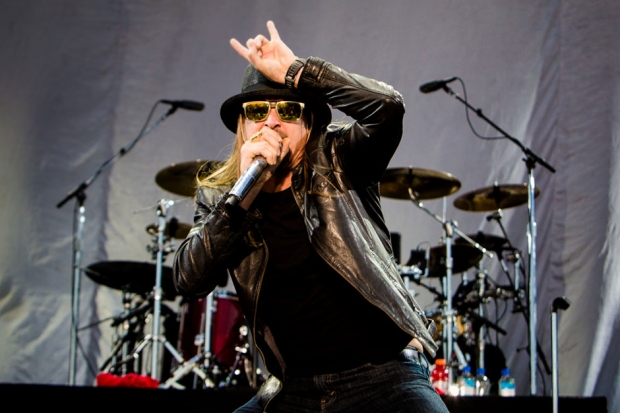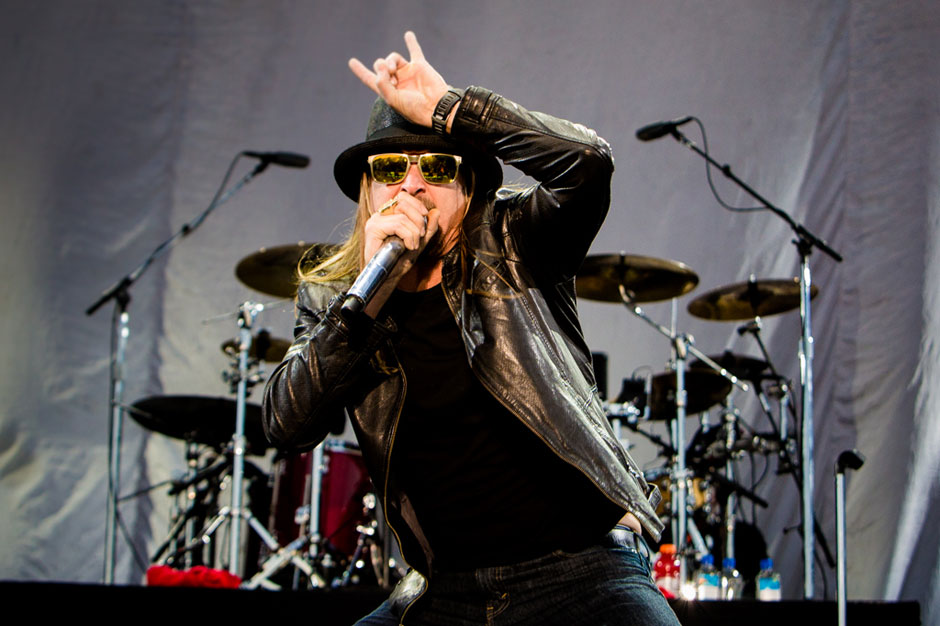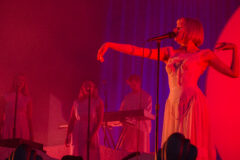 3. Bassnectar
Maybe it was the see-your-breath cold or the end of a festival weekend, but Bassnectar's set at the Le Plur Stage was more hang than party. Attendance was clearly mandatory as at 7:30 on the nose, Bassnectar dropped his first drop and people watching the Cure broke off mid-moody-song to head over. Between the speakers, it was a concert with the crowd packed as tightly and locked into the stage as any audience was all Voodoo. He moved them with some of the most intense music of the weekend, but his set was often monolithic, building big sounds and big grooves that weren't necessarily propulsive, leading to far more bobbing and nodding than footwork from the dancers.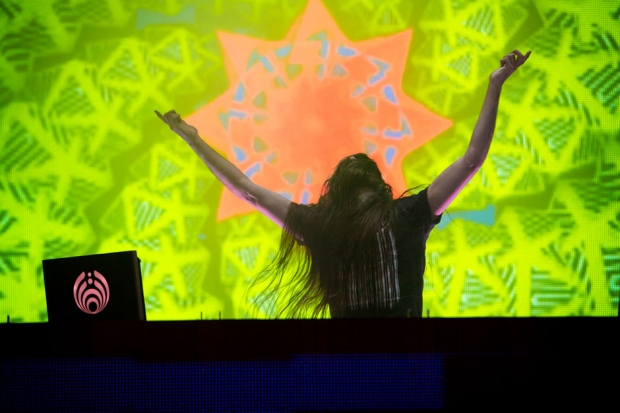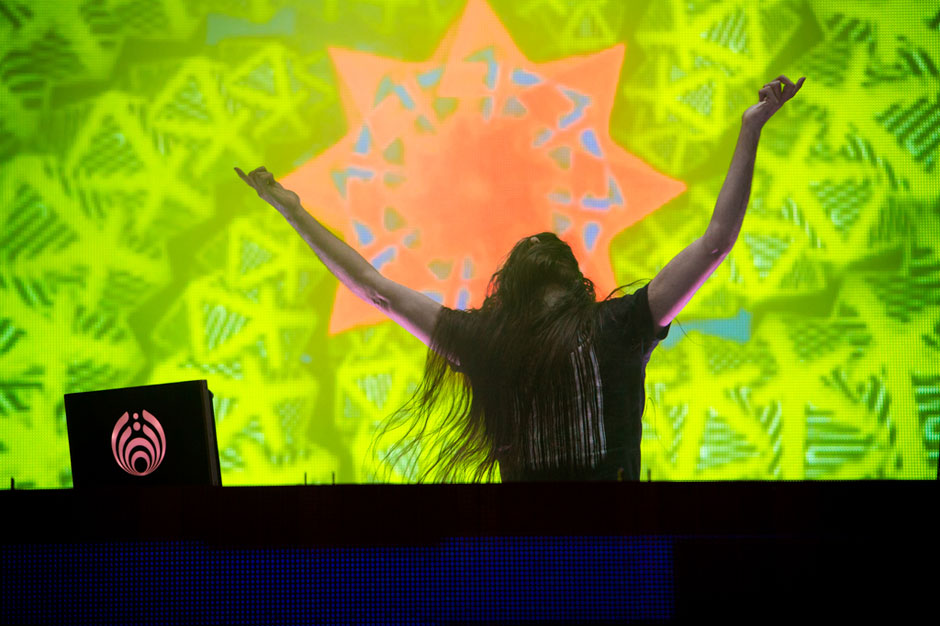 2. The Cure
The Cure started their Voodoo-closing set with great deliberateness — not indulgently or casually, but if Robert Smith needed to change guitars, he did so at his pace and he wouldn't be hurried. Similarly, the set was not a puppy overeager to be loved. The opener "Shake Dog Shake" was well-received, but it didn't bring a roar of recognition; "Fascination Street" woke up those waiting for the hits, but Smith was in no hurry to plow into those. Guitarist Reeves Gabrels' broke into guitar heroics for the first (but not last) time for "From the Edge of the Deep Green Sea," which led Smith to a greater sense of loss as he sang about "too many tears." His tumbleweed hairdo in 2013 and sparkly black hoodie suggested at first that he might be odder than we thought, but by the last half-hour, he was a rock star fronting a roaring rock band, singing "that's the price we pay for happiness" with real bitterness in "The Hungry Ghost." The fans that stayed for the encore were rewarded with a greatest hits speedball. Hits were dotted between the album cuts that dominated the show, but "Love Cats," "Close to Me," "Let's Go to Bed," "Why Can't I Be You," and "Boys Don't Cry" sent the crowd happily into the night.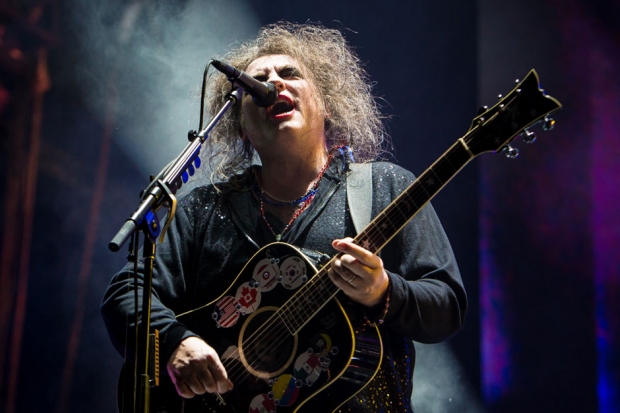 1. Dr. John
When Dr. John recorded 2012's Locked Down, the Black Keys' Dan Auerbach helped him connect to the legendary, psychedelic, voodoo-funk albums he cut in the late 1960s. Dr. John returned to those albums Sunday night with an all-star band that included Meters bassist George Porter Jr., trumpet player Nicholas Payton, and Big Chief Monk Boudreaux — and the grooves were as surprising and hypnotic as any played at EDM stage. Porter directed traffic onstage, but Dr. John was the center of attention. He began his musical career as a session guitar player, and he started the set with a Telecaster playing rhythm guitar and his own fractured, perfect solos before sitting down to the piano. Those early albums were puzzling in their moment, and the songs remained freaky on a Sunday night in 2013 as they blended urban life and hipster jive. A good crowd from across the Voodoo age spectrum crowded the Flambeau Stage for the event, and Dr. John responded with a more animated vocal growl than he has shown in recent years.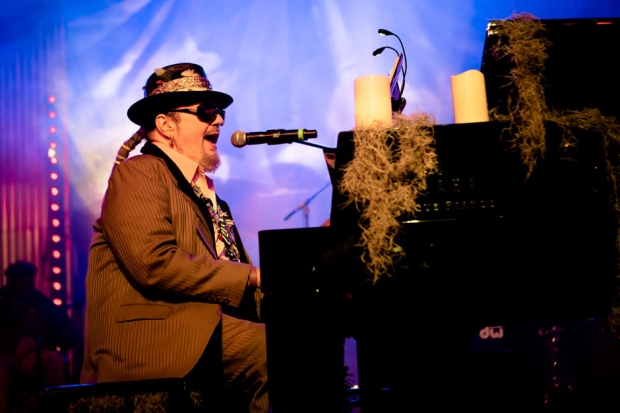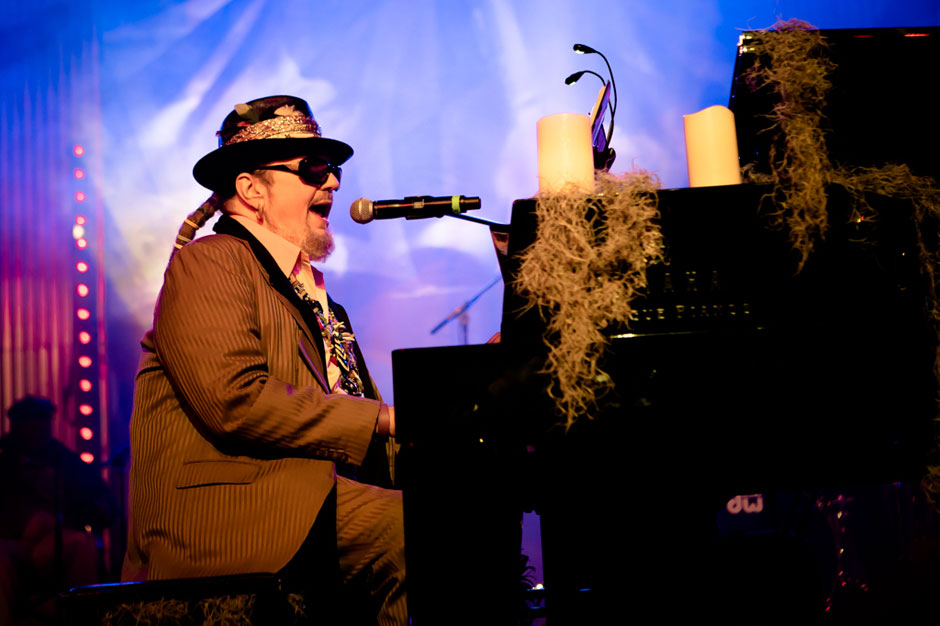 For more coverage on this year's top festivals, visit ToyotaSoundwave.com.