1. Nine Inch Nails
Trent Reznor didn't seem quite so tortured during NIN's third appearance at Voodoo since Hurricane Katrina. His movements were less rigid this time, and just as David Bowie used to remake his songs in the image of the album he was touring, "Sanctified" and other older favorites now morphed into glitchy electro-funk in honor of the band's new Hesitation Marks. Those that escaped the twitchy treatment took on a glam-thrash sheen: "March of the Pigs" hit hard and fast until the roar died away, leaving Reznor alone to sing, "Doesn't it make you feel better?" The simplest pleasure was a relatively faithful version of Bowie's "I'm Afraid of Americans," which Reznor himself remixed in 1997, capping a fairly user-friendly set that found fresh life in a lot of old warhorses.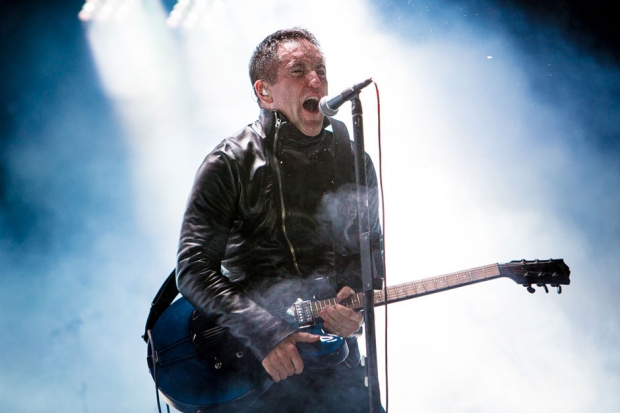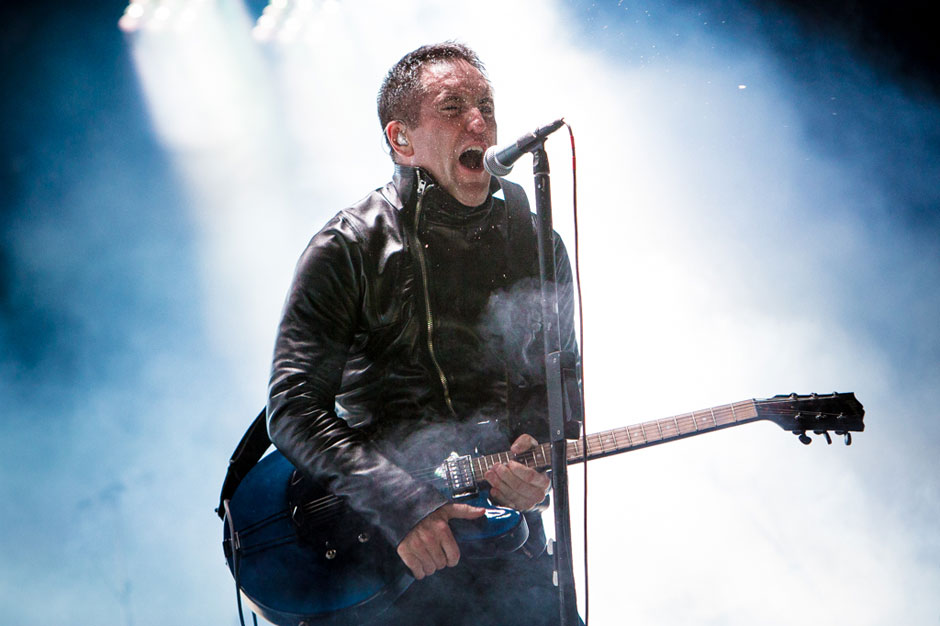 2. Reignwolf
Jordan Cook walked onstage, hammered his guitar strings while twiddling the knobs, and summoned his first salvo of feedback to kick-start his axe to life. From that point on, both were in constant motion as Reignwolf played shaggy, old-school blues rock, emphasis on the rock. Cook climbed monitors and drums while coaxing heavy, very electric squeals and screams from his semi-acoustic, duct-taped Gibson; his reputation attracted former New Orleans Saints player Steve Gleason, who'd parked his wheelchair discretely by the soundboard after introducing Pearl Jam Friday night. The set included the new "Mandolin Song," which the band recorded Friday night at Ani DiFranco's house in Uptown New Orleans, and a raw solo cover of Fleetwood Mac's "The Chain," only a half-hour after Delta Rae had delivered the song more faithfully.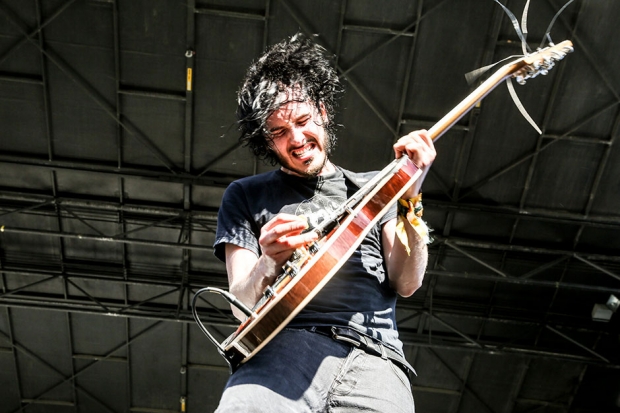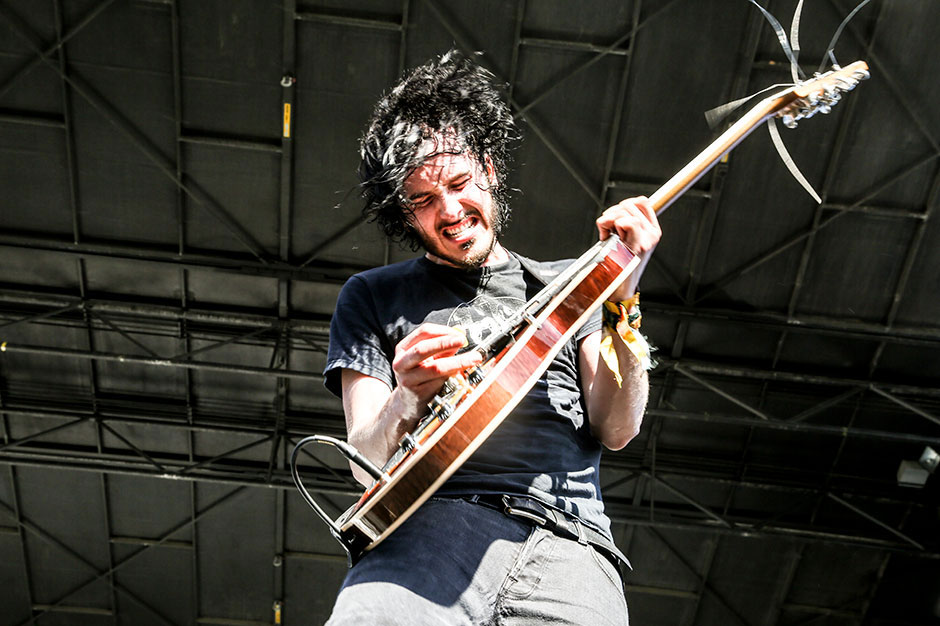 3. Rudimental
Rudimental is one of England's biggest success stories this year, but that doesn't mean the young crowd at the Le Plur Stage dancing all weekend to EDM were ready for a full band, much less one with eight members and no DJs. The stage had been dead since Dirty South couldn't make their own slot, so the band had the unenviable task of rebuilding the energy. "Baby" sounded sexy in its house simplicity, particularly next to the dubstep freakouts preceding it, but the many folded arms in the crowd suggested that a band playing jungle, drum and bass, and other less Americanized subgenres was a reach for many. Still, the response improved as the tempos sped up and the sounds got more metallic. Frontman Kwesi told the growing crowd they were free, and that he wanted to see a field full of people on each others' shoulders; he didn't get it, but the speed and enthusiasm of the response was still a clear sign that in the battle of Rudimental vs. Disaffected American Youth, the band was gaining.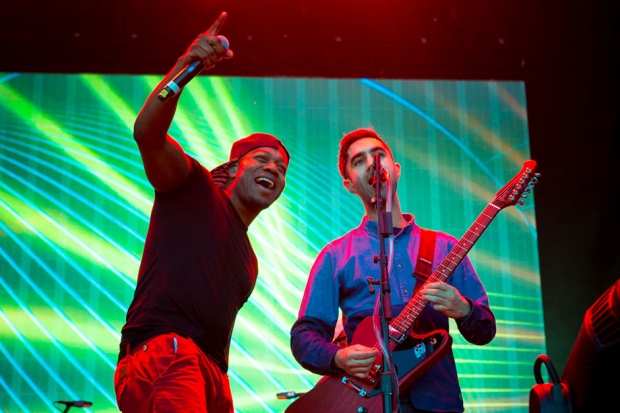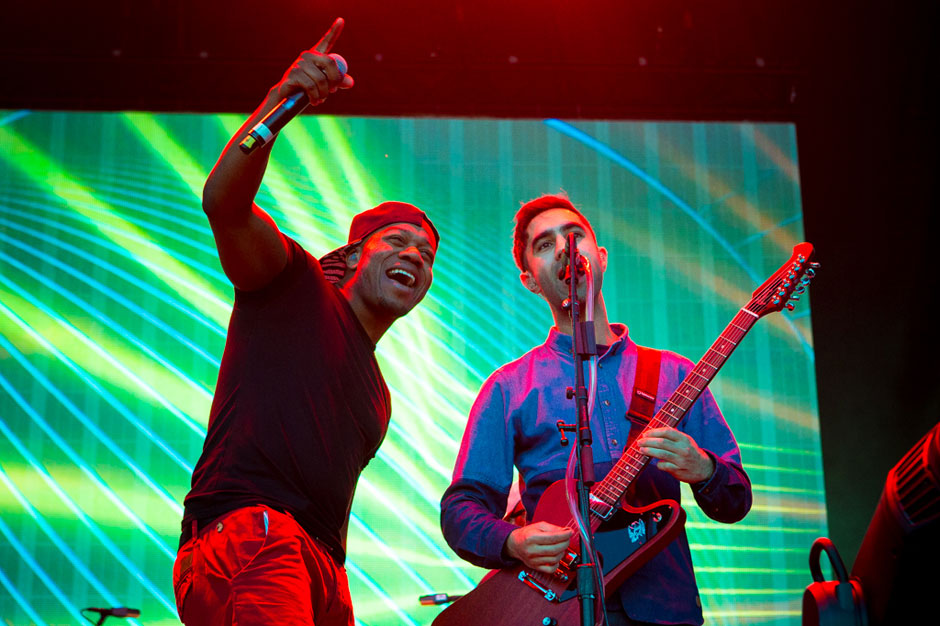 4. Afrojack
A countdown works wonders. With five minutes to go, a militaristic Afrojack computer animation graced the projection screens at the Le Plur Stage, and with it, a clock. As it counted down, people ran to get back to their friends or get in place before the timer hit zero; at that moment, instead of a face-shredding bass drop, the DJ born Nick van de Wall appeared behind the desk onstage and began exhorting the dancers, pumping his fists and gesturing animatedly to the crowd. Unlike Boys Noize Friday night, Afrojack established a track before remixing it into richly textured submission: His treatment of Keane's "Sovereign Light Café" only mildly slowed the dancers (all those words), while his own "Can't Stop Me Now" (with an absent Rihanna on the hook) sent people running to open spaces for more room to move.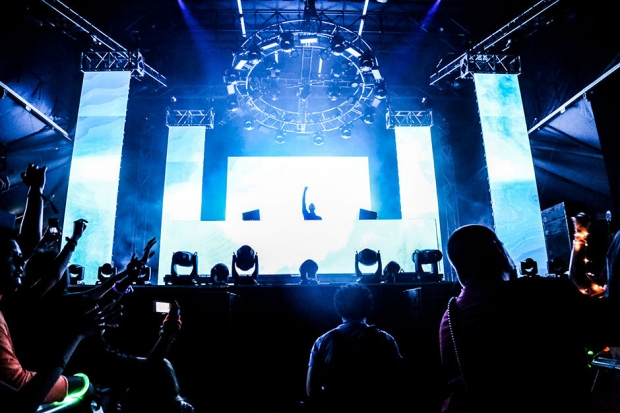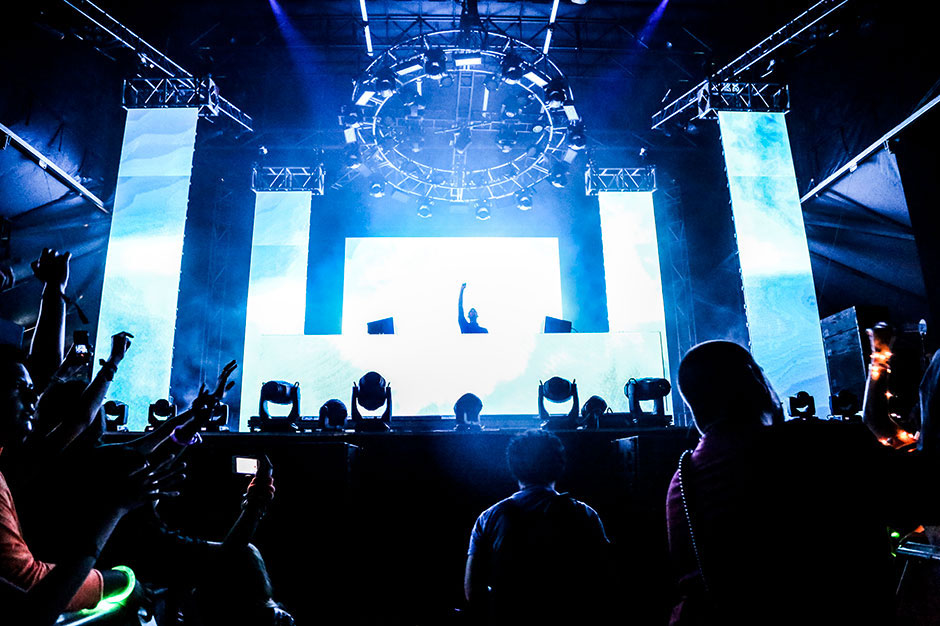 5. Paramore
Hayley Williams bounded onstage looking like a punk-rock Pris from Blade Runner in her leathers, orange bob, and black strip of makeup across her eyes. She charged into "Fast in My Car," from the band's new self-titled album, joined at the front of the stage by bandmates Jeremy Davis and Taylor York, while two more guitarists and a drummer filled out the sound. Williams was clearly an aspirational figure for many young women at Voodoo, because for all Paramore's sonic snarl, her kicks and punches convey more fun than menace. The audience waiting for Nine Inch Nails was patient, but not terribly responsive, so enthusiasm dwindled well before you got back to the soundboard. They finished on an especially poppy note with "Still Into You," though, and from the first notes it generated the most recognition and excitement of the set.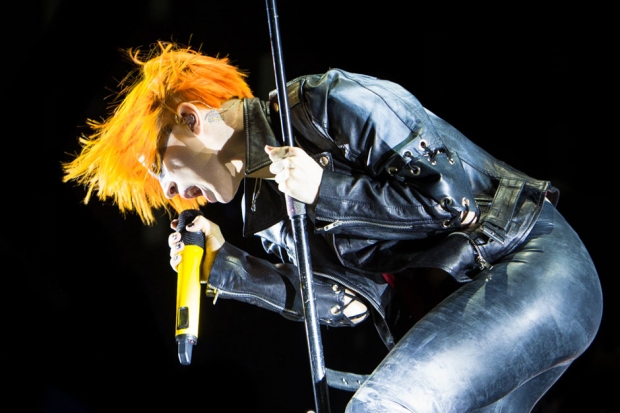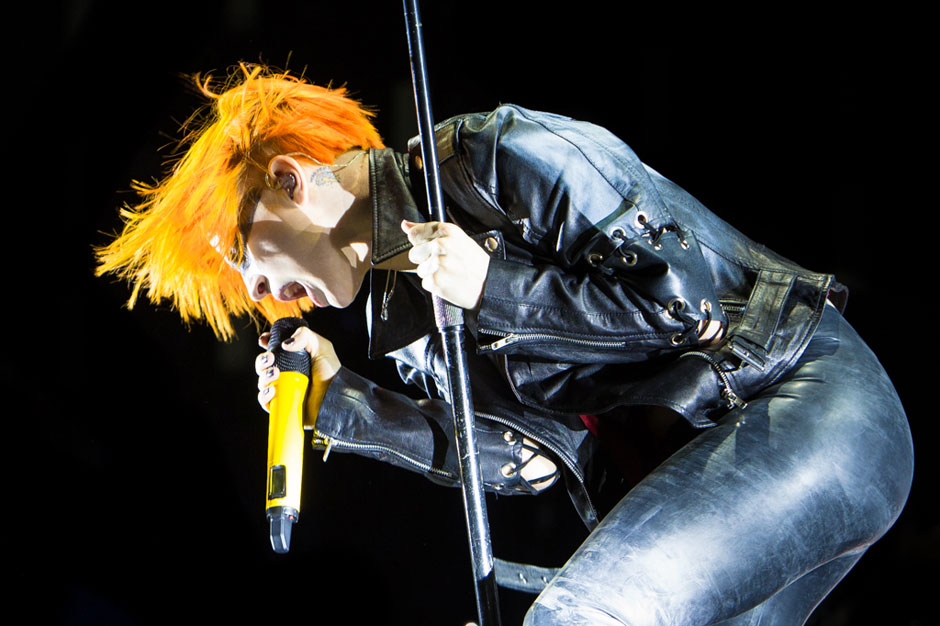 For more coverage on this year's top festivals, visit ToyotaSoundwave.com.