The Beastie Boys and Rick Rubin are being preemptively sued by the GoldieBlox toy company, which claims that its commercial featuring a parody of the Licensed to Ill track "Girls" does not count as copyright infringement. According to the Hollywood Reporter, GoldieBlox filed a lawsuit on Thursday, November 21, claiming that the Beastie Boys recently threatened the toymakers with copyright infringement. Per the complaint: "Lawyers for the Beastie Boys claim that the GoldieBlox Girls Parody Video is a copyright infringement, is not a fair use, and that GoldieBlox's unauthorized use of the Beastie Boys intellectual property is a 'big problem' that has a 'very significant impact.'"
Now, GoldieBlox — which identifies itself as "a toy company on a mission to inspire the next generation of female engineers" — is headed to a California federal court in the hopes of getting an official ruling that the advertisement does fall within fair use. The suit names the Beastie Boys, producer Rick Rubin, Island Def Jam Music Group, Sony Music Publishing Group, and Universal Music Publishing as defendants.
"GoldieBlox created its parody video with specific goals to make fun of the Beastie Boys song," the complaint reads, "and to further the company's goal to break down gender stereotypes and to encourage young girls to engage in activities that challenge their intellect, particularly in the fields of science, technology, engineering and math. The GoldieBlox Girls Parody Video has gone viral on the Internet, and has been recognized by the press and the public as a parody and criticism of the original song."
As THR points out, to determine whether the commercial can be considered fair use, a judge will have to look at four separate factors, including "the purpose and character of the use, the nature of the copyrighted work, the amount and substantiality of the portion taken, and the effect of the use upon the potential market."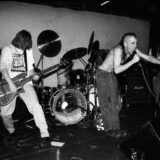 GoldieBlox's ad does redeem the dumb-guy rhymes of "Girls," remaking the "to do the dishes… to do the laundry" sexism into a toy-centric criticism of gender stereotypes: "You think you know what we want … pink and pretty … just like the '50s." That witty bit of social awareness could work in GoldieBlox's favor, but the fact remains that the video is a commercial meant to sell a product and earn a profit for a company, making it a business venture.
Read the entire lawsuit here, and scroll down to watch the video in question:
//www.youtube.com/embed/UFpe3Up9T_g?rel=0