Kellie Pickler Gets Famous, Eric Church Goes Metal, and Much More from SPIN Country
Harvilla on Brandy Clark, Toby Keith, seven more new LPs, and one we're proudly avoiding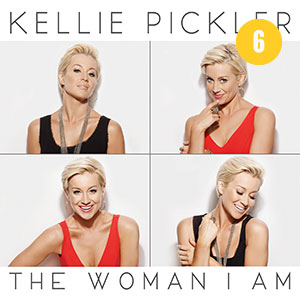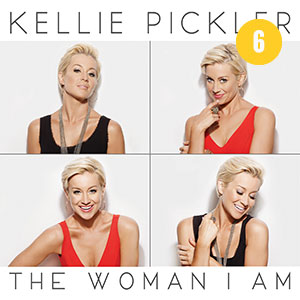 ALBUM OF THE MONTH
Kellie Pickler, The Woman I Am (Black River Entertainment)
Full disclosure: I teared up when Kellie Pickler won Dancing with the Stars back in May, and I don't even watch Dancing With the Stars, but if you're so tough, you tell me how to respond to the Super-Emo Tree Falling Silently in the Spangly-Ass Forest action at 3:30. And thus concluded a delightfully postmodern career arc: From Lifetime-movie-grade rocky childhood to Sonic waitress (try the Chili Cheese Tots) to memorable American Idol cast-off (sixth place, season five, survived "Bohemian Rhapsody") to lower-tier country-pop-slinger ("Red High Heels," sure) to throwback-minded critical champion (last year's astoundingly sassified third album 100 Proof) to DWTS glory to burgeoning Ellen-esque cultural phenomenon (here they are discussing Kellie's new cancer-survivor-solidarity hairstyle) to…slightly higher-tier country-pop-slinger. Oh, well.
Really, the only bad thing about The Woman I Am is the very existence of 100 Proof, which kicked off with the brazen asked-and-answered "Where's Tammy Wynette" and channeled the snarling I-make-'em-like-they-used-to vibe of an underdog realizing she might stay that way. But this is an overdog record, brighter and cheerier and less distinct, vying to eat Miranda Lambert's lunch ("Ain't No Cure for Crazy," "Bonnie and Clyde") just like everybody else.
Pickler can sell that feral stuff, and the light comedy of "Ring for Sale," and the heavier pathos of "Where Did Your Love Go," and the great-grandma love letter "Selma Drye." (Not the song title "Little Bit Gypsy," though.) It's still her in there, assuredly. But put it this way. The gentle title track begins thus: "Sometimes I cry at night / Fall to pieces with Patsy Cline / Man, I miss songs like that / That's just the woman I am." Roughly speaking, the biggest country artists write songs about how much they miss those songs; the best, hungriest, most underappreciated country artists actively try to write those songs. She's more the former than the latter here. The Woman I Am steps forward (in time) to step backward (in quality) to step forward (in popularity). She'll take it, and so, grudgingly, will you.
SONG OF THE MONTH
Eric Church, "The Outsiders"
Welp, this guy gets to do whatever the hell he wants now, so please enjoy a full Black Sabbath album distilled down to 60 seconds at the end of this fantastically standoffish backwoods-metal ode to an outsider status he's way, way, way too industry-anointed to actually claim anymore, but that's what makes Eric Church just the best. This sounds hilarious on country radio. Yearbook quote: "The players gonna play / And the haters gonna hate / And a regulator's born to regulate!" Next stop is the East Side Motel.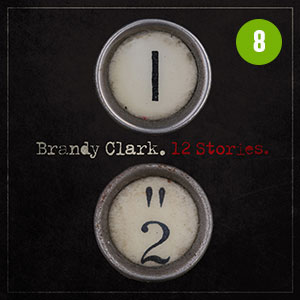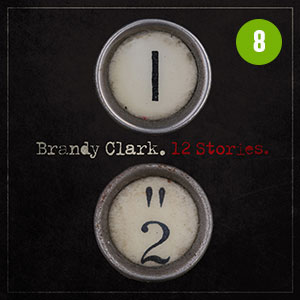 Brandy Clark, 12 Stories (Slate Creek)
All the false-utopian small-town pornographers out there created a need for small-town horror auteurs; as a full-length, double-down spin-off of Kacey Musgraves' game-changing "Merry Go Round," this is a bleakly gorgeous beast, classicist but not "retro." The men are all drunk and worthless, the dishes all broken, the children all abandoned and/or illegitimate, but even the tunes about substance abuse (the hushed, devastating "Take a Little Pill") shine with the triumph only well-executed tragedy can deliver. And Clark does comedy, too: "Stripes" proves that, for her at least, orange will never be the new black.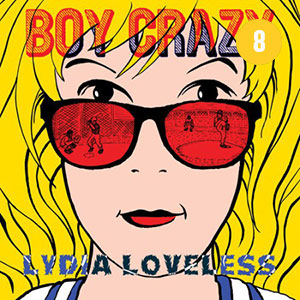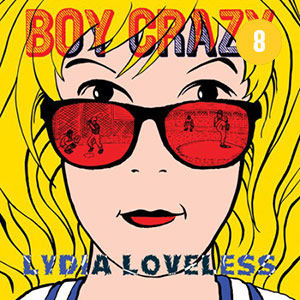 Lydia Loveless, Boy Crazy EP (Bloodshot)
Love this woman. Love her. Is "Stevie Nicks singing lead on 'Born to Run'" overstating it? Probably, but too bad. The cowpunk queen of Columbus, Ohio, softens up and deemphasizes both the cow and the punk here, but she's still more likely to throw the table at you than settle for drinking you under it: Whatever the song title "Lover's Spat" evokes for you, for her it means the dude's raving at the side of the road with his dick hanging out. Next year's new full-length better vault her to the Brandy Clark tier, at least.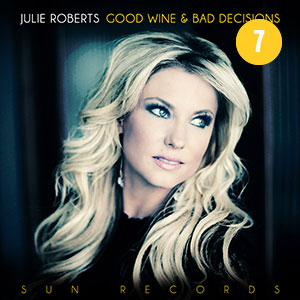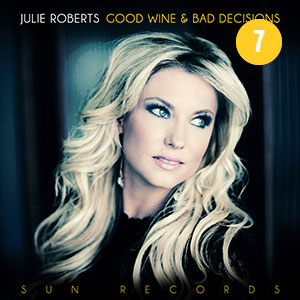 Julie Roberts, Good Wine and Bad Decisions (Red River)
One hell of a "Black Velvet" Pandora station we got here. Nominally blonde and countrypolitan, but noir-brunette bluesy at its core, featuring good-times-with-bad-men cautionary tales racier than those of her (blonder, more famous) contemporaries; a Red Shoe Diaries remake of Dusty in Memphis, in which "Son of a Preacher Man" is reborn as the notably less oblique "He Made a Woman Out of Me." It gets a little snoozy, as "bluesy" stuff does, but still, RIYDL (Recommended If You Didn't Like) the Sheryl Crow record.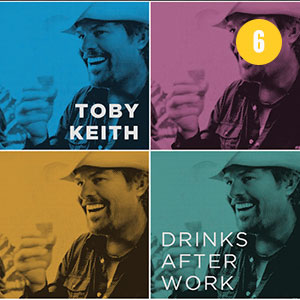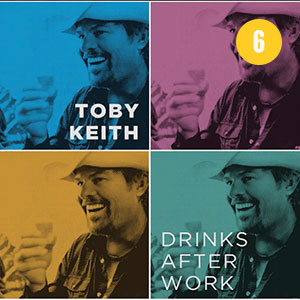 Toby Keith, Drinks After Work (Universal)
He's the affable lech Steely Dan warned you about, and the best pure singer in country's top tier, though the shakiest in terms of quality control. So "Drinks After Work" itself is a nimble, humble, weirdly affecting bit of working-class pandering, but otherwise Keith's just wanly trawling for something as transcendently goofy as "Red Solo Cup" ("Call a Marine" doesn't get close) or gleefully offensive as "Get Out of My Car" ("Show Me What You're Workin' With" unfortunately comes closer). Works a little too well as a theoretical concept album about 9-to-5 drudgery.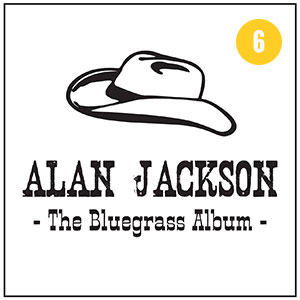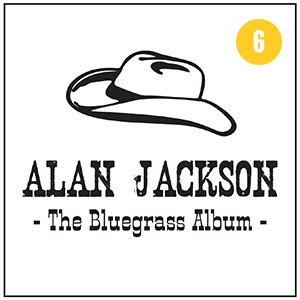 Alan Jackson, The Bluegrass Album (ACR/EMI Nashville)
Bored rock bands make dance albums; bored country stars go bluegrass. And so a Radio Titan of Yore (who seems constantly on the cusp of hardcore sassing the pop-betrothed Radio Titans of Today) slips comfortably into the Man of Occasional Sorrow thing. Maybe too comfortably: Dierks Bentley tried way harder when he did this a couple years back, but as the title/album cover alone attests, trying hard is not exactly the point. "Blue Moon of Kentucky" has a whole verse devoted to shout-outs, just like "Wu-Tang Clan Ain't Nuthing ta Fuck Wit."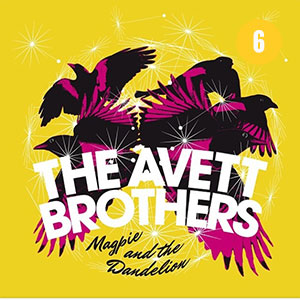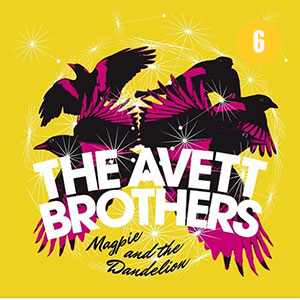 The Avett Brothers, Magpie and the Dandelion (American)
Yeah, well. Sometimes they bore your shoes off (last year's emphatically workmanlike The Carpenter), and sometimes their earnestly declaimed, credibly banjo'd, increasingly Gram Parsons-indebted craft-beer Americana gets over, even if you can't hum a line of it. As an excuse to tour, they've done worse; may they be spared in the Great Mumford/Lumineers Bubble-Burst of Hopefully Very Early 2014. Avoid their press photos, though.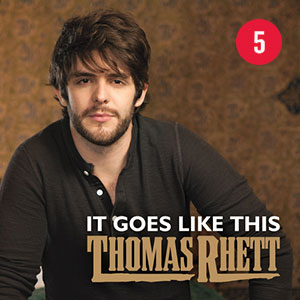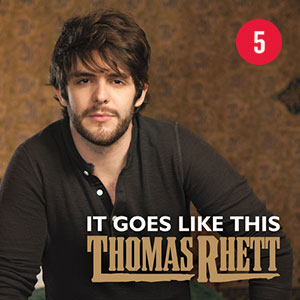 Thomas Rhett, It Goes Like This (Valory Music Co.)
Lord knows how a guy who looks like he sells artisanal brine pickles out of his Bushwick walk-up found his way to befouling hick-hop ditties like "Something to Do with My Hands" and "Front Porch Junkies (Remix)," but here we are. Dude's got a drawl sharp enough to hack through the billowing plumes of Axe Body Spray; "Make Me Wanna" has a soothing, "if one of the Kings of Leon's livers could sing" vibe, but look the fuck out for "All-American Middle Class White Boy." The word "cul-de-sac" has never been pronounced with more masculine ardor.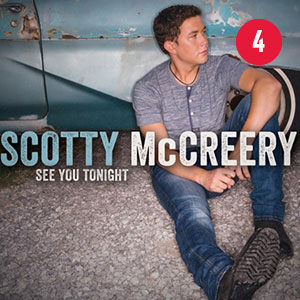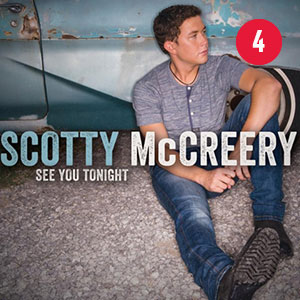 Scotty McCreery, See You Tonight (Interscope/Mercury Nashville)
Grand Canyon-voiced walking Bob's Big Boy statue and reality-show victor (American Idol, 2011, auditioned with a Josh Turner song, thoroughly charmed J.Lo despite wearing flip-flops) can soundtrack the next two decades' worth of Nicholas Sparks film adaptations with this, which means he'll sell more records than everyone else here combined (Pickler/Church excepted.) Sassy subtweet "Something More" rails against hackneyed songs about trucks, beers, and summer, but the 12 tracks preceding it aren't exactly about the Large Hadron Collider.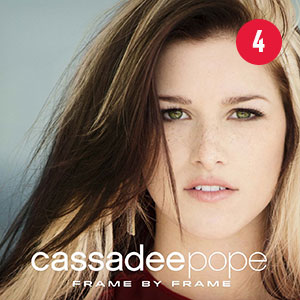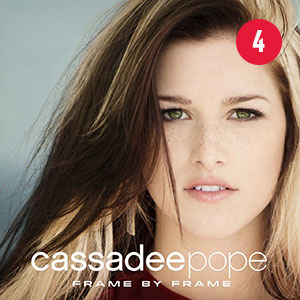 Cassadee Pope, Frame by Frame (Republic Nashville)
Yet another reality-show victor (The Voice, late 2012, blind-auditioned with Natalie Imbruglia's "Torn," turned three chairs before the chorus) energetically fails to deliver a candy-coated debut album more compelling than her hair. "Champagne" is Sprite, "This Car" is a Kia Sedona at best, "I Wish I Could Break Your Heart" is addressed to the world at large, and "11" — well, "11" will probably get to you. Winsome, but sucking up too much young-solo-female oxygen. The illusion never changes into something real.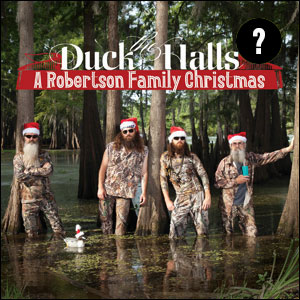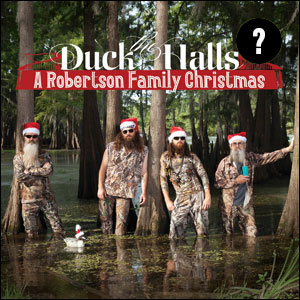 The Robertsons, Duck the Halls: A Robertson Family Christmas (4 Beards)
Listen, I'm thrilled that incognito My Morning Jacket side project Duck Dynasty has won America's (or at least Wal-Mart's) heart, but unless y'all want to start a Kickstarter or something I am not compensated nearly enough to listen to their Christmas album. That goes triple for Trace Adkins'.