5. Snoop Dogg
Snoopzilla's DJ kicks the night off with the unmistakable G-funk fwiz-bang of MC Breed's "Ain't No Future in Yo' Frontin'," and suddenly it's the early '90s again: lowriders, braids, gin and juice, etc. It becomes easy to forget that Snoop has spent the 19 years since spreading himself impossibly thin, throwing practically anything against the wall and hoping it sticky-icky-icks. His set is naturally a total clusterfuck that cycles through two decades of pop culture trends of varying length and endurance: His ill-recieved Snoop Lion reggae project, a Katy Perry Euro-bubblegum No. 1, a shouty DJ Khaled posse cut, the clean version of his proto-chillwave "Sexual Eruption," a dalliance in the G-Unit era, a 2004 single that sampled the Bee Gees (No. 67 on the R&B/Hip-Hop Chart), the whole "I'm in Love With a Stripper" thing. There's no way anyone loves all this stuff equally, so the joy is in watching him control a crowd with all these styles regardless (though watching his dog mascot smoke a giant blunt is fun, too).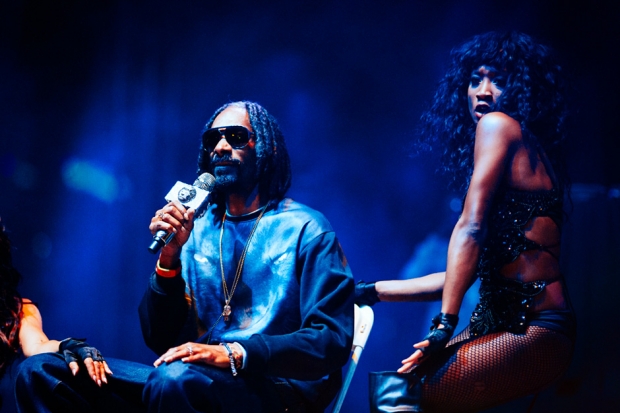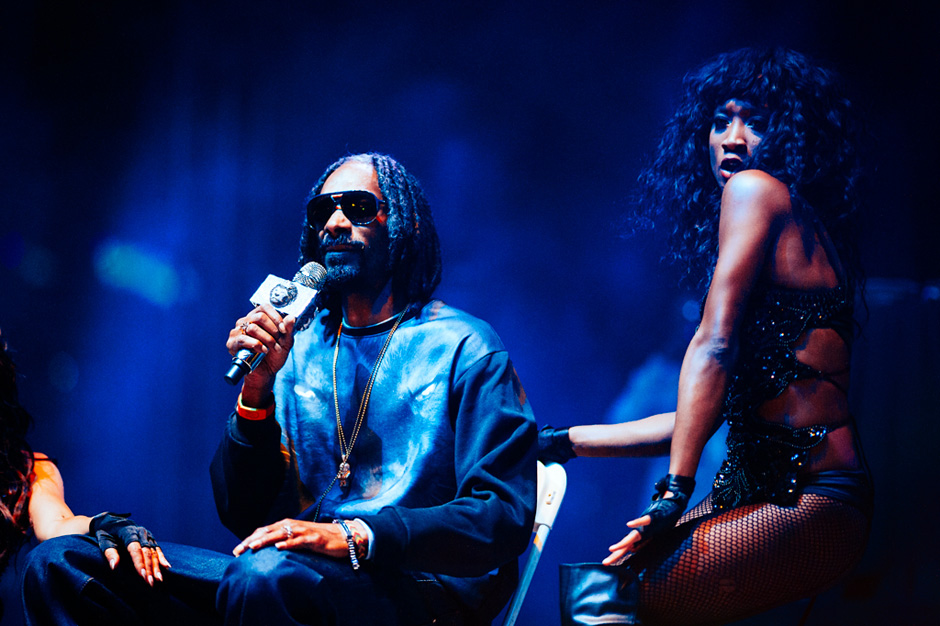 4. Quicksand
Post-hardcore alt-metal heroes Quicksand have been out of commission since 1999, and haven't exactly garnered the legacy of, say, Godspeed You! Black Emperor or Neutral Milk Hotel in their absence. Would any contemporary bands even cite them as an influence besides the Deftones? Is Chevelle still around? But this dip in popularity actually works to their advantage now, since their particular sound — aggy lock-step rhythms with romantic hooks — feels so unique in 2013. They've got almost two decades on the kids in Parquet Courts, but still have more energy: Dummer Alan Cage has grooves and chops that run all over the stiff, funkless punk of bands like No Age, and frontman Walter Schreifels can sing like Perry Farrell — complete with the scarf around his neck — but does so with enough ironic flair that it's clear he'll never go Vegas.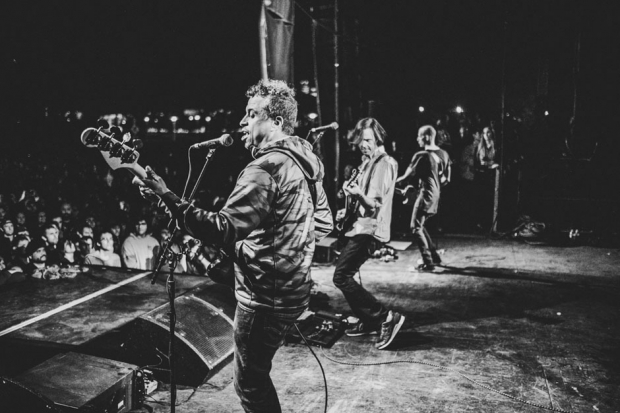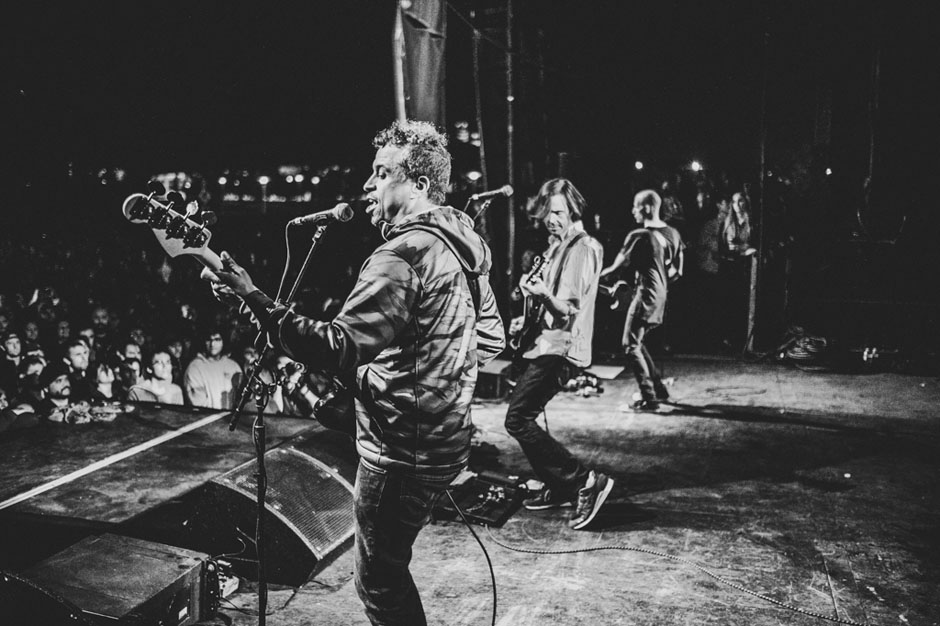 3. Patton Oswalt
Patton Oswalt is settling very nicely into his "joking about having kids" era — a difficult transition for alt-comics. He smartly kept this set tight, honed, and razor-sharp, with very little improv, though even he couldn't help getting a little distracted by the Kurt Vile show happening not far from his left ear.
"Holy shit, that could be a ventriloquist act. 'It's Patton and Feedback!' Hey feedback, ain't it great to be in Austin?"
["BLRRRR"]
"All right, sorry! I think it's really fun here!"
["BLURRRR"]
Later, once Vile's set was in full swing, Oswalt — who thought Vile was a jam band, perhaps not totally incorrectly — performed a duet that the guitarist couldn't hear: "Backpack full of quinoa / And I'm skateboarding down to the vegan store / Gonna have some [indecipherable]." When someone explained exactly who was playing, Oswalt was shocked. "Is that Kurt Vile? Oh, fuck. I like Kurt Vile… He must be standing in a wading pool of soy milk or something."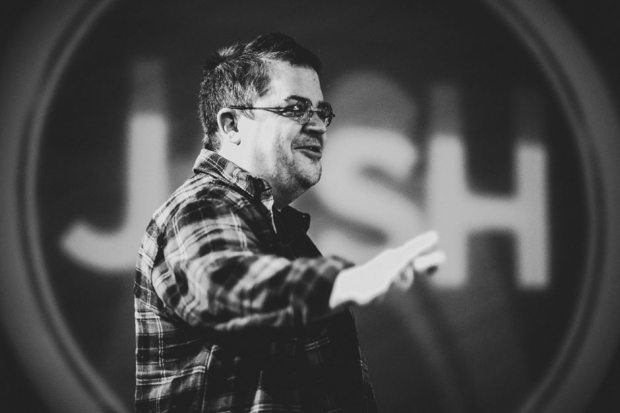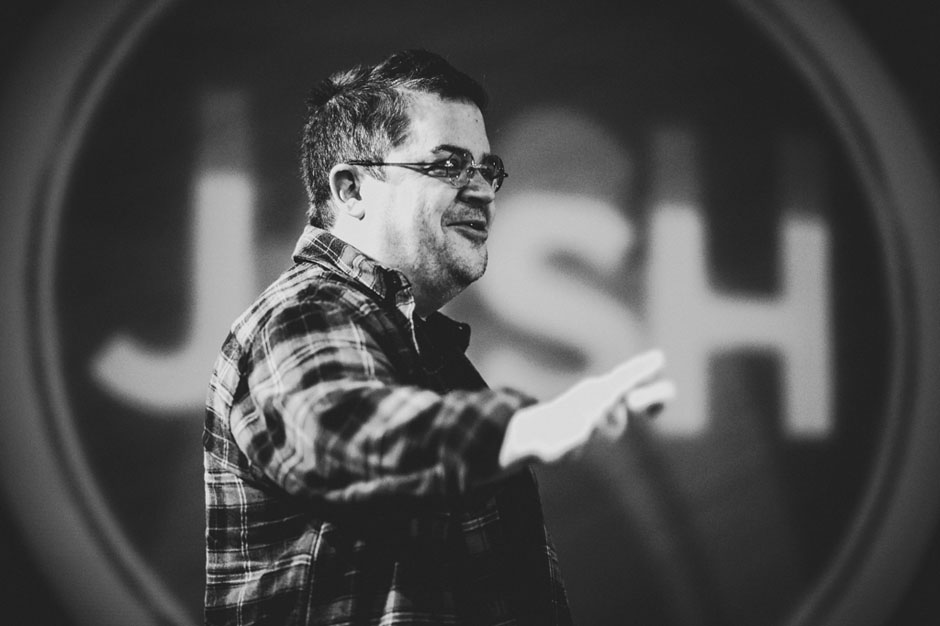 2. Ceremony
We figured sludge-punks Ceremony would bring an older crowd — they're labelmates with Yo La Tengo, supported by indie-rock media, and their lead singer tucks in his shirt — but their audience seemed young enough to have just learned about moshing from YouTube. Almost nothing about this show screamed, "Hipsters Welcome," especially the crowd of mostly rail-thin kids chanting along and diving on each other like it was a Youth of Today show. Vocalist Ross Farrar punched the air like he was having a fit or awkwardly gripped his mic stand like he was wringing the neck of an ostrich; meanwhile, a crowd of kids executed a note-perfect Circle Jerks-style skank. One kid in an Earth Crisis shirt did somersaults in the dirt, while another just rolled around to get dirty.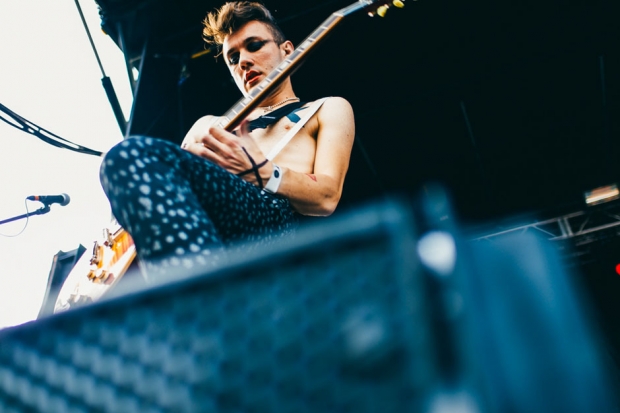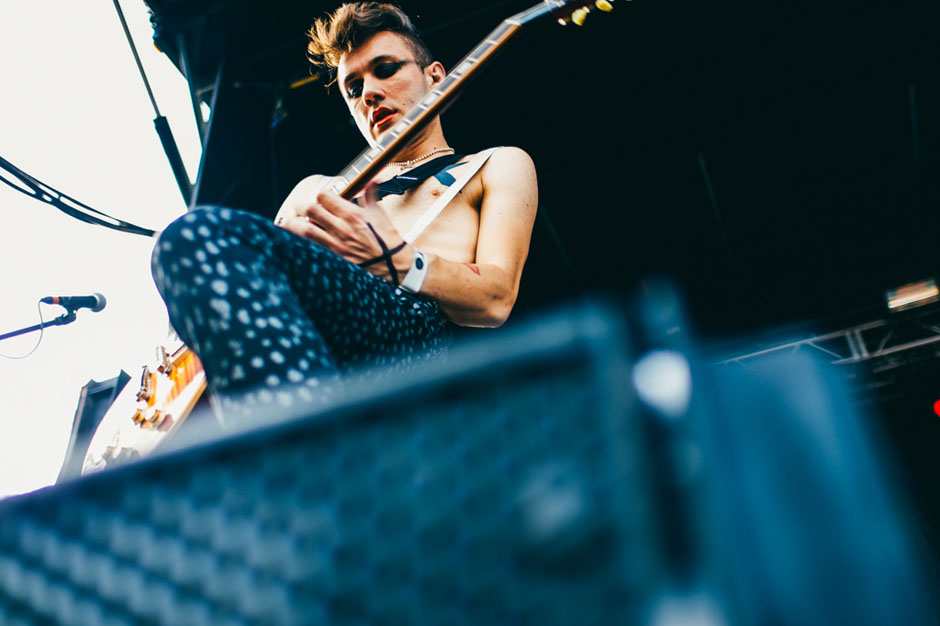 1. Thee Oh Sees
Music-festival staples, tireless tourdogs, frequent visitors to all the big cities — we've seen more Oh Sees shows than it's worth recounting here. But on Friday, an especially psyched crowd made for an especially berserk set. When the Bay Area band did an extended version of 2008's giddy, Zombies-fied "Block of Ice," the bounce pit nearly grew to the length of the stage. The atmosphere was convivial and warm: More women stagedove than practically any show we've seen in recent memory; one couple somehow mixed cuddling with pogoing. Another dude did a double jump like he was on a springboard, causing John Dwyer to have a happy little laugh to himself, just one moment in a set full of the frontman's manic energy: He flopped his hair, blew snot-rockets, shot his guitar like a gun, did Miley tongue, knocked his head on the mic, and got distracted by Keith Morris ("Hey, Keith Morris!").