ALBUM OF THE MONTH: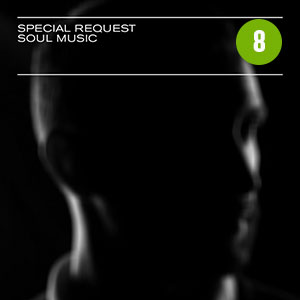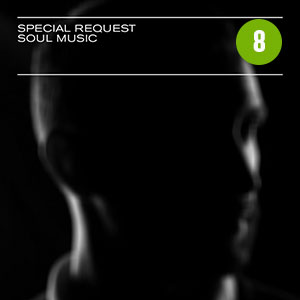 Special Request, Soul Music (Houndstooth)
Paul Woolford has been out there doing his thing — mostly a techno thing — for a long time now, but with his debut album as Special Request, a love letter to breakbeats and rave tropes, he's really found himself. There's been some discussion as to whether the record is overly "retro" or "nostalgic," but that's kind of missing the point, and not only because a whole host of artists (Shed, Zomby, Lone, even Rusko) have been summoning the same old-skool spirits for years.
It helps to think of Special Request as dance music's answer to Haim. Haim are master bricoleurs, assembling a kind of Platonic ideal of radio pop out of scraps of Jam & Lewis and Kate Bush and Simple Minds. Special Request attempts the same kind of thing with the whole sweep of (mostly British) club music. Wringing every last artifact out of "Amen" and "Think (About It)" breaks, he piles on signifiers designed to bring on decades' worth of flashbacks: Mentasm stabs, Drexciyan arpeggios, piano-house chords, guncocks, gunshots, squarewave bleats, Hoover blasts, bunker-busting sub-bass glissandi, 303s, and so on. It's all here: 4 Hero, techstep, Alex Reece, the great Photek-vs.-Source-Direct Samurai wars of 1994-1999. The techno-tempo "Cold Blooded" and "Body Armour" go so far as to take up the chattering Roland pulse of Plastikman's "Spastik" (which, when you think about it, did as much as "Bug in the Bass Bin" to suggest the outlines of drum'n'bass from a techno perspective).
And like the ruthlessly proficient Haim, Woolford has serious gumption and the chops to pull it off — just see "Ride," which loops Lana Del Rey and disco bass over the most apocalyptic of Hoover fugues. In "Soundboy Killer," a sample of Rochelle Jordan's "Pressure" (which flips a line from the xx's "Shelter") goes head to head with the ranting of a frustrated jungle MC, who twice breaks in to plead, "Can you please clear the stage! All you're doing is jumping the records, and we can't have a good time, all right? So just get off the stage, get in the crowd and have a party. Please!" On top of that, we get vinyl spinbacks, air-raid sirens, gunshots, and Prince Jammy bleeps. It's not just nostalgic; it's rave verité.
OTHER RECORDS OF NOTE: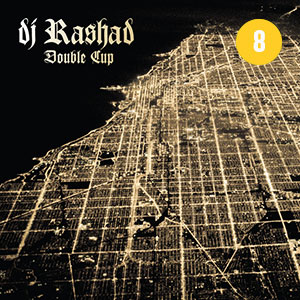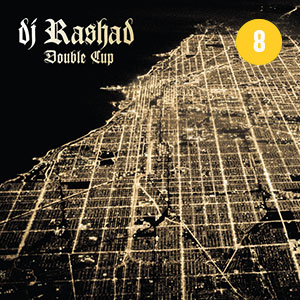 DJ Rashad, Double Cup (Hyperdub)
They freak you out a little, these footwork types. They're so damn fast, for one thing — and I'm not just talking about the tempo of their ankle-twisting beats, but the speed with which they turn 'em out. Earlier this year, DJ Rashad told SPIN that a song takes about two hours to piece together. That kind of pace has enabled his scarily prodigious run over the past year, turning out the 20-track Teklive Volume 1 — Welcome to the Chi for his own Lit City Trax label, then the I Don't Give a Fuck and Rollin' EPs for Hyperdub, and now this masterful 14-song opus.
What's even more mind-blowing is how rapidly and thoroughly he's evolving the art form. A couple of years ago, in a first encounter with footwork, it might have been tempting to sketch out a rough template of rolling 808 toms, rickety triplet hi-hats, a looped vocal sample, and not much more. Some artists are still sticking to those constraints — see, for instance, Traxman's minimal latest (addressed below). By comparison, Rashad's new songs are wide-screen and supersaturated with color, bursting with soul vocals, berry-rich Rhodes, and breakneck drum patterns, all chopped and looped into dizzying vector arrays.
They're varied, too, proving the way footwork's definition has expanded to include just about anything that can be slotted into the 160 beats-per-minute grid: hip-hop ("She a Go"), breakbeat hardcore ("Acid Bit"), jungle ("I'm Too Hi"), even Detroit techno ("Double Cup," "Leavin"). To grok the world-conquering triumph of Rashad's vision of footwork, just check "Show U How," which shreds a soul break to ribbons over cricket-legged hi-hats and floating-on-air toms before tumbling into a mattress seemingly stuffed with Heaven or Las Vegas-era Cocteau Twins. Rhythmically, harmonically, texturally, intertextually — footwork is the most joyously avant-garde dance music going, and Double Cup proves it.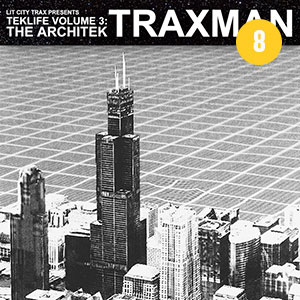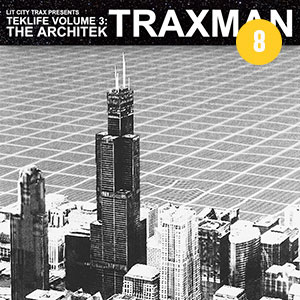 Traxman, Teklife Vol. 3: The Architek (Lit City)
If Rashad's Double Cup is like an Andreas Gursky photograph as viewed through a kaleidoscope, the knotty, aburdist constructions on Traxman's brilliantly minimalist Teklife Vol. 3: The Architek is like Erwin Wurm's One Minute Sculptures — unlikely and unstable assemblages ready to fall apart at any moment.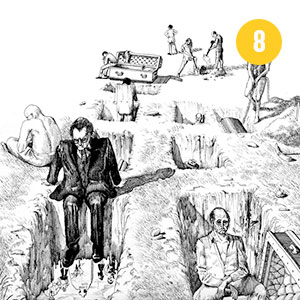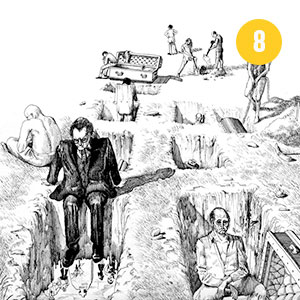 Laurel Halo, Chance of Rain (Hyperdub)
When we interviewed Laurel Halo this spring, she talked a lot about the shift from studio-centric composition to a semi-improvised live setup with an emphasis on the art of moving butts — a method she described as "less about crowd management than it is about sound design, finding what really hits people's bodies in the right way. Where do you feel the kick drum — in your feet, in your knees, in your ass?" Sure enough, when Halo played at Krakow's Unsound festival last month, you could feel rubbery, mid-range figures tracing a curlicued path from your innards to your collarbone; the bass was loud enough to make your nose itch.
Chance of Rain is her first album to reflect what she does in person: It's alive with slippery, wriggly, squishily visceral rhythms that practically command you to move. Not to say that it's all dance party. "Oneoiroi" sounds like a Drexciya track that's been attacked with an acid-soaked loofah; "Dr. Echt," "-Out," and "Melt" are ambient-jazz miniatures; and much of the album is overlaid with the kind of soft-edged grit (with shades of Carl Craig and Actress) that rewards home listening. "Thrax," on the other hand, folds Y.M.O. bleeps into bruising acid and sandpapery drums, while "Ainnome" puts a lysergic spin on pumping Detroit classicism.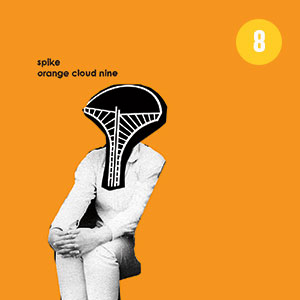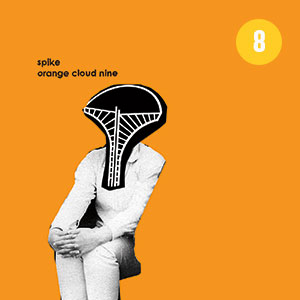 Spike, Orange Cloud Nine (Golf Channel)
This underdog is "officially certified by the Dutch government as a 'fool,' and a conscientious objector to nearly everything," according to Golf Channel's Phil South. Spike Wolters successfully sued the government for lifetime rights to the dole, dropped out of straight society — "I must admit that I have been stoned every day since March 1973," he says — and, between 1981 and 1984, home-recorded and self-released four curious albums of gauzy rock'n'disco backed by a primitive rhythm box. Steve Miller Band's "Fly Like an Eagle" and "Abracadabra" or Alan Parsons Project's "Sirius" are the obvious reference points for Spike's sweetly airborne guitar and multi-tracked vocal harmonies, but his reel-to-reel fantasies are streaked with tape hiss and worn as smooth as a favorite guitar pick. For such a self-avowed stoner, the music on this best-of anthology is the very opposite of what you might expect: Instead of hip-hop's hydroponic claustrophobia or chillwave's unfocused bliss, Orange Cloud Nine projects a degree of clarity unusual for lo-fi music, and an almost unbounded joy.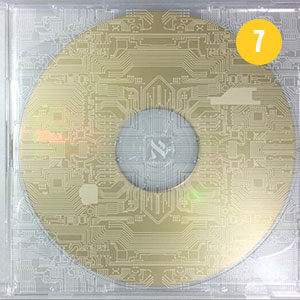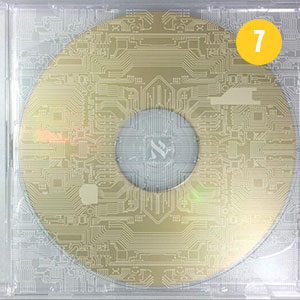 Gesaffelstein, Aleph (Bromance/EMI)
Rotterdam's Bunker label has made this kind of dark, corrosive, slow-motion techno a cottage industry since the early '90s, and over the past decade, it's been doled out in even eviler doses by circuit-bent pessimists like Motiivi:Tuntematon (1939, Mankind Failed) and Control Voltage favorite RA-X/Drvg Cvlture, among others. But France's Gesaffelstein, who says he learned his craft from techno-goth the Hacker, is a natural at this kind of skulking, penumbral stuff. Rather than letting dance-floor functionalism shackle him to a single tempo, he lets his paranoid fantasias lead him far and wide, from horrorcore G-funk ("Hellifornia") to John Carpenter-inspired rumble and clank ("Wall of Memories," "Piece of Future") to Drexciya-inspired electro ("Duel"). The pummeling "Pursuit" and "Hate or Glory," meanwhile, are torture-chamber techno par excellence, all the more exquisitely menacing for the fact that they're a good 15-percent slower than what most techno fans are accustomed to. Favoring hard-edged drum machines, minor-key squeals, and bass that swells like acid reflux, Gesaffelstein has an intuitive sense for sounds that raise hackles on the dance floor.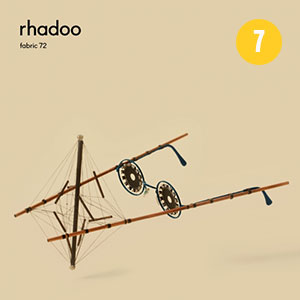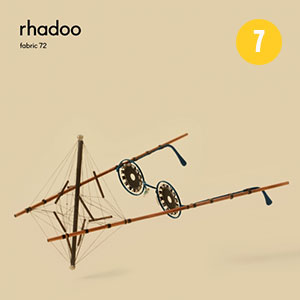 Rhadoo, Fabric 72 (Fabric)
An entire swath of the Romanian techno scene is modeled upon the particulars of Ricardo Villalobos' style: liquid, hypnotic, percussive, and super druggy. Rhadoo, a co-founder of the [a:rpia:r] label, is one of its (comparatively) elder statesmen, and has been championed by Villalobos himself since the mid-2000s. This Fabric mix amounts to a sort of coming-out party, especially given the difficulty in procuring his scene's limited-pressing, vinyl-only releases. (Most [a:rpia:r] records trade on Discogs for somewhere between $25 and $50; Inspirescu's 2009 album Intr-O Seara Organica sells, on average, for $200.) You probably won't recognize most of the slightly alien-looking names here — Yourayo, Xandru, Vlad Radu, Vlad Caia, and the especially evocative Traian Chereches — but that's okay; the way these rippling, slightly twisted house tracks flow together, you intuit that this is a collective proposition. There are zero vocals and few recognizable riffs. Instead, Rhadoo and his colleagues emphasize desiccated textures, queasily tuned percussion, and flaky sheets of reverb; instead of working off the usual disco sources, it often sounds like their samples are derived from scratchy Derek Bailey records. There's a sternness to the sound — it's no coincidence that the first [a:rpia:r] single was called "Dry Tool" — but it has ways of reeling you in, tugging gently at your perception as it bubbles away in the background.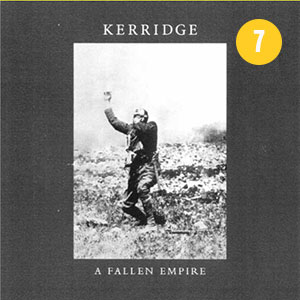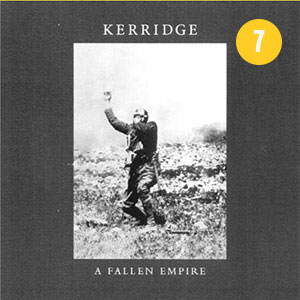 Samuel Kerridge, A Fallen Empire (Downwards)
Unless you're an industrial-techno lifer, you may have realized that you have time for only so much music of the Blackest Ever Downwards District variety — particularly these days, when the market is flooded with greyscale grimness and retailer tags like Forged In Hell. But make room for Samuel Kerridge's sublimely bleak debut album, A Fallen Empire, released on Regis' Downwards label. "Straight to Hell" stakes out a midpoint between Seefeel and Sunn 0))); "Disgust" seems to have been scored for circular saw and chopped-and-screwed woodchipper. Nothing here is exactly new — the sepulchral atmospheres, the clammy reverb, the metal-shop whine — but Kerridge's unholy ambient drones and slow-motion distorto-chug don't really need to be trussed up in novelty. This is music about endings, not beginnings.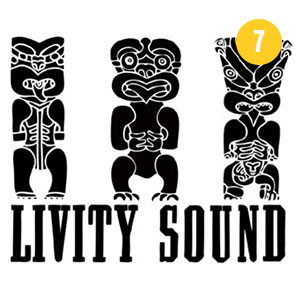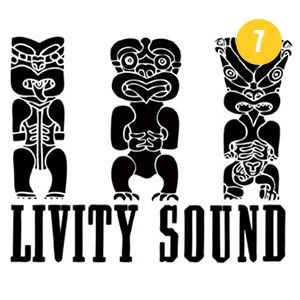 Various, Livity Sound (Livity Sound)
Livity Sound's debut album — an anthology of Peverelist, Kowton, and Asusu's singles and collaborations under a collective monker — kicks hard, but it rarely cracks a smile. Taking cues from Photek, Eskibeat, and Digital Mystikz (as well as Aphex Twin, Kevin Saunderson, and Basic Channel), the Bristol crew turns out a strain of club music that's stern, if not quite screwfaced, emphasizing skeletal drum patterns, minor-key riffs, and great, looming waves of bass. There are occasional moments of lightness: "Livity" flips a bad trip on Dramamine into a vivacious piano-house anthem, and "End Point" finds euphoria in delicately detuned pads. For the most part, though, their Spartan arrangements and dry-as-a-bone claps lead neither to pleasure nor pain: It's the numbness of an encounter with the sublime, featuring bubbling magma, basalt slabs, and gleaming flakes of mica.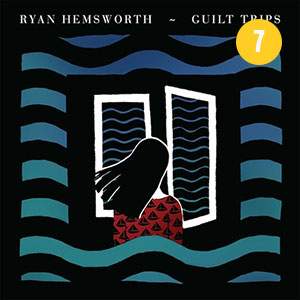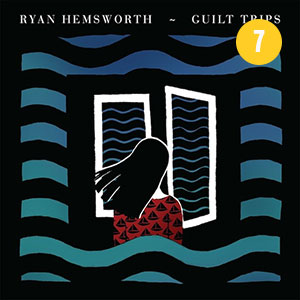 Ryan Hemsworth, Guilt Trips (Last Gang Records)
On Twitter, Ryan Hemsworth calls himself "shy diplo," but "Rap Game Dntel" probably comes closer. Song for song, his debut album breaks down to something like 70 percent indietronica and 30 percent rap or R&B, but virtually everything here is some kind of hybrid. "Small + Lost," featuring Disclosure collaborator Sinead Harnett, sounds like Bodily Functions-era Herbert and Dani Siciliano steeped in drank. "Avec Vous" is Zomby with harpsichords. "Weird Life" and "Ryan Must Be Destroyed" re-imagine trap-rave from the vantage point of Hot Chip and Aphex Twin, respectively, and "Yaeko Mitamura Is Lonely" might be DJ Koze's take on the saddest stripper anthem in the world. The twee-as-fuck "Still Cold," featuring Baths, sounds exactly what you desperately hoped Casiotone for the Painfully Alone would sound like the first time you came across the name, and were bummed to discover that it didn't.
"Against a Wall," "One for Me," and "Day/Night/Sleep System" are all comparatively straightforward R&B/cloud-rap jammies; surprisingly, and perhaps fortunately for the rappers buying beats from him, they're some of the album's most successful songs, as billowy and off-kilter as any of it, but stylistic precedent helps keep his see-what-sticks impulses in check. At the opposite extreme, there's his bursting-at-the-seams "Happiness & Dreams Forever," wherein practice-space drum breaks tangle up in fluttery keyboard loops and kazoo-like moans, and the whispered chorus warns, "Please don't trust me." It's basically Kid A — which came out when Hemsworth was nine years old — coming home to roost.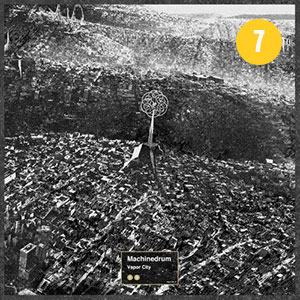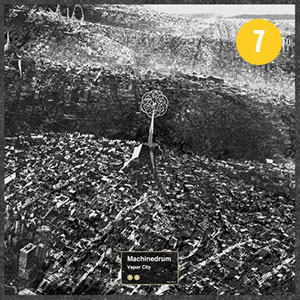 Machinedrum, Vapor City (Ninja Tune)
Breakbeats are back with a vengeance. Special Request, Four Tet, Demdike Stare, DJ Rashad, Mark Pritchard, Lee Gamble, even Vladislav Delay — all of them are bringing jungle breaks back into play, and often far from the confines of drum'n'bass, that nichiest of niche scenes. That's thanks in part to the '90s revivalism that has affected just about every corner of underground dance music, but it also has to do with the way that Chicago footwork has re-colonized the sphere of 160 beats per minute and above, defamiliarizing and reinvigorating once-futuristic cadences that had begun sounding old hat. It certainly reinvigorated Machinedrum, who with 2011's Rooms abandoned his decade-long fixation with hip-hop (let's call it his Prefuse 74 phase) in favor of a footwork-indebted churn of feathery keys and deliriously looped vocal samples. He continues down the same path with Vapor City, utilizing jungle breaks and footwork tropes less for their rhythmic nuts and bolts than for their Russian Doll mechanics — nesting pulses inside of pulses, and telescoping out into infinity. It's ambient music, essentially, a nebulous cloud of Rhodes keys and Steve Reich, rainforest drums and This Mortal Coil. On "Vizion," it's Tim Hecker as remixed by Burial; on "Rise N Fall," it's Wolfgang Voigt's Gas via LTJ Bukem's Good Looking.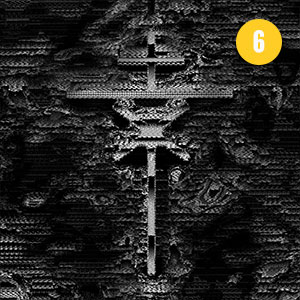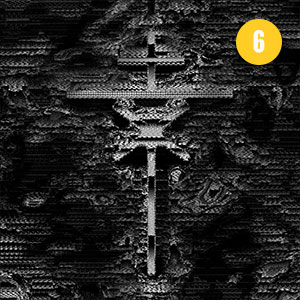 Phuture Doom, Phuture Doom (OWSLA)
Blast beats, chanting monks, guitars that could sear the paint off a church — how much more black metal could electronic music get? None more black metal. As you might be able to guess from the name, Detroit's Phuture Doom are as fond of corrosive acid bass lines as they are of corpse-paint affect, and on their debut album (for Skrillex's OWSLA, of course), they combine those elements with industrial-grade drum'n'bass, hardstyle, dubstep, oodles of buzzsaw guitars, and a funhouse's worth of twists and turns. It looks pretty ridiculous on paper, and even they seem to know it — the closing "Exodus" sounds like Queen covering John Carpenter — but it's a lot more convincing than you might expect. Save, that is, for "Paradise Lost," whose rapping tugs an otherwise promising beat dangerously close to nü-metal's bro-adise lost.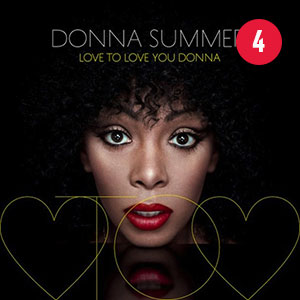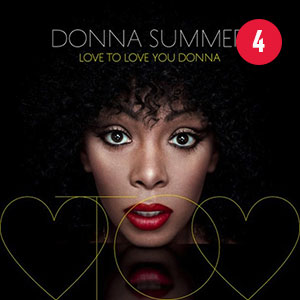 Donna Summer, Love to Love You Donna (Verve)
Getting Afrojack and Laidback Luke to remix Donna Summer for a compilation meant to highlight her legacy is a little like putting together a Lou Reed tribute featuring Mumford and Sons and Kings of Leon. It's not all an unmitigated disaster: Hot Chip's dusky, bleepy dub of "Sunset People" sounds classic and modern all at once (and like all good dubs should, it largely stays out of the way of its singer). Afrojack's "I Feel Love" remix actually isn't half bad, either, mainly because he wisely keeps the EDM pyrotechnics to a minimum, focusing instead on the original's rubbery, robotic bass line. And both Masters at Work and the duo of Frankie Knuckles and Eric Kupper know enough about disco not to fuck this up. As for the rest, though, there's just no compelling reason for it to exist — and that goes especially for Giorgio Moroder and Chris Cox's siren-strafed "Love to Love You Baby" update. Klaxons and electronic kazoos have never been especially conducive to orgasms, and they sure ain't here.