In a new interview with Complex, 20-year-old Nickelodeon star and pop singer Ariana Grande reveals that she is haunted by demons. Like, literal demons. Fang-toothed, horn-headed, hoof-having, devil's minions type demons. Really. Despite having "the most chaste popular music this side of a Christian station" in her new album Yours Truly, or maybe because of that, it appears she has been singled out by Satan for frequent harassment.
The conversation begins innocently enough, with a chat about Grande's favorite restaurant, though perhaps it's prescient that the place is called Stir Crazy. A few questions later, an unusual exorcism of ideas begins: "We were in Kansas City a few weeks ago and went to this haunted castle and were so excited. The next night we wanted to go to Stull Cemetery, which is known as one of the seven gates to hell on Earth. The Pope won't fly over it—"
At that point, Grande is interrupted by, "I love that you know that. Sorry, go on." And go on she does without a whit of offense taken or irony given: "I felt this sick, overwhelming feeling of negativity over the whole car and we smelled sulfur, which is the sign of a demon, and there was a fly in the car randomly, which is another sign of a demon … I rolled down the window before we left and said, 'We apologize. We didn't mean to disrupt your peace.'"
She then took a picture of Stull, apparently, in which she saw "three super distinct faces … faces of textbook demons." Asked to produce the photo, Grande explained, "I deleted it. The next day I tried to send the picture to my manager and it said, 'This file can't be sent, it's 666 megabytes.' I'm not kidding. I used to have a folder called 'Demons' that had pictures with all the screencaps in it, but then weird things started happening to me so I deleted it."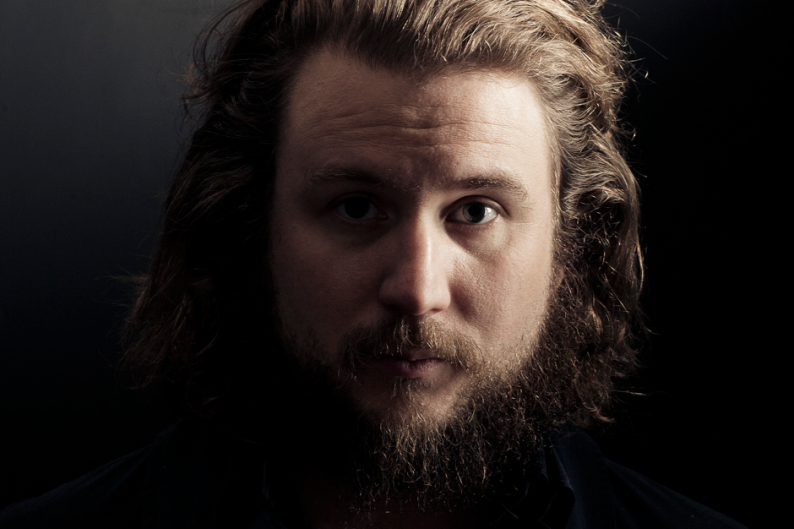 And then comes the wacky part. We'll just get out of the way here:
Complex: What weird things?
Grande: I was going to sleep about two weeks ago. I had just gotten off the phone and as soon as I closed my eyes I heard this really loud rumble right by my head. When I opened my eyes it stopped immediately, but when I closed my eyes it started again with whispers. Every time I closed my eyes I started seeing these really disturbing images with, like, red shapes. Then I opened my eyes and got back on the phone and was like, "I'm really scared and I don't want to go to bed tonight." And then I scooched over to the left side of my bed, because that's where the best service is in my room, and there was this massive black matter. I don't know what it was.
Complex: What?!?
Grande: It was like a cloud of something black right next to me. I started crying. I was on the phone like, "What do I do, what do I do?" and they said, "Tell it to eff off." I thought, I'm not going to do that. It's going to upset it, so I'm just going to chill and not feed into it because all it wants is fear. It feeds on fear. I watched it move to the front of my bed and then I fell asleep on the phone. I woke up and it was gone. The next night my friend Tyler was staying with me. She said she was trying to sleep and her body felt paralyzed almost, and she described the same exact thing I saw."
Complex: Alrighty then.