English producer Actress teased his own career's demise with the title of his SPIN Essential 2012 album R.I.P. Now the man born Darren Cunningham has announced his intent to drop a proper follow-up in the January, and he appears to be implying that this could be the end. Ghettoville is a new 16-song set presented not only as the proper sequel to his 2008 debut Hazyville, but as "the bleached-out and black-tinted conclusion of the Actress image."
Before we get to Cunningham's entire cryptic message, the hard facts: Ninja Tune and Werkdiscs will be releasing Actress' fourth album in all of the usual formats both separately and as one jam-packed boxed set. That'll include the 3LP version of Ghettoville and a new 32-page art book, plus an exclusive 2LP remastered copy of Hazyville (and CDs of both to boot). The two releases are said to share "a similar rugged style." Details below.
Here's Actress' entire statement, via Werkdiscs.
Where the demands of writing caught the artist slumped and reclined, devoid of any soul, acutely aware of the simulated prism that required breakout. Four albums in and the notes and compositions no longer contain decipherable language. The scripts now carry tears, the world has returned to a flattened state, and out through that window, the birds look back into the cage they once inhabited. Spitting flames behind a white wall of silence. The machines have turned to stone, data reads like an obituary to its user. A fix is no longer a release, it's a brittle curse. Zero satisfaction, no teeth, pseudo artists running rampant, but the path continues. R.I.P Music 2014.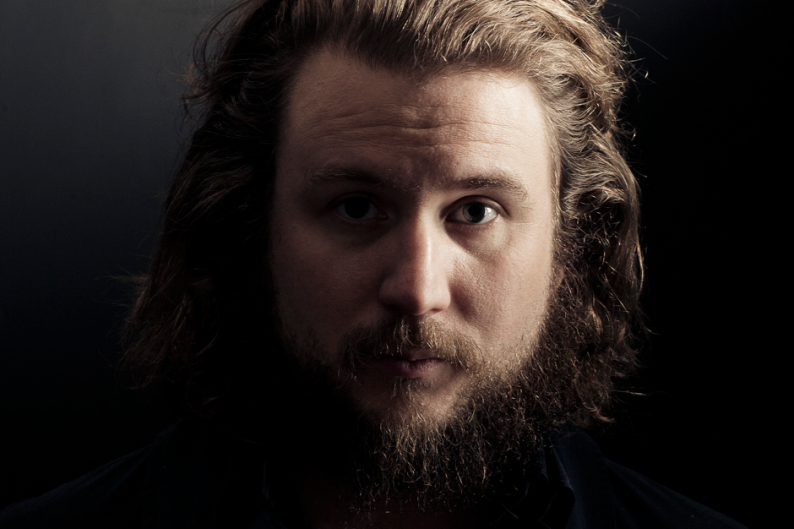 Actress, Ghettoville track list:
1. "Forgiven"
2. "Street Corp"
3. "Corner"
4. "Rims"
5. "Contagious"
6. "Birdcage"
7. "Our"
8. "Time"
9. "Towers"
10. "Gaze"
11. "Skyline"
12. "Image"
13. "Don't"
14. "Rap"
15. "Frontline"
16. "Rule"