SPIN's Best Box Sets and Expanded Editions of 2013
As William Faulkner once wrote after receiving a three-CD 20th-anniversary edition of In Utero as a Christmas gift, "The past isn't dead. It isn't even past. And this new Steve Albini mix is incredible." So it goes for Lee Hazlewood, Fleetwood Mac, the Clash, Bob Dylan, and more stars of this year's vault-ransacking crop of box sets and epic compilations and what have you. Happy listening.
1.SPIN's Best Box Sets and Expanded Editions of 2013
1/20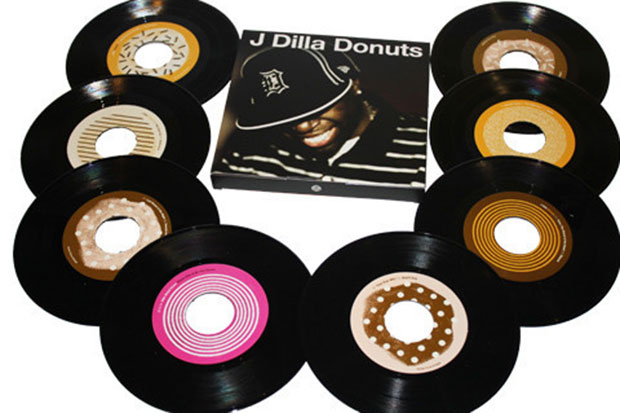 2.The Clash, Sound System (Sony Legacy)
2/20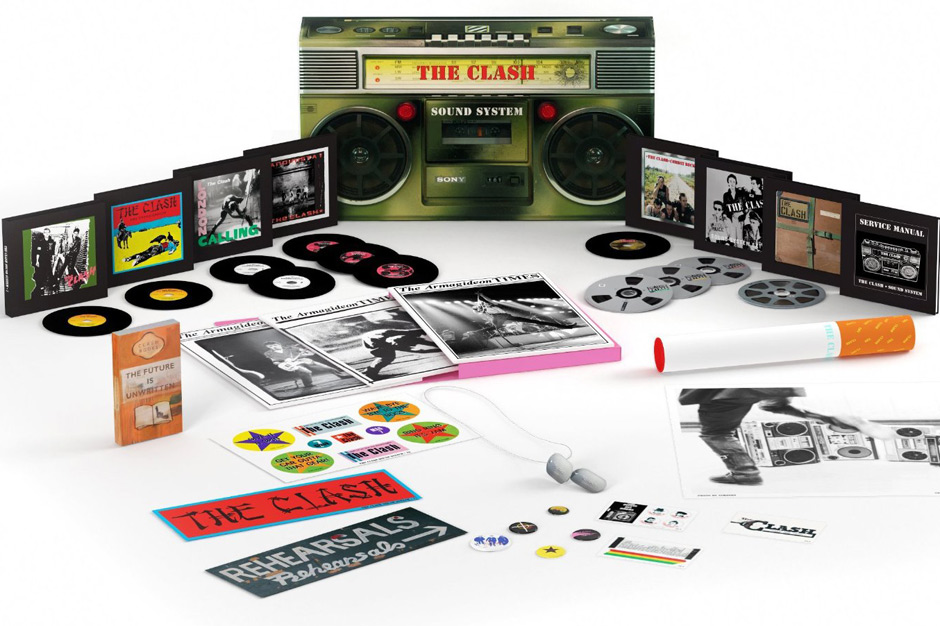 Clash guitarist Mick Jones has said the objective was to create the "best box set ever," and with 12 discs containing virtually everything the band already has released — along with videos, stickers, fanzines and a few more odds and ends, plus an hour-plus DVD — it's practically the entire history of the band crammed into a mock boombox. Designed by bassist Paul Simonon, the set incorporates retrospective essays, reprinted fanzines, a poster, dog tags, stickers, badges, and so forth; die-hard fans have probably sold off their existing Clash collections just to afford it. JEM ASWAD
3.Elvis Presley, Elvis at Stax (RCA)
3/20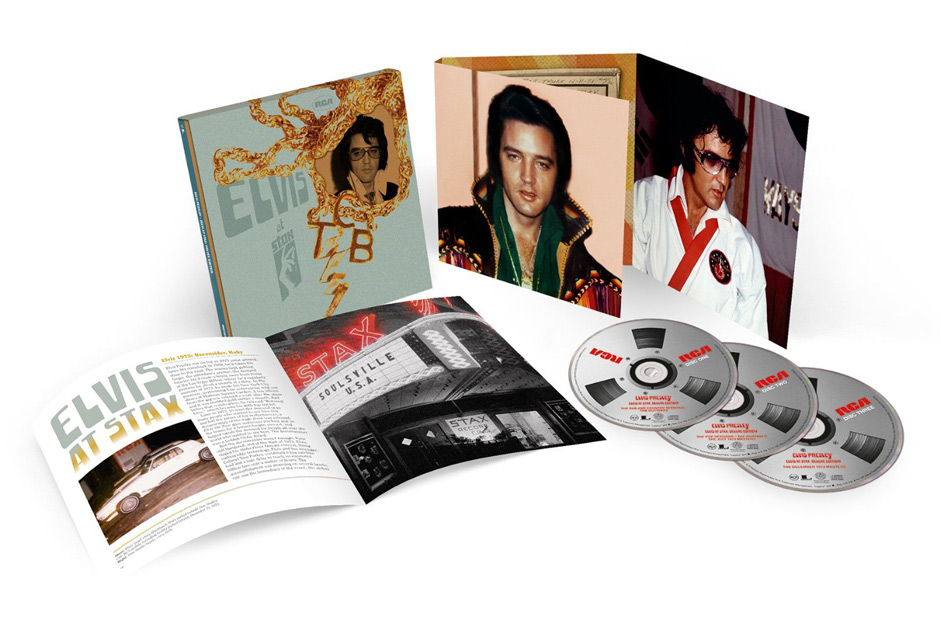 Around this time in his career, the King was starting to sound/look/act like the Wrestler: proud, professional, beleaguered. Still flush from the success of his famed '68 comeback, he entered Stax studios in 1973 to lay down what became his final recordings, which were parceled out across three separate albums. Collected here with outtakes and demos, the result is a wildly entertaining, occasionally breathtaking portrait of the artist as an older man. The set of gospel, country, and rock evolves over multiple takes; the production's about as warm as the inside of a Tauntaun, and Elvis' banter with his band is priceless: "Give me a key. OK, that's enough, not too many keys, shit, I get confused." GARRETT KAMPS
4.Boards of Canada, Music Has the Right to Children (Warp)
4/20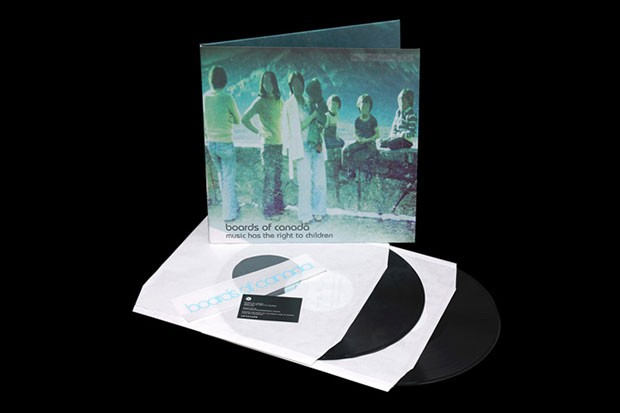 Before there was chillwave or witchhouse, the Weeknd or Drake, before beats splintered into noise and noise congealed into melody, before hip-hop and ambient and R&B and techno got in a hot tub together and passed out, before any of this was a thing, there was Music Has the Right to Children, a beats album descended from Aphex Twin, Philip Glass, and no small amount of boom-bap hip-hop. They called it Intelligent Dance Music back then, which was absurd, but also an understatement. G.K.
5.Unwound, Kid Is Gone (Numero Group)
5/20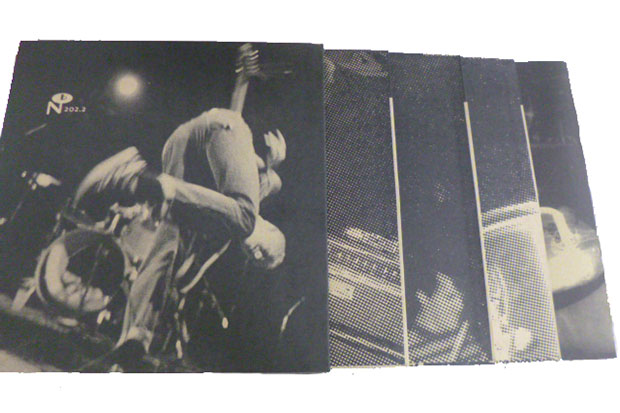 Circa 1991, the members of Pacific Northwest noise-rock trio Unwound were still in high school: playing in garages, futzing with band names (Giant Henry?), and slouching toward a sound that would become hugely influential, not only on a generation of bands such as Built to Spill and Modest Mouse, but also for its role in popularizing the term "angular" among music snob. (See: Now you know who to thank.) Unwound's early experiments are collected on this triple-LP, a lengthy assemblage of recordings that preceded the band's debut. Behold the evolution of this spastic, caustic, proto-emo, and, yes, sorry, angular aesthetic. G.K.
6.Digable Planets, Blowout Comb (Light in the Attic)
6/20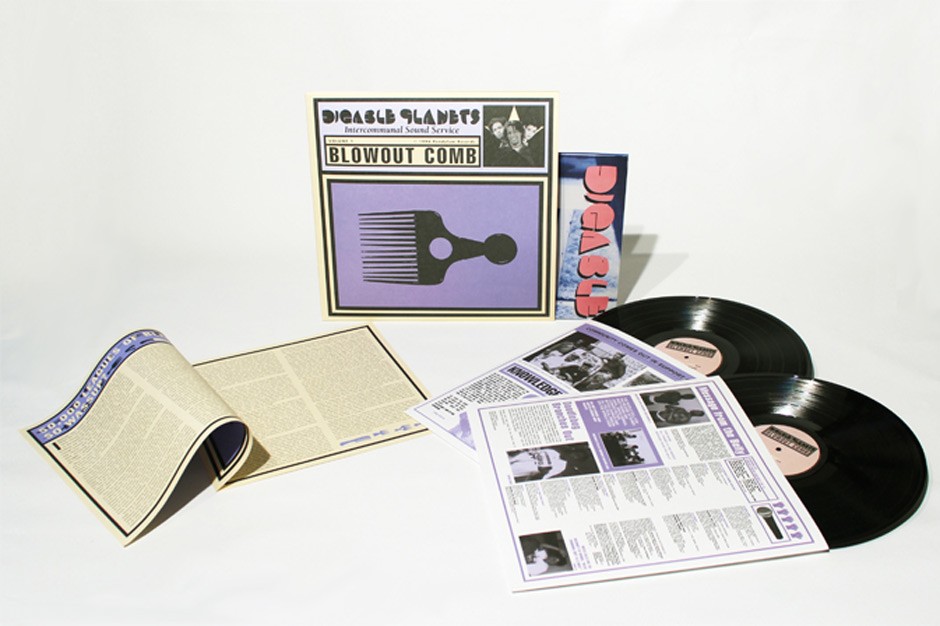 Along with classics like Low End Theory, Blowout Comb represents the high point of hip-hop's short-lived early-'90s love affair with jazz: certainly the sound itself, but also the vibe — communal, cerebral, exploratory. It was a tonic to the high anxiety of records like Illmatic and Ready to Die, not because it ignored what was going on in Queensridge or Bed-Stuy during the Reagan and Bush years, but because it approached the subject waving, well, blowout combs, not guns. The two approaches complemented one another, which is partly why '93-'94 produced such an embarrassment of riches for hip-hop. G.K.
7.J Dilla, Donuts 45 Box Set (Stones Throw)
7/20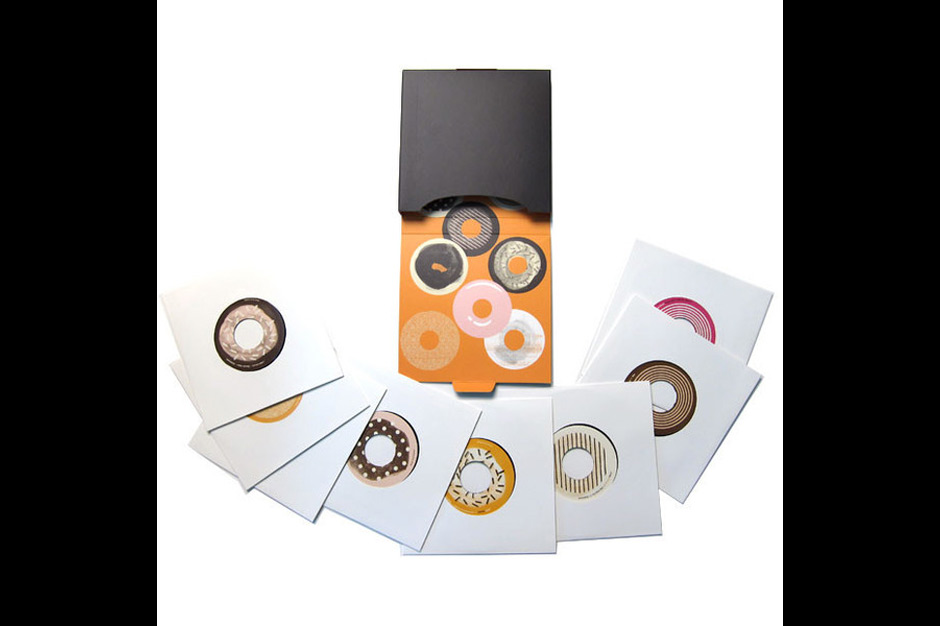 If your turntable's collecting dust, this is the box that'll inspire you to dust it off. Collecting Dilla's seminal beat album on eight 7-inch singles — each skillfully designed as, what else, doughnuts — this box cleverly captures the whimsy of the original tracks: thoroughly glazed, covered in sprinkles, deep-fried, totally addicting. G.K.
8.Fleetwood Mac, Rumours (Warner Bros.)
8/20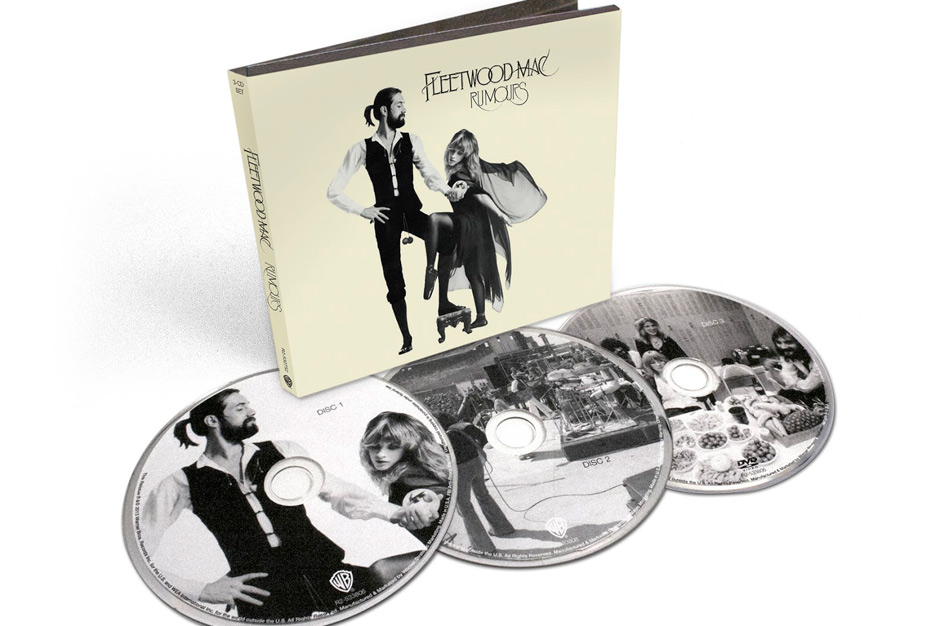 Whatever your memories of Rumours (having no memories of Rumours is un-American and therefore not allowed), something amazing awaits you in this box — early takes on Lindsey's celebration of post-breakup revelry "Second Hand News," an incipient version of Nicks' rebuke of said news ("Dreams"), live and formative versions of everything else, and multiple takes of Nicks' "Silver Springs," which didn't make the original album. This is such the ideal of what a rock record should be that it's jarring, albeit thrilling, to hear these unpolished, inchoate pieces of it. G.K.
9.Four Tet, Rounds (Domino)
9/20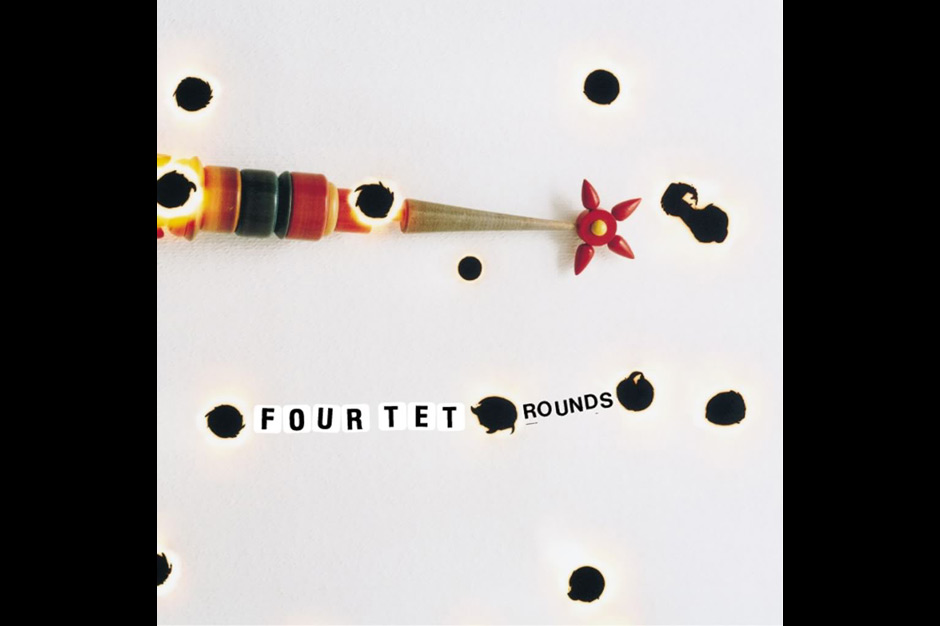 A heart beats, faster and faster; there's the sound of twinkling chimes, swatches of drums, and what might be a melody, unless it's just noise. It's hard to make sense of, until a breakbeat emerges, and BOOM: Everything snaps into focus, and you're grooving, and you don't stop for 45 serpentine minutes. That's how Rounds begins; that's how Four Tet's career began. He'd released two albums prior, but this was the one that got him the slot opening for Radiohead, and got his music featured in so many commercials you surely recognize it, even if you don't know the name Kieran Hebden. Today, he's one of far-our electronic music's most beloved figures. This 10th-anniversary reissue reminds us why. G.K.
10.Velvet Underground, White Light / White Heat 45th Anniversary Super Deluxe Edition (Universal)
10/20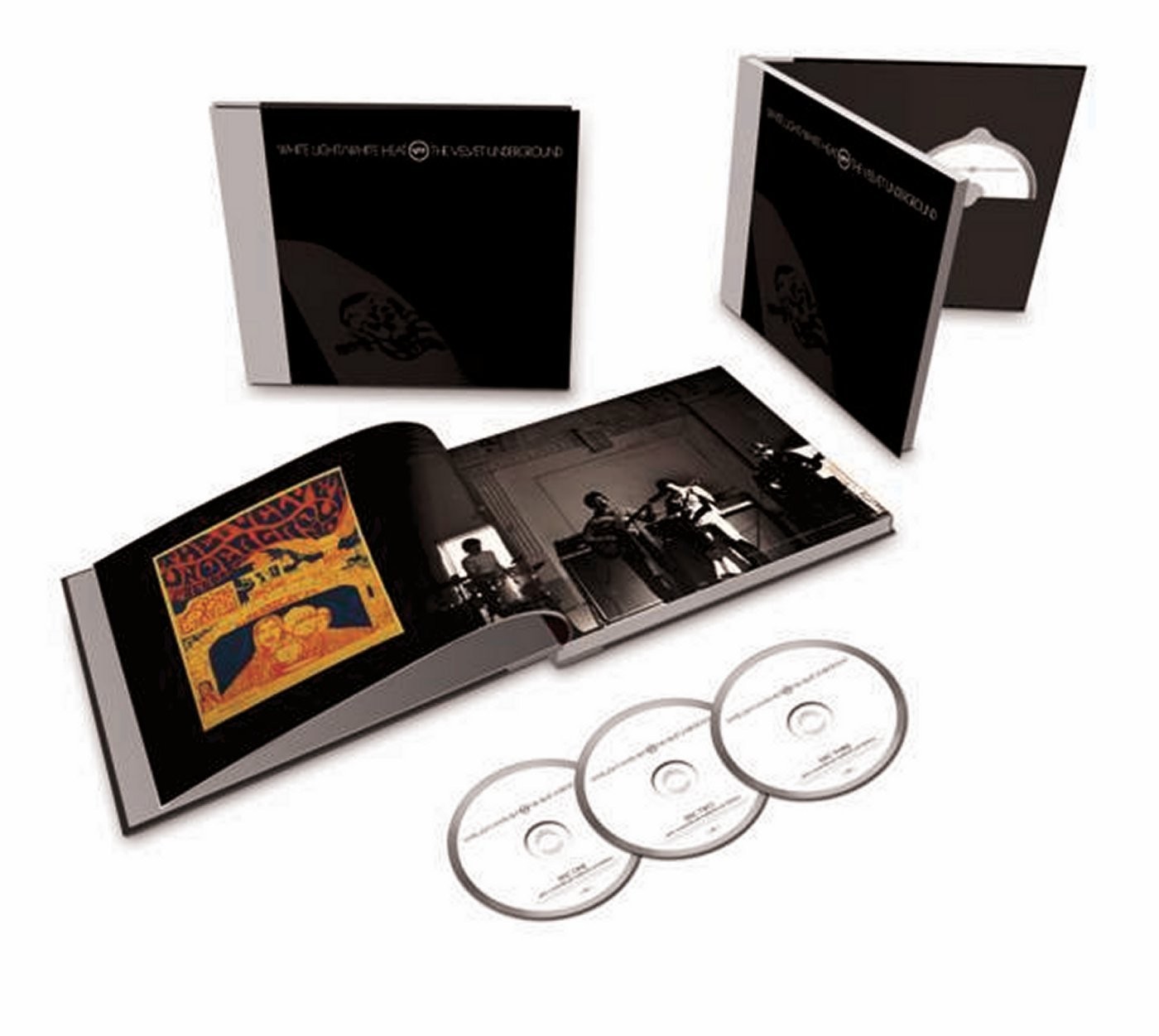 As its none-more-black cover emphasizes, White Light / White Heat is the darkest album in the Velvets canon, a heavy, seething blast that — except for the lovely "Here She Comes Now" — decimates the the prettiness of their timeless debut in a barrage of power chords, feedback and underworld scenes. All of which you probably already know — and here's what this definitive 45th-anniversary edition adds to the story. Along with a beautifully illustrated historical book, $65-or-so gets you an appropriately menacing cornucopia of bonus material: a mono version of the album and assorted alternate mixes; two instrumental outtakes that emphasize just what a monstrously heavy band the Velvets could be; and best of all, the full recording of the group's legendary 1967 set at the Gymnasium in New York, which suffers from rough sound and some off-key singing but includes two rare songs, some scorching playing, and represents the best and most complete document of this formidable live band from that year. JEM ASWAD
11.R.E.M., Green 25th-Anniversary Deluxe Edition (Warner Bros./Rhino)
11/20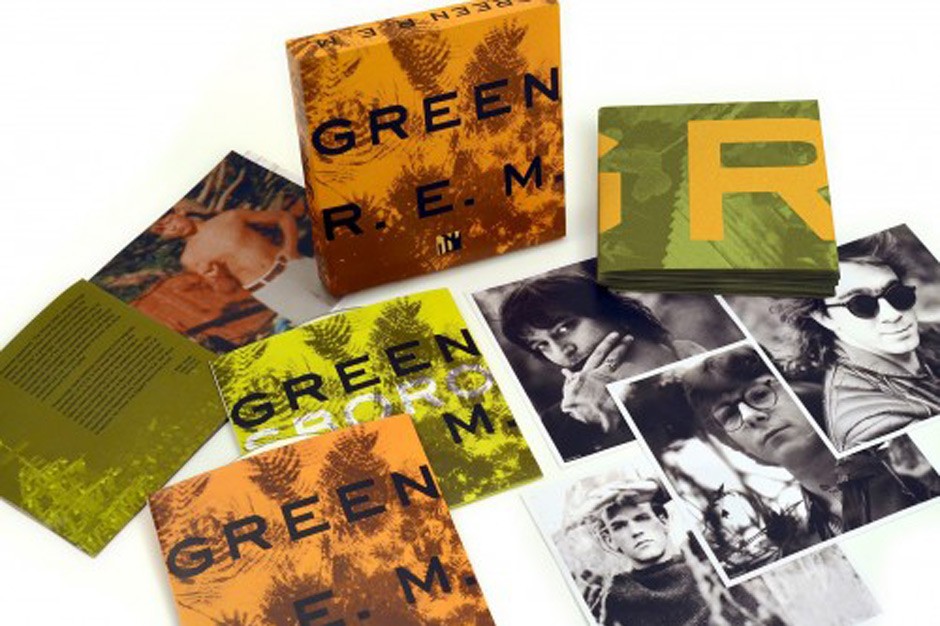 Delightfully divisive, Green was R.E.M.'s major-label debut, and the album that put them on the path to international rock stardom, thanks to heavy MTV airplay of "Stand." Seemingly overnight, they belonged to everyone, everywhere, and not all of their OG fans appreciated this fact. Rounding out this quarter-century edition is a concert in North Carolina — more or less the band's backyard — recorded just before they went on hiatus from touring. It's a stunning, er, document, capturing a band seemingly at the peak of its powers but still just getting started. G.K.
12.Pierre Boulez, Complete Works (Deutsche Grammophon)
12/20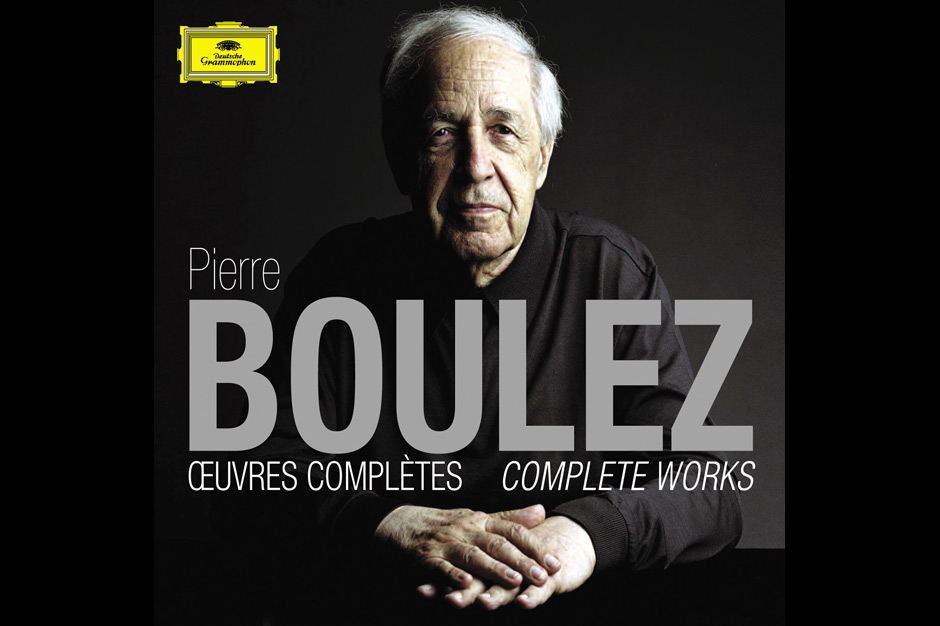 The more you invest in this French composer-conductor's famously difficult music, the more rewarding, modern, and outright beautiful it turns out to be. An unrepentant polemicist for the virtues of complexity, Pierre Boulez (b. 1925) holds no truck with the likes of John Cage or the minimalists, whose work he deems "too simple to be interesting." Rather, Boulez is a musical revolutionary whose goal is nothing less than to "eliminate pre-existing classical forms." The results, as contained in this 14-CD box, are career-long works-in-progress for solo instruments, small ensembles, and orchestras. They demonstrate a twitchy moment-to-moment atonal impetus toward novelty on a scale ranging from discrete atomic events to brilliant cosmic explosions. RICHARD GEHR
13.Nirvana, In Utero 20th-Anniversary Edition (DGC)
13/20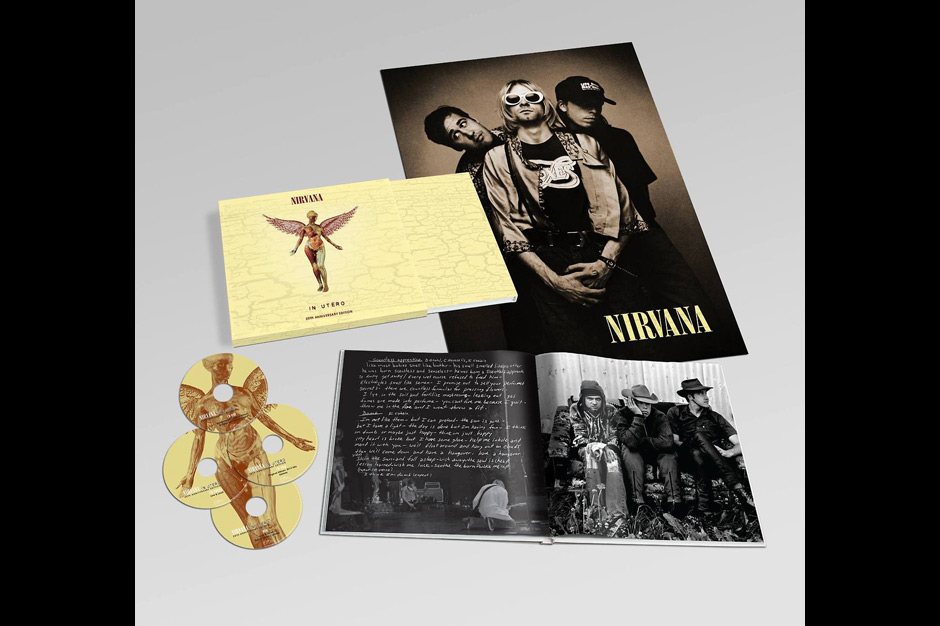 Turning a 49-minute album into a nearly four-hour experience is not without both surprises and abject tedium. The CD release of 1993's full Live and Loud concert is clearly the highlight — immaculately recorded via MTV's surely pricey rig, you can hear Kurt Cobain pulling off that "harmonizing with himself" thing even in his screams, and gorgeous washes of feedback fuzzing in a 13-minute "Endless Nameless." Alternately, Steve Albini's "2013 mix" of the entire album — ostensibly restoring some sense of the prickly knob-twiddler's original vision — isn't exactly a revelation to anyone who's not a production geek, though cellos are set to "shimmer," torrents of feedback are set to "tuff gnarl," Dave Grohl's background vocals are set to "Foo," and the infamous quiet verse/loud chorus dynamic is pushed to to near-PJ Harvey levels of dissonance. The single-disc version is a tidy package to cop at least one long out-of-print B-side ("Moist Vagina"); the multi-disc version is a fun novelty for completists. CHRISTOPHER R. WEINGARTEN
14.Various Artists, There's a Dream I've Been Saving: Lee Hazlewood Industries 1966-1971 (Light in the Attic)
14/20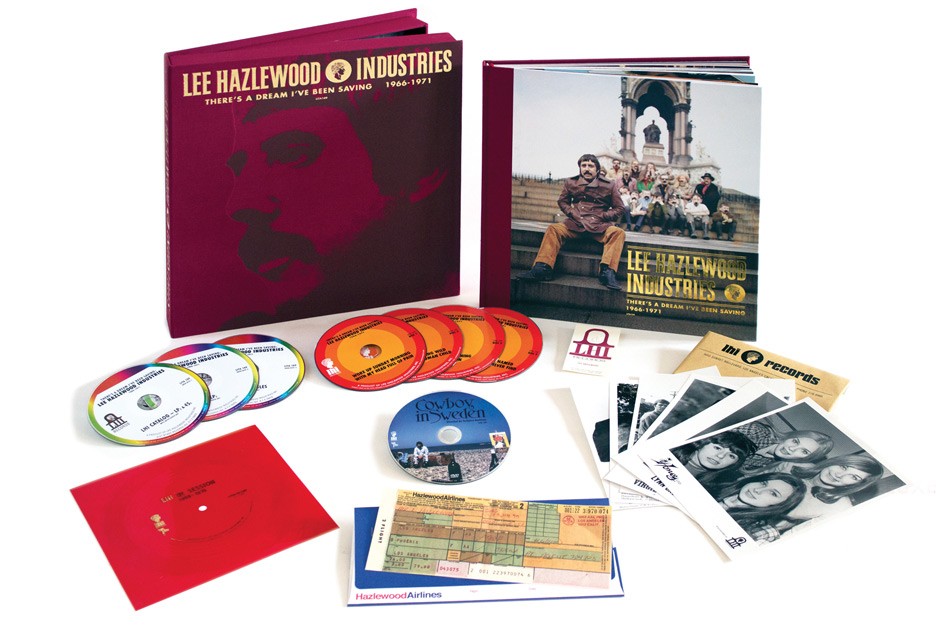 The late singer/songwriter/producer Lee Hazlewood is best known, by those who know him at all, for his work in the 1950s and 1960s with twang-king guitarist Duane Eddy and Nancy Sinatra (he co-wrote and co-produced "Peter Gunn," "These Boots Are Made for Walkin'," "Some Velvet Morning," and others). Well, you won't find those songs or artists here, because this gloriously sprawling set focuses on LHI, the label he formed at the peak of his success in 1967. Despite some marquee talent like Ann-Margret, the International Submarine Band (featuring a young Gram Parsons), John David Souther, Honey Ltd., and Hazlewood's own formidable solo work, the label had basically no hits during its five-year existence. But there's tons of great music to be found over these 107 tracks (305 on the deluxe edition), much of which features Hazlewood's unusual trademark combination of twang, psychedelia and horn-driven '60s pop. Light in the Attic has assembled the package with love, including interviews, rare photos, and extensive liner notes in the lavish, 172-page accompanying book. J.A.
15.Various Artists, Pop Yeh Yeh: Psychedelic Rock from Singapore and Malaysia 1964-1970 (Sublime Frequencies)
15/20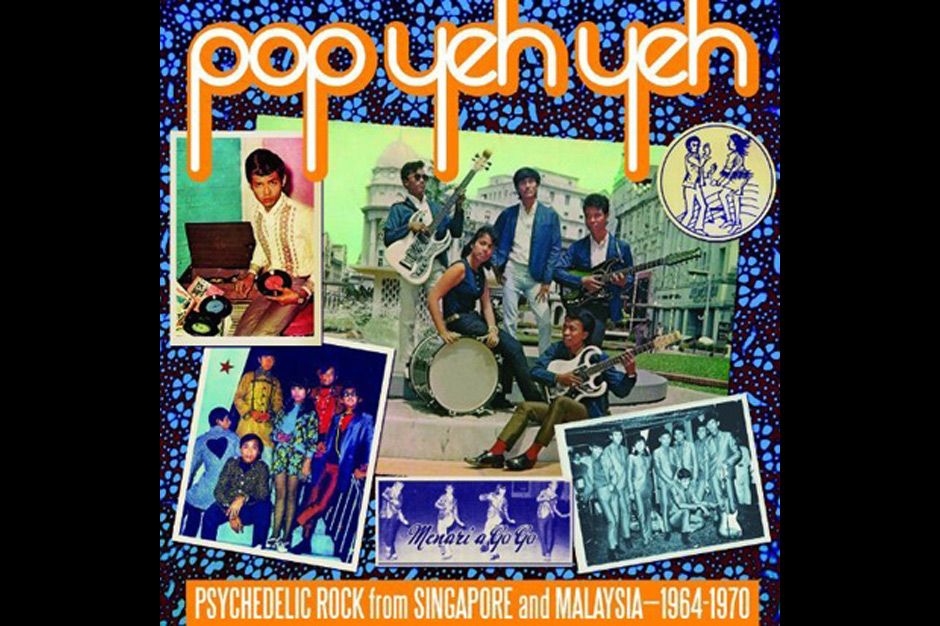 What, you thought the British Invasion was only an American phenomenon? While the States were busy launching the Monkees and Strawberry Alarm Clock, ecstatic rock bands in Singapore and Malaysia were coming up with their own sunny, trippy amalgams — mainly a mix of Malaysian melodies, early Beatles (especially when they were aping girl groups), and the pipeline-traversing surf riffs we were quickly pushing out to sea for good. This jam-packed, 26-track comp (two 40-page booklets!) is sung entirely in Malay and Bawean, but speaks the universal Anglophile language of "yeah-yeah-yeah" and "la-la-la." C.W.
16.Bob Dylan, The Complete Album Collection Vol. 1 (Legacy)
16/20
Great googly moogly, here we have 35 studio albums, six live records, a two-disc odds-and-ends thing, and some lavish hardcover-book action, for those of you who own Google stock and/or just need to own Empire Burlesque in every possible permutation. Also available as a fuckin' USB harmonica. ROB HARVILLA
17.Various Artists, Change the Beat: The Celluloid Records Story 1979-1987 (Strut)
17/20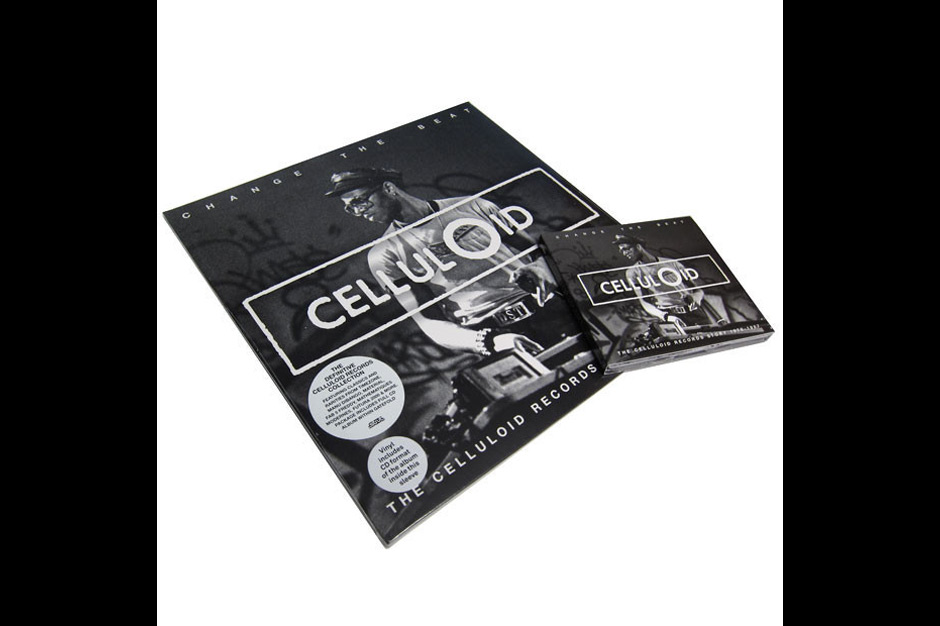 The French record label Celluloid was like Fab 5 Freddy's dream of the hip-hop Bronx colliding with the downtown-gallery, white-hipster universe — but here, it also managed to rope in burning punk-rock London, funky Cameroon, and loft-dwelling NYC freak-jazz. The label is best known for a world-changing hip-hop single or two: most notably, Freddy's own "Change the Beat," which predated Kanye's voicebox fascinations and Francophilia by more than 25 years. But Celluloid was the place where the most daring cultural smash-ups happened in hip-hop's earliest years, be they the perfect beat (Deadline's "Makossa Rock" is 11 minutes of Afrobeat kingpin Manu Dibango, '60s blues-rock icon Paul Butterfield, and "punk-jazz" bass octopus Jaco Pastorius together — and you can breakdance to it) or the occasional imperfect beat (legendary artist Futura 2000 tells the story of graffiti through some pretty clumsy rapping, while his famous backing band fails to live up to the groove of their own "This Is Radio Clash"). C.W.
18.Various Artists, Los Nuggetz: '60s Garage and Psych From Latin America (RockBeat)
18/20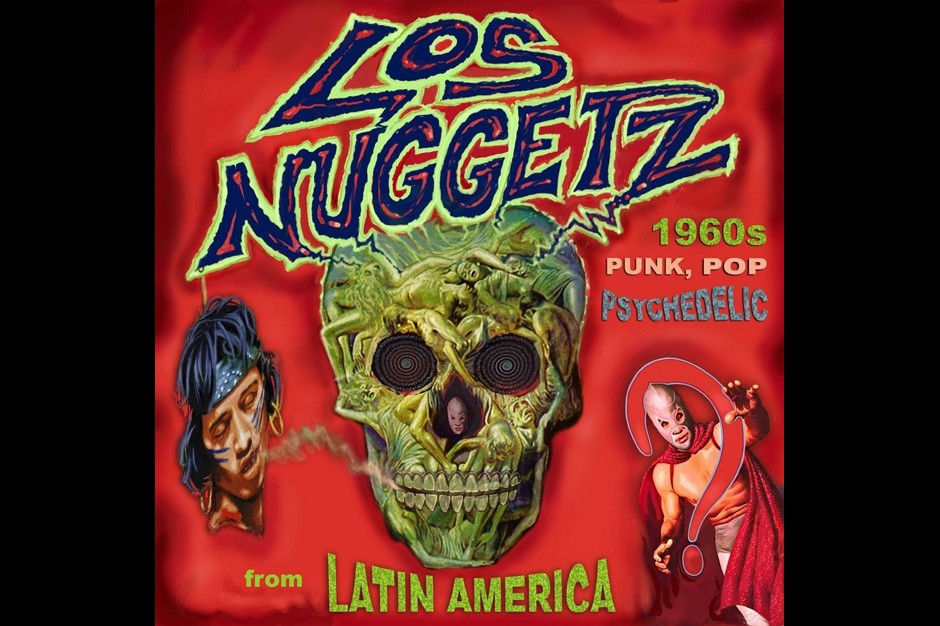 Since the British Invasion was not limited to storming American shores, here are four discs demonstrating how Mexico, Spain, and Latin America jumped into the fray, often with cheap, hastily recorded versions of iconic Brit hits: "You Really Got Me," "Paint It Black," "My Generation," "House of the Rising Sun." Raw, lo-fi, and en español, the shaggy quality gives these familiar songs new life. Peru's Los Shains practically beg for their own anthology, represented by five Dick Dale-via-Kinks sugar highs unhinged enough to approximate punk rock — versions of "Wooly Bully," "96 Tears," and an especially haunted, drained take on actual Nugget "Pushin' Too Hard." C.W.
19.ZZ Top, The Complete Studio Albums 1970-1990 (Warner Bros.)
19/20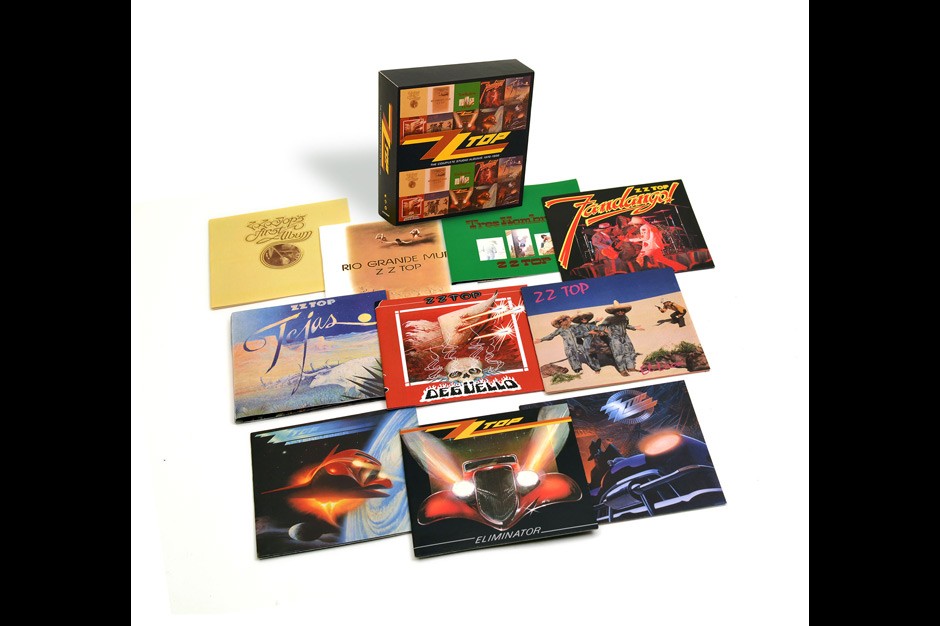 As much a figment of guitarist Billy Gibbons' pop-art conceptualism as a blues-rock band — and MTV-driven brand — the Top blends monster riffs, immaculately mannered blues appropriations, manly choreography, guitar-tone grad-school chops, and iconic fashion sense with perfectly pitched self-parody. After hitting it big with 1983's Eliminator, Gibbons remastered their first four studio albums with shitty gated drums and muffled guitars. The original mixes heard here, though, sound ace. Take the opportunity to catch up with sleepers such as 1972's thematic Rio Grande Mud and, especially, the sinister undercurrents of Tejas (1976), which capped the band's heyday before its two-year, beard-cultivating hiatus and subsequent signing to Warner Bros. for Degüellos and the high-budget hijinks that followed. R.G.
20.I Heard the Angels Singing: Electrifying Black Gospel from the Nashboro Label, 1951-1983 (Tompkins Square)
20/20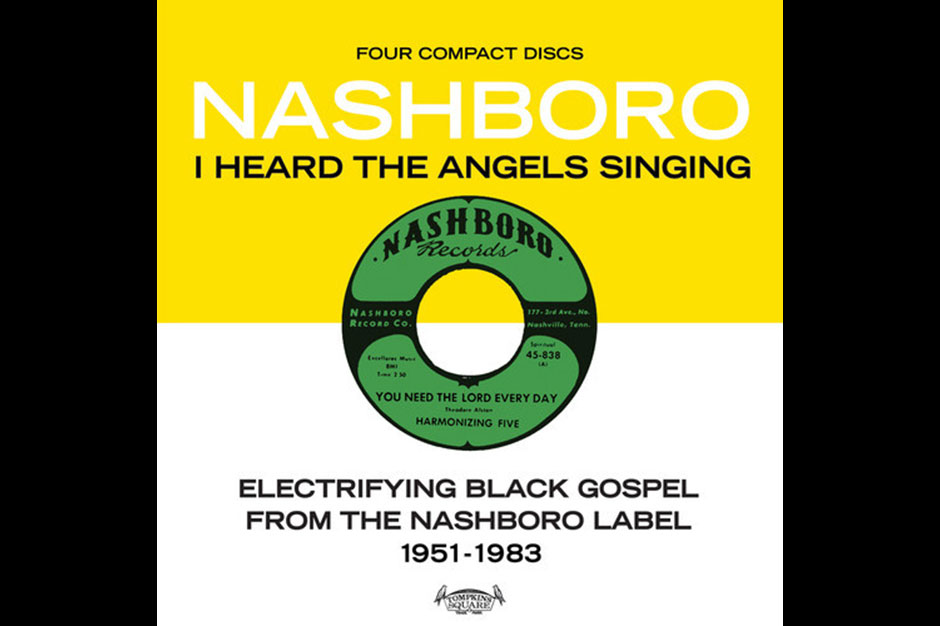 If you want to dig into gospel but aren't sure where to start, you could do worse than this long-overdue collection of releases from the legendary Nashboro label. Founded by Ernest Young at the peak of gospel's golden age, the longrunning label traces the growth of the genre, evolving from spare or a capella renditions to more fully arranged performances in the '60s, and straight through to the more soul-influenced sounds of the '70s. Unfortunately this set feels a bit truncated toward the end as the label's output tailed off in its final years, but that's a minor complaint: With tracks by the Consolers, the Angelic Gospel Singers, Swanee Quintet, Supreme Angels, Hightower Brothers, Brooklyn All Stars, and many more, you're not likely to hear more heavenly singing anywhere. J.A.