The Blue Note Records catalogue dates back to 1939 — and names like Miles Davis, John Coltrane, and Ornette Coleman are just the tip of the iceberg for the most iconic jazz label in history. But the imprint didn't score a platinum album until 1993, thanks to a smooth bit of scatting improvised by rapper Rahsaan Kelly: "Biddy biddy bop." The song it appeared on, "Cantaloop (Flip Fantasia)," was a one-of-a-kind jazz-rap crossover for a London-based crew calling themselves Us3, reaching No. 41 on Billboard's Hot 100 and settling into MTV's Buzz Bin rotation. And it never would have happened if first they hadn't broken the law.
The recording group, built around producers Geoff Wilkinson and Mel Simpson, began with a white-label 12-inch called "The Band Played the Boogie," released under the name NW1 on the fledging sampletronica label Ninja Tune. An A&R rep for EMI heard it on a British pirate-radio station, and ID'd a snippet of an early-'70s number called "Sookie Sookie" by jazz guitarist and onetime Blue Note signee Grant Green. He subsequently summoned Wilkinson to a meeting. "The first thing I did was ring Ninja Tune and say, 'Uh guys, did you clear the sample?'" Wilkinson recalls. "And they were like, 'Mmm, no. But go along and see what he wants to talk about.' So I did, and when he opened his door, he was smiling, which was a good sign."
With Stetsasonic's jazz-rap crossover "Talkin' All That Jazz" on his mind, Wilkinson decided to seize an opportunity to work with Blue Note instead of just borrowing from them. "I said, 'If you let me have the Blue Note back catalogue as a resource, we could create the ultimate fusion of hip-hop and jazz.' I think he was intrigued by that." The A&R guy sent the 12-inch to Blue Note president Bruce Lundvall, and Us3 was given a chance to record some demos.
"We did two tracks," Wilkinson recalls of the March 1992 sessions that would pave the way for Us3's 1993 label debut, Hand on the Torch, a whole album built on Blue Note samples. "One track didn't even make it on the album, and the other was 'Cantaloop.' It didn't change much from the demo version, other than Rahsaan rewrote the third verse."
Wilkinson and Simpson based the track on "Cantaloupe Island," a funky, piano-driven groover on Herbie Hancock's 1964 album Empyrean Isles. They added in samples of sometime Birdland MC Pee Wee Marquette introducing Art Blakey, and a number of one-off words — "Yeah!" "Funky!" "What's that?" — from Lou Donaldson's 1970 track "Everything I Do Gonna Be Funky (From Now On)." But what gave the result its edge was Kelly's mellifluous flow — with lyrics that mostly described his mellifluous flow — and a new trumpet line by a teenager named Gerard Presencer.
Us3, which has changed a lot in the two decades since Torch, just reissued a remix-heavy 20th-anniversary edition. Presencer quickly cut ties with the group and has since worked with Chick Corea, Charlie Watts, and Joni Mitchell. Kelly departed the group in 1995 and, by all accounts, is unreachable. Simpson also left the group in 1995, and has since passed away. Through it all, though, Wilkinson has continued to tour and release a number of albums as Us3 — including this year's ninth foray, The Third Way. Below, Wilkinson, Presencer, and sampled special guests Herbie Hancock and Lou Donaldson tell the story of how they flipped more than a fantasia.
//www.youtube.com/embed/JwBjhBL9G6U
What do you remember about creating "Cantaloop"?
Geoff Wilkinson: I'd visited a friend in L.A., and while I was there, I saw LL Cool J's unplugged version of "Mama Said Knock You Out," where he's playing with a bunch of white hippies. It's quite funny now, looking at it. But I was like, "This is the future of hip-hop being live." I went back to England — this must have been '91— and there used to be a jazz festival in London every summer called JVC Jazz Festival. It was there where I saw Herbie Hancock, Jack DeJohnette, and Dave Holland perform, and they played a really funky version of "Cantaloupe Island." LL Cool J and the funky version of "Cantaloupe Island" were in my head at the time. So when the Blue Note collaboration came up, it was obvious to use that song. Ironically, I wasn't the first person to sample anything from [Hancock's Empyrean Isles] because Eric B. & Rakim had sampled a track called "Oliloqui Valley," which is literally the next track on that album, for "Untouchables." So they missed it.
Did you use the Lou Donaldson and Pee Wee Marquette samples on that early demo?
Wilkinson: Yeah. It was pieced together from the word "go," because I thought this was going to be a one-off. It wasn't an album deal when we did the demos — it was to do a single. It became an album only when "Cantaloop" was released and it started going mad in Japan.
So Gerard Presencer played on the demo?
Wilkinson: Yeah. Gerard was the hot young trumpet player around town. I came out of the whole jazz-dance scene in London in the mid-to-late '80s, when you could DJ straight jazz, like the classic Blue Note sound or Art Blakey. People would come out in suits and ties, and dance to it all night. It was great. That scene generated interest in young jazz players, as well. Then you were starting to get live bands playing along with the DJs playing old stuff. Gerard was just one of the people. Most of the players — well, all of the players I got on Hand on the Torch — have gone on to do amazing things.
Gerard Presencer: I was 18 or maybe 17 at the time I did that, but I wasn't playing with DJs. I was playing mostly gigs in London on the jazz scene. Us3 knew me by reputation as a trumpet soloist. When I was 15 or 16, I started to play with the Brand New Heavies and on recordings for other acid-jazz groups. I'm on quite a lot of recordings in the early '90s, like with Jamiroquai, Corduroy, and Mother Earth. There were loads of them. I got to play lots of solos on those records, which is probably actually why Us3 got in touch.
Did Geoff and Mel give you much instruction?
Presencer: They asked me if I've heard of Freddie Hubbard, and at that point, I don't think I was listening to anyone else. [Laughs.] So I just played in the style of Freddie a little bit, but also I think it sounds like me — but it's obvious I love Freddie. Other than that, they didn't give me much instruction at all, actually, and it was a very quick session.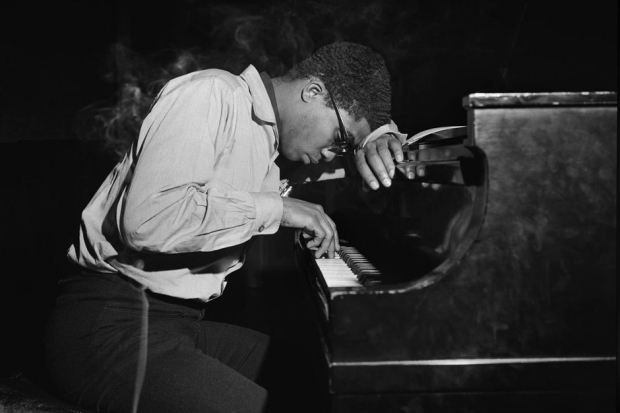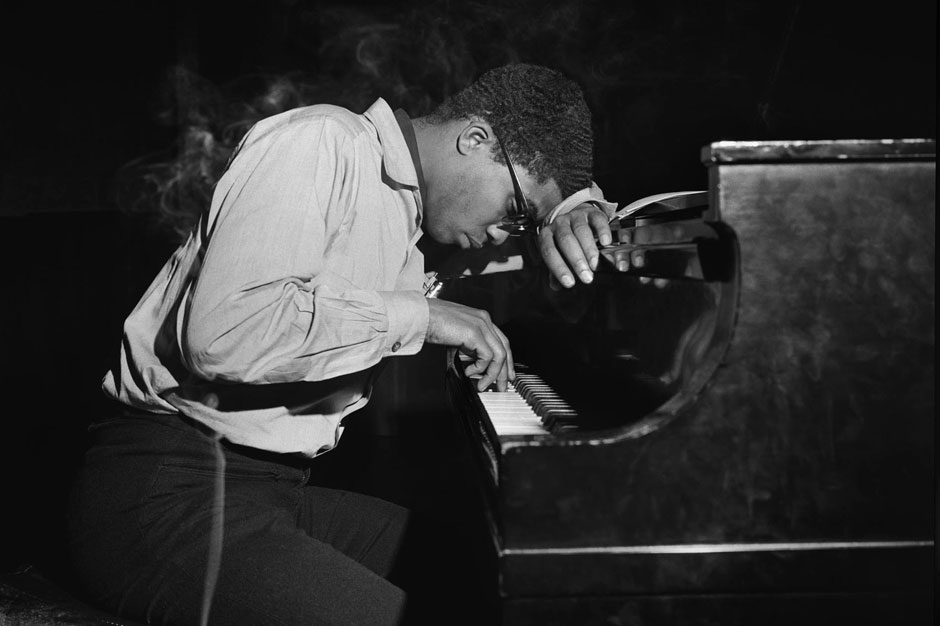 Geoff, how did you meet Rahsaan?
Wilkinson: I was DJing at a club in London every Friday in Camden, and the woman managing the venue had been to New York and seen him rapping there. I think maybe there was a little romantic thing going on between them, and he'd come over to London to see her. He sent me some stuff; I said, "Fine." He had that Brooklyn, Native Tongues sound, which was hip at the time. It just worked. We gave him the track, and he just wrote the rap overnight.
What did you first think when you heard the phrase "Biddy biddy bop"?
Wilkinson: I don't think Rahsaan liked that being in there, but I'm not sure. Everything was recorded to two-inch tape, so when we were getting the microphone sound up, we gave him the backing track and let him freestyle. That was just one of the phrases that he said. I said to Mel, "That could be a hook." So we sampled it. It's almost an anti-chorus. What's funny is when we play it live, especially in Europe, everybody shouts out the "funky funky" sample, which is Lou Donaldson.
Lou, what do you remember about the 1969 and 1970 sessions for the song Us3 sampled, "Everything I Do Gonna Be Funky (From Now On)"?
Lou Donaldson: At that time, Blue Note had been sold to another company, and they wanted more of a commercial-type record. They didn't want strictly jazz, they wanted soul-jazz or funk-jazz. Something like that. And that's the product. It wasn't a problem for us. We were into that style, because we were traveling on the road at that time, and everywhere we played was more like a ghetto. It was just a different type of music. For that song, we were sampling a record that had been made by James Brown, but we added stuff to it and made it a different record.
"Cantaloop" features you saying, "Yeah, yeah" a lot. Who were you talking to at that session?
Donaldson: I was talking to Charles Earland, the organ player, and the drummer, Idris Muhammad.
Geoff, did you ever hear from Lou or Herbie Hancock about the song?
Wilkinson: Yeah, we met Herbie quite a number of times. I've seen him perform "Cantaloupe Island" and introduce it as a track by Us3, to obvious laughter. He's always been complimentary and he really likes it.
Herbie Hancock: Us3 made a great track in their interpretation of "Cantaloupe Island." I heard it for the first time in Tokyo while I was on tour in Japan. At first, I thought they just edited and beefed up my original track and added rap to it. I had no idea then that it was a re-recording and was surprised to hear that it was. "Cantaloop" gave my composition new life, and it still sounds hot.
Donaldson: I never heard "Cantaloop," but I'm glad to hear they did that. Thank them very much for doing that. It's nice that people are doing these things for jazz. I appreciate it.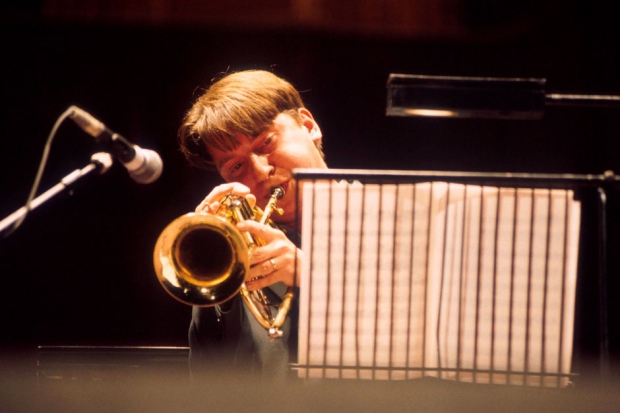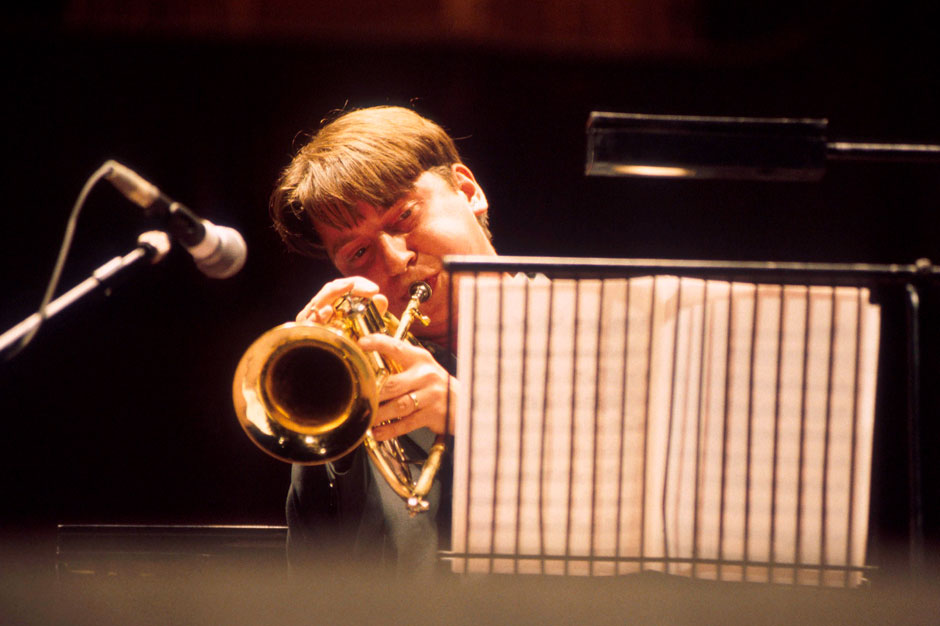 Were you surprised the song became a hit?
Wilkinson: Yes, because it took so long. It came out in October '92 first in Japan, but they withdrew it because there wasn't an album to follow up. And the album didn't come out until June of '93. In between getting signed and finishing the album, there had been a complete change in personnel at Capitol in L.A. — they were the parent company of Blue Note — and we basically got pulled. It took an incredible amount of time for all the personnel to get back in place. I was absolutely tearing out my hair because, in Europe, Hand on the Torch and "Cantaloop" came out before [Guru's] Jazzmatazz, but in the States, we came after them. I was thinking we were going to miss the boat. I think what actually happened was that maybe they kind of softened up the market a little bit for us.
Presencer: I was very surprised and shocked and happy that it became a hit. But at the same time, I don't suppose that jazz musicians get into playing jazz to have hits. It's not the same world. But, of course, I was over the moon about it and I sort of hoped it would lead to other things. Maybe to play with Herbie or something. But as it happened, nothing sort of changed in the path of my career. I was just doing the same stuff, and it didn't really have any effect at all, actually. I just carried on.
Why did you play with Us3 only on the first album?
Presencer: When it became clear that Blue Note were really into this track, I was invited to the meeting with the A&R people. It was all very exciting. and of course, I was very young and very excited about it all. And I said to Mel and Geoff, I should be part of the group, because I was being treated as such. I was getting all the courtesy gifts from Capitol welcoming me for becoming a Capitol artist. So I was saying, "Well if you want me to be involved, then I should be a signed member of the group." They refused, so I left. That was it. That's why my association is so brief. I think I worked for them on something else a few years later that was used on a film soundtrack with the same groove. I think it was on Get Shorty.
Geoff, what do you remember about making the video?
Wilkinson: [Laughs.] Did you know there were two videos? There's a black-and-white video, which has Rahsaan and Gerard in it. Some of it was actually filmed in the studio. They did film me and Mel twiddling around on the desk, but they didn't actually put it in the video, which I thought was rude. [Laughs.] But back in the early '90s, MTV was king in America. Because it was black and white, MTV were like, "It's too dark. We're not going to play it." It freaked Capitol out a bit. So they said, "We're going to reshoot another video, but because we've already spent a shitload of money making this other video, we're not going to bring you and Mel to L.A., so you're not going to be in this one, either." So they paid only for Rahsaan to fly from New York to L.A. They shot this kind of sparkly, colored video, the one that you know, which did really well at MTV. So it worked.
Did you like it?
Wilkinson: When I saw it, I rang Bruce up and absolutely screamed at him, because one of the biggest things about Us3 was to open a door for jazz to younger people. All the musicians on the album were really young, some even in their teens. There was this image of jazz being old-man's music, and we wanted to change that, because in London it was changing. There was a lot of young players who were really good coming through that weren't getting exposed, so we wanted to help that, as well. But in the video, the trumpet player is some really old guy, like the most clichéd look you could possibly think of. And there's an old [man] with a suit on playing the drums as well — there was no live drums on there. It just made me furious that the two guys representing jazz in the video were some old duffers. Bruce understood, but he was like, "I can't change it now. This is the second video." So we had to go with it. I hated that video for a long time.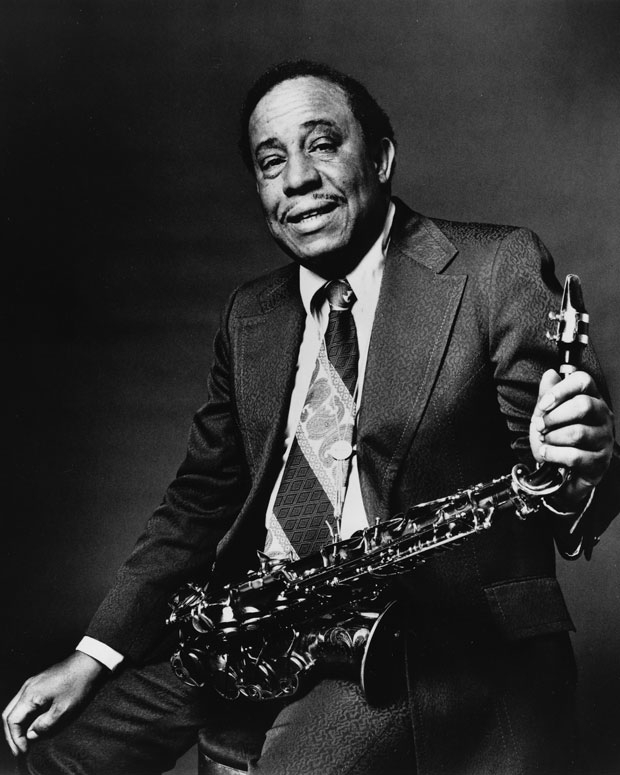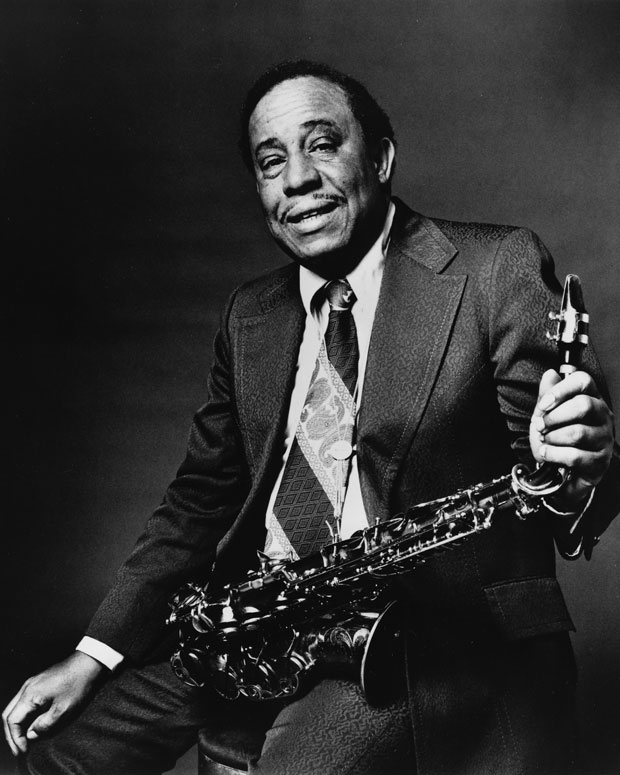 It was very successful, though, and was even nominated for some VMAs.
Wilkinson: It was up for Best Choreography, but there's no choreography in it. There are a couple of girls dancing, but apparently they were just strippers from the director's local strip bar. [Laughs.] It was all done on a budget, but it worked.
How did it feel to have the first album in Blue Note history to go platinum?
Wilkinson: It shocked me. Bruce told me before it happened, actually. I was in his office in New York, and he was pointing at a space on the wall, and there was nothing there. He said, "Look at that, Geoff. Look at that." And I'm looking, but there's nothing there. He said, "That's the space where I'm going to put the first-ever platinum disc that Blue Note ever had, and it's Hand on the Torch." I couldn't believe it. A couple of weeks later, it went platinum. It's on my wall now. Then we kind of got blown out of the water by Norah Jones. But we were first.
How do you feel when you hear the song now?
Wilkinson: It's my best friend. For a long time, I didn't like it. I was sick of it. I'm still plagued by it wherever we go with the band, like if we go out after the gig to an afterparty, there are always a bunch of musicians, and they will start playing "Cantaloop" or "Cantaloupe Island." It's funny because "Cantaloupe Island" has sort of become a jazz standard now, and it wasn't before. I don't know if we're the first kind of act to make an obscure track become a jazz standard. You would have to ask Herbie, but in my mind, "Cantaloupe Island" wasn't a jazz standard. You didn't have lots of people covering it, but now you do.
Presencer: It's been an interesting journey to have been involved in a track like that so early in my life. I think of it more as a snapshot of who I was at 18 than anything more significant. I think it's kind of interesting, but people, including Us3, have tried to recreate a similar formula. You hear lots and lots of copies of it, whether in licks or the groove. And Us3 have tried to do it on almost all of their records since, and it's just not the same, because there was something about the chemistry of that song: this rapper who we can't find anymore and my 18-year-old, confident trumpet playing. It's not been recreated. So I think there was just something special about it. I'm quietly proud of it.