"I'm happy to show you these turds," beams Tim Hecker, a six-foot-tall beanpole with angelic eyes and a devilish smile.
Surrounded by an orderly half-circle of keyboards and computer screens, Hecker is the world's most celebrated ambient musician still in his thirties. The Montreal sound-sculptor already has six critically acclaimed albums to his name, but today he seems most excited to show off his collection of throwaways.
"Here's one that took for-fucking-ever," he says, booting up "Virginal I," a sadistic, Steve Reich-ian piano thrash session for his upcoming seventh album, Virgins, that didn't make the final cut. Contrary to his 13-year-long legacy of foggy, abstract doomclouds and majestic waterfalls of bleakness, his .AIFF files usually have wacky titles like "Snake Pulse" ("Yeah, 'Snake Pulse' is a piece of shit") or "honkey_reich_exp1" ("That's real white-man-doing-Reich… like a nightmare"). He has 26 windows open between his two Mac screens — "beyond chaotic," as frequent collaborator Ben Frost describes the setup. "It's like if Jackson Pollock had invented a computer program."
Now, at panic-attack volume, Hecker plays a gorgeous fluster of vibrating, oscillating clarinet, and then an ecstatic take of avant-sax luminary Colin Stetson blorting out a ripping, circular solo over Virgins' "Live Room," completely unused despite how great "Featuring Arcade Fire's Colin Stetson" would look on a record sticker. All these orphaned sound files draw attention to the fact that a great amount of thought and work and time and energy and emotional agony goes into making what many might dismiss as formless drifts of noise.
"It's like not drinking your own tonic and thinking everything you make is gold," he says. "It's really like the opposite. I'd say one thing out of ten I do is any good and has promise."
His meticulousness and perfectionism might be the reason such unlikely music has unexpectedly connected. Since 2001, his albums have burst prismatically with a sound that's mostly pulseless, heavily processed, unapologetically suffocating, and aggro-noir. He jokes that these goosebumpy, jet-engine blasts are "fake church music," but it's really rapturous shoegaze textures given an expressionist makeover for the computer age.
You can hear his ripples in the last decade of drone-metal (Isis and Mogwai have commissioned remixes), art rock (the came-back-haunted Godspeed You! Black Emperor booked Hecker for their first show in nine years), contemporary indie-classical (Bryce Dessner of the National has consistently invited him to festivals), and electronic music (more intimate synth romantics like Oneohtrix Point Never and Emeralds have favored a similar murmur-and-tumble). Hecker is also probably the reason that Montreal record stores like Beatnick and Cheap Thrills currently slot bin cards for "Ambient" and "Electronic Exp," respectively. Despite being 52 minutes of heavily tweaked church-organ fuzz and stomach-wubbling sub-bass, his 2011 album, Ravedeath, 1972, hit No. 36 on the Village Voice's year-end Pazz & Jop Critics' Poll, beating out the most recent works by crit-proof artists like TV on the Radio, Stephen Malkmus, and Kate Bush.
"How Tim has managed to break through the proverbial noise and find a larger audience is somewhat astounding," says Joel Leoschke, who co-founded Hecker's record label, Kranky, in 1993. "He's not making new age music or even rock music. I don't know how to explain it. What he does is not something that's immediately apparent. It's not a pop song. It requires deeper listening, it requires concentration, it requires you to pay attention to what's happening."
Hecker has seen his music land everywhere from yoga-studio mixtapes to the playlists of black-metal fans. At shows, some people are moved to tears; others fall asleep on the floor, and one restless audience in Greece cheered for him to leave the stage so Isis could come out. People headbanged as he played the sounds of a processed pipe organ at a recent Pop Montreal show. "The music was so intense that it started to make me feel a little nauseous," says local music writer Chandler Levack, experiencing it all live for the first time. "My teeth chattered and my ears were ringing, and the floor was vibrating hard. It felt like the music was swallowing you up, like you're in the belly of a whale. I had never been to a concert that physically demanded so much of me."
"I think in the late '90s and early 2000s, there was a lot of excitement about how technology was changing music and experimental music — I thought a lot of it lacked emotional depth," says Isis member Aaron Turner, who notes Hecker's influence on the atmospheric guitar textures from his band's celebrated 2002 album Oceanic. "Tim seemed to be able to delve into mutating sound, but not lose a more visceral aspect. It can be placid and serene at times, but it never falls into the realm of being background music."
"You become completely immersed in it when you listen, which is not an easy thing to do," says Mogwai guitarist Stuart Braithwaite. "I think there's only really a handful of musicians or composers who pull it off. Hearing it just kind of drown you is a pretty unique experience. You could almost have a primal reaction."
"It's this need and willingness to hurt people emotionally in order to — well, yeah," says Frost. "That, in itself. He's not afraid."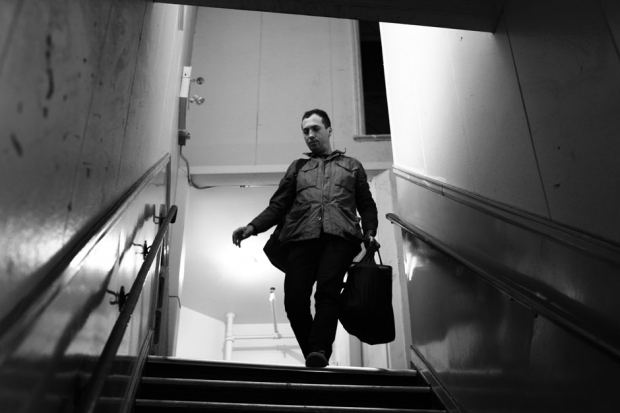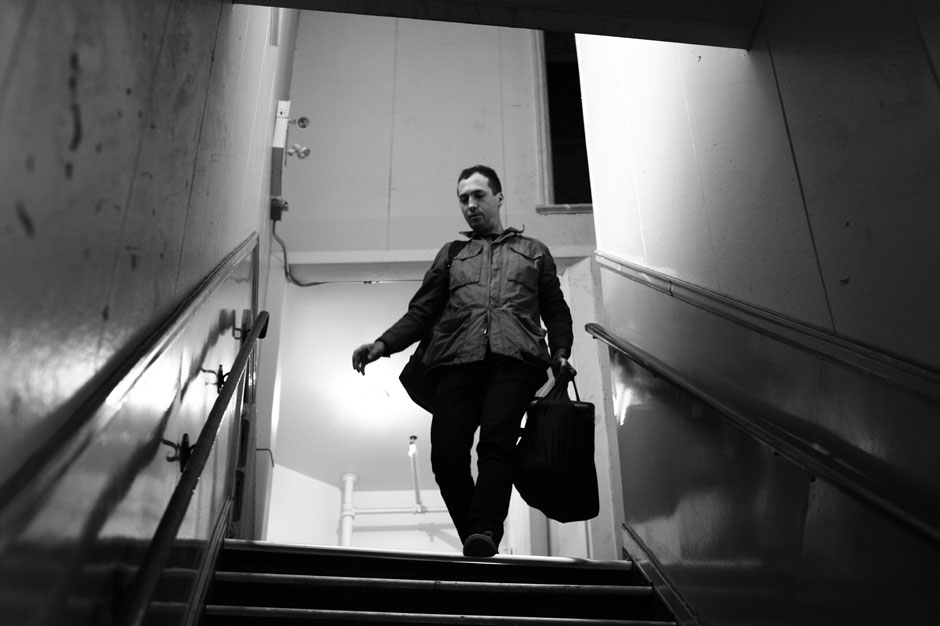 Hecker makes many of these sounds in his studio in Old Montreal, a neighborhood where historical architecture collides with multiple generations of new commerce, and gray facades are made colorful by graffiti, weather discoloration, and the occasional ghost sign. The area outside his door is dotted with lush greenery, but also speckled with broken glass and cigarette butts. After a trip up a staircase with a distinctly dusty, industrial smell, he enters the room where he summons his drain-clouds: "Here is my little Hobbit's nest."
As the door opens, he is welcomed by a tender drone already gently humming from an amplifier, like the world's priciest Buddha Machine lulling the atmosphere into bliss. There are framed photos of Roger Federer mid-swing ("It's slightly melancholic when I look at that, because he doesn't play like that anymore — he's like a kind of shallow, hollowed man") and Tupac Shakur, whose eyes follow you around the room ("he's always looking over my mix choices, always looking at me when I'm not going hard enough or stepping it up").
For an artist who deals with enveloping megaliths of sound, his work station is shockingly austere — six keyboards, a piano, a theremin, some amps, and walls so white they make floaties in your field of vision if you stare too long.
"I saw Moby's tour of his studio with all these custom-made cabinets and every synth ever made, and it seemed to me like a nightmare — it seemed like the opposite of what I want," says Hecker, who does own a vintage Sequential Circuits Prophet-5 synth, but is currently trying to sell it on the Internet. "Forty drum machines? I don't want that. I want liquid ability to compose easily, without fixing the capacitors or something that's broken or whatever. I've always had a weird thing with traditional forms of instrumentation — I've always sought to disfigure them — so why fetishize the original thing in the first place?"
Hecker was raised in the suburbs, 20 minutes outside Vancouver, by a pair of art teachers working at rival high schools. Though his parents were more enthusiastic about football than Futurism, they still fostered a love of collage in their son, and also exposed him to Rod Stewart, Meat Loaf, and Fleetwood Mac's late-'70s run — possibly instilling the warm, familiar harmonic sensibilities that still haunt his otherwise oblique music. Growing up minutes from the Pacific Ocean, Hecker heard the manmade drones of foghorns bellowing across the water; in high school, he turned to the usual gateways for feedback: Sonic Youth, the Pixies, Nirvana, and Swervedriver.
His music career ultimately began with "failed bands and rock dreams," experimenting with instruments (and psychedelics) with a few friends in 11th grade. Eventually, around his late teens, ironic purchases of 25-cent new age records opened his ears to the possibilities of drifts, and Aphex Twin's Selected Ambient Works 85-92 sent him tumbling backwards into the history of electronic music.
"Just the kind of brain space that sound provided — that listening to classic-rock radio, you didn't get," he says, wandering over to a window after a noisy truck rolled by. "It was the equivalent of taking aspirin all the time and realizing there's Xanax or something." He shuts the window, returning peace to the room.
With his bands yielding little more than false starts and alcohol-fueled jam sessions, he bought a Casio sampler to emulate the flaky drummer who wouldn't show up for practice; that sampler led to a solo experiment and ultimately his first electronic-music project, Jetone. After relocating to Montreal in 1998 for graduate work at Concordia, he immersed himself in the then-booming world of glitch techno, a once-fashionable microgenre known for its clinical frenzy of skips, clips, stutters, and clicks. He DJ'd Detroit techno on the weekends (once manning the decks right before a young Diplo), released two full-length albums of jittery hiccups and doom-dub, and appeared on Mille Plateaux's late-glitch, last-ditch epitaph Electric Ladyland Clickhop Version 1.0.
But while hunkered in the darkness of a basement suite finishing his second Jetone album, Ultramarin, he began setting aside a half-hour before bed — usually around 2 or 3 a.m. — to indulge in more free-form "late-night pieces." These mournful flickers and fogs became his pulseless "power ambient" breakthrough, 2001's Haunt Me, Haunt Me Do it Again. Recorded during the era when Aphex Twin, Vladislav Delay, and ?-Ziq were rocking new aliases like mood rings, it was the first recording to bear his birth name.
"I felt like that was a more sincere kind of work or something," he says. "It was less shrouded in irony or distance or calculated styles — it's something that I really liked doing more than anything. I didn't plan on making that a forever thing, but it's been 12 years."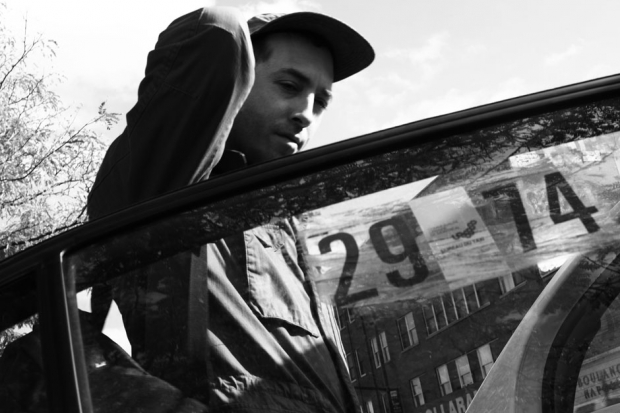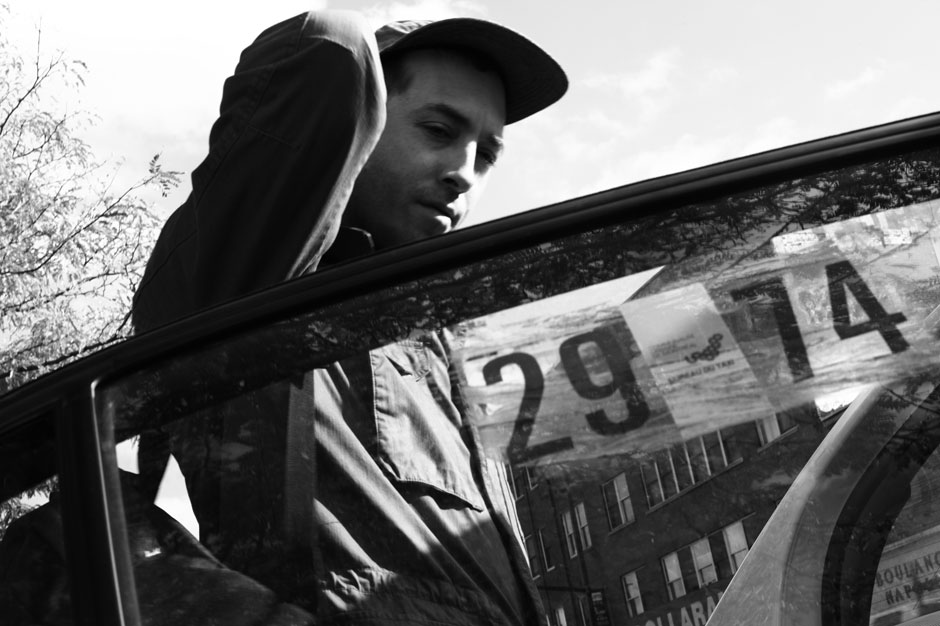 Before the bloopy Jetone could transform back into Tim Hecker for good, he had to hang the DJ. "I would say the downside, where I kind of killed my techno side, was playing a gay trance rave in Bilbao with glow sticks," he says. "I was so ill. For the music I was presenting, it was the wrong thing. I was ruining a really euphoric period for some people's weekend, bringing my kind of morose, austere, clunking, dramatic machine to their doorstep, so there's bad vibes in that club…. I remember a lot of weird body language up at the DJ booth, kind of saying things like 'house' or 'trance.' I sandbagged it at that point for a while."
Haunt Me's frayed cords, fuzzy-purple feedback, robot cicadas, sweeping major chords, and pizza-parlor TVs playing Who Wants to be a Millionaire? into the winter night made it an instant touchstone of digital melancholy and intricate sadness. Who knew what evils lurked in the heart of this man? "There's this overall general idea that people who make music like this might be very academic or austere in their personality," Turner says. "Tim just isn't like that."
Though he can be as lucid and direct as advertising copy when a recorder is running, the analytical Hecker is nothing short of an inviting, warm presence. He says "hit the can" instead of "use the bathroom," "peace out" instead of "sleep," and "icebag" instead of "cockblock."
"So, I meet Tim, and didn't really know what to expect, because his music is kind of impenetrable," says Kara-Lis Coverdale, a studio apprentice and keyboard player on Virgins. "Tim's hyper-aware and hyper-on-the-ball with everything. I really relate to people like that, who are quick and funny. He's kind of goth, but also had this humor. He's always trying to be zen — he's trying to become this more 'sunshine' person. He always has these self-help books around, like The Inner Light and shit. I tease him about it. But I think music is a way of getting to that dark spot."
"When that whole Edward Snowden thing occurred — for some reason, I thought to myself, 'That could so easily have been Tim Hecker at some point,'" says Frost. "He has that kind of a brain. He could have ended up working for the government… Tim has this Rain Man ability to know flight schedules before he looks at what flights are available to get to a certain location. He's like a walking Kayak.com. I think he has some level of autism in his ability to ingest and keep information that would otherwise move through my mind."
"If someone makes brooding, introspective work, you'd assume that person is some kind of mute, pensive person reading poetry in the corner at parties or whatever," Hecker says. "I'm the opposite. I'm pretty light in the daytime and drift through life fairly unbothered — almost like Larry David as opposed to Nosferatu."
Little about Hecker would strike you as dark. He is dressed in all black, but undercuts it with dirty, white Adidas. He plays tennis in nearby Jarry Park and, until recently, used to home-brew his own black ales. His taste in movies swings between poles of happy-go-lucky and a kind of accidental seriousness: "I was trying to watch that end-of-the-world one with James Franco," he says, "but ended up watching Onibaba for, like, half an hour on the Internet. " Though it's rarely noticed, the publicity one-sheets for his albums read like Andy Kaufman-esque pranks lobbed at lazy music writers: The promo material for 2004's Mirages reads, "Hecker solves the Rubik's cube and penetrates the liquid magma, revealing the truths of dirty sodium light pollution, love on the rocks, and toothhunting in the garden of evil."
He remains steadfast in the Barthes-ian belief that an author's biography doesn't always influence their work. When asked about personal experiences with grief that might have painted shadows over his sound, he turns evasive and begins moving around the room. "I definitely felt loss in life that informs a lot of the music I make, even though it maybe doesn't affect me on a personal level," he says. "I can say that all that stuff is legit and valid. The question is whether that's the lynchpin in my music."
"Let me pull out something," he says, reaching for a book resting on top of his piano. "Gerhard Richter did this October series of paintings — he's a pretty funny guy, he's a little bit dry, he's German, but he documented the suicide of the Baader-Meinhof trio, in paintings. The most bleak-ass fucking thing you could ever make in artistic expression. He's pretty jovial. Where it comes from for him to do that work is not explained by a biography or personal therapeutics. I just generally sense sometimes that there are people who do work that is not explainable from narratives of the self or how you were raised… I don't think it's necessary that you've had great strife or whatever to connect with things that are not 'Shiny Happy People'-level R.E.M."
Regardless of how close the art can be associated with the artist, it all started to connect with the avant-rock elite, and Hecker was soon opening for Godspeed You! Black Emperor. "The laptop was this avant-garde progressive thing, to play with your computer, in about '99 to 2000," he explains. "I have this theory that after the Twin Towers fell, there was this kind of embracing of the Strokes… this rock affiliation with New York feeling good about itself or something. I felt like the culture shifted away from computers being acceptable as a performative medium, so I started doing these other things: playing behind curtains in the theater, playing in the balconies, in pitch black. I remember most of the time, people didn't know I was playing. They thought it was a CD being played or something."
Intent on not being lumped in with the self-seriousness of academic sound art or the cliquey here-today-gone-tomorrow genre-musical-chairs of electronic music, he started to get a little aggressive. "If you're playing Primavera Sound, that's in front of 5,000 people — it's stressful. You have to find a way to make it fun; you can't just do the Terminator, Kraftwerk mouse-click. I wanted to invert the kind of performative fraud of using computers and how people were so negative about it, so I almost became the dancing clown."
In 2004, he played with Fly Pan Am at esteemed experimental-music festival Victoriaville, and went berserk: wielding blinking strobe lights, lurching through the crowd like Igor with a beer cooler, and blasting out tweaked versions of Mötley Crüe guitar solos. His comedy came off as confrontation, and as his profile began to rise, he had to shed it. "It's different when someone travels from the Scottish highlands down to Glasgow to see you play and spent 12 hours on a ferry or something. It's not fair to be the asshole."
Getting serious also meant quitting his job as a policy advisor — leaving the day that Conservative Prime Minister Stephen Harper took office in 2006 — and working on his Ph.D at McGill, studying the cultural history of sound. ("Yeah, I just submitted my dissertation two, three weeks ago," he says. "I'll be a doctor in a few months. That will be on my New Yorker subscription, I guess, that's about it.") For the past seven years, he's lived off his music as his profile has raised slowly and steadily.
"With him, you can see steady sales, and [a record] continuing to sell a year after it was out," says Leoschke, who signed him to Kranky in 2006. "And that I can only attribute to word of mouth. We don't blanket the media with advertising and money — because we can't." Brian Eno showed up to a concert in St Giles-in-the-Fields church in London, and Sigur Rós invited him to play the 20,000-capacity Madison Square Garden — which he did behind a giant curtain.
"That was amazing and fucked-up," he recalls. "They had giant silk gauze around the stage, so you're kind of hidden in this weird silhouette. It's a screen, but also as a way of keeping the electronic guy in a cage or whatever. It was mandated by the production. I was playing pipe-organ samples with my keyboard, just bouncing off the walls of this massive building, and if I'd let go, I'd just hear this beer-tinged howl come from the distant corner, or another one from the side, echoing off, chords slapping back — it was really insane. It was kind of the absurd height of my music career. I went from this quasi-electronic noise art to playing the biggest venue in the game."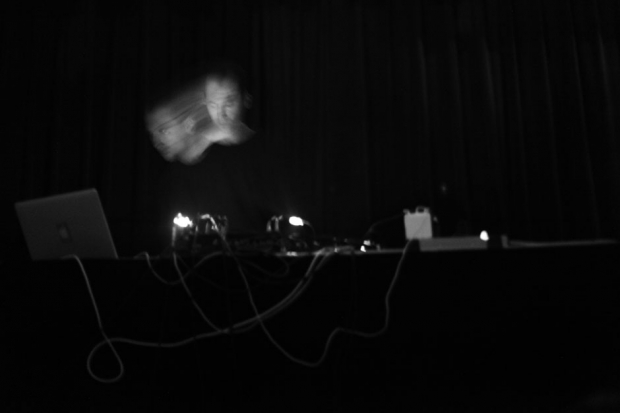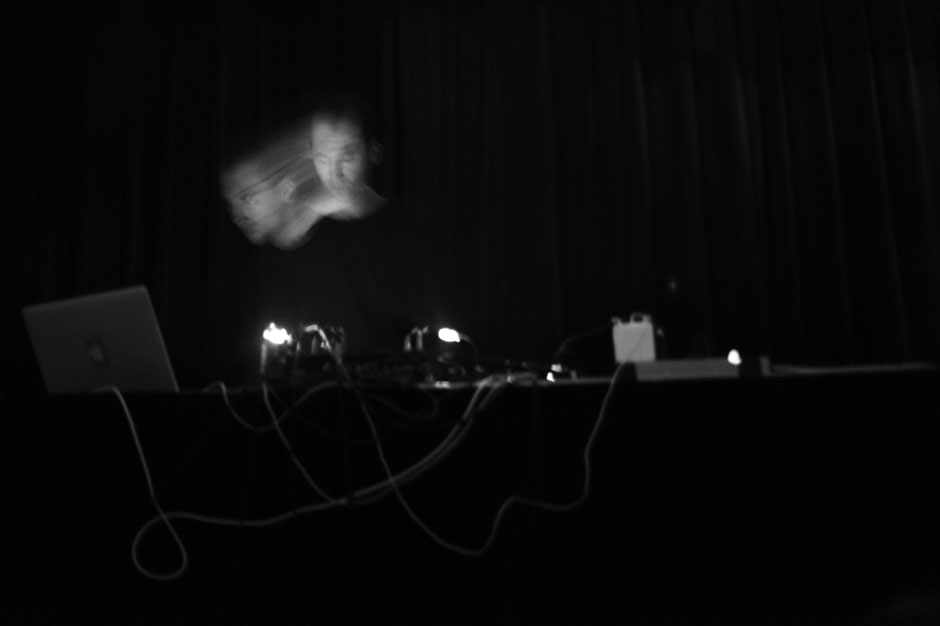 It might not end there, since Virgins is his most anticipated album yet. Mostly recorded in Reykjavik, it's Hecker's first time working with live players and some semblance of a score, and thus, naturally, his most human, as you're able to locate the reedy squeak of woodwinds, violent Thelonious Monk hailstorms of piano, and what sounds like loose quarter-inch plugs straining for an input. Glacial shifts have been replaced by jarring silences; hazy drones have been replaced by desolate keys and synths that hum like choirs.
"He was very much in control," says Coverdale. "He was the designator. He'd sit me behind the piano, and play me a loop… I would have to keep looking over to him, and he'd be standing up and doing shit with his hands, like a crazy overlord. I'd have my headphones on, and he would look over, and all of a sudden look super mad, and be like, 'No,' and do shit with these weird words that I'd have to interpret. 'Complex nebula,' or 'German dictator,' or 'Pretend like someone's slapping a ruler over your hands.'
"We'd often think of Tim's sound desk as this transfiguration chamber," she continues. "Sound goes in, and then as soon as it's there, it's gone. Then you're jamming with yourself, but it's already not yourself. As soon as you hear it back, it's Tim-ified. It's fucked. You can't be married to the idea that you're going to hear yourself on that record."
"It's maddening, listening to this shit in the studio by yourself at high volume for days on end," says Hecker. "There are some times when I'm losing my mind, where pieces are crescendoing, and there's 20 layers of things, and I'm trying to balance it to hit right — it's technically challenging and spiritually exhausting. It feels [like] a mixture of drudgery and really morose melancholy, just getting assaulted, mixed with these crystallized epiphanies, like surrender of the body to these waves coming at you, and that feeling that you've done good work. In desperation, you think it's just another record where you didn't really get at what you hoped you would get at, because it went somewhere else, and so it's this weird feeling of just being kind of partial failure."
"He does have this way of self-analysis, this musical hypochondria," says co-engineer Frost, who claims to have mixes of Virgins dating back three years, with certain tracks in up to 30 different incarnations. "You would be shocked by the amount of time that goes into a record like this."
"I was there almost every week, just stopping in and hearing how things were, as they progressed," says Coverdale. "He was almost suffering sometimes, like, 'Oh, I'm so done with this shit.' I think a lot of these pieces had 15 or 16 versions that had been equally good. Why do you keep processing all this shit? It's already good. That's some of Tim's OCD, I think."
Tim Hecker, the mad scientist of rumbles and roars, kept Virgins' sober, Abu Ghraib-hinting cover photo open on his computer while mixing. He has a music video coming out that juxtaposes Virgins music with chilling video of an Al Qaeda hunting dog, presumably scoured off the Deep Web. He is responding to his highest point of success to date with his bleakest, rawest, most dissonant album. Was there something in his life motioning him towards the edge? The stress of finishing a dissertation? The weight of too many hours hunkered down in the studio?
"No, in fact, the opposite — life is good," he says. "Yeah. It's all good."