When Swans set their minds to something, they make it count. SPIN sat down with main brain M. Gira for some Words of Wisdom recently, and two such nuggets rang particularly true: "If you refuse to give up, you can make something happen;" and "Take responsibility and do it yourself." Following the striking, yet wholly deserved, success of last year's The Seer, the group are looking to, um, regroup and record something new. They've now launched a Kickstarter-like page to help fund that, hawking a limited-edition live double-CD set and other goodies.
Swans' Not Here/Not Now will compile key moments from the band's 2012 and 2013 tours, but rather than focus on old material, the track list is heavy on unreleased songs-in-the-works, plus a couple of rough demos made by Gira. He says the plan is to raise money so that Swans can repair to a "communal desert environment with the committed goal of making joy through sound, for an extended period of time." Supporting their cause, it turns out, could get you your very own personalized song written and recorded to video by Gira himself.
While that's the most extravagant option at $500, the deals start at $40 and are worth every penny for the devoted Swans fan. Not Here/Not Now is limited to 2,000 copies, and each is unique. The artwork is hand applied with a linoleum block-print designed by artist Nicole Boitos, who does the application herself and signs. After that, Gira steps in and draws/writes on the thing, plus signs it as well. Larger price points include a live DVD, pre-order of the next album, an executive producer credit, a poster, and a VIP meet-and-greet at a future show.
Also, donate an additional $100 and Swans promise a secret gift. But back to that custom song. As the Young God Records shop puts it, "m.gira will record and send to customer a video of a simple, short, original song, acoustic guitar and voice, with customer's name in the song, praising the customer, his or her ancestors, thoughts, dreams, and future or past lives, forever. This video will be made by m.gira, sitting at his desk, at home, singing directly to you, and you only." The perfect Christmas gift for the noise-rock fan in the family.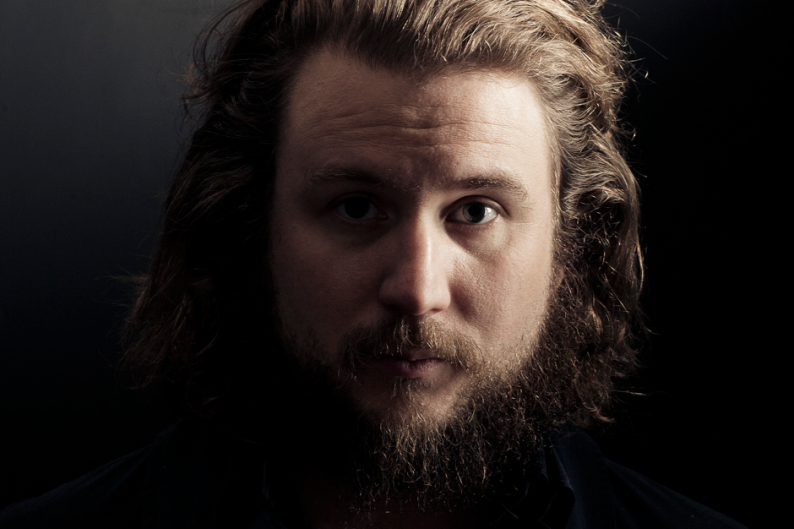 Via press release, Gira says Swans are currently at a desert recording locale already: Sonic Ranch Studios near El Paso, Texas, with John Congelton engineering and Gira producing. "Numerous" special guests are expected to contribute, though no further details on the forthcoming as-yet untitled album are available.
Swans, Not Here/Not Now track list:
CD1
1. "To Be Kind"
2. "Just a Little Boy"
3. "Coward"
4. "She Loves Us!"
5. "Oxygen" …
CD2
1. "The Seer / Bring the Sun / Toussaint L'ouverture"
2. "Nathalie Neal"
3. "Kirsten Supine" (demo)
4. "Screen Shot" (demo)