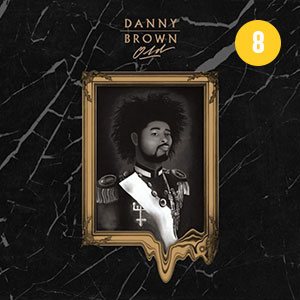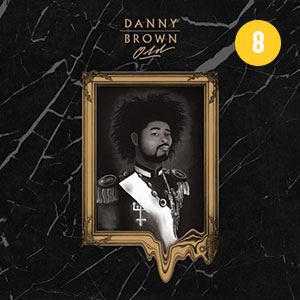 ALBUM OF THE MONTH: Danny Brown – Old (Fool's Gold)
I've written plenty of words on this one already, but here's some more, since something this knotty and counterintuitive demands more analysis. This isn't a "fun" record, and it's almost a little too preoccupied with doing away with the image of Danny Brown as a crazed, festival-friendly rapper: Yo, did you hear he got his dick sucked onstage? That was crazy! Even something kind of cloying like "Kush Coma," costarring A$AP Rocky and housed on the record's dubstep-friendly second half, is about smoking so much weed you feel like you're going to pass out.
You shouldn't have to work to have a good time listening to a rap album, but that's what Danny Brown makes listeners do here. Putting the party music (or, at least, the songs that sound like party music) on the second half makes those cheap wub-wub thrills far less thrilling, because, well, who the hell wants to earn their cheap thrills? And there is a puckish sense of shoving fans' faces in it here, when he reminds us that he's got a daughter texting him and missing him. This is not the Danny Brown you want to hear all the time, but this is the Danny Brown you're getting right now.
On Himanshu's "You Have to Ride the Wave," from last year's Nehru Jackets, Brown quipped that he was the "Rap Louis C.K." But on Old, another late-career comedian comes to mind: caustic, hilarious over-sharer Marc Maron. Like Maron, Brown understands that confessing is its own kind of high, and that there's an ethic to solipsism: By broadcasting one's traumas, it help others get through their pain. Brown seems to be foreshadowing his own imminent self-immolation the more his profile raises, which makes for compelling, scary listening.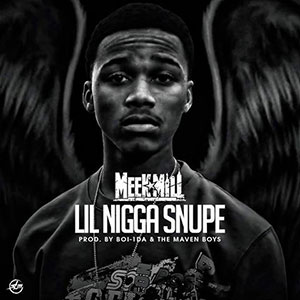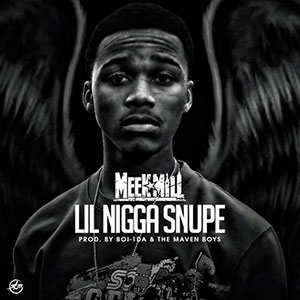 SONG OF THE MONTH: Meek Mill – "Lil Nigga Snupe"
Meek Mill is mad as hell on Dreamchasers 3. Of course, that's just the misread "Mo Money Mo Problems" move in hip-hop right now (the bigger you get, the more insufferable and Nero-by-way-of-Tony-Montana paranoid you have to pretend to be), but also because on June 20 of this year, teen rapper Lil Snupe, signed to Meek's Dream Chasers imprint, was killed by two gunshots to the torso. "All he wanted was a coupe," Meek exclaims on this touching, cathartic tribute, his charismatic bleat quivering a little. Rejecting rote, somber dead-friend-song staginess for a slightly more emotive tweak to his furious shout-rap style, he is rapping to keep from crying here.
https://youtube.com/watch?v=YiPzUT3-x80
ALBUMS OF NOTE: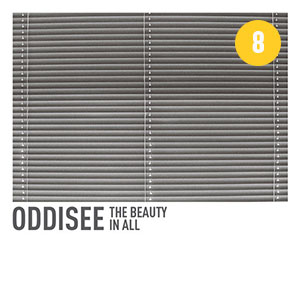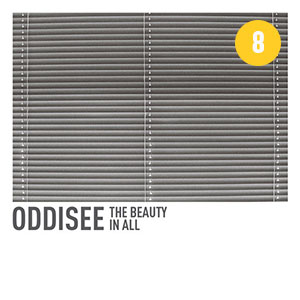 Oddisee – The Beauty in All (Mello Music Group)
This sophisto-hop instrumental album from a quiet D.C. visionary splits the diff between the hammy Inception score and a jagged Meters jam session. In between, there's Grant Green guitar jazz, nagging video-game music, smoothed-out R&B, the harps and bells of New Age, and broken breaks that invoke Pete Rock if he'd grabbed onto those warm squeaks on The Main Ingredient and never let go.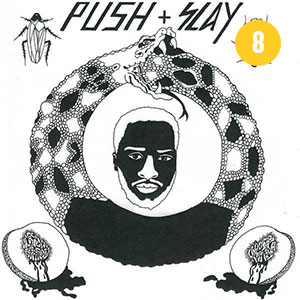 Abdu Ali – Push & Slay (Self-released)
Waka Flocka if he were a helium-voiced literature student raised on B'more Club and ballroom viciousness. A transgressive mythos is being constructed here, with Adam and Eve as d-boy and d-girl, cops as Art Spiegelman's Maus-like "Piggly Wigz," and rapper/vocalist Abdu Ali himself as a machete-wielding martyr. Noise-rap is eating its own tail with this one, thanks to Schoolly D stop-start shouting and #Seacrunk stylistic tics.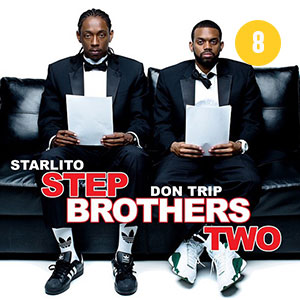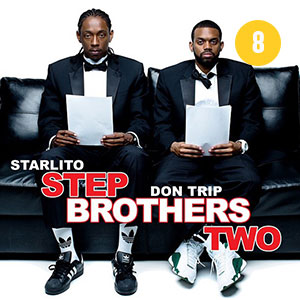 Starlito & Don Trip – Step Brothers Two (Self Released)
Starlito, the closest thing that gangsta rap has to a #Based hero, and Don Trip, a toughminded spitter who refused to play the major-label game even after he got a "Fuck You"-era Cee Lo assist on "Letter to My Son," is non-stop pass-the-mic menace that nevertheless knows when to slow up and get introspective: "Leash on a Life" empathizes with bullied outsiders, while "Caesar and Brutus" is the sort of tragic storytelling rap that'll have you on the edge of your seat.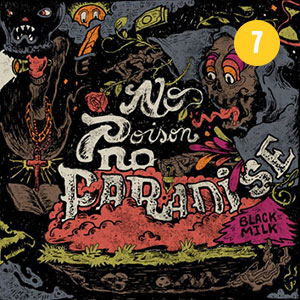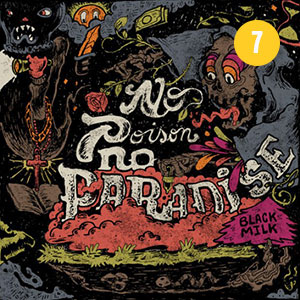 Black Milk – No Poison No Paradise (Fat Beats)
A nice complement to Danny Brown, the fellow open-eared Detroit rap maverick realizes that at this point, boom-bap should be a jumping-off point for nervy production, not the be-all end-all sound. More traditional than Old (the rapping is cypher-raised, urban-plight punchlines, and where Danny does dubstep, Black Milk takes on D-town techno), this Dilla disciple's latest finally delivers on the smoked-out promise of his 2004 beat for Slum Village's "Reunion."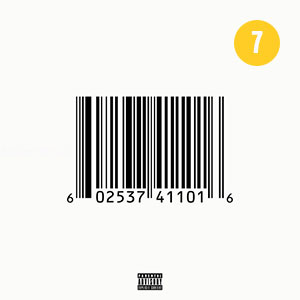 Pusha T – My Name Is My Name (G.O.O.D.)
The crack-rap hero who we all gave up on goes for baroque and lets Kanye and co.'s maximalist art-rap trap music gild his pushy punchlines (which, for the first time since 'Til The Casket Drops, don't feel perfunctory). A record with so many moving parts that it tricks your ears into thinking it's better than it actually is. Will pepper year-end lists, but be forgotten in six months. Full review here.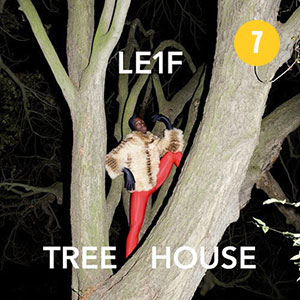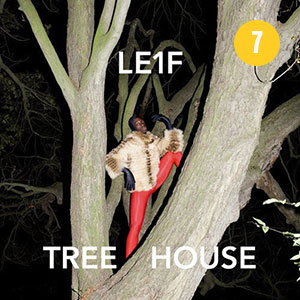 Le1f – Tree House (Greedhead)
Imagine Future if he were signed to Fade to Mind, or Mike WiLL Made It's syrup-pop soundtracking a night surfing Tumblr while smoking Salvia. The centerpiece is the Mr. Fingers-inflected sex jam "Jack"; the immediate highlight is rap-nerd joke "Damn, Son," which samples the "Damn son, where'd you find this?" mixtape-drop dude. Sensuous bedroom rap with the low-stakes drip-drip-drip drift of bleary Internet rap and Soundcloud IDM.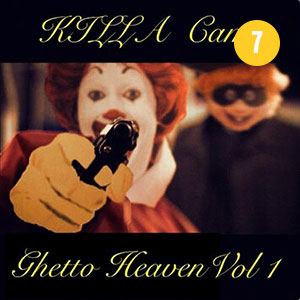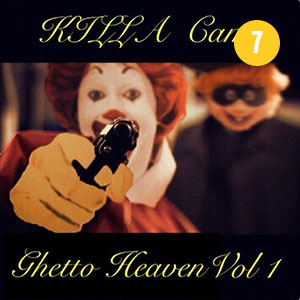 Cam'ron – Ghetto Heaven Vol. 1 (Self-released)
There is a song on Cam'ron's first solo release since 2007 which suggests that he still gives a shit. It's called "Instagram Catfish." Enough said, right? Weird phone messages invoke Killa Cam's 20,000-mic classic Purple Haze; so do those goofy-ass bangers that sample Bone Thugs, Cults, Jodeci, and "The Lion Sleeps Tonight." So yeah, all of it taps into that Dipset mid-2000s sweet spot, but, well, I gotta say no to nostalgia.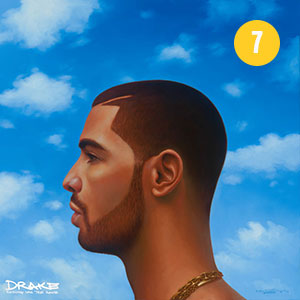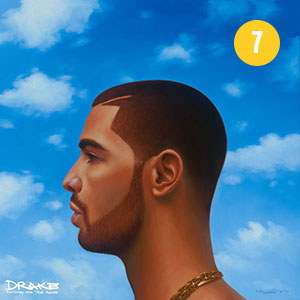 Drake – Nothing Was the Same (Cash Money)
What happens when rap's most self-satisfied rapper decides he's finally at peace? You get comfort food for dickheads, with even less insight and plenty more icky-nice-guy TMI lash-outs at exes. Noah "40" Shebib's on-painkillers production, which whips Whitney Houston around three different ways ("Tuscan Leather"), works with Windham Hill wooze ("From Time"), and imagines Toto remixed by the xx ("Hold On, We're Going Home") is the reason to listen. Jordan Sargent's full review here.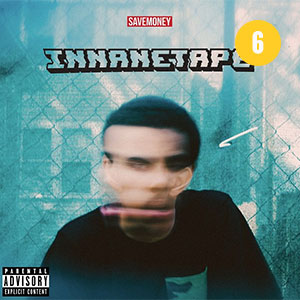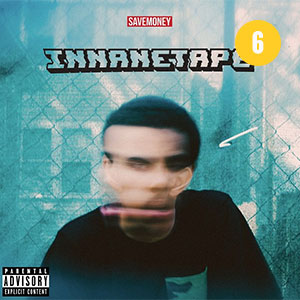 Vic Mensa – #INANETAPE (Self-released)
Lonely-stoner, bro-ish underground rap specifically designed for dudes watching Enter the Void on Netflix and being all like, "Whoa, man," is becoming its own annoying subgenre at this point, right? There's Mac Miller's Watching Movies With the Sound Off; Earl Sweatshirt's Doris; and this tape from Vic Mensa, formerly of post-the Knux (yep!) rap-riffers Kids These Days. Mensa captures Chance the Rapper's spirited, buggy delivery, but lacks his insight and humanity.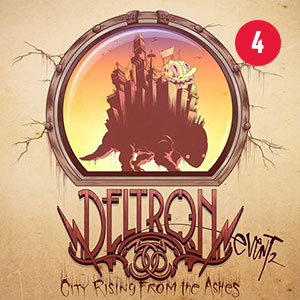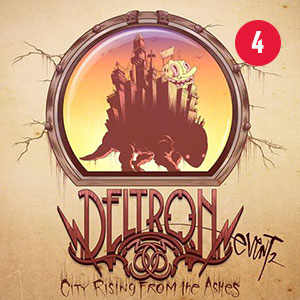 Deltron 3030 – Event 2 (Bulk)
Here's how you destroy a nice little underground-rap legacy! Event 2 is the big, dumb Desperado to Deltron 3030's quirky, resourceful El Mariachi. Everything is bigger and more star-packed here, drowning out the reasons (Del the Funky Homosapien's raps, Dan the Automator's beats) you would pick up the thing in the first place. Joseph Gordon-Levitt, who is aiming for middlebrow James Franco art-celebrity ubiquity, introduces the proceedings. Lonely Island appear. Del just sounds disinterested. Can you really blame him?