Radiohead Rorschach: Fifth Graders Interpret 'Hail to the Thief'
So, in September of 2003, a few months after Radiohead's Hail to the Thief was released, I played a bunch of songs from the album for a classroom of fifth graders in suburban Northern California, then asked them to draw pictures based on what they heard and/or felt.
Specifically, this was Mitsi Kato's fifth-grade class at San Leandro's Roosevelt Elementary; Mitsi and the kids (and their parents) very kindly let me keep and publish the drawings in the East Bay Express, an Oakland-based alternative weekly. I only got to use a handful, though, despite collecting more than 30; at the time, the kids seemed generally either bored or wildly amused (lots of giggling at Thom Yorke's voice), but the pictures themselves were often profoundly disturbing: lots of scythes, blood, violence, several different depictions of hell, a booth with a "Free Suicides" sign, etc.
In honor of Hail to the Thief's 10-year anniversary and, y'know, Halloween, I'm now presenting all of the drawings here. Let it be known that these kids are now all on the cusp of being able to drink legally, which hopefully they will not be doing on account of the trauma I inflicted on them.
The set list, by the way, started with "2 + 2 = 5" and "Sit Down, Stand Up"; fearing that I was losing the room, I switched to more of a greatest-hits approach: "Everything in Its Right Place," "The National Anthem" (bad idea), "Paranoid Android" (worse), "High and Dry" (the kids' favorite), "Anyone Can Play Guitar" (inspirational!), and "Sail to the Moon." Screening these songs for profanity was the most stressful part of this whole undertaking. Unfortunately, I made no converts that day. "This is not hip-hop," Mitsi told her students. "I'm not asking if you like it."
1.Radiohead Rorschach: Fifth Graders Interpret 'Hail to the Thief'
1/32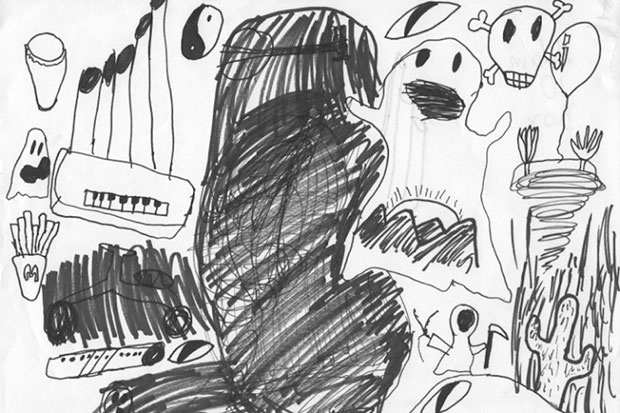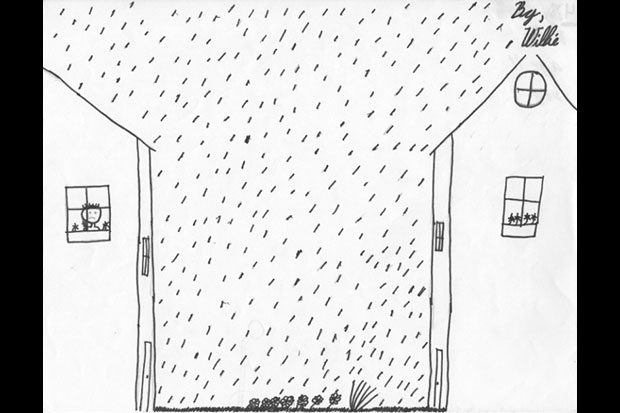 Willie just wanted to play outside.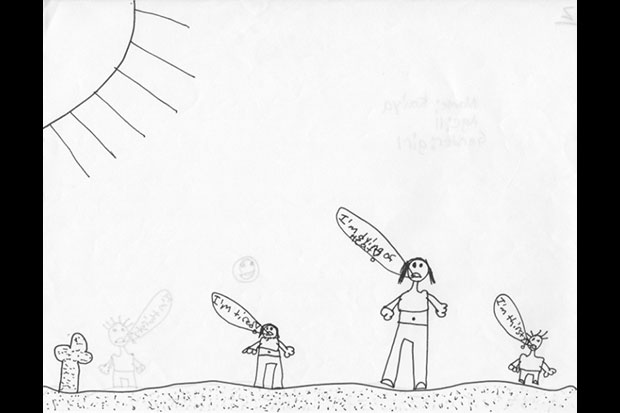 From left to right: "I'm tired," "I'm dying of heat," "I'm thirsty."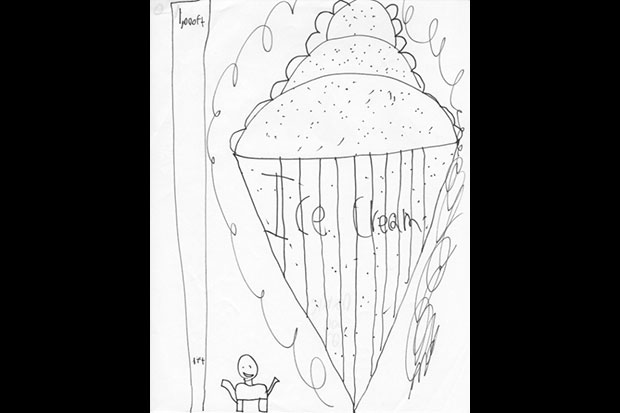 An ice cream cone as tall as 1,000 one-foot-tall men.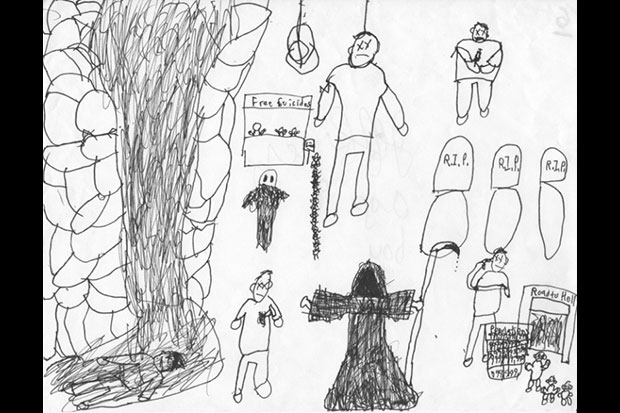 Note the long line at the "Free Suicides" booth, and the population of the Road to Hell.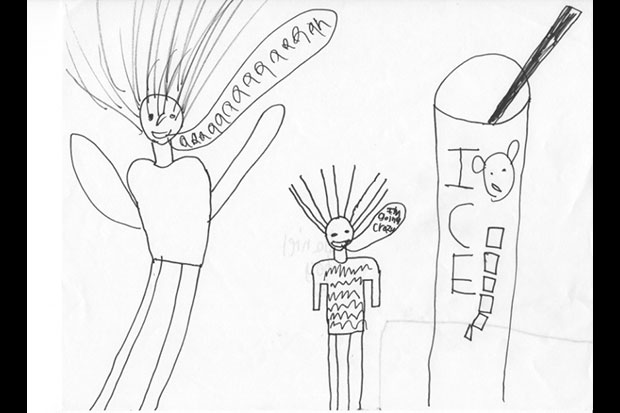 A chillingly realistic depiction of insanity + a giant cup of ice.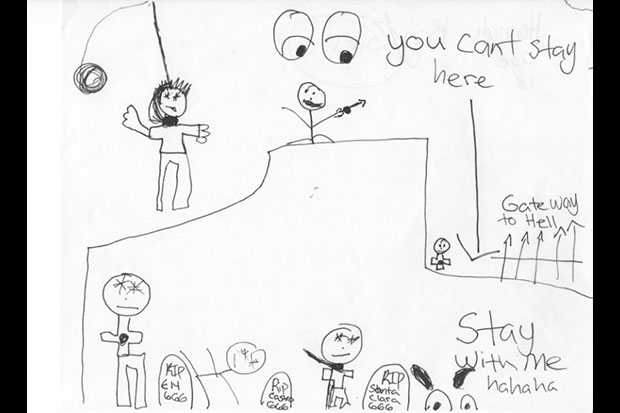 You can't stay at the gateway to hell.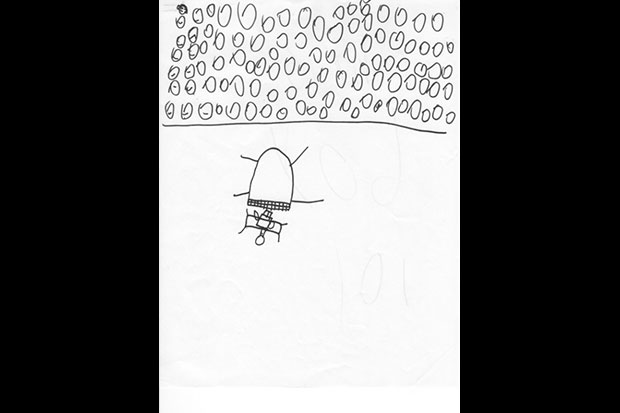 Thom Yorke at the piano, menaced by a crowd and impossibly lonely.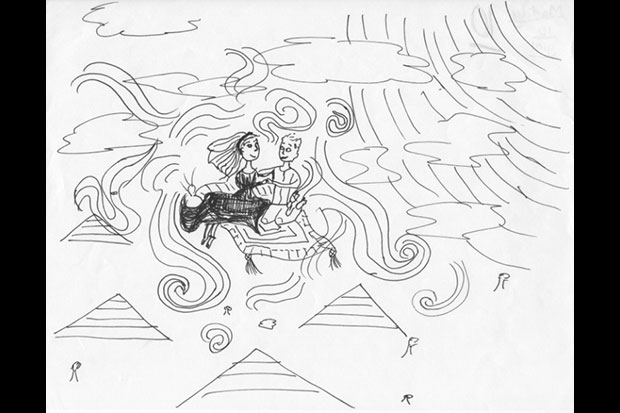 Didn't play "Pyramid Song," but should've.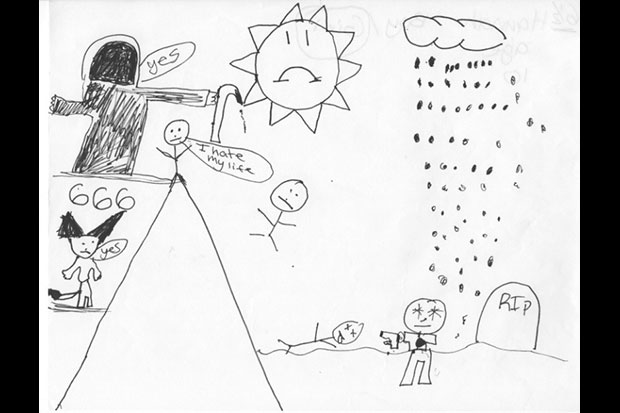 Pretty sure this was the one where I started to question the whole enterprise.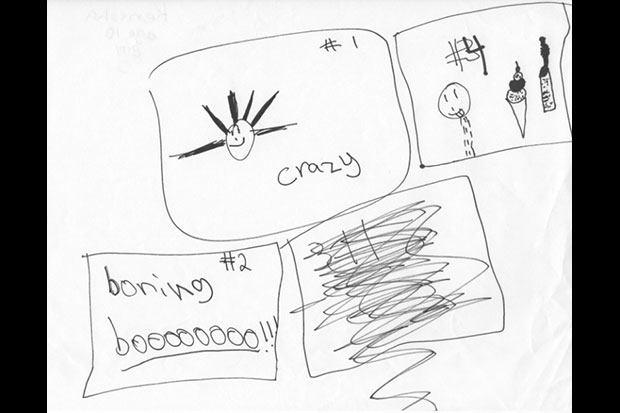 This seems to be a track-by-track review, in which "Sit Down, Stand Up" fares poorly.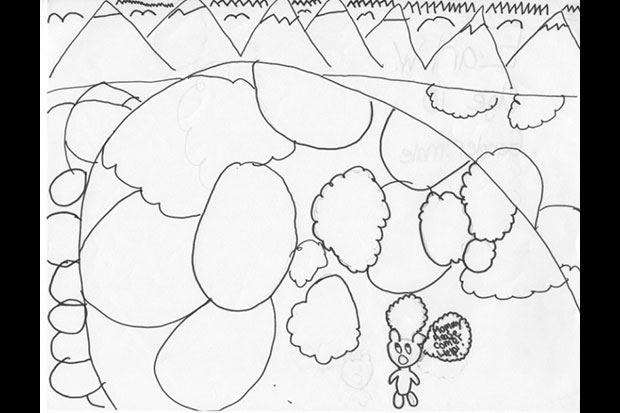 "Mommy, please come help!" Distinct Pokémon/Kirby vibes.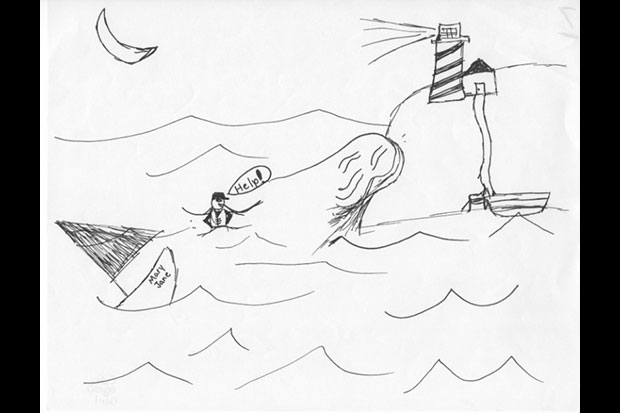 The wreck of the S.S. Mary Jane.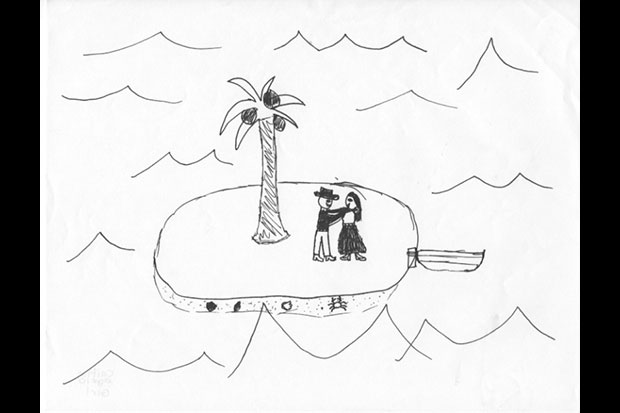 Hopefully, they're just dancing.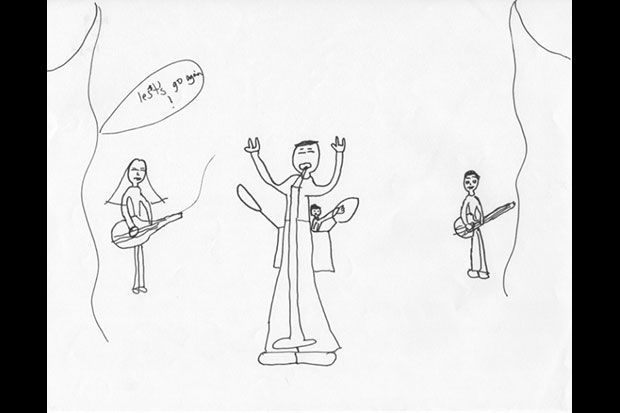 Looks more like Blur, but okay.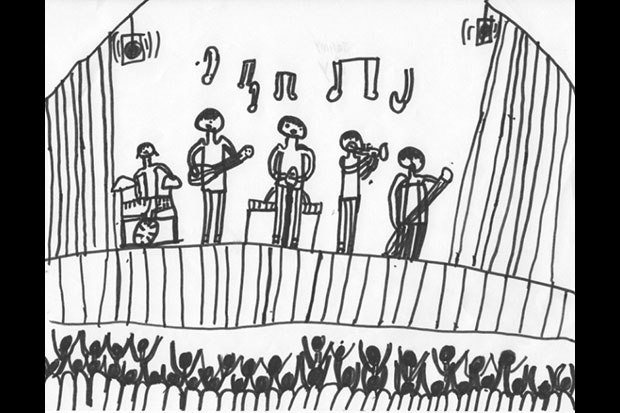 Looks more like the Beatles with a trumpet player, but okay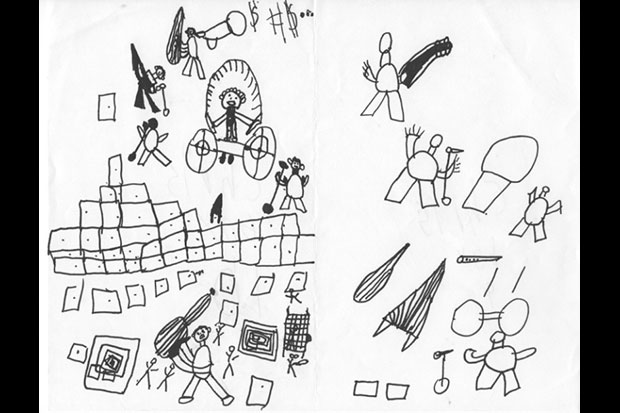 Video treatment rejected for being too Beck-like.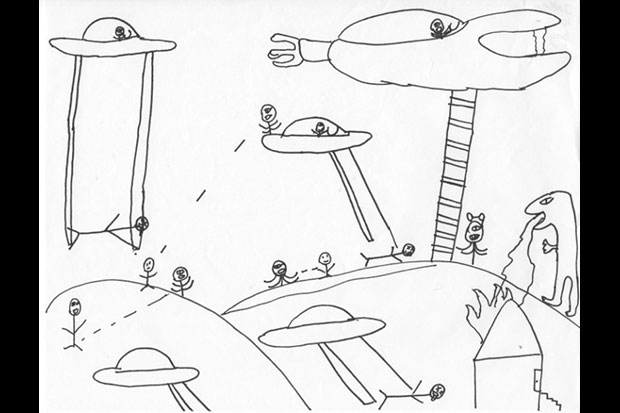 This kid does a great Godzilla.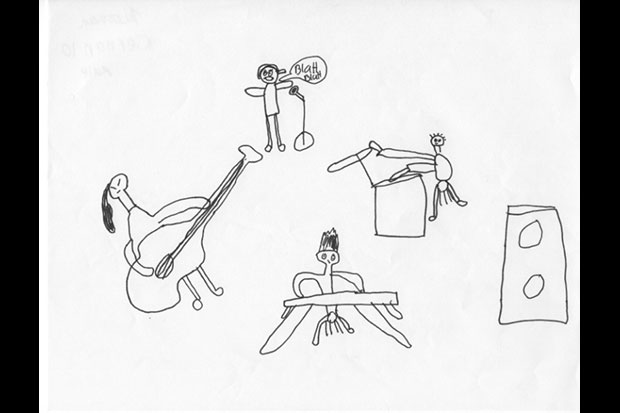 "Blah blah," belts the lead singer of Dead or Alive.
Dolphins, why not?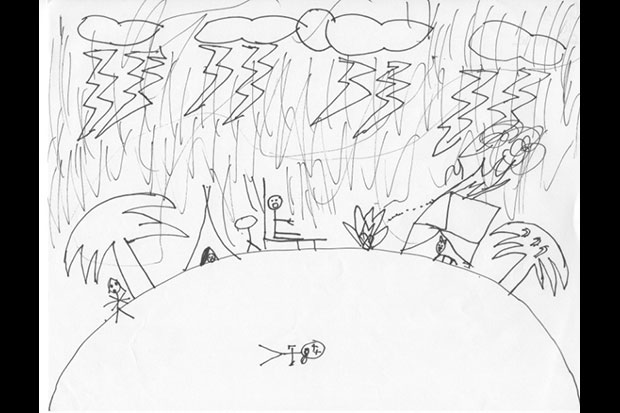 The dude in the teepee is super unhappy about this.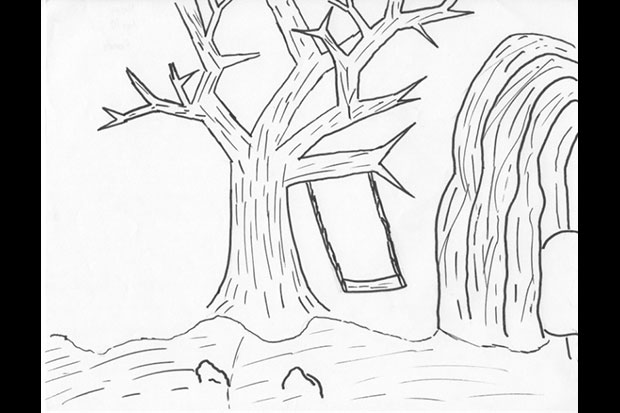 Legitimately depressing.
"Learn to do music, that great music!"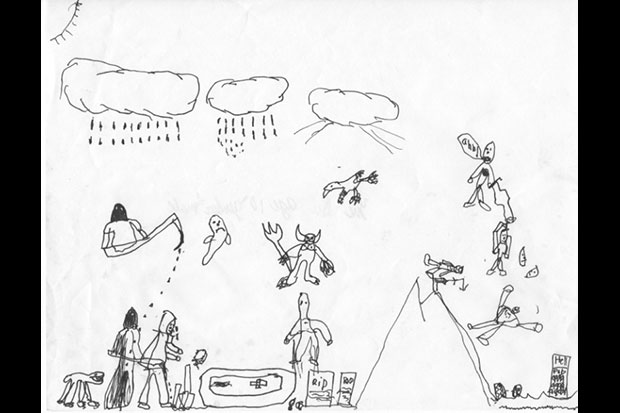 Once again, note the population of hell in the lower-right-hand corner.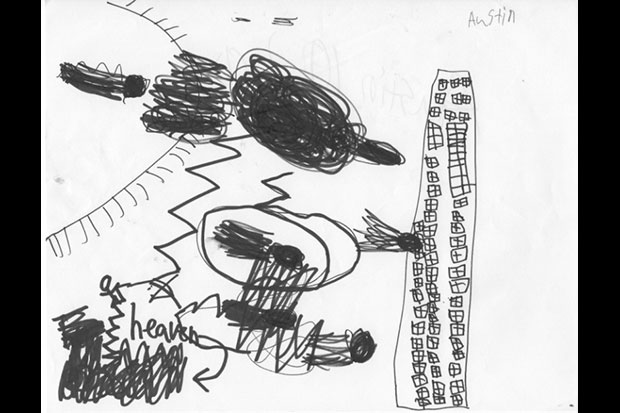 No comment.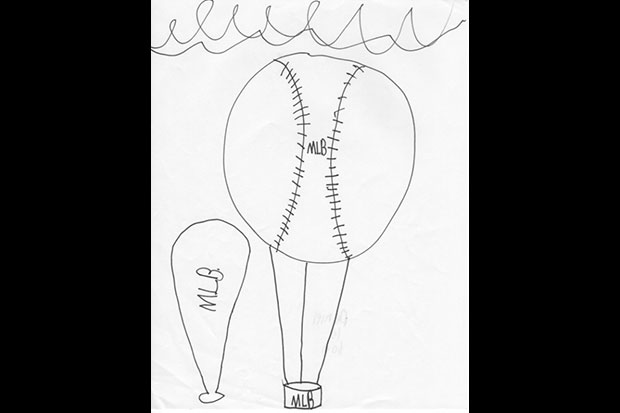 No comment II.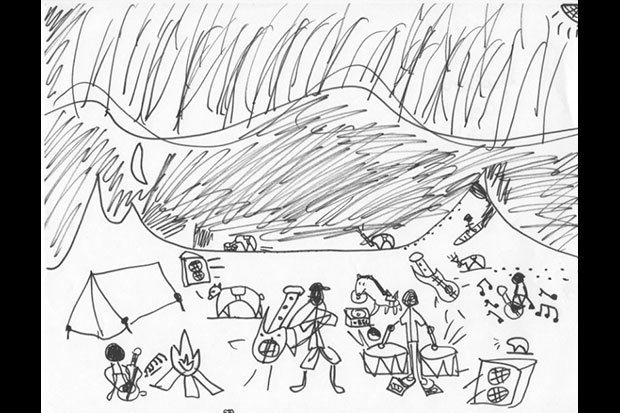 A lot going on here, but the horse with the record player steals it.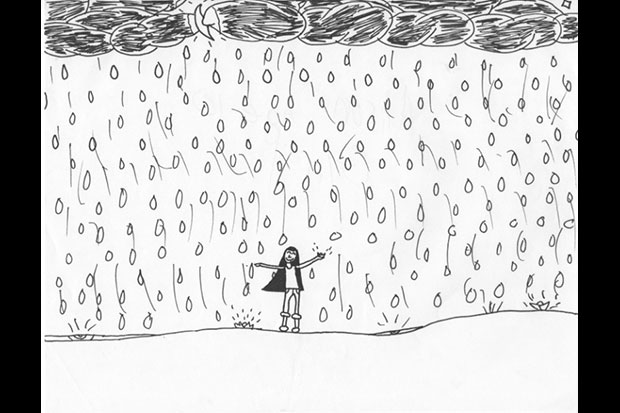 Take notes, Willie.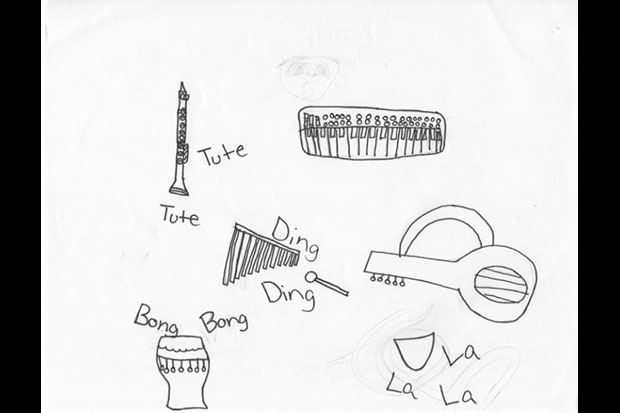 Five or six kids took this approach.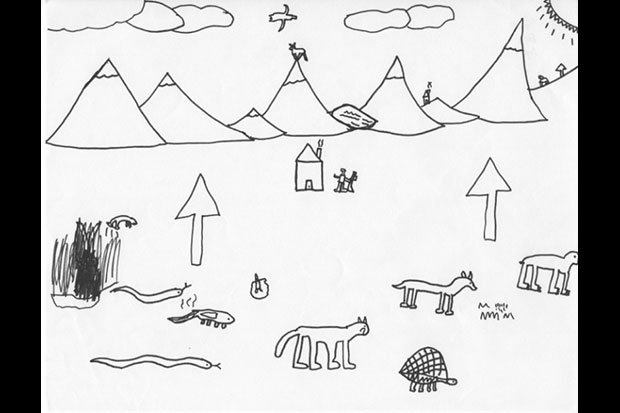 That mountain goat cannot be comfortable.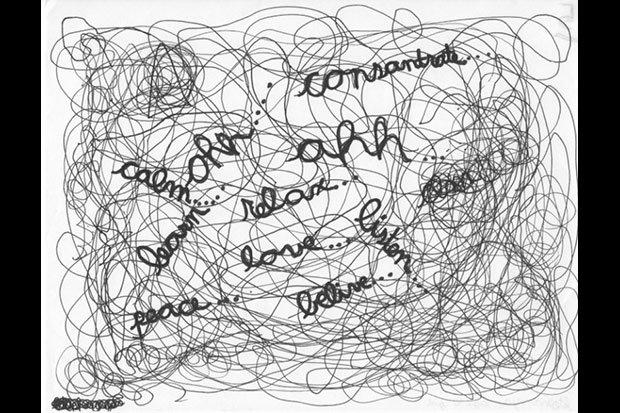 "Calm," "peace," "relax," love."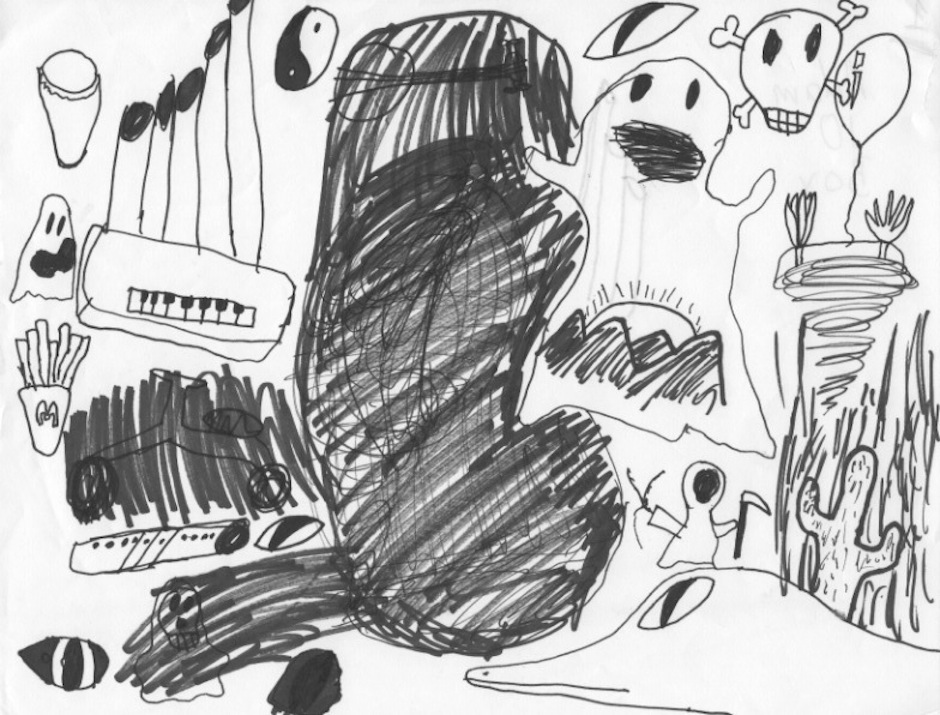 Ghosts, skulls, mountains, a giant lizard, and one order of McDonald's fries.