"Who else could put the hipsters with felons and thugs?" rapped Pusha T on "Trouble on My Mind," off his 2011 mixtape Wrath of God II. The former Clipseman was talking about Rick ("Cocaine's a hell of a drug") James, but he was also talking about his own role as a bridger of worlds, which he recently made even more amply clear on his dark, twisted My Name Is My Name.
Now that bridge gets an upper deck courtesy of Rustie, a Glasgow beat architect best known for erecting gleaming, crystalline castles from a foundation of dubstep and southern rap. Originally produced for a Wrath of God remix EP that was to feature S-Type, Machinedrum, Lunice, and Hudson Mohawke, the remix has lain in the vaults for over a year, but LuckyMe has dusted it off in time for Rustie's upcoming string of U.S. dates.
Somewhat surprisingly, given his fondness for hyperkinetic, supersaturated, extra-dimensional trap-rave, Rustie plays it extra cool on the remix, settling into a queasy, half-speed groove that batters the Neptunes' trademark snaps and pops with overdriven synth buzz, but otherwise stays out of the way of Pusha and guest Tyler, the Creator. The result is a whole new kind of G-funk that sounds no less exciting for being a year and a half old. Like Pusha says, "This is for the critics who doubted the chemistry / Two different worlds, same symmetry."
Download the track from the SoundCloud link below, and read on for Rustie's U.S. tour dates.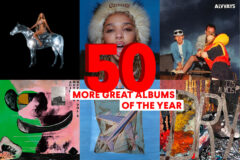 North American Tour Dates
October 22 – Santa Barbara @ Velvet Jones
October 23 – Boston @ Middle East
October 24 – Denver @ Larimer Lounge
October 25 – Asheville @ Mountain Oasis Festival
October 26 – Miami @ Bardot
December 15 – Los Angeles @ Lure
December 17 – Seattle @ Neumos
December 18 – Portland @ Rotture
December 19 – Vancouver @ Electric Owl
December 20 – Chicago @ The MID
December 21 – Toronto @ Wrongbar
December 22 – Austin @ Empire Space