Stream Songs From This Dungeons & Dragons-Inspired '70s Hard Rock Comp
Numero Group previews 'Warfaring Strangers' set with "Sorcerer" and "Warlord"
Some things don't need explaining. The incredible archivists over at Numero Group have put together a collection of unremembered or never-known '70s hard rock bands who prayed at the alter of Dungeons & Dragons, the fantasy role-playing game. Fantastically dubbed Warfaring Strangers: Darkscorch Canticles, the 16-song set features basement-dwelling bands with names like Wizard, Medusa, Gorgon Medusa, Stonehenge, Stone Axe, and Stoned Mace, playing songs called "Twelve O'Clock Satanial" and "Song of Sauron."
The awesomeness of such a thing is self-explanatory, really. Never ones to skimp on the packaging, Numero will line the February release with amateur D&D artwork, an example of which you can see below. But first, listen to two of Darkscorch Canticles' finest offerings: the soulfully psychedelic "Sorcerer" by Junction, and the darkly meditative "Warlord" by Wrath. Track list and totally flippin' sweet artwork to follow.
"Sorcerer" by Junction:
"Warlord" by Wrath:
Warfaring Strangers: Darkscorch Canticles (NUM048) track list:
1. Air – "Twelve O'Clock Satanial"
2. Wrath – "Warlord"
3. Stonehenge – "King of the Golden Hall"
4. Triton Warrior – "Sealed in a Grave"
5. Junction – "Sorcerer"
6. Stone Axe – "Slave of Fear"
7. Wizard – "Seance"
8. Stoned Mace – "Tasmania"
9. Arrogance – "Black Death"
10. Sonaura – "Song of Sauron"
11. Dark Star – "Spectre"
12. Inside – "Wizzard King"
13. Space Rock – "Dark Days"
14. Medusa – "Black Wizard"
15. Gorgon Medusa – "Sweet Child"
16. Hellstorm – "Cry for the Newborn"
The Darkscorch Canticles cover: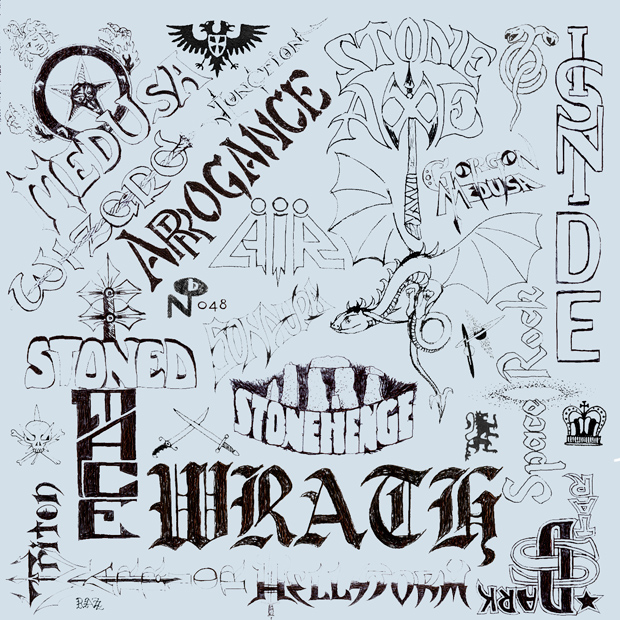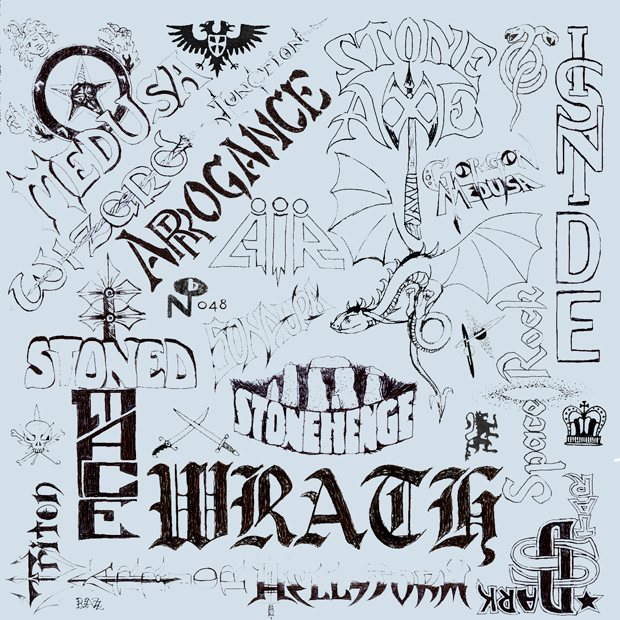 Artwork from the release: