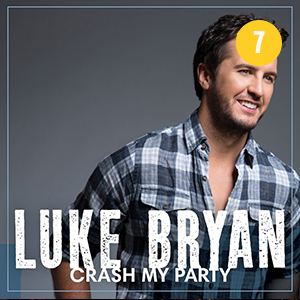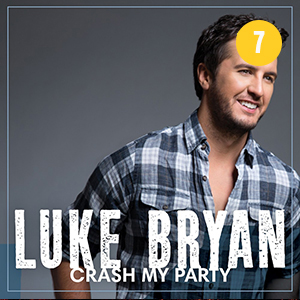 ALBUM OF THE MONTH: Luke Bryan, Crash My Party (Capitol)
Luke Bryan sings about his truck so often you start to worry he's living out of it. Like all weapons-grade-affable country megastars, nary a song of his fails to nod to his Chevy, his four-wheel-drive, his high beams, and the fields/creeks/peanut-dust clouds therein illuminated, his tailgate and the sun-kissed menagerie of white-teethed, ripped-blue-jean vixens gyrating atop it, if not him.
Like his chart-topping and tight-pants'd brethren, Bryan is peddling small-town pornography where the talking parts are also the dirty parts, and he reels off the requisite imagery — dirt roads, catfish dinners, corn (so much corn), honeysuckle, whiskey (rhymes with "frisky"), fields that are apparently on fire on purpose, scarecrows, football games, the Cowboy Code (which I Googled, and I'm 90 percent sure he made it up), light firearms — with the detached precision of a true professional, as though he's trying to guess your email password, and hell, maybe it actually is "D1x1e Cup."
This is full-blown pop-country, by the way, the Red State red meat that you get no points anymore for pointing out is inspired by Bon Jovi and Tom Petty far more than the endlessly name-checked Hank/Merle/Johnny/Waylon axis. (Inspired by, but also disdained by Tom Petty. Oh, well.) And Bryan is its latest reigning king, a proudly Indiana Jones-boulder-sized cheeseball whose fourth full-length, Crash My Party, debuted at No. 1 last month, beating Kanye's numbers if not Drake's, and constituting the Georgia native's second chart-topper of 2013, after March's Spring Break…Here to Party, a compilation of the annual EPs he has devoted to America's least morally sound holiday. (Though hedonistic, for sure — "Take My Drunk Ass Home," etc. — his dry-T-shirt vision of Spring Break is far more wholesome than, say, Harmony Korine's.)
Bryan also has touched off a delightful series of Azealia Banks-style feuds of late. Some of the shade thrown his way has been subliminal: Justifiably critic-beloved putative genre savior Kacey Musgraves is on the record (in, uh, the British GQ) as despising both truck songs and (this is presumably unrelated) dubstep. (Cheap metaphor alert: Bryan drove his Silverado into a lake last week.) But other adversaries name names: Country-jam juggernaut and bearded, sentient hacky-sack Zac Brown recently announced (to, uh, a Canadian radio station) that Crash My Party lead-off track "That's My Kind of Night" — the No. 1 country tune in America, FYI — was, indeed, "the worst song I've ever heard."
Verily, "That's My Kind of Night" is hard to deal with: an overeager hick-hop mouth-breather that shouts out both Conway Twitty and T-Pain, and rhymes "catfish dinner" with "winner, winner." It's trying too hard and somehow also not trying nearly hard enough; no one is arguing that Hank done it this way, or that anyone else should do it this way ever again. Still: Brown has done a fine job of triangulating Charlie Daniels and Jimmy Buffett, and thus can spend the next 20 years dining out on gate receipts generated solely by people who dropped out of SEC schools. But for the record, the worst song I've ever heard was on the last Zac Brown Band record, in the person of "Overnight," a sex jam so disastrously inept I'll spare you the indignity of quoting it — just kidding: "Roll your body like you do / Don't be afraid to move it / You got everything I like / So why don't you get right to it" — that generally makes Luke Bryan look like Keith Sweat.
Moreover, most of the rest of Crash My Party is pretty good! It's love-to-hate grudgingly shifting to hate-to-love, furthering an evolution fitfully begun on 2011's Tailgates & Tanlines. The lyrics were the real polarizing issue with that one. If the phrase "treading water in a sea of retarded sexuality" can be meant not entirely as a pejorative — if one can derive genuine enjoyment from words sung by an ostensibly adult male to an ostensibly adult female that seem suspiciously modeled after the words you'd imagine mumbled by a sixth grader to the floor in the vicinity of his foxy babysitter — well, guess what. Direct quotes: "Girl, you make my speakers go boom-boom," "You're looking so damn hot," and (personal favorite) "Tangle me up like Grandma's yarn," at which point even Grandma was probably like, "Jesus, Luke, just fuck her, already."
No, nothing here is quite as knuckleheaded (nor as glorious, though) as disco-flirting Tailgate lead single "Country Girl (Shake It for Me)," which lost the 2011 Best Song-Title Parenthetical to Rihanna's "Cheers (Drink to That)." On Party, Bryan's white-funk vocal cadences get weird ("I wanna hear your heart go tick-tock / While the rain from your hair drip-drops") and his approach to carnality is still plenty wayward ("Shut It Down" is basically a tractor-based Cialis ad), but the red meat is at least medium rare this time. He excels at happy-sad (weekend-fling lament "Roller Coaster"), if not sad-sad (colossally vapid tear-beer-pier eulogy "Drink a Beer"), and despite the Spring Break thing, he neatly sidesteps the DID I MENTION I LIKE THE BEACH monomania that has rendered Kenny Chesney unlistenable.
And finally, there's "Play It Again," a shameless young-truck-leasers-in-love swooner of sophisticated simplicity, and a country song about country songs, which is the best genre of country song. There is no point in listening to this type of music if you aren't willing to occasionally succumb to a random jam like this. So succumb. It's Spring Break somewhere; you can still roll your eyes while you shake it for him.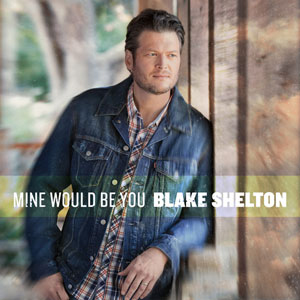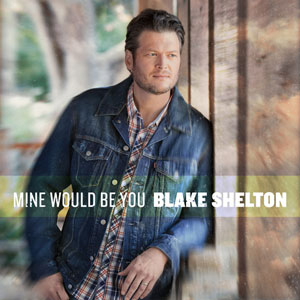 SONG OF THE MONTH: Blake Shelton, "Mine Would Be You"
Oh my goodness. Wherein the only man sappier (and savvier) than Luke Bryan gifts the world with a squeezeably soft power ballad that comes on like "The Glory of Love" for a Karate Kid remake in which all the bad guys are gun-control advocates, and the hero prevails but makes ill-advised googly eyes at a toothsome lass and is promptly hospitalized by his wife, Miranda Lambert. Tear + beer + pier.
//www.youtube.com/embed/9JkdBnT7j2I
ALBUMS OF NOTE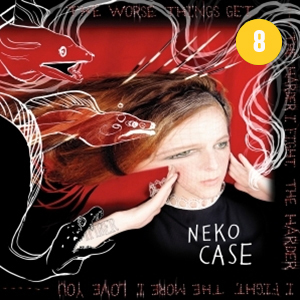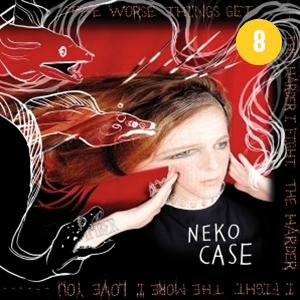 Neko Case, The Worse Things Get, the Harder I Fight, the Harder I Fight, the More I Love You (Anti-)

Warmly reviewed in full here, and probably better than I thought. "Get the fuck away from me / Why don't you ever shut up" is the Chorus of the Year — from a fist-pumper to a tear-jerker in five listens or less. (Generally more alt/weird/"real" country will appear in this space, but the air is thick with bros at this hour, and really for now this — even just "Man" — will do.)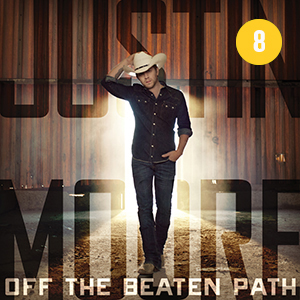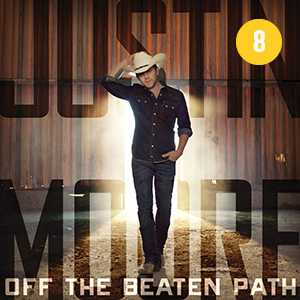 Justin Moore, Off the Beaten Path (The Valory Music Co.) A grouchy traditionalist ("Just 'cause somethin's hip don't make it cool") and high-end, small-town pornographer ("Girls'll out-drank you / Boys'll out-Hank you") who makes his stodgy lectures feel like rousing, drunken wedding toasts via enormous reservoirs of charm. Twang you can believe in. Chorus: "If there's anybody's ass I'd kiss / I'd want it to be yours." It's not his fault that his cowboy hat reminds me of this.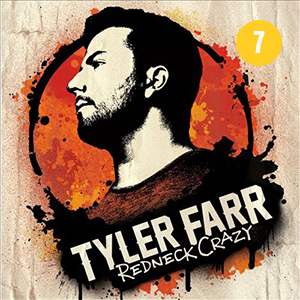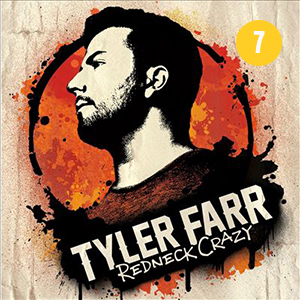 Tyler Farr, Redneck Crazy (BNA) The indignant-ex title track — the flukiest hit of 2013 not involving Nelly — hits its marks as a "You Oughta Know" for the truck-nuts set; as RINO (Rebel in Name Only) posturing, the rest gets it (OK, 'er) done, though "She's the whiskey in my water" is perhaps a more accurate line than Tyler (OK, we) might prefer. Oughta sound great live, though, as a 20-minute opening set, muffled by several concrete arena walls, as you buy an $8 Eric Church keychain.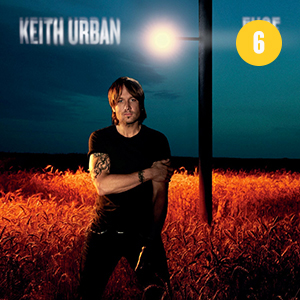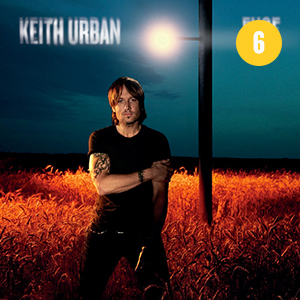 Keith Urban, Fuse (Capitol)
Every tune here (the urbane overproduction approaching Code Paisley) flaunts your fourth-or-fifth-favorite Australian's awestruck regard for some lady, which in addition to being exhausting arouses suspicions soon confirmed by the lines, "I want a cool chick that'll cook for me / But'll dance on the bar in her tan bare feet / And'll do what I want when I want, and she'll do it with me." Only 299 sandwiches left to go, ladies. "Cop Car," though.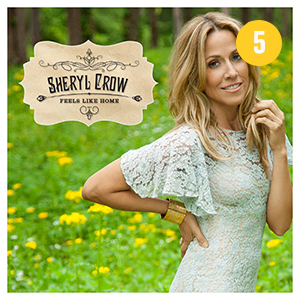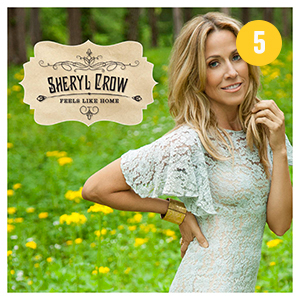 Sheryl Crow, Feels Like Home (Warner Bros.)
A saucy single mom (keywords: "coupons," "shitfaced," "shotgun," "Jack Johnson") attempts a crossover ten years after it was the obvious play (as foretold by her turn on Kid Rock's wildly-superior-to-anything-here "Picture"). "Waterproof Mascara" suggests she may one day reach Kellie Pickler heights; nothing to do in the meantime but "roll a big, fat blunt and watch Nashville alone." Too much Rayna, not enough Juliette.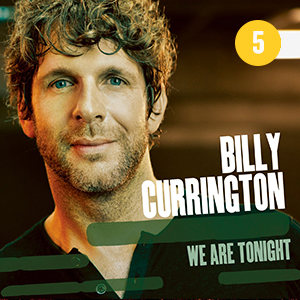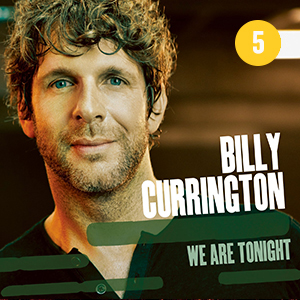 Billy Currington, We Are Tonight (Mercury)
Imagine a 200-foot-tall Jenny Holzer LED screen that just reads, "AW SHUCKS," puttering slowly down the river on a humble dinghy captained by a guy who sings things like, "I got a dog, looks like a gopher" with a straight face and fantastic hair. "Hey Girl" is a perfectly tolerable bro-country radio hit, but there's laid-back, and then there's just prone. "Hallelujah" features beatboxing and is not that "Hallelujah," which, hallelujah.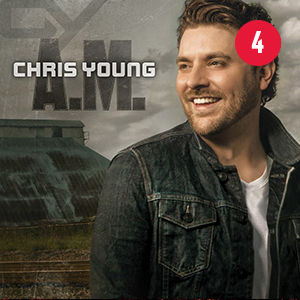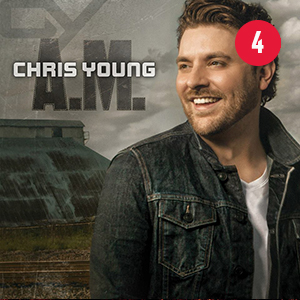 Chris Young, A.M. (RCA)
Deep-voiced softie in desperate need of a louche side (Toby Keith would've had the fortitude/bad taste to turn "Hold You to It" into the terrible boner joke it's clearly aching to become) learns that guitar solos alone can't turn white bread into sourdough. "Goodbye" almost makes up for "Text Me Texas."