Once upon a time, there was a female modern pop singer in her mid-twenties from California whose debut single questioned whether her boyfriend was gay. Some people thought the song was totally homophobic; other people thought it was totally campy and clever, in a catty drag-queen kind of way. The song spread virally and got the singer's name out there. It didn't hit the pop chart, but it paved the way for songs that did. In the video, the singer wore lots of polka dots.
Well, actually, it happened twice. The one you probably remember was 2007, when Katy Perry's "Ur So Gay," despite the scare word, basically accused an underweight H&M-scarf-wearing vegetarian metrosexual indie-rock sad sack who didn't "even like boys" of being too darn emo. The one you might not know about was 1981, when Josie Cotton's "Johnny, Are You Queer?" worried that seeing Johnny "walking with the gay boys" was a bad omen: "I'm so afraid I'll lose you / If I can't seduce you." Johnny's own taped glasses and bowtie in the video, oddly, were more stereotypically geeky than stereotypically swishy. But thanks to the tireless promotion of Bomp! Records power-pop and garage-rock pusher Greg Shaw, who put out the initial 12-inch, the song got dancefloor play — gay bars on the West Coast loved it; and when Elektra picked it up, it rose to No. 38 on Billboard's Club Play chart. Got plenty of college-radio attention, too, and hit big in Canada. At home in Southern California, it was a new-wave smash — No. 5 on KROQ's year-end 1981 countdown. But otherwise, it made U.S. commercial radio too nervous.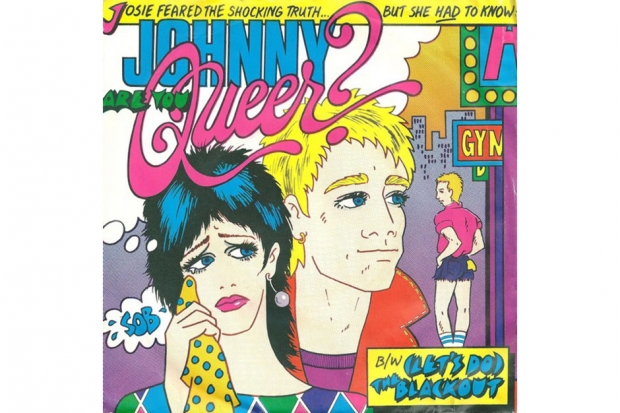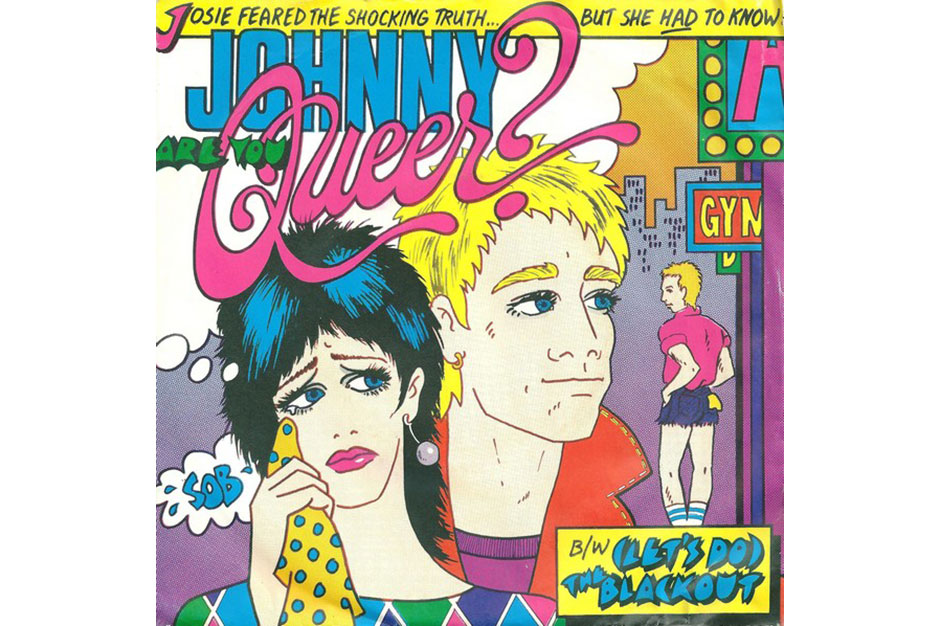 Josie Cotton managed to perform it, though, along with two other songs, in the 1983 teen movie Valley Girl. (Supposedly, when lead punk Nicolas Cage asked her out on a date, she turned him down.) This matters from a Katy Perry perspective, since her own aesthetic seems to owe so much to '80s teen movies — and, at least indirectly, to the tongue-in-cheek sort of sunkissed-skin-so-hot-we'll-melt-your-popsicle, post-Go-Go's, California gurlpower flirt-pop that emerged around the same time: Toni Basil's "Mickey" (which provided the clap-stomping cheerleader beat for Perry's randy Teenage Dream penis pun "Peacock"); Moon Unit Zappa's "Valley Girl" (which inspired the movie); comedienne Julie Brown's "I Like 'Em Big and Stupid" and "The Homecoming Queen's Got a Gun." This music had roughly the same relationship to the early-'60s, girl-group era that Katy Perry has to the '80s.
Or did have to the '80s, at least. The title track of Perry's 2008 breakthrough blockbuster One of the Boys, where a tomboy reads Seventeen and Lolita and shaves her legs to lure a guy into making out, might still be the most power-pop, and one of the best things she's done. And the insomniac hangovers after all those crazy drunken and naked indiscretions in "Waking Up in Vegas" and "Last Friday Night" are the kind of mundane plot twists that Hollywood fast-food comedies die for. Her new Prism leans toward the less giddily adolescent Pink-and-Kelly-Clarkson-style empowerment anthems you'd expect from a young woman graduating her brand from Russell Brand to mindfulness therapy and astrology charts, not to mention more up-to-date board-roomed-and-song-doctored R&B/crunk/EDM/bhangra hybrids with verses donated by Three 6 Mafia rappers. And even if talking up CeCe Peniston and Crystal Waters in interviews signals a new early-'90s phase with an inevitable Lilith phase threatened soon, Perry's still got the "eye of the tiger" — or at least so she self-affirms in "Roar," the motivational speaking engagement that became her eighth pop-chart-topper. So she hasn't abandoned the '80s entirely; in fact, some folks hear her new "This Is How We Do" as squarely in that tradition.
So if Perry doesn't know Josie Cotton, she should. Even though, as Cotton spelled out in a 2006 Magnet piece, "Johnny, Are You Queer?" wasn't even originally her tune. Philadelphia songwriters Bobby and Larson Paine had written it in the late '70s, basing it loosely on a seemingly hateful rant by the L.A. punk band Fear. A live version executed in 1979 in San Francisco by the Go-Go's, who the Paine brothers are said to have discovered, can be heard on 1994's Return To The Valley Of The Go-Go's double-disc anthology. But the Paines took the song with them when they parted ways with that band, and Cotton — who had done college sketch-comedy radio in Texas before escaping to L.A. when she turned 20 — wound up recording it. As a result, she was accused of being everything from a song thief to "a gay man trying to convert unsuspecting straight men to my homosexual lifestyle" (via a televangelist) — both of which she denies. She does, though, claim at least partial credit for reclaiming the Q-word from bigots "in the back of their pickup or in the locker room."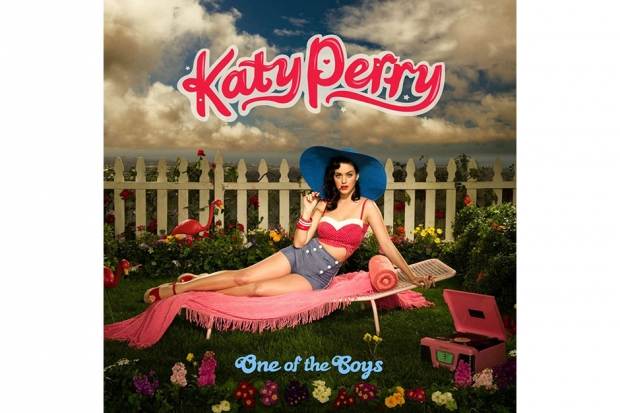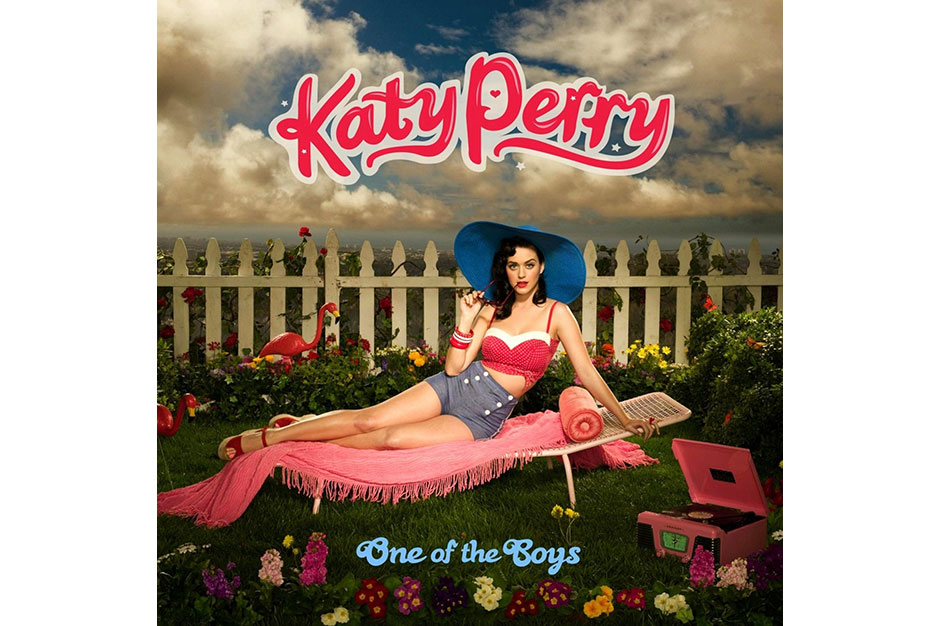 "Johnny" wound up leading off side two of Cotton's 1982 debut LP Convertible Music, the cover of which shows her stretched out across the front seat of a topless roadster, decked out in throwback beehive, fishnets, big triangle earrings, checkered high heels, and slinky black mini-skirt: Not a Katy Perry outfit, per sé, but one she'd have fun with. The music had lots of throwback, too: Spector beats and roller-rink organ ("He Could Be the One," a No. 74 pop hit later covered by San Francisco queercores Pansy Division); Four Seasons intros ("Rockin' Love"); beach-blanket bingo handclaps ("So Close"); Shangri-Las-style spoken interludes ("Another Girl"). The album ended with the Everlys-jangling "Bye Bye Baby," belted husky like Rachel Sweet's best heartland Stiff Records new wave; the bummed-out child-of-divorce ballad "No Pictures Of Dad"; and a remake of the Exciters' 1962 R&B girl-group classic "Tell Him."
Despite all those references, Convertible Music was unmistakably an '80s album. Which was even truer of Cotton's 1984 sophomore set From the Hip — produced by Roy Thomas Baker, most famous for his work with Queen, the band that inspired Christian pop singer Katheryn Hudson to go secular and eventually name her latest fragrance Killer Queen. More fleshed-out, souped-up, and varied, From the Hip featured Cotton's second and final Hot 100 hitlet, a cover of Looking Glass' 1973 "Brandy (You're A Fine Girl)" follow-up "Jimmy Loves Maryann." But the real highlights were all on side two: "Straight Talk" (a herky-jerk junglebilly mix of Jerry Lee piano runs into Grease-era Olivia Newton-John); "Way Out West" (technobilly for the rubber rodeo, about heading Pacific-ward from Detroit "in a beat-up Cadillac"); "School Is In" (a Valley Girl-showcased "Surfin' Safari" soundalike about how school is better than home because you don't have to wash dishes or scrub the floor).
In the '90s, Cotton went on to run City Lab Studio with veteran Germs/Black Flag/Dead Kennedys/Redd Kross producer Geza X, recording everybody from Butt Trumpet to Elliott Smith to Meredith Brooks' "Bitch," a No. 2 pop hit for four weeks. She also put out four more albums of her own between 1995 and 2010, most notably 2007's self-released Invasion Of The B-Girls, which is all covers of songs from B-movies like Girl in Gold Boots, The Green Slime, and Beyond the Valley of the Dolls. In 2003, Portland electroclash duo Glass Candy revived "Johnny, Are You Queer?," mashing it into the Shangri-Las' "Give Him a Great Big Kiss." And as recently as 2011, three remixes carried Cotton's Far Asian-tinged "See the New Hong Kong" onto Billboard's Dance Club Play chart (at No. 11), the same chart she hit in the first place, and a chart Katy Perry has dominated in recent years.
So while Perry has sold millions more records tham Josie Cotton and accumulated an astronomical Twitter following to match, they're still coming from the same place, in a way. And not just 'cause they both once found dandy twentysomething males frustrating to figure out.