Music festival fans had it good in 2013. As proven by SPIN's lengthy Festlove master list, there's no shortage of concert showcases. Miss Paul McCartney at Bonnaroo this year? Just catch him at Outside Lands. Couldn't see Nine Inch Nails at Lollapalooza? Well, maybe you spotted Trent Reznor at Made in America, or have a ticket for the Mountain Oasis Electronic Music Summit happening later this month. But despite this glut of multi-day music events, there's an entire culture of festivities happening that are off limits to the public.
As Wall Street Journal reports, invite-only festivals are gaining in popularity. The newspaper points to one recent gig called "Robaroo," which was actually a 50th birthday party for Robert Soros, a son of billionaire George Soros. Battles, Antibalas, and Janka Nabay & the Bubu Gang were all featured on the lineup for the Bonnaroo-biting affair, while former Das Racist member (and sometime SPIN contributor) Heems acted as MC for the night, which, according to WSJ, "involved yelling 'Robaroo!' many times."
"I've met millionaires before," said Janka Nabay, "But I've never seen anything like this." Robaroo took place in Rhinebeck, New York, and welcomed hundreds of guests, with most of the invitees hailing from the world of finance. Attendees enjoyed high-end vodka, tequila, and whiskey, feasted on pigs that were roasted on spits, and were encouraged to rest on infirmary-style beds arranged outdoors. "It wasn't even that stuffy," Heems insists. "People with money have good taste in music, too."
No kidding — the WSJ also rattles off a list of private-equity moguls who host similar kinds of gatherings. Last year, a founding partner with TPG Holdings hired Paul McCartney for a 70th birthday celebration in Las Vegas; Apollo Global Management LLC's Leon Black tapped Elton John to play for his 60th on Long Island.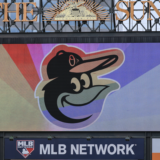 And the trend extends beyond lavish birthday parties for billionaires. Five years ago, Lionel Ohayon, who runs a New York design firm, started throwing a private weekend-long event dubbed "Burning Lamb" on his property in upstate NY. He spends nearly $100,000 a year on the closed-off extravaganza, which features six to eight musical acts, a cowboy-themed night (complete with mechanical bull, because why the hell not?), a barbecued lamb, and other privileges.
Joshua Brown, an ex-college radio station DJ and stagehand in North Carolina, has been organizing his own private showcase, named FoxFest, for the past three years. "Before you know it we were getting a sound engineer," he told WSJ. "It took on a life of its own." Now he's charging guests — who must notify him beforehand if they want to bring friends — a $40 entrance fee to help fund the $10,000 shindig.
Part of the appeal of having an invite-only fest is quality control, or, as the folks behind Finland's Selviytyjät Private MetalFest put it, a shortage of "unknown people doing stupid stuff." Instead, "Only invited people and the band members are acting stupid."
Sounds fun — too bad we're not on the guest list.