UPDATE: Kuma's Corner has issued a statement in response to complaints about the October-exclusive menu item. They've also made a $1,500 donation to the Catholic Charities of the Chicago Archdiocese "as we understand that they share our mentality of serving anyone in need from any walk of life." Read the entire open letter below.
Ghost B.C. aren't afraid of a good gimmick, and likely realize there's much more to shocking people than simply being … shocking (ahem, Miley Cyrus). You want to get people right where they live — deliver a jolt straight to the gut — and what better way to hit that mark then to aim at the exact intersection of food and faith. The Ghoulish-Swedish doom band now has its very own burger at Chicago beef-merchant Kuma's Corner. The heavy metal-themed restaurant recently debuted "The Ghost," a 10-ounce patty topped with a red wine reduction and a communion wafer.
Yes, those are the key ingredients of the Eucharist, or communion if you prefer, representing nothing less than the blood and body of Jesus Christ. That sacrilegious snack comes nestled within a soft pretzel bun, and rounded out with slowly braised goat shoulder, aged white cheddar, and ghost chili aioli. Somewhere in that last little bit is a likely knowing nod to hellfire and Baphomet. This devil's food will run the un-pious patron $17 and includes fries, chips, or a side salad. We're guessing 30 pieces of silver would've been a little steep?
As Chicago Tribune reports, not everyone's happy about "The Ghost." One Kuma's fan said it's "not as offensive to me as much to my God and my savior," which we're guessing is worse. Catholic Foodie blog staffer Jeff Young took a pretty measured approach: "It's not the Eucharist, but it's still symbolic. For us as Catholics, the Eucharist is more than a symbol, it's a sacrament. At the same time, it doesn't mean that symbols aren't important. … It is a mockery of something that is holy. The same thing could be said of the band itself." Touché!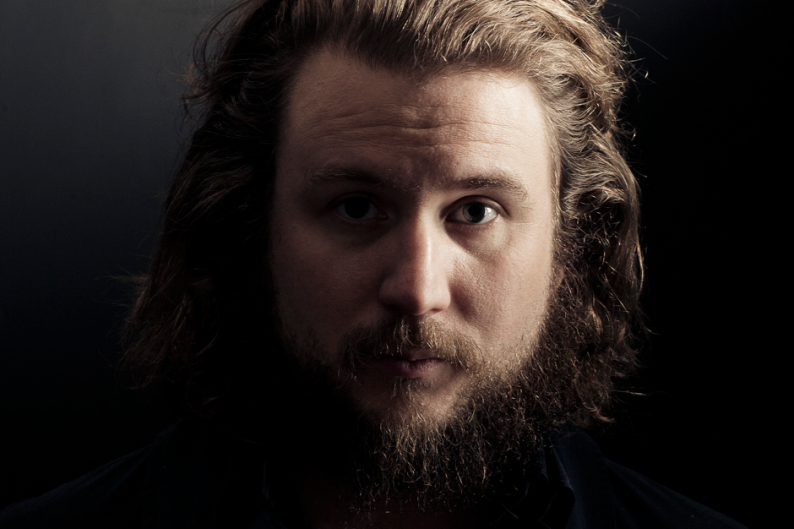 Still, Kuma's Director of Operations Luke Tobias seemed mostly unconcerned. "People have been kind of upset," he told the Tribune. "The thing with this is, the communion wafer is unconsecrated, so until that happens, it's really just a cracker." Of course, that cracker does come stamped with a cross.
Kuma's entire statement:
Kuma's Corner is aware that in some cases, people have unfortunately found reason to find offense at our recent special menu addition the Ghost. We make hamburgers for a living. We are a small nine table restaurant in the Avondale neighborhood of Chicago. And we love heavy metal. There is a band doing music that we enjoy particularly called Ghost. They are from Sweden. As with all of our burgers, the Ghost was created to pay homage to the music they've created. We work very hard on coming up with creative combinations for our food just as a band would work very hard to be creative with their music and we think it shows in their regard so we found it appropriate that with them being on tour this month, and this month being October, we honor them in this way.
That said, we appreciate the kind words of support from the vast majority of people who understand that we, in no way, created this as a commentary on religion or as an attack on anyones personal beliefs. In the past we have done a number of burgers dealing with this same exact topic to very little fanfare. Never in the spirit of offending anyone, and always in mindset of praising a band for the work that they do.
However, in the haze of the past few days, we would like to express the following. We support the rights of every person in the United States as given to them by the Constitution, to do and say what they feel. We are fortunate to live in a place where we are granted particular freedoms not available to most people in most locales and we feel it is our obligation to not stand down in the face of threats but instead to stand up for something we hold to be much nobler; the First Amendment. If you are not familiar with it, let us provide the text for you:
"Congress shall make no law respecting an establishment of religion, or prohibiting the free exercise thereof; or abridging the freedom of speech, or of the press; or the right of the people peaceably to assemble, and to petition the Government for a redress of grievances."
So, to be clear, the Ghost burger will be available at Kuma's Corner throughout the month of October. In addition, Ghost will be on tour in the United States all month and we encourage you to familiarize yourself with this amazing band by supporting them at one of their shows across the country.
In standing with our policy of supporting charity and Chicago at large, we will be making a $1500 dollar donation to the Catholic Charities of the Chicago Archdiocese as we understand that they share our mentality of serving anyone in need from any walk of life.
Michael Cain
Luke Tobias
Kuma's Corner
Chicago, IL