The first Festival Supreme, the music and comedy festival curated by Tencacious D, took over the Santa Monica pier on Saturday. Breaking in the big outdoor main stage at 2:45, The winsome uke-and-guitar duo Garfunkel and Oates overcame the first of the day's ongoing technical difficulties to kick off this day-long Lulzapalooza with a trio of anatomically correct sex ditties: "Handjob, Bland Job, I Don't Understand Job," "The College Try" (concerning unexpected vaginal disgust), and "The Loophole" (anal sex as Christian purity retention).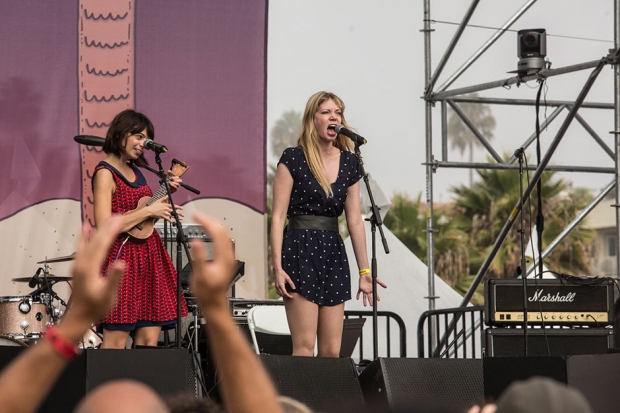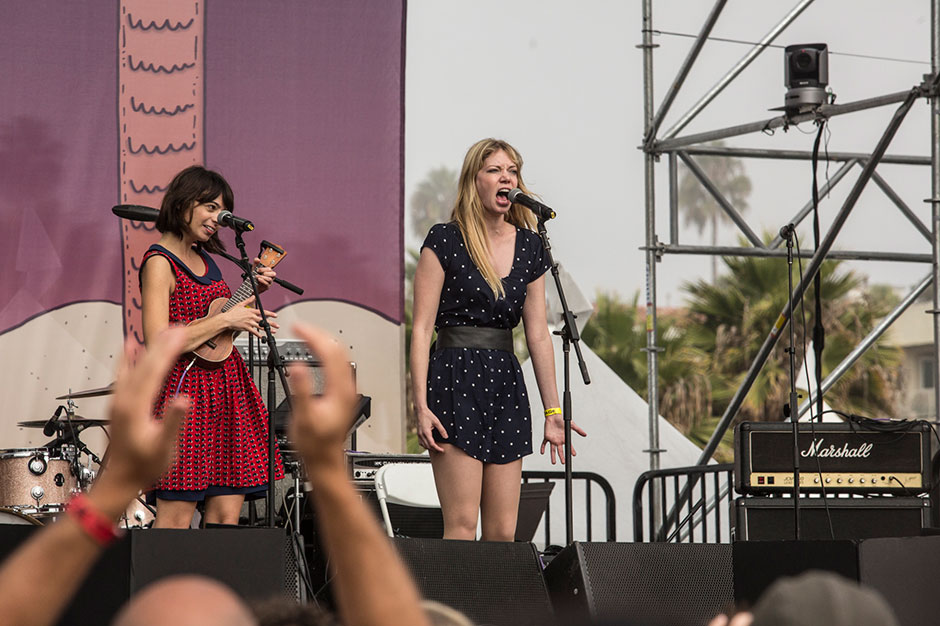 "Why did the fire truck fill up its tank with piss and liquid shit?" asked sour anti-comedian Neil Hamburger. "Because it was an Arcade Fire." Hamburger was at his droll best between the glum country songs — groaning through tunes like "Please Ask That Clown to Stop Crying" — performed in the aptly named Club Intimacy Tent with his crackerjack band.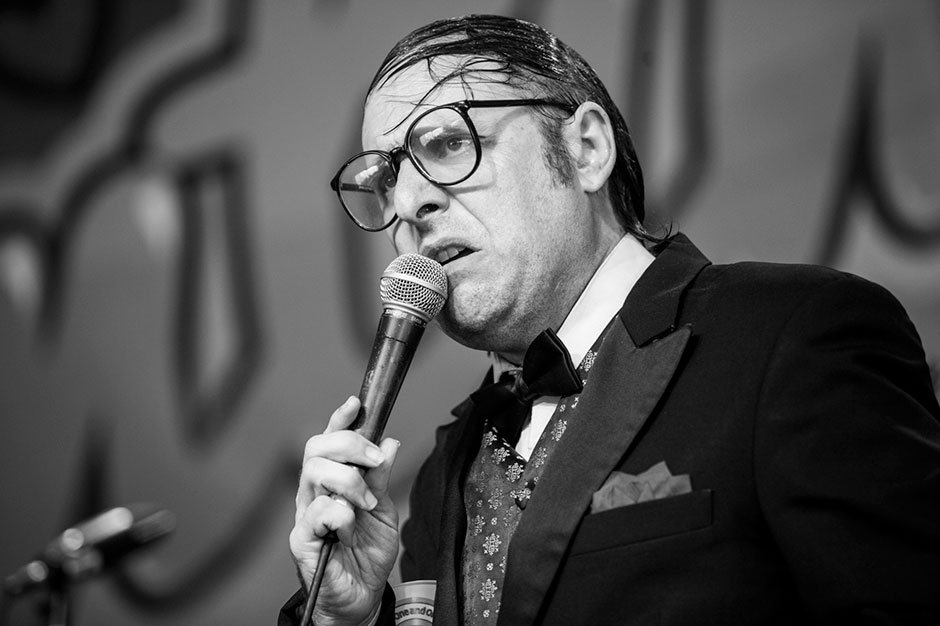 After Garfunkel and Oates, uke and guitar also dominated Eric Idle with the Jeff Davis Experience, who finished off a Mighty Tent sing-along set of Idle's Monty Python hits —"Medical Love Song," "Sit on My Face," and "Galaxy Song" — with "Always Look on the Bright Side of Life" and a guest appearance by Billy Idol (no relation).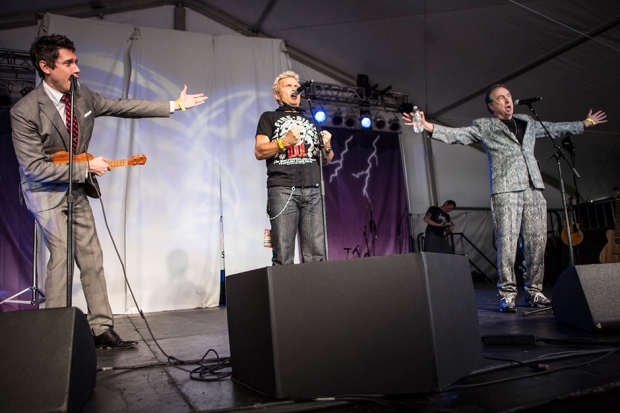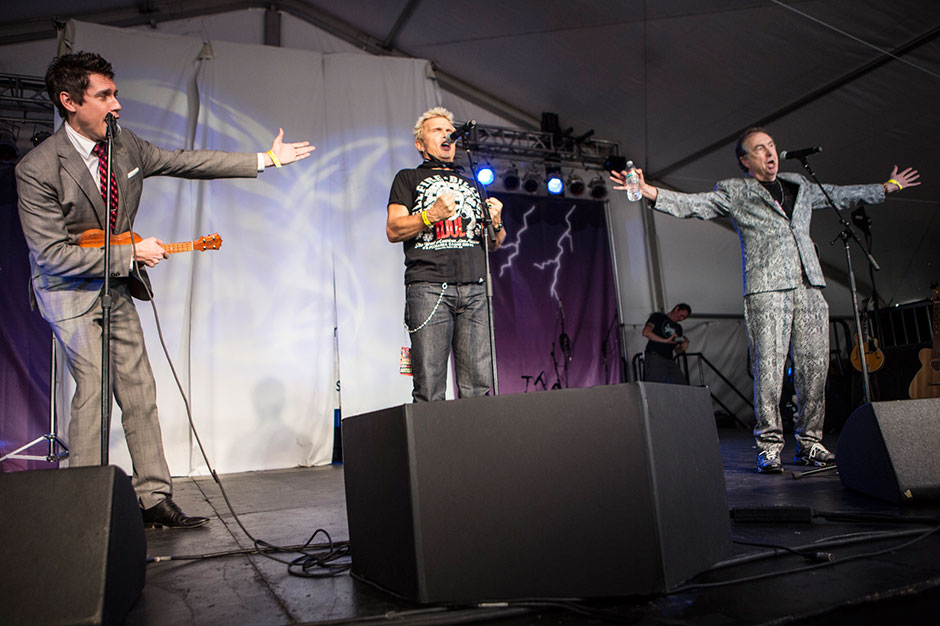 Pulling off the fest's most conceptually consistent set, Fred Armisen assumed his Ian Rubbish persona to parody old school punk-rock politics in Margaret Thatcher-admiring tunes like "Hey Maggie Thatcher" ("…you're all right / Thanks to you I sleep at night") and "Sweet Iron Lady" ("I want to kiss your iron fist"). His backing band couldn't have been more authentic — Sex Pistols guitarist Steve Jones, Blondie drummer Clem Burke, and Bow Wow Wow's bassist.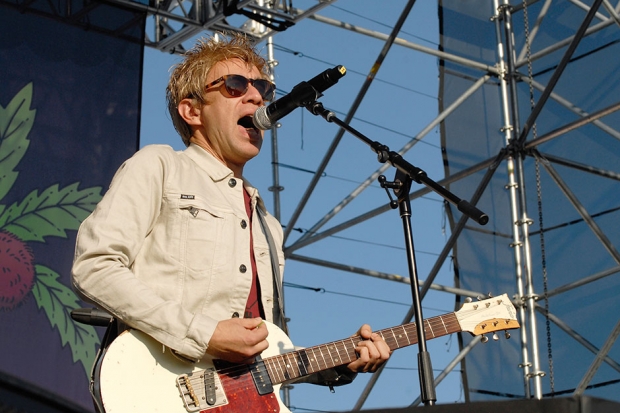 "Florida is not America's dick!" screamed Patton Oswalt for his eighth micro-stroke of the day. "It's America's drippy, sweaty nut sack!" Three hours in, Oswalt performed the event's first real stand-up set in tented Club Intimacy. (The D is apparently taking this "music and comedy" thing seriously.) "The only reason to visit Florida is to identify your dead daughter."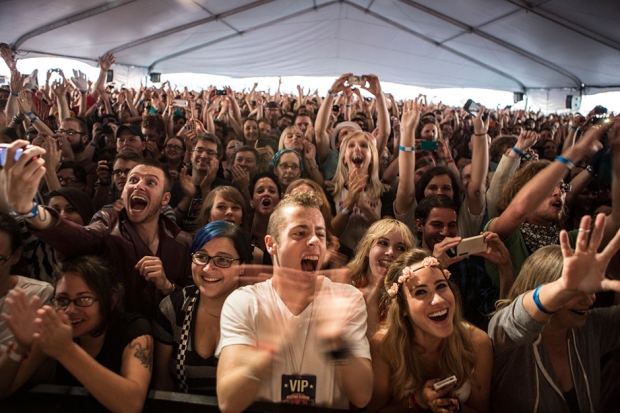 "'Intimacy' is another way of saying 'trampled to death on a pier,'" observed Demetri Martin of the festival site's pronounced and ever-increasing cluster-fuckery. Nine thousand comedy fans are packed into the sold-out festival, but it feels like a whole lot more.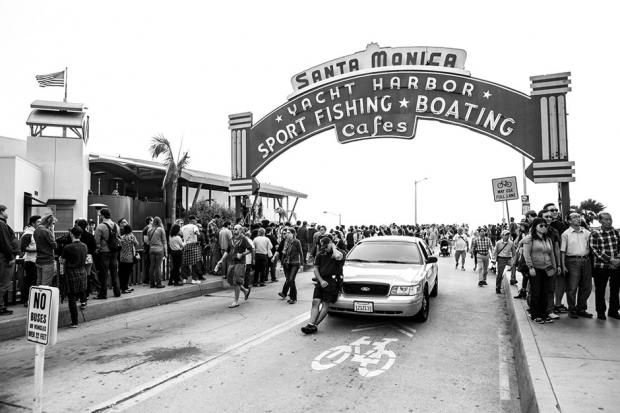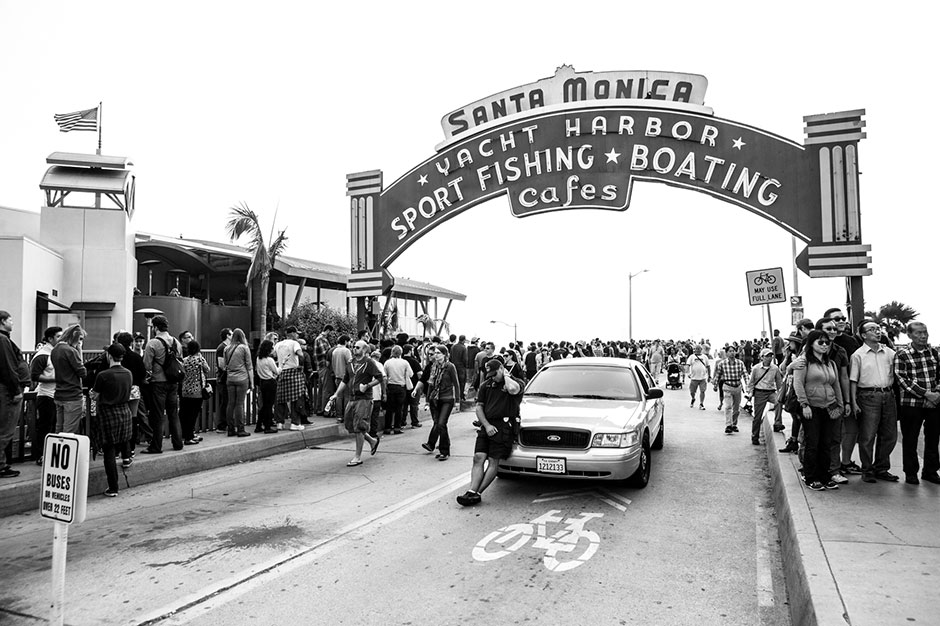 The sound ain't so great in the Mighty Tent, and the surreal odd-acity of British TV comedy posse the Mighty Boosh gets lost in the megashuffle. Old Gregg, Noel Fielding's creepy transvestite merman, makes an appearance, however, brandishing a bottle of "fuck juice": a mixture of Bailey's Irish Cream and "the knee sweat of Bootsy Collins."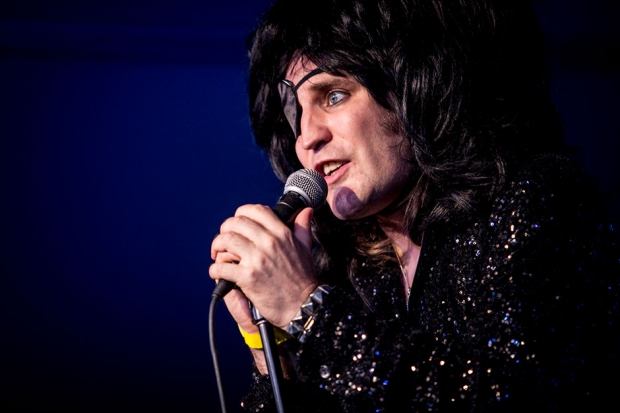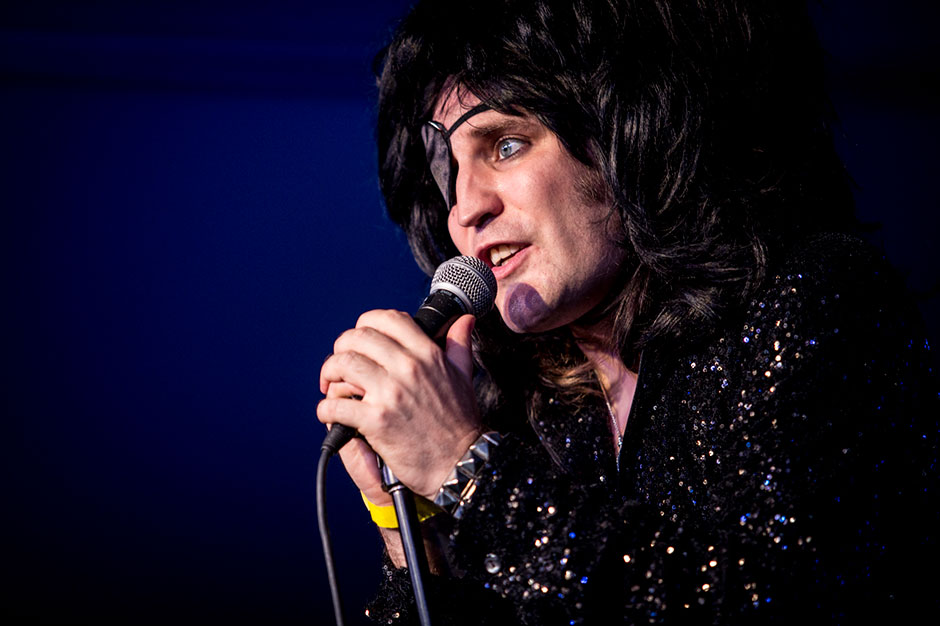 Hannibal Buress recalled asking Tracy Morgan how long his opening set should be. Doesn't matter, Morgan said, because "You'll be the date-rape drug and I'll be the big black dick." Which wasn't as funny as, but is eminently more quotable than, Buress's subsequent routine about organizing parades for himself in New Orleans.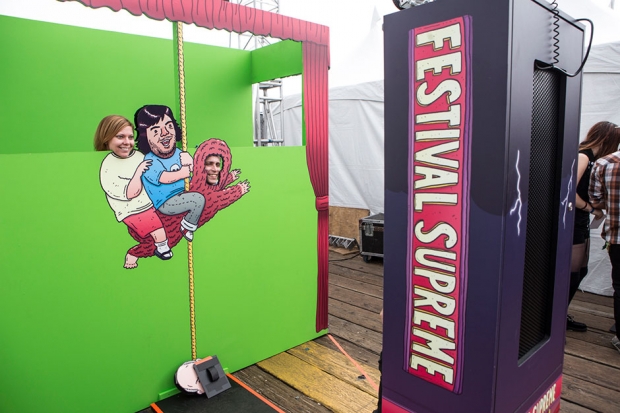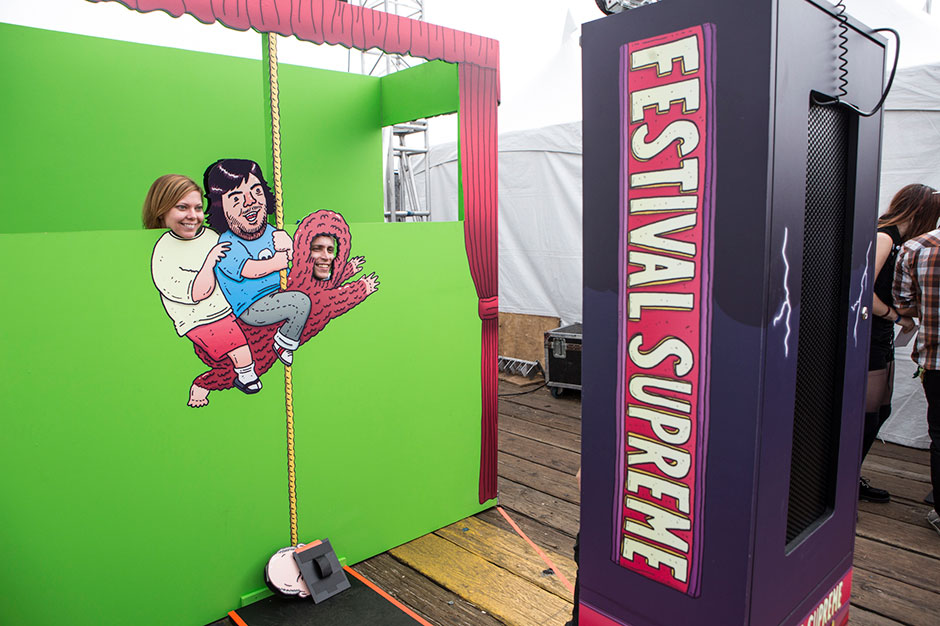 Tragicomedian Tig Notaro is on a roll: "I was diagnosed with bilateral breast cancer and I got a double mastectomy. And before I got a double mastectomy I was already pretty flat-chested. And I made so many jokes over the years about how small my boobs were, that I started to think that maybe my boobs were just like: "You know what? We're sick of this. Let's kill her!"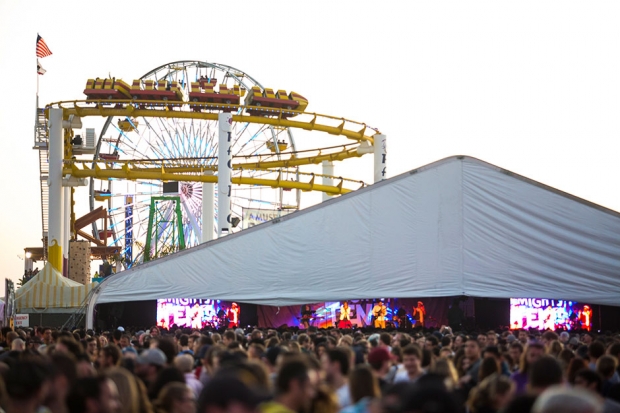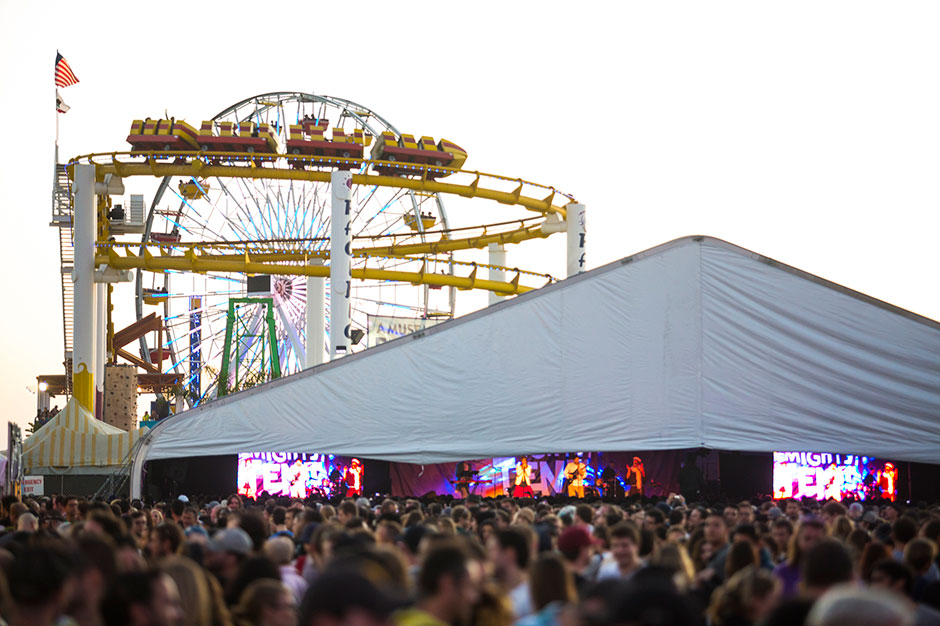 Convinced to try to be positive for once, Triumph, the Insult Comic Dog (a.k.a. Robert Smigel), sang a long, celebrity-strewn, Lady Gaga-esque pop-disco ditty whose chorus declared that "Nobody sucks, everything's magical / Everybody's got candy, inside their poo." Donald Trump was the sole exception to his newfound serenity.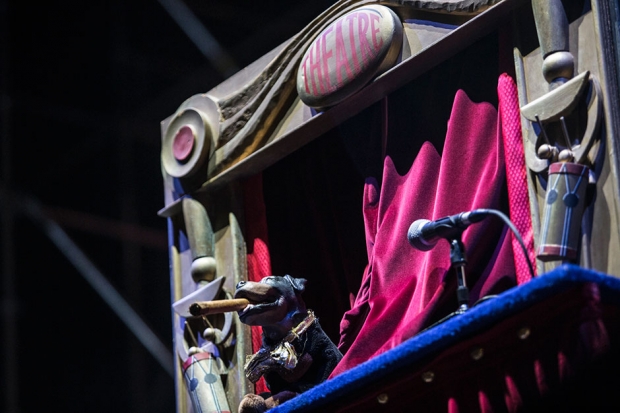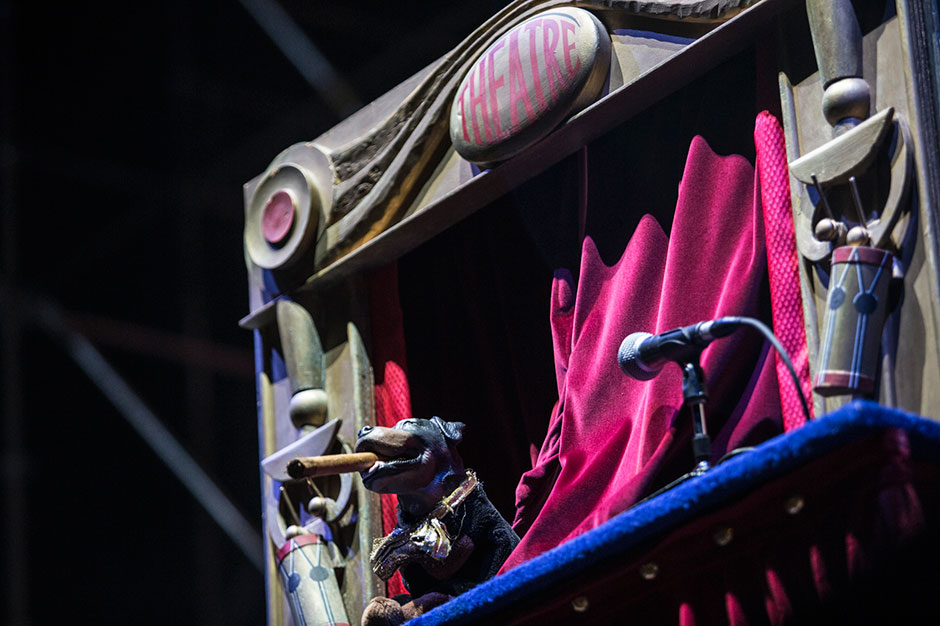 Adam Sandler, reading lyrics off a piece of paper and fronting a band of crack L.A. sessioneers (Waddy Wachtel!), delivered the festival's "Springtime for Hitler" moment in the form of a new song. "On the first day of Halloween, Phil Spector gave to me / A cartridge to kill an innocent girl."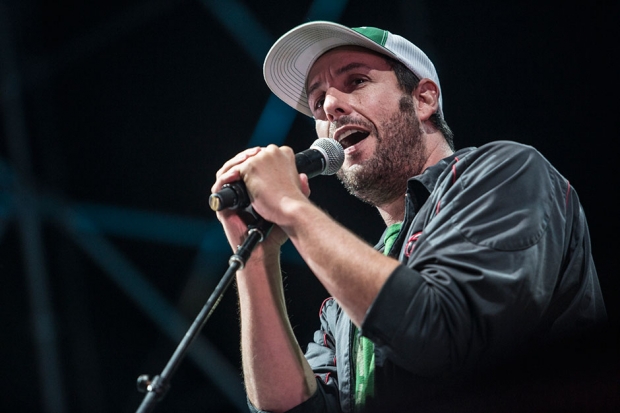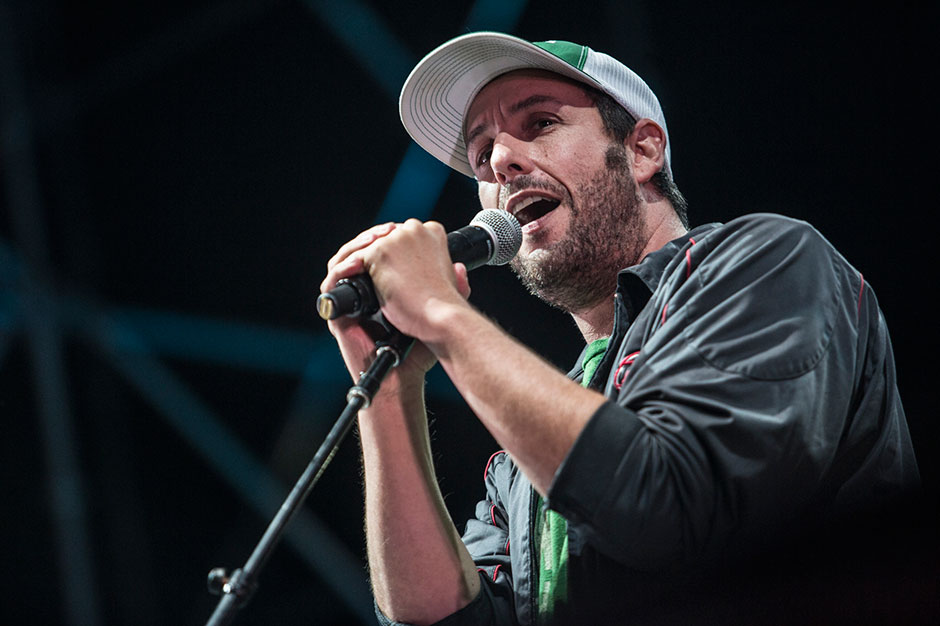 As night rolled in, you couldn't help but find it kind of odd that, with the exception of Reggie Watts's loop-enhanced trip-hop and Beardman's magnificent human beatboxing, the only music being celebrated was '70 rock. Indeed, Tim Heidecker and Eric's Wareheim's take on the form, in songs like "Jambalaya" and "Don't Call Me Uncle," was so faithful it wasn't even funny.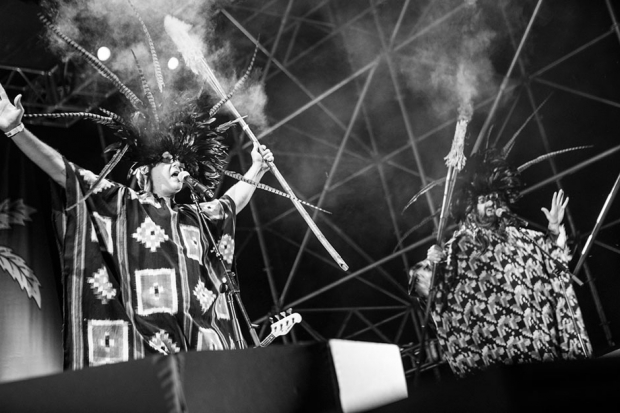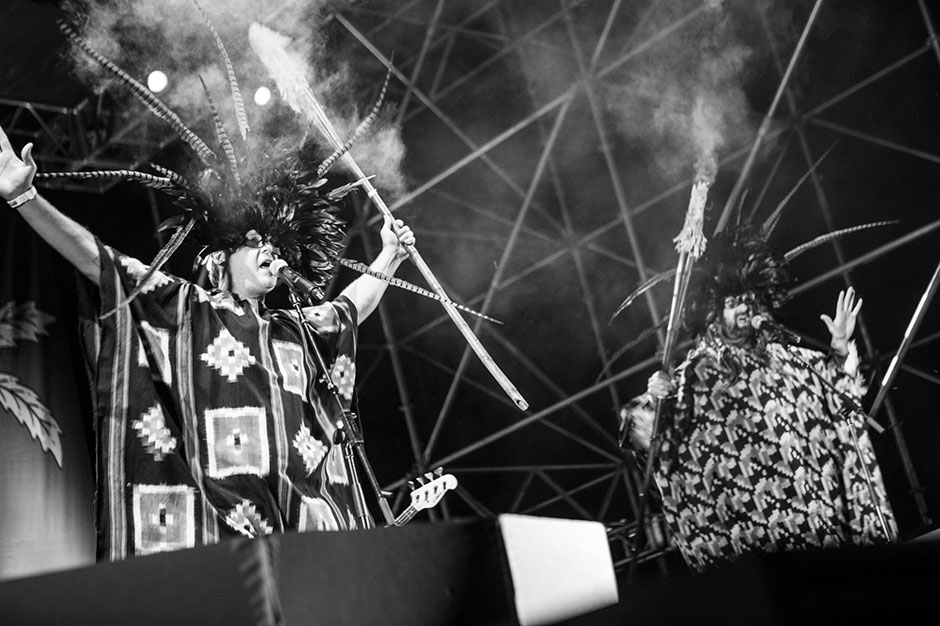 Lonely Island snuck a tight mini-set inside Tenacious D's climactic performance, which included the duo's giant robot, the Metal, and an oversized alien. Jack Black's grateful shout-outs included thanks to "whoever's idea it was to play Adam Sandler on the Jumbotron during Mr. Show's set. Oh, that was planned. It just went over your heads." David Cross, by all reports, was cross indeed. The encore? "Fuck Her Gently."