Above you'll find an, um, segment of the cover of Against Me! highly anticipated new album Transgender Dysphoria Blues. The January 21 LP will be the Gainesville, Florida band's first since 2010's White Crosses and, more significantly, since singer Tom Gabel became Laura Jane Grace. The title directly acknowledges that — while riffing on Bob Dylan's "Subterranean Homesick Blues" — and so does the kinda NSFW, kinda icky artwork.
You can see the entire cover below along with the track list — titular highlights include "Osama Bin Laden as the Crucified Christ" and "FUCKMYLIFE666." White Crosses featured a nude woman whose face and breasts were distorted. This one takes it a step further, displaying a cube of marbled meat topped by a breast — terrifyingly as if the entire thing was carved from a human's chest. In the press release, a caption beneath read "Steak Mtn."
Additional details have emerged as well. Against Me!'s sixth album was recorded at Studio 606 among others, and mixed by Billy Bush (Garbage, Muse, Tegan & Sara). Longtime guitarist James Bowman is on board along with new drummer Atom Willard, and NOFX's Fat Mike plays bass on the aforementioned "FML" as well as a song called "Unconditional Love." A full North American tour is being planned for the new year.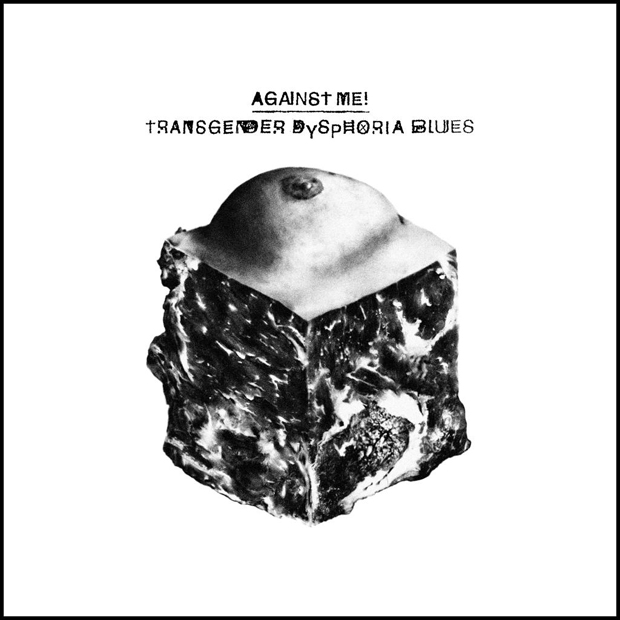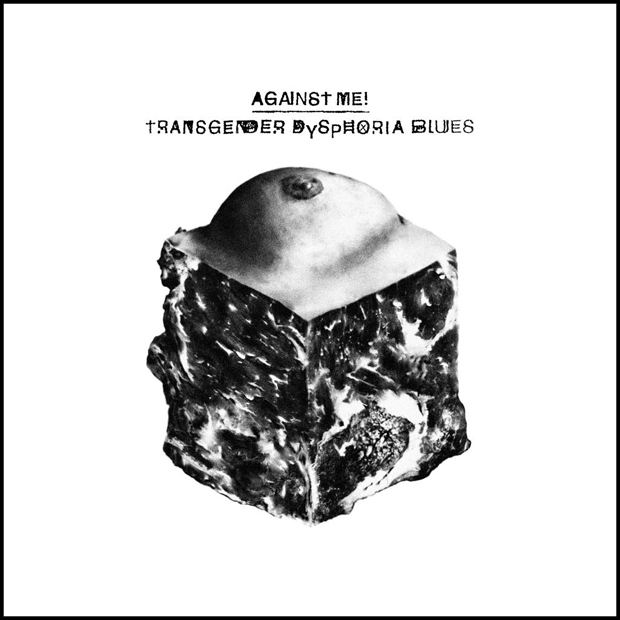 Against Me!, Transgender Dysphoria Blues track list:
1. "Transgender Dysphoria Blues"
2. "True Trans Soul Rebel"
3. "Unconditional Love"
4. "Drinking With the Jocks"
5. "Osama Bin Laden as the Crucified Christ"
6. "FUCKMYLIFE666"
7. "Dead Friend"
8. "Two Coffins"
9. "Paralytic States"
10. "Black Me Out"