Wild Style: 36 Hours With Frankie Rose
Frankie Rose is what you might call a music lifer, having played with just about every bloggable indie-pop band — Vivian Girls! Crystal Stilts! Dum Dum Girls! — before breaking through on her own with last year's Interstellar. On the eve of releasing her second full-length album, Herein Wild, late last month, the singer-songwriter prepared to headline the Bowery Ballroom in perhaps her biggest solo show to date, and a much-needed tune-up before embarking on a fall tour with Franz Ferdinand. We followed her before and after, tie-dying shirts at her Bushwick apartment, watching her direct a choir during soundcheck, taking in the show itself, and hearing all about it the next day at brunch. Here are the photos we got, with commentary from Frankie herself.
1. Wild Style: 36 Hours With Frankie Rose
1/24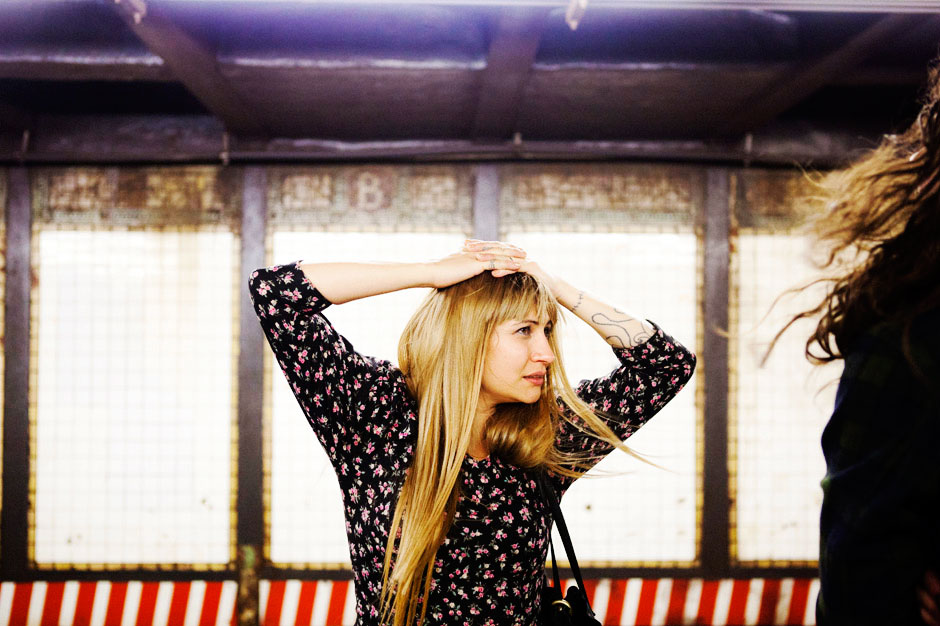 2. Frankie's Home, Bushwick, Brooklyn; 1:29 p.m., Monday, September 23
2/24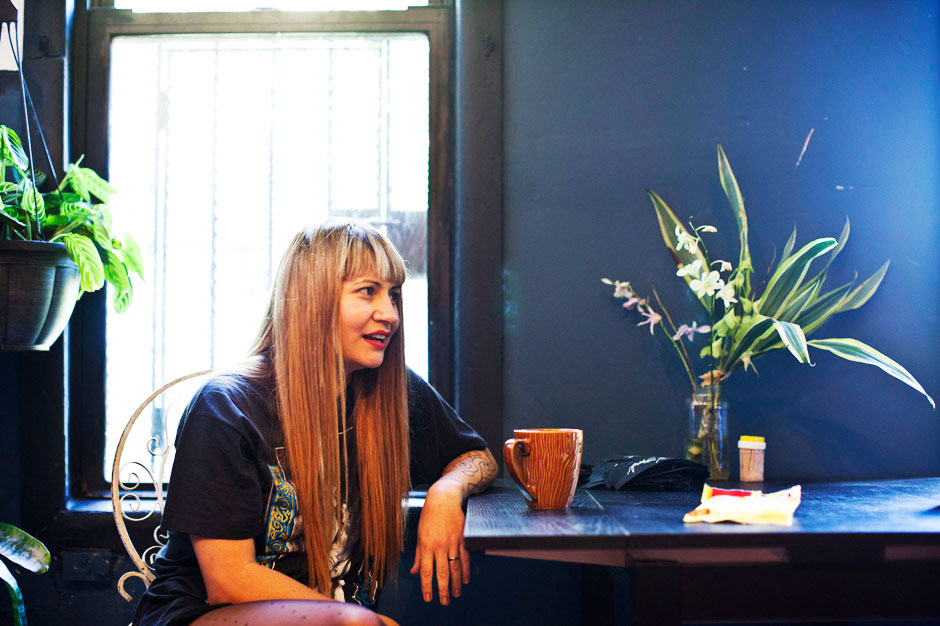 I lived first in Bed Stuy, and then Greenpoint, and then Williamsburg, and now Bushwick. I moved a year ago. They're still in Williamsburg, my lovely old housemates — they're there for about one more year before I think their rent will go up too much for anyone to afford it. I left because I was like, uhhh, I'm now paying — when I started paying there, I was paying $550, and it went up to $1,000 within the span of five years. To live with five people, and their boyfriends and girlfriends? That's ten people, and you're waiting in line to use the bathroom in the morning? It's like, I don't know, man. I don't know if it's worth it.
3. Frankie's Home, 1:30 p.m.
3/24
It was Michael's idea, and I was really into it, because it just turned out so cool, I think. Band shirts are funny, anyways. Especially me, because it's just my name, so for someone to wear my name on their shirts is funny, so it should probably be tie-dye.
4. Frankie's Home, 2:13 p.m.
4/24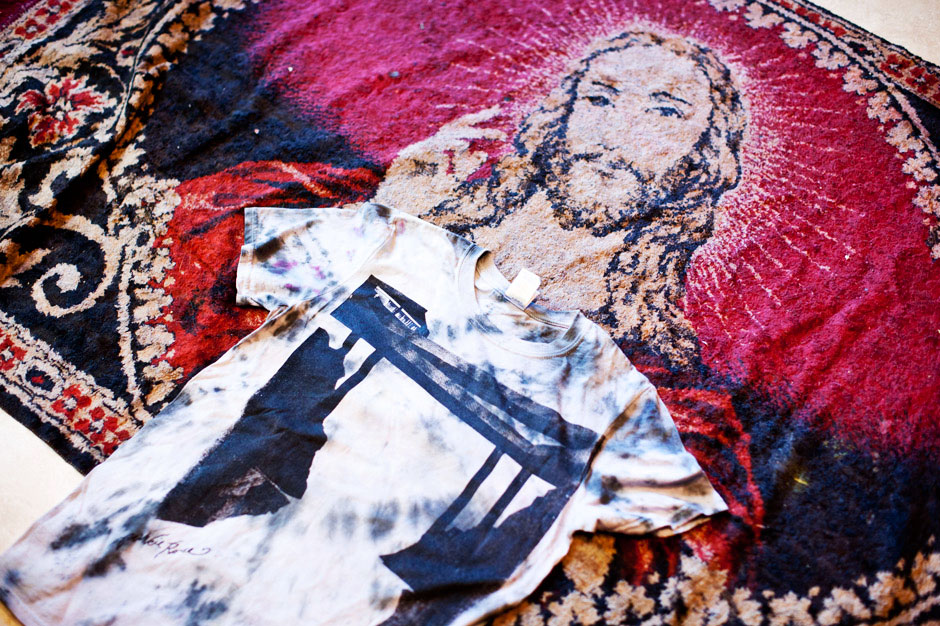 It's like a modified cover, basically. Mario Wagner made it and modified it. I wanted a really sparse landscape, and I'd liked his work before, so. It's like... I don't know what it is. It's a weird bridge on some mountain with a house. It's just a creepy... I don't know. Open for interpretation.
5. Outside Bowery Ballroom, New York City, 4:22 p.m.
5/24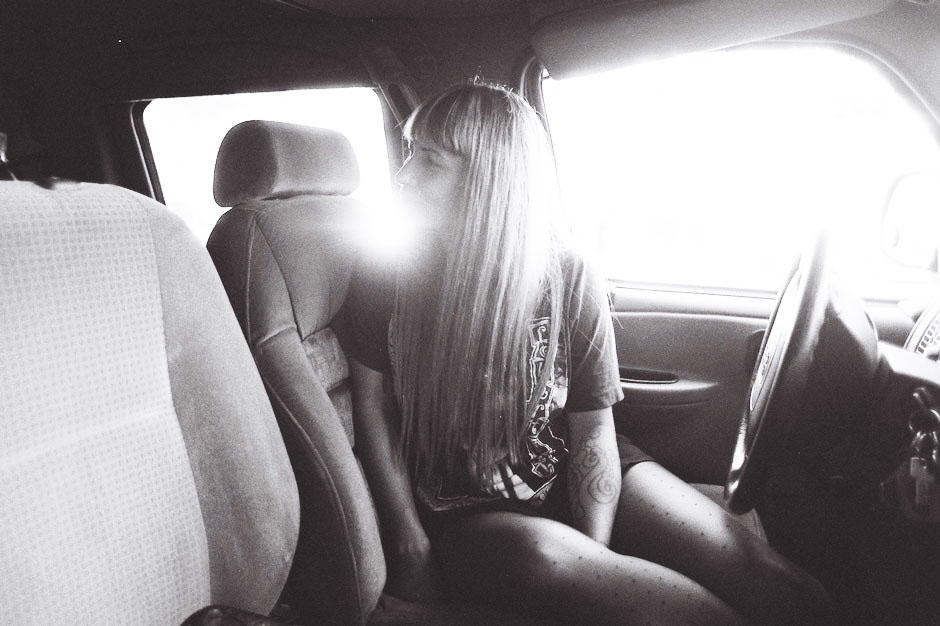 This is the first time headlining the Bowery. We'll see; we'll see what happens. I've played there a lot, just never last. [laughs] It had to have been Crystal Stilts, the first time. Maybe Vivian Girls. But definitely Dum Dum Girls. No, I think I've played there with every band. With Crystal Stilts we were direct support for Dead Weather, and that was funny. Jack White said hi to me, and I was kind of starstruck, really. I didn't think I would be, but he came up from behind and said, "Hi," and I think I gave him a dirty look on accident because I was shocked. I didn't know what to say to him.
Anywhere in Manhattan's a nightmare to park unless it's after 9, but sound check's never after 9. We're never in the parking-meter stop zone. Yeah, it sucks. It's a drag. The plan earlier in the day was for Michael to park, but the timing wasn't ideal. He was supposed to get off the train while I was loading out, but our load-out took like four seconds.
6. Soundcheck at Bowery Ballroom, 4:32 p.m.
6/24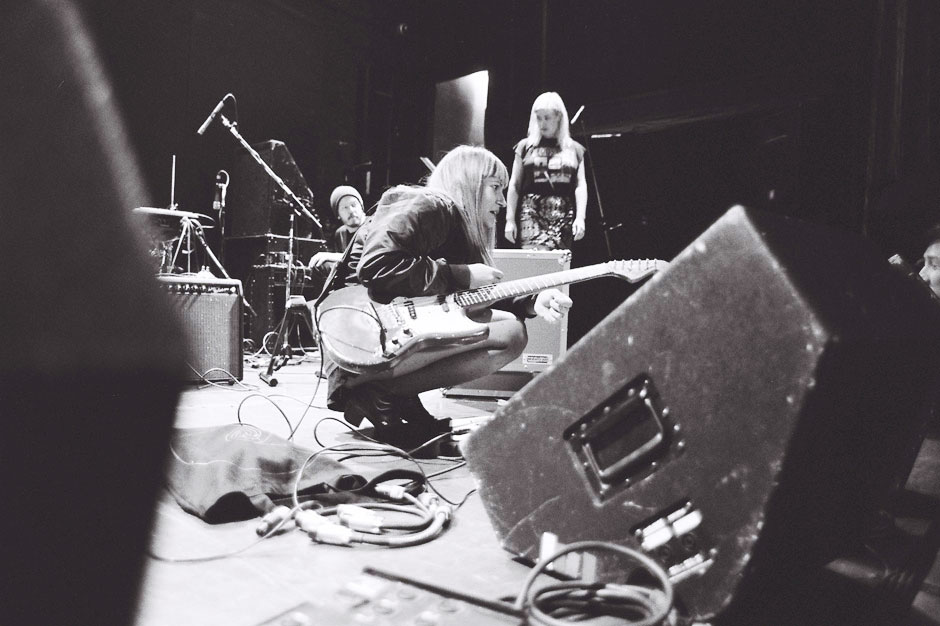 We have a sound engineer in there, so he knows what I want things to sound like already. If you're lucky enough you have a front-of-house engineer and you're trusting them to make you sound like what you sound like, which is a nice thing to not make you feel stressed out. If it's a house engineer, I don't know how capable they are: They don't know you or care about your sound at all, so it could just turn out any way. You could end up sounding like drum 'n' bass or something. I'm not in the audience to actually know, but I've heard some pretty crazy things where they just picked the weirdest shit to be loud in the mix. Usually it's your voice in the mix that's super loud, like American Idol. That's really the big one.
7. Bowery Ballroom, 4:41 p.m.
7/24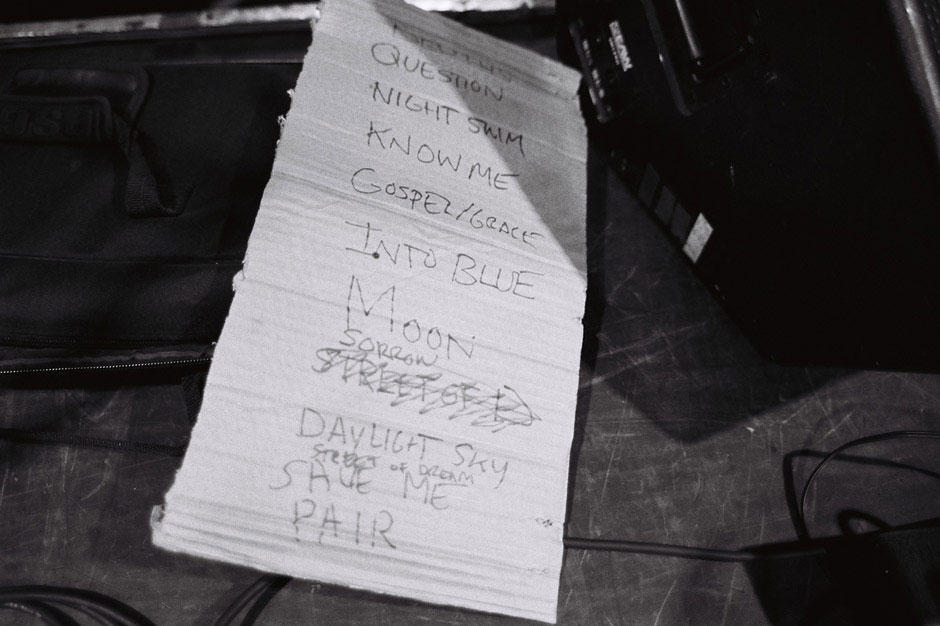 Our set list stays the same. I think about the order all the time. I think of things as an arc, like the arc the set is going to take. High energy versus low energy; having a break. Try and pace it out so the songs that have a similar feel aren't too close to each other.
8. Bowery Ballroom, 6:01 p.m.
8/24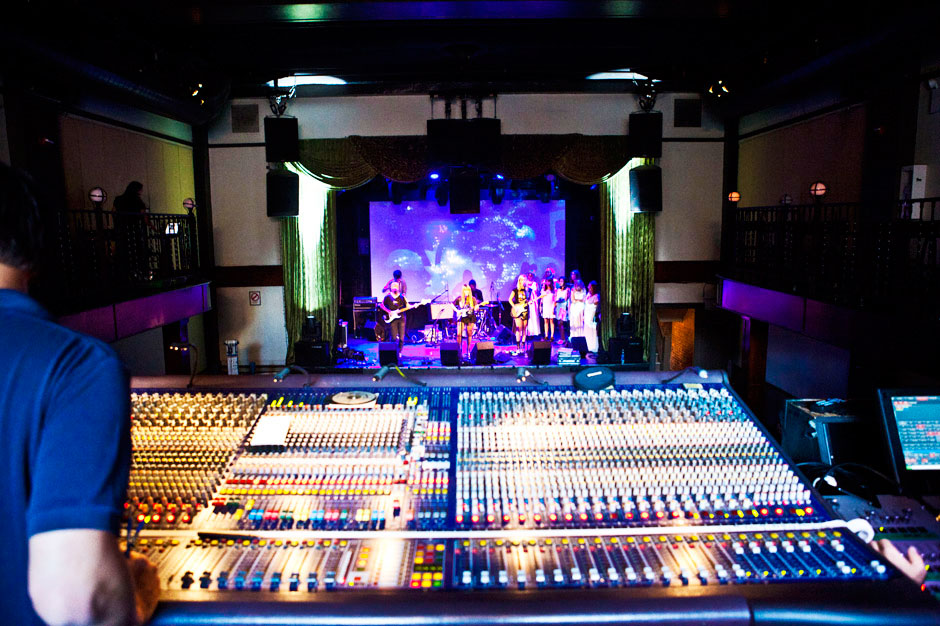 I've always worked with B.A. Miale, who's been with me for years. I wish I could afford her for every show, but I can't. She plays the images on the keytar, which is super — I think they look awesome. I like that better than a fancy light show, like "GREEN BLUE! GREEN BLUE!" Eh. I'd rather have an A-Bomb going off in the back.
9. Backstage at Bowery Ballroom, 10:08 p.m.
9/24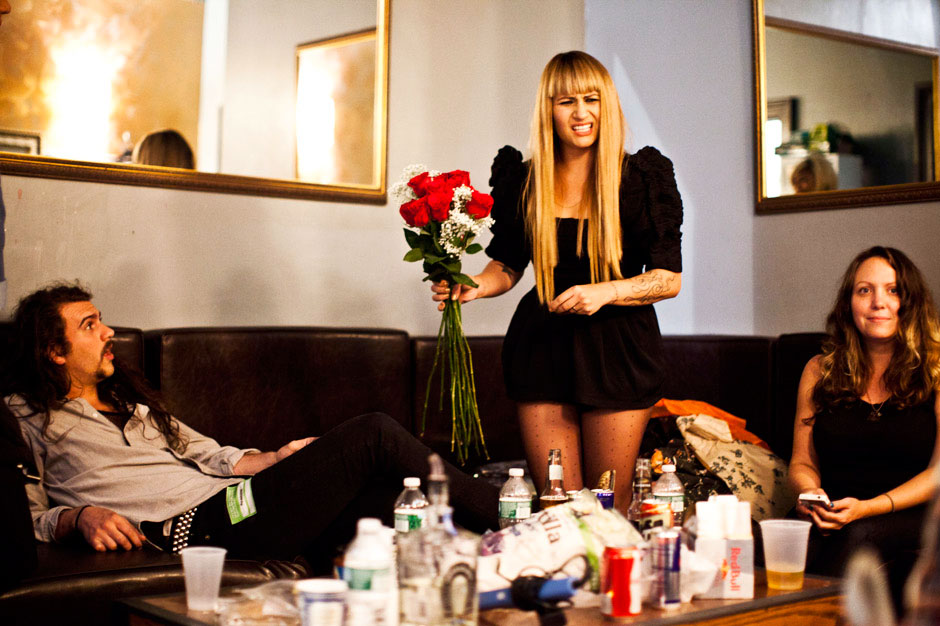 I wasn't really in the greatest mood, to be perfectly honest. But it is what it is. Once we sound check and I feel secure, I'm just relaxed until the moment we go onstage and do it. There's no ritual or anything — no saying a prayer.
I always forget to do the rider. I should send it to you, because I think it's funny. What I sent it to Bowery, I was just like, "We just want booze. Bring me all the booze." That was it. But I don't like hummus. Believe it or not! But I was really hungry, and was forced to eat it. No offense, Bowery Ballroom.
10. Bowery Ballroom, 10:31 p.m.
10/24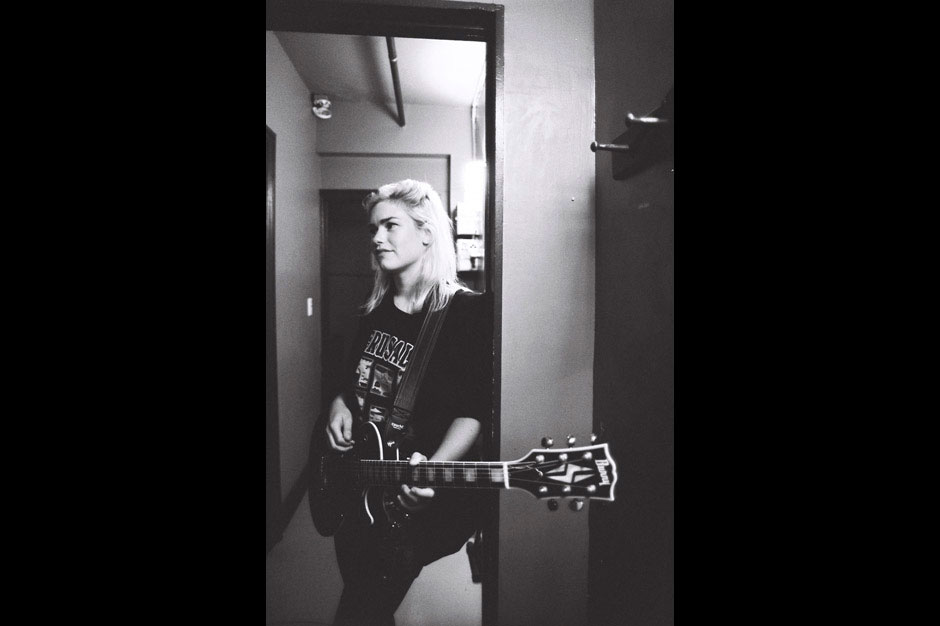 The story of Drew is really crazy, because I needed a backup singer. We were at SXSW two years ago for Interstellar, but I wasn't planning on going, and we had to go with three days notice, so I had to train an entire band and get a backup singer immediately, and it just ended up being Drew through a friend of a friend. She played keys with me all through that tour, and she also plays amazing folk guitar. She's a folk guitar player on an acoustic guitar, but had never played an electric guitar. I was like, "Let's get you an electric guitar and some pedals, and you should play guitar for me instead." She slays now; she knows more about pedals than I do.
11. Bowery Ballroom, 10:52 p.m.
11/24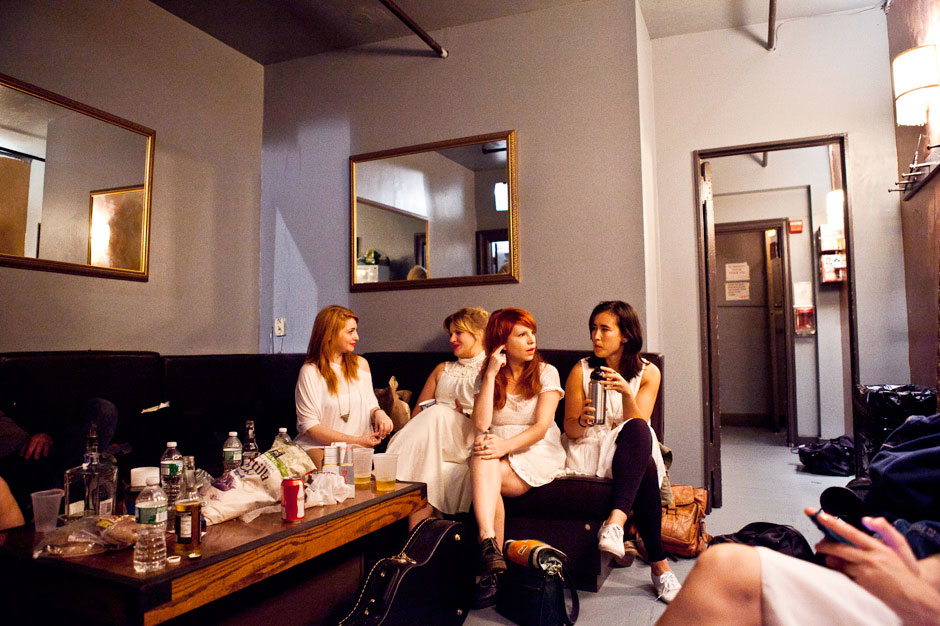 Honestly, they're ladies. I just made a callout and said, "Who can sing, like actually sing, and who wants to come practice and sing these parts with me onstage?" They're all people I knew. All of them sing in this or that. One of them is a paralegal for, like, David Lynch's entertainment lawyer. I just put it out there like "This could be fun, or [adopts sing-song voice] not fun!"
12. Bowery Ballroom, 11:16 p.m.
12/24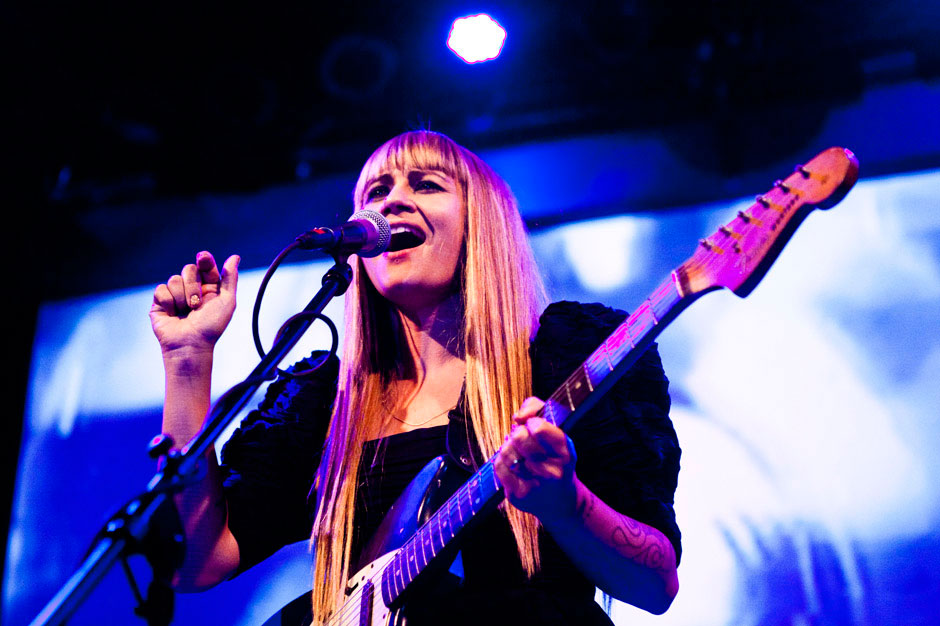 It's controversial. My friends who play music say, "You shouldn't tell so many jokes!" I think because… I actually don't know why. [Laughs.] Because the music is supposed to be kind of serious or something? So it breaks the mystique of what you want to see from someone, maybe; maybe it breaks the romanticism of a performance, like if Beach House was to break into a stand-up comedy routine, maybe people would walk home being like, "That was weird." But I've come to the conclusion that I'd rather just be myself on stage, selfishly, because it's more fun, and hope that people are with me on that, and that they don't go home bummed that I didn't put on some gothic pallor.
13. Bowery Ballroom, 11:24 p.m.
13/24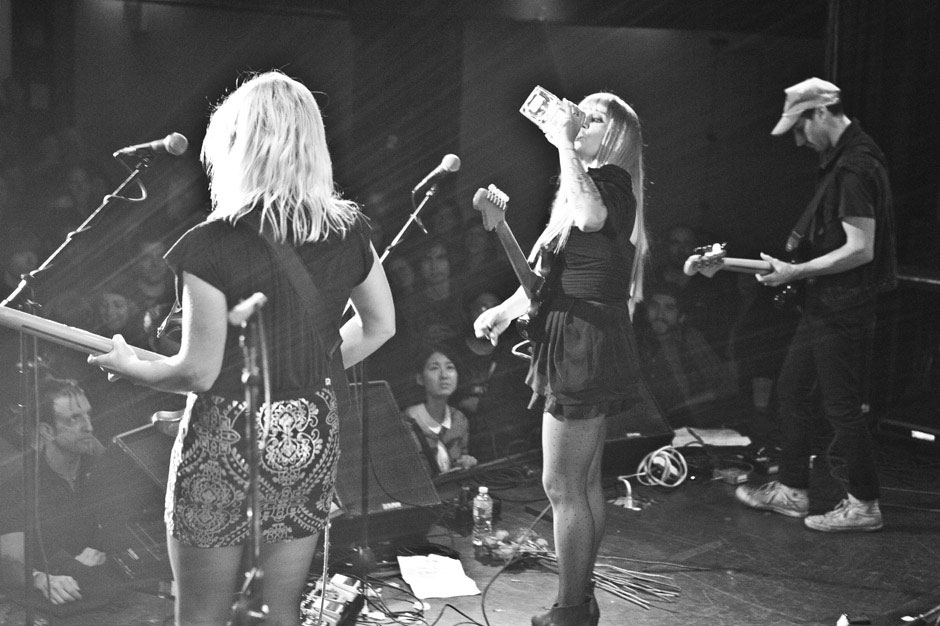 Someone just handed us a bottle, and I was like, "Eh, might as well. Forgot to grab a beer!" I almost lit a cigarette but I don't smoke, so. [Laughs.]
14. Bowery Ballroom, 12:48 a.m., Tuesday, September 24
14/24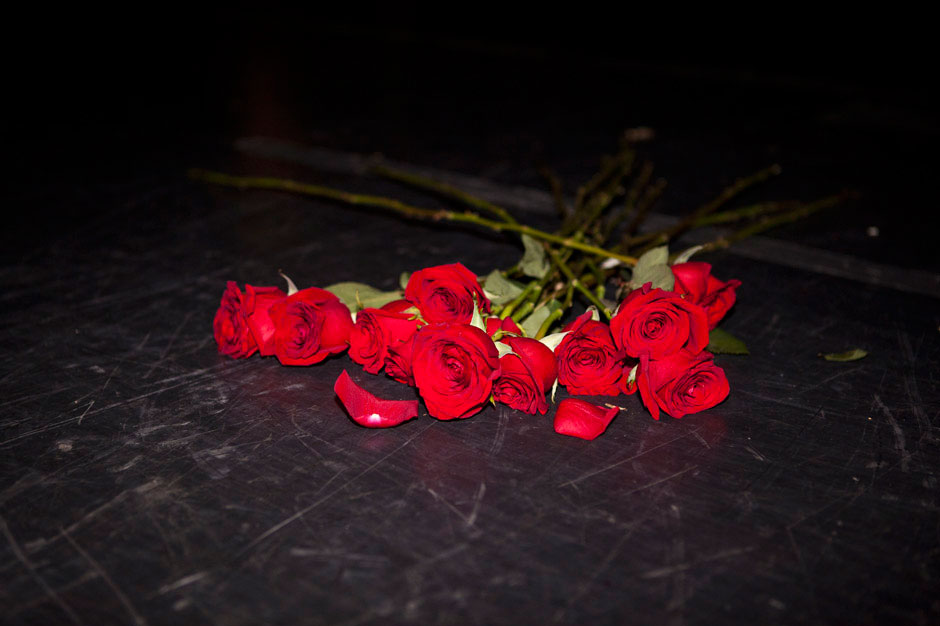 I was very bummed, because I was going to give out the roses to the audience, but the moment never seemed right. I was hoping we were going to do "Pair of Wings" as an encore, but then they turned on the house music and lights so fast I was like, "Oh. I guess it's over now."
15. Outside Bowery Ballroom, 1:04 a.m.
15/24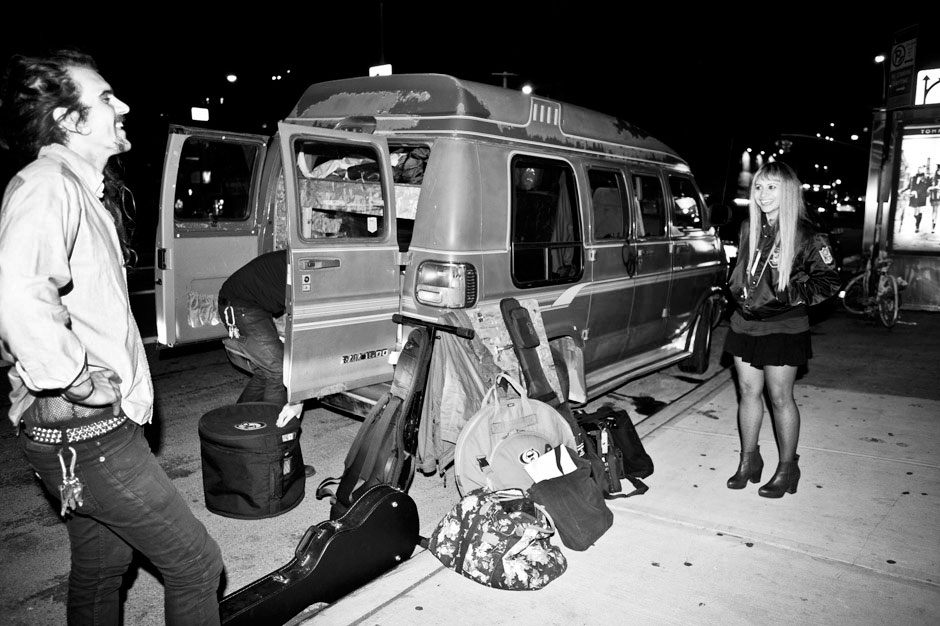 Nobody got too crazy; nobody woke up in Central Park or anything. I think they had fun. I didn't hear any crazy, crazy stories. My bass player tried to kiss somebody, and it didn't go his way. [Laughs.]
16. Outside Bowery Ballroom, 1:11 a.m.
16/24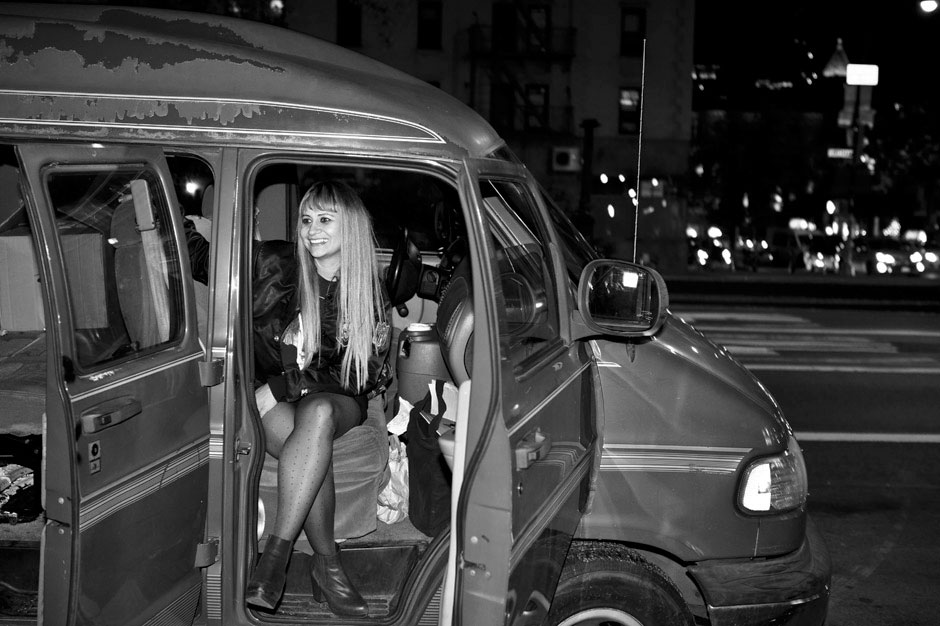 I'm night blind. I can't drive at night. I just have bad eyes; it's really problematic, actually, because I have to start thinking ahead to this tour. Somebody has to stay sober to drive after the show, and I wouldn't mind doing it, obviously — I'm totally sober when we tour — but I can't drive the van at night. I can't. I can't see anything with glasses; I'm wearing contacts right now. With glasses it's even worse. What happens is that any lights become one light, and I can't tell if I'm in this lane or that lane or oncoming traffic, and it's really terrible.
17. Teddy's Bar & Grill, Williamsburg, Brooklyn, 1:31 p.m.
17/24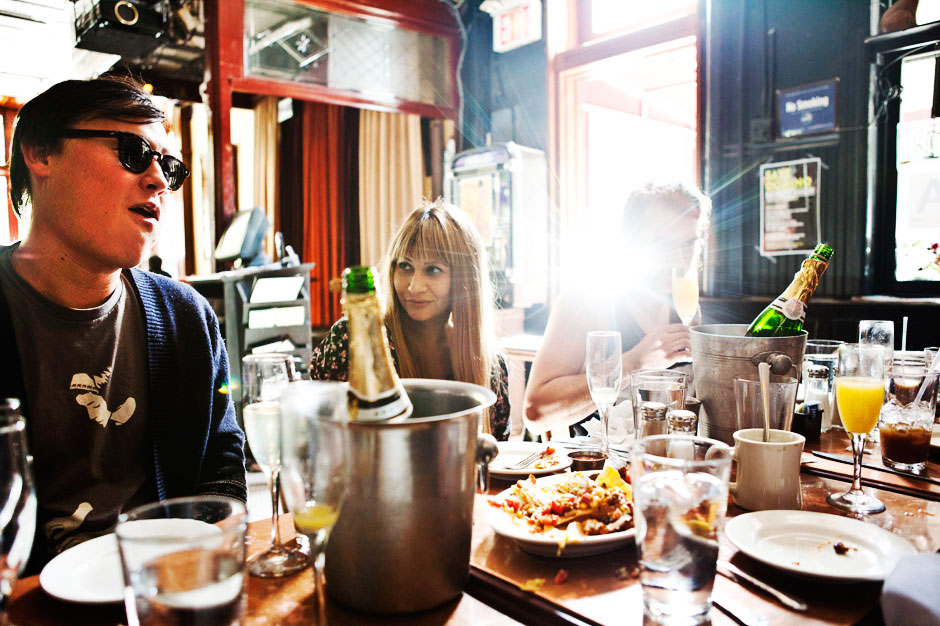 Yale's the sound engineer. He runs a place called Dr. Wu's Studio down the street. I'd just been hearing it about forever, and people were like, "You should try recording something there." He helped me record the strings on the album; he was the engineer for the strings, which is how I met him.
18. Teddy's Bar & Grill, 1:39 p.m.
18/24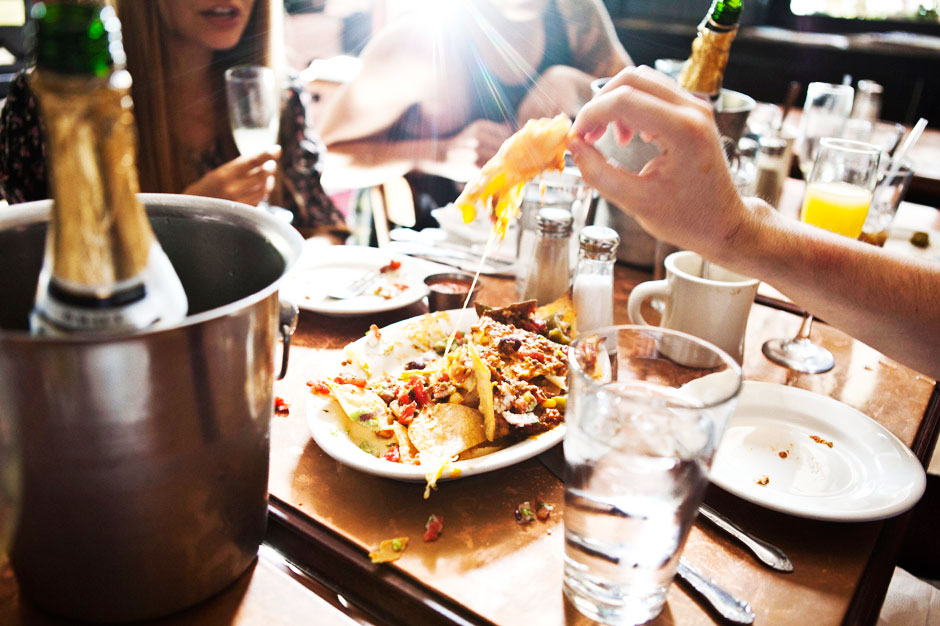 I'll go to visit Janelle [one of her choir singers] at Teddy's. I never go to brunch on a Saturday or Sunday, like ew. It's a nightmare; I don't want to wait in line somewhere. I try to keep it to weekdays where it's kind of chill.
19. Williamsburg, Brooklyn, 2:42 p.m.
19/24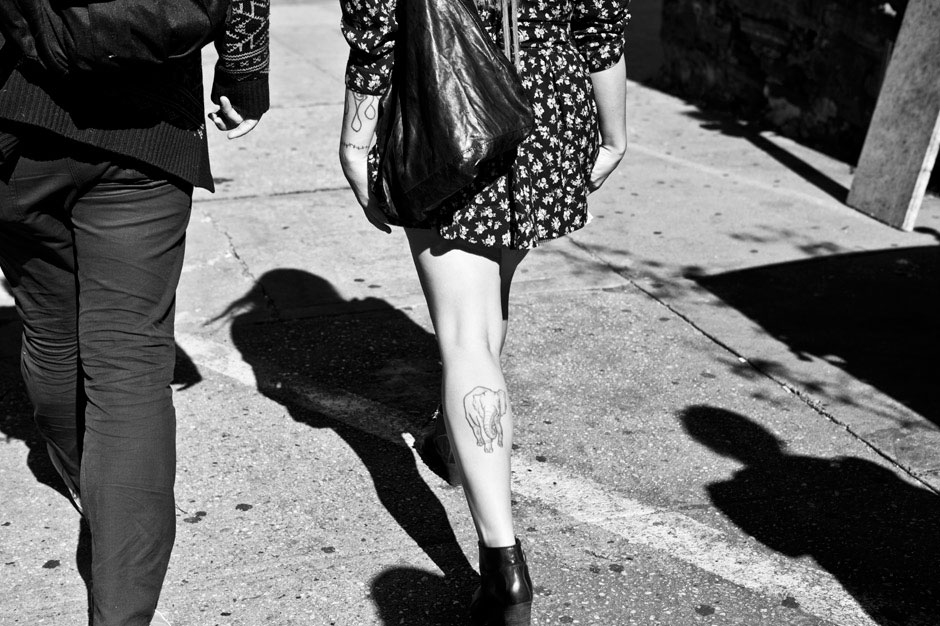 I forgot that I had that. That's about all you need to know.
20. Beacon's Closet, Williamsburg, Brooklyn, 1:46 p.m.
20/24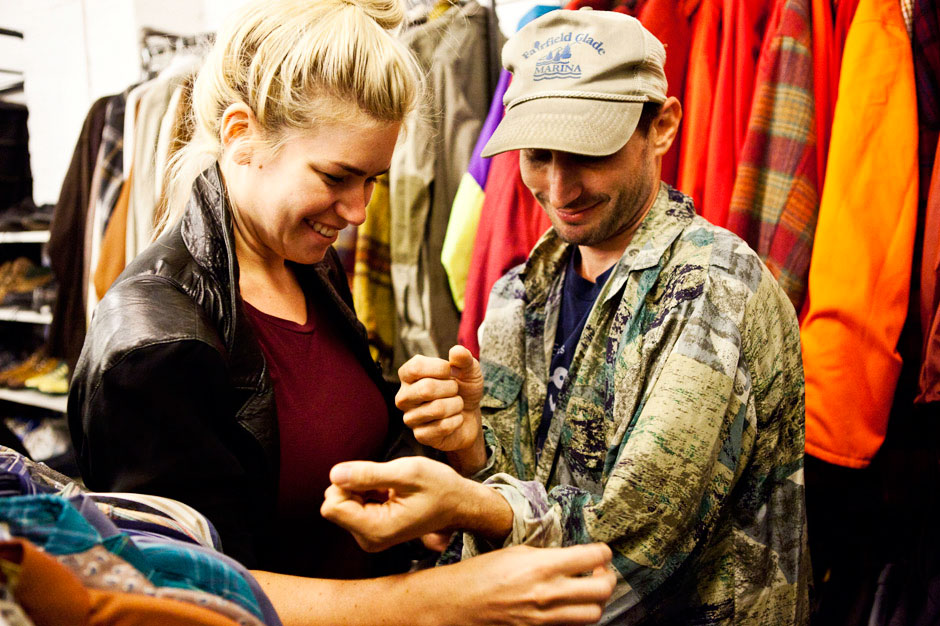 We were looking for Scott [her bassist]. He found that shirt, but I gave it the thumbs down. Too big, it was just too big. It wasn't hip, either. Drew wanted him to get it, but I was like, "No." That's his hat, though.
21. Beacon's Closet, 1:51 p.m.
21/24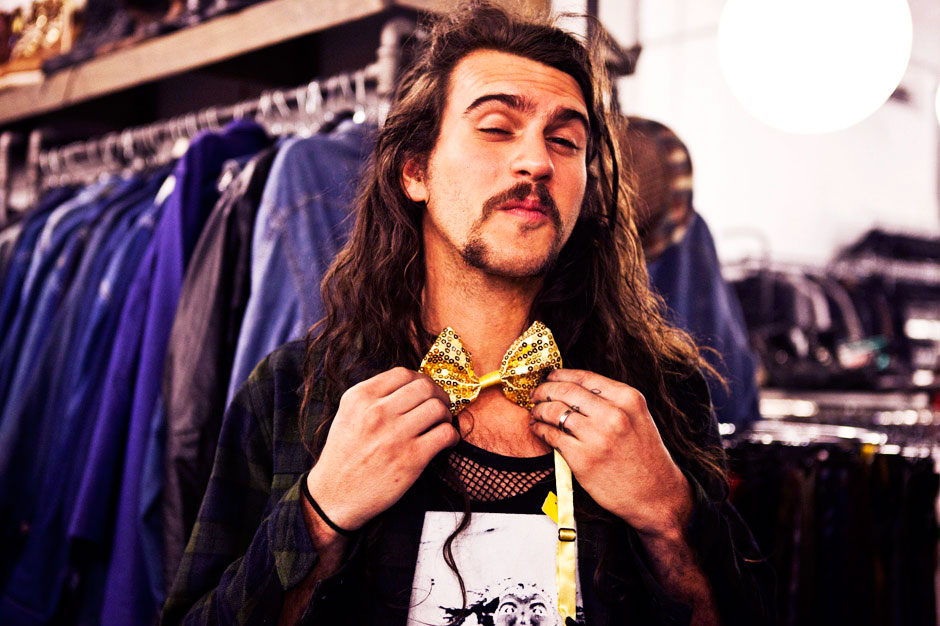 Michael didn't get this tie. But he should have.
22. Outside Beacon's Closet, 3 p.m.
22/24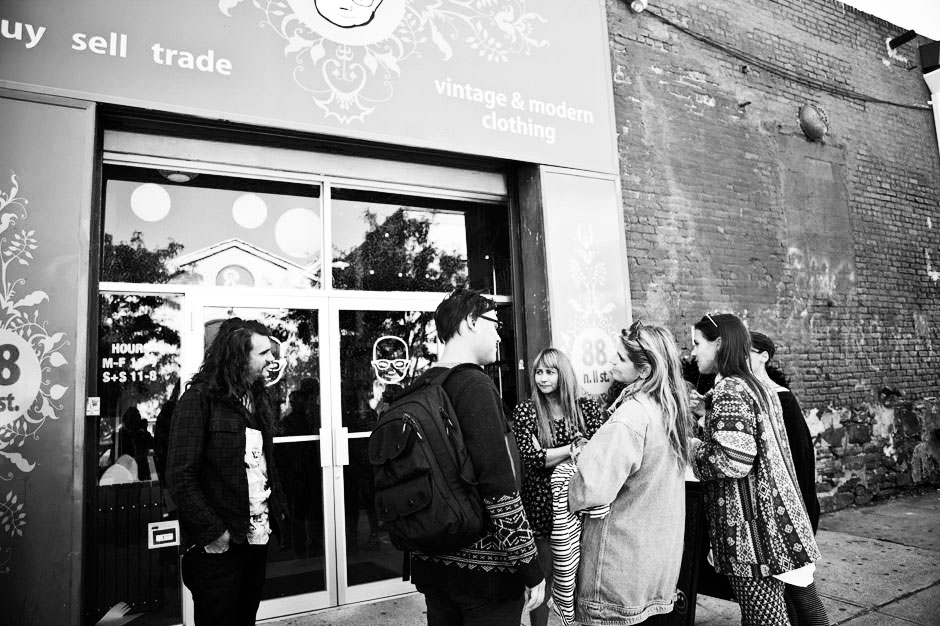 Special guest stars: TEEN! We played a show with them somewhere weird. They're buds; they're awesome, their records are really good. I haven't seen them that much, but I feel like if I were to see them, it would be at a festival. Even here, I'm starting to run into people. If I'm in Williamsburg? Forget it.
23. Vice headquarters, Williamsburg, Brooklyn, 3:05 p.m.
23/24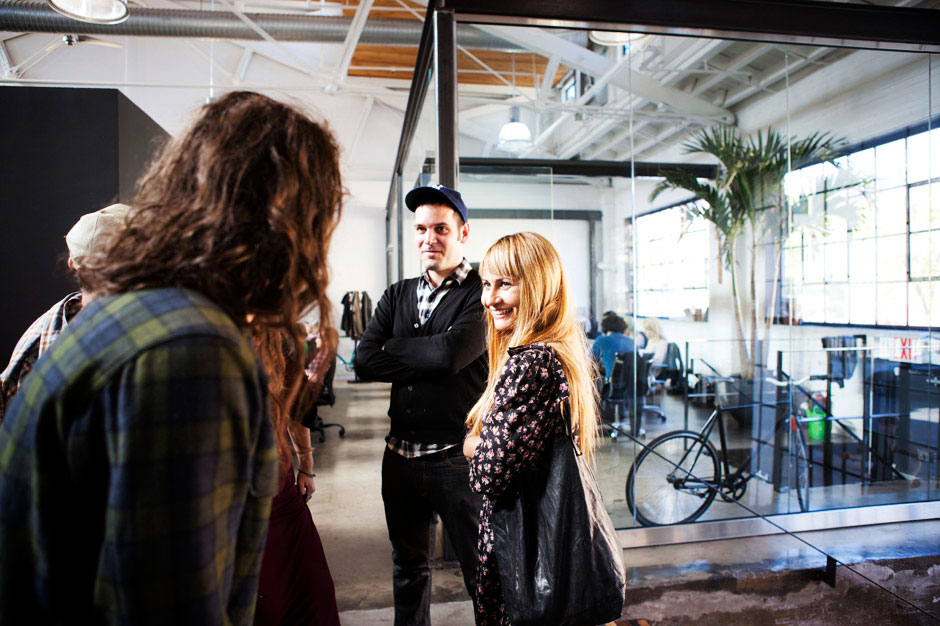 Here we are at VICE headquarters with editor-in-chief Ben Shapiro. I met Ben when he was — I don't even know what he was doing, I don't even think he was a journalist when I met him. I met him at a punk show, and a few years later he told me, "I'm working for The New Yorker!"
24. Earwax Records, Williamsburg, Brooklyn, 3:20 p.m.
24/24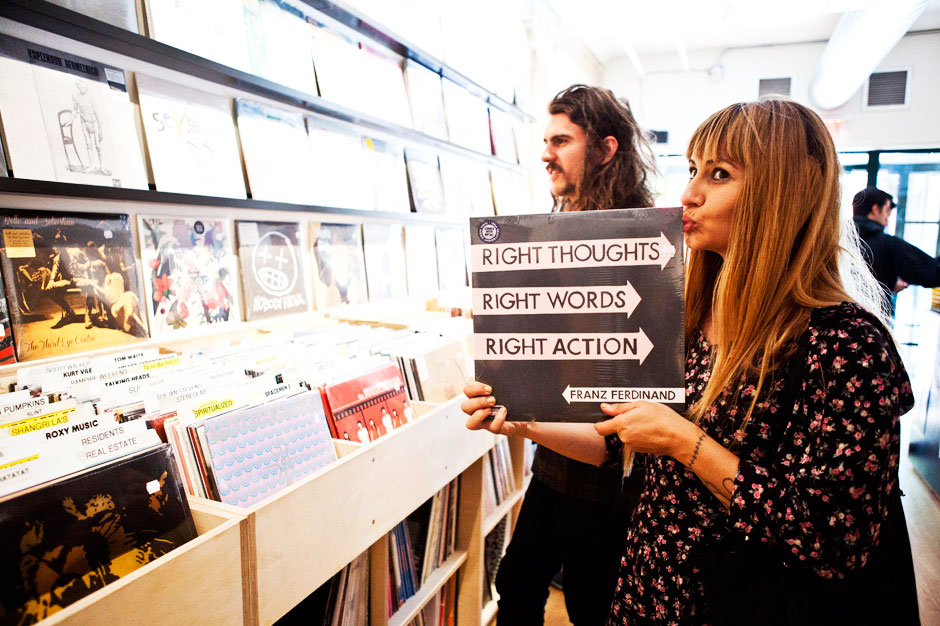 I feel really nervous. We just confirmed we're going to be opening for Franz Ferdinand's fall tour, and that'll be fun. I'm excited to be a support. I've only done headlining tours, whatever that means. Headlining to, like, 300-capacity places. But I've never done a support tour where we've played in front of 2,000 people — 2,000 people who might not give a shit. But I still think it'll be a weird, funny thing. I'm looking forward to it. I'm assuming they're probably in a bus, and they definitely know I'm in my little van, so that could be really funny.