On Saturday, September 21, Virgin Mobile is throwing its seventh-annual American Freefest in Animal Collective's favorite building, Merriweather Post Pavilion. The fest's two stages will host 20 artists — including Vampire Weekend, MGMT, Pretty Lights, and more. Here's our list of five stars who offer the biggest bang for no bucks at all.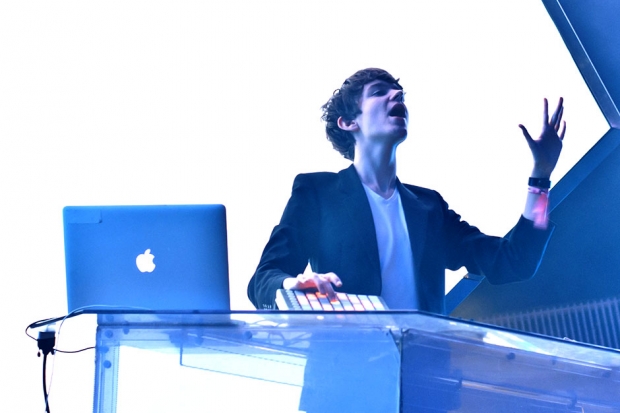 5. Madeon
Reason to Run, Not Walk: At just age 19, sharply dressed French producer Madeon is lapping artists twice his age, thanks to hits like the Top 20 Dance single "The City," which savvily fuses contemporary house with a vocal line reminiscent of rock polyglots fun. His interest in pure, unadulterated hooks has led him to dabble outside of EDM, recently collaborating with the indie-rock group Two Door Cinema Club and a little-known vocalist named Lady Gaga. But, as he affirmed on his recent single "Technicolor," his heart remains in the DJ booth. "People at the front will dance no matter what, and depending on how good you are doing, the radius will grow bigger," he recently told GQ. "If the track works well, then the people on the edges will also be dancing. It's like a meter of how well I'm doing."
Need more? Despite the lyrics to his hit "Finale," Freefest is not quite Madeon's "Last chance, last summer, last dance" — but it's close. After the big show, he's playing Las Vegas and Dallas. Beyond that, you'll have to book a flight to Tokyo.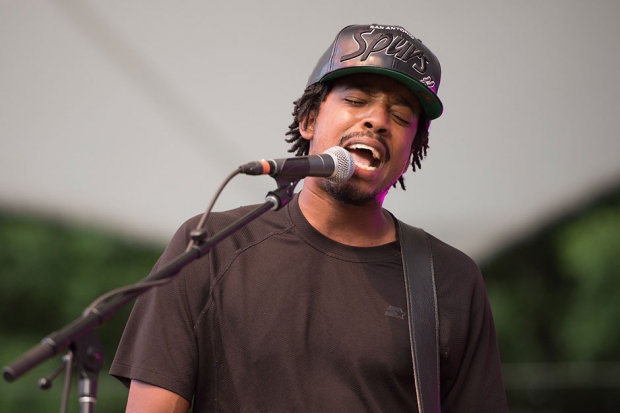 4. Black Joe Lewis
Reason to Run, Not Walk: Texas rhythm-and-bluesman Joe Lewis bought his first guitar from the pawnshop he worked at and never looked back. Since 2005, he's released three albums and a couple of EPs worth of his euphoric, '60s-style R&B — music so unabashed and lighthearted that he can title a song "Bitch, I Love You" and sell it as a boot-scootin' love ditty. His fourth record, Electric Slave, came out last month, and it shows off a more far-out, psychedelic take on his James Brown-style shouted soul.
Need more? Lewis' spot at Freefest is just one part of a big tour that will take him to the West Coast by November.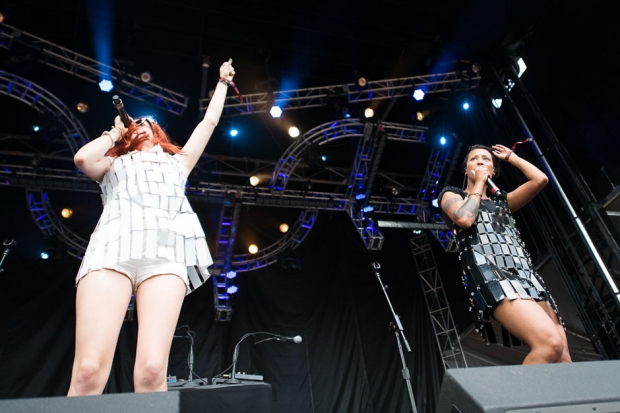 3. Icona Pop
Reason to Run, Not Walk: As pop's most irrepressible toothsome twosome, Icona Pop may seem like they've been everywhere since the release of their recklessly carefree and infectiously catchy platinum single, "I Love It," hitting all the fests and doing the talk-show circuit. But rather than become overexposed, their story just keeps getting bigger. "I Love It" has passed through the triumvirate of music gate-keeping TV shows — Girls, Glee and, uh, Snooki & Jwoww — and even Cookie Monster even likes it. Their first official U.S. album (that's right, they haven't even released an LP yet) comes out a few days after Freefest. This is only just the beginning.
Need more? They're not going anywhere. After Freefest, the pair will play Philly and Brooklyn, before spending October in Europe.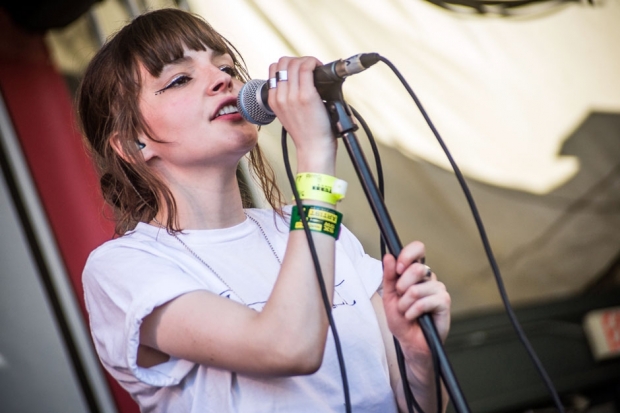 2. Chvrches
Reason to Run, Not Walk: The Glaswegian group hasn't yet released an album — their full-length debut will come out two days after Freefest — but it has garnered heaps of buzz for its lighthearted (by Scottish standards) take on synth-pop. The group features former members of indie rockers Aereogramme and the Unwinding Hours, but the spotlight shines brightest on Lauren Mayberry and her tentative performances, such as her offer of giving someone "one more chance" on the band's echoey single "Recover." As the band told SPIN in April, that's how she is all the time. "The thing that attracted me to her voice was how idiosyncratic it was: it's unmistakably unique, and it didn't sound in any way like a generic electronic artist's might," the group's Iain Cook said. "Her accent comes across really strongly, but it's quite natural… With Lauren, that's how she sounds when she talks."
Need more? U.S. fans will have only one more chance to see Chvrches after Freefest, at New York City's Terminal 5, after which they return to Europe. They'll be back in November for some more U.S. dates.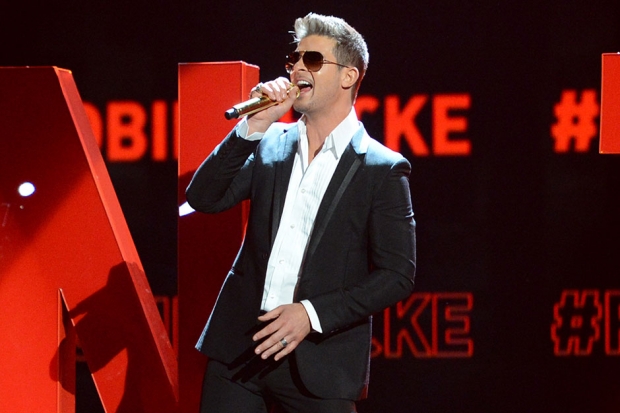 1. Robin Thicke
Reason to Run, Not Walk: The man, the myth, the hashtag, Robin #THICKE will most assuredly play the Song of the Summer — 12 weeks at No. 1 — in all of its "What rhymes with 'hug me'?" glory. And this time he'll be safe from being twerked on. Although he's been making headlines in recent months for preemptively suing Marvin Gaye's estate to declare the song's originality, it hasn't stopped his ascendency — Blurred Lines the album naturally slid into the No. 1 spot, too. Add Thicke's natural onstage mien to his oeuvre of perfect pop singles like "Lost Without U," "Pretty Lil' Heart," and "Sex Therapy" (not to be confused with "Sexual Healing"), and Thicke is the man to watch.
Need more? Thicke has been keeping a relatively low profile, all things considered. After Virgin, he's playing England's iTunes Festival and making an appearance at the Arizona Jazz festival, and that's it until January. Hey, hey, hey!