Nirvana's 'In Utero' Is 20: A Gallery of Schwag From the Band's Last Year
Like most music geeks, we at SPIN love our schwag. The photo gallery that follows is an interesting but by-no-means-definitive collection of stuff from the band's final year that we held on to: records, stickers, ads, etc. A few other items we wish we had: A tour laminate with the photo of Cali, Frances Bean's manny, in drag (featured on the In Utero disc artwork); one of those window decals featuring the album artwork sent to record stores; and any of the many tour posters. (All items on loan from the Jem Aswad Museum of Nirvana-bilia)
1.Nirvana's 'In Utero' Is 20: A Gallery of Schwag From the Band's Last Year
1/8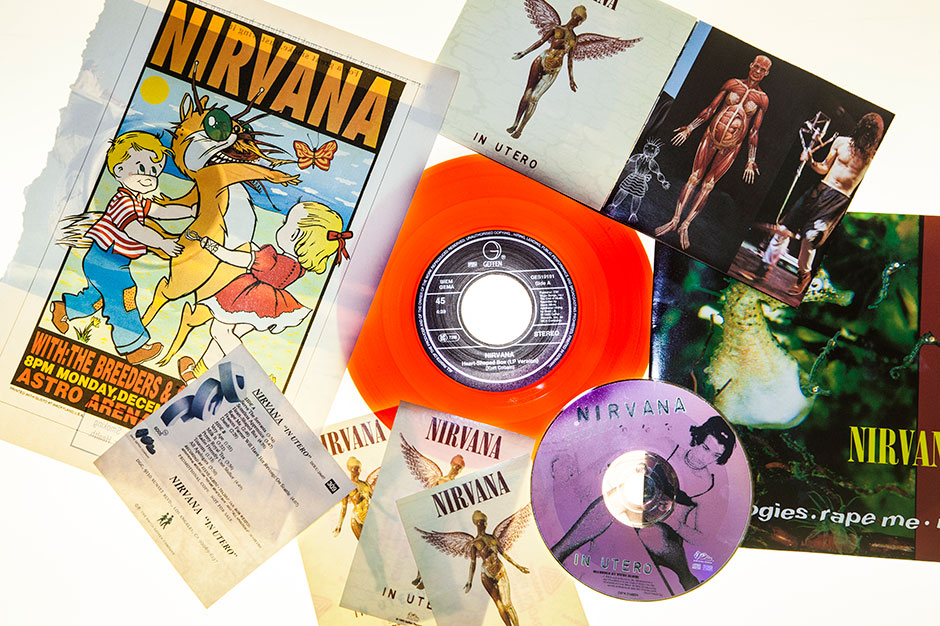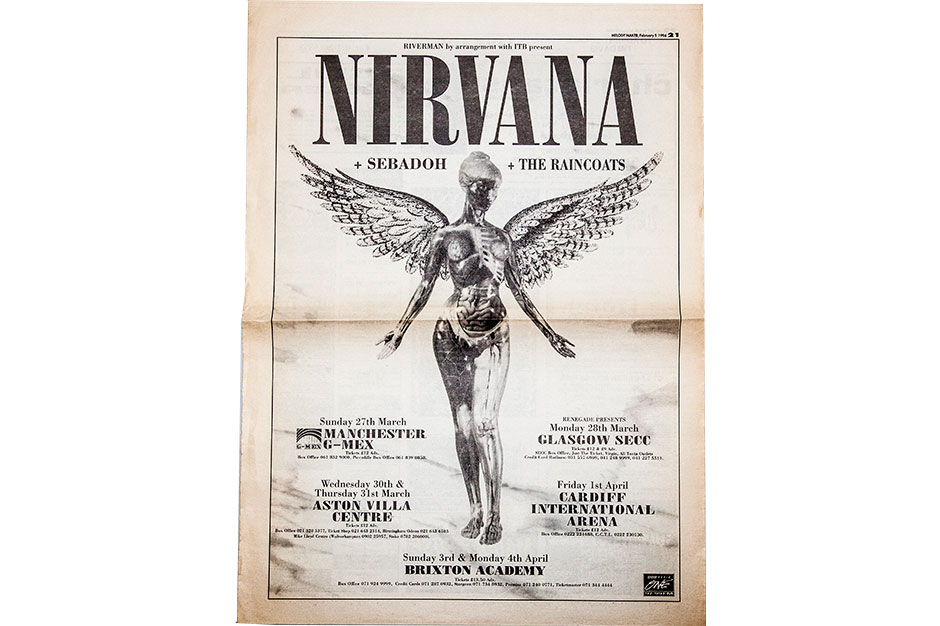 Advertisement for a British tour that never happened: Nirvana's 1994 European tour was cancelled after 16 dates, following Cobain's collapse in a Rome hotel room on March 4. The best audio document from the tour is taken from a radio broadcast of a searing February 22 concert at Rome's Palaghiaccio (captured on bootlegs called Roma, XXII-II-MCMXCIV, and other names), which many say was the band's last strong concert.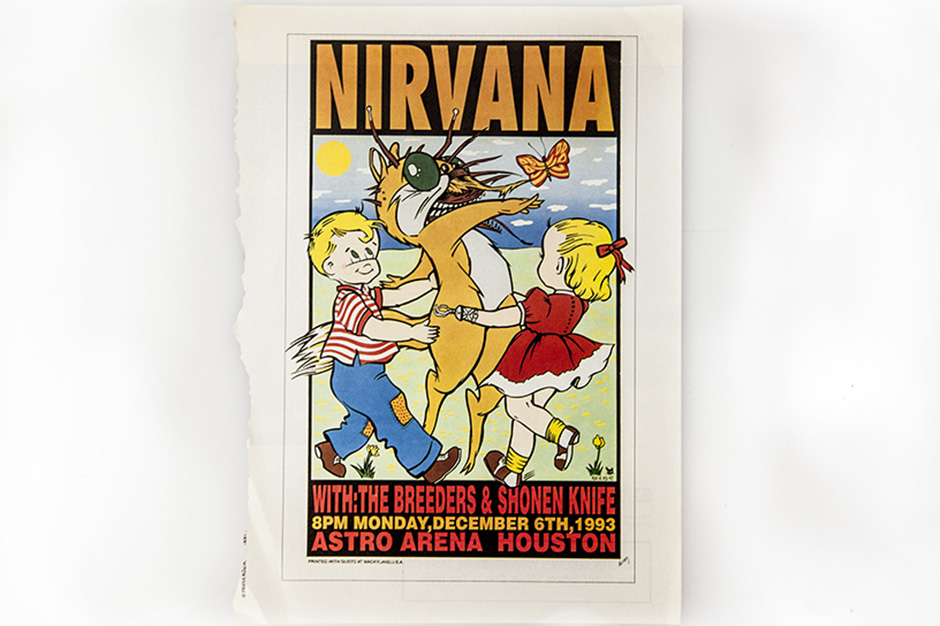 Frank Kozik's stunning poster for the Houston stop of the In Utero tour (not the real poster — a reproduction torn from a magazine)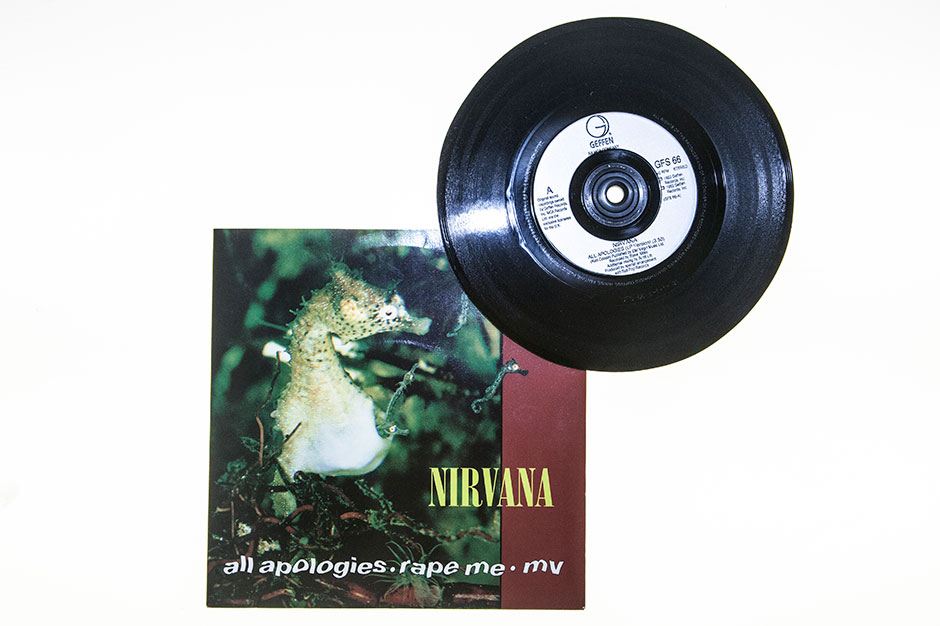 British "All Apologies" 7", featuring the B-side "MV" (a.k.a. "Moist Vagina")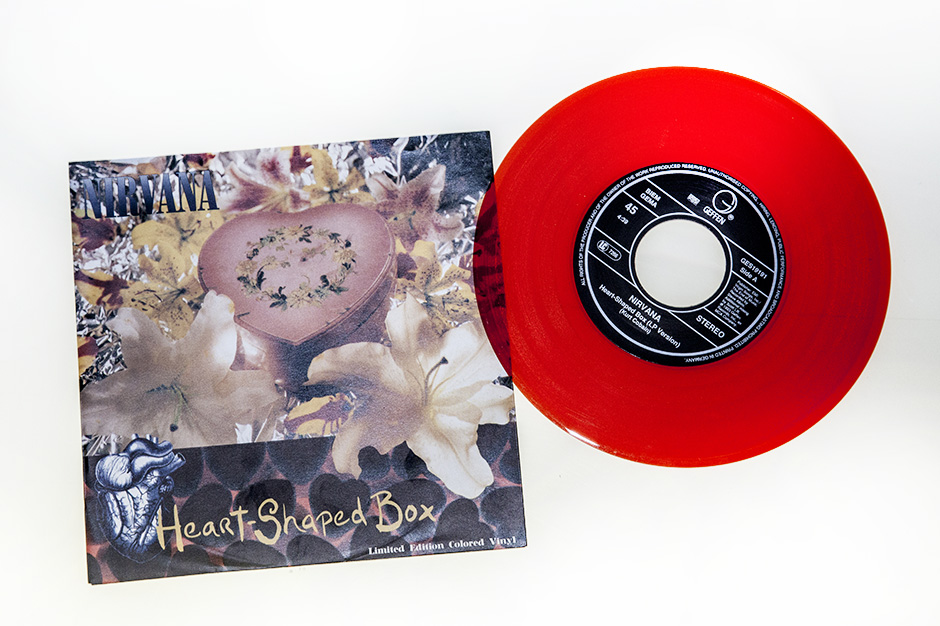 German red-vinyl 7" of "Heart-Shaped Box," featuring the non-LP B-side "Marigold" — written and sung by Dave Grohl, that song is essentially the first Foo Fighters release.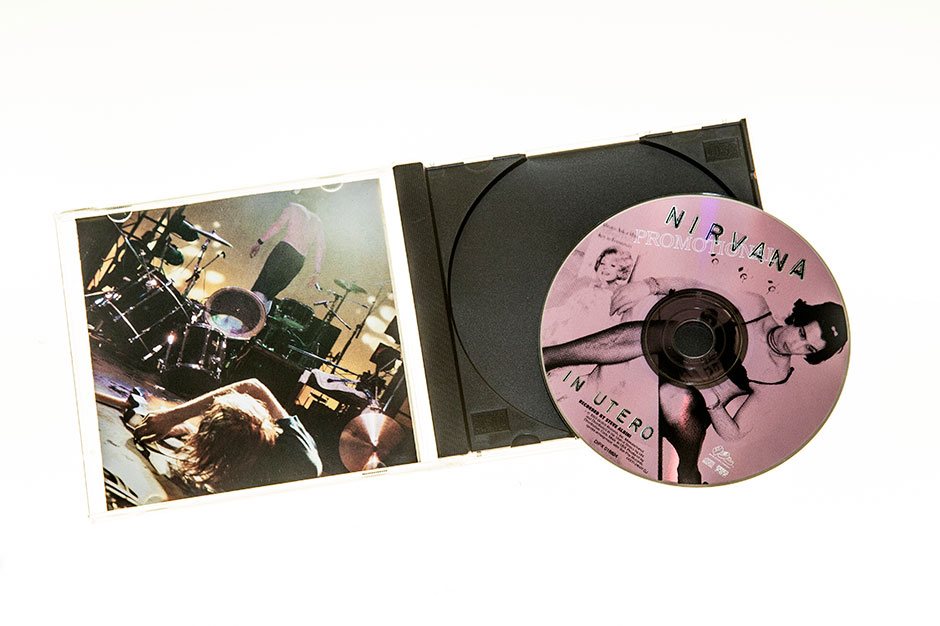 In Utero U.S. promotional CD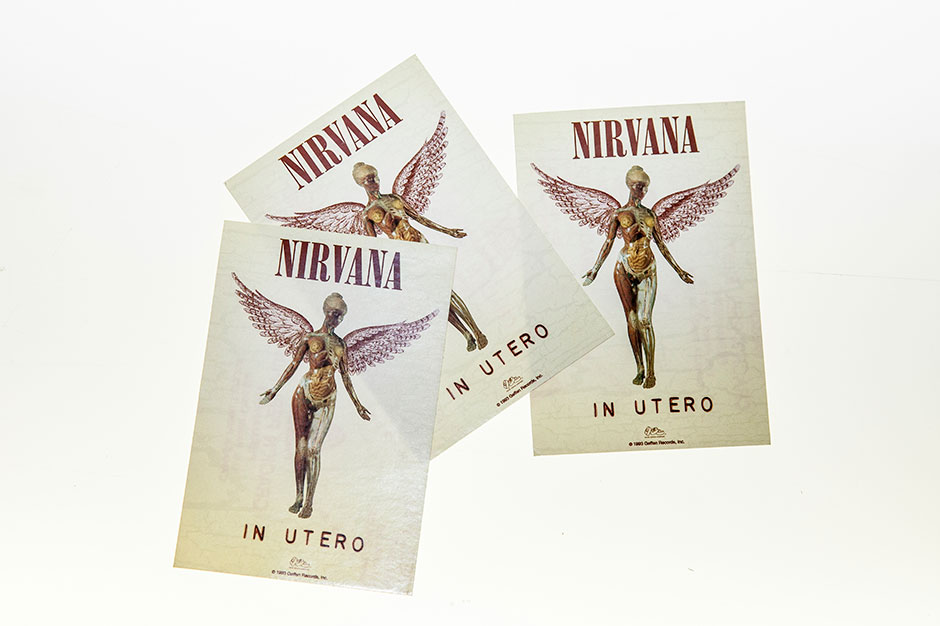 In Utero promo stickers, serviced to the press by DGC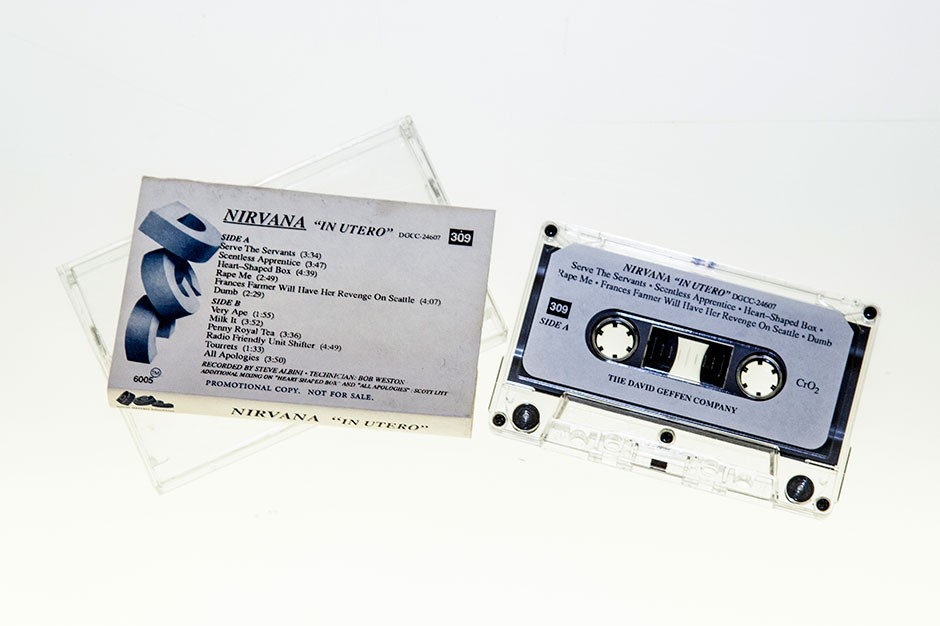 In Utero advance cassette — note mystifying serial number (so the cassette could be traced if the recipient gave it away?)