Fashion Week: Camron Steals the Spotlight, Highland Fetes Soccer Champs and Burnouts
On Wednesday, Instagram was flooded with so many photos of Fashion Week revelers posing with legendary Harlem rapper Cam'ron — who was seated front row at V-Files' inaugural runway event — that it's possible he was photographed more voraciously than the clothes people were there to see. 
V-Files, the fashion hub/life-jammer website that has brought some needed fun and humor back to New York style, had put together a typically forward-thinking collection of emerging labels befitting their brand. They debuted clothes by the outstanding Ammerman Schlosberg, whose wispily theatrical baby-doll dresses are influenced by Manga and Cosplay, as well as sci-fi streetwear Stephen Tai and Sam Mc, a former apprentice of Givenchy's Riccardo Tisci.
As for Cam'ron, though, you could imagine the Diplomat was there to see the clothes by Harlem's GypsySport, which sent men down the runway in side-ventilated athletic pants, draped madras plaids and basketweave do-rags. Cam's not exactly a Fashion Week fixture, but has done as much for New York fashion as any of the designers showing up at Lincoln Center's tents, and his presence—and internet celebrity that night—underscored the chasm between the old guard, high end #FWEEKers, and what is relevant and important to everybody else, downtown and way uptown.
Fashion week always seems to teeter on becoming a total hellscape, though, and it feels like it may have finally jumped that fabled shark. This week, the New York Times' Eric Wilson dropped a bomb of fashion realness with a piece entitled "Is New York Fashion Week Near the End of the Runway?"  He legitimately asked just that, citing the too-muchness of it all—a million shows! a million parties!—and the feeling that fashion week is becoming more about the spectacle, and less about the reason we're all here: the freaking garments. There's that and the runway experience, which Wilson likens to an "airport terminal or trade show," a side effect of moving many of said runways to Lincoln Center's marbled structures. Plus, as more of fashion, even retailers, move online—Lincoln Center streams its shows, too—there's the idea that the traditional runway show is a relic.
That was underscored Thursday night at Santos Party House, the Chinatown venue where New York menswear label Highland showed its Spring/Summer 2014 collection. Santos has been the site of fashion week events before—years ago, in 2008, a still-nascent Hood By Air held a runway-style show there, with the not-yet-famous producer Kingdom DJing. But Highland transformed it into something else, draping the black walls of its boxy downstairs space with bright blue curtains, fitting it with weights and workout benches, and letting all of its sinewy boy-models pump iron, walk around, play slapjack, and high five patrons in an hour-long interactive performance piece that let revelers commune with the models while drinking Pabst. For inspiration, Highland designer Lizzie Owens (disclosure: she is a friend) imagined a disgraced star jock who turned to weed in his downfall, and it came through in the clothes: glimmering iridescent pullovers and Umbro-invoking athletic shorts were paired with fractal-inspired tie-dye tees and multicolor button-downs. My favorite among the stoner workout gear was an intricate mesh tank top in construction-cone orange that begged the question: soccer game, or party at Limelight in 1992? You could wear it to both, a day-to-evening transformation. Dudes lifted weights to ocean sounds and soothing trance music, wearing hooded white corduroy jackets, baby-pink beanies, and a sense of ease that is the hallmark of the designer.
After the collection was shown and the boys walked out, the night launched into a music showcase that underscored how important style and music are to one another, with a bill full of underground rap. Boody, the producer/DJ whose beats are all over Le1F's mixtape, played atmospheric subbass before Donchristian, another Le1F collaborator, performed a set of seductive raps from his recent mixtape, The Wayfarer. A shirtless Lakutis (disclosure: another friend) ended his own rap set by playing Taylor Swift's "I Knew You Were Trouble" in its entirety while dropping "yeahhhh" samples all over it and drooling, its own kind of performance art. Best of all was Mela Murder, a fierce rapper whose dayjob is "backup dancer for Major Lazer," and brought her own backup dancers to underscore her awesome booty anthems. If fashion week's IRL future is about having an experience rather than just being a passive observer—which you can totally do on the internet already—this was one awesome, effective approach at showing how garments are not disembodied, but are meant to live (or rap!) in.
Another approach to non-traditional fashion week is the one designer Rachel Comey took on Wednesday night: she showed her collection at a dinner party, during which the singer Justin Vivian Bond performed. Opening Ceremony, probably the most important worldwide art-retailer to hit downtown scenes in recent years, is showing in the form of pop-up shops at Pier 57, with music-related events at night. If Fashion Week is indeed on its way out, at least immersive experiences are on their way in.
Keep SPIN locked for more fashion week missives.
1.Highland SS14 at Santos Party House, New York, September 5, 2013
1/21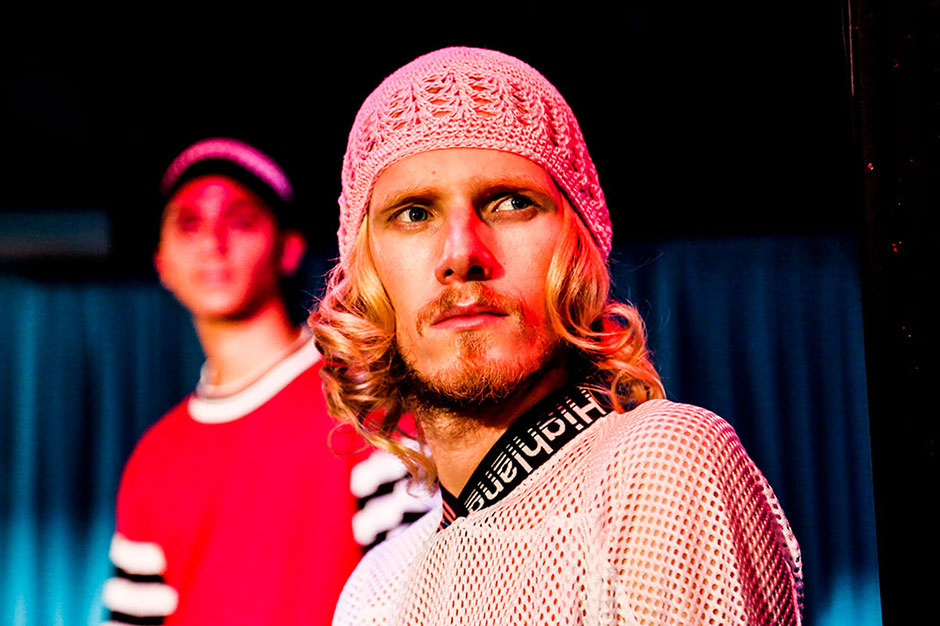 2.Designer Lizzie Owens of Highland SS14 at Santos Party House, New York, September 5, 2013
2/21
3.Highland SS14 at Santos Party House, New York, September 5, 2013
3/21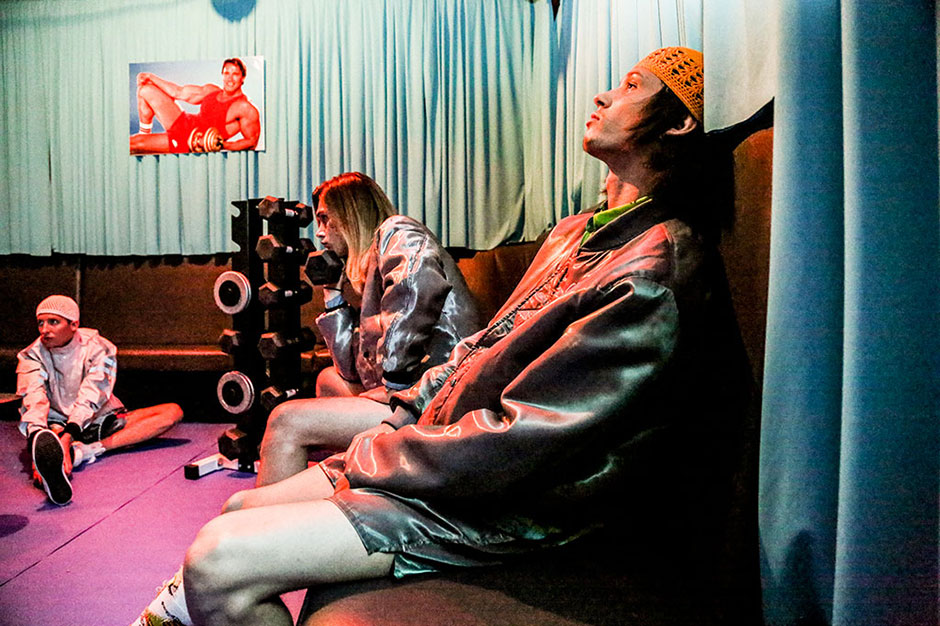 4.Mela Murder at Highland SS14 at Santos Party House, New York, September 5, 2013
4/21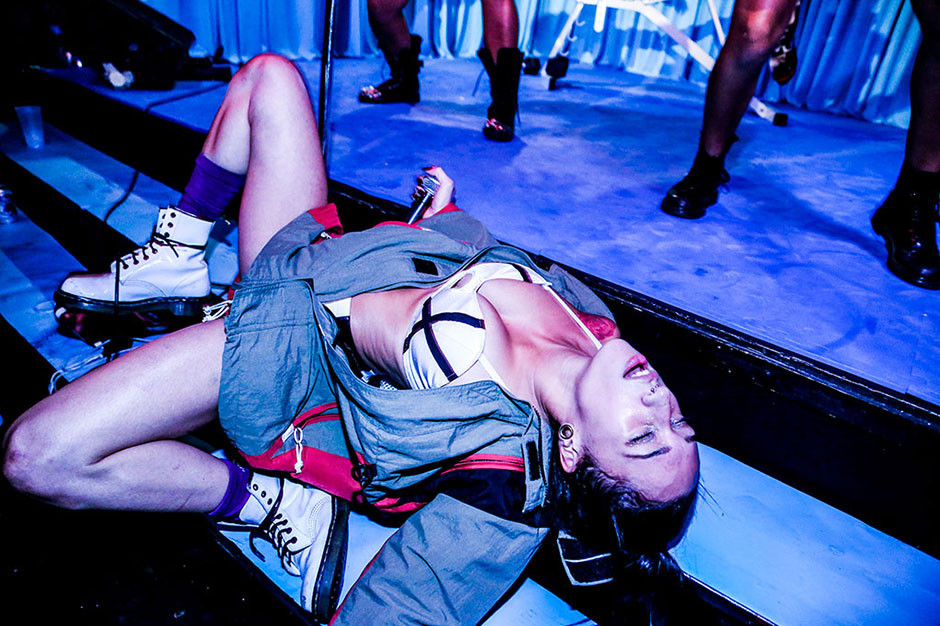 5.Mela Murder at Highland SS14 at Santos Party House, New York, September 5, 2013
5/21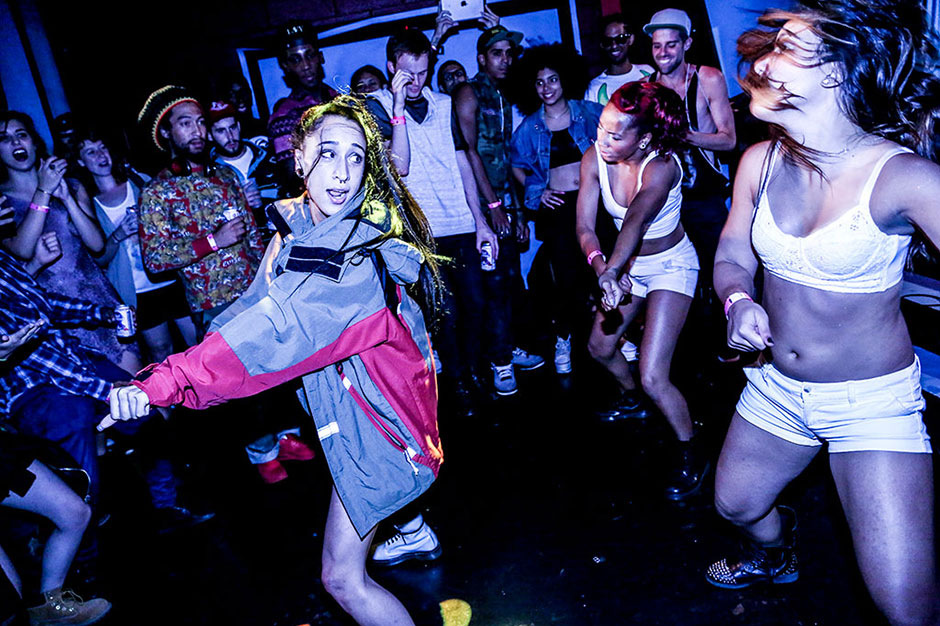 6.Highland SS14 at Santos Party House, New York, September 5, 2013
6/21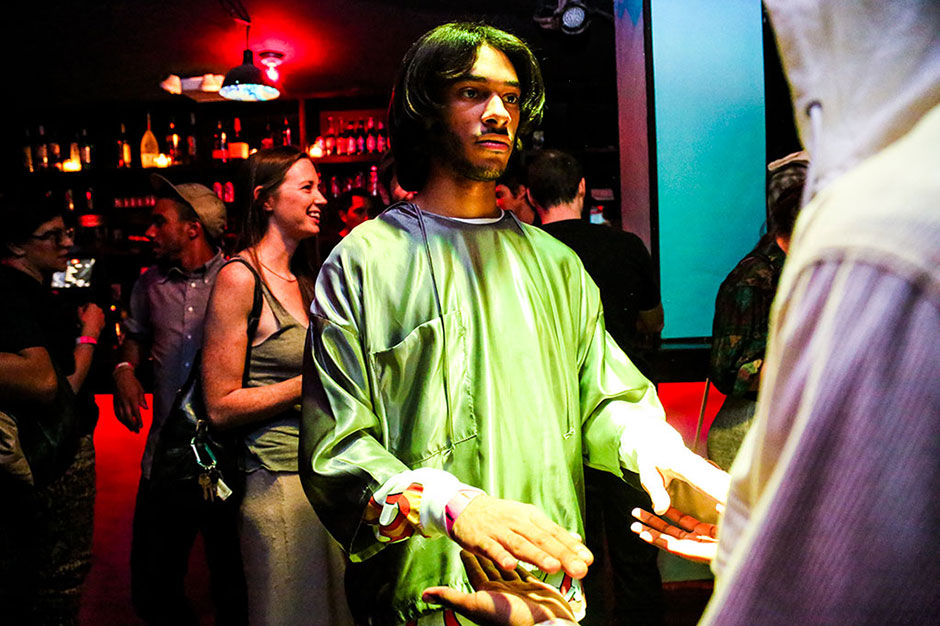 7.Highland SS14 at Santos Party House, New York, September 5, 2013
7/21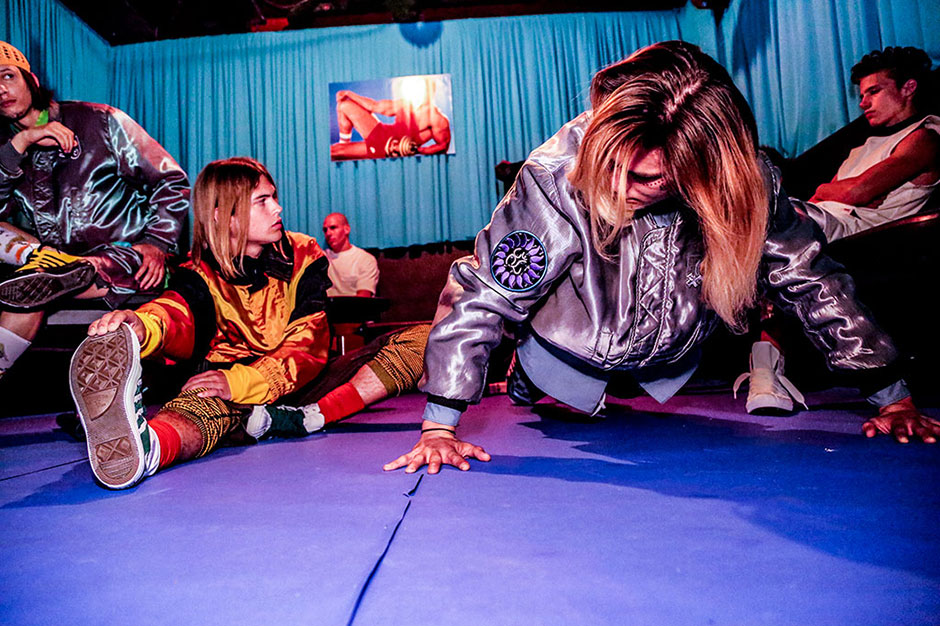 8.Highland SS14 at Santos Party House, New York, September 5, 2013
8/21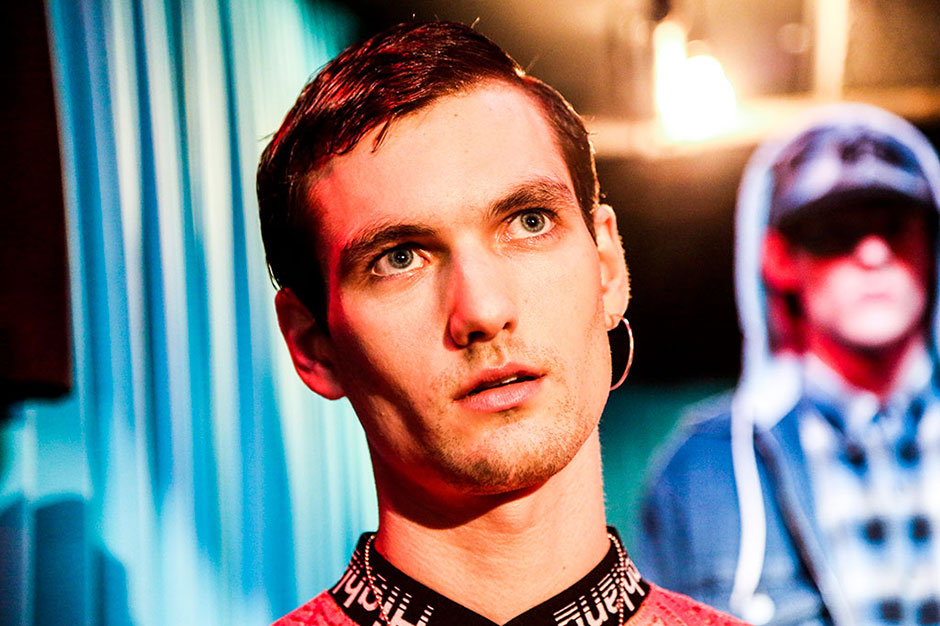 9.Highland SS14 at Santos Party House, New York, September 5, 2013
9/21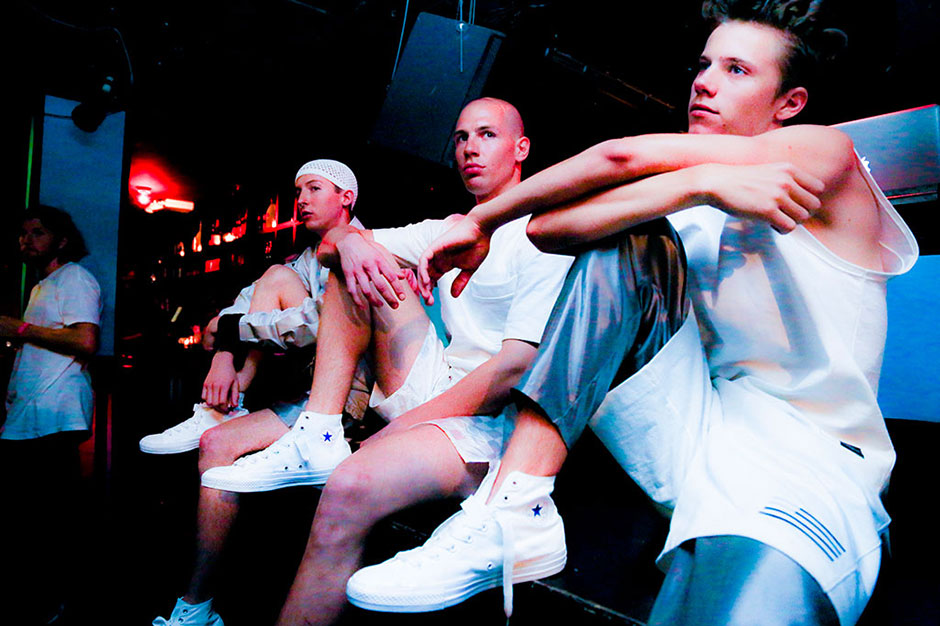 10.Donchristian at Highland SS14 at Santos Party House, New York, September 5, 2013
10/21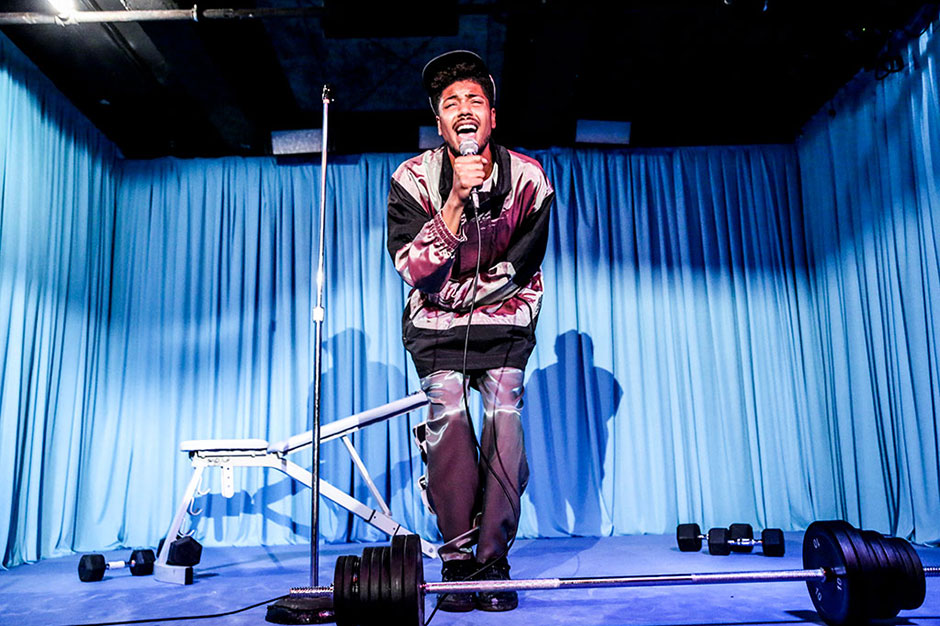 11.DonChristian at Highland SS14 at Santos Party House, New York, September 5, 2013
11/21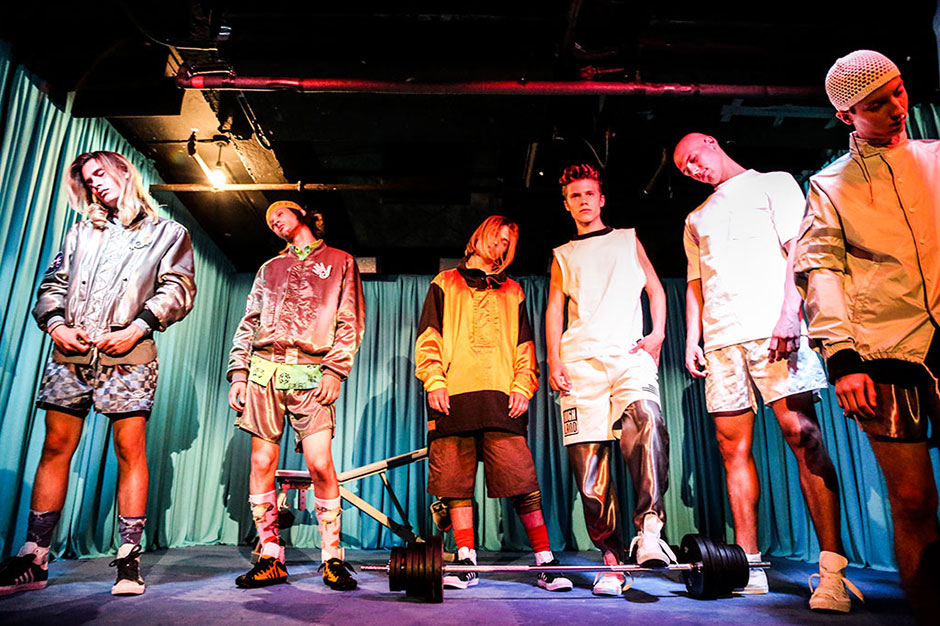 12.Highland SS14 at Santos Party House, New York, September 5, 2013
12/21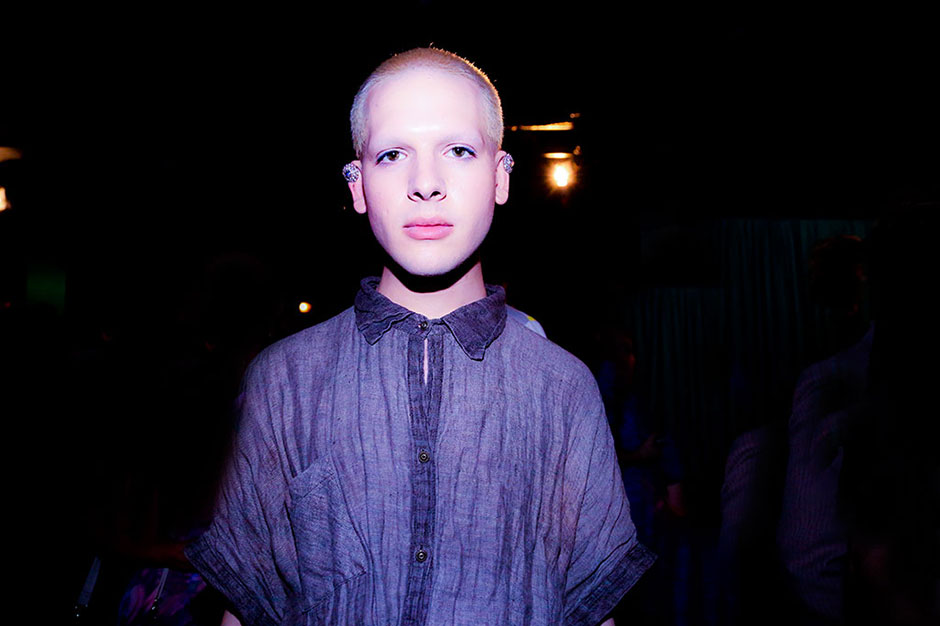 13.Highland SS14 at Santos Party House, New York, September 5, 2013
13/21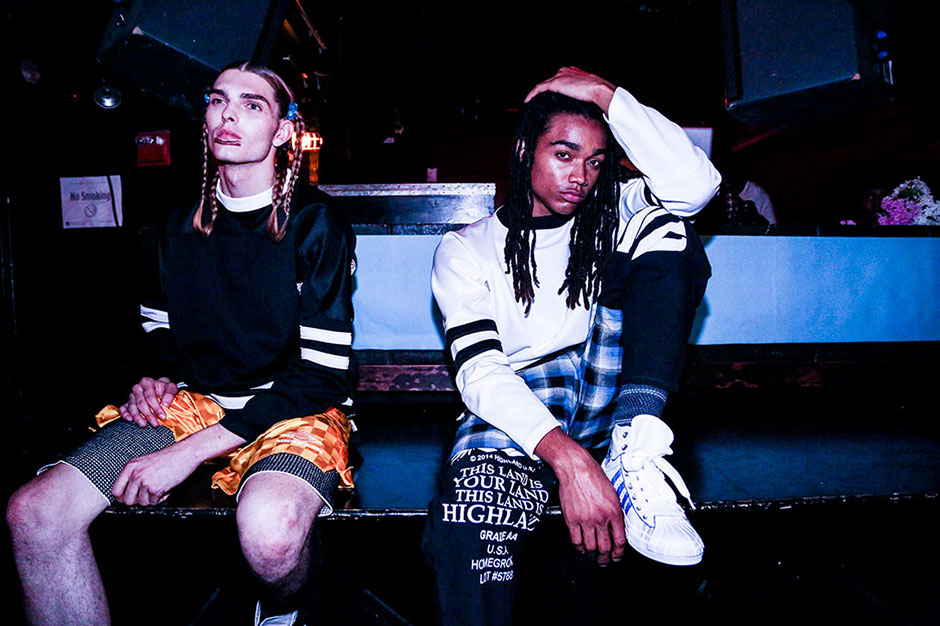 14.Lakutis at Highland SS14 at Santos Party House, New York, September 5, 2013
14/21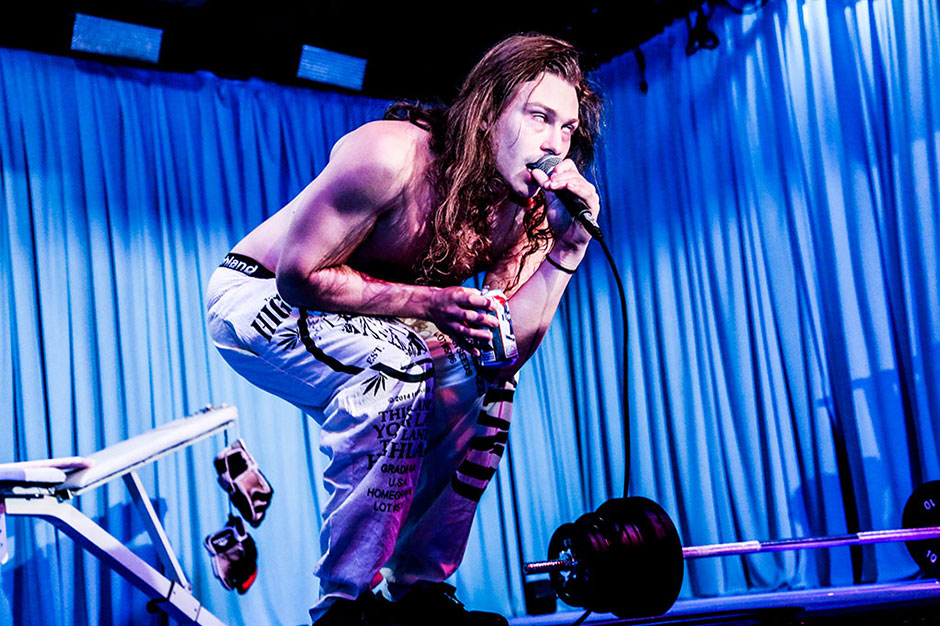 15.Highland SS14 at Santos Party House, New York, September 5, 2013
15/21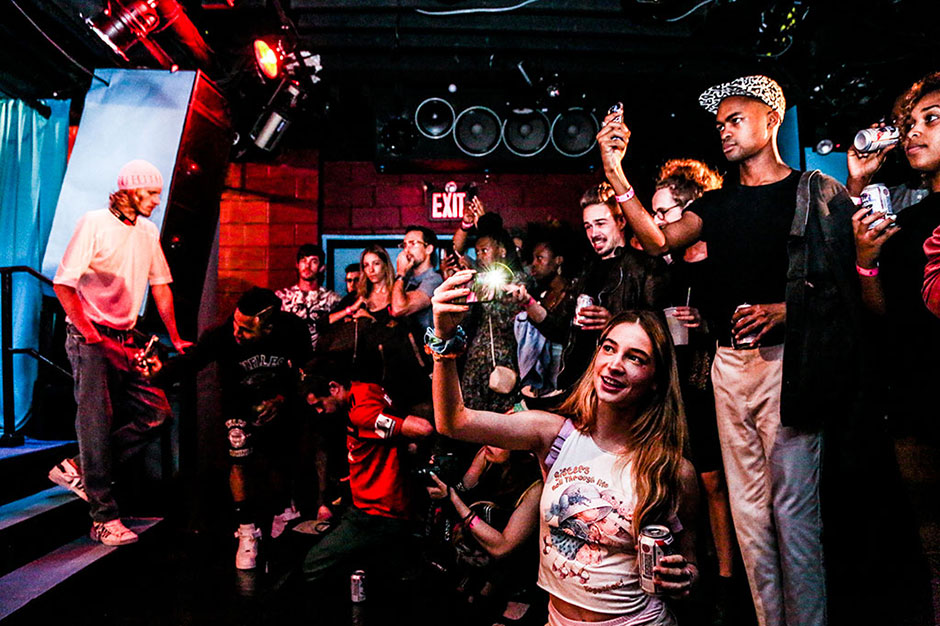 16.Highland SS14 at Santos Party House, New York, September 5, 2013
16/21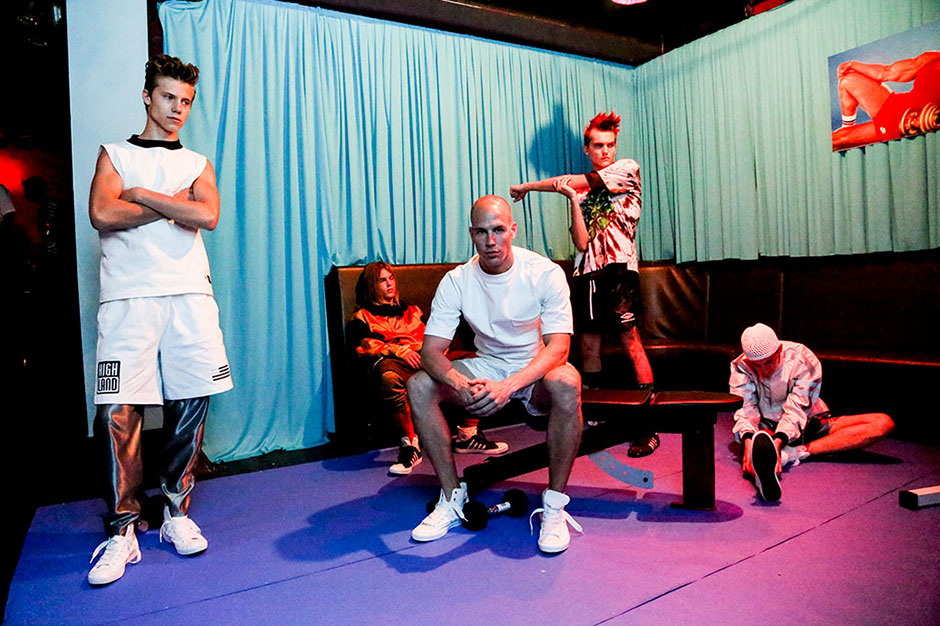 17.Highland SS14 at Santos Party House, New York, September 5, 2013
17/21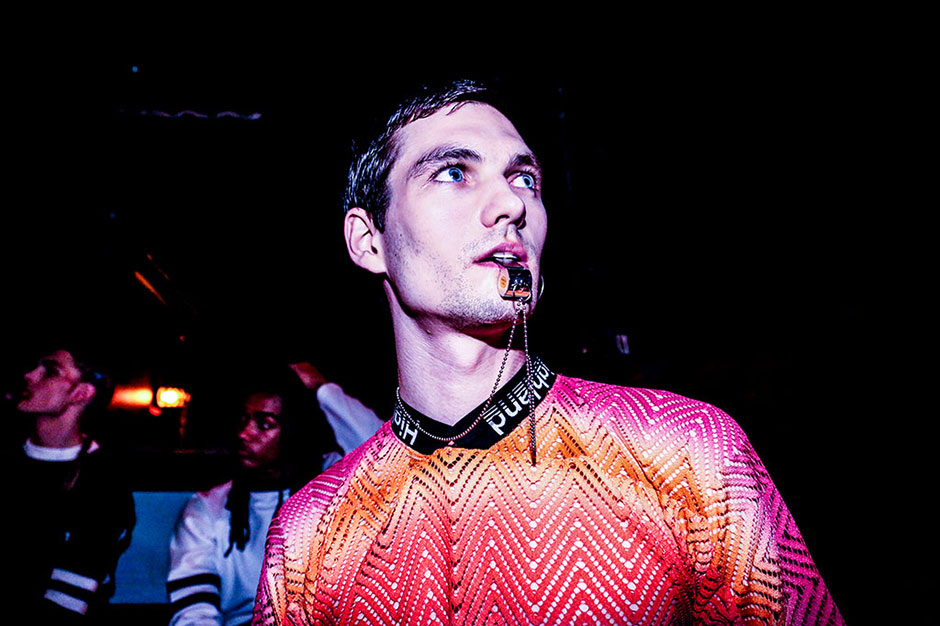 18.Highland SS14 at Santos Party House, New York, September 5, 2013
18/21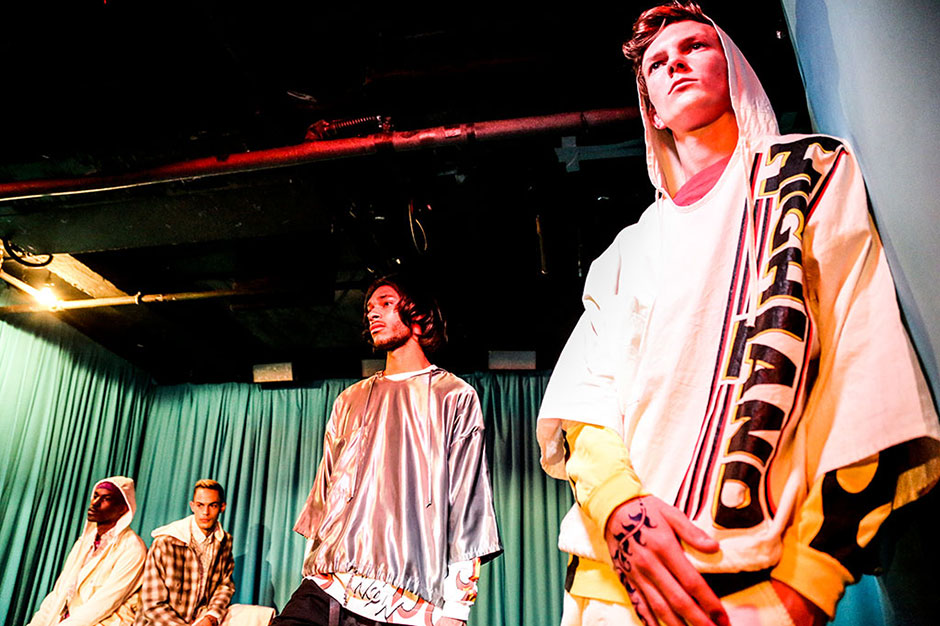 19.Highland SS14 at Santos Party House, New York, September 5, 2013
19/21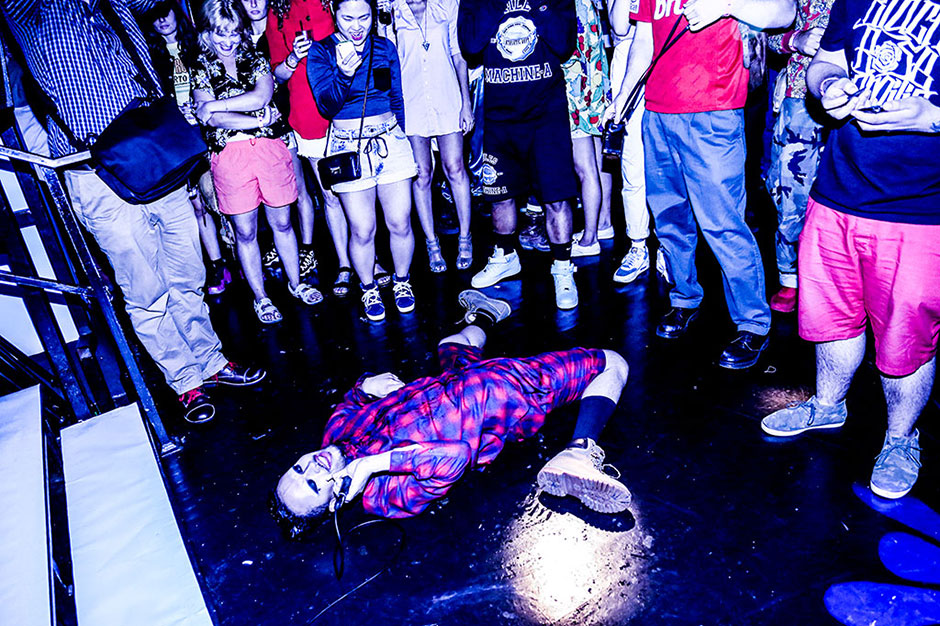 20.Highland SS14 at Santos Party House, New York, September 5, 2013
20/21
21.Cam'ron at the VFILES runway event, New York, September 4, 2013
21/21