Bloc Party claimed back in June that they'd be going on an indefinite hiatus starting this summer, but the wiry London foursome have since dropped a five-track EP (last month's The Nextwave Sessions), and now they've announced another new project, Bloc Party Tapes. Due October 15, the just-confirmed release doesn't feature new material from the band proper. Instead, it's a 15-track compilation assembled by frontman Kele Okereke for !K7's Tapes series, which has previously released exclusive mixes put together by Foals, the Rapture, and the Big Pink.
For Bloc Party's entry, Okereke has culled from genres such as post-rock, Afrobeat, dance, electro, house, and ambient. Artists highlighted on the upcoming Tapes entry include Fela Kuti, Do Make Say Think, French producer French Fries (whose "Space Alarm" delivers a "very Parisian take on booty bass," according to Okereke), and, of course, Bloc Party. Okereke offered up his very own remix of "Obscene," a slow-burner from The Nextwave Sessions.
"To me, dance music is about transcendence," Okereke said in an official statement. "I think this mix will show it's not just a passing thing. It's something that's always been there and it's something that I couldn't live without."
Pre-orders of Bloc Party Tapes are currently available through !K7, and will come with a limited-edition cassette copy. Scroll down to watch the video for "Turn It Around," a slightly skronky new single by U.K. producer Sub Focus that features Kele Okereke, followed by the Tapes cover art and track list.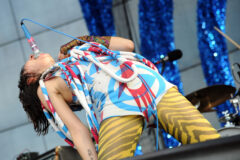 //www.youtube.com/embed/QhsIgnOi7hQ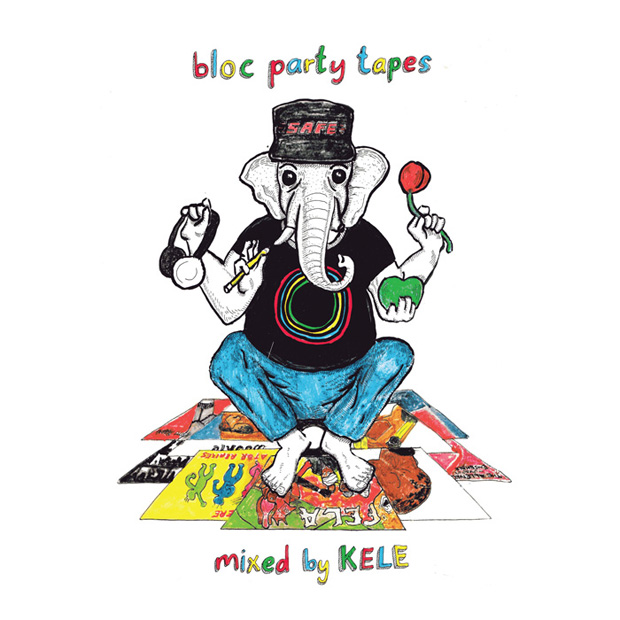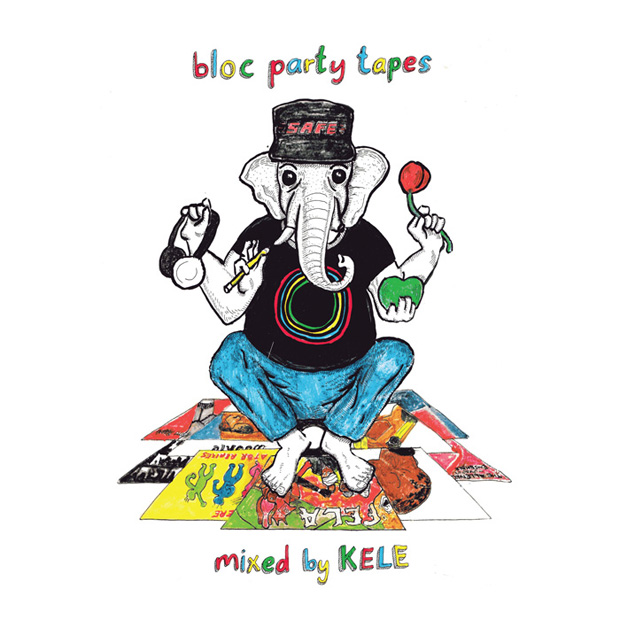 Bloc Party Tapes track list:
1. Zia / Manifesto Meditations – "Intro"
2. Do Make Say Think – "I Love You (La La La)"
3. Tweak / Tony Allen – "Leroy"
4. Wiley – "Numbers In Action (Sticky Remix)"
5. Wookie feat. Lain – "Battle"
6. French Fries – "Space Alarm"
7. Bloc Party – "Obscene (Kele Okereke Remix)"
8. Double 99 – "RIP Groove"
9. Fela Anikulapo Kuti & Afrika 70 – "Shuffering & Shmiling"
10. Torske – "Jeg Vil Være Søppelmann"
11. Larry Heard presents Mr. White – "The Sun Can't Compare (Long Version)"
12. Cajmere – "Percolator (Jamie Jones Vault Mix)"
13. Junior Boys – "Like A Child (Carl Craig Remix)"
14. Vaghe Stelle – "The Platform (Samoyed Remix)"
15. Jacques Greene – "The Look (Koreless Remix)"