Fall 2013 Preview: Indie Blockbusters, Pop Bangerz, and Even a Moby Comeback
From Eminem to Arcade Fire, from Gaga to Drake, it's one of the hottest falls in memory
Over the past decade many traditions and assumptions of the music business have fallen by the proverbial wayside, but the big harvest still happens in the fall. It's like Oscar season: the rush for Grammy eligibility and the holiday market make it primetime for blockbusters, and even if a release isn't likely to be affected by either of the above, now is still the time when audiences are most engaged.
And by any metric, Fall 2013 is shaping up to be one of the biggest in recent memory – one that will shake up the torpor of a summer defined by the smooth groove of one of its two signature songs, "Gettin' Lucky." Sure, we all say something like that every year around this time, but the deluge of sonic significance expected in the coming days, weeks and months is staggering by any yardstick — with potentially career-defining projects from established icons (from Eminem to Arcade Fire, from Gaga to Drake), hotly anticipated upstarts who may not be upstarts for long (Haim, CHVRCHES), and former titans with unexpectedly strong career-redefining releases (Nine Inch Nails, Moby). Here's a sprawling overview of what we're expecting and excited about this Fall — and for an in-depth look at 50 of the season's biggest albums, see SPIN's 50 Fall Albums That You Gotta Hear.
The forthcoming assault from Big Indie alone reads like the list of headliners from a forthcoming Coachella — and very well might be. The big Kahuna is the Arcade Fire's fourth album (possibly called Reflektor, out 10/29) – currently being held tightly under wraps. However, the clues that have surfaced so far — from the global viral graffiti campaign built around the album's title to the titillating involvement of James Murphy (in a co-production role he's already taken pains to play down) — indicate it will be another Generation-Defining Opus, as we've come to expect from the Montreal-based collective.
After many false starts, Arctic Monkey's latest AM (out 9/9) just might be the album that pushes the British act over the Stateside hump, reclaiming the careening swagger of its 2006 breakout debut Whatever People Say I Am, That's What I'm Not with sharpened songwriting and lived-in grooves of a seasoned band. Also on the comeback trail are MGMT, following their polarizing 2010 sophomore slouch Congratulations with a self-titled LP (out 9/17) that the members claim is even more experimental and electronic. M.I.A., meanwhile, seems to be splitting the difference with the long-gestating Matangi (out 11/5), coming after 2010's challenging Maya: so far, Matangi's advance singles, "Bad Girls" and "Bring the Noize," artfully walk the line between her innate provocateur and the pop hooks she sometimes seems to want to avoid.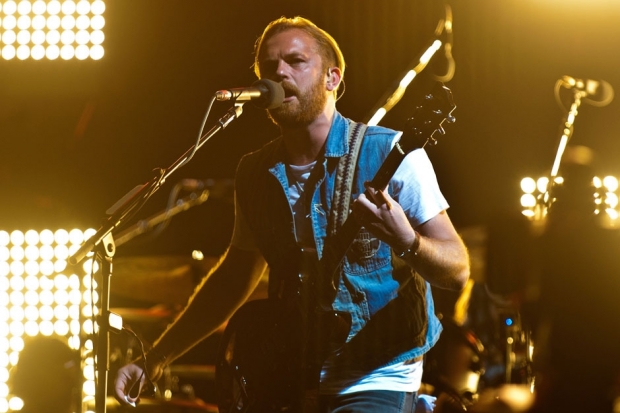 After a self-imposed sabbatical, Kings of Leon return from 2010's wobbly Come Around Sundown with Mechanical Bull (out 9/24), an album as solid as any they've made. (The group begins a national tour as well in October, culminating in a top slot at Las Vegas' gargantuan Life Is Beautiful festival on 10/26 alongside Vampire Weekend and The Killers.) And while it's not a Bon Iver album, Justin Vernon is rolling out a new LP from side-project Volcano Choir, Repave, on 9/3. But no matter the monicker, this is an album any Bon Iver fan can embrace: epic and ambitious intimately folkie and softly rocking.
Outside of the big names, there are more than enough trad indie buzz acts percolating to fill multiple side stages. Relative old-timers like Okkervil River (The Silver Gymnasium, out 9/3), Islands (Ski Mask, out 9/17), and Minus The Bear (Acoustics II, out 9/17) have new joints en route; Crystal Antlers (Nothing Is Real, out 10/15) and Crystal Stilts (Nature Noir, out 9/17) had the foresight to release their albums a month apart. Skewing a bit younger, there's the tweaked pop of Brooklyn's Celestial Shore (10x, out 9/3), the plaintive, odd heaviness of Boston's Kal Marks (Life Is Murder, 9/17), Forest Fire's "most likely to have rocked out to Meriweather Post Pavillion during senior year" jams (Screens, out 9/10), and the scrappy guitars and female caterwaul of Heaven's Gate (Transmuting, out 9/24).
We're also seeing a number of solo-ish projects from bands that recently imploded or may be about to: Body/Head, Kim Gordon's first post-Sonic Youth effort (the appropriately titled Coming Apart, out 9/10); Jonathan Rado of Foxygen's solo debut (Law and Order, out 9/3); and Cursive frontman Tim Kasher's third solo effort Adult Film (out 10/9). Additionally, there are also the reunions we didn't quite see coming: after a successful tour in 2011 after an eight-year hiatus, Washington, D.C.'s beloved '90s indie outfit The Dismemberment Plan are set to release a full album of new music, Uncanney Valley (out 10/15); it'll be followed by a short spate of festival appearances and club shows — the last time the band's faithful following can catch them in 2013, and possibly ever.
Even bigger is the onslaught of major hip-hop releases, with new albums expected from Drake (Nothing Was The Same, out 9/24), Eminem (The Marshall Mathers LP 2, 11/5 – executive-produced by Rick Rubin and Dr. Dre), Rick Ross (Mastermind, 11/11), and Wacka Flocka Flame (Flockaveli 2, 11/11). And it wouldn't be fall without rumblings that Dr. Dre's own ridiculously delayed Detox will be out by the end of the year; likewise, it's possible that moniker-sharing MCs Azealia Banks (Broke With Expensive Taste, release date TBA) and Iggy Azalea (The New Classic, also TBA) might actually go head to head.
Full-lengths from 2 Chainz (B.O.A.T.S II: Me Time, 9/10), Future (Honest, out 11/26) and Pusha T (My Name Is My Name, date TBA) are also hotly anticipated — but let's face it, Fall 2013 most likely belongs to the weirdoes on the mic. Don't be surprised if Detroit's ace oddball MC Danny Brown hits a career high with new album Old (out 9/30), and Brooklyn's staunchly indie Flatbush Zombies will be Better Off Dead (out 9/11).
R&B also appears to be at its most adventurous point in recent memory, with fresh albums from renegades of female funk like Janelle Monáe (The Electric Lady, out 9/10) and Solange (TBA). Possibly most anticipated, however, is the first official album from mysterious Canadian soul maverick The Weeknd (Kiss Land, out 9/10) following a series of acclaimed Internet releases; to support it, The Weeknd also embarks on a six-week North American tour starting 9/6.
Surprise indie icon R. Kelly follows his recent festival appearances and Phoenix collaboration with the classily titled Black Panties (TBA); meanwhile, the endlessly gestating, still untitled and release-date-less new album from the reclusive genius that is D'Angelo is also supposedly on the docket, too — but then again, we'll believe that when we see it. Jazzbo collective the Robert Glasper Experiment follows up its 2012 release Black Music — which startlingly took the Grammy for Best R&B Album over R. Kelly and Anthony Hamilton, and featured an unclassifiable, incandescent cover of Nirvana's "Smells Like Teen Spirit" — with an even-more ambitious sequel, Black Music II, out 10/29); it's possibly the only record that will ever feature both The Cosby Show's Malcolm Jamal-Warner and Fall Out Boy's Patrick Stump.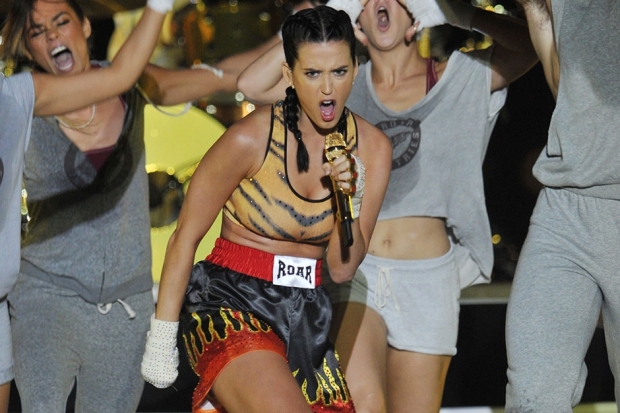 Mainstream pop seems to be particularly girl-powered this season, with the return of Lady Gaga, currently in full-saturation album-buildup mode (ARTPOP, out 11/11). Likewise, Katy Perry returns with Prizmatic on October 22, and Miley Cyrus guaranteed even more scrutiny of her hey-I'm-an-adult makeover Bangerz (out 10/8) with a VMA appearance you may have heard about. Swedish duo Icona Pop aim to follow "I Love It" with an album of shiny chantalongs on This Is…Icona Pop (out 9/24).
Shifting into the roots realm, we've got marquee releases from genre mainstays like Neko Case (The Worse Things Get, the Harder I Fight, the Harder I Fight, the More I Love You, out 9/3), Richard Buckner (Surrounded, 9/3) and one of the deepest efforts of Bill Callahan's career, Smog or no (Dream River, 9/17). We've also got Deer Tick's self-awarely titled Negativity (9/17), The Head and the Heart (Let's Be Still, out 10/15), and the Grammy-friendly Avett Brothers (Magpipe and the Dandelion, out 10/15). The most unique record in the acoustic strum zone, however, looks to be the soundtrack to the Coen Brothers' cinematic exploration of the '60s Greenwich Village folk scene, Inside Llewyn Davis (out 11/29), which promises to be a fascinating film even if the prospect of Marcus Mumford and Justin Timberlake collaborating on Irish folk ballads verges on worst-nightmare territory (at least on paper).
The Fall also sees neo-garage on the rise, thanks to handful of releases from artists that both typify and transcend the label. Relative veterans King Khan & the Shrines serve up their third album Idle No More (out 9/3 and streaming on SPIN.com), while the songwriting of Miami, Florida's psych-rockers The Jacuzzi Boys sprawls well beyond the garage door on the group's upcoming eponymous effort for Hardly Art (out 9/10). Across the pond, things are heating up for garagiste arrivistes as well: Sweden's Holograms, meanwhile, exude a shouty angularity that evokes post-punk greats like Wire on the band's sophomore full length, Forever (out 9/3), while U.K. trio TRAAMS combines howling vocals and brittle guitars to great effect on debut Grin (out 9/24). The prolific Ty Segall, however, remains the don of this domain: while Segall has often been the post-Nuggets poster boy, he indulges his heavier side with unveiling of his prehistoric hard-rock project FUZZ (self-titled, out 10/1).
The '90s redux isn't just due to the 20th anniversary of the watershed year of 1993: A boatload of icons from the era have stepped back into the spotlight. Of course, Trent Reznor has revived Nine Inch Nails in a big way with Hesitation Marks (out 9/3) and a massive U.S. tour that began last month and spans from stadiums to arenas to at least one small club (check out SPIN's long interview with Trent from late summer here). Continuing this theme, Lightning Bolt, the new studio album from Pearl Jam, arrives 10/14, with a 25-date jaunt of massive North American venues to follow on its heels. Mazzy Star even have a new album (Seasons of Your Day, out 9/24) that's nearly on a par with the L.A. duo's early '90s hushcore classics. On the more indie side of things, there's also new material on the way from more obscure '90s college-rock/indie stalwarts like Sebadoh (Defend Yourself, out 9/17), The Dead C (Armed Courage, out 9/3), Bailterspace (Trinine, out 10/1), Polvo (Siberia, out 10/1), and Quasi (Mole City, out 10/1).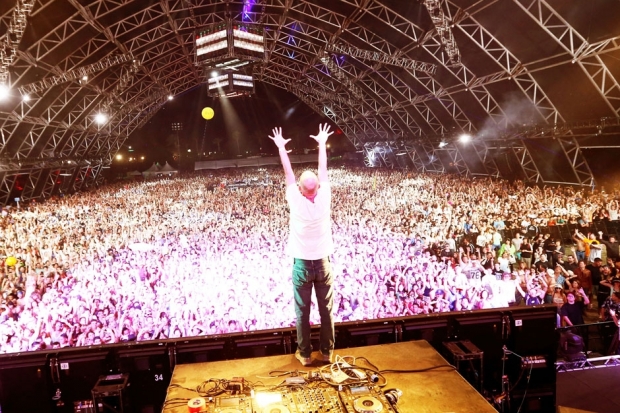 And another '90s icon is making an unexpectedly strong comeback: Moby's upcoming album Innocents (out 10/1) is one of the strongest outings of the year. That a Moby renaissance might be in the offing became clear when his set at 2013 Coachella's dance tent was one of the festival's most packed and well received by ravers across all age groups. As such, Innocents provides the uplifting, symphonic electronica (symphonica?) that defined the DJ/producer's 1999 breakthrough LP Play, at the same time pairing him with an unexpected group of guests like Flaming Lips' Wayne Coyne, dark crooner Mark Lanegan, and Eminem collaborator Skylar Grey.
On more mainstream EDM terrain are new albums from big-room heavyweights like Kaskade (Atmosphere, out 9/10) and Aviici (#True, out 9/17), the latter featuring the bluegrass-soul-electro-house hybrid smash, "Wake Me Up." And although the Electric Zoo festival was cut short last weekend after two apparently drug-related deaths, at press time the massive dance fests schedule for the Fall were still on track: The Puerto Rico edition of the notorious Electric Daisy Carnival (9/13 – 9/14) with speaker-shuddering headliners like Knife Party, Pretty Lights, and Zeds Dead; the Breakaway Music Festival in Columbus, Ohio on 9/14 and Dallas, Texas on 9/21, with Bassnectar, Danny Avila, and Porter Robinson alongside hip-hop titans Juicy J and Kendrick Lamar; and TomorrowWorld with top-shelf turntable talent like Afrojack, Tiesto, and Benny Benassi descending on the previously unheralded electronic-music capital of Fairburn, Georgia for three decadent days in September (9/27 – 9/29).
But the real question this Fall is who the breakout acts might be. Two top contenders are Haim, a trio of sisters from L.A. whose stellar debut, whose shiny California pop-rock on its debut (Days Are Gone, out 9/30) manages to evoke indie-pop and Fleetwood Mac at the same time. Likewise, the irresistibly catchy synth-pop of U.K. trio CHVRCHES proved a sensation at SXSW and subsequent U.S. tour dates, and look likely to follow that momentum into the mainstream with first album The Bones of What You Believe (out 9/24).
Closer to the margins, (and not to play the "who will be the next [blank]?" game), the blistering, bluesy, hard rawkin' squall of Deap Vally has the L.A. duo posited as "the next White Stripes" (Sistrionix, out 10/8), while the female/male duo lineup, relentless industrial rhythms, and icy affect of Youth Code's self-titled indie effort (out 9/3) slots them into the "next Crystal Castles" category.
Pant … wheeze … there are several dozen more releases we could highlight, but what's life without a few surprises? Will all of the above live up to their billing? Will the real story of the season be something none of us saw coming? That's what Decembers are for: the Year in Review!