An edict went out on July 17: Jay-Z shall now be known as Jay Z. No hyphen. The Magna Carta Holy Grail rapper had been using the new stylization for years, but label sources reportedly made it official to Billboard's editorial director. Last night, Drake shared the track list for September 24 album Nothing Was the Same, and he brought the punctuation back.
It's unclear whether "feat. Jay-Z" on Drake's track list is a simple error, a graphic-design preference, or a sign about what Hova wants us to call him now. But until the actual music arrives, that's one standout impression from the track list. Anther is the presence of a song called "Wu-Tang Forever" — yup. And then there's the fact that the album appears to be notably light on guest spots: Aside from Jay, there's one track with Lil Wayne's "No Worries" hook man Detail; otherwise, a whole lot of Drake featuring Drake.
Beyond that, it's notable how little of the material on the album has been part of Drake's 2013 torrent of tracks. The portentous, self-mythologizing "Started From the Bottom" is on there, as is the effortlessly smooth "Hold On, We're Going Home" (which actually has a guest, Majid Jordan, who isn't credited on the track list). "All Me," released with a 2 Chainz verse, is on there as deluxe-edition bonus, though, again, there's no mention of Tity Boi on the track list. But that's it: No "Girls Love Beyoncé," "The Motion," no "Jodeci Freestyle," no "5AM in Toronto." What? Not even the song that coined the phrase "Drake featuring Drake"?
Previously, Rolling Stone reported that Lil Wayne, Jay Z, and Hudson Mohawke would be on the album. Mohawke's song "Connect" is on the track list (no credit, natch). Drake's usual producer Noah "40" Shebib again reportedly produced most of the record, though hit-Boy, Boi-1da, Detail, and others are said to have contributed. James Blake was reportedly present at some point during recording, though he — see the pattern? — also isn't listed below.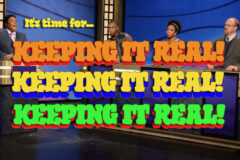 No word, either, on a potential bonus track called "Heat of the Moment," which XXL quoted Drake as saying would appear and feature his father, Dennis Graham. And according to GQ, album opener "Tuscan Leather" uses a Whitney Houston sample. Of course, she's not listed below, either.
So there may be some surprises to come. Possibly even ones that don't involve Jay Z and that character on your keyboard that looks sort of like a dash.
Nothing Was the Same track list:
1, "Tuscan Leather"
2. "Furthest Thing"
3. "Started From the Bottom"
4. "Wu-Tang Forever"
5. "Own It"
6. "Worst Behavior"
7. "From Time"
8. "Hold On, We're Going Home"
9. "Connect"
10. "The Language"
11. "305 to My City" (feat. Detail)
12. "Too Much"
13. "Pound Cake" (feat. Jay-Z)/"Paris Morton Music 2″
14. "Come Thru" (deluxe edition bonus)
15. "All Me" (deluxe edition bonus)