Drake's Nothing Was the Same has sprung a leak more than a week before its September 24 release date, and that includes the Toronto rapper-singer's collaboration with Jay Z. Album closer "Pound Cake/Paris Morton Music 2" stretches for more than seven minutes, and as usual with Drizzy's recent material it's likely to please his current and new fans while raising eyebrows from rap traditionalists. See also preorder freebie "Wu-Tang Forever," on which we'll have more to say a in moment.
After a gruff spoken-word introduction about recording in the old days, the first part of the song sets verses from Drake and Jay over moody post-dubstep, here centered around what sounds like a sampled vocal loop from Ellie Goulding. Jay's voice has more of a grainy distance on it than in his own recordings, but a certain opulence comes through as he juggles pop-culture references and foreign languages. The moment is framed as something of a symbolic passing of the torch, as the "Paris Morton Music 2" section sees the former child actor proclaiming his once-in-a-generation greatness amid upscale-retail piano tinkling. The closing line is also the album's title; the tone is neither rueful nor celebratory as much as simply matter-of-fact.
As for fellow Nothing Was the Same track "Wu-Tang Forever," the Wu-Tang Clan themselves are planning to release a remix of the song. Founding Wu member U-God told Vibe the group has already recovered verses over Noah "40" Shebib's mellow instrumental, which samples "It's Yourz," from the Staten Island rap crew's 1997 album Wu-Tang Forever. The Wu-Tang Clan's official Twitter account has been supportive of Drake's track, though Inspectah Deck tweeted some criticism.
Despite the leak, Drake has been in commanding form recently. On September 13, he and SBTRKT vocalist Sampha debuted Nothing Was the Same song "Too Much" on Late Night With Jimmy Fallon. Other tracks already streaming from the album include "Started From the Bottom" and "Hold On, We're Going Home," the latter of which has been covered by everyone from Blood Orange to Arctic Monkeys.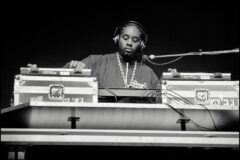 In other Wu news, Arizona-based State Bicycle is selling a $599 Wu-Tang Clan bicycle. Drake might not be the person to blame for any besmirching of legacies here.
https://youtube.com/watch?v=eT-mTCPBcGY%3Ffeature%3Dplayer_embedded