Robin Thicke's vaunted powers of seduction have failed with Marvin Gaye's family. As Billboard reports, citing "knowledgeable" sources, Thicke offered the late soul great's heirs a six-figure amount to settle their copyright claims, and they rejected him. An unfamiliar feeling, we're sure.
The dispute concerns Thicke's massive hit "Blurred Lines," which the singer has acknowledged was inspired at least in part by Marvin Gaye's 1977 "Got to Give It Up." Thicke, along with his collaborators on his self-titled album's title track — Pharrell and T.I. — made the settlement offer after Frankie Christian Gaye, Marvin Gaye III, and Nona Marvisa Gaye complained of plagiarism.
The revelation of the settlement offer may help explain why Thicke and his team preemptively sued Gaye's family to protect "Blurred Lines." The news also adds context to Gaye III's recent interview with TMZ, where the legend's son strongly hinted he would sue but repeatedly declined to say he was actually going through with it. Coincidentally, the interview also brought up Thicke's 2009 song "Million Dolla Baby." If six figures aren't enough, that title might've been more relevant than we knew.
Here are "Blurred Lines" and "Got to Give It Up" again.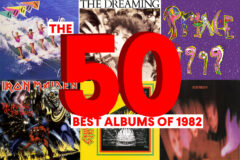 https://youtube.com/watch?v=RA01pdI0jng%3Ffeature%3Dplayer_detailpage
https://youtube.com/watch?v=fp7Q1OAzITM%3Ffeature%3Dplayer_embedded