A$AP Ferg, "Hood Pope"
The A$AP Mob are good to great at making highly derivative, high-profile versions of other peoples' under-the-radar idiosyncratic rap songs. It's just what they do. And on "Hood Pope," from the A&R-cultivated cult weirdo and former fancy belt designer A$AP Ferg, the blueprint is Chief Keef's Eno-trap Finally Rich bonus track, "Citgo." The elements are there: a beat that's snap-and-crack aggressive and downright gorgeous at the same time, and a sing-song, about-to-fall-apart rap-talk mumble. Still, Ferg injects some New York teach-the-youth real talk here, particularly on the final verse, which feels like a terse, Tumblr-ized take on Wu Tang Clan's "Tearz," with all of the Wu's verbose lesson-planning replaced with topic-sentence declarations about the results of street life: "You talking about you riding with them / And fighting with them, those ain't your friends / You dying, lying on cement, momma be crying, 'Don't take him'." It's a lonely, frustrated song from a rapper who doesn't need to make a song like this.
//www.youtube.com/embed/GtNqtgL754I
Doobie Brothaz, "John Legend"
ST 2 Lettaz (he of the now-defunct G-Side) and all-caps Alabama nutbar Jackie Chain are working together under the legendarily silly name the Doobie Brothaz. The first line from Jackie goes, "I smoke a lot of marijuana / No wife or kids, no baby mama drama." You get the picture. It's a Block Beattaz production, though, stripping sounds-awesome-when-you're-stoned music for parts, incorporating a Dr. Dre "XXXplosive"-like guitar whine, a Sleepy Brown with OutKast-esque hook, a few Philip Jeck-ish found-sound pops and hisses, and, of course, plenty of Huntsville rap sci-fi sounds. In particular, Chain is developing a kind of suburban-pimp mythos that seems to be gunning for Insane Clown Posse's delightfully limited Faygo-and-pro-wrestling worldview: Arnold Palmers, sipping on Coors, presumably not-grounded-in-real-life boasts of speeding down the Autobahn. It's a modest weed song that rejects Wiz Khalifa and others' pot-party raps for a far-too-blown-to-even-get-off-the-couch aesthetic.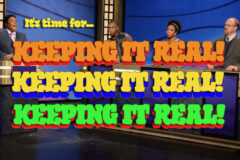 Drake, "Hold On, We're Going Home"
Okay, so Drake tries to do his own version of Miguel's globby R&B soul-glow hits (mostly targeting "Adorn"), and ends up with what sounds like a dance-friendly Soundcloud remix of say, Toto's "Africa" or something? Gigamesh's propulsive, maudlin remix of Fleetwood Mac's "Dreams" comes to mind, as well. These Majid Jordan guys sure can get their chillwave on! This is Drake's most spare and John Carpenter-ian song since Thank Me Later's "Find Your Love," and possesses some of that song's OCD complainer-and-codependent-douchebag tendencies. From "Find Your Love": "I better find your loving, I better find your heart"; "You better pay attention and get what you've been missing." And now, from "Hold On, We're Going Home": "You're a good girl and you know it / You act so different around me"; "I know exactly who you could be"; "It's hard to do these things alone." A little less of a Mark Wahlberg-in-Fear vibe, here, though; it's an almost happy midtempo jam with some light-at-the-end-of-the-tunnel posi-vibes swirling all around.
Future Brown ft. Tink, "Wanna Party"
Future Brown consists of Fatima Al Quadiri (who flipped EDM trap and its gentrified gunshot sounds on her Gulf War trauma record Desert Strike), Nguzunguzu (the austere Los Angeles production and DJ duo who are equally informed by Teddy Riley and Terry Riley), and J-Cush (found of avant-footwork benefactor label Lit City Trax). What happens when these three get together is pretty much what you'd imagine: half-thumping and half-glitching Windows screensaver music dropped into the club. Also, somehow MikeQ was involved in this production as well? A decidedly Yeezus-like more-people-to-make-fewer-sounds approach here, it seems. Wisely, they chose Chicago rapper Tink to pen a leave-me-alone-while-I'm-partying anthem, wherein we learn that club-goers need to shut up, but they're also not being "loud enough." Also everyone does lots and lots of shots, and in a nod to Ke$ha's "Die Young," Tink reminds everybody that they should "Get fucked up while [they] can."
Mr. Ride Thru Tha D, "1996"
2013 trendwatch! It's the year of European perfect-mistake hip-hop. See Polish producer Young Ravisu making "Citgo" for Chief Keef after the rapper found him via YouTube, the Russian trap mixtape Trappin' Outta Russia, and Swedish Internet curio Yung Lean. All of these are strange, just-a-little askew takes on American hip-hop subgenres, Euros getting the rap they love wrong in all the right ways. Kind of like how Krautrock sounded so delightfully odd because it was dudes doing blues-based rock with the tools of a musical heritage disconnected from the blues almost entirely? On young scrappy Dallas rapper Mr. Ride Thru Tha D's latest mixtape, Smoke & Ride, he works with producer Heartbeatz, whose real name is Florian Weisner and is based in Nuremberg, Germany. "1996," then, is an interpretation of country rap tunes by way of a rapper who was just five years old in 1996, but knows the snarl of the Dirty South gangsta rap of that year quite well, and a beatmaker who is 5,000 or so miles from Texas, but has slavishly studied slow-rolling Southern producers like Pimp C and Mike Dean.