Washington D.C. resident Stanley Young and his seven children have been living in a hotel for the past two weeks after a fire forced them out of their apartment. Young is an unemployed construction worker who is also a single parent (his wife died nearly a year ago), and he has so far been unable to find a place that fits his sizable family. Enter Nas, who, after hearing of the family's plight, has started a fundraising page on the site Crowdtilt in order to help the Youngs find a permanent residence. Nas has currently raised nearly $40,000, with nine days left to reach an ultimate goal of $50,000. (Like Kickstarter, the Youngs only receive the funds if a set goal is matched. That goal was $15,000, but Nas is still targeting $50,000.)
Nas has personally donated $10,000 to the fund, and recently posted this note to the page:
I am also a single father, and we don't get enough credit in this country. I'm committed to helping Stanley and his eight (yes 8!) kids. Moreover, I believe and hope that we should all, as a community, come together to help our fellow American men and women when they need us in desperate situations like this. See if you can't find a few dollars to help the Youngs get back on their feet with me. We need to raise enough to extend their stay, and maybe even afford a down payment on a new house or something.
This is real. It is me. I'm putting in $5,000 myself. Never done something like this, but I have faith that our American community can pull together a miracle for this strong family who needs our help right now.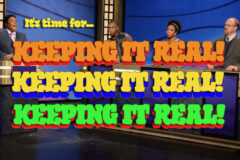 Below is a news story about the Youngs from WJLA in D.C. from before Nas began his fundraising campaign.