According to false gossip reports, Girls star and artist Jemima Kirke was kicked out of Jay Z's "Picasso Baby" performance art taping for acting "nuts."
In the short film Hova released following his celebrity-filled, six-hour performance of the Magna Carta Holy Ghost song, Kirke can be seen hugging the seemingly surprised rapper from behind. "She was acting totally nuts!" a source told the New York Daily News. "She kept jumping on his back like a little monkey. Someone was screaming, 'Get her off of him!'"
Common sense tells us that this incredibly dramatic moment probably would have made the final cut of the short film, which it didn't, as it's way more interesting than some of the other stuff that happened. Plus, if she was acting up, why would Kirke appear in the credits as a featured guest?
Well, as the Huffington Post reports, the whole thing is, in fact, a load of crap. Just check the following tweet by the film's director, Mark Romanek:
I hope she doesn't mind me saying so, but these absurd rumors about Jemima Kirke's behavior at the PICASSO BABY shoot are utter bullshit.

— mark romanek (@markromanek) August 7, 2013
And there she is in the credits. Watch the entire film below.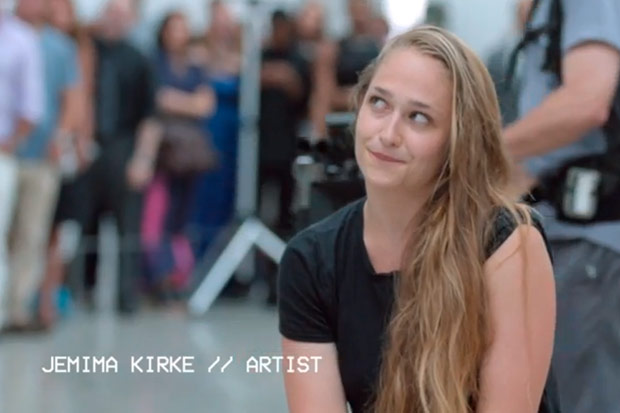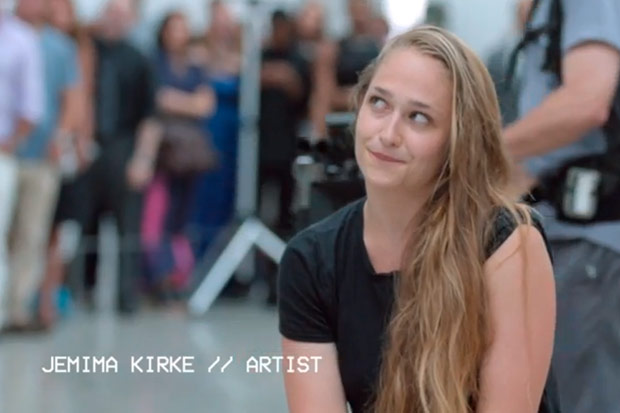 //www.youtube.com/embed/xMG2oNqBy-Y