James Brooks, the former Elite Gymnastics songwriter and producer who last week released a new EP as Dead Girlfriends, has changed the name of his project. The Stop Pretending EP will now be credited to Default Genders, he wrote in a Tumblr post, apologizing and saying the previous name "had an effect i didn't want." (For more, please check out SPIN's feature Dead Girlfriends' 'On Fraternity': A Roundtable.)
As Stereogum notes, Default Genders' previous band name alluded to a speech by radical feminist Andrea Dworkin, who said women's advancement in society could be measured if "we count the dead" and look for a "meaningful" decline in the number of victims. Brooks, who had long used the Dead Girlfriends title for his Tumblr, previously acknowledged it was "sort of an unpleasant name," but he also cited a Roseanne episode in suggesting he wanted something that might upset parents. (Elite Gymnastics itself was a reference to the controversial noise band Whitehouse.)
Brooks' latest post contains an apology: "i apologize to anyone who's inconvenienced by this but especially to anyone who was upset or offended or grossed out by the old name, and to the other band that was using the name first." He added that "i sincerely am sorry."
In an earlier interview with Flavorwire, Brooks hinted he might change the name. "I care deeply about the stuff I make, but the name I have to put on songs in order to prevent people from thinking they're the work of Simpsons producer James L. Brooks is not one of the main things I care about," he said.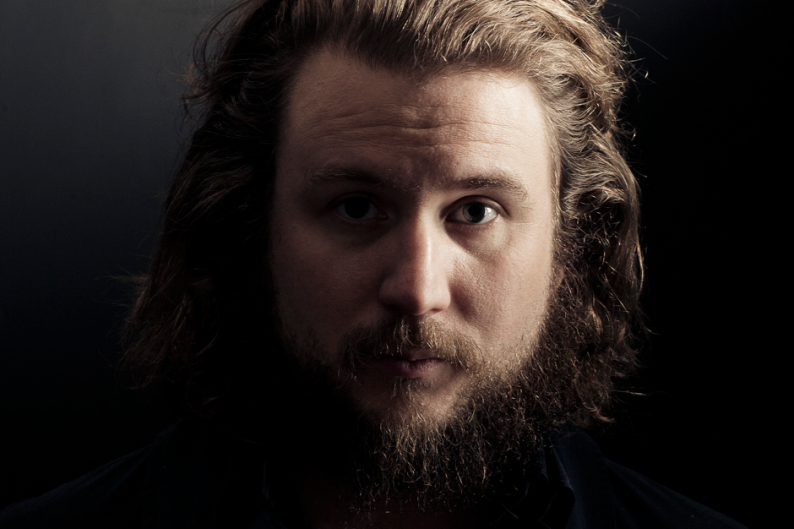 Separately, Brooks has also shared the first lyric video under the Default Genders name, for Stop Pretending's title track. Though "On Fraternity" sparked the broader debate, "Stop Pretending" is the EP's most striking song. "You say you can't be soft if you wanna be punk / Fine, cool, whatever, thanks for clearing that up," Brooks sings, in a conversational style recalling acknowledged influence Taylor Swift. The airy, sample-driven production is reminiscent of Land of the Loops' "Multi-Family Garage Sale" or Eels' "Fresh Feeling." As for the clip, we mostly see the lyrics set against a background of plant life, until some closing footage of an adorable cat.
Check out Brooks' Tumblr post below.
this is a post where i tell you that i have officially changed the name from "dead girlfriends" to "default genders"
the name sort of had an effect i didn't want, and it took me a little while to think of another phrase i could use that contained words that start with D and G so the artwork with claire's drawing would still make sense. it doesn't roll off the tongue as easily but thematically it makes more sense i guess
i'm in the process of changing all the URLs and stuff that it's possible to change, changing the name in the actual artwork and website header and stuff will take me longer and i can't do anything about the press that's already out there with the old name, but it will probably come out in the wash eventually
i apologize to anyone who's inconvenienced by this but especially to anyone who was upset or offended or grossed out by the old name, and to the other band that was using the name first
seriously though i know that sincerity and sarcasm are both so difficult to perceive on the internet that they often get mistaken for one another and i know this message reads as kind of blasé because i'm tired and this has been a really bizarre week but i sincerely am sorry
hopefully i can do a better job of staying based/positive in the future
thanks for understanding,
james