U.K. electronic duo Basement Jaxx often appear out of nowhere to be the bouncy, buoyant counterbalance whenever cold, murky beats begin to dominate the landscape. After dropping singles for new tracks "Back 2 the Wild" and "What a Difference Your Love Makes," the latter gets a video directed by Damien Wellers and starring pantsula dancers, a type of movement popularized in the 1980s in South African townships.
Filmed in Alexandra in Johannesburg's oldest township, the video features the vocals of 26-year-old folkie singer-songwriter Sam Brookes. Brookes previously infiltrated the dance music world on an acoustic cover of Daft Punk's "Get Lucky."
'Nuff respect to Brookes and Basement Jaxx, but the pantsula dancers — a whirl of energy, exuberance, and old-school hip-hop pop-and-lock variants — are the real reason to watch the video. As Colors magazine notes, "Pantsula originated in a gangland world of violent townships, back in the days when people sat in taverns starved of entertainment and figures like Al Capone were a source of inspiration. Pantsula became associated with a class of troublemakers: bored youths who defined themselves with aggressive ways of walking, talking, and dancing. Some stuck plastic to the soles of their Converse All Stars to make their footsteps sound more threatening." That's definitely a 180 from the group's psychedelia-themed last video.
"What a Difference Your Love Makes" will be released as a single on September 30 via on 37 Adventures. The single features remixes by Miguel Campbell and Huxley, a six-minute extended version, and the B-side, "Mermaid of Salinas."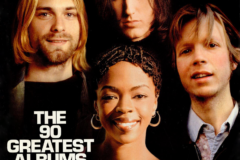 Basement Jaxx's as-yet-untitled new album doesn't yet have a drop date. Till then, watch these pantsula dancers on repeat: