Twelve Music-Related Movies to Catch This Fall
Now that Hollywood's summer sequel scramble has subsided — and Iron Man 3 has vacated IMAX 3-D theaters for a different kind of mega-sized metal, Metallica Through the Never — a deluge of music movies and docs are slated for fall releases. Whether it's the Coen Brothers paying tribute to folk trailblazers like Dave Van Ronk, or artists like Jennifer Hudson and Nas refiguring a Langston Hughes Christmas musical for Generation Drake, filmmakers have prepared a bevy of merry melodies to serenade the silver screen in the last few months of 2013. Here, we've gathered together some of the most enticing.
1.Twelve Music-Related Movies to Catch This Fall
1/13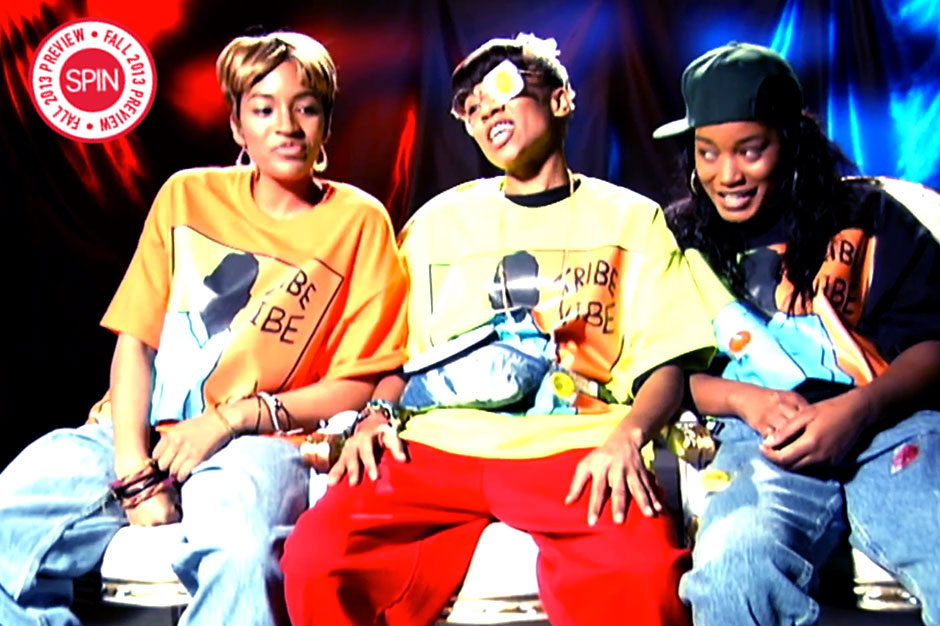 2.My Father and the Man in Black, out September 6
2/13
There's more to Johnny Cash than the dude from Gladiator singing with Reese Witherspoon. The new, unofficial documentary My Father and the Man in Black is based on diaries kept by Saul Holiff, Cash's manager in the '60s and '70s. Despite being a central part of the singer's ascent, Holiff has become somewhat of a mystery man, as he was mentioned only 10 times in Cash's autobiography. When Holiff killed himself in 2004, his estranged son discovered a treasure trove of Cash-related riches in his dad's storage locker, including written and audio diaries, and taped phone conversations. These stories present Cash at his most raw; the doc promises to present some insight into the Man in Black's drug-and-alcohol-fueled exploits.
3.Harry Dean Stanton: Partly Fiction, out September 13
3/13
At 87 years old, prune-faced, Kentucky-born character actor Harry Dean Stanton has appeared in more than 200 movies, including Repo Man, Alien, and Pretty in Pink. He comes across as perfectly aloof in the preview for this documentary about his life. But the big reveal is that the film covers more than just his acting legacy, capturing his [dramatic pause] singing career. Casual fans may picture him as Roman Grant, strumming an acoustic guitar while serenading children with "Big Rock Candy Mountain" in Big Love, but hardcore Stanton stans know the actor has been performing with his own band for the past decade or so. The doc's trailer finds him singing Nilsson's "Everybody's Talkin'" — a rare recorded performance, since he won't sign a record deal — and he does it in such a genuine way, with his eyes closed and his chin up (even yodeling!), that it reveals a character who never surfaced onscreen. Interview subjects like David Lynch, Deborah Harry, and Kris Kristofferson try to explain who the actor really is, and he deflects their interest in person, even telling Lynch it doesn't matter how he's remembered.
4.Metallica Through the Never, out September 27
4/13
Part concert film, part action flick, Metallica Through the Never intends to deliver what the World's Biggest Metal Band has striven for over the past three decades: bigness. The 3-D IMAX film, which the band co-wrote with director Nimród Antal (Predators, Vacancy), contains explosions, surrealistic imagery, and metal triumphalism — and that's just in the concert sequences. The narrative follows a roadie as he journeys through a post-apocalyptic cityscape in an effort to retrieve a lost item for the band, facing off with the sort of dastardly nasties usually reserved for songs like "Enter Sandman," "The Four Horsemen," and "Creeping Death."
5.AKA Doc Pomus, out October 4
5/13
Before his death in 1991, the large, bearded man whose passport read Jerome Salon Felder co-wrote megahits like "This Magic Moment" under the pseudonym Doc Pomus. This doc chronicles the songwriter's extraordinary life: overcoming polio to write the heartrending dance song "Save the Last Dance for Me," and coming from a humble family background only to play up Sin City decadence in "Viva Las Vegas." Lou Reed, Ben E. King, B.B. King, and many more stop by to provide commentary and pay respect.
6.Muscle Shoals, out October 4
6/13
As the home to two major recording studios in the '60s and '70s, the Alabama city of Muscle Shoals (whose population only slightly exceeds 10,000) has served as the unlikely birthplace of some of rock's most legendary records — including ones by Aretha Franklin, Otis Redding, Bob Dylan, and the Rolling Stones. Through interviews with some of these musicians — as well as Bono, Jimmy Cliff, Greg Allman, and others — this documentary retraces the town's musical history to explain why it became what Stones chief Keef calls "Rock'n'roll Heaven."
7.Broadway Idiot, out October 11
7/13
He's not fucking Justin Bieber. As maybe the only musician to travel from 924 Gilman to the Great White Way, Billie Joe Armstrong had every right to think a Broadway version of Green Day's American Idiot album would be "absurd, not relatable, and corny," as he puts in this doc's preview. Then he became the only musician to go from 924 Gilman to winning a Grammy for Best Musical Show Album. The doc traces the production's evolution, including a view into the rehearsals and featuring some candid moments from Armstrong himself.
8.CrazySexyCool: The TLC Story, premieres October 21
8/13
Rather than watch the Behind the Music episode where TLC's Lisa "Left Eye" Lopes explains how an artist can sell 10 million albums and still be broke, why not watch 23-year-old rapper Lil Mama present the same quote dressed as Lisa "Left Eye" Lopes? Snark aside, we're hoping the biopic will present some new insight into the group, since TLC's living members, Chilli and T-Boz, executive produced it. Then again, it could be a scrub.
9.Black Nativity, out November 27
9/13
Using aspects of Langston Hughes's original libretto, Black Nativity updates the 1961 Off Broadway production, casting actor-rapper Jacob Latimore as a teen named Langston sent to spend the holidays in New York with his grandparents, played by Forest Whitaker and Angela Bassett. Director Kasi Lemmons (Talk to Me) has filled the musical with a who's who of R&B and rap talent, including Jennifer Hudson, Mary J. Blige, Nas, and Tyrese, bringing the story to life just in time for post-Thanksgiving heart-tugging.
10.Inside Llewyn Davis, out December 6
10/13
In the early '50s, folk musician Dave Van Ronk was the self-proclaimed Mayor of MacDougal Street, the Greenwich Village causeway that served as a sort of common spawning ground for the likes of Dylan, Joan Baez, and Peter, Paul and Mary in the early '60s. But since the scrappy Van Ronk predated those artists, throwing down acoustic ditties beneath the archway in Washington Square Park before it was the property of hack NYU students and chess-playing weed dealers, he's gotten hardly the same recognition (other than a nod for being one of 13 arrestees in the Stonewall Riots).
A new movie from the Coen Brothers will attempt to change that (somewhat). The bros based Inside Llewyn Davis loosely on Van Ronk's life, portraying the title character, played by Oscar Isaac, as a Van Ronkian music maverick, a hard-working singer-songwriter willing to haul his acoustic around the city in one hand with a cat in the other. In the hands of the Coens — who've already scored folky Grammy gold with the O Brother, Where Art Thou? soundtrack — the story will likely embody Van Ronk's live-through-this tales of hardship and likely do it well, considering it's already won the Cannes Grand Prix. In addition to John Goodman, the cast features Carey Mulligan and Justin Timberlake as a singing couple who takes Davis in. The soundtrack features the dream duet pairing of the former 'N Sync singer and, uh, Marcus Mumford, but it also contains an unreleased vintage Dylan number.
11.As-Yet-Untitled Miley Cyrus MTV Documentary, out TBA
11/13
Last July, MTV announced it was working on an hour-long Miley Cyrus documentary, and that it would explain her quirky, twerky transformation. Then the VMAs happened, so we're expecting the network will want to get this out sooner rather than later. A one-minute clip that's dated June 2013 shows the former Disney darling declaring, "I'm a self-proclaimed party animal" and saying that people should know what to expect from her since she released her twerk video. She got the whole sentence out with her tongue in her mouth.
12.Money for Nothing, out TBA
12/13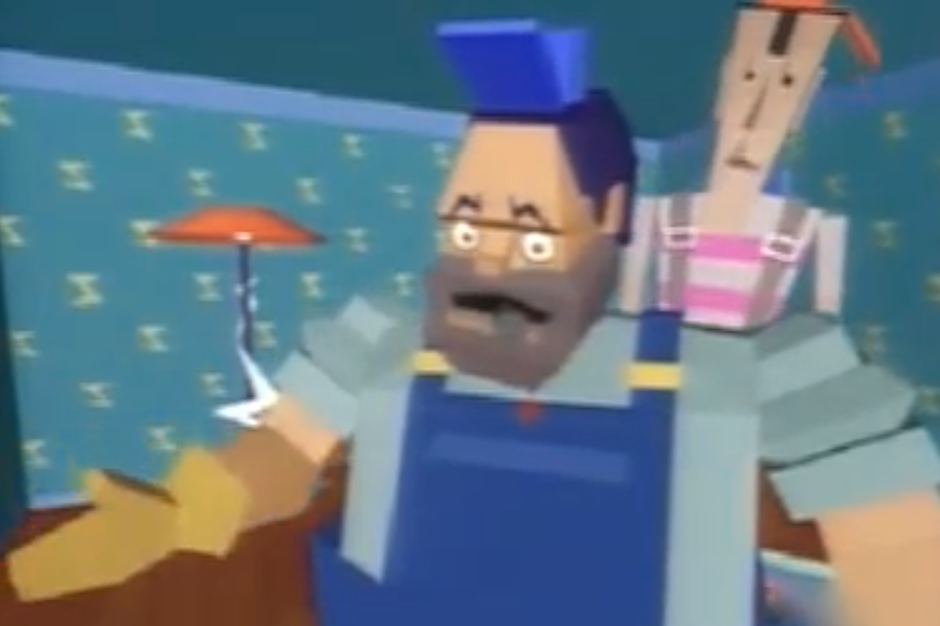 Billed as a "refresher course" on the music video, the documentary promises to pick apart the art form in a quasi-pedantic way. Author Saul Austerlitz adapted his 2006 book Money for Nothing into the film, and if that's any indication of its content, the narrative will straddle criticism with reverence. Its preview calls the concept of music videos the "most successful advertising campaign ever devised," which is questionable in 2013 considering Catfish's preeminence on MTV.
13.Beautiful Noise, out TBA
13/13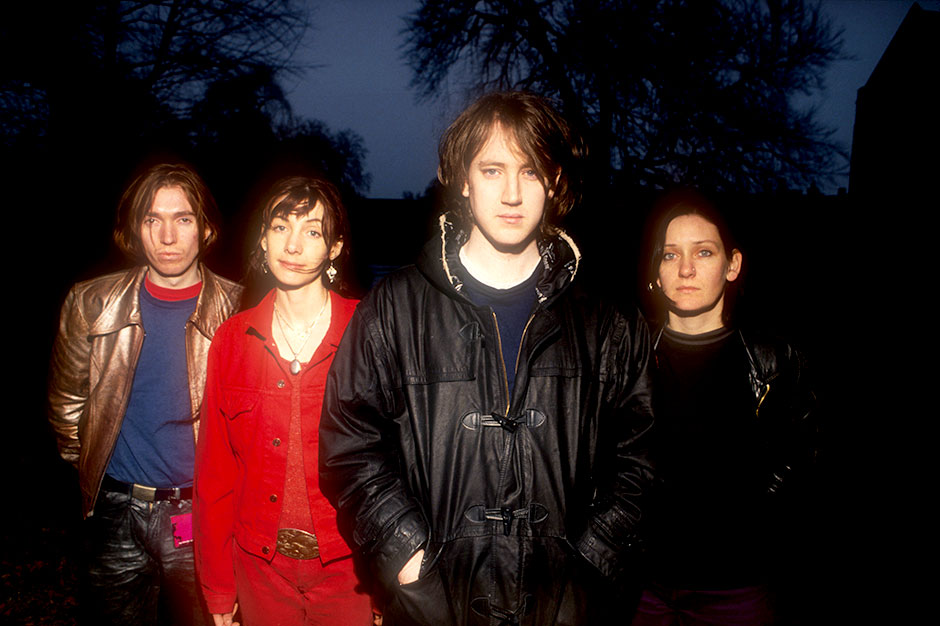 Aptly titled, this doc pays tribute to alt-rock guitar noise, thanks to revealing interviews with U.K.-bred axemen like My Bloody Valentine's Kevin Shields, Cocteau Twins' Robin Guthrie, the Jesus & Mary Chain's Jim Reid and more, as well as bits with "fans" ranging from Trent Reznor to Robert Smith. Filmmaker Eric Green claims to have spent eight years compiling interviews from 50 sources and, as of late July, he's reported that he's been able to secure rights to use many of the bands' music, so it's still in the works. But if MBV are his heroes, he might take up to 14 more years before he releases it.